Sign in or register for a JobTech account.
Jobs that require

scheduling

skill

Job Responsibilities:
Administer, Monitor, maintain and optimize WAN, LAN, Wi-Fi networks for optimal performance and maximum availability.
Troubleshoot, evaluate and resolve hybrid wan/LAN/Wi-Fi performance and capacities issues.
Perform WAN/LAN/Wi-Fi/Firewall/Load balancer configuration, backups and regular network documentation updates.
Collaborate on the design and implementation of new technical solutions.
Troubleshoot and optimize WAN circuits with upstream provider.
Manage and coordinate the administration of several systems
Assist with security and third-party software installations.
Provide next level support to the level 1 support team.
Communicate and liaise with all company departments; notify appropriate parties immediately of any issues which may affect efficient operations including, but not limited to, outages, service disruptions, and network bottlenecks.
Maximize network performance by monitoring performance; troubleshooting network problems and outages; scheduling upgrades; collaborating with network architects for network optimization.
Secure network system by establishing and enforcing policies; defining and monitoring access.
Take an automated data driven approach to diagnosing and solving complex network infrastructure issues
Leverage automation skills and take a "DevOps" approach to improve efficiency of solving complex network infrastructure issues, network management.
Demonstrate a high level of energy, results driven and able to work under pressure with tight deadlines
Qualifications:
4-8 years' experience in Network implementation and support role for a large IP network
Full comprehension of the TCP/IP application suite and OSI models
Experience with administration, implementation, and troubleshooting of IPv4, Layer 2 and Layer 3 switches
Experience with Cisco WAN Routes, Cisco Nexus switch, Juniper/Fortigate firewalls, F5/Netscaller Load balancers, Dynamic routing protocols, DHCP, NAT, and QoS
Experience implementing interior and exterior WAN routing protocols and New WAN technologies (SDWAN)
Experience with New technologies: SDWAN, NSX, ACI and Cloud computing
Network installation experience in a high availability LAN, data center or NOC
Experience with LAN switching (spanning tree, VLAN, trunking, IGMP, PIM)
Experience with DMVPN, VPN/SSLVPN Tunnels, VoIP and Multicast
Experience with network monitoring tools
Familiarity with Unix-like systems such as MacOS, Centos and Ubuntu
Experience with virtual server environments.
Experience with scripting for network automation
Attention to detail and discipline to utilize best practices for network systems and security
Excellent oral, written and interpersonal communication skills
Ability to interact with both internal and external customers who may be technical or non-technical
Willing to work after hours/weekends to perform planned and emergency network maintenance
Ability to travel to sites for installations and maintenance
Ability to work independently but also a team player
Displays a passion for high customer satisfaction and achieving operational excellence
Certifications in Cisco (CCNP minimum/CCIE desirable) preferred
Certifications in Juniper, VMWare, Fortigate, F5 certifications are desirable
Skills Our Client, a Japanese logistics company is currently seeking for a Warehouse Supervisor.
>
Basic salary up to $2500 + AWS + VB + OT + allowances
>5 days work week + Alternate Saturdays(half day)
Location: Jurong Island
Transport is provided at designated locations

Role & Responsibilities:

To assist Manager in meeting all aspects of operational requirements with the available operational resources
Follow and adhere to instruction from the management team
To assist Manager in maintaining all Read more
aspects of personnel and operational discipline, housekeeping and HSEQ requirements
To assist in the recruitment and interview process of new applicants/employees
To conduct Risk Assessment, Safety Induction, OJT appraisal and other requirements as required from time to time
To ensure safety requirements are met and practiced while on the job.
Raise any safety and quality non-conformance to the management
Review and primary approval for leave applications
Review all aspects of operational resources in meeting on time delivery and quality assurance
Review and proposed HSEQ matters that requires improvement
Review and assessed SWP and Risk Assessment
Conduct yearly performance appraisal for personnel under his/her charge

Requirements:

At least a diploma in warehousing or production preferably or relevant qualification in warehousing or production related discipline
At least 3 years of experience in warehousing or production
Experienced in planning and scheduling manpower resources
Basic knowledge of shipping terms and practices will be an added advantage
Knowledge of ISO requirements preferred


Kindly send in your updated CV (please include your current salary package with full breakdown and expected salary) to [Click Here to Email Your Resume]. Your interest will be treated in strict confidence.

People Profilers Pte Ltd
>No. 1 Finlayson Green #18-01 Singapore 049246
>DID: 6589 5825
>http://www.peopleprofilers.com

Soo Joe Yee, Joey
>EA License No. 02C4944
Registration No. R1767474
Job ID: 45584
Skills Basic salary up to $4500
>5 days work week (8.30am-530pm)
Location: West (Transport provided at designated pickup point)

Role & Responsibilities:

Actively participates in the site's safety and quality management programs.
Ensure all manufacturing processes are adhering to all Regulatory and Statutory Requirement.
Work with HR Department and assure that employee grievances are addressed in a timely fashion.
Participates and practices Lean Manufacturing practices to include Six Sigma, FMEA, 8D Problem Analysis.
Prepares and reviews any Read more
and all production, safety and quality reports. Develops action plans with team members as needed for problem resolution.
Establishes and implements improvements for cost reduction, quality assurance and production.
Directs and assists with developmental or experimental activities.
Works with employees to get their input for problem resolution to production issues/efficiencies utilizing problem-solving tools and skills as needed.
Reviewing Key Performance Indicators (Daily, Weekly and Monthly) to ensure facility is on track to meet overall departmental objectives.
Meets with Planning team members to discuss production schedules and changes in the schedule that are needed. Works with supervision to ensure vacancies are covered for vacations or any absences related to fulfilling production schedule requirements.
Interfaces with customers and suppliers, Visits both as necessary.
Plan, arrange, supervise and monitoring of adequate manpower & resources for daily production through proper allocation of qualified manpower & appropriate resources at every work station.
Implements proactive and corrective maintenance practices relating all production equipment. This includes scheduling any production line maintenance (major or minor) as needed for location.
Develops and ensures sites have an effective preventative maintenance program and they are adhering to it.
Ensures lines are meeting the cycle time requirements to meet throughput objectives.
Ensures employees are properly trained in all aspects of their jobs to include safety, quality and production.
Makes decisions regarding work processes or operational plans and schedules in order to attain operational objectives.
Keep abreast with the local safety regulations and requirements.
Participate and involve in the safety committee.
Performs other duties as assigned.

Requirements:

Diploma, Advanced/Higher/Graduate Diploma, Bachelor's Degree, Post Graduate Diploma, Professional Degree
Minimum 10 years working experience in manufacturing environment.
Knowledge in management and control of workforce.
Knowledge in ISO and report writing.


Kindly send in your updated CV (please include your current salary package with full breakdown and expected salary) to [Click Here to Email Your Resume]. Your interest will be treated in strict confidence.

People Profilers Pte Ltd
>No. 1 Finlayson Green #18-01 Singapore 049246
>DID: 6589 5825
>http://www.peopleprofilers.com

Soo Joe Yee, Joey
>EA License No. 02C4944
Registration No. R1767474
Skills Job Description:

To answer phone calls from public enquires
To assist in scheduling appointments
To register new and existing patients
To provide information to people
To do basic cashiering duties


Job Description

Min N/O/A levels/ Diploma
No Experience needed/ Full training and guidance will be provided during work
Must be able to commit to a minimum of 3 months
Able to start work immediately as positions are urgent


If you are interested in any of the positions, do kindly drop your most updated Read more
resume to healthcare13[Click Here to Email Your Resume] (Attn: Clinic Officer)
Thank You.
Leon Leong De Cong
R1551708
Recruit Express Pte Ltd (Healthcare & Lifesciences Division)
EA License: 99C4599
Skills Job Description:

Hands on in daily operation
Helping the team understand performance targets and goals
Training or ensuring that workers are properly trained for their specific roles
Scheduling work hours and shifts
Coordinating job rotation and cross-training
Sharing company updates, financial results, and new objectives with team members
Assisting in resolving emergencies, such as a quality or customer problem that might be escalated to the team supervisor for handling
Identifying and resolving workplace problems, including tardiness Read more
or absenteeism
Providing reports and activity updates to management
Assisting in hiring and firing activities, a supervisor often requires the managerial approval of all new hires or terminations.
A large part of the role of supervisor involves offering feedback, both constructive and positive. Constructive feedback is more challenging for most supervisors to deliver.
Skills As a Patient Service Associate, you are responsible for facilitating the patients' journey through various service stations in clinic and manage patients' registration, appointment scheduling, referral and payment processes in the front line.6 months contract (convertible to perm)5.5 Days work week (Monday to Saturday)Location: IslandwideJob scope:Perform reception attend to enquiries and feedbackRegistration for visitor and update visitor details accordinglySchedule/booking appointment and follow-up with patientCollection of payment and proper Read more
account of transactionAd-hoc admin dutiesJob requirements:GCE O - Level and above – with customer service experience will be advantageKnowledge in using Microsoft (Word, Excel)Singaporeans only
Skills Salary Range: $2300 - 2500
Working Hours: 9am to 5.30pm, 5 days' work week
Working Location: Telok Ayer (Raffles)
My client is from the automotive industry.
Job Responsibilities:

Provide administrative support for the operation
Provide after-sales support for clients including scheduling of services and repairs, breakdown support etc.
Coordinate company drivers to delivery and pick up of cars for clients in a timely and professional manner
Plan and manage company driver day to day operation to optimum Read more
manpower utilization
Able to communicate with workshop and handle customer feedback and service recovery
Overtime required on ad-hoc basis

Job Requirements:

Minimum 'O' level and above
Minimum 1-2 years working experience in the related field is required
Able to work under pressure, multi-task and independent

All Successful candidates can expect a very competitive remuneration package and a comprehensive range of benefits.
Please email your resume in a detailed MS Word format to [Click Here to Email Your Resume] stating
1) Current Drawn
2) Expecting Salary
3) Date Available
4) Reason to Leave each job:
We regret that only shortlisted candidates will be notified.

Angela Win Myint
People Profilers Pte Ltd,
10 Anson Road #09-01/02 International Plaza
Singapore 079903
Tel: 6805 0857
www.peopleprofilers.com
EA License Number: 02C4944
EA Personnel Reg no. R1984514
Job ID: 46881
Skills Job scope:

Develop & review supply planning using forecast data
Identify supply gaps and raise proposal for decision making
Provide forecast for raw material, logistic equipment & packaging.
Head S&OP meeting & supply chain daily meeting.
Review inventory health and propose right stocking strategy
Ensure scheduling is done as per planning.
Liaise with third party logistics on process & cost optimization.
Participate in audit & work on project improvement assigned by manager.

 
Job Requirements:

Min Bachelor Degree in Read more
Supply Chain / Logistics / Operations Management or equivalent
Min 3 years of relevant experience in Supply and Logistics planning ideally in manufacturing or chemical industry
Knowledge of principles and strategy for Sales Forecasting / Demand and Supply Planning is advantageous
Experience in APO Planning preferred
Excellent communication skills (both oral and written) and analytical skills


Experienced and interested candidates are invited to email your resume to:

[Click Here to Email Your Resume]

Jenalyn Ooi Huai Sian (R1765551)
Recruit Express Pte Ltd Company Reg. No. 199601303W | EA License Number: 99C4599
We regret only suitable candidates will be shortlisted for an interview.
Skills Location: West
>Working Hours: Monday to Friday, 8.30am to 6.00pm
Job Scope:

Assist in the annual student admission process and handle admission queries for the school.
Co-ordinate with speakers/lecturers/vendors on administrative matters.
Manage the contracts and the processing of invoices for all workshops.
Tabulate and consolidate students' attendance.
Assist in administrative matters relating to students' assignments and examinations including: scheduling of examination time-table and preparation of examination papers, setting up of examination premises.
Ensure proper filing and a good record keeping Read more
system.
Other ad-hoc administrative duties as required.

Requirements:

Able to start work immediately/ on short notice.
Prior working experience in the education industry is required.

Applicants please email detailed resume in MS Word Format to Ms Winnie Lui Wing Lam (CEI No.: R1871406)
Email: [Click Here to Email Your Resume]
>Whatsapp: 9386-6178
(EA Licence No.: 99C4599)
Skills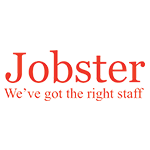 IT Service Management
>• Responsible for team KPIs. Monitor and report KPIs.
>• Manage the service level agreements (SLAs) as stated in the master contract (MSA) in the areas of:
>o Desktop support management
>o Server support management
>o Network support management
>o Security support management
>• Manage BAU operations and ad-hoc projects at the customer sites
>• Manage project budgets vs actuals for project revenue and cost
>• Ensure service requests raised by customers are prioritized Read more
and delivered in accordance with the agreed timeline
>• Manage the customer's expectation in term of service offering delivery
>• To be the Single Point of Contact (SPOC) for customers for on-going operations and projects
>• Act as a further escalation point for the Team Lead
>• Provide recommendation and execute improvement plan for managed Services (Service Assurance, including Risk Management)
>• Interface with customers on a need basis for service improvement and recovery
>• Ensure QA perform for the team, and take action when necessary
>• Manage and ensure team operation within budget (Capex and Opex allocated to team)
>• Manage staffs that are stationed at the sites
>• Participates in the development, implementation, communication and enforcement of policies, processes, procedures, standards and guidelines
>• Involve with Team Leads to strategize on duty rostering or scheduling
>• Conduct regular review with Team Leads on team performance; management direction and announcement
>• Manage managed Services resources, including hiring, staff admin and welfare, maintain skills set and staff discipline
>• Manage the development of staffs while identifying suitable trainings for them, promote talent development, and staff retention
>• Report to senior managers on any issue that could significantly impact the business / operation
Skills