Sign in or register for a JobTech account.
Jobs that require

scrum/agile

skill

Collaborate with various technology teams in the maintenance of effective internal controls;
Liaise with the Group Audit, Group Legal and Compliance and ORM teams on a regular basis;
Support team lead to manage internal/external audit engagements;
Raise issues/concerns, and provide constructive advice to the management so that significant IT risk and control issues are escalated and resolved properly;
Execute risk assessments and perform controls testing to ensure their effectiveness;
Track process improvements and issues corrective actions to ensure timely closure;
Work closely with stakeholders and security teams to mitigate/resolve reported security vulnerabilities
Provide support and review on the privilege ID usage and conduct review to ensure adherence to access controls standards, including investigate on reported exceptions
Perform data analysis or procedure reviews to ensure compliance to the bank security standards;
Work with internal stakeholders and vendor to review and streamline the work processes of the bank and vendors
Requirements
Minimum a degree in Information Technology, Engineering or related discipline
At least 4 years of working experience in Risk Management within IT.
Experience in IT audit, Cloud Security will be an advantage
Good understanding of Secure Software Development Life Cycle, Threat and Vulnerabilities Assessment, Agile Methodology and IT General Controls
Good understanding of technology and operational risks, regulatory requirements
Strong communication, interpersonal and written skills
Able to work independently with minimal supervision and with a positive attitude
Willing to learn and take new challenges with an open-mind.
Skills

Job Responsibilities:
Prepare and maintain code for full-stack Java systems
Enhance existing systems by analysing business objectives, preparing an action plan and identifying areas for modification and improvement
Manage defect tracking system and resolve all issues and prepare update for systems
Create technical specifications and test plans
Monitor everyday activities of system and provide required support
Requirements:
Degree in Computer Science, Engineering, or equivalent with programming experience
4 to 5 years of design and/or development experience with Core Java, Hibernate, Spring, Java Web-service/Restful API and Spring boot in a n-tier architecture
Strong background in object oriented development techniques
Database design and development using Microsoft SQL Server, MariaDB and PostgreSQL
UI/UX design and development using JavaScript, Node.js and React
Experience with concurrent development source control (Git) and continuous integration (Jenkins or Bamboo)
Understanding of Software Development Life Cycle and Agile methodologies.
Passion for technology and knowledge
Skills

Work with business teams to gather all requirements and create detailed actionable user stories for development team
Solution and technology facing: able to work and liaise with UIUX team and tech developers on the requirements (clarifications, daily standup)
Groom and prioritize work in the sprint and product backlog against clear outcome oriented goals.
Lead testers to ensure testing scenarios around the user stories are robust and accurate and establishes story acceptance testing criteria
Ensure all test defects around the user stories test cases are resolved and closed
Ensure highest quality and accuracy is maintained for every release.
Accept user stories after testing is completed to make sure the testing work fulfils the criteria
Owns team backlog (ensures backlog is visible and clear) and implementation. Ensure all user stories are delivered on time. Be able to lead and show the scrum team what to work on next.
Defines and accepts iterations and goals via updated and prioritized stories
Other responsibilities include attending all standups, demos, team meetings with biz and be involved in all ongoing testing efforts.
Experience in working in fast moving agile environment is preferred.
Experience in handling projects for banks internet and mobile channels is preferred
Experience in both manual and automated testing using Jira is preferred
Experience working with UIUX team is preferred
Experience working as PO in previous projects is preferred
Good communications skills
Skills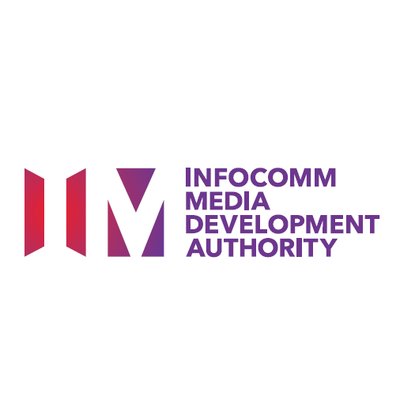 Description
The ideal candidate will have significant hands-on technical experience in Agile software engineering principles and a background in full stack software development, system architecture with APIs and microservices, containerisation and cloud-based technologies, and DevOps toolchains. Experience in managing development teams responsible for designing, developing and testing software assets in an Agile development environment is also preferred.
Responsibilities
Be a change agent in fostering a software engineering culture based on a strong foundation of software engineering principles and best practices
Drive organisation-wide practice of continuous integration and continuous delivery of high quality software assets
Create a continuous learning environment to ensure that engineers in the organisation are trained in the software engineering processes and the technology stack defined in the organisation playbook
Be part of the technical leadership team in technical visioning and technology stack selection to meet the strategic objectives of the organisation
Requirements
Bachelor's Degree in Computer Science, Electrical Engineering, Information Technology
Minimum 12 years of application development and technical project management experience, with minimum 3 years of team management experience of teams of 10 or more
Minimum 5 years of experience as a team lead in Agile software design, development, and testing processes
System architecture design experience using microservices and REST-based APIs, Java technologies, containerisation technologies such as Docker and Kubernetes, cloud-based platforms such as Pivotal Cloud Platform, and public cloud services from AWS, Azure and Google
Hands-on experience in API management platforms, API design standards, API patterns, API governance, API security standards and implementation
Working experience with project management tools such as Jira, Confluence or similar
Thorough knowledge of build and deployment toolchain such as Bamboo, Ansible, Nexus, Github, and automated code quality inspection tools such as SonarQube and Fortify
Certified Scrum Master or equivalent Agile project management experience
Broad knowledge of digital infocomm technologies, trends and methods such as data engineering, cloud-native system architectures, artificial intelligence, and Internet-of-Things
Excellent communication skills
Position will commensurate with experience.
Only short-listed candidates will be notified.
Skills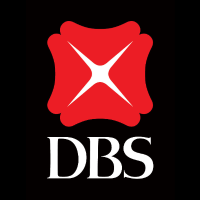 !*!Business Function Group Technology and Operations (T&O) enables and empowers the bank with an efficient, nimble and resilient infrastructure through a strategic focus on productivity, quality & control, technology, people capability and innovation. In Group T&O, we manage the majority of the Bank's operational processes and inspire to delight our business partners through our multiple banking delivery channels. Responsibilities Manages team size circa 50 + in Singapore Champions Read more
production resilience and availability, focusing on superior client experience, by working with the businesses and technology teams Drive the implementation of Site Reliability Engineer (SRE) and Chaos Engineering design for all strategic systems The main mission of the role apart from providing superior client experience through reliability and scalability is to drive towards a fully automated and intelligent production environment leveraging instrumentation and machine learning. Drive effective communication between business and technology with regards to production service reliability and performance Drive continuous improvements in processes or systems leveraging Site Reliability Engineering methods Respond to, evaluate and analyse production incidents to minimise their impact as well as devise innovative solutions to prevent them in the future Improve the reliability and availability of systems by gathering hard data, designing systems for increased service reliability and performance Provide expert advice and training to our engineers as to which technology solutions and advanced reliability techniques to use on each situation Requirements Bachelor's Degree in Computer Science and at least 15 or more years of relevant experience. Experience driving major transformation programmes for production resilience and performance, and client experience Experience with Core Java 8, Cloud Foundry (or equivalent), Amazon Web Services (or equivalent), relational and non-relational databases, and Linux, Unix systems Experience with distributed architecture, SOA, microservices and Platform-as-a-Service (PaaS) Experience in Agile and Test Driven Development (TDD) methodologies Experience with high availability, high-scale, and performant systems. Experience with managing cloud architecture based environment is highly desired. Experience with Banking will be an added advantage Apply Now We offer a competitive salary and benefits package and the professional advantages of a dynamic environment that supports your development and recognises your achievements.
Skills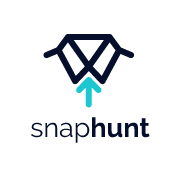 The Offer
Excellent career development opportunities
Opportunity to work with a dependable team

The Employer
Founded by a team with over 20 years of IT experience, our client supports businesses who outsource their IT functions, with their ability in cross-application connectivity.
The Job
You will be responsible for:
Building and maintaining the DevOps stack
Optimising the DevOps pipeline
Developing and maintaining consistent DevOps practices
Overseeing software release process
Implementing code releases and upgrades

The Profile
You have a Degree in IT Read more
or related field.
You have at least 5 years experiences in a DevOps and CI/CD role.
You possess experience in AWS and SQL.
You are proficient in scripting languages (Eg, Python, Bash).
You are experienced in SDLC, Agile and Linux.
Having knowledge of Java and Maven, and experience with Software Development will be an added advantage.
You are a strong team player.
You are result driven and deliver work of high standard.

Ref :90060060
Skills My client is seeking for Mobile Application Developers, dealing with either IOS / Android!

Salary Range: Up to $4,000 Basic, depending on qualification and years of experience
Experience of programming experience in Objective-C/Swift (for iOS) or Java/Javascript (for Android), with HTML5 and CSS3, along with experience working on the development and delivery of native mobile applications, is a must
Prior experience working with SQL, MYSQL and/or NOSQL databases and tools, is Read more
a must.
Good understanding of mobile application design implementation (UX & UI) and mobile development concepts (e.g. MVC) as well as related technologies, SDKs, libraries and frameworks such as React Native, Node.js, etc.
Familiar with SCRUM and/or AGILE methodologies


Job Responsibilities:

Translate UX/UI wireframes, storyboards and/or visual mock-ups into mobile front-end elements, controls and codes.
Develop, program new mobile applications, as well as maintain and implement new functionalities and features for existing mobile applications, integrating with defined APIs, databases and infrastructure.
Write and maintain clean, reusable and efficient codes, using defined IDEs and tools.
Perform internal tests and code reviews to identify mobile applications-related bugs, bottlenecks and/or quality issues, and work with the relevant parties to fix and resolve the same.
Verify deliverables against the agreed qualities and standards as per the approved specifications.
Arrange, coordinate and conduct user acceptance testing (UATs) and user training sessions, with involved partners, vendors, stakeholders and end-users, and follow-up on reported mobile application-related issues closely.
Create, update and maintain proper specifications, such as functional, technical and/or database specifications.


Requirements:

Minimum a Diploma or Degree in IT or Computer Science, or equivalent.
Min. 2 years of programming experience in Objective-C/Swift (for iOS) or Java/Javascript (for Android), with HTML5 and CSS3, along with 2-3 years of experience in working on the development and delivery of native mobile applications, is a must.
Min. 3 years of experience working with SQL, MYSQL and/or NOSQL databases and tools, is a must.
Good understanding of mobile application design implementation (UX & UI) and mobile development concepts (e.g. MVC) as well as related technologies, SDKs, libraries and frameworks such as React Native, Node.js, etc.
Able to communicate effectively, analytical with good time management, problem-solving and documentation skills.

We regret that only shortlisted candidates will be notified

All Successful candidates can expect a very competitive remuneration package and a comprehensive range of benefits.

Kindly send your resume to [Click Here to Email Your Resume]

People Profilers Pte Ltd, 11 Collyer Quay, The Arcade, #13-01, Singapore 049317 Tel: 6950 9751
>http://www.peopleprofilers.com
>Koo Wan Ting, Vivien
EA License Number: 02C4944
>Registration Number: R1658096
Job ID: 47325
Skills Bring your career aspirations to life with AIA!Responsible for executing transformation initiatives in relation to either a major activity such as a merger or acquisition or the ongoing improvement of effectiveness and efficiency of an AIA entity, a function, or a department

Key ResponsibilitiesManage Medium to Large scale projects Managing Strategic Initiatives by undertaking all aspects of project management from planning, research and analysis, conducting discovery workshops, design and testing, Read more
implementation and control, benefit tracking and overall project discipline in managing cost and timeline. Develop, prepare and deliver appropriate Management Information and reports to project board, business sponsors, stakeholders and steering committee for regular updates and to support decision making.Managing relationships and coordination of work within the project team. Procure the support of enabling department such as IT and Finance for the success of the projectAs assigned in order to meet operational and/or strategic requirements Key RequirementsUniversity Degree and its equivalentAt least 5 years of experience in project management with good IT knowledgeExperience in handling large scale projectsExperience with Artificial Intelligence offeringsAdvantagesExperience in insurance or financial industryAgile, Scrum and Design ThinkingPMP, Prince2Build a career with us as we help our customers and the community live healthier, longer, better lives.You must provide all requested information, including Personal Data, to be considered for this career opportunity. Failure to provide such information may influence the processing and outcome of your application. You are responsible for ensuring that the information you submit is accurate and up-to-date.
Skills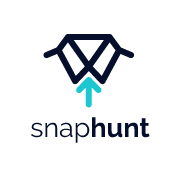 The Offer


Excellent career development opportunities
A company that believes in transparency
Be involved in global scaled projects


The Employer
Our client is an international consulting firm. They have a team of experts specialised in Fintech and Industrial sectors that is able to increase their clients visibility and competitiveness.With over 6 offices across the world, they are expanding exponentially in cooperative spirit.

The Job

You will be responsible for :

Writing clean and scalable code using Read more
.NET programming languages
Gathering and evaluating user feedback.
Providing code documentation and other inputs to technical documents.
Supporting continuous improvement by investigating alternatives and new technologies and presenting these for architectural review.
Troubleshooting and debugging to optimise performance.
Defining project scope & specifications, estimating resources required to develop the proposed solution to meet customer requirements and developing schedules, test plans and documentation.
Ensuring specifications and requirements are clearly articulated to the development teams and monitoring timelines & progress.
Gathering requirements and specifications from clients and users in conjunction with the sales team to gain a strong understanding of client expectations.
Identifying potential issues between systems and client specifications and proposing new solutions.
Proposing the technical solution and overseeing the selection of technologies.
Providing clients with regular feedback and updates on projects.
Providing subject matter expertise and direction, guidance, and support on complex sales engagements.
Reviewing proposals and estimates from vendors and ensuring that external solutions work with internal development projects.
Designing, maintaining and supporting the network infrastructure.
Monitoring system performance and ensuring reliability and availability.
Recommending infrastructure solutions to meet business requirement in compliance with IT policy & procedure.
Providing Level 2 support and troubleshooting as and when required.


The Profile


You possess a degree in Computer Science, Applied Mathematics, Engineering or related field.
You have at least 3 years experience in a role that involves C# and ASP.NET Development.
You are familiar with Javascript, HTML/CSS, JQuery and Powershell scripts.
You have experience in Microsoft Visual Studios, Oracle SQL and PL/SQL.
Having experience in Software Security and Agile methodologies will be an added advantage
You have strong interpersonal and communication skills and are adept at working with multiple stakeholders to drive desired outcomes.
You pay strong attention to detail and deliver work that is of a high standard
You possess strong analytical skills and are comfortable dealing with numerical data
You are a strong team player who can manage multiple stakeholders



Ref :46406281
Skills Working Location: Central
>5 Days Work
>9am-6pm
>Up to $6500 Depending on experiences
>Medical leaves/Annual Leaves
>Medical reimbursements
>Good career advancement

Our Client, in the Audio Gaming Industry has openings for Project Manager

Responsibilities:

Experience gathering business requirements and turning them into detailed technical requirements
Coordinate with customers to develop software products delivery plans including customer yearly production roadmap, product scope, release schedules, milestones, deliverables etc.
Manage effective software product implementation and delivery to ensure customer satisfaction.
Track and monitor project execution to Read more
make sure that the customer schedule requirements are met.
Within Nahimic Production team, manage resource requirements, quality reviews, documentations and weekly meetings required for project execution
Improve customer relationship by providing timely and accurate responses to their inquiries.
Communicate Nahimic Product specification and provide product documentation and marketing materials.
Maintain and update a database of project related documents.
Coordinate calls, meetings and communications between customers and project team throughout the product life cycle.
Inform project status, schedule and key issues to customers and management on regular basis.
Perform negotiations on project activities with customer when required.
Inform management on customer needs and business opportunities.

Requirements

A proven track record in leading and delivering software products to the market
Hands on experience in rapid development methodologies (agile, scrum) is preferred
Solid project management and facilitation skills; strong knowledge in project governance, processes and standards
Able to manage multiple projects and project teams
Strong communication and writing skills with ability to engage key stakeholders and project sponsor
Strong command of the Chinese language in order to improve Chinese speaking customers relationship by providing timely and accurate responses to their inquiries.
Recognized Project Management Qualifications is a plus
Bachelor's Degree in appropriate field of study or equivalent work experience
Minimum working experience: 3 year and above

Qualified or interested candidates, kindly apply to us in
>the FOLLOWING FORMAT to facilitate the short-listing process;

To: [Click Here to Email Your Resume]

Attachment of CV's in MSWORD FORMAT
>Resumes please INCLUDE:

Personal Particulars with Recent Photograph
Education background
Work experiences in point forms
All Reasons for leaving
Current and Expected salary
Date of availability / Notice Period

**We regret that only shortlisted candidates would be notified.
>Your Profile will be kept in our database for more career opportunities.
>We wish you all the best in your job search.

Ronnie Tiew
>Reg No: R1981870
>EA No: 19C9570
Skills