Sign in or register for a JobTech account.
Jobs that require

sdlc

skill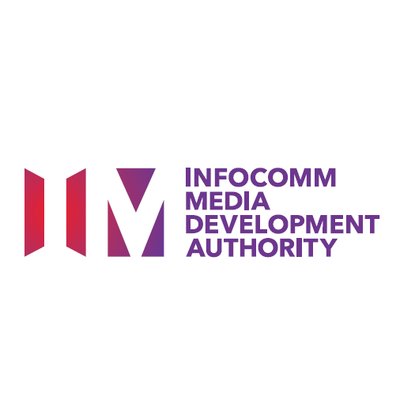 Cloud Native App Developer/Architect
The candidate will work with the project teams to develop web-based software application. The software systems would be built with end-user perspective and requirements in mind for eventual delivery.
The candidate will also be playing a key role in architecting solutions based on cloud native practice, leading, designing and implementing innovative software solutions.
Responsibilities:
Develop, implement web-based software applications in various industry domain which can include logistics automation, intelligent building applications and others.
Develop software components with Microservices-based Architecture.
Work with industry end-users to understand the domain, work flow processes, requirements, use cases, IT infrastructure, data and information, etc., for the development of the software systems
Subject matter expert in Cloud Native, Agile, DevOps and CI/CD to all levels of management and project teams.
Assist in development and delivery of training in Cloud Native Application Development.
Coach and mentor project developers and architects.
Participate in guiding / defining the cloud native development processes, standards, and policies.
Work with research institutes and technology providers to bridge their technology software, assess the maturity and feasibility of technical solutions, design common interface to integrate different functional applications, conduct rigorous robustness and verification tests.
Document requirements, codes and prepare reports in the software development lifecycle.
Requirements:
Background in Computer Science, Computer Engineering or equivalent
At least 5-7 years of working experience in full-stack software development.
Strong knowledge of Cloud Native principles and techniques such as Microservices-based architecture, and RESTful API development and container-based software deployment.
Well versed in software system engineering principles and technologies (e.g. Agile)
Hands-on experience with any of the following IaaS platforms: AWS, OpenStack, Microsoft Azure, Google Cloud Platform or Alicloud
Hands on experience with Cloud Native PaaS platforms (e.g. OpenShift, CloudFoundry, etc.) and container solutions (Docker, Kubernetes, etc.).
Strong technical hands-on experience in software system development using backend framework, such as Express, Django, RAILS. SOA based applications in Java/Microservices apps with frameworks and libraries such as Spring, Hibernate, J2EE, JDBC, JMS, JMX
Experience in implementing continuous integration and continuous deployment (CI/CD) pipelines
Experience in architecting with DevOps tooling and processes
Familiar with different programming languages (e.g. Java, C/C++, .Net, Python, Ruby, JavaScript), proficient in at least one of them.
Proficient in Front-end programming language such as JavaScript/CSS3/HTML5.Proficient in database management (e.g., MySQL, NoSQL)
Familiar with mobile development in iOS or Android will be a plus.
Software Engineering background
Possess critical thinking skills, combined with the ability to present clearly both verbally and in written form
A team player with strong communication skill
Position will commensurate with experience.
Only short-listed candidates will be notified.
Skills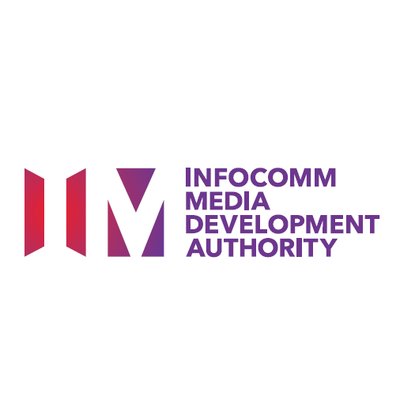 Manager - Application Engineer
Responsibilities
You will be part of IMDA's cybersecurity arm that executes ICT initiatives to uplift the cybersecurity posture of the Infocomm and Media (ICM) sectors. You will work closely with the team and be responsible to plan, design, procure, configure and deploy ICT systems for various telecommunications-related cybersecurity projects.
The successful candidate shall be responsible, among others, to:
Work with the servers, network infrastructure and user/operations teams to conceptualise, define requirements, procure, manage and deploy the required business application(s).
Ensure that business application(s) are compliant with government security policies and guidelines, fulfil all business requirements and are adequately tested, patched, and securely configured before commissioning.
Support the conduct of pre-commissioning application/system tests, such as user acceptance testing, performance testing, operations readiness testing, system security acceptance testing, security reviews and/or security audits.
Code and configure prototypes for business applications for proof of concepts, where necessary.
Develop documentations required for hand-over of the business application(s) to the IMDA user or operations team.
Support the operationalisation of the business application(s).
Provide consultancy advice and guidance to IMDA teams on related technical areas.
Perform other related duties as assigned.
Requirements
Background in Computer Science / Computing / Information Technology or equivalent
Certification in DevSecOps Engineering is preferred.
At least 5 years of relevant working experience in developing, deploying and managing ICT applications and systems on various operating platforms (e.g. Windows, Linux), and virtualization platforms (e.g. HyperV, VMware).
Proficient with coding and DBMS languages such as C, C++, Java, Python, Go, SQL, etc, and Linux CLI.
Understand the threat models and security risks for application systems, and be able to apply DevSecOps in the SDLC of applications developed for various platforms, such as web application, embedded application, mobile application, websites.
Familiar with cloud deployment models and application security in cloud environment.
Familiar with security best practices such as OWASP Top 10, and security principles for secure application development such as input validation check, data sanitisation, secure session management, AAA, cryptography, etc. Candidates with past trainings in these areas is preferred.
Able to write and review codes for security testing.
Knowledgeable with computer networking (e.g. TCP/IP, UDP, OSI model, etc).
Able to show motivation and initiative, problem-solve, be flexible, and handle multiple projects.
Able to work both independently or with multiple teams.
Possess strong analytical and organizational skills.
Possess good written, communication and presentation skills.
Familiarity with government security requirements and/or processes (e.g. procurement) will have an added advantage.
Position will commensurate with experience.
Only short-listed candidates will be notified.
Skills

Possesses IT experience or application support with knowledge on the following will be an advantage:
At least 4-5 years of experience
Experience in Payment & Settlement Systems with strong domain knowledge of Asia Pacific payment systems (e.g. RTGS, NEFT, G3 FAST, etc.), SWIFT standards and ISO 20022 Messaging format.
Familiar/Experience in gathering and analysing Business Requirement, Technical & Functional Specification Design documentation, test case design.
Familiar with SDLC and production support.
Some knowledge in J2EE, Oracle, SQL, Unix/Linux, Web application development, IBM MQ
Strong and patient analytical and problem solving skills
Good inter-personnel and communication skills across a wide range of people
Self-motivated and possess drive, and ability to work independently and a good team player
Experienced in working with different teams on medium to complex regional channel systems will be an advantage.
Skills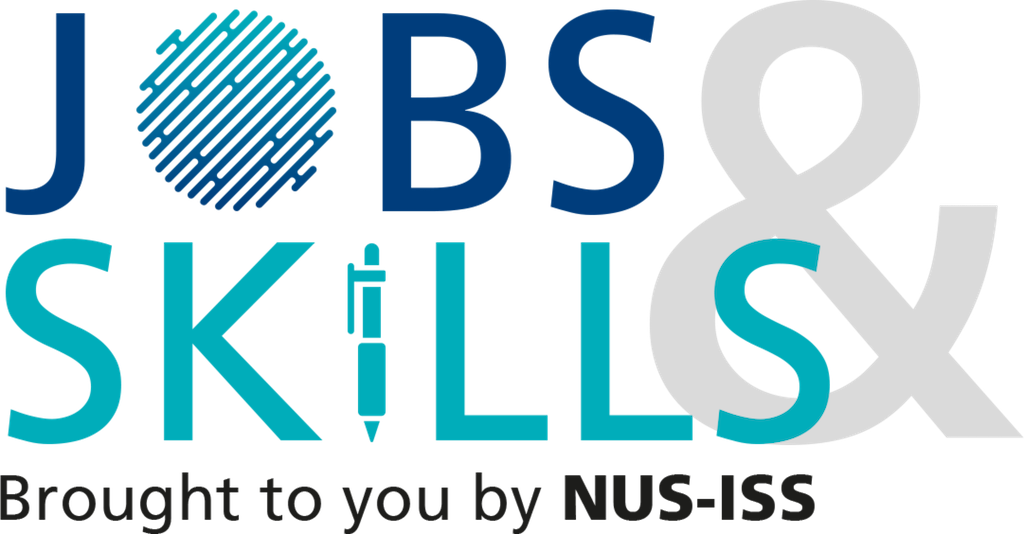 We have a great opportunity for a talented and self-motivated Senior Developer to join our Project Management team at NCS. At NCS, we seek to nurture talents in creating and developing innovative solutions. If you are passionate about new technologies and new ideas, NCS could be a place for you!

Roles & Responsibilities
As a Java Developer (Junior/ Senior) , you will be involved in the software development life cycle including application development, implementation, maintenance and post-implementation review.
The broad area of your role covers the followings:
• Liaising extensively with external or internal clients;
• Analysing clients' existing systems;
• Translating client requirements into highly specified project briefs;
• Identifying options for potential solutions and assessing them for both technical and business suitability;
• Drawing up specific proposals for modified or replacement systems;
• Hands-on individual and be able to work with local and off-shore teams to deliver projects on the technical aspects
The role requires you to be hands-on and you will be involved in providing user support requires investigating and troubleshooting issues, as well as providing timely improvements/ resolutions to address problems / incidents encountered.

The ideal profile should have / be
• Minimum 6 years of relevant IT experience and technically competent in two or more of the following languages, tools and technologies:
- Java
- PL/ SQL
- Weblogic Unix
- Angular
• Strong Analytical skills and well verse with problem resolution methodologies
• Strong customer-service orientation.
• Possess can-do attitude, initiative, creativity and able to work under stringent time
Skills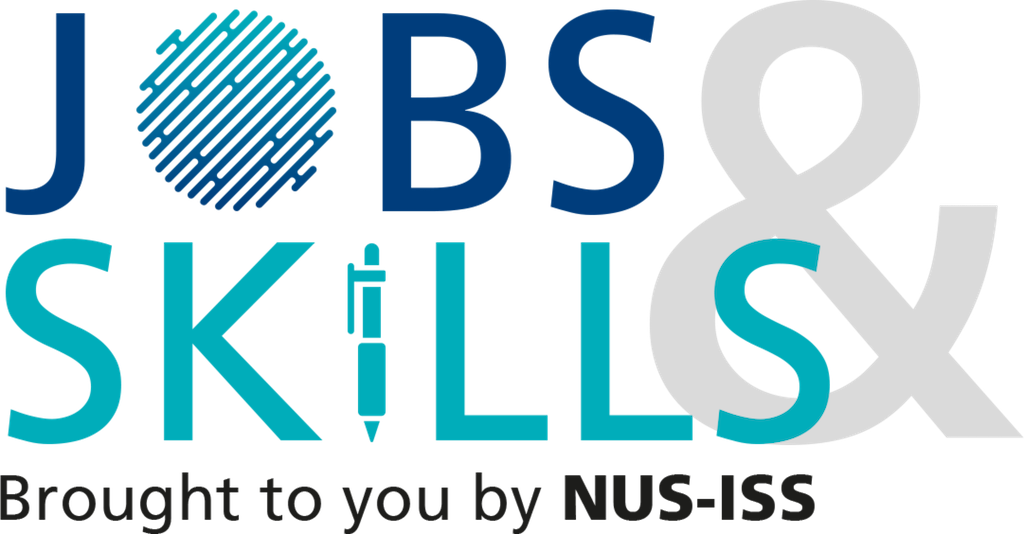 We have a great opportunity for a talented and self-motivated Project Manager to join our Project Management team at NCS. At NCS, we seek to nurture talents in creating and developing innovative solutions. If you are passionate about new technologies and new ideas, NCS could be a place for you!

Role & Responsibilities:
You will lead and deliver projects, work closely with various internal and external stakeholders to establish project plans, risk management plans, project milestones and deliverables. You will also be involved in defining project resources, performance reviews and post implementation evaluations as well as managing the integration of various components of the project including hardware, software installation, testing, business process review, redesign, application development, migration and data conversion, financial and costing etc.
You will need to build and maintain strong relationships with vendors to facilitate successful negotiation at work.

You are require to work cohesively with your team members to ensure that all tasks and deliverables are completed according to schedule. You will need to manage the team performance and constantly provide coaching and guidance to them.
The ideal profile should have / be:
• Degree in Engineering, Computer Science or related discipline
• Minimum 6 years of project management experience, preferably in Applications (Java/ .NET) projects
• Proven track record in assuming overall responsibilities and managing large scale projects
• Familiar with Software Development Life Cycle (SDLC)
• Mature people management skills, budget management and experience in building teams
• Strong customer-service orientation.

Skills Incumbent will be actively involved in various stages of the Software Development Life Cycle (SDLC) throughout the development of a new application, & will perform duties such as:Conducting of user requirements gathering & conduct analysis of business requirements to provide suitable recommendations during application developmentWork closely with the in-house project lead & programming team in the evaluation of applicationProvide support to the team in defining project requirements, tracking Read more
project status & technical documentationAssist in user acceptance testing, system testing & integration testing to ensure conformity to user requirementsJob RequirementsAt least 6 - 8 years' experience in performing similar dutiesMust have exeprience using Cobol & Java Programming languagesFamiliarity with PEGA would be a plusSalary PackageGuaranteed 13th Month Bonus12 days Annual Leave / 14 days Medical LeaveRemuneration will commensurate with experience
Skills The role involves working within a multidisciplinary team to carry out software development/support for automated computer vision equipment
Responsibilities:

Design and develop software for automated Computer Vision Equipment
Software development for GUI, big data management, real time socket communication
Involve in Software Development Life Cycle
Technical Support and Deployment

Requirements:

Diploma / Degree in engineering discipline.
1-3 years relevant experience.
Knowledge in programming skills in Visual Studio Development Environment is a must
Proficient in Visual C++ and/or C# Read more
programming language
Knowledge in programming languages such as Python, C# is an added advantage
Ability to troubleshoot electronics / PC hardware is an added advantage
Proficient in English both Written and Verbal Communication
Fresh graduate are welcome to apply
Skills • Very attractive remuneration package
>• Good working environment
>• Near MRT
>
Job Scopes:

Reporting to Department head
Involved in all phases of the software development life cycle – from requirements analysis, development, testing and implementation to on-going management and maintenance of the solutions
Analyse requirements based on specifications
Work with technical team to diagnose and resolve technical issues
Manage change requests, integration with other external applications and databases
Develop and code custom web based applications using Read more
.NET Framework and SQL server on the backend
Able to work under pre-agreed timeline and maintaining high-quality standards
Continually maintains knowledge of best practices in Web Development
Works from written specifications and pre-established guidelines to perform the functions of the job and maintains documentation of process flow

Job Requirements:

Diploma or degree in IT studies
4 years of related experience
ASP.Net, C#, SQL, CSS, HTML, Javascript skills will be added advantage
Hands-on technical ability
Possess analytical and problem solving

*** Sincere & Interested applicants, kindly forward your *Updated resume (word doc format) to [Click Here to Email Your Resume] and CC: Allan (R1223894) ***
Skills The role involves working within a multidisciplinary team to carry out Image Processing / Computer Vision Algorithm Development for automated computer vision equipment
Responsibilities:

Design and develop software for automated Computer Vision Equipment
Software development for GUI, big data management, real time socket communication
Design & Develop Image Processing / Computer Vision Algorithm Development
Involve in Software Development Life Cycle

Requirements:

Masters / Degree in engineering discipline.
Knowledge in programming skills in Visual Studio Development Environment Read more
is a plus
Proficient in programming language such as C++ and / or C# is preferred
Knowledge in Deep Learning(AI) for Defect Classification is a plus
Strong Knowledge in image processing skill is required
Proficient in English both Written and Verbal Communication
Skills $4.5K + AWS + VB
>• 5 Days work week, 9am-6pm
>• Toa Payoh
>• Industry: Laboratory Equipment German MNC

Job Responsibilities:
>• Involved in complete SDLC (System Development Life Cycle);
>• Deliver results on configured timelines;
>• Work on Windows applications in VB.NET and SQL database;
>
>Requirements:
>• Degree in Computer Science/Information Technology or related discipline;
>• At least 4 years of software development with solid experience in VB.NET and SQL database;
>• Knowledge of the healthcare industry Read more
will be an added advantage;
>• Candidates with knowledge on other programming languages (e.g. C#, Python) will be considered favourably;
>• Passionate about programming, pro-active in finding and suggesting a solution;
>• Results-oriented and good team player.

All Successful candidates can expect a very competitive remuneration package and a comprehensive range of benefits.

Please email your resume in a detailed MS Word format to [Click Here to Email Your Resume] stating
1) Current Drawn
2) Expecting Salary
3) Date Available
4) Reason to Leave each job:
We regret that only shortlisted candidates will be notified.

Angela Win Myint
People Profilers Pte Ltd,
10 Anson Road #09-01/02 International Plaza
Singapore 079903
Tel: 6805 0857
www.peopleprofilers.com
EA License Number: 02C4944
EA Personnel Reg no. R1984514
Skills