Sign in or register for a JobTech account.
Jobs that require

site inspection

skill
Benefit Summary

Salary Up $8000
Good company benefits
Career Progression


Responsibilities

Handle all tenancy acitvities
Source and evaluate potential locations and conduct site inspections
Secure new tenancies, identify market segments and prospects
Negotiate for new and renewal leases
Analyse on impact of renovaton cycles, sales transfer, initiatives rollout, and store expansions, closures and relocations
Preparation of financial model for Management's review
Coordinate with Project and Maintenance teams to resolve facilities issues
Lease administraiton and documentation
Establish and build good relationships with Read more
landlord, real estate agent, property brokers and developers


How To Apply
In order to speed up the shortlisting process, qualified or interested candidates are strongly encouraged to submit your updated resume in MS format to m[Click Here to Email Your Resume]

Our dedicated and approachable MCI consultants will get back to you soon for a confidential discussion
>Please include the following information in your resume:

Education background
Work experiences in point forms
Reason(s) for leaving
Current and expected salary
Date of availability / Notice Period

**We regret to inform that only shortlisted candidates would be notified**

By submitting your personal data and/or resume, you give consent to collection, use and disclosure of your personal data and/or resume by the company (or its agent) for the purpose of the processing and administration by company relating to this job application

Chong Khar Yee (Jacy)
>Registration Number: R1987607
>MCI Career Services Pte Ltd
>EA Licence No: 06C2859
Skills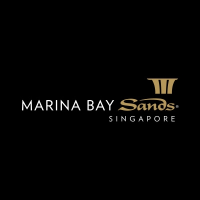 Job Responsibilities Responsible for the dissemination of accurate and pertinent information to the necessary teams within Hotel Operations and MBS, including but not limited to; Front Desk, Transportation, Guest Services, Housekeeping, Concierge, In-room dining, Butler Services, Premium Service, Guest Relations, and Group Billing To ensure the smooth execution of the group event Comprehend and ensure the adherence and fulfillment of the individual terms, and conditions, of Marina Bay Read more
Sands sales contracts including; Leisure, Corporate, Expo, Media contracts, and any other group related booking as determined by management Attend meetings, with Supervisor, and/or Manager, with clients, event managers, and other team members for; site inspections, operational meetings, and pre-convention meetings Responsible for blocking, staffing and managing exclusive check in desks, and hospitality desks, including; signage, pre keys, room drops, etc. as needed for each group Represents group operations at morning Front Desk briefing (As required) Responsible for the completion of Group Success Guides prior to group arrival Responsible for the completion and distribution of daily group reports for assigned groups in house in a timely manner Responsible for updating the Group Master Checklist with complete, accurate information prior to group arrival Departmental Related Be familiar with the local community and major events in the city Be aware of OSHA (Occupational Safety and Health Act) and practice safety guidelines Be conversant with all facets of Front Office operations including fire safety and emergency related procedures Adheres to departmental and organizational benchmarking standards Adheres to departmental and organizational grooming standards Attends training sessions as and when scheduled Contributes ideas and constructive feedback, to improve Front Office Groups, Group Operations, and the front desk Maintains close liaison with all other Departments to have a good understanding of other Departments' operational flow, thus ensuring seamless guest experiences Performs any other duties and responsibilities as and when assigned by Management JOB REQUIREMENTS Education & Certification Minimum GCE 'N' or 'O' Levels Certificate or Diploma in Hospitality Management from a recognized institution is an advantage Experience Minimum 3 year of Front Office / Hotel Operations guest facing role Prior position related to MICE, Leisure, Corporate Groups/Events, and or Event Management an advantage Proficient in the use of Opera Property Management System Fluent in English, must have an excellent command of spoken and written English, additional languages an advantage Excellent guest relations and communication skills, including public speaking Competencies Candidates must have an excellent command of spoken and written English is essential Fluent in English, knowledge of additional languages is an advantage Well-groomed and professional disposition at all times Ability to adapt quickly to a faced paced, shifting workload High attention to detail Ability to think and respond quickly to last minute changes Be willing to work flexible hours, any day and any shift in correlation with business demands Have impeccable follow-through; and "Can Do" attitude and mindset A team player and takes initiative to assist other Team Members when required Experienced with Microsoft Office including Excel, Word, and Outlook
Skills
Core Responsibilities:
>
Resource Allocation

Work with the Manager, Project Division to plan, forecast and execute manpower plan(s) to ensure optimal manning levels to meet business needs
Plan and allocate Project Managers and Project Engineers in the SMP Team according to skillsets and project requirements
Address issues related to manpower resourcing within the MLP Team, and escalate issues to the Manager, Project Division when necessary


Document and Equipment Preparation

Liaise with internal parties to ensure Read more
that all information and requirements are captured at the project initiation stage
Collate and review all information required for successful project delivery (e.g. scope of work, contractual agreement terms, maintenance agreement SLAs, overall project schedule, functional requirements, BOM) and communicate these to the project team to ensure effective project delivery
>
>Check Bill of Materials (BOM) against schematic diagram(s) to ensure that equipment is correctly purchased
Coordinate with all trades for AV integration & provisioning with advice from AV Designer and Project Manager
Ensure that shop drawings (e.g. Reflected Ceiling Plan, AV Equipment Layout Plan, Containment Routing, Power and Data Provision Drawing, Elevation Drawing, Installation Detail Drawing) are correctly prepared by the Project Engineer, SMP
Ensure that equipment catalogues and samples are prepared and submitted for approval to project stakeholders (i.e. consultants/ client/ ID)
Plan for and coordinate all offsite racking activities to meet project requirements
Ensure that equipment/ cables are correctly labelled (e.g. serial number and asset tagging are correctly documented)

Monitor delivery status to ensure accurate and on-time delivery of equipment in accordance with Delivery Order(s)
Liaise with Safety personnel to provide required information for submission of safety documents


Project Planning and Monitoring

Develop a detailed micro-schedule with project delivery teams to ensure that all resources (e.g. manpower, equipment) are deployed/ delivered effectively and efficiently for prompt, professional and reliably delivery of the project
>
>Plan for equipment and material requisition to ensure on-time delivery based on onsite and offsite conditions

Understand all technical (schematic) and coordination (layout) drawings to identify and address business and functional requirements of the customers
Proactively monitor site progress and ensure proper coordination of the Project Engineer, SMP with the Main Contractor's Site Supervisor to ensure the feasibility of AV shop drawings (i.e. can be implemented successfully on site)
>
>Proactively monitor site progress and supervise daily activities to ensure timely completion
Identify site constraints and collaborate with internal stakeholders to address there
Ensure that the Project Engineer, SMP coordinates effectively with the Site Supervisor to implement revised shop drawings
Attend all Site Coordination Meetings with Main Contractor to ensure AV shop drawings can be implemented successfully
Attend all Progress meetings with Main Contractor to monitor site progress

Ensure that the Graphical User Interface (GUI) has been designed and approved by internal stakeholders before submission to clients and/or consultants
Conduct site inspections at least once a week to ensure that the project can be delivered on time and with quality
>
>Ensure that all onsite and offsite racking is conducted

Attend meetings with clients, consultants and internal stakeholders to monitor and provide updates on the project schedule.
Prepare, submit and review weekly Site Progress Reports, anticipate possible risks/ issues related to installation, testing, commissioning and closure, and provide advice and guidance to mitigate these
Verify the quality of work done by SAV sub-contractors to ensure compliance with the contractual scope of work and expected quality standards


Project Closure and Handover

Ensure that equipment and cables are correctly labelled (e.g. serial number and asset tagging are correctly documented)
Ensure that onsite and offsite inspections are conducted by AV Designers for selected room names/ types as detailed in the Room Summary document
Collaborate with internal stakeholders to arrange for resources to clear punch list(s)
Ensure that proper documentation (e.g. certificates, records) are maintained and delivered upon
Conduct project handover to the client, prepare and submit Operation and Maintenance Manual (OMM) and ensure that end-user training is conducted to ensure customer satisfaction
Monitor and submit project claims to ensure that project fees are invoiced promptly
Coordinate with the Post-Sales Team to ensure site familiarization


Leadership, People Engagement and Development

Establish and maintain good relationships with various stakeholders, including consultants, clients and main/ sub-contractors
Establish, review and enforce standards for project implementation processes and submission requirements of various SMP projects in accordance to SAV's standards and best practices
Supervise daily operations and enforce the adherence to standard operational procedures and required documentation
Ensure that SMP staff have the required competencies to perform their roles well
>
>Monitor performance and identify competency gaps within the SMP Team
Coach and mentor staff to enhance work performance and ensure skillset sustainability

Promote teamwork and collaboration among project delivery staff, and enhance employee morale and engagement
Skills Roles & ResponsibilitiesThe chosen candidate shall be responsible to source, secure and maximize revenue opportunities from a dedicated account portfolio and leverage all sales tools and programs for maximum conversion. He/she will be required to conduct their duties in a courteous, safe and efficient manner, in accordance with the Hotel's policies and procedures, ensuring that a professional and high level of service is maintained.

DUTIES AND RESPONSIBILITIES
· Develop Sales Read more
action plan to target key accounts and new business and as agreed with Director of Sales & Marketing.
· Organize and report weekly sales call plan and weekly entertainment plan to Director of Sales & Marketing.
· Establish a regular core pattern for meeting with principals of target markets and conduct site inspections within the Hotel.
· Plan and execute a series of familiarization tours to profile the Hotel and engage with customers for convention organizers, meeting planners, incentive operators, corporate travel planners and other industry personnel as applicable for the market segments.
· Ensure a focus on all Hotel facilities including food and beverage, catering and additional products such as outsourced team building and attractions.
· Be responsible for a designated account base and targeted industry or geographic segment(s) for new business targeting.
· Input all data in Sales and Catering system for appropriate account management follow up and tracing and ensure the accuracy of all revenue data.
· Develop and refine a comprehensive mailing list for the above mentioned segments in conjunction with the Marketing Communications Manager and keep this database updated and regular communicate to them.
· Participate in roadshows, conventions and sales calls within the Hotel, industry and customer organizations as appropriate for your market segments.
· Work towards monthly budgets and report progress every week against targets in the Weekly Sales Meetings.
· Set joint objectives and goals with Director of Sales & Marketing within appropriate time frames and measure performance against objectives.
· Monitor account activity and make adjustments when necessary.
· Maintain regular contact with the Regional Sales Offices (RSO) where appropriate submit sales leads within the Marriott International network. Always keep your local RSOs updated on your new leads and have them assist to close the business.
· Align working practices and conduct with Hotel's Vision; consistently strive to meet and exceed the expectations of both internal and external guests.
· Align management style, working practices and conduct with Hotel's Vision, Corporate Values and policies.
· Undertake additional duties as requested by the Director of Sales & Marketing.
· Monitor guest/clients services and operational requirements in order to identify short falls in the operation.
· Participate actively in the regular sales meeting to keep associate and management informed and to foster two-way communication.
· Involve management in aspects of decision making for your accounts by participating actively in all meetings and get their input into winning and negotiating business.
· Develop an awareness of local services, attractions and facilities.
· Demonstrate effective verbal and non-verbal communication skill.
· Negotiate contracts only with approved suppliers as per corporate management policy and procedures and under the direction of the Director of Sales & Marketing.
· Seek opportunities to continually improve client service.
· Ensure files, correspondence and other relevant business documentation are maintained and filed accordingly.

QUALIFICATIONS AND REQUIREMENTS
· Minimum Diploma in Hotel Management or equivalent.
· Minimum 3 years' experience in similar capacity.
· Flexible to work on weekends and public holidays.
· Proficient with Microsoft Office Applications.
· Good communication skills (written and verbal).
· Strong sense of responsibility and self-motivation.
· Strong administrative and organizational skills.
· Excellent time management skills.
· Ability to perform well under pressure.
· Ability to work as part of a team and as well as independent on own initiative.
Skills √ Industry: Security Solutions
>√ Location: Nearest MRT Kallang
>√ Working Hours: Monday – Friday, 9am – 6pm
>√ Good Remuneration Package

Responsibilities:

Deliver / complete projects in schedule, economically and to clients satisfaction, and to our internal installation standards for both Singapore project and international project
Security equipment installation, testing, commissioning and system programming in accordance to client's policy and standards as well as client satisfaction
Partially involve in project management
Assisting and providing technical Read more
support to Sales Dept & other dept
Assist CS team for RPM, System trouble shooting and problem solving
Conducting onsite client training
Security System design, building diagrams using AutoCAD
Maintain high level of knowledge in security concept
Site inspections and coordination with PM, client (when needed), third parties, sub-contractors
Provide routine preventive maintenances
Handle daily trouble-shooting, follow up all open technical issues till the problems resolved
Take over all service issues from Project team after Extemal Hand Over done
Manage relations with existing clients
Other responsibilities that may be requested from time to time by management


Requirements:

Minimum Bachelor Degree in Electronic, Computer, Automation or Mechanical Engineering
Min 3 years or above related working experience in security, electronic or small electronic project implementation & commissioning, preferably in a multinational environment
Basic IT knowledge in hardware, network and database
Familiar with Security access control system, CCTV and Alarm system products & physical security surveillance is an advantage
Candidates with project management experience is an advantage
Experience in Software such as Lenel, Honeywell, Prowatch, S2, Milestone, CCure, Genetec is advantage

JOBID: 44936

All Successful candidates can expect a very competitive remuneration package and a comprehensive range of benefits.

Kindly email your resume in a detailed Word format to [Click Here to Email Your Resume]

We regret that only shortlisted candidates will be notified

People Profilers Pte Ltd
>EA Licence Number: 02C4944
>Tel: 6671 9881
>EA Registration Number: R1872533
>EA Personnel: Lim Jing Yee
Skills Data Center Facility Technician

Job Summary:

Performs repairs, maintenance, and installations. Collaborates with others to resolve incidents and to keep the IBX running smoothly.

Responsibilities

Facility/Infrastructure Maintenance

· Performs site inspections and monitors the building and IBX alarms

· Performs preventative maintenance on site infrastructure (e.g. maintenance of primary infrastructures), or manages vendors

· Assists more senior staff in repairs and corrective maintenance

Site Administration

· Completion of site logs and data gathering for permits, such as Read more
MOPs and scripts

Incident Management

· Assists more senior staff with responding to all on-site incidents and acts as directed

· May begin responding to basic incidents based on own knowledge and experience

Work Orders

· Completes basic work requests and circuit installations

Collaboration

· Provides assistance to department during routine maintenance activities

Additional Projects

· Contributes to ongoing infrastructure projects
Skills Data Center Facility Engineer

Job Summary:

Performs repairs, corrective maintenance, and complex installations. Acts as a mentor to others in resolving incidents.

Responsibilities

Facility/Infrastructure Maintenance

· Performs site inspections and monitors the building and IBX alarms

· Performs preventative maintenance on site infrastructure (e.g. maintenance of primary infrastructures), or manages vendors

· Undertakes repairs and corrective maintenance

· Assists Team Lead in coordinating critical infrastructure

Site Administration

· Completion of site logs and data gathering for permits, such Read more
as MOPs and scripts

Incident Management

· Responds to all on-site incidents and acts as required

· May instruct on-site staff during simple incidents

Work Orders

· Completes complex work requests and circuit installations

Collaboration

· Effectively collaborates with internal and external departments

· Provides input to his peers for complex / critical maintenance activities

· Works through issues in a confident, positive way; is able to influence without authority

Additional Projects

· Carries out more complex infrastructure projects
Skills Job Scope:

To report and assist Project Manager (PM) on project functions included but not limited to project management, site management, risk control management etc. to meet the project(s) goals;
To assist Project Manager in project planning, implementation and to coordinate all construction works on the project site are in accordance to the master and detailed work program;
To prepare, plan and submit project related documents, such as schedules, method statement, Read more
design plan, risk assessment, monthly report, etc;
To supervise the execution of the construction works and ensure that the works are carried out in accordance with contract specification/bills of quantities, construction drawings, company's quality standards, Environmental, Safety & Health (ESH) practices and all other contract document;
To coordinate and liaise with Client's representatives, relevant Authorities, Consultant, Subcontractors, Suppliers, etc. on all project aspects and need be, to provide all technical and non-technical resolutions followed by documentation;
To liaise with client or consultant for site inspections, submission of necessary technical reports and ensure necessary records are maintained at site.
Assist Contract department (QS) in verifying progress payments and claims from Contractors;
To attend regular meetings with Client's Representative, Consultants and/or Contractors and ensure the progress is on schedule;
To establish proper and effective document control system, maintain & conduct reviews of detail design drawings, project documents and specifications; and
Be responsible for any other duties that may be assigned from time to time as your superior/management deem fit;

Requirements:

Minimum Degree in Civil Engineering - recognized by PE Board
Responsible and committed
Good communication skills
Knowledge in contract specification/bills of quantities, construction drawings, company's quality standards, Environmental, Safety & Health (ESH) practices

If you meet the requirements of this role, please email a detailed resume in Word document to
[Click Here to Email Your Resume]
Chloe Tan Hui Lin.
>CEI Registration No.: R1765524

*All information will be treated with strictest confidence. We regret that only short-listed applicants will be notified.
Skills
Core Responsibilities:
>
Resource Allocation

Work with the Manager, Project Division to plan, forecast and execute manpower plan(s) to ensure optimal manning levels to meet business needs
Plan and allocate Project Managers and Project Engineers in the SMP Team according to skillsets and project requirements
Address issues related to manpower resourcing within the MLP Team, and escalate issues to the Manager, Project Division when necessary


Document and Equipment Preparation

Liaise with internal parties to ensure Read more
that all information and requirements are captured at the project initiation stage
Collate and review all information required for successful project delivery (e.g. scope of work, contractual agreement terms, maintenance agreement SLAs, overall project schedule, functional requirements, BOM) and communicate these to the project team to ensure effective project delivery
>
>Check Bill of Materials (BOM) against schematic diagram(s) to ensure that equipment is correctly purchased
Coordinate with all trades for AV integration & provisioning with advice from AV Designer and Project Manager
Ensure that shop drawings (e.g. Reflected Ceiling Plan, AV Equipment Layout Plan, Containment Routing, Power and Data Provision Drawing, Elevation Drawing, Installation Detail Drawing) are correctly prepared by the Project Engineer, SMP
Ensure that equipment catalogues and samples are prepared and submitted for approval to project stakeholders (i.e. consultants/ client/ ID)
Plan for and coordinate all offsite racking activities to meet project requirements
Ensure that equipment/ cables are correctly labelled (e.g. serial number and asset tagging are correctly documented)

Monitor delivery status to ensure accurate and on-time delivery of equipment in accordance with Delivery Order(s)
Liaise with Safety personnel to provide required information for submission of safety documents


Project Planning and Monitoring

Develop a detailed micro-schedule with project delivery teams to ensure that all resources (e.g. manpower, equipment) are deployed/ delivered effectively and efficiently for prompt, professional and reliably delivery of the project
>
>Plan for equipment and material requisition to ensure on-time delivery based on onsite and offsite conditions

Understand all technical (schematic) and coordination (layout) drawings to identify and address business and functional requirements of the customers
Proactively monitor site progress and ensure proper coordination of the Project Engineer, SMP with the Main Contractor's Site Supervisor to ensure the feasibility of AV shop drawings (i.e. can be implemented successfully on site)
>
>Proactively monitor site progress and supervise daily activities to ensure timely completion
Identify site constraints and collaborate with internal stakeholders to address there
Ensure that the Project Engineer, SMP coordinates effectively with the Site Supervisor to implement revised shop drawings
Attend all Site Coordination Meetings with Main Contractor to ensure AV shop drawings can be implemented successfully
Attend all Progress meetings with Main Contractor to monitor site progress

Ensure that the Graphical User Interface (GUI) has been designed and approved by internal stakeholders before submission to clients and/or consultants
Conduct site inspections at least once a week to ensure that the project can be delivered on time and with quality
>
>Ensure that all onsite and offsite racking is conducted

Attend meetings with clients, consultants and internal stakeholders to monitor and provide updates on the project schedule.
Prepare, submit and review weekly Site Progress Reports, anticipate possible risks/ issues related to installation, testing, commissioning and closure, and provide advice and guidance to mitigate these
Verify the quality of work done by SAV sub-contractors to ensure compliance with the contractual scope of work and expected quality standards


Project Closure and Handover

Ensure that equipment and cables are correctly labelled (e.g. serial number and asset tagging are correctly documented)
Ensure that onsite and offsite inspections are conducted by AV Designers for selected room names/ types as detailed in the Room Summary document
Collaborate with internal stakeholders to arrange for resources to clear punch list(s)
Ensure that proper documentation (e.g. certificates, records) are maintained and delivered upon
Conduct project handover to the client, prepare and submit Operation and Maintenance Manual (OMM) and ensure that end-user training is conducted to ensure customer satisfaction
Monitor and submit project claims to ensure that project fees are invoiced promptly
Coordinate with the Post-Sales Team to ensure site familiarization


Leadership, People Engagement and Development

Establish and maintain good relationships with various stakeholders, including consultants, clients and main/ sub-contractors
Establish, review and enforce standards for project implementation processes and submission requirements of various SMP projects in accordance to SAV's standards and best practices
Supervise daily operations and enforce the adherence to standard operational procedures and required documentation
Ensure that SMP staff have the required competencies to perform their roles well
>
>Monitor performance and identify competency gaps within the SMP Team
Coach and mentor staff to enhance work performance and ensure skillset sustainability

Promote teamwork and collaboration among project delivery staff, and enhance employee morale and engagement
Skills Primary Objective of Position

Responsible for owning the delivery of

assigned M&E programs.

·

Key Areas

of Responsibility

Meeting/Event

Planning process: determine

purpose of the meeting; prepare a project plan; prepare specifications;

obtain historical information related to program; identify stakeholder

needs; prepare program outlined (topics, content, speakers); design

program details to meet needs of participants; identify successful

criteria for evaluation of meeting; understand technology requirements

Facilities

& Services: determine

appropriate geographical location; determine venue; identify services

required; coordinate security procedures; plan, order and oversee

technology Read more
requirements; conduct a pre-meeting briefing and post-con with

suppliers and facility providers; plan/create agendas for site

inspections

Financial

& Contract Management:

identify ancillary revenue sources and/or cost savings

opportunities; develop budget for meeting; required to negotiate

contracts; ensure completion of payment and/or billing process; manage to

budget; conduct RFP process; determine fees for participation

Logistics:establish

invitation/registration procedures; assess risk management to determine

insurance and operation's needs; determine exhibitor booth

assignments/setup process; secure transportation arrangements;

communicate travel arrangements; determine setup for function rooms

including seating and AV; manage all food and beverage; prepare and

review housing reports in a timely manner; coordinate shipping of

materials

Program: secure speakers & manage

contractual relationship; secure entertainment; determine food and

beverage requirements that support program objectives; arrange ancillary

programs in conjunction with the meetings including pre/post meeting

activities; arrange media and PR activities for program

·

Primary

Responsibilities

o Responsible for end to end

management

o Proactively escalate potential

client or program issues for timely resolution.

o Responsible for completing Statement

of Works for clients

o Ownership of timeline,

budget/pro-forma, and group reporting

o Financial accountability for

programs including adherence to standard or client deposit terms, terms and

conditions of client contract, and billing guidelines

o Management of supplier partners and

internal support areas to ensure quality and timely delivery

o Provide program feedback to all

stakeholders through summary and distribution program debrief notes for

inclusion in account review.

o Presents proposals and debriefs to

customers as required

o Escalate delivery issues through

notification of management to ensure continuous improvement of M&E

processes, procedures and tools.

o Travel on-site for assigned

programs, acting as the business lead.

Collaborate with on-site Lead (if they are not the Lead themselves).

o Complies with M & E technology

usage as required

o Time tracks as requested by

management

o Responsible for creating and

maintaining meeting profiles for assigned programs

o Responsible for negotiating all

vendor contracts, independently, related to a particular event, including, air,

hotel etc

o Meeting measurable performance

targets

o Other duties as required

·

Experience

o

Significant experience of current relative

Meeting/Event Management required

o

CMP designation an asset, formal Project Management

designation/training an asset

o

College diploma or degree in related field

·

Languages

o English

fluent

o Fluency

in a secondary language preferred {Identify a specific language as needed}

·

Knowledge, skills

and abilities (KSAs)

o

Experience handling large, more complex events

o

Proven ability in Project Management

o

Strong communications skills: verbal, written and

presentation skills

o

Ability to remain calm and composed under stressful

situations

o

Strong Financial Acumen

o

Strong multi-tasker who works well under pressure.

o

Ability to travel to programs as needed

Technical

o Knowledge

of Mac OS and Microsoft Office products (Excel, PowerPoint, Word).

o Knowledge

of electronic meeting management tool preferred (e.g. Cvent, Lanyon).

o

Knowledge of web-based registration tools is a plus
Skills