Sign in or register for a JobTech account.
Jobs that require

site supervision

skill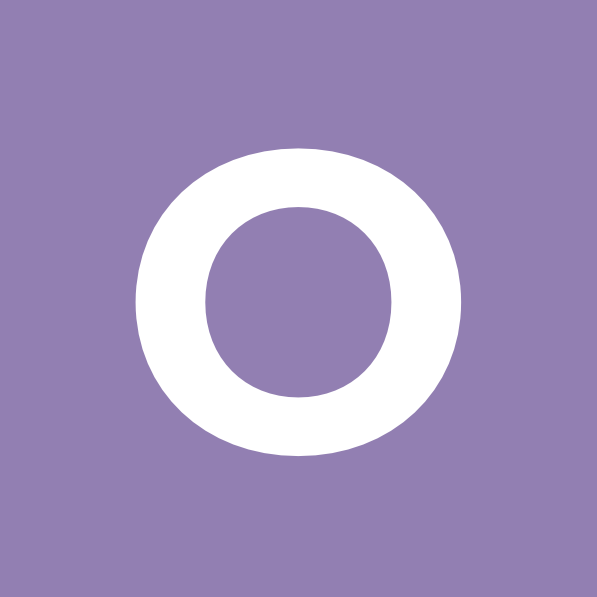 Responsibilities

Lead a team of service engineers and technician in providing post-sales support and technical support to a leading range of security products, including troubleshooting and solving technical problems encountered by customers and performing scheduled maintenance visits.
Spearhead improvement in product configurations and service packaging to enhance customer satisfaction.
Provide in-house technical training on our products, which include card access, CCTV and anti-intrusion systems.

Requirements

A good diploma or degree in Electronics, Electrical or Read more
Security Engineering or it's equivalent
Minimum 8 years of working experience in a similar capacity, preferably in the communication/security systems industry
Possess strong leadership and people management qualities with good communication skills
Good supervisory skills with hands-on approach to manage a team of 15 service engineers


Please submit resumes to [Click Here to Email Your Resume] with the following details in MS Word format:

John Goh Meng Chye
>EA License No : 06C4642
>EA Reg No : R1102621
We regret that only shortlisted candidates will be notified.
Skills Reed Exhibitions (Singapore) is hiring a Marketing Manager.

You will be responsible in planning and implementing the entire marketing plan of the assigned events in all aspects including production of collaterals, advertising and promotion, public relations, media liaison, database management, market research, and event management such as press conference and award presentation ceremony.

Responsibilities:

Achieve visitor attendance targets of the assigned events by planning and execution of effective marketing campaigns
Produce print Read more
and electronic marketing materials including brochures, newsletters, advertisements at a professional standard
Supervise and collaborate with external PR consultant
Formulate media/ advertising plan
Prepare and distribute press releases
Overall manage event website and visitor database
Plan and conduct market research
Prepare regular marketing reports

Requirements:

Minimum Diploma in Marketin, or any related field of studies
At least 5 years of marketing experience preferably in a B2B/B2C environment
Understand marketing with a strategic mind
Good communication skills
Strong English copywriting skills
Knowledge in design and branding
Energetic and resourceful
Team player
Skills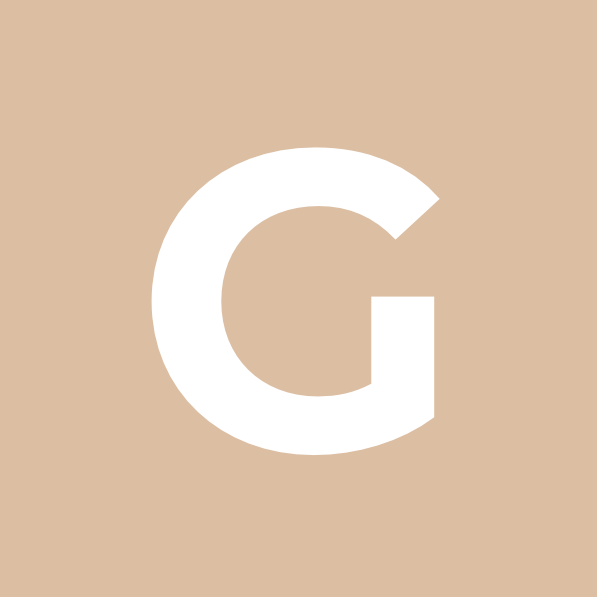 Responsibilities:

Managing organizational corporate sales by developing a business plan that covers sales, revenue and expense controls.
Meeting planned & targeted sales goals.
Supervise and setting individual sales targets with the sales team.
Tracking sales goals and reporting results as necessary.
Overseeing the activities and performance of the sales team.
Coordinating with marketing on lead generation.
The ongoing training of salespeople.
Developing sales team through motivation, counseling and product knowledge education.
Promoting the organization and products.

Requirements:

Diploma or Read more
Bachelor's degree in business or related field.
Experience in planning and implementing sales strategies, customer relationship management.
Excellent written and verbal communication skills.
Good leadership skills
Skills
General Overview
The incumbent shall oversee the maintenance of static and rotating equipment at the LNG Terminal. These include high pressure pumps, compressors, vessels, piping, valves, mechanical loading arms and structural elements; support the development and the upkeep of maintenance programme with advice from the Mechanical Engineer and to ensure that service records and logs are properly updated and maintenance activities are safe and efficient with minimal disruption to Read more
production. The programme shall cover scheduled preventive maintenance, condition monitoring and reliability and integrity analysis of equipment.

Duties and Responsibilities
The incumbent shall be responsible for, but not limited to, the following scope of tasks and duties:

Oversee all contract maintenance work at the terminal to ensure compliance with facility standards and procedures and alignment to legislative guidelines.
Supervise the subcontractors' processes and workflows and ensure safety and utilisation of relevant technology and equipment during the project work phase.
Develop and update maintenance plan and schedule for relevant facilities and procedures with inputs from other teams to minimise production disruptions and redundant work.
Perform review and analysis of operating equipment and facilities to identify anomalies and propose improvement and mediations to extend equipment lifespan and reduce maintenance cost.
Review maintenance plans for compliance with Company's engineering standards and practices and ensure such standards and practices are aligned to legislative guidelines and industrial standards.
Preparation of PM Checklists, MSRAs as required.
Responsible for the attainment of Maintenance KPIs and information sharing/coaching of technicians including their training plan and technical advice.
Manpower planning and management including overtime planning, system entry and emergency activations.
Support Spare Parts and Warehouse activities such stock count, Critical spare review, Spare order review/purchase/replenish and SPIR list.
Provide scope of work, PR and evaluation for maintenance service contract/technical work outsourcing.
Budget forecasting, monitoring and management of approved budget.
The incumbent shall also participate in emergency response procedures and be assigned to any specific roles and responsibilities for such purpose.

Work Experience Requirements

Minimum 15 years' experience in mechanical and maintenance function.
Candidates with experience in Maximo will have added advantage.
5 years' supervisory experience in an oil and gas installation is critical to success.
Practical experience in repair and maintenance of sophisticated static and rotating equipment, reciprocating compressors and engines, piping and valves is essential.\
In addition, the successful candidate should possess the following personal attributes:
>
>A team player who can work well in a team and willing to collaborate with other business groups to achieve results.
High self-motivation with the ability to work with minimal supervision and adapt to changing priorities and assignments.
Diplomatic, pro-active and have excellent organizational and motivational skills to deliver world class maintenance performance.
Outstanding 'can-do' attitude with high capacity in problem solving.

Education Requirements

Diploma or Degree in Mechanical Engineering.

An attractive remuneration package commensurate with candidate's experience and qualifications. Interested applicants are invited to email their detailed resume, stating their current and expected salary to us by applying.
Singapore LNG Corporation Pte Ltd (200911659N)
>991G Alexandra Road, #03-29C
>Singapore 119975
Skills 2 year Contract
Depot (Need to travel to Changi if needed)
Office Hours, Mon - Fri
$3500 + VB


Responsibilities:

Manage local and overseas properties
Manage contracts / agreements to ensure timely renewal
Verify payments / refund / amendment / cancellation charges
Prepare approval / expenditure for new requirement / repair works / replenishment of stores
Supervise, manage and motivate resort staff and sub-contractors
Monitor defective items & replenishment of store items to ensure timely repair / replacement Read more
/ purchase
Oversee resorts booking, allocations and survey results
Prepare income / expenses / annual budget.
Ensuring all KPIs are met
Handle general / audit enquires and preparation of reports
Any other duties as required


Period:

2 Years Contract (renewable)


Location:

Depot (Need to travel to Changi if needed)


Working Hours:

Office Hours, Mon – Fri


Salary:

$3500 + VB


Requirements:

Degree Holder with any discipline
IT savvy and proficient with Microsoft Office (especially essential for excel with various formulas and charts etc)
Customer-oriented with good interpersonal and communication skill (oral and written)
Have a pleasant & positive working attitude
Pro-active, Self-motivated team player with the ability to work independently in a dynamic environment
Meticulous and attentive to details
Ability to work under pressure to meet deadlines


Interested applicants, kindly email your detailed resume (MS Word format is preferred):

[Click Here to Email Your Resume] (Reg No: R1107386)

Please ensure that applications sent through email are no bigger than 1Mb.

We thank all applicants for your interest but regret to inform that only shortlisted candidates would be notified.

Success Human Resource Centre Pte Ltd (EA License Number: 97C4832)
1 Sophia Road, Peace Centre,
#06-23/29 Singapore 228149
T: 6337 3183 | F: 6337 0329 | W: www.successhrc.com.sg
Skills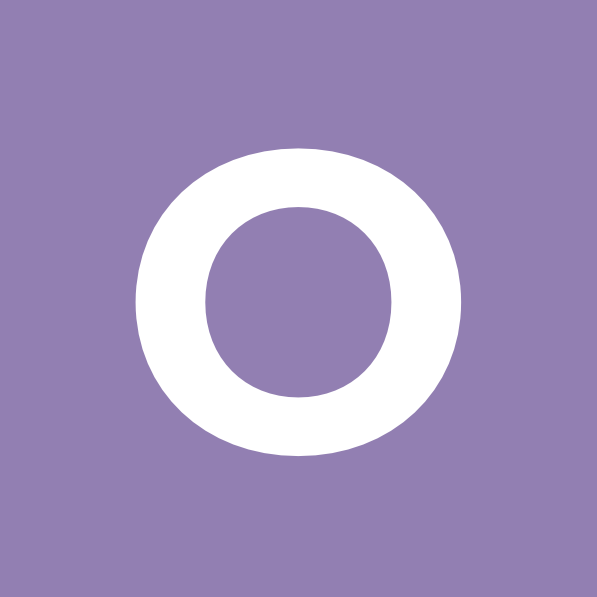 Job Scope
- Supervse a team of accounts payable assistants
- Checking/ verify invoices, matching with DO, PO
- Post & process invoices/ Journal entry
- Petty cash for staff claim/ reimbursement
- Payment voucher & cheque preparation
- Generate electronic payment (Inter- bank Giro)
- Issue Invoice/ Debit Note/ Credit Note
- Maintain fixed asset registration and depreciation
- Prepare journal entries – cost allocation by project (salaries/ wages/ levy, etc), accrual, prepayment, depreciation, etc
-Update bank Read more
book in daily/ weekly basis & tally against bank
- Prepare monthly Profit & Loss report
- Prepare bank reconciliation, together with E-filling
- Any ad-hoc duties as assigned

Requirements
- Diploma in Accountancy or equivalent professional qualification
>- Minimum 3 years experience, preferably with AP management
>- Applicants with supervisory experience would be advantageous
>- Pro-active, meticulous and analytical
>- Possess good communication and interpersonal skills


Please submit resumes to [Click Here to Email Your Resume] with the following details in MS Word format:
- Position applying for
>- Current remuneration
>- Expected remuneration
>- Notice period

John Goh Meng Chye
>EA License No : 06C4642
>EA Reg No : R1102621

We regret that only shortlisted candidates will be notified.
Skills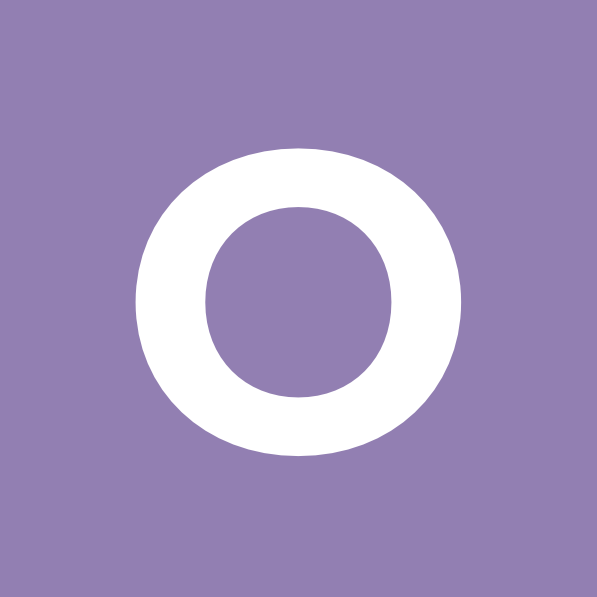 Responsibilities

You will be responding to calls for scheduled and unscheduled maintenance service request in accordance with the Company's Service Agreement.
To trouble-shoot and repair any system abnormality during maintenance service call at the customers' premises.
To supervise and control sub-contractors' work quality for maintenance work and to render technical support to the other departments' staff.


Requirements

You should possess a Diploma or Higher Nitec in Electronic or Electrical.
With 1-2 years' relevant working Read more
experience in service and maintenance of alarm, card access and CCTV systems.
Those with building construction safety supervisor cert. (BCSS) or risk management (RM) certified will be an added advantage.
Must possess valid class 3 driving license. Stand-by duty is required.

Please submit resumes to [Click Here to Email Your Resume] with the following details in MS Word format:

John Goh Meng Chye
>EA License No : 06C4642
>EA Reg No : R1102621
We regret that only shortlisted candidates will be notified.
Skills

Supervises a team of highly-skilled technical specialists and non-exempt individual contributors in R&D proto and test lab. Responsible for the supervision of activities and resources needed to support the day-to-day efforts of the department and to achieve the business plan. Provides operation expertise to the R&D engineering teams on the test lab operation and proto development line operation. Acts as a point of escalation for subordinate employees as Read more
well as supervisors. May need advice in order to make decisions on complexed business issues.

Responsibilities:

Accountable for R&D lab operation and proto development activities for multiple supply product lines, ensuring that performance (inventory, cost, etc.) meets business requirements.

Manage a mixture team of Technical Specialists and non-exempt staff in an R&D environment.

Accountable for the staffing plan of the operation team for the lab and proto development line to support various R&D programs.

Responsible for hiring, setting and monitoring of annual performance plans, coaching, and career development; ensures that the proper tools are in place to support the team and the processes.

Ensures the labour and safety regulations are met in the workspace.

Manages essential business critical process documents (i.e. Standard operating procedures, Statements of Work, Business Score CardDashboard, etc).

Education and Experience Required:

First level university degree or equivalent experience.

Typically 4+ years of experience in an operations function.

Typically 1+ years of supervisory experience.

Knowledge and Skills:

Strong knowledge of factory floor, material or warehouse management systems and Microsoft Office suite.

Strong communication skills and able to interact across different of management level.

Knowledgeable in legislative and regulatory compliance (e.g., import and export regulations; trade restrictions, EH&S).

Strong people management skills, including managing teams within scope of responsibility as well as outside sphere of direct control.

Influencing skills (e.g. improving the day-to-day performance of internal partners and/or 3rd party partners).
Skills
Responsibilities

Lead and supervise manufacturing technicians in cell to meet product quality and customers' delivery expectation
Determine overdue and current load position including looking 3 to 6 months ahead of demand trend to establish daily part scheduling and material release strategy
Ensure operator TPM compliance for optimum machine uptime
Responsible for managing cell's daily output targets, operational efficiency and productivity
Provide leadership and facilitation within the assigned area including planning, developing, implementing and Read more
evaluating ongoing operational issues
Coach and develop manufacturing technicians' skills, establish job expectations and manage work performance
Responsible for manufacturing technicians' discipline, attendance, safety and quality issues
Plan, direct, supervise, and evaluate workflow.
Recognize and recommend improvements to increase operational efficiencies

Other Information

Degree in Mechanical/Manufacturing Engineering
Diploma holders with at least 3 years in supervisory/leadership role in a Precision Engineering environment
Good knowledge of manufacturing techniques and process controls
Strong skills and proven records in problem solving, coaching and mentoring employees
Effective communication and interpersonal skills

Applicants who possess relevant experience for the above responsibilities are most welcome to apply.
>If you do not possess the above experience, your application will still be considered on individual merits and you may be contacted for other opportunities.

Please submit your updated resume in MS format by using the APPLY NOW BUTTON.

Our dedicated and approachable MCI consultants will get back to you soon for a confidential discussion.

Please include the following information in your resume:

• Education background
>• Work experiences in point forms
>• Reason (s) for leaving
>• Current and expected salary
>• Date of availability / Notice period

**We regret to inform that only shortlisted candidates would be notified. **

We wish you all the best in your career search.

Ong Hui Shan (Gwen)
>Registration No: R1767800
>EA Licence No.: 06C2859
>MCI Career Services Pte Ltd
Skills
Responsibilities:

Carry out predictive and preventive maintenance works of the Electronic Systems such as PABX, Digital Signage, Dividends Display and Gate Admission System
Supervise maintenance and upgrading works of the Electronic System installation carried out by contractors
Perform pre-race check, barrier trial and operate on the Electronic System
Assist other trade (Workshop, Electrical and Building) to carry out basic job assignment (if needed)
Attend to all electronic installations faults and rectify them within Read more
the required response and resolution time


Requirements:

Nitec/ Higher Nitec / Diploma in Electronic Engineering
3 years hands-on experience in Computing or Electronic System
Good knowledge in Information Technology and troubleshooting skills


Please submit your updated resume in MS format to [Click Here to Email Your Resume]
>Our dedicated and approachable MCI consultants will get back to you soon for a confidential discussion.
>Please include the following information in your resume:
>• Education background
>• Work experiences in point forms
>• Reason (s) for leaving
>• Current and expected salary
>• Date of availability / Notice period
>**We regret to inform that only shortlisted candidates would be notified. **
>We wish you all the best in your career search.
>Richard Lam Weng Wah
>Registration Number: R1217553
>EA Licence No: 06C2859
Skills