Sign in or register for a JobTech account.
Jobs that require

sketch

skill Frontend Software Engineer, Computer Vision

SingaporeR&DExperienced

Responsibilities

1. Develop a frontend system for machine learning platform which includes model training and inference system

Develop data visualizing systems which help users to understand the training data/model evaluation result

Qualifications

1. Bachelor's degree in Computer Science, Engineering or equivalent practical experience

At least 1 year of experience in frontend development

Software development experience in one or more general purpose programming languages

Experience in Html5, JavaScript, and CSS3

Experience working with Read more
one or more from the following: Nodejs, jQuery, AngularJS, ReactJs, VueJs

Preferred Qualifications

Experience in developing Mini Programs or Hybrid APP

Experience in backend development

Skilled with UX Design, such as Sketch, PS, AI, Dreamweaver

Apply

Share to
Skills We're looking for a enthusiastic Product Designer with a passion for user interfaces, user experiences and design to join the Product team at our company

You'll be responsible for designing delightful user experiences, collaborating with cross-functional teams, and creating user interfaces that solve users pain points.

Job Descriptions:

Execute across all phases of product design work: define conceptual foundations, UX flows, apply visual design systems, prototype using a variety of tools Read more
and methods, participate or conduct usability testing, create production-ready designs and support multi-disciplinary teams during implementation

Collaborate with peers in other design teams and contribute to the global design community

Inspire, push creativity and identify industry best practices for user experience within your team

Ensure that the quality of implementation meets design requirements

Gain a deep understanding of customer experience, identify and fill product gaps and generate new ideas that grow market share, improve customer experience and drive growth

Translate product strategy into detailed requirements and prototypes

Evaluate promotional plans to ensure that they are consistent with product line strategy and that the message is effectively conveyed

Develop and run road maps and sprints to manage traffic for multiple projects at once

Measure Improvements and impact of changes and set-up mechanisms to audit impact and perform necessary course corrections where needed to meet business objectives

Requirements:

Candidate must possess at least Bachelor's Degree in Engineering (Computer/Telecommunication), Computer Science/Information Technology, or equivalent

At least 4 years of proven work experience as product design and UX research in ecommerce industry

A Digital portfolio that demonstrates conceptual thinking, dynamic user experiences, a data driven mindset and a knack for designing web apps

Proven ability to develop product and marketing strategies and effectively communicate recommendations to executive management

Experience creating wireframes, user flows, sitemaps

Experience working with Sketch, prototyping and design tools such as InVision and Photoshop

Excellent analytical and strong problem-solving skills with willingness to roll up one's sleeves to get the job

Excellent written and verbal communication skills

A team Player with good interpersonal skills and proactive to work in a cross-cultural environment

Having true passion for entertainment
Skills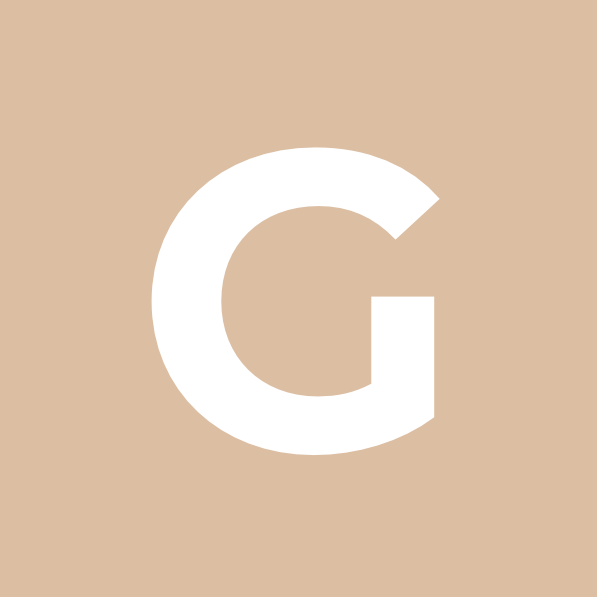 WE'RE LOOKING FOR SOMEONE WHO CAN STRAT ON JULY ONWARDSDescriptionGigacover is an insurance technology company. As our UI/UX Intern, you will work with the founders in the areas of product development and design. You will receive training in the following areas:user researchuser interface designuser experience design thinkingRequirementsThis position is open to Uni / Poly / SIM interns.Candidates should have a strong command of English and have some Read more
design aptitude, interest or experience.Prefered SkillsUser ExperienceUser Interface DesignSketch AppDesignPerks and Benefits You will work directly with the co-founders. You will see the impact of your actions/decisions on sales and revenue within the period of internship.Fast paced learning environment with broad and flexible scope. Learn how to apply technology to a very traditional industry (Insurance).
Skills AEvice Health is a fast-growing healthcare start-up that develops smart wearable devices, mobile platforms and analytics to improve the lives of patients with chronic respiratory diseases. We are a group of innovators and medical professionals who believe in creating convenient solutions for complex and real problems. At AEvice Health, we invest in people who embrace creativity and enjoy taking ownership of their work. We work in small teams Read more
to try new ideas, iterate and move fast to develop products.As a Visual Design Intern, you will work as part of the digital marketing team to translate ideas and concepts into visual designs. During this internship, you will focus on managing the visual presentation of AEvice Health on all our social channels. This is a 3-6 months internship position from Jul 2020 - Jan 2021. Please state your availability in your application. ResponsibilitiesWork closely with the Business Developer to design and create different forms of marketing and brand collaterals such as animations, banners, posters and social media graphicsWork closely with Software Developers to conceptualise, design and prototype UI/UX solutions to improve mobile applicationsContribute to the 2d design and creative workflow of the company and create documentation of the design processRequirementsCurrently pursuing a degree or graduated from Arts or Design faculty (e.g. Visual Communications, Product Design, Animation)Proficient in design software (e.g. Adobe Photoshop, Illustrator, InDesign)Knowledge in prototyping/wireframing tools (e.g. Sketch, Adobe Experience Design, Invision, etc)Knowledge in making motion graphics with Adobe After Effects is a bonusDetail-oriented and has a keen eye for aestheticsTakes initiative, great team player, open to feedback and swift in picking up new concepts and skills
Skills

If would like to experience the process of building a product from scratch, take ownership of releasing new features, and see the tangible impact of your actions – this position is perfect for you. TalentTribe is on a mission to help millennials discover a career they'll love, by showing them an inside look into the culture, people office and daily work life in different companies. Expect to work Read more
directly with the founders to build a product that can change the lives and career paths of millions of millennials all over Asia. What you can expect to work on:Gather user feedback: Conduct user interviews with employers and jobseekers to understand how we can improve the user experience and better address their needs. Translate insights from user interviews into product features or iterations. Ideate on solutions to solve user challenges. UI / UX design: Design effective and user-friendly product screens across desktop and mobile devices. Manage end-to-end implementation process: Work closely with our tech team to ensure product design and requirements are clearly communicated.Product testing: Ensure that the end-product is consistent with product design and meets the business goals and user needs.Key skills that you'll pick up:· Product management and managing a product roadmap · Master widely used industry tools for product design, including Sketch, Zeplin, Invision· User interview skills · Effective communication with engineering team· Lean Startup methodology and the build-measure-learn loopWhat we're looking for:· Experience working with Sketch: You've designed user interfaces using Sketch in school projects / past internships. You can design clean user interfaces across multiple devices with an emphasis on the end-user's interaction with the product. If you have no prior experience with Sketch, experience with Photoshop will be useful. · Understand UI/UX design principles: Here's a quick primer – https://link.medium.com/UV0bT95SoY· Basic front-end development: You are familiar with Chrome developer tools and have a basic knowledge of CSS.· Strong communication skills: You are able to conduct user interviews independently. And can effectively communicate your design and rationale with the team. · Eager to learn: It's alright if you don't have much experience or don't meet any of the above. If you have the eagerness to learn, you'll go the extra mile to pick up the required skills, proactively ask questions, and work at it until you get things right.· Ability to learn fast: You just need to be briefed once and you're ready to go. If you don't know how to do something, you're usually able to figure it out on your own fairly quickly, or can pick it up after some quick explanations. · Attention to detail: You know it when a full-stop is missing, or if the font size is off by 2 pts. · Goal-oriented: You thrive in an environment where you can take ownership of a goal, and will do what it takes to achieve the goal. · Singaporean, PR or have a valid work authorisation: TalentTribe is not able to provide work sponsorship visas for applicants.Interested in joining the TalentTribe crew? Send the following to careers@talenttribe.asia:1. Your updated resume2. Portfolio of any school projects / past internship work you've done and are proud of3. Include your answers to these two questions:a. How many months of internship are you looking for? (If you are open to any duration, feel free to let us know as well) b. When are you able to start the internship?Kindly note that applications submitted directly to our careers email address will be given screening priority. Only shortlisted candidates will be notified.
Skills AEvice Health is a fast-growing healthcare start-up that develops smart wearable devices, mobile platforms and analytics to improve the lives of patients with chronic respiratory diseases. We are a group of innovators and medical professionals who believe in creating convenient solutions for complex and real problems. At AEvice Health, we invest in people who embrace creativity and enjoy taking ownership of their work. We work in small teams Read more
to try new ideas, iterate and move fast to develop products.This is a 3-6 months internship position from Jul 2020 - Jan 2021. Please state your availability in your application. ResponsibilitiesWork closely with design team to plan and conduct mixed methods user researchCompiling test findings and creating analysis reportsCollating user feedback about our products and application and translating findings into practical design insights Conceptualise and prototype UI/UX solutions for both web and app platformRequirementsCurrently pursuing an undergraduate degree in Design or related Social Science field. Excellent command of written and spoken EnglishInterest in working in healthcare domain is preferredProficient in prototyping/wireframing tools (e.g. Sketch, Adobe Experience Design, Invision, etc)Knowledge in design software (e.g. Adobe Illustrator, Adobe After Effects, etc) Takes initiative, great team player, open to feedback and swift in picking up new concepts and skills
Skills
We offer an opportunity to learn about the product development process of our e-commerce shops as well as a deep dive into the work of our UX design team. You will be conducting research and data analysis of specific features which our team plans to develop. Where possible, you will be in charge of your own assignment with the guidance of a Product Manager.

The period for the intern Read more
is 6 months, starting ASAP.

Description of Day-to-Day Duties:

Assisting the Product Manager with competitive analysis for features to be developed.

Assisting the Product Manager with required analytics for new and existing features

Assisting the Product Manager with the conceptualization of features, gathering of requirements and writing of user stories for given business problems

Assisting the UX designer with customer research, including the organisation of customer interviews and usability testing.

Assisting the UX designer with the creation of user interface sketches, mock-ups/wireframes, and interactive prototypes.

Assisting the Product Manager with user guide/documentation of new software features developed in-house by our Engineering team.

Skillset Required:

Attention to detail, excellent communication and presentation skills, basic Excel skills.

Basic understanding of the job scope of a Product Manager (being able to explain what a Product Manager does) or a UX designer.

Self-initiative in order to adapt to our agile environment and company culture.

Experience in working with Google Analytics, Sketch and Figma is a plus.

Familiarity with design thinking methodologies and/or visual design is a plus.

Other Requirements:

We would like to engage someone who has a true interest in learning about the role of a Product Manager and about e-commerce. Curiosity and an interest in learning new things are essential in order to get the most out of this placement!

Powered by JazzHR
Skills Work closely with UI Designers, Product Managers, and Developers to create excellent user experiencesImplement and iterate on UX Designs & flows creating wireframes and UX mockups or prototypes to articulate the desired experience to wide audiencesConduct user research to identify user requirementsUnderstand the various use cases to ensure we are delivering compelling and intuitive user experience for all usersHelp facilitate the processes, tools, and specifications required to bring Read more
an exceptional product experience to market as a senior member of the design teamMentor junior designers to reach their maximum potential and do their best workRequirements
Bachelor's Degree from a recognized university, majors in Industrial Design, Computer Science, Psychology or related is preferred
Over 2 years of working experience in UX field
An excellent portfolio of distinctive and relevant digital product experience design is required for application
Knowledge of usability principles and techniques and expertise in standard UX software such as Sketch, Axure, InVision, and the like
Solid experience in creating wireframes, personas, storyboards, user flows, and mockups
Up-to-date with the latest design trends, techniques, and technologies
Work well as a team member in a fast-paced environment. Able to solve problems creatively and effectively
Strong communication skills and logical thinking skills. Proactive about soliciting and giving clear feedback
Mastery of contemporary UX design and prototyping processes, and tools
Experience working at a product company or digital agency with excellent product ideas, and the skills to bring ideas to life

Preferred qualifications:

3 - 5 working experience as a UX designer, worked at creating platforms around gaming themed video and live streaming content is a strong plus
Knowledge and experience in graphic design is a strong plus
Fluent in English and proficiency in Mandarin and other languages is a big plus
Skills Design beautiful, usable, and user-friendly interfacesDesign and manage visual guidelines of the projectCollaborate closely with product team and the development team for project implementationMake high-level contributions to product strategy by identifying new opportunities, generating innovative solutions, and improving existing features(Experienced) Mentor junior designers to reach their maximum potentialRequirements
Bachelor's Degree in Visual Arts or Design (or related field) from a recognized university. Illustrator lover with a strong passion for Read more
hand-drawing or software technique is preferred for entry-level designers; (Experienced) Over 2 years of working experience in UI design field
Proficiency in Sketch, Photoshop, Illustrator, InVision and other relevant design tools
Well-rounded expertise in APP design, website design, graphic design
A portfolio that showcases experience and your design is required for application
Detail-oriented and ideas-driven, closely follow the latest UI trends, techniques, and technologies
Keep hustling and be able to work through rejection
Thrive in a rapidly changing environment
(Experienced) Experience of leading projects, large and small, from start to finish
(Experienced) Exceptional design skills, including typography, sketching, composition, layout, colour, iconography, illustration, and the presentation of information
(Experienced) An impeccable designer, able to be the primary contributor to projects, mentor junior talents, and help build and define the design culture
Skills Work closely with UI Designers, Product Managers, and Developers to create excellent user experiencesImplement and iterate on UX Designs & flows creating wireframes and UX mockups or prototypes to articulate the desired experience to wide audiencesConduct user research to identify user requirementsUnderstand the various use cases to ensure we are delivering on compelling and intuitive user experience for all users(Experienced) Help facilitate the processes, tools, and specifications required Read more
to bring an exceptional product experience to market as a senior member of the design team(Experienced) Mentor junior designers to reach their maximum potential and do their best workRequirements
Bachelor's Degree from a recognized university, majored in Industrial Design, Computer Science, Psychology or related is preferred; (Experienced) Over 2 years of working experience in UX field
An excellent portfolio of distinctive and relevant digital product experience design is required for application
Knowledge of usability principles and techniques and expertise in standard UX software such as Sketch, Axure, InVision, and the like
Solid experience in creating wireframes, personas, storyboards, user flows, and mockups
Up-to-date with the latest design trends, techniques, and technologies
Work well as a team member in a fast-paced environment. Able to solve problems creatively and effectively
Strong communication skills and logical thinking skills. Proactive about soliciting and giving clear feedback
(Experienced) Mastery of contemporary UX design and prototyping processes, and tools
(Experienced) Experience working at a product company or digital agency with excellent product ideas, and the skills to bring ideas to life
Skills