Sign in or register for a JobTech account.
Jobs that require

social media

skill OVERALL JOB PURPOSE

Administrative roles that require close supervision and instruction to bring about outputs:

Providing completed tasks and inputs into functional processes, projects and systems

Building effective working relationships within the Business Unit and functional area

Developing fundamental functional skills

Understanding ERM's functional processes and systems

CORE EXPECTATIONS & RESPONSIBILITIES

Personal Leadership

Use general technical or subject matter knowledge to contribute to deliverables

Build professional knowledge by keeping up to date with specialist area trends and Read more
best practice

Follow prevailing authorization processes, policies and practices for all aspects role (e.g. Health and Safety, expenses, expenditure, travel, etc.)

Maintain organized and effective personal filing, scheduling and planning systems

Build working knowledge of ERM vision and strategy

Work effectively within the team

Deliver tasks on time and within budget (where budgets apply) to a high level of quality

People Leadership and Development

Communicate clearly with peers, colleagues, internal clients, sub-contractors, agency staff etc as applicable, to understand work requirements

Build successful and effective working relationships with immediate colleagues and within the functional area / business unit to ensure successful delivery of work and strengthen knowledge / resource base

Participate in own career development, including contributing to appraisals, development plans, and balanced score cards

Follow safe working practices, including submitting ECS entries

Client Relationships and Business Opportunities

Build awareness and understanding of functional; area, processes and initiatives

Escalate work related problems or queries as appropriate to ensure timely and swift resolutions

Respond to team or internal client queries in an accurate, effective and timely manner

Business Results and Performance Culture Responsibilities

Use general technical or subject matter knowledge to contribute to the functional team

Prepare initial draft work outputs in relation to area of expertise and or specific assignment

Carry out appropriate administration / coordination of tasks to support the function for example (but not limited to) dealing with first line enquiries, data entry, compilation, filing and archiving of documentation and updating of relevant internal systems

Keep sound records and filing system for reference and verification

Follow up on commitments made in a timely, accurate and complete basis

Undertake any other duties that may be required from time to time

Functional Specific

Front Desk

Manage the front desk area to ensure effective receiving and relaying calls promptly, taking messages and/or forwarding callers to other appropriate personnel and mail communications both internally and externally to maintain professional image

Meet and greet visitors in a warm, welcoming and professional manner at all times. As when required, guide visitors to sign in/out of office log book and issue/collect visitor passes. Brief visitors on Emergency exits.

To assist staff & visitors for assistance or information if required.

Daily staff movements update in and out of the organization for ease of front desk role and emergency situation. Maintain the office contact list – updating and circulating when amendments are made.

Manage outgoing/incoming mail along with local and international couriers

Manage the booking of meetings rooms and catering requirements

Maintain tidiness of the front desk area.

Championing office cleanliness; including paper waste, common areas, utility rooms, spare desks, pantry, keeping on top of cleaning contractors to ensure they are providing a high level of service

Liaise with building management on any building issues – and relaying to the office if/as required

Schedules and coordinate appointments, meetings and events (both internal and external) as necessary

Administration

Overall administrative support.

Manage the purchasing of all office supplies, furniture, equipment & printing

Design and implement office policies – ensuring cleanliness and hygiene standards are maintained

Support in flight, hotel bookings, & travelling visa applications when required.

Assist Partners to complete the paperwork of their expense claims.

PPE inventory management including recording, tracking etc.

Organising internal events/ trainings.

Assist in liaising with the sub-contractors and office building management for office maintenance.

GMS Timesheet – as a backup administrator for the groups.

Backup or support any company administration matters when in need or upon request by Consultants/Partners.

Logistics support for meetings, conference, calls & events, including but not limited to tracking of participants' attendance, booking of rooms, TV conference connection, projector and printing of materials.

Undertake other admin task whenever is required.

IT Coordination

Assist in setting up related IT equipment at work desk for new hires

Support in creating new proposal/project folders in shared drive

Maintaining IT equipment lifecycle records and manage non-working condition of IT equipment arrangements for recycle

Ensuring all IT equipment and accessories are sufficient for replacements if required

Maintaining the IT office equipment to its working condition at all times.

Computer set up for new hires including reimaging the computers, system log on set up and e-mail ID set up.

IT purchases and disposal of unused/ obsolete IT equipment.

Order mobile phones and liaising with the vendor for repair if required. Maintaining the mobile phones contract.

Finance

Support finance department in scanning invoices weekly

Support sending invoices to clients via local mail/overseas courier

Ad-hoc support for cheque deposits and verification of documents at the bank

Support Consulting staff comply with Finance process and filing

Other Office Support

Client Feedback Follow-up:

to monitor and follow-up on CFF sent and update the record accordingly by end of 3rd week of every month.

Archiving of Projects/Proposals files and maintaining the archiving log is up to date as well as sending them to archiving warehouse.

Assist Consultants with minor formatting if required.

Assist new hires orientation of office premise

Assist recruitment team in coordinating candidates interview schedules

Assist in notarised documents at the Notary Public office

Please refer to individual KPI and or Balanced Scorecard for details on specific task and activities. The above is a general description of duties likely to be performed; this description does not form part of the contract of employment.

Education/Training/Qualifications

Diploma/Degree holder

Minimum of 2-5 years of experience in Office Administrative in an international working environment

Knowledge and experience working with PowerPoint, Excel, Word, SharePoint, Adobe Professional, Outlook, Social Media Management, Database Management and other Microsoft Applications

Flexibility to work with multiple personalities and with all levels of management within an organization

Resourceful with proven ability to multi-task and prioritise workload to meet deadlines

Confident, pro-active and meticulous

Strong interpersonal and communication skills

Possess a positive attitude, pleasant and approachable

BEHAVIOUR EXPECTATIONS

Personal Leadership

Passionate about developing own technical expertise and apply to business needs

Has high personal performance aspirations

Takes ownership of personal development

Respects others and different contributions

People Leadership and Development

Health and safety:

You see it, you own it

Seeks and accepts constructive feedback; takes on board lessons learned

Actively seeks clarity on what is expected

Client Relationships and Business Opportunities

Listens accurately to understand internal client perspectives, needs and issues

Understands how technical output supports internal client's commercial objectives

Personally well organized, flexible when required to meet internal client demands

Business Results and Performance Culture Responsibilities

Consistently ensures delivery of quality work

Contributes effectively to team results through responsive and flexible behaviour

Understands and applies ERM's code of ethics; operates with honesty, professionalism and integrity

Manages time effectively and utilizes self well
Skills Aspect employs a team of passionate individuals who are changing the face of customer engagement. Over our 40-year history we have empowered employees by creating an inspired community that values customer obsession, unlocked communications and relentless innovation. Our ability to think big has enabled us to continually evolve and lead the market, and to stay on the forefront with exciting technologies including cloud, mobile and artificial intelligence.

Job Description

GENERAL Read more
SCOPE & SUMMARY (Singapore based – remote worker with Regus access card)

Marketing Specialist: Reporting to the International Marketing Director (based in UK), the Senior Marketing Specialist ANZ & North Asia is responsible for the delivery and execution of marketing programs that drive sales effectiveness and pipeline growth for our existing customer base and for new business acquisition. The Specialist will have a successful marketing program background and demonstrated ability to lead and implement key tactics (email marketing, telemarketing, social media, webinars, conferences, trade shows, events, user groups, etc.). In addition to field marketing, the marketing specialist will also play a key role in the development, delivery and reporting of global marketing programs & will develop marketing strategies for new and existing products and services. They will research trends and technologies to ensure products meet customer needs. Creates marketing programs to popularize the products to customer audiences and support our customer first strategy. Works with sales to ensure that sales reps have necessary product collateral and advertising materials.

PRIMARY ROLE & RESPONSIBILITIES

* Deliver on regional marketing demand plans focused on new logo demand generation and installed base upsell/cross-sell activities

* Deliver programs on time and on budget to targeted results; continually monitor, analyze and tune campaigns to maximize ROI

* Develop an understanding of Aspect customer base and products to actively and creatively come up with suggestions for tools and lead generation activities

* Provide best practice guidance, and input into local sales and marketing activities such as, customer site seminars, user group events and nurturing activities

* Create, manage, and track marketing campaigns within Salesforce.com and the Pardot marketing automation system; adhere to all stated marketing operations processes

* Collaborate with the marketing operations team to report on programs through the marketing and sales pipeline

* Collaborate with the marketing creative services team to develop and deliver marketing support materials such as email invitations and landing pages to support programs and campaigns

*Lead marketing programs, campaigns, and projects as assigned

*Manage webinars, and trade shows or smaller events as needed

*Budget management

*PR and social media support

*Manage third party vendors

*Manage and coordination with local channel partners with marketing activities, ROI, support channel partner with MDF application, processing and reimbursement and next steps

* Other duties as assigned

Qualifications

SPECIALIZED KNOWLEDGE & SKILLS

* Ability to communicate complex information to people of all levels: peers, subordinates, sales and leadership.

* Strong customer service and teamwork skills. Professional demeanor to maintain and enhance relationships.

* Exercises judgement within defined policies.

* Works on problems of diverse scope where analysis of situation or data requires evaluation of identifiable factors.

* Exercises judgment within generally defined practices and policies in selecting methods and techniques for obtaining solutions. Develops and administers budgets, and performance requirements.

* Familiarity with email marketing best practices a plus

* Excellent communication, interpersonal skills and ability to manage by influence

* Ability to communicate and interface with senior management

* Ability to work under pressure and balance multiple priorities to meet timelines

* Strong team player

JOB REQUIREMENTS

* 5 + years of experience.

* Bachelors degree in marketing or communications preferred or equivalent experience.

* Proficiency in Mandarin (speaking) essential

* Ability to pass a background check may also be required.

* Physical requirements include sitting for long periods of time, lifting up to 75 lbs. on occasion.

* Strong project management skills required.

* High level of proficiency in Microsoft Office, webinar software, sales force automation and marketing automation software required.

* Position requires the ability to travel on occasion (up to 30% of the time), and the ability to meet tight deadlines.

*KM1-LI

Aspect is an equal opportunity/affirmative action employer with a strong commitment to diversity. In that spirit, we are particularly interested in receiving applications from a broad spectrum of people, including women, minorities, individuals with disabilities, veterans or any other legally protected group.
Skills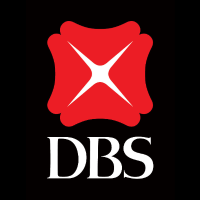 !*!Business Function Group Strategic Marketing & Communications (GSMC) is responsible for building, protecting, and enhancing the DBS brand in an increasingly commoditised banking industry. Working closely with all units within the DBS Group, we create and execute integrated strategies that focus on communications, marketing and research to differentiate – and elevate – our brand from the rest of the competitionJob Purpose The primary job purpose is to enhance DBS' corporate Read more
reputation and brand through the development and implementation of content marketing strategies. Key Accountabilities Create and execute on content strategies to promote the DBS brand Integrate plans across social, online and offline platforms, in Singapore and across marketsUse analytics and social listening tools to measure effectiveness of campaigns and to further strengthen engagement ResponsibilitiesCreate and implement strategies and campaigns to promote the DBS brand online and in social media. This includes writing, editing and storyboarding captions, features and multimedia content including videos, infographics etc. Develop and curate creative, engaging and highly shareable content while keeping with our brand standards. Cultivate relationships and build rapport with key influencers, bloggers etcEngage with digital communitiesLeverage analytics and social listening tools to measure effectiveness of campaigns and to further strengthen engagementWork closely with internal partners and externally, with agencies, digital vendors, influencers, online mediaRequirementsPreferably with more than 8 years of experience in a content, digital journalism or communications role. Core CompetenciesPassion for storytellingExceptional writer, editor and communicatorExperience developing social and digital content campaignsExperience creating consumer-focused content and/ or managing content sourcing/ productionAbility to challenge the status quo with new ideas, approaches and solutionsStrong understanding of platforms and trends in the digital landscape; social media nativeStrong sense of ownership of resultsOpen-minded and adventurous, but anchored with professional integrityAbility to adapt to changing priorities and thrive in a fast-paced, deadline-driven environmentExcellent interpersonal skills, with ability to build consensus and work across teamsTechnical CompetenciesExcellent writing and editing skillsGood eye for design, visual communicationsStrong ideator with deep, natural understanding of digital / social media spaceHighly creative with experience in developing content that informs and engagesAble to think out-of-the-boxEducation Bachelor degree from a recognised universityApply Now We offer a competitive salary and benefits package and the professional advantages of a dynamic environment that supports your development and recognises your achievements.
Skills

Responsibilities:

Provide assistance to the digital marketing department on data collection from marketing campaigns

Conduct market research and analysis on best market practices and competition

Assist with marketing and promotional activities on social media and other online and offline platform

Prepare marketing proposals, distribution collaterals and marketing materials

Other ad-hoc duties as per assigned by the management

Requirements:

Diploma in Marketing or other Business-related courses

Extensive knowledge of social media trends and platforms

Strong verbal and written Read more
communication skills

Familiar with various online and offline distribution channels

Positive working attitude and willing to learn

Strong data management and computer skills

Application Instructions Please apply for this position by submitting your text CV using InternSG or you may write in directly by attaching your resume and sending it to zyndie.wai@travelodgehotels.asia.

Kindly note that only shortlisted candidates will be notified.
Skills What you will do

Campaign planning and execution

Support with conceptualization of campaigns and development of creative ideas

Identification of strategic partners to open avenues to new audience segments

Liaison with external stakeholders and vendors (guidance provided)

Execution of offline activations and roadshows

Social media

Support with ideation for ongoing content calendar

Support with community management for Klook's Facebook channels - primarily in Singapore, but also supporting Southeast Asia

Support with social engagement campaigns

Content creation

Creation of original Read more
Klook-branded content, including travel articles, videos etc

Creation of basic assets for social engagement, etc

Performance marketing

Support in identifying and analysing key trends / patterns in data that would help to inform ongoing and future campaigns

Planning and executing SEM campaigns

Creation of content for social ad campaigns

What you will need

Excellent command of English, both verbal and written communication

Proficiency in using Microsoft Office / G suite

Proficiency in the following are a bonus:

Adobe Photoshop

Final Cut Pro / Adobe Premiere Pro (or similar video editing software)

Google Analytics

About Klook

Founded in 2014, Klook is a world leading travel activities and services booking platform. Klook gives travelers a seamless way to discover and book popular attractions, tours, local transportation, best foods, and unique experiences around the world on its website and award-winning app ('Best of 2015', 'Best of 2017' & 'Best of 2018' by Google Play and Apple App Store). With Klook's innovative technologies, travelers can book on-the-go and redeem the services by using QR codes or e-voucher. Each day, Klook empowers countless travelers to indulge in their wanderlust and spontaneity through over 100,000 offerings in more than 300 destinations.

With a team of more than 1,000 across over 20 offices worldwide, Klook's services are available in nine languages, supporting 41 currencies. It has raised a total of US$300 million investment from world-renowned investors including Sequoia China, TCV, Matrix Partners, and Goldman Sachs. Get inspired by Klook at www.klook.com, the company blog or @Klook.
Skills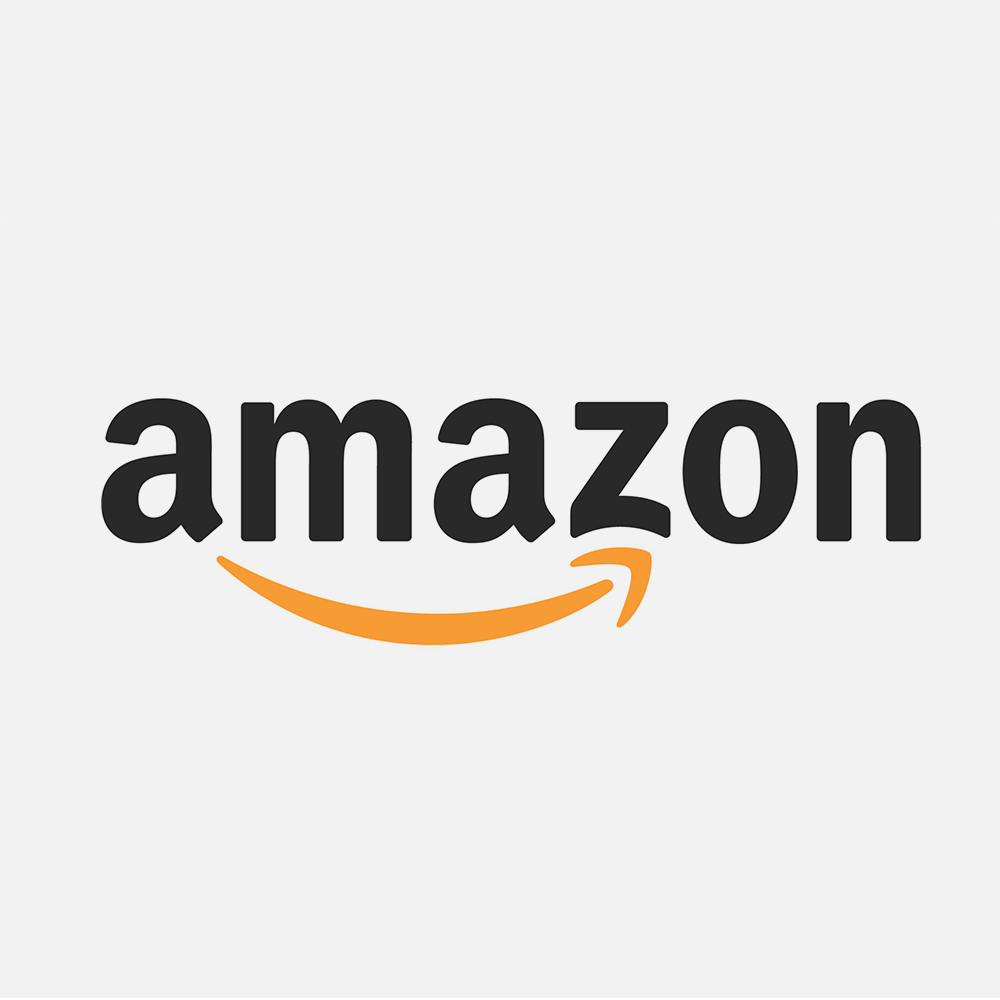 Amazon is seeking a dynamic and motivated Marketing Intern for the Amazon Global Selling business. This individual will be responsible for developing new social media channels and offline opportunities to drive local seller awareness and engagement. This person will work with various marketing channels, which can enable scalable approaches to prospect Seller communities in Vietnam.

Background on Amazon Global Selling: The Marketplace or Selling on Amazon business exists in Read more
18 countries and exceeds more than half of total Amazon unit sales and growing. Each year, tens of thousands of businesses join the marketplace adding millions of new products. Amazons vision is to offer the earths largest product selection and lowest prices for our customers. One way we deliver on this vision is by marketing to local country Sellers to persuade them to launch their products onto the platform thereby maximizing the quantity of items that they list while ensuring the highest quality of product images and information.

The ideal candidates will be an innovator, communicator and problem solver. Candidates will need to be analytical, think and act fast, and be apt at finding creative solutions to complex problems. This is a unique opportunity to play a highly visible role in an exciting and fast-paced business, make history while having fun!

Role and Responsibilities:

· Develop marketing content for social media channels i.e. Facebook, Instagram, Youtube, etc.

· Work with partners and internal stakeholders to identify new online and offline activities to build awareness for AGS Vietnam

· Oversee pre-event consultation and planning, event logistics, third-party engagements, related travel arrangements, staffing and support required for events

· Keep track of updated content creation guidelines and resources, develop communication materials for events, review and seek approval ahead of deadlines

· Develop new webpages to drive traffic and engage with potential sellers in Vietnam

Basic Qualifications

• University student

• Some relevant work experience in marketing, marketing communications, preferably in the eCommerce, retail technology, or software industries

• Proven success in project management and communication skills

• Demonstrated track record in developing and crafting marketing content

Preferred Qualifications

• Ability to work in fast-paced environment and deal with ambiguity

• Strong written and verbal communication skills in both Vietnamese and English
Skills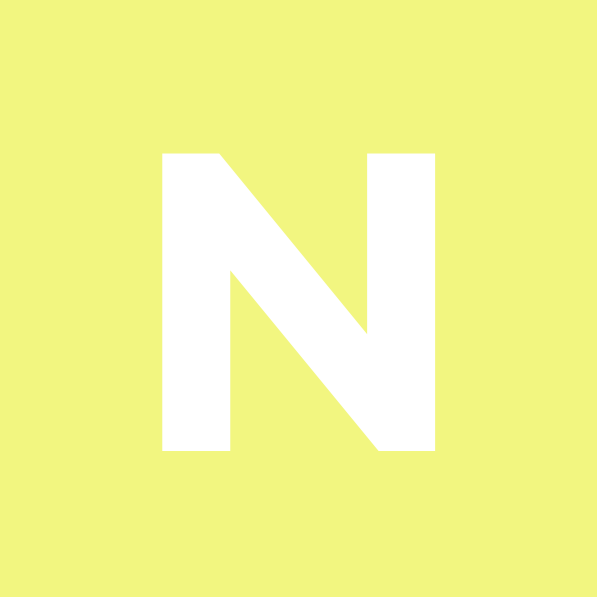 Novelship is seeking a passionate and business-minded Growth and Marketing Intern for our Growth and Marketing team. The ideal candidate will have some knowledge in marketing, marketplace startups or both. The candidate should have a genuine interest in Sneakers and Streetwear; is resourceful, comfortable with learning on the go, executing quickly and collaborating across different departments including Marketing, Analytics, and Operations.

In this role you will:

Learn about applying growth Read more
techniques

Copy-writing for digital channels, and advertising channels

Learn and execute digital marketing campaigns via social media

Conduct analysis on campaign conversions

We are looking for:

Someone with a genuine interest in sneakers or wish to learn more about sneakers and street fashion

Eager minded individuals hoping to develop more skills in digital marketing

Growth minded, quick learner, and comfortable with ambiguity

Able to commit for at least 3 months

Novelship is Asia Pacific's growing marketplace for authentic sneakers. We look to make available to this region the most exclusive kicks around the World. Buy and sell authentic sneakers through the platform and join us to change the landscape together.
Skills

Content development - write media communications, including but not limited to press releases, speeches and marketing collaterals

Corporate Brand Management - Oversee corporate branding on all platforms including digital media and ensure accurate representation of corporate identity across the group's activities /initiatives

Manager corporate website and ensure accurate and timely updates in terms of design and contents. Source and recommend corporate gifts and premiums that commensurate with corporate image

New media Read more
- Responsible for elements of the Group's social media landscape including wechat, website, discussion forum and community

Project and Event management

Support and manage corporate events and exhibitions/tradeshows including planning, venue sourcing/recommendation, supervising outside suppliers, and managing myriad details during and after the event

Requirements:

Pursuing a degree or diploma in Mass Communication, Digital Communications, Public Relations, Marketing or equivalent

Proficient in speech / content / news / corporate writing, events management, corporate visual identity, change management

Experience in Web Content Management; Internet and Social Media savvy

Resourceful and able to problem-solve and has good project management skills

Job Type: Internship

Salary: $800.00 to $1,500.00 /month
Skills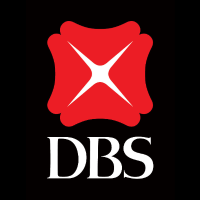 !*!Business FunctionCorporate and Investment Banking provides corporate customers with a full range of commercial banking products and services, including cash management services, current accounts, time deposits, trade finance, working capital finance, term loans and foreign exchange. Through our continued commitment, DBS has cultivated long-standing relationships with its customers in the region that are based on account relationship management, service differentiation, product development and rigorous credit standards.Responsibilities\:DBS BusinessClass Community Read more
and Content ManagementManage Facebook page and grow the online community including but not limited to planning and maintaining content calendar, writing content, working with third parties to develop creative assets, and scheduling posts based on broader content strategyConduct and consolidate research to use for above said content and member communications such as eNewsletters, and website articles, based on broader content strategyManage and facilitate acknowledgement and addressing of enquiries from the various community channelsManage communication channels such as website to ensure that content is updated and accurateManage and facilitate connections through lead generation initiatives such as technology / business matching (case writing and submissions) and B2B deals (listing and redemptions)Regular reporting on community engagement across communication channelsOwn updating and management of member databaseEngagement planning and supporting executionEvent engagement planning including but not limited to formulating presentation topics, finding speakers, and exhibitors, invitation management (database extraction, connecting with internal departments to invite their database, managing invitation and confirmation list)Work with internal and external parties to execute the event including on site execution, media and PRWork with marketing team to amplify events through owned and paid communication channelsPerform post event communications and reportingRequirements\: University degree in Business Administration/ Marketing or related disciplines with 3 to 5 years' of relevant experiencePossess an inquisitive and creative mind with a can-do attitude and always looking for new ways to engage and interactComfortable with social media with strong skills in developing content – writing, videos, newsletters, etcIndependent and self-directed but able to work with and within teams as well as with external agenciesExcellent inter-personal and stakeholder management skillsStrong project and event management skills Apply Now We offer a competitive salary and benefits package and the professional advantages of a dynamic environment that supports your development and recognises your achievements.
Skills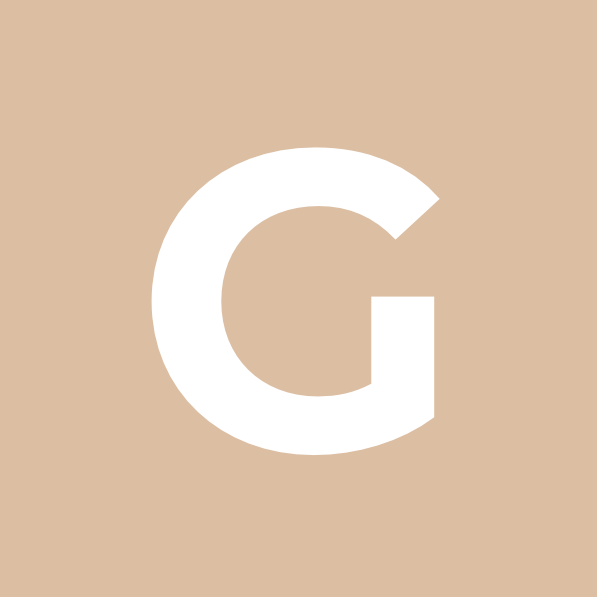 Job details

Responsibilities:

Creates, actualizes and manages marketing communications strategies and initiatives to increase outreach as well as brand and product awareness to drive business opportunities and stimulate sales for the organization

Develop messaging / write-ups for internal and external communications, including announcements, case studies, interview Q&As, press kits, pitches and responses etc

Develop and maintain Organization's image and position and ensure brand consistency across all campaigns and platforms

Liaise and build rapport Read more
with related media to garner positive editorial coverage

Maintain Media List and explore potential opportunities with Media and Partners to increase outreach to further promote B2B and B2C branding

Develop content and manage company website and social media

Manage and track Website and Media Coverage of Organization and competitors to track effectiveness and strategize improvements of executed campaigns

Conduct research on industry developments and competitors

Undertake ad-hoc duties as assigned from time to time

Execute market and media research and analyze findings

Requirements:

Min. Degree in Mass Communications or any Marketing/Business Field

Min. 3 years experience, preferably in the IT or any Hi-Tech Industry

Min. 2 years of relevant experience in Corporate Communications or Public Relations

Is a gamer at heart

Able to work in a multi-national/cross-functional team

Able to work with stakeholders around the world (Japan/US/ASEAN)

Required qualifications

Degree
Skills