Sign in or register for a JobTech account.
Jobs that require

software development

skill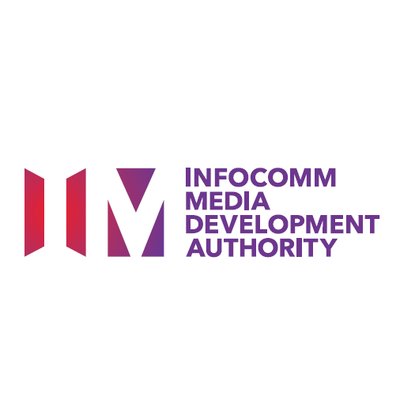 Description
The ideal candidate will have significant hands-on technical experience in Agile software engineering principles and a background in full stack software development, system architecture with APIs and microservices, containerisation and cloud-based technologies, and DevOps toolchains. Experience in managing development teams responsible for designing, developing and testing software assets in an Agile development environment is also preferred.
Responsibilities
Be a change agent in fostering a software engineering culture based on a strong foundation of software engineering principles and best practices
Drive organisation-wide practice of continuous integration and continuous delivery of high quality software assets
Create a continuous learning environment to ensure that engineers in the organisation are trained in the software engineering processes and the technology stack defined in the organisation playbook
Be part of the technical leadership team in technical visioning and technology stack selection to meet the strategic objectives of the organisation
Requirements
Bachelor's Degree in Computer Science, Electrical Engineering, Information Technology
Minimum 12 years of application development and technical project management experience, with minimum 3 years of team management experience of teams of 10 or more
Minimum 5 years of experience as a team lead in Agile software design, development, and testing processes
System architecture design experience using microservices and REST-based APIs, Java technologies, containerisation technologies such as Docker and Kubernetes, cloud-based platforms such as Pivotal Cloud Platform, and public cloud services from AWS, Azure and Google
Hands-on experience in API management platforms, API design standards, API patterns, API governance, API security standards and implementation
Working experience with project management tools such as Jira, Confluence or similar
Thorough knowledge of build and deployment toolchain such as Bamboo, Ansible, Nexus, Github, and automated code quality inspection tools such as SonarQube and Fortify
Certified Scrum Master or equivalent Agile project management experience
Broad knowledge of digital infocomm technologies, trends and methods such as data engineering, cloud-native system architectures, artificial intelligence, and Internet-of-Things
Excellent communication skills
Position will commensurate with experience.
Only short-listed candidates will be notified.
Skills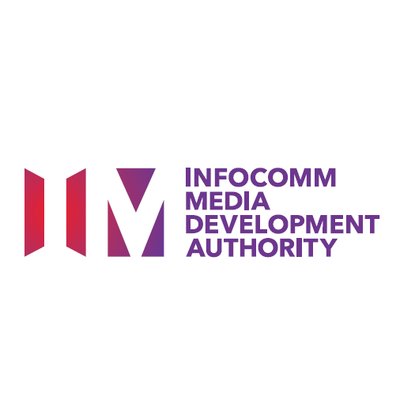 Cloud Native App Developer/Architect
The candidate will work with the project teams to develop web-based software application. The software systems would be built with end-user perspective and requirements in mind for eventual delivery.
The candidate will also be playing a key role in architecting solutions based on cloud native practice, leading, designing and implementing innovative software solutions.
Responsibilities:
Develop, implement web-based software applications in various industry domain which can include logistics automation, intelligent building applications and others.
Develop software components with Microservices-based Architecture.
Work with industry end-users to understand the domain, work flow processes, requirements, use cases, IT infrastructure, data and information, etc., for the development of the software systems
Subject matter expert in Cloud Native, Agile, DevOps and CI/CD to all levels of management and project teams.
Assist in development and delivery of training in Cloud Native Application Development.
Coach and mentor project developers and architects.
Participate in guiding / defining the cloud native development processes, standards, and policies.
Work with research institutes and technology providers to bridge their technology software, assess the maturity and feasibility of technical solutions, design common interface to integrate different functional applications, conduct rigorous robustness and verification tests.
Document requirements, codes and prepare reports in the software development lifecycle.
Requirements:
Background in Computer Science, Computer Engineering or equivalent
At least 5-7 years of working experience in full-stack software development.
Strong knowledge of Cloud Native principles and techniques such as Microservices-based architecture, and RESTful API development and container-based software deployment.
Well versed in software system engineering principles and technologies (e.g. Agile)
Hands-on experience with any of the following IaaS platforms: AWS, OpenStack, Microsoft Azure, Google Cloud Platform or Alicloud
Hands on experience with Cloud Native PaaS platforms (e.g. OpenShift, CloudFoundry, etc.) and container solutions (Docker, Kubernetes, etc.).
Strong technical hands-on experience in software system development using backend framework, such as Express, Django, RAILS. SOA based applications in Java/Microservices apps with frameworks and libraries such as Spring, Hibernate, J2EE, JDBC, JMS, JMX
Experience in implementing continuous integration and continuous deployment (CI/CD) pipelines
Experience in architecting with DevOps tooling and processes
Familiar with different programming languages (e.g. Java, C/C++, .Net, Python, Ruby, JavaScript), proficient in at least one of them.
Proficient in Front-end programming language such as JavaScript/CSS3/HTML5.Proficient in database management (e.g., MySQL, NoSQL)
Familiar with mobile development in iOS or Android will be a plus.
Software Engineering background
Possess critical thinking skills, combined with the ability to present clearly both verbally and in written form
A team player with strong communication skill
Position will commensurate with experience.
Only short-listed candidates will be notified.
Skills

Fast growing start-up headquartered in Toulouse with regional offices in Singapore, Denver, Berlin and Melbourne. Founded in 2014 and privately owned, with Alstom & Continental as minority shareholders. With over 120 highly-skilled and passionate employees specializing in robotics, computer vision and vehicle dynamics, easymile supplies smart mobility solutions and autonomous technologies powering driverless vehicles with existing products such as: the EZ10, a 100% electric driverless shuttle deployed in 20 countries worldwide; the TractEasy, the first autonomous electric baggage tractor jointly developed with TLD.
**Responsibilities **
Shape EasyMile's data platform by ingesting, manipulating, and visualization data across on-premise data platforms
Leverage the best tools to define processes and workflows.
Ensuring that data is ingested and analysed securely and efficiently
Define, Implement and maintain pipelines / workflows for training, validation, and optimization of machine learning based algorithms
Develop, construct, optimize and maintain machine learning based infrastructure(s) (e.g. databases / data lakes, training server(s))
Employ sophisticated analytics programs, machine learning and statistical methods to prepare data for use in predictive and prescriptive modeling
Collaborate with cross functional agile teams of software engineers, data scientists, and others.
**Essential **
Bachelor Degree in Computer Science, Computer Engineering, or a related field
Experience as a Data Engineer, Software Developer, or similar.
**Experience with Machine Learning toolkits like Tensorflow**
Demonstrable aptitude in Python development
Experience working with cloud-based infrastructure (AWS, GCP)
Experience in data processing / ETL implementation (e.g. Beam, Airflow, Dataflow, Spark)
Experience with building data lakes and data warehouses
Good knowledge of writing performant SQL, Airflow, DataFlow and Spark
Containers technology including Docker and Kubernetes
Experience with real-time stream-processing systems (e.g. Kafka)
Very good oral and written English.
**Strongly desirable **
Experience with Tensorflow and KubeFlow
Experience with AI algorithm design
Experience in the automotive industry

Skills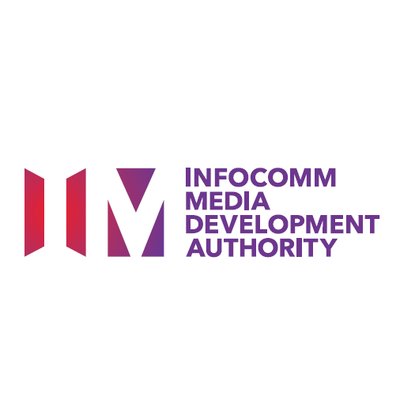 The candidate should be familiar with the emerging technologies in Artificial Intelligence (AI), Cloud, IoT and 5G. He will be responsible for the project solution architect, technology innovation, development and deployment and, landscape mapping of emerging technologies in RI and iHLs. He will build in-house strategic technology capabilities, and, identify & build projects of larger industry or national interest, with an eventual goal to translate, deploy and propagate. He will have a strategic foresight on key emerging technologies and industry trends, assessment of their implications, recommendation of strategic direction in order to ensure IMDA stay abreast of emerging technology trends and capitalize on opportunities
Key Responsibilities
• Industry engagement - engage stakeholders of specific sectors to understand issues faced, why these issues cannot be suitably addressed with existing offerings (e.g. lacks functions, too expensive)
• Technology gap - convince management that the technology gap(s) affects a critical mass of stakeholders, that there is a role for Government to play to spur the required technology development
• Applied research, engineering and development of key emerging technologies such as AI, cloud, IoT and 5G via POC/pilot to bridge the gap and demonstrate technology feasibility leading to business value
• Transfer of the developed technology to industry receptacle
• Technical engagement and collaboration with research institutes and institutes of higher learnings and assess the maturity, viability and suitability of different research and technologies
• AI expertise - build hands-on technology experiences in the team through advanced experimentation/engineering and recruit highly competent data scientists, engineers and software developers
• Business outcome – mentor the team to design and build technology that leads to a business purpose and operational/end-user value
• Technology partners - engage technology partners from the industry to co-develop emerging technologies
• Awareness - organise or speak in conference, forum or focus group discussion to create awareness and educate on different aspects of emerging technologies (trends, benefits, technology, limitations, applications, etc). Be known as the centre of engineering excellence
• Strategic foresight - identify key emerging technologies & industry trends, perform assessment of their implications (both opportunities and threats) to IMDA, Infocomm & Media industry and Singapore, as well as recommend a strategic direction in order to ensure IMDA stay abreast of emerging trends and capitalise on technology opportunities.
Requirements
· Postgraduate or PhD background in engineering, computer engineering, computer science, mathematics, statistics or equivalent
· At least 15 years of relevant working experience in applied research, systems engineering/architecture and/or product development, and/or have led teams of solution architects/engineers of at least 5
· Strong technical knowledge and experience in at least 2 of the emerging technologies (AI, Cloud, IoT and 5G)
· Good understanding of the latest research and technologies
· Strong software development experience and agile project management methodology
· Experience in large and complex project and vendor management
· Team player with the ability to work in a cross functional team
· Excellent interpersonal skills
· Able to communicate technical concepts effectively to non-technical audience
· Able to lead and manage by example
· Passionate and driven
· Stakeholder management skills
· Technically curious
· Strategic thinker
Position will commensurate with experience.
Only short-listed candidates will be notified.
Skills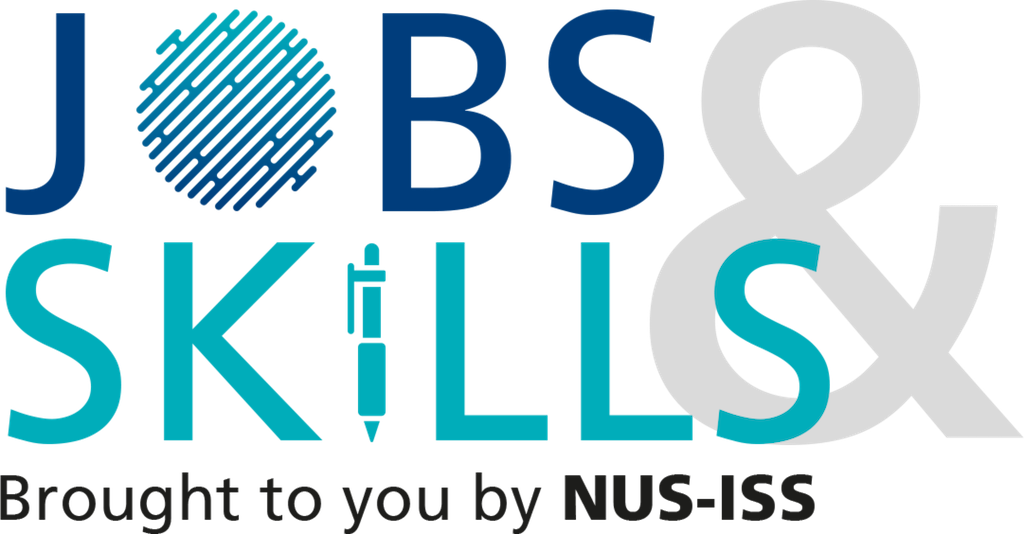 ST Engineering is looking to hire NUS-ISS talent.
Job responbilities:
Responsible for software development, implementation and support of applications, including:
• Gather systems requirements from customers (internal and/or external) and ensure users sign-off requirements specification
• Involved in design and development stage.
• Develop test cases and conduct testing and tune the performance of systems to meet SLA.
• Deploy system to production and provide UAT support.
• Any other duties as and when assigned.
Pre-requisites:
• Degree in Computer Engineering, Computer Science, Electrical & Electronics Engineering or related disciplines.
• Knowledge in Java/ J2EE/ C++/ C#/ .NET/ Python is value added.
• Must be hands-on and enjoys programming.
• Able to work independently and self-motivated.
• Good communication and documentation skills

Skills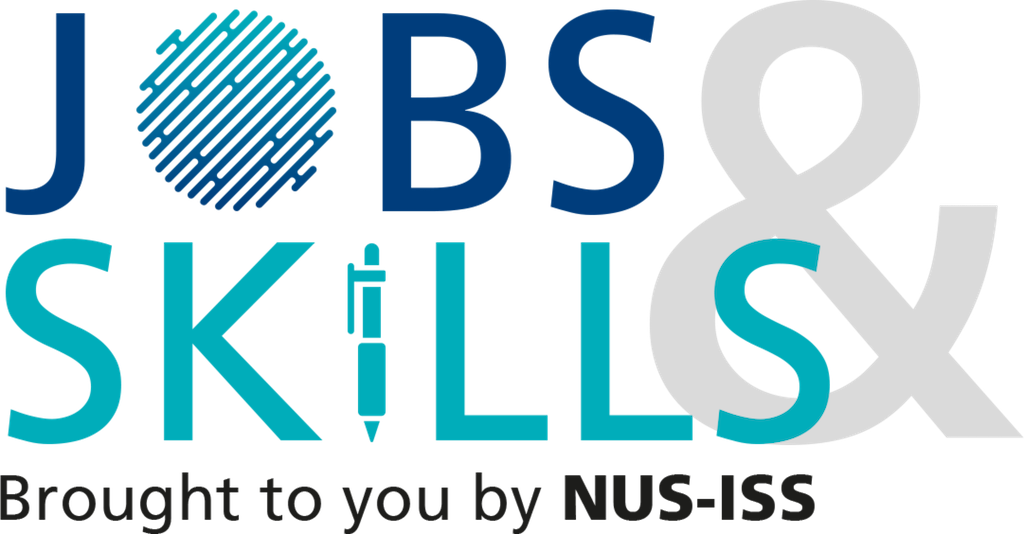 Singapore Airlines is looking to hire NUS-ISS talent.
We're looking for a Full Stack Developer who will take a key role on our team. Our Full Stack Developer must have knowledge in all stages of software development.
You'll be working alongside other engineers and developers, collaborating on the various layers of the infrastructure for our application.
You will have an in-depth experience working on our B2C applications for the following areas:
- Design overall architecture of the web application.
- Maintain quality and ensure responsiveness of applications.
- Develop clean code using relevant design patterns.
- Collaborate with the rest of the engineering team to design and launch new features.
- Any relevant ad-hoc duties.
- This is a sole contributor role.
Skills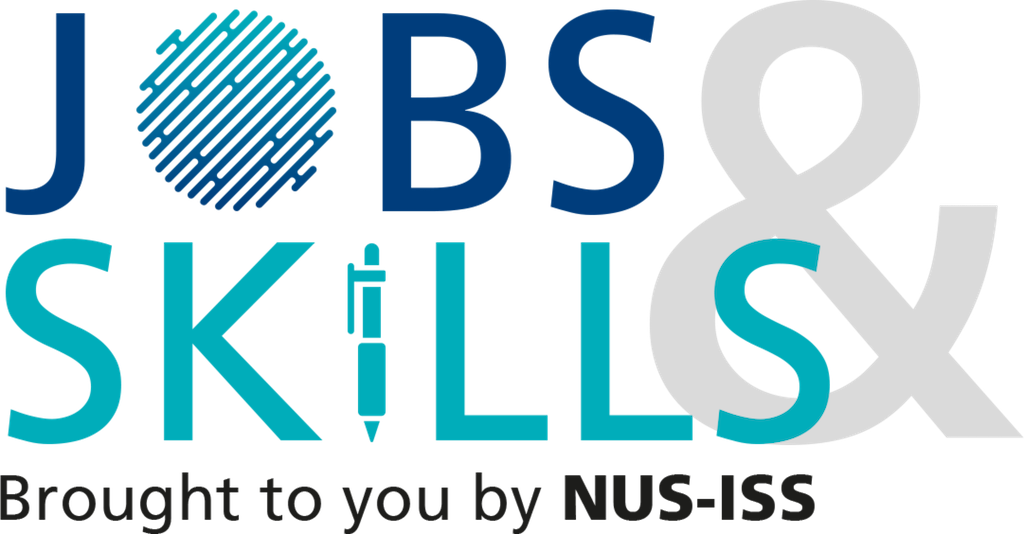 We have a great opportunity for a talented and self-motivated Senior Developer to join our Project Management team at NCS. At NCS, we seek to nurture talents in creating and developing innovative solutions. If you are passionate about new technologies and new ideas, NCS could be a place for you!

Roles & Responsibilities
As a Java Developer (Junior/ Senior) , you will be involved in the software development life cycle including application development, implementation, maintenance and post-implementation review.
The broad area of your role covers the followings:
• Liaising extensively with external or internal clients;
• Analysing clients' existing systems;
• Translating client requirements into highly specified project briefs;
• Identifying options for potential solutions and assessing them for both technical and business suitability;
• Drawing up specific proposals for modified or replacement systems;
• Hands-on individual and be able to work with local and off-shore teams to deliver projects on the technical aspects
The role requires you to be hands-on and you will be involved in providing user support requires investigating and troubleshooting issues, as well as providing timely improvements/ resolutions to address problems / incidents encountered.

The ideal profile should have / be
• Minimum 6 years of relevant IT experience and technically competent in two or more of the following languages, tools and technologies:
- Java
- PL/ SQL
- Weblogic Unix
- Angular
• Strong Analytical skills and well verse with problem resolution methodologies
• Strong customer-service orientation.
• Possess can-do attitude, initiative, creativity and able to work under stringent time
Skills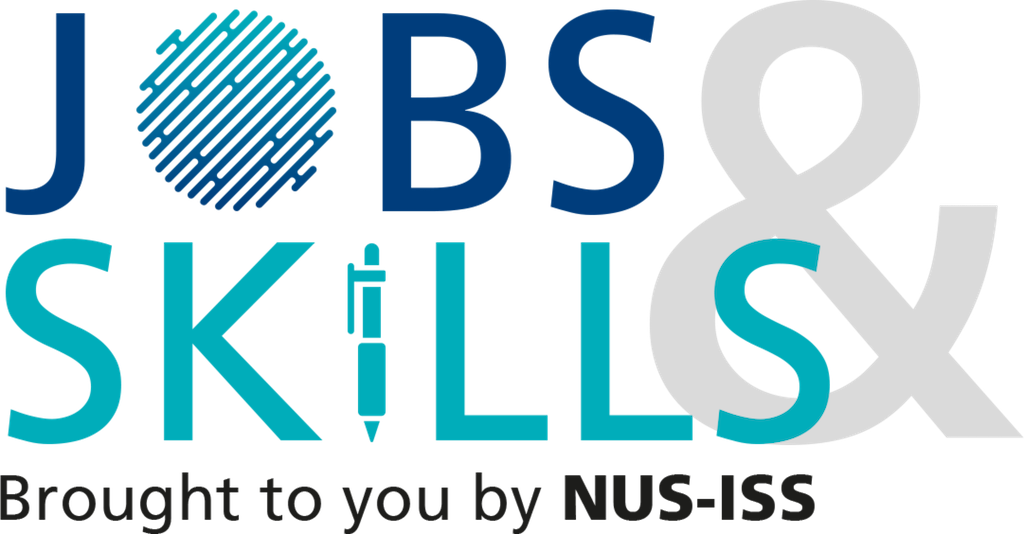 We have a great opportunity for a talented and self-motivated Project Manager to join our Project Management team at NCS. At NCS, we seek to nurture talents in creating and developing innovative solutions. If you are passionate about new technologies and new ideas, NCS could be a place for you!

Role & Responsibilities:
You will lead and deliver projects, work closely with various internal and external stakeholders to establish project plans, risk management plans, project milestones and deliverables. You will also be involved in defining project resources, performance reviews and post implementation evaluations as well as managing the integration of various components of the project including hardware, software installation, testing, business process review, redesign, application development, migration and data conversion, financial and costing etc.
You will need to build and maintain strong relationships with vendors to facilitate successful negotiation at work.

You are require to work cohesively with your team members to ensure that all tasks and deliverables are completed according to schedule. You will need to manage the team performance and constantly provide coaching and guidance to them.
The ideal profile should have / be:
• Degree in Engineering, Computer Science or related discipline
• Minimum 6 years of project management experience, preferably in Applications (Java/ .NET) projects
• Proven track record in assuming overall responsibilities and managing large scale projects
• Familiar with Software Development Life Cycle (SDLC)
• Mature people management skills, budget management and experience in building teams
• Strong customer-service orientation.

Skills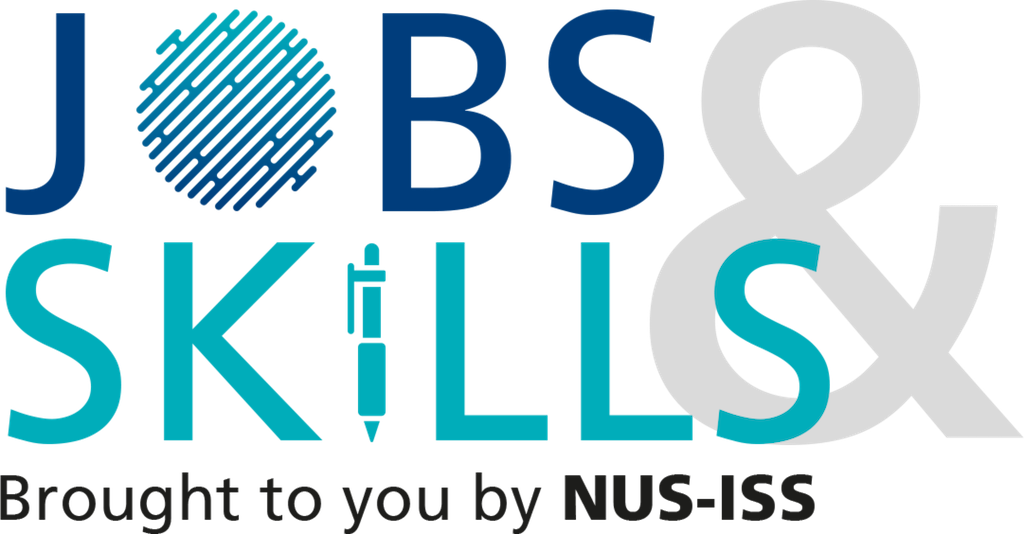 We have a great opportunity for a talented and self-motivated Software Engineer to join NCS Nucleus Program. At NCS, we seek to nurture talents in creating and developing innovative solutions. If you are passionate about new technologies and new ideas, NCS could be a place for you!
Our Nucleus talent development programme is designed to help you kick start your tech career by building your foundation and deepening your specialisation through undergoing a structured training programme - opportunities to gain valuable real-life working experience through exciting assignments. You will be developed to be an expert in digital technologies, system development and implementation through working in a dynamic team, in a fun and fast-paced environment.
If you have strong programming fundamentals, analytical skills, learning agility and positive working attitudes towards challenges, accelerate your Tech Career with us by embarking on an enriching and rewarding career path with NCS, Asia's leading ICT company.
The ideal profile should have / be:
Degree or Diploma in Computer Science/Computer Engineering/Information Technology related field, or equivalent practical experience.
No experience required.
Proficient in .NET or Java, or equivalent.
Experience in full stack, frontend/backend software development will be added advantage.
Skills

Product Support Engineer - Singapore

Cyber Security

is a big deal. It's in the news, growing rapidly, a critical tool for every company, and our specialty.

Imperva is a leading provider of data and application security solutions that protect business-critical information in the cloud and on-premise. Our customers include leading enterprises, government organizations, SMBs and service providers who rely on Imperva Incapsula to securely deliver their websites and applications at lightning Read more
speed.

Why Imperva? We have experienced the following growth and achievements

Grew revenue 22% to $322 million in 2017

Selling to over 5900 customers worldwide

500 partners in 100+ countries worldwide

Imperva's Web Application Firewall has been in the Leader's Quadrant of the Gartner Magic Quadrant for 4 straight years

Imperva Incapsula is a leader in the Forrester Wave for DDoS Services with the highest score in the "current offering" category

Responsibilities:

Handling level 2-3 support cases, working directly with Imperva customers, partners and Sales Engineers.

Escalating customer's technical product issues to the Imperva Engineering department and working with them to achieve a resolution.

Analyzing Support case trends and customer requirements while working with the Product Teams to help enhance the product.

Assessing the customer's technical environment and requirements while managing expectations and following through on solutions or consulting on deployments.

Mentor Level 1 Engineers; consult on their cases and assist with escalation issues.

Be proactive with all the latest technologies concerning Imperva's products and the underlying technologies and disseminate this knowledge to the other engineers.

Contribute to the Imperva knowledge base, writing guides, technical how-to articles, etc.

Required Skills:

Minimum 3 years of high-level Technical Support experience with an additional 2 years of experience working with Security or Network related products.

Excellent Customer Support skills coupled with a BSCS Degree or equivalent experience.

Solid experience working with Internet Security and Networking Technologies such as TCP/IP, HTTP, Load balancers, Proxies and Firewalls and experience with Relational Databases ( MsSQL, Oracle, MySQL, DB2).

Prior experience with Linux and other Unix operating systems.

Highly motivated with the ability to work independently and in a team environment.

Well-organized with the ability to multi-task and prioritize with minimal supervision.

Excellent problem solving skills with a strong sense of customer commitment.

Excellent communication (written and verbal) and interpersonal skills.

Ability to understand and communicate concepts quickly, succinctly and accurately.

Demonstrated aptitude for mastering new software applications.

Desired Skills:

Strong English communications skills - written and verbal

Knowledge of a scripting language such as Perl, Python, Shell

Experience in Software Development or QA of Network/Security/Database products

Check out all of our career opportunities at

www.imperva.com/Company/Careers

Our Company:

Imperva is an analyst-recognized, cybersecurity leader—championing the fight to secure data and applications wherever they reside. Once deployed, our solutions proactively identify, evaluate, and eliminate current and emerging threats, so you never have to choose between innovating for your customers and protecting what matters most. Imperva—Protect the pulse of your business. Learn more:

www.imperva.com

, our

blog

, on

Twitter

.

Legal Notice:

Imperva is an equal opportunity employer. All qualified applicants will receive consideration for employment without regard to race, color, religion, sex, national origin, ancestry, pregnancy, age, sexual orientation, gender identity, marital status, protected veteran status, medical condition or disability, or any other characteristic protected by law.

LI-HW1
Skills