Sign in or register for a JobTech account.
Jobs that require

software development

skill We are looking for Junior Developer for our client (in banking industry).

Job responsibilities:

Design, develop, analyse and conduct testing of software in required programming language
Work in a team to design, build and implement codes
Deliver projects according to schedule, scope and quality requirements
Prepare technical documents
Any other ad-hoc projects as assigned by supervisor

Requirements:

Good Degree in Computer Science, Computer Engineering or equivalent
Academic project experience in software development and keen to pursue a Read more
career as a Developer
Candidates with no prior experience can apply, training will be provided

*Please note that this will be a one year contract directly with the client.

We regret to inform only shortlisted applicants will be contacted.

EA Licence No. 99C4599
> EA Personnel Registration No. R1872248 (Serene Lim See Min)
Skills ResponsibilitiesPlay Key Developer and Software Architect roles. Sometimes may play Development Team Lead and Project Coordinator roles as wellWrite high quality and testable code following clean code and SOLID design principlesConduct code reviewsCreate design, technical and project documentationPlan and schedule own work for tasks and projects, also implement functionality without direct supervisionPerform profiling and troubleshooting of existing solutionsCoordinate application deploymentFollow and understand defined software development processParticipate in workshops Read more
and presentation of proposed solutions to clientsCommunicate with clients on a regular basis to clarify business requirementsAssist team members with providing with technical solutionsWork independently while in close collaboration with others in the team and across projectsRequirementsMinimum qualification of Singapore Polytechnic Diploma in Computer Science, Software Engineering or related majors5+ years of relevant development experienceExcellent knowledge of Java and JavaScriptStrong knowledge of Java CoreHighly experienced in HTML and CSS (responsive layout)Back-end development experience (system design) - ability to create end-to-end systemsExperienced in designing high quality solutions using TDD/BDDExperience building RESTful API services and client integrationsExperience in at least one of the modern JS frameworks and Rapid Application development platforms (AngularJS, React/Redux, Node.js, etc.)Excellent English communication skills & experience in client-facing communications (developers communicate with stakeholders directly)Self-management and strong prioritization skillsAble to work in agile environment without direct supervisionThinker with agile mindset, who can cope with changes without undue distressReadiness to ask the questions - go straight to the client, collect and analyze the needsAbility to create necessary documentation (incl. PRD, Test Cases, Design Docs, etc.) instead of waiting for a perfectly shaped taskExperience with NoSQL databases is nice to haveArvin Clark Sikat, Sombilla EA License No.: 02C3423 Personnel Registration No.: R1222536Please note that your response to this advertisement and communications with us pursuant to this advertisement will constitute informed consent to the collection, use and/or disclosure of personal data by ManpowerGroup Singapore for the purpose of carrying out its business, in compliance with the relevant provisions of the Personal Data Protection Act 2012. To learn more about ManpowerGroup's Global Privacy Policy, please visit https://www.experis.com.sg/privacy-policyShow moreShow less
Skills Are you a great coder or an awesome tech lead? Do you want a leadership role that fully utilizes your technical skills? Do you have the highest standards for code quality? If so, we are looking for you!This is a great role for technical experts looking to add management responsibility without giving up technical expertise. For many technical stars, taking on management responsibilities requires you to give up Read more
the deep technical focus that made you a star in the first place. This role is different: it is not project management, HR management, or agile scrum master. You will not waste your time on non-technical activities. We want your technical expertise!This job is all about coaching developers to write better code, make better technical decisions. You must know how to write the best code - simple, easy to read, and easy to understand - making you the best coach. If you are the top software developer on your team, this is the place to fast-track your career to the management level.You will work across dozens of products and cloud technologies, refining and applying your skills on a daily basis, and building on top of the full suite of AWS services. We engineer our products to the highest quality standards.Joining us is a great career move! Our management track is very different from the rest of the industry - we promote our best developers to management roles to use their technical expertise, not to do boring HR stuff. You'll have room to grow… your way!What You Will Be DoingDeep dive into work of your team, review the code submitted by your team, and resolve the root cause of problemsCoach your team members how to increase the quality of their code based on real examplesDrive a continuous improvement process - introduce new tools & automations based on real data analysisWhat You Won't Be DoingTask assignment & priorities for your team (we have it automated)Endless committee meetings about business analysis or prioritiesSoftware Engineering Manager Key ResponsibilitiesLead a fully remote development team composed of the top 1% of global talentUpgrade the quality of your team's code by showing them how to do it betterBasic RequirementsGreat at writing codeGreat at deep-diving into the code to find quality improvement opportunitiesContinuously increasing your team's work quality & performanceExperience with writing and maintaining unit-tests, functional tests, and CI/CD pipelinesStrong computer science fundamentals in system design, data structures, and algorithmsNice-to-have RequirementsHands-on cloud development experienceExperience in building and delivering enterprise-grade SaaS productsAbout CrossoverCrossover has been a pioneer of the remote work model since our inception in 2010 - helping thousands of people find great work opportunities. We focus on full-time, long-term work - not short-term "gigs" or freelancing side jobs. Most of our positions are within a large and growing portfolio of software companies. Since we focus on remote work, our openings can be filled globally and pay standardized compensation rates, regardless of where you choose to live.Join the thousands of professionals that have partnered with Crossover to explore new opportunities and find their dream job. Go to www.crossover.com/testimonials to read their stories. Better yet, write your own story!What to expect next:You will receive an email with a link to start your self-paced, online job application.Our hiring platform will guide you through a series of online "screening" assessments to check for basic job fit, job-related skills, and finally a few real-world job-specific assignments.You will be paired up with one of our recruiting specialists who can answer questions you might have about the process, role, or company, and help you get to the final interview step.Important! If you do not receive an email from us:First, emails may take up to 15 minutes to send, refresh and check again.Second, check your spam and junk folders for an email from Crossover.com, mark as "Not Spam" since you will receive other emails as well.Third, we will send to whatever email account you indicated on the Apply form - by default, that is the email address you use as your LinkedIn username and it might be different than the one you have already checked.If all else fails, just visit https://jobs.crossover.com directly, search for this job, and click "Apply". You will be prompted to reset your password if you already applied using LinkedIn EasyApply. Crossover Job Code: LJ-3879-SG-Singapor-SoftwareEngine.023Show moreShow less
Skills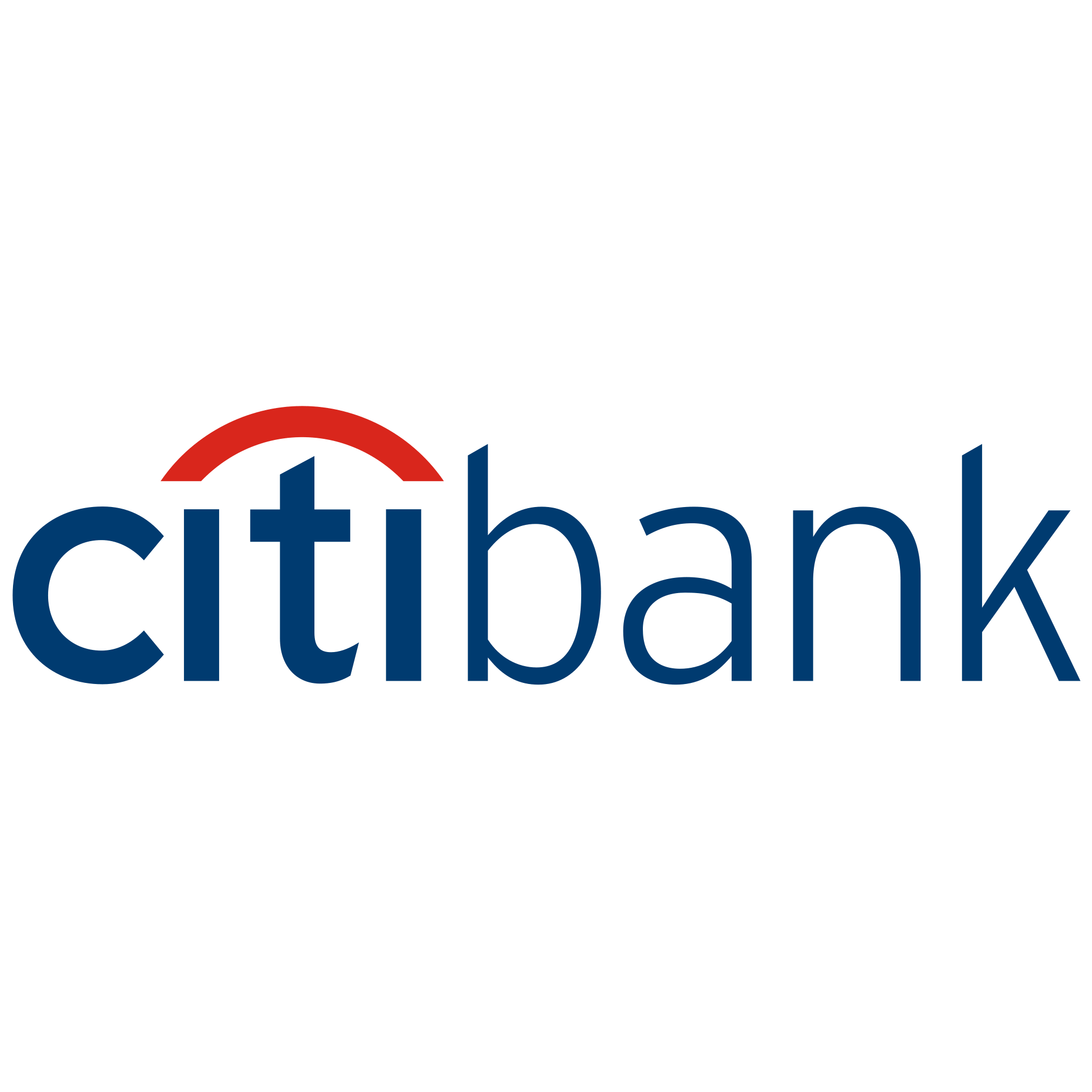 GCT APAC/EMEA Chief Operating Officer
>
>The Chief Operating Officer is a senior management-level position responsible for accomplishing results through the management of a professional team or department. The team drives the overall administrative activities of the business.
>This role will report to the GCT APAC/EMEA CIO and will be based in GCT APAC/EMEA's Singapore headquarters. The Chief Operating Officer is responsible for partnering closely with the GCT APAC/EMEA CIO and Read more
APAC/EMEA Consumer Bank leadership in establishing the technology strategy and road-map, executing against this strategy, establishing financial discipline and reporting, and building a lean high-performance organization.
>
> Respon sibilities:
>
>• Work closely with the GCT APAC/EMEA CIO to chart out the organization's evolution. Build out target-state operating model for GCT APAC/EMEA including key capabilities, relationships, and talent.
>• Oversee the design, enhancement, implementation, reporting, and oversight of budgets, financials, operations, human resources and compliance by way of systems, processes, workflows, procedures and the assessment of existing environments and anticipated changes.
>• Develop, refine and implement Operations strategy including aspects such as area selection, product design and delivery, portfolio quality management, client outreach and communications to ensure overall quality and efficiency of operating model.
>• Ensure strategic goals that guide future growth and development of the Bank are prioritized and translated into tactical business plans with mechanisms for key measurements in place to monitor progress.
>• Define and drive the talent strategy and manage internal talent pipeline while also building external networks to attract top-tier talent. Attract and develop talent to meet our client's needs and ensure forward compatible success.
>• Develop a deep understanding of business priorities across the globe and formulate a global optimization delivery structure.
>• Provide central oversight for key activities such as Planning and Analysis, Demand and Release and Capacity Management, and Third Party Management.
>• Drive Lean culture and discipline: reduce production/delivery costs, eliminate waste, improve quality, improve speed of delivery, stay competitive, and optimize financials.
>• Ensure Software Development Lifecycle (SDLC) Methodology and Practices and ensure Project Management principles are maintained, delivered and applied across the Consumer Technology organization in compliance with corporate policy and best-practice standards.
>• Build relationships with key stakeholders, peers on Executive Management, government, suppliers, etc. to ensure correct focus and direction for the bank at operations and technology level and serve on external committees where applicable.
>• Monitor strict adherence to governance and ensure risks are addressed, setting high standards of professionalism across all functions.
>• Conduct management responsibilities for a team or multiple teams, including management of people, budgeting and planning, performance evaluation, compensation, hiring, disciplinary actions, etc.
>• Appropriately assess risk when business decisions are made, demonstrating particular consideration for the firm's reputation and safeguarding Citigroup, its clients and assets, by driving compliance with applicable laws, rules and regulations, adhering to Policy, applying sound ethical judgment regarding personal behavior, conduct and business practices, and escalating, managing and reporting control issues with transparency, as well as effectively supervise the activity of others and create accountability with those who fail to maintain these standards. Qualifications:
>
>• 15+ years of proven experience in a similar role.
>• Experience in people management
>• Comprehensive knowledge of general IT infrastructure, Human Capital Management (HCM) and financial advice-related compliance
>• Experience in financial planning industry and designing efficient systems
>• Demonstrated leadership and management abilities with commitment to client and team member experience, goals of practice and productivity
>• Demonstrated strategic planning, delegation, financial reporting, budgeting and cash flow management skills
>• Consistently detail-oriented, goal-oriented and able to work in a team
>• Consistently demonstrate clear and concise written and verbal communication Education:
>
>• Bachelor's degree/University degree or equivalent experience
>• Master's degree preferred Organizational Scope and Accountability
>
>• Client Franchise: Strong interaction with Business and tech teams. Represent GCT APAC/EMEA on key Senior Management forums at Regional and Global levels, including O&T and Finance MORs, Performance meetings and Business/Product/cluster reviews in conjunction with the Finance Planning units.
>• Incumbent will provide vision, leadership and direction for Strategy initiatives within GCT APAC/EMEA; and drive organizational effectiveness, global optimizations, and superior products / services within an environment of continuous learning & growth.
>• Champion an inclusive and diverse global mindset in order to attract a deep and diverse talent pool within the organization that includes effective coaching and development.
>• Ultimate accountability for management of business value outcomes (cost and services) and delivery provided to the Global Consumer Bank. This includes driving excellence in delivery, risk mitigation, compliance, financial commitments, and talent management.
>• Evaluate opportunities and enable measurable improvements quickly and best utilize resources, while building an automation roadmap that matches strategy and direction.
>• Manage assets to effectively control a budget.
>• Establish and maintain a high performing, open culture based on integrity and strong partnership and financial responsibility.
>• Maintain strong relationships with senior business partners, control organizations, other technology functions, and external regulators and vendors.
>• Participation and accountability to the CIO Council, and other key forums as appropriate.
>• Define and drive the GCT APAC/EMEA playbook (standards, tools, templates, etc.)
>• Resource & Location: Define strategy and manage plan for talent/sourcing, location, and vendor mgt at the GCT APAC/EMEA level
>• Capacity management: Align GCT APAC/EMEA resources and capacity to global book of work; identify critical gaps; provide GCT APAC/EMEA -level strategy, visibility, and plan
>• Release management: Oversee generation and management global release calendar across GCT APAC/EMEA
>• Demand management: Ensure book of demand across GCT APAC/EMEA aligns to strategic priorities at GCB level (e.g., roll-up, pressure test, help balance across regions, etc.)
>• Third Party Management: Govern relationship with strategic suppliers and drive compliance with Third Party Management policies across 17 uniquely regulated markets.
>• Create forum to consistently monitor and proactively adjust strategic initiatives utilizing benchmarking, trend data, and external analysis. -------------------------------------------------
>Grade :All Job Level - All Job FunctionsAll Job Level - All Job Functions - SG ------------------------------------------------------
>Time Type : ------------------------------------------------------
>Citi is an equal opportunity and affirmative action employer.
> Minority/Female/Veteran/Individuals with Disabilities/Sexual Orientation/Gender Identity.
>Citigroup Inc. and its subsidiaries ("Citi") invite all qualified interested applicants to apply for career opportunities. If you are a person with a disability and need a reasonable accommodation to use our search tools and/or apply for a career opportunity CLICK HERE .
>To view the "EEO is the Law" poster CLICK HERE . To view the EEO is the Law Supplement CLICK HERE .
>To view the EEO Policy Statement CLICK HERE .
>To view the Pay Transparency Posting CLICK HERE .
Skills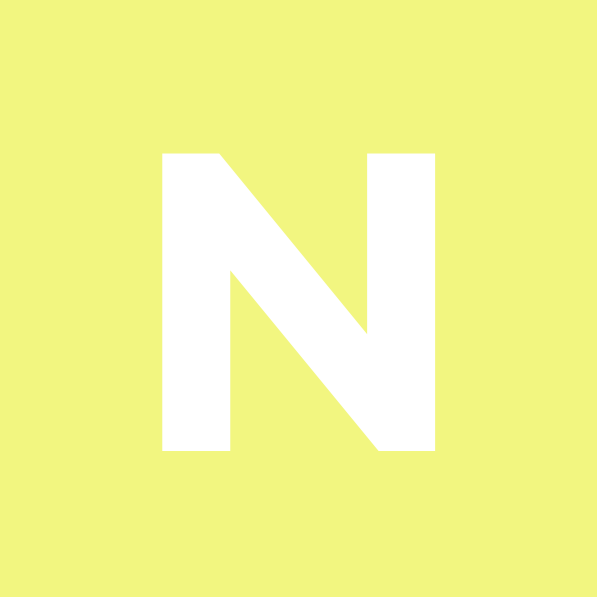 NCS is a leading information and communications technology (ICT) and communications engineering services provider across the Asia-Pacific region. We are headquartered in Singapore and a wholly owned subsidiary of the Singtel Group. We have in-depth domain knowledge and unique capabilities that create business value for customers. We offer a broad range of services, including consulting, systems development and integration, business process outsourcing, infrastructure management and solutions, and technology solutions. The Agile Read more
Scrum Master Consultant will be responsible for upholding the values of Scrum so as to ensure that quality software is delivered by the team according to specification and the correct procedures are followed in line with technical and business objectives and company strategy. He or she is also responsible for motivating and leading the people in the team to create a high trusting and high efficient working environment who embraces a strong learning culture. Key Roles & Responsibilities: Educate customers and project team on Agile Processes and values.Single point of contact to customer teams.Ensure the Scrum ceremonies are correctly carried out with the appropriate displayed values.Plan, lead and track progress of software development work.Map out overall execution plan and ensure that roles & responsibility, objectives, commitment, deliverables and schedule are clearly communicated to team members & customers.Understand and analyze requirements to assist in development of technical design specification and translating design into process/program specifications.Able to work with the customer product owner to prioritize project work and technical debt to ensure optimum use of technical resources.Managing customers' expectations.Ensuring quality in the development process and providing ongoing maintenance.Ensure team members receive relevant training to complete their tasks.Responsible for clear communication (both written and verbal) with technical and non-technical contacts (internal and external) and all seniority levels.Maintaining a good relationship with the customer. The Ideal Candidate Should Have/ BeAt least 6 years of experience with substantial project work in software design & development, of which at least 3 years are in agile projectsMinimally 3 years of Scrum-Master experience and have completed projects with strong need for User ExperiencePrior exposure to agile development methodologies such as SCRUM and XP Programming or Kanban.Prior experience in using user stories to document requirements will be a plusExperience in developing solutions using appropriate platforms and system technologies such as enterprise database design, web and application server and network technologiesEnjoy working in a team and apply adaptive, servant leadership according to the different working scenariosSelf-motivated with a positive "can-do" attitude, creative with excellent presentation, communication, negotiation and interpersonal skills including strong persuasive techniques.Ability to lead, develop and maintain respectful and trusting relationship;Show moreShow less
Skills In most organizations, the most important technical decisions aren't scrutinized and understood and this often results in complex, overengineered, hard to maintain products. If you are very technical and want to join a team where important decisions are made, documented, and understood as part of the product design process (rather than the coding/engineering process), then this job is for you.What You Will Be DoingA large part of our Read more
company's growth stems from acquiring a new software business every week! Part of our team's mission is to drastically simplify the technology that each of these acquisitions is built with. What you will regularly do is:Dive deep into a product you have never seen before, learning how it works, and synthesizing what you've learned.Deciding how you would rearchitect the product using today's cloud-first patterns.Defining new releases that make use of deep insights and the latest tech to provide meteoric improvements.As a part of our Technical Product Management group, the core part of your work will be:Producing structured technical product specs, typically focused on a different product each week.Completing short research and design projects that inform important technical decisions.Approving technology developed by our engineering team.What You Won't Be DoingWorking exclusively on a single product or feature.Directly managing people.Spending your day providing day-to-day directions to an engineering team.Software Development Manager Key ResponsibilitiesMake clear, simple, and technically sound design decisionsSimplify designs that others have made complicatedApply a high-quality bar to the decisions you make on fundamental data structures, algorithms, and third-party technology choicesSynthesize your decisions and designs into clear and structured written specsBasic RequirementsA university degree including the study of computer science fundamentals.At least 2 years writing production code in either Java or C# for a commercial software company.At least 4 years of experience making core architecture and design decisions; such as data domain modeling, application of design patterns, and design using third-party components.The ability to simplify complex ideas and communicate them with clear, logical thinking.Nice-to-have RequirementsExperience crafting simple but meaningful messages for sales and marketing teams.Experience designing for Amazon Web Services, Azure, or Google Cloud Platform.Experience redesigning existing products on top of serverless cloud services.About CrossoverCrossover has been a pioneer of the remote work model since our inception in 2010 - helping thousands of people find great work opportunities. We focus on full-time, long-term work - not short-term "gigs" or freelancing side jobs. Most of our positions are within a large and growing portfolio of software companies. Since we focus on remote work, our openings can be filled globally and pay standardized compensation rates, regardless of where you choose to live.Join the thousands of professionals that have partnered with Crossover to explore new opportunities and find their dream job. Go to www.crossover.com/testimonials to read their stories. Better yet, write your own story!What to expect next:You will receive an email with a link to start your self-paced, online job application.Our hiring platform will guide you through a series of online "screening" assessments to check for basic job fit, job-related skills, and finally a few real-world job-specific assignments.You will be paired up with one of our recruiting specialists who can answer questions you might have about the process, role, or company, and help you get to the final interview step.Important! If you do not receive an email from us:First, emails may take up to 15 minutes to send, refresh and check again.Second, check your spam and junk folders for an email from Crossover.com, mark as "Not Spam" since you will receive other emails as well.Third, we will send to whatever email account you indicated on the Apply form - by default, that is the email address you use as your LinkedIn username and it might be different than the one you have already checked.If all else fails, just visit https://jobs.crossover.com directly, search for this job, and click "Apply". You will be prompted to reset your password if you already applied using LinkedIn EasyApply. Crossover Job Code: LJ-3293-SG-Singapor-SoftwareDevelo.019Show moreShow less
Skills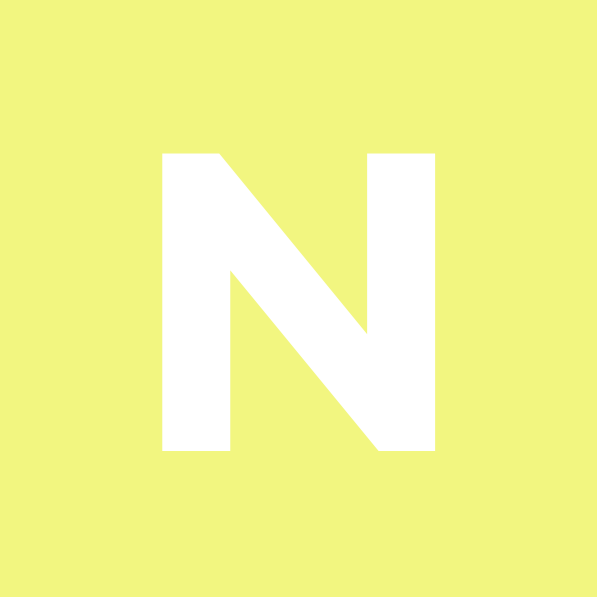 NCS is a leading information and communications technology (ICT) and communications engineering services provider across the Asia-Pacific region. We are headquartered in Singapore and a wholly owned subsidiary of the Singtel Group. We have in-depth domain knowledge and unique capabilities that create business value for customers. We offer a broad range of services, including consulting, systems development and integration, business process outsourcing, infrastructure management and solutions, and technology solutions. The Agile Read more
Scrum Master Consultant will be responsible for upholding the values of Scrum so as to ensure that quality software is delivered by the team according to specification and the correct procedures are followed in line with technical and business objectives and company strategy. He or she is also responsible for motivating and leading the people in the team to create a high trusting and high efficient working environment who embraces a strong learning culture. Key Roles & Responsibilities: Educate customers and project team on Agile Processes and values.Single point of contact to customer teams.Ensure the Scrum ceremonies are correctly carried out with the appropriate displayed values.Plan, lead and track progress of software development work.Map out overall execution plan and ensure that roles & responsibility, objectives, commitment, deliverables and schedule are clearly communicated to team members & customers.Understand and analyze requirements to assist in development of technical design specification and translating design into process/program specifications.Able to work with the customer product owner to prioritize project work and technical debt to ensure optimum use of technical resources.Managing customers' expectations.Ensuring quality in the development process and providing ongoing maintenance.Ensure team members receive relevant training to complete their tasks.Responsible for clear communication (both written and verbal) with technical and non-technical contacts (internal and external) and all seniority levels.Maintaining a good relationship with the customer. The Ideal Candidate Should Have/ BeAt least 6 years of experience with substantial project work in software design & development, of which at least 3 years are in agile projectsMinimally 3 years of Scrum-Master experience and have completed projects with strong need for User ExperiencePrior exposure to agile development methodologies such as SCRUM and XP Programming or Kanban.Prior experience in using user stories to document requirements will be a plusExperience in developing solutions using appropriate platforms and system technologies such as enterprise database design, web and application server and network technologiesEnjoy working in a team and apply adaptive, servant leadership according to the different working scenariosSelf-motivated with a positive "can-do" attitude, creative with excellent presentation, communication, negotiation and interpersonal skills including strong persuasive techniques.Ability to lead, develop and maintain respectful and trusting relationship;Show moreShow less
Skills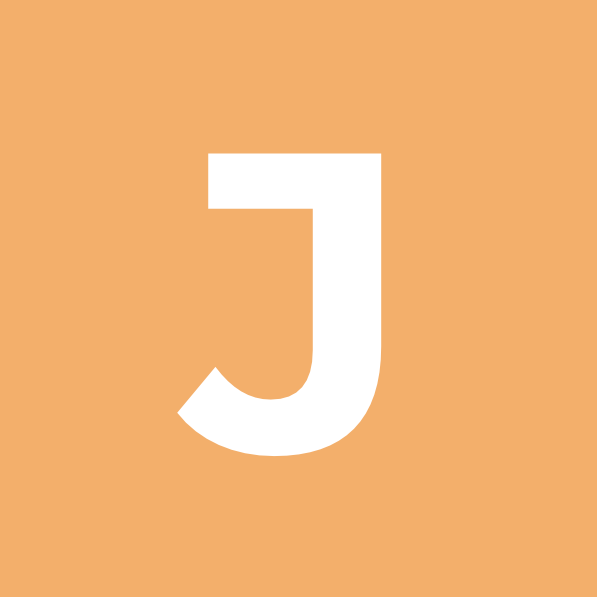 Wealth Management Tech, Software Engineer, Associate
>
>As a member of our Software Engineering Group, we look first and foremost for people who are passionate around solving business problems through innovation and engineering practices. You'll be required to apply your depth of knowledge and expertise to all aspects of the software development lifecycle, as well as partner continuously with your many stakeholders on a daily basis to stay focused on Read more
common goals. We embrace a culture of experimentation and constantly strive for improvement and learning. You'll work in a collaborative, trusting, thought-provoking environment-one that encourages diversity of thought and creative solutions that are in the best interests of our customers globally.
>
>Responsibilities:
>• Work closely with business analysts, project managers, and business users as part of a global team to interpret the requirements and evaluate alternative solutions.
>• Create technical design recommendations for developing and integrating programs per written specifications.
>• Perform unit testing and system integration testing of the newly developed functionality.
>• Examine applications to ensure adherence to Application Engineering guidelines, processes, and procedures.
>• Implement and test modifications to existing application modules in accordance with application support and industry standard.
>• Evaluate production issues and suggested enhancements escalated by Service Delivery Team to diagnose and address underlying system problems and inefficiencies.
>• Determine operational objectives by studying business functions, gathering information, and evaluating output requirements and formats.
>• Use Informatica ETL Tools / PowerCenter 9.1, databases to develop and tune Informatica and database code.
>• Work with SQL and SQL Tuning, and UNIX/Linux.
>• Write shell scripts.
>• Work with Tableau, Sybase IQ and columnar database, as well as Data Warehouse concepts and designs.
>• Apply formal Change Management methodologies This role requires a wide variety of strengths and capabilities, including:
>• BS/BA degree or equivalent experience
>• Advanced knowledge of application, data, and infrastructure architecture disciplines
>• Understanding of architecture and design across all systems
>• Working proficiency in developmental toolsets
>• Experience with the below
>• RDBMS, including Oracle, Teradata, Sybase and SQL
>• Data visualization with tools like Tableau, QlikSense
>• Release Management experience in the development, testing and production environment.
>• Source code version control systems such as Git, SVN (Subversion).
>• Defect management systems.
>• File transfer software such as Connect: Direct, NDM, SCP, SFTP and FT
>• XML, XSD, Fixed Length and CSV Comma Separated Value Files.
>• ETL Tool Informatica. Must have experience with SQL and SQL Tuning.
>• UNIX/Linux experience.
>• Knowledge of Wealth management business
>• Knowledge of client onboarding will be a big plus
Skills In most organizations, the most important technical decisions aren't scrutinized and understood and this often results in complex, overengineered, hard to maintain products. If you are very technical and want to join a team where important decisions are made, documented, and understood as part of the product design process (rather than the coding/engineering process), then this job is for you.What You Will Be DoingA large part of our Read more
company's growth stems from acquiring a new software business every week! Part of our team's mission is to drastically simplify the technology that each of these acquisitions is built with. What you will regularly do is:Dive deep into a product you have never seen before, learning how it works, and synthesizing what you've learned.Deciding how you would rearchitect the product using today's cloud-first patterns.Defining new releases that make use of deep insights and the latest tech to provide meteoric improvements.As a part of our Technical Product Management group, the core part of your work will be:Producing structured technical product specs, typically focused on a different product each week.Completing short research and design projects that inform important technical decisions.Approving technology developed by our engineering team.What You Won't Be DoingWorking exclusively on a single product or feature.Directly managing people.Spending your day providing day-to-day directions to an engineering team.Software Development Manager Key ResponsibilitiesMake clear, simple, and technically sound design decisionsSimplify designs that others have made complicatedApply a high-quality bar to the decisions you make on fundamental data structures, algorithms, and third-party technology choicesSynthesize your decisions and designs into clear and structured written specsBasic RequirementsA university degree including the study of computer science fundamentals.At least 2 years writing production code in either Java or C# for a commercial software company.At least 4 years of experience making core architecture and design decisions; such as data domain modeling, application of design patterns, and design using third-party components.The ability to simplify complex ideas and communicate them with clear, logical thinking.Nice-to-have RequirementsExperience crafting simple but meaningful messages for sales and marketing teams.Experience designing for Amazon Web Services, Azure, or Google Cloud Platform.Experience redesigning existing products on top of serverless cloud services.About CrossoverCrossover has been a pioneer of the remote work model since our inception in 2010 - helping thousands of people find great work opportunities. We focus on full-time, long-term work - not short-term "gigs" or freelancing side jobs. Most of our positions are within a large and growing portfolio of software companies. Since we focus on remote work, our openings can be filled globally and pay standardized compensation rates, regardless of where you choose to live.Join the thousands of professionals that have partnered with Crossover to explore new opportunities and find their dream job. Go to www.crossover.com/testimonials to read their stories. Better yet, write your own story!What to expect next:You will receive an email with a link to start your self-paced, online job application.Our hiring platform will guide you through a series of online "screening" assessments to check for basic job fit, job-related skills, and finally a few real-world job-specific assignments.You will be paired up with one of our recruiting specialists who can answer questions you might have about the process, role, or company, and help you get to the final interview step.Important! If you do not receive an email from us:First, emails may take up to 15 minutes to send, refresh and check again.Second, check your spam and junk folders for an email from Crossover.com, mark as "Not Spam" since you will receive other emails as well.Third, we will send to whatever email account you indicated on the Apply form - by default, that is the email address you use as your LinkedIn username and it might be different than the one you have already checked.If all else fails, just visit https://jobs.crossover.com directly, search for this job, and click "Apply". You will be prompted to reset your password if you already applied using LinkedIn EasyApply. Crossover Job Code: LJ-3293-SG-Singapor-SoftwareDevelo.019Show moreShow less
Skills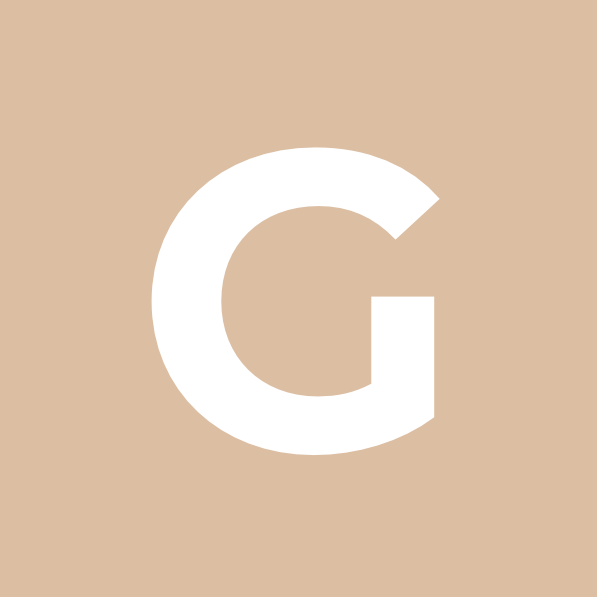 Key Responsibilities: Software development for image processing, pattern recognition and automation systems. Develop simulation methodologies for verification and validation for the new algorithm. Integration and testing on hardware prototype. Support, maintain and document software functionality. Interface with Hardware/Firmware/System Integration team. Assist in defining new products and test systems. Requirements: Degree/Master in Computer Science / Electrical/Electronic Engineering. Proficient in Programming in Microsoft Visual Studio C, C++; C#, OpenCV, experienced Read more
in LabView. Software modeling, simulation and Front-End graphical user interface design. Experience with data analysis using tools such as MATLAB. Experience in image processing, pattern recognition and automation system development will be an added advantage. Experience in Artificial Intelligence algorithm development will be an added advantage. • A team player with good communication skills. Able to work independently, flexible and creative. Locally available Singapore based candidate can apply Perm role Interested candidate can send word format profile at vimali.shah@gsp-asia.com Regards Vimali Shah Global Search Partners EA Personnel Reg No. R1878864 Licence No.14C7000 Show moreShow less
Skills