Sign in or register for a JobTech account.
Jobs that require

software development

skill

Collaborate with various technology teams in the maintenance of effective internal controls;
Liaise with the Group Audit, Group Legal and Compliance and ORM teams on a regular basis;
Support team lead to manage internal/external audit engagements;
Raise issues/concerns, and provide constructive advice to the management so that significant IT risk and control issues are escalated and resolved properly;
Execute risk assessments and perform controls testing to ensure their effectiveness;
Track process improvements and issues corrective actions to ensure timely closure;
Work closely with stakeholders and security teams to mitigate/resolve reported security vulnerabilities
Provide support and review on the privilege ID usage and conduct review to ensure adherence to access controls standards, including investigate on reported exceptions
Perform data analysis or procedure reviews to ensure compliance to the bank security standards;
Work with internal stakeholders and vendor to review and streamline the work processes of the bank and vendors
Requirements
Minimum a degree in Information Technology, Engineering or related discipline
At least 4 years of working experience in Risk Management within IT.
Experience in IT audit, Cloud Security will be an advantage
Good understanding of Secure Software Development Life Cycle, Threat and Vulnerabilities Assessment, Agile Methodology and IT General Controls
Good understanding of technology and operational risks, regulatory requirements
Strong communication, interpersonal and written skills
Able to work independently with minimal supervision and with a positive attitude
Willing to learn and take new challenges with an open-mind.
Skills

Job Responsibilities:
Prepare and maintain code for full-stack Java systems
Enhance existing systems by analysing business objectives, preparing an action plan and identifying areas for modification and improvement
Manage defect tracking system and resolve all issues and prepare update for systems
Create technical specifications and test plans
Monitor everyday activities of system and provide required support
Requirements:
Degree in Computer Science, Engineering, or equivalent with programming experience
4 to 5 years of design and/or development experience with Core Java, Hibernate, Spring, Java Web-service/Restful API and Spring boot in a n-tier architecture
Strong background in object oriented development techniques
Database design and development using Microsoft SQL Server, MariaDB and PostgreSQL
UI/UX design and development using JavaScript, Node.js and React
Experience with concurrent development source control (Git) and continuous integration (Jenkins or Bamboo)
Understanding of Software Development Life Cycle and Agile methodologies.
Passion for technology and knowledge
Skills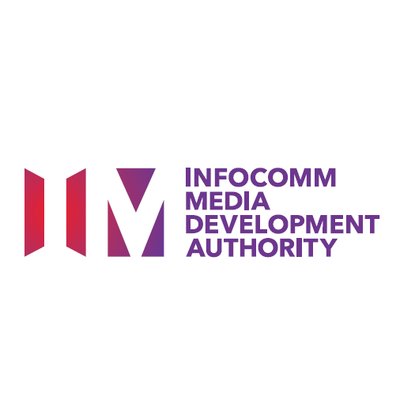 Description
The ideal candidate will have significant hands-on technical experience in Agile software engineering principles and a background in full stack software development, system architecture with APIs and microservices, containerisation and cloud-based technologies, and DevOps toolchains. Experience in managing development teams responsible for designing, developing and testing software assets in an Agile development environment is also preferred.
Responsibilities
Be a change agent in fostering a software engineering culture based on a strong foundation of software engineering principles and best practices
Drive organisation-wide practice of continuous integration and continuous delivery of high quality software assets
Create a continuous learning environment to ensure that engineers in the organisation are trained in the software engineering processes and the technology stack defined in the organisation playbook
Be part of the technical leadership team in technical visioning and technology stack selection to meet the strategic objectives of the organisation
Requirements
Bachelor's Degree in Computer Science, Electrical Engineering, Information Technology
Minimum 12 years of application development and technical project management experience, with minimum 3 years of team management experience of teams of 10 or more
Minimum 5 years of experience as a team lead in Agile software design, development, and testing processes
System architecture design experience using microservices and REST-based APIs, Java technologies, containerisation technologies such as Docker and Kubernetes, cloud-based platforms such as Pivotal Cloud Platform, and public cloud services from AWS, Azure and Google
Hands-on experience in API management platforms, API design standards, API patterns, API governance, API security standards and implementation
Working experience with project management tools such as Jira, Confluence or similar
Thorough knowledge of build and deployment toolchain such as Bamboo, Ansible, Nexus, Github, and automated code quality inspection tools such as SonarQube and Fortify
Certified Scrum Master or equivalent Agile project management experience
Broad knowledge of digital infocomm technologies, trends and methods such as data engineering, cloud-native system architectures, artificial intelligence, and Internet-of-Things
Excellent communication skills
Position will commensurate with experience.
Only short-listed candidates will be notified.
Skills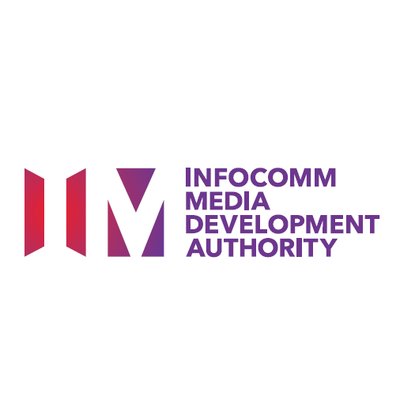 Cloud Native App Developer/Architect
The candidate will work with the project teams to develop web-based software application. The software systems would be built with end-user perspective and requirements in mind for eventual delivery.
The candidate will also be playing a key role in architecting solutions based on cloud native practice, leading, designing and implementing innovative software solutions.
Responsibilities:
Develop, implement web-based software applications in various industry domain which can include logistics automation, intelligent building applications and others.
Develop software components with Microservices-based Architecture.
Work with industry end-users to understand the domain, work flow processes, requirements, use cases, IT infrastructure, data and information, etc., for the development of the software systems
Subject matter expert in Cloud Native, Agile, DevOps and CI/CD to all levels of management and project teams.
Assist in development and delivery of training in Cloud Native Application Development.
Coach and mentor project developers and architects.
Participate in guiding / defining the cloud native development processes, standards, and policies.
Work with research institutes and technology providers to bridge their technology software, assess the maturity and feasibility of technical solutions, design common interface to integrate different functional applications, conduct rigorous robustness and verification tests.
Document requirements, codes and prepare reports in the software development lifecycle.
Requirements:
Background in Computer Science, Computer Engineering or equivalent
At least 5-7 years of working experience in full-stack software development.
Strong knowledge of Cloud Native principles and techniques such as Microservices-based architecture, and RESTful API development and container-based software deployment.
Well versed in software system engineering principles and technologies (e.g. Agile)
Hands-on experience with any of the following IaaS platforms: AWS, OpenStack, Microsoft Azure, Google Cloud Platform or Alicloud
Hands on experience with Cloud Native PaaS platforms (e.g. OpenShift, CloudFoundry, etc.) and container solutions (Docker, Kubernetes, etc.).
Strong technical hands-on experience in software system development using backend framework, such as Express, Django, RAILS. SOA based applications in Java/Microservices apps with frameworks and libraries such as Spring, Hibernate, J2EE, JDBC, JMS, JMX
Experience in implementing continuous integration and continuous deployment (CI/CD) pipelines
Experience in architecting with DevOps tooling and processes
Familiar with different programming languages (e.g. Java, C/C++, .Net, Python, Ruby, JavaScript), proficient in at least one of them.
Proficient in Front-end programming language such as JavaScript/CSS3/HTML5.Proficient in database management (e.g., MySQL, NoSQL)
Familiar with mobile development in iOS or Android will be a plus.
Software Engineering background
Possess critical thinking skills, combined with the ability to present clearly both verbally and in written form
A team player with strong communication skill
Position will commensurate with experience.
Only short-listed candidates will be notified.
Skills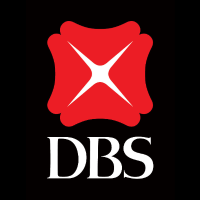 !*!Business
Function
Group Technology and
Operations (T&O) enables and empowers the bank with an efficient, nimble
and resilient infrastructure through a strategic focus on productivity, quality
& control, technology, people capability and innovation. In Group T&O,
we manage the majority of the Bank's operational processes and inspire to
delight our business partners through our multiple banking delivery channels.Responsibilities

Hands-on developer who writes high quality,
secure code that is modular, functional and testable
Lead the design, implementation, and delivery Read more
for
engineering efforts across a program
Create or introduce, test, and deploy new
technology to optimize the service
Design and build technical road-maps and guide
the development staff on adoption
Contribute to all parts of the software's
development including design, development, documentation, and testing
Have strong ownership of your team's software and
are deep in the maintenance characteristics, runtime properties and
dependencies including hardware, operating system, and build.
Communicate, collaborate and work effectively in
a global environment.

Requirements

Degree in Computer Science or related field
Strong foundation in algorithms, data structures
and core computer science concepts
Evidence of working with object-oriented
development and design patterns
Proficiency in multiple modern programming
languages such as Java, Angular, etc.
Key Technology Focus Areas \: Java, Spring Boot, JPA,
REST API, Pivotal Cloud Foundry, Jenkins, Angular, Kafka, MQ, Swagger, Git
Strong written and verbal English communications
skills
Strong analytical and excellent problem-solving
skills
Experience working in an Agile environment
Experience with XP, TDD and BDD in the software
development processes
Proficiency with cloud technologies (IaaS, PaaS,
serverless technology, NoSQL databases), micro-service design, CI/CD,
DevOps
Experience designing scalable fault tolerant
platforms that are resilient to infrastructure failures
Experience with the strangulation pattern and
anti-corruption layers to migrate monolithic systems into independent
services
Apply Now

We offer a competitive salary and benefits package and the
professional advantages of a dynamic environment that supports your development
and recognises your achievements.
Skills Here at Ultimate Software, we truly put our people first. We strongly believe in teamwork, and we encourage and trust our people to reach higher, learn more, and live up to their potential. Ultimate is ranked #1 on Fortune's Best Places to Work in Technology for 2019 and #2 on the 100 Best Companies to Work For list in 2020. Ultimate is also ranked #2 on Fortune's 75 Read more
Best Workplaces for Women and #5 on its Best Workplaces for Diversity list. Learn more about US here: www.ultimatesoftware.com/careers

Ultimate Software is seeking talented web application testers and reverse engineers to join our internal counter security team chartered to identify and exploit application security vulnerabilities within the Ultimate Software product lines. The goal of this team is to validate that the code of our UltiPro family of enterprise software applications is secure.

This is a rare opportunity for the right Ethical Hacker/Application Security Engineer to join Ultimate Software's award winning team. You will be working alongside some of the best in the business. If you are qualified and want to join our top-rated team, apply online today.

Primary/Essential Duties and Key Responsibilities:

Identify and exploit security vulnerabilities in our web-based and client-server enterprise software applications

Complete vulnerability assessment and penetration testing

Document requirements to perform security tests

Investigate customer requests related to product security

Analyze reports coming out DAST tools and apply to the enterprise

Desire to work in a blue/red/purple team coordinated activity

Work with other internal security and programming teams to ensure company-wide compliance

Brief senior leadership, stakeholders, and application owners on vulnerabilities

Task, negotiate, and provide feedback on vendor/consultant activities

Required Qualifications:

3 - 6+ years of demonstrable experience assessing and exploiting Web Applications

Experience with web application vulnerability assessments specific to .NET and Microsoft SQL Server architectures

Demonstrated experience identifying and exploiting common web-application vulnerabilities, such as: SQL Injection, DOM Manipulation, Authorization System Bypass, Design Logic issues, bounds checking, role& access validation and filter evasion.

Experience with manual testing with a focus on systems coverage

Evidence of broad knowledge of data manipulation techniques and encoding/encapsulation formats

Experience hand-crafting/dissecting HTTP conversations

Ability to create and share exploits

Experience with specific software penetration tools

Understanding of the applicability of software vulnerabilities, such as the OWASP Top 10 threats and Common Weakness Enumeration (CWE)

Preferred Qualifications:

Experience collaborating with teams towards a Secure Software Development Lifecycle by applying techniques such as Threat Modeling, Code Reviews and others.

Market relevant certifications such as CREST/OSCP/OSCE/OSWP a plus

Demonstrated rapid tool development& automation experience

Regular Expressions (RegEx)

Knowledge of SQL Server, SQL Client Tools, and T-SQL Stored Procedures

Understanding of Web Application Firewalls

Ability to communicate and document findings to team, developers, and senior management as necessary

Experience in web programming (Java, ASP, ASP.NET, HTML, JavaScript)

Strong *nix background

Code Audit Exposure; C# and .NET

Basic IIS and Windows 20XX Server administration

Physical Requirements:

Potential travel for training and global locations.

Standing or sitting to complete assessments in a timely manner.

Travel Requirements:

10% or less

This job description has been written to provide an accurate reflection of the current job and to include the general nature of work performed. It is not designed to contain a comprehensive detailed inventory of all duties, responsibilities, and qualifications required of the employees assigned to the job. Management reserves the right to revise the job or require that other or different tasks be performed when circumstances change. If you are an applicant and need a reasonable accommodation when applying for job opportunities within the Company or request a reasonable accommodation to utilize the Company's online employment application, please contactaccessibility@ultimatesoftware.com
Skills 5 Days Work
>9am-6pm
>Up to $6500 Depending on experiences
>Medical leaves/Annual Leaves
>Medical reimbursements
>Good career advancement

Our Client, in the IT Industry has openings for Software Engineer

Responsibilities:

Responsible for designing, developing, modifying, and evaluating solution implementation for customer use.
Analyses existing implementation, designs and develops new programs and web applications using J2EE and
third party tools
Formulates logic for new applications
Performs coding and tests/debugs applications
Develops conversion and system implementation plans.
Prepares and obtains approval of system and programming documentation.
Recommends changes Read more
in development, maintenance, and system standards.
Trains user personnel in conversion and implementation of system.

Requirements

Diploma / Degree in Computer Engineering, Computer Science, Information Systems or any equivalent studies
At least 1-2 years of web development experience in developing web applications using J2EE, Struts, Servlets, JSP, JSF
Has at least gone through 1 Software Development Life Cycle (SDLC)
Hands on experience in designing and developing applications using Java EE platforms
Experience in software implementation, requirements gathering, systems analysis and functional design


Qualified or interested candidates, kindly apply to us in
>the FOLLOWING FORMAT to facilitate the short-listing process;

To: [Click Here to Email Your Resume]

Attachment of CV's in MSWORD FORMAT
>Resumes please INCLUDE:

Personal Particulars with Recent Photograph
Education background
Work experiences in point forms
All Reasons for leaving
Current and Expected salary
Date of availability / Notice Period

**We regret that only shortlisted candidates would be notified.
>Your Profile will be kept in our database for more career opportunities.
>We wish you all the best in your job search.

Ronnie Tiew
>Reg No: R1981870
>EA No: 19C9570
Skills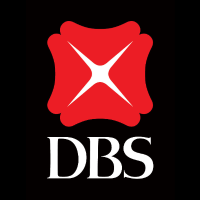 !*!Business FunctionGroup Technology and Operations (T&O) enables and empowers the bank with an efficient, nimble and resilient infrastructure through a strategic focus on productivity, quality & control, technology, people capability and innovation. In Group T&O, we manage the majority of the Bank's operational processes and inspire to delight our business partners through our multiple banking delivery channels. We are looking for applicants who want to pursue a career in Read more
Production Support. This job role is supported by the structured development programme for mid-career professionals under the TechSkills Accelerator (TeSA) initiative, led by Infocomm Media Development Authority (IMDA) in partnership with SkillsFuture Singapore (SSG) and Workforce Singapore (WSG).For more information on the programme, please visit www.imtalent.sg/TeSAMidCareer. The programme aims to provide Singaporeans aged 40 and above with a tech-related job while being reskilled or upskilled. Mid-career professionals will have the assurance of being employed in a paid job while attending structured on-the-job training for in-demand tech skills. They will also gain experience in a tech role to tap into the good careers that the infocomm sector offers. ResponsibilitiesProvide root cause analysis (RCA) techniques to determine cause and resolve complex system issues.Perform post-resolution follow-ups to ensure problems have been adequately resolvedCommunicate application problems and issues to key stakeholdersWork with onsite and offshore teams across multiple technologies/applicationsWork on continuous improvement of the system eq. job automation, performance tuningProactive management of production services by measuring and monitoring availability, latency, throughput, user journeys and overall system healthPerform shift work to provide 24/7 on-site or on-call supportRequirementsQualification in STEM (Science, Technology, Engineering and Mathematics) or related disciplineAbility to function independently within a multi-task environment while mastering a variety of tasks and functionsInquisitive and strong interest to troubleshoot and solve problemExcellent team playerGood communication and interpersonal skillsKnowledge in software development will be desirableAbility to perform shift workOpen to Singaporeans for this programmeMid career professionals aged 40 and above
Skills Plato is Singapore's most popular web-based software - we help thousands of healthcare providers keep their clinics and practices running smoothly. As a Full-Stack developer at Plato, you'll be building features to help automate admin work for doctors and other healthcare workers.
As a high-availability SaaS software for enterprise, the Plato team is looking for software developers with a proven track record building out solid and reliable features. You'll Read more
be working directly with an experienced CTO and proven team.
Ideally we're looking for someone who's independent, motivated, and thoughtful about how they build out features. Plato will invest in helping you build your skill set and will work with you to ensure you're building out challenging and exciting projects work within the company.
Key Skills: We'd like you to have deep expertise in the following technologies.
Laravel
Javascript (React and AngularJS)

Past Experience:
3-4 years experience working as a software developer
Strong portfolio of projects
Track record working independently
Skills Account Executive

Who are we?

Equinix is one of the fastest growing data center companies, growing connectivity between clients worldwide. With 200 data centers in over 24 countries spanning across 5 continents, we are home to the Cloud, supporting over 1000 Cloud and IT services companies that are directly engaged in technological innovation and development. We are passionate about further evolving the specific areas of software development, software and network Read more
architecture, network operations and complex cloud and application solutions.

A career at Equinix means constant opportunities to learn new skills and grow in new directions. We look for people who are customer service driven and who pride themselves on their technical skills alongside their analytical skills and innovative approach.

We are at a most exciting time at Equinix! We have emerged from industry-leading data centers and colocation services, to network connectivity and the interconnected cloud providing a range of services for enterprises across a range of industries. As such, we are looking for a high energy, resourceful

Account Executive

who can help us build strategic relationships through selling our services to service providers, who can understand and communicate our value proposition to end customers and partners.

The Role

As the

Account Executive

, your goal is to accelerate Equinix's growth in market share and revenue of IBX business in Singapore and the rest of the international offices. You will have the experience and understanding of how to penetrate and grow client accounts in the region by acquiring new customers that best fit Equinix's profile and gain new business, develop long term relationships especially through partnership engagements. Account planning, strategic selling skills, and strong technical acumen are required for success in this position.

The person in this role will execute a sales strategy within an assigned region, drive revenue growth, and develop new customers into one or more of the Equinix targeted Ecosystems verticals such as Telco and System integrators Telco's, Network, System Integrator and Cloud Service Providers.They will work in partnership with the Sales team in the region and will carry a quota.

The right candidate will possess a combination of strong partner management experience, an understanding of business development, pipeline management, and sales team education and motivation around partner services.

Responsibilities

Managing assigned accounts - Identify and bring in new prospects/customers new logos to the business

Support and promote corporate strategy and initiatives

Develop and execute area business plans

Thoroughly qualify leads & sales opportunities

Leverage business from new & established relationships

Identify customer's business needs, challenges and technical requirements and match to Equinix solutions

Strategize, negotiate & close business

Exceed an annual sales quota Exceed Quarterly/Annual assigned sales quota through strategic selling

Work with regional management to define a go-to-market strategy

Drive a coordinated sales approach with the complete Equinix Sales team including extend account teams, inside sales reps, Sales Engineers, Marketing and the Operation Services team.

Work on cross-sector/inter-regional opportunities and accounts, as well as with global sales teams

Establish executive engagement at "C" level and develop excellent client relationship at all levels of organization.

Qualifications

Minimum 5-7 years of experience selling technology solutions preferably in data center solution selling with at least 2-3 years in a channel development and/or channel sales role.

Strong track record in successful accounts penetration into one or more of the Equinix Targeted Ecosystems verticals such as Telco's and System Integrators

Proven ability to work well as part of an extended sales team

Proven experience selling large-scale solutions

Good project management, problem solving, time-management, communication and presentation skills and able to work under pressure.

Bachelor's degree preferred.

Are you interested? We are interested in learning more about you.

You can also check out our YouTube page to find out more about us: https://www.youtube.com/channel/UC9xshmMk-FKjqKCLOKklQQw

This Job Description is not intended to be all-inclusive. The employee may perform other related duties to meet the ongoing organisational needs.

Equinix is an equal opportunity employer. All applicants will receive consideration for employment without regard to race, religion, colour, national origin, sex, sexual orientation, gender identity, age, status as a protected veteran, or status as a qualified individual with disability.
Skills