Sign in or register for a JobTech account.
Jobs that require

software-as-a-service (saas)

skill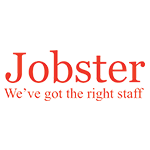 Responsibilities:
- Responsible for designing, development, analysis, testing, and modification of the Identity Management toolset, including, computers systems, programs, workflows, scripts and process documentation.
> - Function as SME for Single Sign-On and MFA solutions, actively onboarding and assisting integration of applications (Enterprise and SaaS) on the SSO platform.
> - Ensuring new Single Sign-On integrations are adequately tested and integrated with infrastructure and application services
> - Coordinating with IT and business stakeholders regarding Read more
technical, process and environment related requests for the IAM environment
> - managing escalations, issues or high-priority tasks that are escalated to the IAM team from business and IT teams
> - providing technical guidance to the IAM Operations team; working with offsite technical team on requests and tickets
> - Working with key stakeholders to identify opportunities for improvement and automation and to coordinate the implementation of process improvements and automation
> - exercising discretion and independent judgment whether system or access level changes meet regulatory and statutory compliance requirements
Skills Want to be on the forefront for Parcel Perform's product for B2B software solutions in e-commerce logistics?
Parcel Perform is looking for an amazing team member to support us on the public relations front!
You have excellent communication and people skills and 3 years of experience in public relations and/or corporate communications? You are independent, able to adapt and work in a fast-paced environment and have excellent organizational skills and Read more
attention to detail? Are you also interested in e-commerce and like to take on new challenges? Help us drive Parcel Perform's growth and join our team!
WE NEED YOU ON OUR TEAM!
What is a perfect product without anyone knowing about it? Help us let our customers, prospects or even your friends know about the endless opportunities of Parcel Perform.
Parcel Perform is changing the way e-commerce logistics is built. Through our technology platform, we provide innovative e-commerce logistics management for companies. We are an international team with offices in Berlin, Singapore and Vietnam, and we love helping our customers around the world grow their business. You will be part of a vibrant & motivated team, making a difference in the booming e-commerce industry.
In short, you will be the key driver for Parcel Perform's success in the following ways:
Manage all public relations initiatives and Parcel Perform's brand and reputation in Singapore and internationally
Provide counsel on effective methods to reach and engage key external audiences
Create and support Parcel Perform's press representation in Singapore and internationally
Craft, develop and executive media relations strategy and write clear and concise press releases, media alerts and pitches
Prepare briefing documents and write talking points to prepare C-level executives for various speaking engagements and media opportunities
Respond to all inbound media requests
Devise and execute communications initiatives and monitor relevant developments in the news

WHAT YOU SHOULD BRING ALONG!
We at Parcel Perform believe in innovation, energy and resourcefulness for everything we do. We will not stop to deliver an outstanding product that we can be proud of and need you to help us to inform the world. You need to feel the same way about our offering and bring along the following things:
Minimum 1 year of experience in public relations, corporate communications or advertising
Agency experience highly preferred
Proven track record of creating and executing successful PR campaigns at an international level
Excellent organizational and project management skills, and attention to detail
Ability to work with multiple cultures and to tailor working and communication styles to collaborate effectively across globally distributed teams
Demonstrated creative and critical thinking abilities
Demonstrated crisis management experience
Exceptional fluency and articulation in English (both spoken and written)
Highly self motivated and ambitious in achieving goals

WHAT YOU WILL RECEIVE IN RETURN!
The opportunity to work in a fast-growing, super exciting and innovative business that will revolutionize the e-commerce logistics industry. You will be the needle of success on the growth of a global product that will become a key platform behind successful e-commerce logistics worldwide.
The ability to continuously learn and develop in an international setting with you being a critical driver behind the success of us achieving our mission.
An environment where everybody never stops growing, and focuses on succeeding - we continuously work with you on your strengths and weaknesses across many important dimensions, and look at ways for you to address them and further your development.
Your entry ticket into being part of the Parcel Perform journey, where you will work with and alongside people from around the world that share the same passion and dedication.

WHO ARE WE AT PARCEL PERFORM!
Parcel Perform is a global SaaS company for the e-commerce logistics industry that aims to excel and optimize their customers' end-to-end logistics experience worldwide. We are changing the way e-commerce logistics is built. Through our technology platform, we provide innovative e-commerce logistics management for companies. With thousands of customers globally, and international investors like Wavemaker Partners and 500 Startups, we are the go-to technology software for e-commerce logistics.
We are an international, dynamic and fast-growing team that's excited about e-commerce and logistics and the opportunity to transform these industries with data and technology. Our team of 50+ experts are mainly based in Singapore, Berlin, and Vietnam, serving global customers with a unique technology solution worldwide. We are driven and strive to build an excellent product that we sell passionately around the globe.
Our motto: "With hustle and heart, everything is possible."
Join us, if you have the same passion, if you want to continuously learn and change the way e-commerce logistics is built. Hit the apply button and tell us why you would be the perfect candidate for this role and how you will help us in our pursuit of becoming the world's best e-commerce logistics management platform.
Learn more about us:
Our homepage - Learn more about our B2B offering & the most global B2C tracking page
Our blog - Hear what Employees have to say about Parcel Perform
Our social media accounts - For the latest updates, follow us on LinkedIn, Facebook, Twitter
Skills Roles & ResponsibilitiesKey responsibilities

Manage the Global Enterprise System to provide the vision, strategic architecture that will provide the required performance, security, redundancy, standardization, and supportability.
Responsible for the development and implementation of standardized technical infrastructures in a diverse geographic environment.
Responsible for team delivery and development of the project.
Oversee the management and implementation of projects, ensuring time, quality, security and budget goals are met.
Hire, develop, lead, coach and mentor a Read more
diverse technical team capable of delivering products and services using current, new and emerging technology. Ensure that the team is cohesive and aligned toward common goals.
Perform individual and team performance management assessments.
Familiar with Cloud architecture like Azure and AWS, SaaS like O365.
Keep the Lights ON for Global Enterprise System (Incidents & Major outage) supporting the Daily Operations and meeting the Operational needs of the company.
Vendor Management to deliver Global Enterprise System Projects required by the Business.
Finance Capex and Expense planning and management for system.
Stays current with new and emerging technologies and recommends implementation to improve customer satisfaction, reduce cost and/or provide a competitive advantage.
Maintain compliance for Licenses, SOX and Internal Audit globally.
Other projects/assignments assigned.

Requirements

Education & Experience

Bachelor's Degree, with a minimum of 8 years' relevant experience.
Working for a Global Multinational Corporation, preferably in the semiconductor or electronics industry.

Knowledge, Skills & Abilities

System experience running Red hat, Oracle Linux, Solaris, and Windows platforms. Oracle Virtualization, VMware virtualization. Hyperconverged. Networking on the server end, SAN switches. Opmanager. Backup & Restoration e.g. TSM/Veeam/Commvault. Archival. SAN and NAS storages e.g. Nimble and Netapp Storage. DR Drill, RPO/RTO.
Experience in Microsoft Exchange, Lync EV, Skype For Business, SCCM, AD, File system, Print server system, Anti-Virus e.g. Symantec SEP, Email SPAM filter e.g. Barracuda and Monitoring system e.g. Opmanager.
Experience in managing IaaS cloud Azure and AWS and SaaS cloud O365 E3/E5, WSS, Zscaler, Prisma, Menlo, etc.
Experience in implementing system supporting Security projects.
Data Center management, Hardware & Software Asset Management, Project Management skill.
Compliance, SOX, Internal audit, Software license audit.
Analytical / Business / Functional Skills and Sound Business Process Knowledge (e.g. Semiconductor).
Ability to Lead, Good Interpersonal Skill, Good Presentation Skill, Tactful, Resourceful and possess a "Can-Do" spirit, A good Team player.
Skills Contract
Clementi
Mon to Fri: 8.30am to 5.30pm


Responsibilities:

Understand business change objectives and translate those into technical changes.
Analyse requirements to determine approach/proposed solution and ensure the changes are successfully developed, tested and pushed into production environments.
Assist in sourcing, evaluate and recommend the appropriate technologies and solutions to meet the business needs.
Support the preparation of tender documents and administering the tender process.
Support the IT Manager in the managing of both in-house and Read more
out-sourced projects to meet project scope, budget and schedule.
Use relevant programming languages, technologies and tools to design and build solutions or implement changes to existing digital/web assets and applications to meet the business needs of the organisation.
Responsible for the maintenance and support of existing digital/web assets and applications in cloud platform or on premise environment.
Create and maintain system documentation, and to ensure that they are kept up to date to facilitate future maintenance efforts.
Provide technical advice and expertise to team members and advise users to enable the effective and efficient use of the applications
​To keep abreast with emerging technologies in the related fields. Contribute new ideas and solutions for continuous improvement.
Assist in both annual internal and external audit exercises.
Maintain data integrity and confidentiality with regards to the information being processed, stored and accessed.
Render administration support for departmental operations.
Perform other assignments as necessary or assigned.


Period:

1 year contract


Location:

Clementi (Tertiary Institution)

Working Hours:

Monday to Friday: 8.30am to 5.30pm


Salary:

Depends on qualification and experience


Requirements:

Degree in Information Technology or its equivalent with at least 6 years of relevant working experience.
Good working knowledge in application development SDLC methodology.
Minimum 4 years' experience in large or medium size IT projects including business consultancy, full lifecycle in application development, technical architecture design and support.
Good working knowledge in the following languages, tools and technologies:
>
>Web Services using XML and SOAP
JavaScript, HTML, PL SQL development, PHP
Google Analytic and SEO,
Customer Relationship Management System (eg: Oracle Service Cloud),
Call Center System (eg: Genesys PureConnect Customer Interaction Center)
Web Content Management System and Web Portal
Cloud technologies and functional services (eg: AWS services) including Software as a Service (SaaS), Platform as a Service (Paas) and service deployments.

Ability to design and manage cloud-based services and applications to deliver the performance, deployment and security will be an advantage.
Good working knowledge on Linux/Unix, and Microsoft Windows operating systems, and databases and schema design.
Familiarity with Outsystems platform, a low code development platform, or similar will be an advantage.
Excellent communication (verbal and written) and interpersonal skills.
Familiarity with education domain will be an advantage.
Possess strong analytical and technical competencies.
Proactive and take ownership of problems.
Possess strong ability to multi-task.
Good interpersonal, communication and presentation skills.
Enjoy working with people and possess a service-oriented mindset.
Able to work under pressure.
Good team player.


Interested applicants, kindly email your detailed resume (MS Word format is preferred):

[Click Here to Email Your Resume] (Reg No: R1107390)

Please ensure that applications sent through email are no bigger than 1Mb.

We thank all applicants for your interest but regret to inform that only shortlisted candidates would be notified.

Success Human Resource Centre Pte Ltd (EA License Number: 97C4832)
>1 Sophia Road, Peace Centre,
>#06-23/29 Singapore 228149
>T: 6337 3183 | F: 6337 0329 | W: www.successhrc.com.sg
Skills Roles & ResponsibilitiesMambu is the leading SaaS core banking engine. If you're a customer of the largest digital bank in the EU, then you've probably interacted with our platform and didn't even know it. We are at the heart of what makes digital banks and lenders work - the system that processes banking transactions and updates accounts and other financial records from deposits to loans and credit balances. Read more
But Mambu is different. We are not just cloud-native, lean and flexible - we are helping to revolutionise financial services globally. We are in a growth phase and we've only just begun.

To help us on our mission, we bring together people with the best skills and attitude. It doesn't matter where you are from, what matters is the impact you have and your passion to make a difference.
We are looking for a Digital Marketing Specialist, Asia-Pacific, to execute the digital marketing strategy in the region. The ideal candidate has both the experience and talent in building digital programs that bring the target audience through an engaging journey.

In this role, you are responsible for the operations and execution of the digital marketing strategy in Asia-Pacific to create the customer journeys to drive customer engagement, and ultimately provide ROI reporting on digital performance marketing activities.

What You'll Do

Collaborate with local & global teams of digital marketing, field marketing, content marketing, designers, product managers, sales and external agencies to deliver the digital marketing strategy
Create integrated inbound marketing campaigns that are aimed at achieving our goals and objectives, applying an in-depth knowledge of inbound marketing tactics to select appropriate activities and channels that deliver results
Developing and executing SEM strategies, managing Paid Channels, improving conversion rates, testing and refining website and contents to improve user journey and conversion rates
Integrated marketing knowledge with key focus in digital marketing planning and data-driven implementation. Ability to lead, assess and drive digital marketing solutions with agencies
Content Management of Mambu.com website
Day to day management of content into social channels (primarily LinkedIn, Twitter), acquisition of relevant new contact data, conversion
Provide support for all field marketing programs in APAC to build the Mambu brand, generate new sales leads, accelerate the sales cycle and maximise conversions

Who You Are

Ideally 3-5 years of strong marketing experience and understanding of marketing fundamentals
Strategic & hands-on: From developing the digital strategy to creating and managing digital campaigns that work
Digital practitioner in B2B technology with demonstrable and well-rounded experience in SEO/SEM, email marketing, social media, programmatic, display, website optimisation
Well-versed in performance marketing, conversion, and online customer acquisition
Up-to-date with the latest trends and best practices in search engine marketing
Strong analytical skills and experience generating SEM reports
Familiarity with A/B and multivariate experiments
Self-motivated team player and experienced in working with global teams
Experienced in building, implementing and reporting on campaigns using HubSpot, Salesforce.com, and Google Analytics

Why Mambu?
- Mambuvians come from over 30 countries across 6 continents which makes our team diverse in perspective and ideas;
- With clients and offices around the world your work will influence change on a global level;
- Our culture is integral to our success and is built on trust, collaboration and a sense of ownership;
- Join a cohesive environment that lets you learn, grow and encourages you to challenge;
- we work hard but with perks ranging from 4 day working weeks in summer to team getaways and the obligatory snacks, we take care to enjoy life too;
- And of course, we offer competitive compensation and benefits structure. (Potential link to careers page section highlighting Mambu Benefits)
Skills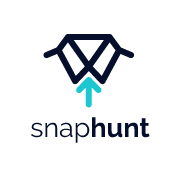 The Offer


Conceptualise and deliver innovating marketing programs to aggressively grow the business across Asia
Join a startup that is disrupting the way people find jobs and get hired


The Employer
Snaphunt is a smart hiring platform that helps people find jobs and companies hire talent quickly and conveniently.
We are headquartered in Singapore and are backed by top venture capitalists. Our solutions cater to employers across South and South-East Asia and we are Read more
now looking to expand our team as a result of our business growth.

The Job

You will be responsible for :

Driving business growth by developing innovative ideas and campaigns.
Testing and optimising marketing tactics that boost conversion rates and accelerate customer acquisition.
Working with copywriters and and designer to create suitable content for each stage of a customer's digital journey.
Planning and control of the performance marketing budget and spend by allocating budgets to different channels.
Using A/B testing to optimise marketing outcomes.
Analysing the results and effectiveness of campaigns to deliver actionable insights and recommendations and generating monthly reports
Planning and executing viral marketing campaigns across a range of social media platforms.


The Profile


You have at least 3 years experience in performance and growth hacking within a high growth tech startup ideally covering B2B SaaS products.
You have solid experience within Social Media & Viral Marketing and ideally some exposure to SEO.
You are passionate about conversion optimisation and can build and optimise all aspects of customer funnels including, targeting , segmentation, creative copy etc.
Experience covering multiple markets across Asia will be a strong plus.
You have strong exposure to marketing automation.
You enjoy finding creative solutions to problems
You are highly goal driven and work well in fast paced environments
You pay strong attention to detail and deliver work that is of a high standard



Ref :56619042
Skills

Roles & ResponsibilitiesSenior Network Engineer
About the Company
With a base in more than 100 cities, our Client is a global provider of managed internet and hybrid network solutions. Founded in Europe, our Client today operates in all key regions and has offices all over the world.
Responsibilities
We're looking for a highly flexible and technically strong Senior Network Engineer to be part of a Research & Development team for network design, Read more
product development and governance.

Lead design, review and improvement to core network;
Research new technologies in SDN and SD-WAN;
Design Proof-of-Concepts;
Work with Engineers for production lifecycle of customized Internet WAN, Cloud, VPN, SD-WAN solutions;
Analyse IP transit, IX peerings and other IP connectivity for necessary changes or improvements;
Train operations teams on new technologies, products or solutions;
Be responsible for backbone architecture;
Ensure and maintain best practices by working with other teams such as Network Operations and Maintenance;
Work with DevOps teams on automation and service monitoring;
Define service roadmaps by participating in relevant discussion forums.

Requirements

Degree in Telecommunications, Computer Engineering, etc.;
Relevant certifications in networking would be an advantage;
At least 5 years of relevant experience in telecommunications or systems integration;
Experience in network design, particularly for SaaS platforms would be an advantage;
Excellent knowledge of Layer 2 and 3 network designs and topologies;
Experience implementing IPSec, BGP, VRF, DMVPN, SD-WAN;
Knowledge of vendors and technologies for SD-WAN would be an advantage;
Understanding of cloud environments or virtual machines;
Highly organised, with strong research inclination;
Focused, quality-driven and highly flexible.

Get in touch with us
If you'd like to explore this opportunity, please reach out to Cleon Tan (R1547199) at [Click Here to Email Your Resume] for a confidential discussion.
FCS CAREERS PTE LTD (EA 94C4359)
Skills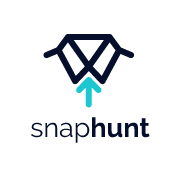 The Offer

Conceptualise and deliver innovating marketing programs to aggressively grow the business across Asia

Join a startup that is disrupting the way people find jobs and get hired

The Employer
Snaphunt is an AI enabled hiring platform that leverages technology to source, screen, and shortlist talent with a skills and culture fit for our clients open roles.
We are fundamentally changing the way middle- senior level white collar professionals find jobs and Read more
companies hire their specialist talent and are making hiring more convenient, transparent, accurate and affordable. We are headquartered in Singapore and are backed by top notch venture capitalists.

The Job
You will be responsible for :

Driving business growth by developing innovative ideas and campaigns.

Testing and optimising marketing tactics that boost conversion rates and accelerate customer acquisition.

Working with copywriters and and designer to create suitable content for each stage of a customer's digital journey.

Planning and control of the performance marketing budget and spend by allocating budgets to different channels.

Using A/B testing to optimise marketing outcomes.

Analysing the results and effectiveness of campaigns to deliver actionable insights and recommendations and generating monthly reports

Planning and executing viral marketing campaigns across a range of social media platforms.

The Profile

You have at least 3 years experience in performance and growth hacking within a high growth tech startup ideally covering B2B SaaS products.

You have solid experience within Social Media & Viral Marketing and ideally some exposure to SEO.

You are passionate about conversion optimisation and can build and optimise all aspects of customer funnels including, targeting , segmentation, creative copy etc.

Experience covering multiple markets across Asia will be a strong plus.

You have strong exposure to marketing automation.

You enjoy finding creative solutions to problems

You are highly goal driven and work well in fast paced environments

You pay strong attention to detail and deliver work that is of a high standard


Ref :02402211
Skills
Roles & ResponsibilitiesThe Company
Our client helps brands make their digital campaigns personalised, relevant and insightful using tech-based solutions

The Role
Our client is looking for a highly motivated Sales / BD Manager to help generate new leads and managing new and existing relationships. This role is pivotal in continuing our client's position as the leading marketing technology platform across the APAC region.

Reporting to the Head of APAC, you will be Read more
responsible for initiating new business from major global and regional advertisers operating in both Singapore and across key markets in the region.
As a senior IC, you will be measured on your input to the overall performance of the business through the growth of both domestic and MNC customers.

& You...

Minimum of 4 years of experience in MarTech or digital advertising (preferably ad serving, creative production, data, exchanges or SaaS and working knowledge of Lumascape).
Strong network of existing relationships with decision makers in major brands and direct advertisers.
Demonstrated track record of new business success.
Strong analytical and consultative skills, alongside excellent negotiation, presentation and communication.
Ability to work independently but with strong team ethos, prioritising workflow, setting and meeting targets and deadlines.

33 Talent
33 Talent specialises in Big Data, Digital and Communications recruitment and talent management across Europe and the APAC region. Our clients include Lenovo, AMEX, SingTel, The Body Shop, Amobee, SAP, WPP Group, McCann Worldgroup, IPG and numerous other corporate, agency and network clients. Please get in touch or feel free to make referrals to [Click Here to Email Your Resume] We'd love to hear from you!

33 Talent Singapore Private Limited
EA License Number 13C6298
EA Personnel: Amanda Vanderkolk - R1550865
Skills
Your new company

This company is a rapidly expanding company with a key focus on AI / SaaS products in the Fintech sector. They are growing and has set Singapore as the focal point for expansion into the SEA market.
>
Your new role

Responsible for end-to-end SaaS sales with C-suite clients
Hunt for new businesses and expand the company's portfolio
>Qualify all leads and opportunities
Planning and forecast of sales pipelines

What you'll need to Read more
succeed

Minimum 1-2 years of proven track record in consultative sales
Strong experience in selling SaaS/AI-based products
>Experience in Fintech and having a strong network in the industry is an added bonus
Entrepreneurial mindset with a strong drive to succeed, especially in a startup environment
Strong communications and interpersonal skills

What you'll get in return

Excellent remuneration package
Clear structure of progression
Fun and dynamic culture to work in

What you need to do now
>If you're interested in this role, click 'apply now' to forward an up-to-date copy of your CV (in Microsoft Words) to raymond.ler@hays.com.sg, or call us now at +65 6303 0720.
>If this job isn't quite right for you but you are looking for a new position, please contact us for a confidential discussion on your career.
>Raymond Ler: Registration ID No.: R1876114 | EA License No.: 07C3924 | Company Registration No.: 200609504D #1167875
Skills