Sign in or register for a JobTech account.
Jobs that require

sops/best practices

skill

YOUR CLIENT
A multinational banking and financial services corporation with branches numbering more than 100 island-wide. The largest bank in South East Asia by assets and among the larger banks in Asia.
YOUR ROLE
Taking the ownership of design and development of market and liquidity risk systems.
Taking the ownership of driving the discussion with business users
Deliver project in time
YOUR PROFILE
Strong hands-on experience in Java 8, Microservice & Docker
Good knowledge in workflow tools, e.g, Camunda, Flowable, Activiti.
Good knowledge in JMS (Active MQ, Kafka, Rabbit MQ), Apache Camel
UI Frameworks: AngularJS or ReactJS or VueJS, JavaScript, jQuery
Spring, Spring Boot, Spring Batch, Spring Cloud
ORM like Hibernate or JPA
Familiar with Linux operation system
Strong knowledge in SQL (Oracle, MySQL, MariaDB)
NoSQL Database like MongoDB, Cassandra
Experience working with, or an interest in Agile Methodologies, such Scrum
Knowledge of software best practices, like Test-Driven Development (TDD) and Continuous Integration (CI)
Experience building, deploying, and maintaining microservices on AWS, Kubernetes or Openshift
Experience using Docker to create reproducible build and deployment pipelines
Experience with Elastic Search as search index and ELK for log aggregation and analysis
You know what "immutable", "idempotent", "stateless application", "horizontal scaling" mean. You can explain how and why these traits are important, citing specific examples from your professional experience.
You know how to read explain plans and tune SQL Queries, profile applications, analyze heap and thread dumps
Able to automate repetitive tasks
Good-to-have
Cloud Platforms like AWS, Open Shift, PCF
Good to have knowledge on ELK stack
Big Data exposure with Hadoop, HIVE, Spark, Impala, Sqoop, Oozie
PRO-TIP: Even if you only have SOME of the requirements do apply and we'll talk further.
Angel Felismino | angel@aitsoftware.com | +65 9165 5490 | www.aitsoftware.com
Skills Government Sector
Account Payable (AP)/ Account Receivable (AR)
Location: West
Working Day: 5 Days work week


Jobs Responsibilities:

Manage and ensure accurate, complete and timely disbursements
Review invoices and check payment requests.
Verify transactions comply with financial policies and procedures
Perform reconciliation daily and monthly.
Reconciliation for receipt and Study Loan disbursement
Processing Corporate billing within KPI
Assist to resolve and billing issues


Requirements:

Singaporean Only
Minimum Diploma/Degree in Finance/Accounting or its relevant field
Candidate experience using SAP would be an added advantageous


How Read more
to Apply?

Interested candidates Email your resume to [Click Here to Email Your Resume] or click "Apply Now"


**We regret that only shortlisted candidates will be notified. **
By submitting any application or resume to us, you will be deemed to have agreed & consented to us collecting, using, retaining & disclosing your personal information to prospective employers for their consideration.

Ho Kah Yeow (Marcus) | R1879233
>ScienTec Consulting Pte Ltd (Scientec Personnel) | 11C5781
Skills We are looking for a ServiceNow Solutions Architect for a permanent role with one of our leading IT clients in Singapore
Salary: SGD 8000-10000/month
Job type: Permanent
Location: Changi Business Park
Job Description
>
Expertise in enterprise service management offerings like IT Service Management, IT Operation Management, IT Business Management, Security Operations and Application Development on ServiceNow
Experienced as a Solution Architect for the ServiceNow implementation for leading global clients and implemented ITOM and ITSM modules such Read more
as IM, PM, CM, RM & Catalog along with integrations and CMDB, Hardware, Software Asset Management and Discovery
Worked on Requirement gathering, provided solution for end to solution through ServiceNow applications, helped development team to prepare design document, Development, Testing, Implementation and Maintenance and to work with the process owner to define the roadmap for any given product and translate this into user stories
ServiceNow Implementation Specialist & Admin, Project Management skills
Strong hands on implementation experience on ITBM (PPM – Idea, Demand, Portfolio, Resource, Project, Timecard, reports)
Hands-on technical delivery including required documentation of cost-effective ServiceNow solutions, ability to create and Modify Workflows.
Provide technical direction for the development, design, and systems integration for client engagement from definition phase through implementation.
Create and execute development plans as appropriate to meet changing needs and requirements
ServiceNow for custom Application Design & Development
Java Scripting knowledge and hands on experience on it
Hands-on with ITIL Process implementation
Hands-on migrating data from different tools into ServiceNow
Communicate and enforce coding standards
Good Communication and presentation skills, Client handling
Good at creating required information for Reporting and Dashboards
Very good knowledge of ITIL best practices and processes

Job Requirements
>
ServiceNow Development experience
ServiceNow Admin and Implementation certifications
Creation of script based Assignment and Approval rule
Creation of custom related list
Creation of Access Control List with the help of Scripting
Creation of Script based UI Policy and Client Script.
Debugging script
Web Service, FTP, JDBC Integration
User Interface Level Integration
MID Server Integration, Network knowledge
Use of Import Sets for data loading from external file or database to the service-now.com
Knowledge of ITIL V3 processes

Interested candidates can share their resume at [Click Here to Email Your Resume] or call at T+65 67087429 Ext: 220 for a confidential discussion.
Skills

Location: Central Area (Nearest MRT: City Hall Station)
Duration: 1-Year Contract
Office Hours: Monday to Friday
Salary: $2800 to $3500
Job Scope:

Preparing financial reports and projections, budgeting, KPI
Monitor and evaluate project development, project proposals, and budget performance
Create/Prepare policies and procedures relating to finance
Any other adhoc duties assigned

Requirements:

Degree in Accountancy, Business Administration, Economics/Finance
Relevant experience in budgeting and financial management
Meticulous, strong analytical skills
Good interpersonal and communication skills

Interested applicants please forward your updated resume to Read more
[Click Here to Email Your Resume] or Apply through here.
Due to high volume of applications, only shortlisted applicants will be notified.
R1986274 Forte Employment Services Pte Ltd (10C3364)
Skills Management of IT Fixed Asset based on established policies and procedures.
Report on a regular basis to manager on the operational activities, challenges, issues, action plans to mitigate the issues faced
To maintain fixed asset register of newly-acquired IT FA, existing IT FA, disposed IT FA and their relevant records for audit and reporting purposes
Work closely with IT Operational team on the proper assignment of IT FA to staff
Ensure correct Read more
IT FA is/are return upon staff leaving the company
Work with ISO compliance team on annual ISO audit exercise
Conduct periodic IT FA review and audit with Finance team
Conduct periodic physical inventory counts of IT FA
Conduct review of IT FA policy and procedure with the management
Any other assignment/projects/roles as assigned by the manager


Requirements:


Min Diploma in IT/Computer Science
Min 2 years of experience in handling IT Fixed Asset
Willing to learn new IT skill and travel within Singapore for IT FA review and audit
Independent and yet a good team player is essential
Excellent verbal and written communication skills
Ability to multi-task


Interested & qualified applicants, please forward your latest CV in MS word format to [Click Here to Email Your Resume]
Skills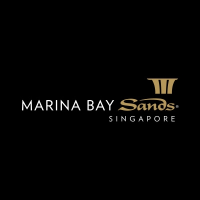 JOB SCOPE Provide strong leadership, direction and day-to-day responsibility for IT Governance team, which comprises of (not limited to) the following functions IT Financial Controls IT Compliance IT Performance Analytics Lead the team in providing governance and support to the IT organization under IT compliance including policy review, compliance audit, enterprise risk management and IT support to the corporate compliance team Lead the team to be the Primary Read more
IT interface to regulatory bodies - CRA, Singapore TOTE board, MSF, SPF. Supporting corporate compliance team and ASG for regulatory and audit activities and enforcing regulatory requirements Centralize, manage and execute financial control for all IT activities covering financial analysis and reporting, Headcount management, Contract management, Purchase order and requisition. Preparing and managing overall IT operating and capital expenditure forecasts and reporting Perform analysis of the centralized Management Information Systems (MIS) and to create IT reports for internal and external reporting to assist key IT decision making Providing strong Leadership and management of teams responsible for IT Governance adhering to best practices utilizing methodologies and frameworks Work closely with IT Delivery and IT Operations to ensure we have adopted appropriate controls (adhering to IT standards and mandatory regulatory requirements). Participate as a key member of the IT leadership team and IT steering committee. Work to create productive relationships with IT delivery and IT Operations to ensure tight alignment, collaboration and knowledge share JOB REQUIREMENTS Experience Minimum 15 years' experience in IT industry. Knowledge and Experience of Project Management, Product development, Software Development Lifecycle (SDLC), Project Prioritization, Budget management, Financial planning and reporting and Audit and Compliance projects Experience in Risk Management and Technical Governance functions Experience in managing external and internal Audits Strong stakeholder management skills and comfortable engaging at C-level and below Experience in hospitality/gaming IT, Financial Services sector is an advantage but not required. Strong leader with a delivery mindset Knowledge Proven ability to train, coach and manage a diverse cultural and experience level group of teams. Knowledge of SDLC process and Financial reporting Proven stakeholder management dealing with up to C-level executive teams, with strong communications skills Strong business acumen with experience in financial planning and budgeting Skills / Abilities / Presence Ability to work well with people from different disciplines with varying degrees of technical and domain experience. Able to understand technical discussions, process and architecture and translate that into consumable information for non-technical stakeholders. Problem solving analysis and decision-making skills. Must be able to successfully manage multiple priorities and projects with critical deadlines. Excellent written and verbal communication skills. Organized and detail-oriented, able to multi-task.
Skills At SearchAsia, we are a trust partner in talent acquisition and management. As the leading recruiting and staffing firm in Pan Asia region, we focus on mid to senior management positions, ensuring our clients are well-represented with trust and hiring capable talents in this increasingly competitive business environment. SearchAsia is currently in 10 Asian cities such as Hong Kong, Taiwan, China and Malaysia.
Responsibilities:
You will serve as the subject Read more
matter expert on best practices in the Talent Acquisition environment – from sourcing strategies to onboarding the best talent and everything in between. Probably the most fun, you'll be the brand ambassador of our corporate culture, serving as a connector between teams, departments and people.


Take ownership of the full recruitment cycle from end to end - across all areas and disciplines
Conduct screening of candidates-based job requirements and competencies to create a pipeline of high calibre talent profiles for hiring managers
Innovate according to hiring trends to attract talents
Responsible for managing social media and branding materials for the company

Requirements:

Bachelor's degree in any discipline
Persevere in work which challenges themselves
Energetic attitude and possess strong initiative
Passion to contribute and make a positive impact
Great team player who enjoys fun at work


Why Should You Apply?
We distinguish ourselves from our competitors by our emphasis on providing first-class experience to both clients and candidates. You will be guided and mentored by consultants who are more than willing to share their expertise and passion in recruitment. So what are you waiting for, if you can be part of a team that is highly inspired and energetic to create positive impacts in someone's life!
Skills Job Responsibilities:
●In charge of License application and handle queries from MAS if any.
●Review and update policies and procedures to ensure they are in compliance with regulatory
requirements
●Create and Execute Compliance Monitoring Plan
●Ensure the Compliance Testing is completed on time
●Provide regulatory compliance advice to Departments
●Identify applicable laws and regulations, monitor and implement regulatory changes
●Organise, supervise and/or conduct periodic compliance and/or AML related reviews to
ensure compliance with regulatory and internal requirement.
●Develop and review compliance training materials.

Job Requirements:
●Degree/ diploma in Finance/Accountancy/Banking, or other related field.
●Knowledge in OTC derivative products
●Work well both independently and as part of cross-functional teams
●Passionate to work in fast moving environment.
Skills

The role of System Engineer requires configuring and managing servers of different operating systems, such as Windows, Linux and open source, including installing, fixing issues, and upgrading while implementing enhancements to them to improve performance and reliability.
Responsibilities include

Provide end user technical support (Software) to all Global Sites, hardware support to local site.
>
>Answering, evaluating, and prioritizing requests for assistance from users experiencing problems with hardware, software, networking, and other Read more
computer-related technologies.
Deployment of new workstations (PC/notebooks) and network printers, installation of OS, applications and drivers.
Logging and tracking requests using help desk software (Remedy), maintains history records, and related problem documentation.

Sourcing and liaising with Vendors on purchasing hardware / warranty maintenance contracts and handling resolution and follow-up.
Installing, documenting, inventorying, maintaining, and troubleshooting all information technology assets including but not limited to:
>
>Physical network infrastructure: cabling, switches, routers, etc.
Hardware: personal computers, servers, printers, personal digital assistants, etc.
Configuration & monitoring of backup
Application software products
Server and personal computer operating system software.
E-mail server.
Data backup and redundancy.
Security policies and procedures.

Administration of Windows 2003/2008 Domain Controllers, Active Directory, DHCP/DNS, Group Policy Objects, File & Print Servers, WSUS, Exchange, Threat Management Gateway, Dell Equal logic Storage, HyperV / VMWare for Global Sites.
Maintaining current knowledge and skills through in-services, workshops, and/or seminars.
Demonstrating flexibility in adjusting to variable workload and job duties.
Maintaining an organized, clean, and safe work environment.
Abiding by the strict confidentiality policy of the Company.

Qualifications & Requirements

Minimum Diploma in Computer Related discipline with at least 3 years of related experience
MCSE and ITIL certification is preferred
Excellent oral communication, listening, interpersonal, and written communication skills
Willingness to share knowledge with team members, superiors, and users.
Humble attitude about knowledge limitations, know when to ask for help.
Ability to listen to users in a courteous and friendly manner, acknowledge the reality of their problems, translate their descriptions into technical terms, fix the problems, and explain the solutions in terms the users can understand.
Excellent customer service skills, including the ability and willingness to communicate effectively and appropriately in an empathetic and understanding manner.
Must be able to communicate in English and Mandarin due to frequent liaison with Chinese speaking stakeholders
Ability to analyze and solve problems, think logically and creatively, follow established procedures, with the commitment to see the problem through to resolution.
Ability to solve practical problems and deal with a variety of concrete variables
Self-discipline and ability to prioritize a workload with multiple tasks and multiple demands and meet due dates.
Ability to learn from experience and informal/formal instruction.
Planning and managing projects without closed supervision.
Work location : West (near MRT station)

Selected candidate will be awarded with a competitive compensation package and a rewarding career. Please click "Apply" to submit your application with your full cv and include your current/last drawn salary, expected salary, your availability/notice period, motivation factors for your next career move and a recent passport size photo.
For any enquiries, please write to laypeng(a)thameshr.com (Reg No. R1217654)
We thank you for your interest in this application and regret that only short-listed candidates are notified
Skills A market leader in the industry. We are a large organisation with a diverse group of business. We are currently looking for an individual who seeks new challenges and career development. Write to us today, you may be the talent that we are looking for!


Job Responsibilities:

Responsible for the whole set of company accounts and full compliance with Group policies and relevant statutory and tax regulations.
Manage the accounts Read more
team to ensure smooth delivery of recurring reports, including monthly management and year-end statutory financial reports.
Analyse key financial and management accounting data, as required, and interpret them for management to take quick and concrete actions as a team. This will include analysing costs, margins, inventory and receivables and any other relevant information as well as finding ways for better cost management and reduction.
Continually working closely with the management team to draft and/or review standard operating procedures (SOP) to improve efficiency and effectiveness in line with the company's goals.
Take the lead in the preparation of the company's budget by working with the management team and the subsequent review and control of actual variances to budget.
Work with the CFO/Finance Director on relevant KPIs to improve business performance.
Work closely with internal and external auditors to safeguard the company's interests, improve internal controls and to ensure no misstatements in the financial reports.
Other ad-hoc tasks as assigned by the management.


Job Requirements:

Bachelor's Degree in Accountancy or equivalent.
Professional qualification such as CPA/ACCA is a MUST.
Minimum 5 years of work experience, with at least 2 years of experience in a managerial role, preferably in a retail or multi-chain setting.
Meticulous with good analytical and problem-solving skills.
Comfortable with communicating with senior management and strong ability to get key points across.
Able to multi-task and manage a team to get all tasks job done quickly and effectively.
Experience in working with IT to improve controls and process is highly desirable.
Familiarity with SAP FICO will be an advantage.
Proficiency in Microsoft Office is a minimum requirement.
Skills