Sign in or register for a JobTech account.
Jobs that require

sops/best practices

skill

Job Description
To assist DC Facility Manager to govern the facility operation of Data Centres and remote buildings IT Rooms.
Management of Data Centre and remote building IT space power and space Capacity (including cable containment), Planning and Provisioning
Familiar with Structured Cabling system and its related components
Assist on cabling request and ensure quality Structured Cabling installation through close supervision of cabling installer
To backfill when 24x7 L1 facility engineers require assistance
Experience required
Minimum 5 years Data Centre facilities management and project experience.
Experience working in a high-pressured environment with 24x7 on-call responsibilities
Strong understanding of incident, problem and change management procedures based on ITIL best practices
Must be experienced in the operation, maintenance & repair of infrastructure including but not limited to power distribution, emergency generators, UPS systems, PDU's, chillers, pumps, CRAC units, Building Automation System, along with other components related to Power & HVAC support.
Experienced in managing Data Centre vendors, out-sourcing vendors and project execution.
Skills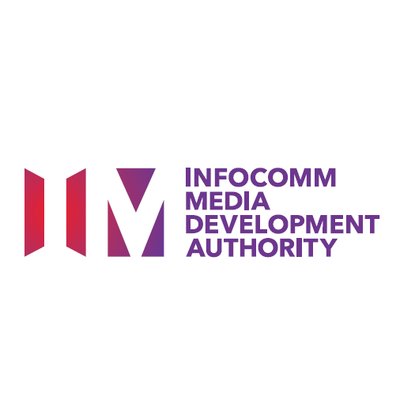 Description
The ideal candidate will have significant hands-on technical experience in Agile software engineering principles and a background in full stack software development, system architecture with APIs and microservices, containerisation and cloud-based technologies, and DevOps toolchains. Experience in managing development teams responsible for designing, developing and testing software assets in an Agile development environment is also preferred.
Responsibilities
Be a change agent in fostering a software engineering culture based on a strong foundation of software engineering principles and best practices
Drive organisation-wide practice of continuous integration and continuous delivery of high quality software assets
Create a continuous learning environment to ensure that engineers in the organisation are trained in the software engineering processes and the technology stack defined in the organisation playbook
Be part of the technical leadership team in technical visioning and technology stack selection to meet the strategic objectives of the organisation
Requirements
Bachelor's Degree in Computer Science, Electrical Engineering, Information Technology
Minimum 12 years of application development and technical project management experience, with minimum 3 years of team management experience of teams of 10 or more
Minimum 5 years of experience as a team lead in Agile software design, development, and testing processes
System architecture design experience using microservices and REST-based APIs, Java technologies, containerisation technologies such as Docker and Kubernetes, cloud-based platforms such as Pivotal Cloud Platform, and public cloud services from AWS, Azure and Google
Hands-on experience in API management platforms, API design standards, API patterns, API governance, API security standards and implementation
Working experience with project management tools such as Jira, Confluence or similar
Thorough knowledge of build and deployment toolchain such as Bamboo, Ansible, Nexus, Github, and automated code quality inspection tools such as SonarQube and Fortify
Certified Scrum Master or equivalent Agile project management experience
Broad knowledge of digital infocomm technologies, trends and methods such as data engineering, cloud-native system architectures, artificial intelligence, and Internet-of-Things
Excellent communication skills
Position will commensurate with experience.
Only short-listed candidates will be notified.
Skills

Job Responsibilities:
Administer, Monitor, maintain and optimize WAN, LAN, Wi-Fi networks for optimal performance and maximum availability.
Troubleshoot, evaluate and resolve hybrid wan/LAN/Wi-Fi performance and capacities issues.
Perform WAN/LAN/Wi-Fi/Firewall/Load balancer configuration, backups and regular network documentation updates.
Collaborate on the design and implementation of new technical solutions.
Troubleshoot and optimize WAN circuits with upstream provider.
Manage and coordinate the administration of several systems
Assist with security and third-party software installations.
Provide next level support to the level 1 support team.
Communicate and liaise with all company departments; notify appropriate parties immediately of any issues which may affect efficient operations including, but not limited to, outages, service disruptions, and network bottlenecks.
Maximize network performance by monitoring performance; troubleshooting network problems and outages; scheduling upgrades; collaborating with network architects for network optimization.
Secure network system by establishing and enforcing policies; defining and monitoring access.
Take an automated data driven approach to diagnosing and solving complex network infrastructure issues
Leverage automation skills and take a "DevOps" approach to improve efficiency of solving complex network infrastructure issues, network management.
Demonstrate a high level of energy, results driven and able to work under pressure with tight deadlines
Qualifications:
4-8 years' experience in Network implementation and support role for a large IP network
Full comprehension of the TCP/IP application suite and OSI models
Experience with administration, implementation, and troubleshooting of IPv4, Layer 2 and Layer 3 switches
Experience with Cisco WAN Routes, Cisco Nexus switch, Juniper/Fortigate firewalls, F5/Netscaller Load balancers, Dynamic routing protocols, DHCP, NAT, and QoS
Experience implementing interior and exterior WAN routing protocols and New WAN technologies (SDWAN)
Experience with New technologies: SDWAN, NSX, ACI and Cloud computing
Network installation experience in a high availability LAN, data center or NOC
Experience with LAN switching (spanning tree, VLAN, trunking, IGMP, PIM)
Experience with DMVPN, VPN/SSLVPN Tunnels, VoIP and Multicast
Experience with network monitoring tools
Familiarity with Unix-like systems such as MacOS, Centos and Ubuntu
Experience with virtual server environments.
Experience with scripting for network automation
Attention to detail and discipline to utilize best practices for network systems and security
Excellent oral, written and interpersonal communication skills
Ability to interact with both internal and external customers who may be technical or non-technical
Willing to work after hours/weekends to perform planned and emergency network maintenance
Ability to travel to sites for installations and maintenance
Ability to work independently but also a team player
Displays a passion for high customer satisfaction and achieving operational excellence
Certifications in Cisco (CCNP minimum/CCIE desirable) preferred
Certifications in Juniper, VMWare, Fortigate, F5 certifications are desirable
Skills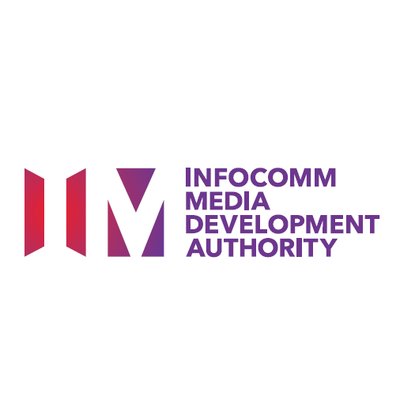 Manager - Application Engineer
Responsibilities
You will be part of IMDA's cybersecurity arm that executes ICT initiatives to uplift the cybersecurity posture of the Infocomm and Media (ICM) sectors. You will work closely with the team and be responsible to plan, design, procure, configure and deploy ICT systems for various telecommunications-related cybersecurity projects.
The successful candidate shall be responsible, among others, to:
Work with the servers, network infrastructure and user/operations teams to conceptualise, define requirements, procure, manage and deploy the required business application(s).
Ensure that business application(s) are compliant with government security policies and guidelines, fulfil all business requirements and are adequately tested, patched, and securely configured before commissioning.
Support the conduct of pre-commissioning application/system tests, such as user acceptance testing, performance testing, operations readiness testing, system security acceptance testing, security reviews and/or security audits.
Code and configure prototypes for business applications for proof of concepts, where necessary.
Develop documentations required for hand-over of the business application(s) to the IMDA user or operations team.
Support the operationalisation of the business application(s).
Provide consultancy advice and guidance to IMDA teams on related technical areas.
Perform other related duties as assigned.
Requirements
Background in Computer Science / Computing / Information Technology or equivalent
Certification in DevSecOps Engineering is preferred.
At least 5 years of relevant working experience in developing, deploying and managing ICT applications and systems on various operating platforms (e.g. Windows, Linux), and virtualization platforms (e.g. HyperV, VMware).
Proficient with coding and DBMS languages such as C, C++, Java, Python, Go, SQL, etc, and Linux CLI.
Understand the threat models and security risks for application systems, and be able to apply DevSecOps in the SDLC of applications developed for various platforms, such as web application, embedded application, mobile application, websites.
Familiar with cloud deployment models and application security in cloud environment.
Familiar with security best practices such as OWASP Top 10, and security principles for secure application development such as input validation check, data sanitisation, secure session management, AAA, cryptography, etc. Candidates with past trainings in these areas is preferred.
Able to write and review codes for security testing.
Knowledgeable with computer networking (e.g. TCP/IP, UDP, OSI model, etc).
Able to show motivation and initiative, problem-solve, be flexible, and handle multiple projects.
Able to work both independently or with multiple teams.
Possess strong analytical and organizational skills.
Possess good written, communication and presentation skills.
Familiarity with government security requirements and/or processes (e.g. procurement) will have an added advantage.
Position will commensurate with experience.
Only short-listed candidates will be notified.
Skills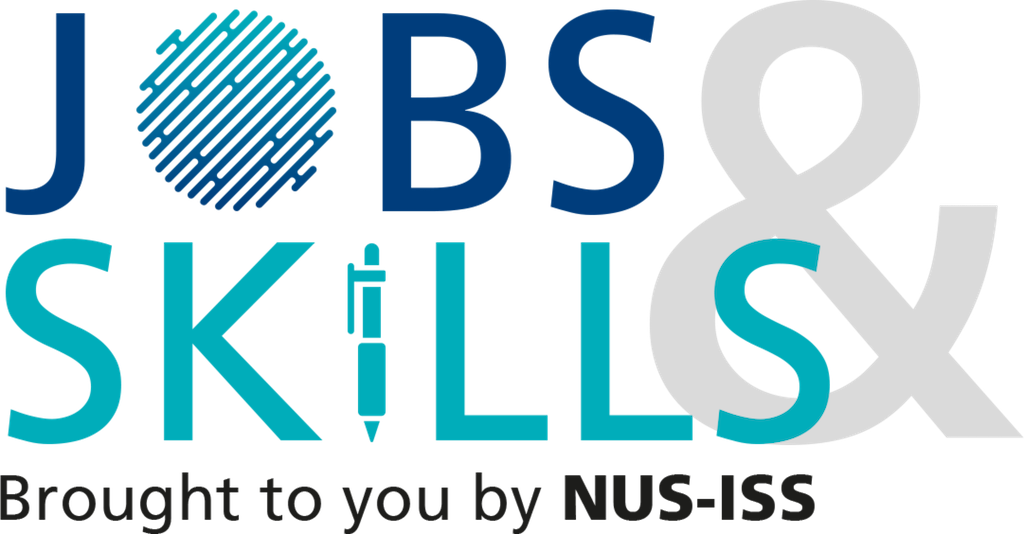 Singapore Airlines is looking to hire NUS-ISS talent.
• A member of the Data Engineering team and will be responsible for engaging with the Customer Data Management Officer, Data Protection Officer, data engineers, product & systems owners, and business users to ensure that privacy & security requirements are defined, documented, translated into effective & consistent processes to meet compliances to various jurisdictions like EU GDPR, PDPC, etc, and tracking of such activities to ensure compliances are met.
• Architect, implement & manage the tools used for management & reporting on metadata, systems/data lineage, data profile & quality, sensitive (including PIIs) data discovery & remediation, and data governance related activities.
• Align SIA's Information Security Strategy with any data governance programs and initiatives.
• Assist the business in the planning, prioritization and budgeting of their Data Governance related IT projects.
• Assist the business in the budgetary sizing of their IT plans.
• Required to take on Scrum Master roles in an Agile model to drive lean, efficient, value driven delivery of the IT Product/platform to support data management & governance initiatives.
• As Scrum Master, you will need to execute the Agile approach with good judgment, to manage the effort to achieve the product goals and manage Backlog prioritization within designated constraints. Blending with traditional project management principles and practices may be expected to fit large, complex, mission-critical, enterprise-level projects etc.
• As Scrum Master, you will need to support the Product Owner:
In managing customer expectations for deliverable.
Managing stakeholder communications.
Manage an effective system of project governance including Risk & mitigation.
Process Management and Improvement Responsibilities.
Champion ongoing process improvement initiatives to implement best practices for Agile Product Management.
• Any relevant ad-hoc project management duties to support the activities of data governance management
Skills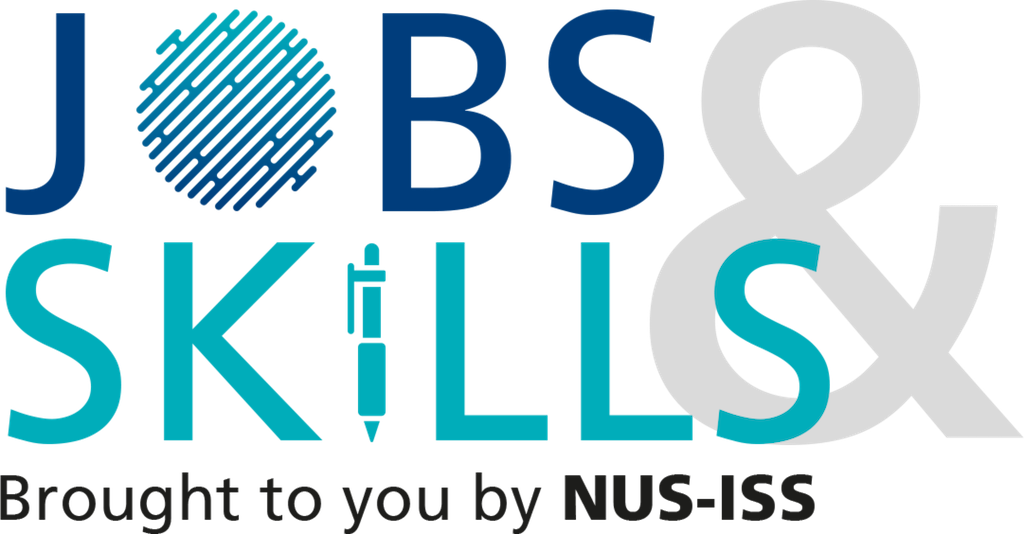 Singapore Airlines is looking to hire NUS-ISS talent.
Job Description
- Ensure that applications platform's performance meets or exceeds operational metrics for scalability, security, compliance, performance and quality in accordance with negotiated service level agreements.
- Guide project teams to ensure the consistency of their components to the overall business capability, IT product architecture, and IT roadmaps
- Create solutions that meet approved standards and reduce the number of exceptions by proactive roadmap and investment prioritization with stakeholders
- Lead applications platform maturity by applying industry best practices and technical due diligence.
- Develop an in-depth knowledge of all aspects of the solution domain to implement the most current and relevant solutions.
- Drive the assessment and resolution of software, hardware, or process defects discovered throughout the pre-launch, post-launch, and quality review processes.
- Any ad-hoc duties as required.
- This is a sole contributor role.
Required Skills
- IT degree with at least 3 years of work experience in MNCs as a solution architect.
- Proven track record in designing complex applications that meet or exceed operational metrics for scalability, security, compliance, performance and quality.
- Conscientious and proactive in learning all aspects of the solution domain as well as creating solutions that meet approved standards and developing roadmap that reduce the number of exceptions.
- Has good understanding of software, hardware and process aspects of an application project to drive the assessment and resolution of any of such defects discovered during any phase of the applications development, including post-launch.
- Strong drive for result.
- Strong and effective communication, negotiation and influencing skills
- Ability to deal with and resolve complex problems
Skills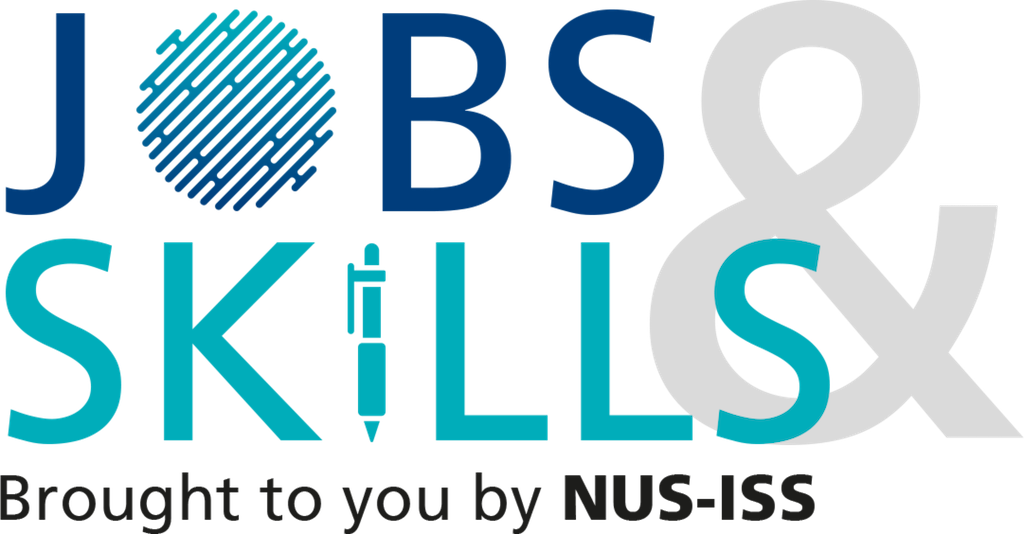 Shopee is looking to hire NUS-ISS talent.
Job Description:
- Design and implement web backend services using Python + Django/Flask
- Write high-quality, clean, maintainable code using engineering best practices (unit testing, source control, continuous integration, automation, design patterns, etc.)
- Analyse requirements, design and develop features
-Understand the product, constantly optimise the product, identify and fix problems, improve stability and user experience
- Optimize application for maximum performance and scalability
- Build reusable code and libraries
- Collaborate with fellow developers, product managers, user experience designer, and operation engineers to build products with web technologies

Requirements:
- Bachelor's or higher degree in Computer Science or related fields
- Passionate about coding and programming, innovation, and solving challenging problems
- Hands-on experiences in Web Service frameworks and technologies such as Django, Ruby On Rails, or Node.js
- Familiar with HTTP protocol
- Familiar with performance tuning of Web Server, massive concurrency handling, and caching mechanisms
- In-depth understanding of data structures, Database and other computer science fundamentals
- Familiar with Linux development environments
Skills Responsibilities:Handle customer service hotline and provide the first level of support.Provide quality customer service to customers over the phone or email.Remain up-to-date with the latest information that impacts the delivery of service to the customers and provides accurate information promptly to customers.Listen, probe and question in order to clarify and understand customer needs.Resolve customer queries efficiently and escalate problems/issues promptly.Follow-up on outstanding cases and perform call back to Read more
customers if necessary.Follow Standard Operating Procedures closely.Work as a team and ensure that the contact centre service level is met.Any other tasks assigned.Requirements:Candidate must possess minimum 'O' levels with good relevant experience or a Diploma/Degree certification.Customer-oriented with good interpersonal and communication skillsHighly adaptable to a fast-paced and dynamic environmentPleasant disposition and personalityA team player who possesses a sense of urgencyCandidates with experience in customer service or contact centre will have an added advantage
Skills Responsibilities:Actively define and analyse the organisation's business requirements.Conceptualise and develop innovative and cost-effective IT solutions to meet business requirements.Assess and advise on key ICT trends and best practices to meet business objectives.Develop the validation and acceptance criteria with users to ensure acceptance of IT solutions.Drive the smooth deployment, adoption and operations of IT solutions.Implement and maintain IT governance frameworks, standards and policies for managing ICT projects, budgets, risks Read more
and resources.Manage customers' expectations, develop and actively engage customers to enhance customer satisfaction.Project, contract and vendor management skills are required.Requirements:Proven experience in IT business analysis, application solutioning and design, testing, and new technology evaluation.Excellent communication skills, both oral and written, with the ability to pitch ideas and influence stakeholders.Able to facilitate discussions / workshops to elicit, manage and prioritise key business needs.Ability to establish and foster effective relationships and partnerships with different stakeholders
Skills Jobs Responsibilities

Responsible for executing the end-to-end processing of invoices
Process 3-way, 2-way and non-PO vendor invoices
Process vendor credit notes
Manage unmatched invoices and resolve invoice processing issues
Assist Invoice Processing Team Lead in the update of SOPs whenever there are changes to the process
Ad-hoc duties as assigned


Job Requirements

Min. Diploma
Min. 1-2 years of experience in invoice processing
Experience working in finance shared services and knowledge of SAP is advantageous
Able to start work within Read more
short notices


Application Procedures
>Interested candidates, please email your resume to:
>Lynn Mak Ling Ling (EA Personnel No. R1986990)
[Click Here to Email Your Resume]
>Recruit Express Pte Ltd (EA No. 99C4599)
Skills