Sign in or register for a JobTech account.
Jobs that require

source code

skill

OverviewHapz is on a mission to revolutionise the event industry with a one-stop event management platform. We provide a unified solution for event organisers to manage their ecosystem - from their ticket-booking experience, real-time data analytics, to on-ground payment solution. We have partnered with some of the best events in Singapore, including Beerfest Asia, Singapore Yacht Show, National Day Parade, and F1 Community Events. We also have strong Read more
brand partners, such as Singtel, Shopee, Lazada, and Grab.We are now looking to expand our reach within Southeast Asia. To drive this, we are looking for a visionary Technical Lead to join our Product Team.Team & RoleThe product team is the cornerstone of Hapz platform. We use leading-edge technologies such as Apache Kafka, Kubernetes, Docker, Spring Boot, Elasticsearch, etc to build a scalable event management platform that has processed millions in ticket revenue and simplified event operations for large scale events with 30,000+ attendees.Hapz adopts the following core principles for software design:Agile ManifestoMicroservices ArchitectureContinuous Integration / DeliveryInfrastructure as a Code12-Factor ApplicationAs our Technical Lead, you will work closely with the CTO and PM to design and execute the product development roadmap. You will direct the development process as a team leader and lead developer.You will:Understand Hapz's product vision and assist in the development and realisation of the IT roadmaps.Mentor the development team on software development design and frameworks to establish consistency and best practices.Maintain proper source code version control in the development team.Manage software versioning and ensure backwards compatibility.Acts as an expert technical mentor to the development team and business users.Lead code reviews to identify mistakes in development phases and improve software quality.You may enjoy this if:You have good team spirit and enjoy mentoring others.You are a champion of scalable architecture and software design patterns.You are an excellent communicator. You can effectively share product value and vision with various stakeholders (both technical and non-technical) and rally team members.You enjoy autonomy - you manage your own time, initiatives, and priority effectively.You are analytical and result-driven.You like working in a fast-paced environment.We're looking for:At least 7 years of technical design related to Java software development.Expert in enterprise development using Spring Boot on Java EEExpertise in technical knowledge in software development methodologies, design, and implementation.Experienced in implementing technical solutions, from inception to completion.Experience with a wide variety of technologies.Hands-on practical experience architecting AWS cloud environments.Nice to haves:Residing in Singapore or Southeast Asia. Willing to relocate to Singapore.CultureHapz is a people-first company, we believe that our goals can only be achieved in a supportive and autonomous environment - where you can take control of your own growth and initiatives. We are also adaptable; we cherish flexibility and ability to thrive in uncertainty. Finally, we put a huge emphasis in communication and empathy. We look for individuals who actively listen, help their teammates, and share their insights.***********If this role would make you excited to come into work every day, please send your CV to careers@hapz.com or through this platform to apply.
Skills

Job Description:
1. Application requirements analysis and design proposal;
>2. Application development (new requirements);
>3. Application enhancements (changed requirements)
>4. Application implementation (testing, documentation, training);
>5. Application support and maintenance (troubleshooting, defect fixing, upgrades);
>6. Design, configure and managing Geodatabases to support multiuser editing and application usage.
>7. Monitor and review the operation support issues and enhancement task with key users, support team and reporting manager;
>8. Collate and review enhancement request with key users and Read more
reporting manager, including impact analysis, prioritisation and efforts required;
>9. Source codes and application inventory;
>10. New technology exploration and conduct proof-of-concept;
Job Requirements:
1. Familiar with ESRI ArcGIS Suite of Product version 10.6 and above;
>2. 5 years experience in GIS related application development and maintenance;
>a. Leaflet/ESRI Leaflet
>b. ArcGIS API for Javascript
>c. ArcGIS Pro SDK
>d. ArcObjects SDK for .Net
>e. Python/ArcPy
>f. C#
>3. Experience with web development;
>a. JavaScript
>b. CSS/HTML
>4. Experience with managing Geodatabase and ArcGIS Data Store including replication;
>5. Experience in these areas will be added advantage;
>a. React
>b. C3.js
>c. D3.js
>d. Git
>e. Ms Visual Studio 2012 and above
>f. Ms SQL Server 2012 and above
>6. Certified ArcGIS Desktop Developer Associate, Web Application Developer Associate, ArcGIS Enterprise
>Administration Professional or Enterprise Administration Associate will be added advantage.

EA License No. - 14C6941
Skills

Are you the right person we are looking for as our team player to support our business growth? As part of our Next-Generation ICT Engagement and Consultancy (Thatz 2.0) growth roadmap, we are seeking keen candidates to join us on our journey as we scale towards greater heights.


Founded since 1998, Thatz International has now evolved into the Next-Generation ICT Engagement and Consultancy establishment.

Thatz 2.0 offers leading edge ICT Read more
& Digital Solutions, as well as, world class Services to organizations, companies or institutions seeking to further their operations or businesses excellence.

A BizSafe3 and TAFEP pledge company, Thatz International has been recognized through various achievements such as Singapore SME1000 since Year 2013 and Total Defense Award since Year 2012. The Founder has also been recognized with the inaugural Teochew Entrepreneur Award 2016.

Join Thatz now to maximize your true potential to the fullest by excelling in your CAREER!

ARE YOU THATZ ONE?


Senior TIBCO Developer (BusinessWorks/Mulesoft)

Primary Responsibilities:


Responsible for the design, development and testing of TIBCO applications, including but not limited to TIBCO BusinessWorks, Enterprise Message Service, Business Events, TIBCO Hawk, TIBCO ActiveSpace, TIBCO Adaptors, TIBCO Spotfire and TIBCO integration with big data such as Hadoop and Apache Kafka.
Responsible for producing TIBCO deliverables, including but not limited to application source code and service specification documentation.
Responsible for performing tasks and activities in the various phases of the Software Development Life Cycle (i.e. service design, development, testing and deployment) for Company's TIBCO projects.
Responsible for liaising with Company's IT stakeholders such as third party vendors and Company's delivery team, business analysts and project managers to perform development activities.
Development of code for TIBCO applications in accordance with Company's requirements and approved design and specifications.


Job Requirements:

Bachelor's degree in Computer Science or equivalent in relevant discipline.
Minimum of 7 to 9 years' development experience with strong understanding of requirements for design, coding and testing of information systems.
Strong knowledge of and experience with TIBCO, JAVA and Bigdata products such as Hadoop, Spark, Impala and Kafka.
Strong knowledge of development, implementation and production processes.
Demonstrates the ability to operate independently to design, develop and implement software.
Experience in using version management tools such as Team Foundation Server (TFS).


Key objective of this role:
>To deliver awesome user experience through result oriented yet friendly service disposition ...we call it Thatz Way!

Benefits:
Compensation Package:

Basic Salary
H&S Insurance Coverage
Annual Leave and Medical Benefits
Other Benefits


As a people developer, we embrace Thatz Delight for:

Annual Increment based on your job performance
Company events and annual awards
Community and sustainability support




As an advocate for fair employment, we strive to do our best to render objective and merit based considerations for all applications, and we shall communicate with you personally when short-listed. For those who are not short-listed, your profile will be kept for other opportunities where suitable.

Best wishes to your job search!

Feel free to recommend this position to your friend(s) or relative(s) who may meet our needs and be rewarded.

For more information about THATZ and other job listings, please visit: www.thatz.com
Please like our Facebook: www.facebook.com/thatz.international
LinkedIn: www.linkedin.com/company/thatz-international-pte-ltd
Our Software Product: www.thatzcontact.com and https://yummydurian.com
Skills

Company Description

FireEye is the leader in intelligence-led security-as-a-service. Working as a seamless, scalable extension of customer security operations, FireEye offers a single platform that blends innovative security technologies, nation-state grade threat intelligence, and world-renowned Mandiant® consulting. With this approach, FireEye eliminates the complexity and burden of cyber security for organizations struggling to prepare for, prevent, and respond to cyber attacks. FireEye has over 7,500 customers across 67 countries, Read more
including more than 50 percent of the Forbes Global 2000.

Job Description

FireEye seeks experienced Consultants to deliver Mandiant services to prospective customers. The successful candidate will possess sound strong consulting skills, strong technical skills, and exceptional and be adept in delivering multiple projects under tight deadlines.

As part of the consulting team, you will be focused on delivery of digital forensics, incident response investigation services or other strategic services such as network penetration assessments, application testing, source code reviews, threat analysis, wireless network assessments and social engineering projects to our client base.

You will work closely with the Consulting Services Manager / Director to understand the client expectations and deliver services that far exceed those expectations. You will also brief senior executives on threats in their environment and their industry, based on FireEye and Mandiant's wealth of threat intelligence. You will also author whitepapers, develop free tools and speak at conferences as we encourage give back to the community and strongly support sharing of expertise.

Key Responsibilities:

Manage clients and deliver engagements

Deliver security incident response investigations that involve computer crimes and require log, forensic and malware analysis

Direct litigation support efforts by acquiring, minimizing, searching and producing electronic evidence for legal counsel as well as serving as an expert witness as needed

Deliver application testing, source code reviews, threat analysis, network penetration, wireless network assessments and social engineering projects

Present technical material in a clear, organized briefing to a mix of technical and non-technical personnel

Identify opportunities to integrate FireEye / Mandiant appliances with other security products in customer's network

Qualifications

Experience in managing SOCs, delivering incident response programs, information security programs, and performing related assessments such as digital forensics investigations, incident response, network penetration assessments, application testing, source code reviews, threat analysis, wireless network assessments and social engineering projects

Experience with FireEye and / or Mandiant products, highly desired

Excellent knowledge of current information security solutions and technologies, including network and host based products

Experience implementing information security controls in a diverse network environment

Experience and knowledge of packet flow/TCP/UDP traffic, firewall technologies, proxy technologies, anti-virus, spam and spyware solutions (Gateway and SaaS)

Malware/security experience

Programming / scripting skills, highly desired

Excellent communication and presentation skills with the ability to present to a variety of external audiences, including being able to interact with senior executives
Skills Fun, Friendly Environment with great CultureGreat career advancementJob DescriptionTo design and code functional programs and applications.Mainly engaged in designing and developing server-side logic, concurrently, you will be working with project lead, designer, other developers and QA engineersResponsibilityCollaborate with a team of IT professionals to set specifications for new applicationsWrite high-quality source code to program complete applications within deadlinesEvaluate existing applications to reprogram, update and add new featuresIntegration Read more
of user-facing elements developed by front-end developers with server-side logicUse best practices in software design to build reusable code and librariesBuild secure, fast and scalable web applicationsRequirementsAt least 1 year of experience in software development or computer programmingEducational background in Computer Science, Information Technology, Information Systems or equivalent preferableExcellent proficient in Laravel PHP frameworkKnowledge in front-end technologies, such as JavaScript, HTML5, and CSS3Proficient in relational database: MySQLExperience in designing and building applicationsExcellent understanding of software design and programming principlesKnowledge in developing and integrating services using AJAX, RESTful APIsExperience with Git and Atlassian toolsteam-oriented personality, love to solve problems and a higher degree of independenceExperience in the following is a plus:Experience with Continuous Integration tools such as JenkinsUnderstanding with hands-on ability on Linux systemFamiliar with containerization such as DockerYou are encouraged to provide examples or samples of your work if anyWe regret to inform you that only shortlisted candidates will be notified.
Skills Contract
Sims Lane (near Aljunied MRT)
Up to $6,000

Key Responsibilities:

Responsible working closely with Business Analyst, Business users, Project Manager to understand URS, provide solutions if necessary and coordinates with overseas teams
Lead a team of developer(s) in analyzing, development, delegation and monitoring of Team tasks
Provides timely project updates, proper planning and execution
Provides 1st level support, lead troubleshooting and resolving reported/encountered issues
Validate source codes, lead system integration and provide guidance to team Read more
members
Opportunity to work in our US office

Location:

Sims Lane (near Aljunied MRT)

Period:

Monday - Friday 9am to 6.30pm

Role:

Contract (convertible to perm, subject to performance)

Salary:

Up to $6,000

Requirements:

Degree in Computer Science or related subjects
At least 1 year of experience in leading a team or project
At least 3 years of experience working with web, console or API development using any programming languages of .net 2.0/Core (C#, VB, ASP) or Java
At least 3 years of experience on MVC/entity framework development
Experienced in development through the full cycle of SDLC, designing and working with n-tier architectures
Knowledgeable in writing complex SQL stored procedure, data normalization and performance optimization
Solid knowledge of OOP software concepts, design patterns, and best practices
Prior knowledge to SSIS, SSRS and MS SQL server 2008 and above will be of higher advantage
Able to communicate effectively in both verbal and writing and work with cross functional teams
Self-motivated, independent, detail oriented, responsible team-player
Able to meet tight project timeline
Knowledgeable or experienced working with Stocks/Futures/Options products
Knowledgeable or experienced working with Exchanges connectivity
Experience leading a team with Agile methodology like SCRUM
Experience with version control tools (SVN, Github)

Interested applicants, kindly email your detailed resume (MS Word format is preferred):

[Click Here to Email Your Resume] (Reg No: R1984958)

Please ensure that applications sent through email are no bigger than 1Mb.

We thank all applicants for your interest but regret to inform that only shortlisted candidates would be notified.

Success Human Resource Centre Pte Ltd (EA License Number: 97C4832)
>1 Sophia Road, Peace Centre,
>#06-23/29 Singapore 228149
>T: 6337 3183 | F: 6337 0329 | W: www.successhrc.com.sg
Skills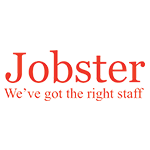 Permanent Role
Working location: Central Area
Working hours: Monday to Friday, 830am to 6pm

Responsibilities:

As an Oracle PL/SQL Developer, you will be a key member of the Database Group responsible for providing overall database support with concentration in back-end programming.
The PL/SQL Developer will be responsible to properly maintain source code sets and necessary technical documentation, and assist the DBA's in overall database maintenance.
Leverage knowledge of Oracle database development and be instrumental Read more
in the successful implementation of product.
Develop, design, test and implement complex database programs using Oracle and third party tools.
Performance tune SQL's, application programs and instances.
Evaluation of new and upcoming technologies.
Providing technical assistance, problem resolution and troubleshooting support.


Requirements:

Bachelor's degree in Computer Sciences, Information Technology and/or related discipline required.
Min. 3-4 years of experiences as a developer
Experience with Oracle Version 10g, 11g, 12c
Strong experience with oracle functions, procedures, triggers, packages & performance tuning,
Hands on development using Oracle PL/SQL.



*We regret to inform only shortlisted candidates will be notified*
Skills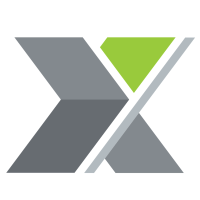 *Candidate must be able to come by our Singapore Office to take a test*
Xtremax is looking for IT talents with programming experience and a real passion for technology. You'll be working in a team and be involved in the development of web applications, responding to issues and addressing general day-to-day programming matters.
Responsibilities

Development of ASP.NET Web Based Solution
Customize Content Management Systems like Sitecore and Sitefinity using ASP.NET
Collaborate in a Read more
team with Source Codes Management Systems like GIT
Develop test plans and cases
Advance technical and functional documentation according to the adopted methodologies

OR

Development of Java Based Solution
Collaborate in a Team-Based environment with Source Codes Management Systems
Develop test plans and cases, as well as, the technical and functional documentations according to the adopted methodologies.

Requirements

Strong communication skills and an independent learner
Basic understanding of ASP.NET, C#, Javascript, HTML
Familiar with object oriented programming language
Programming experience gained from a commercial role or studies
Well-versed in Java technologies
Basic programming experience gained from a commercial role, your studies or similar
An understanding of HTML
Skills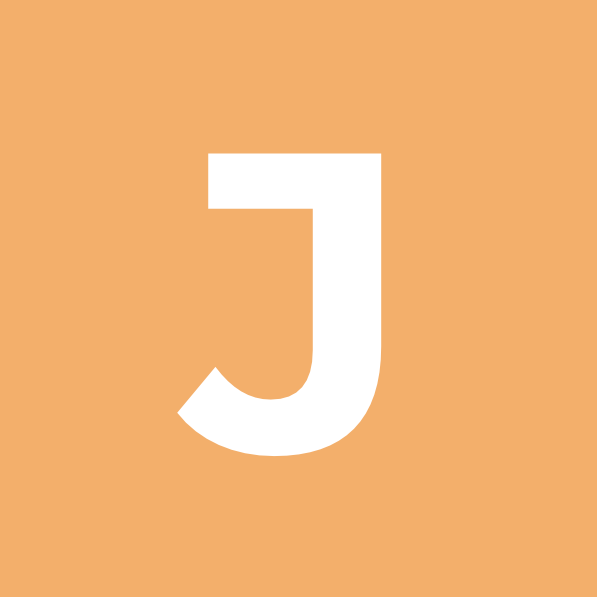 Roles & ResponsibilitiesResponsibilities:
- Plan, lead and implement Information Security initiatives within the Company
- Keep abreast of Information/Cyber Security landscape and work with industry to evaluate potential security solutions, including product evaluations, pilots and proof of concept
- Review system design to identify IT Security risks and provide mitigation measures- Develop and maintain Baseline Security Standards (BSS) for servers, databases, network devices and monitoring tools
- Conduct periodic BSS compliance assessment Read more
against servers, databases, network equipment and monitoring tools
- Conduct Penetration Test, Source Code Vulnerability Assessment and Vulnerability Assessment (VA)
- Review threat intelligence reports to identify threats and take appropriate actions to improve the security posture
- Assist Technical Project Manager to manage the implementation and operation of Information Security projects.

Requirements:
- Bachelor Degree in Computer Science or System Security and related studies.
- Minimally 5 years' relevant IT working experience in areas of IT Risk, Governance or Information/Cyber security
- Good knowledge of industry best practices and frameworks pertaining to IT Controls (IM8, MAS TRM Guideline, COBIT, ISO27001/2 etc)
- Possess in-depth hands-on experience in one or more of the following areas: Infrastructure, Database, Network, Application or Mainframe
- Preferably has experience in IT Risk management or Secure Software Development Architecture
- Preferably possess one or more appropriate IT security certifications, such as CISSP, CRISC, CISM, CISA, CEH, etc

EA License No.: 12C6060
Skills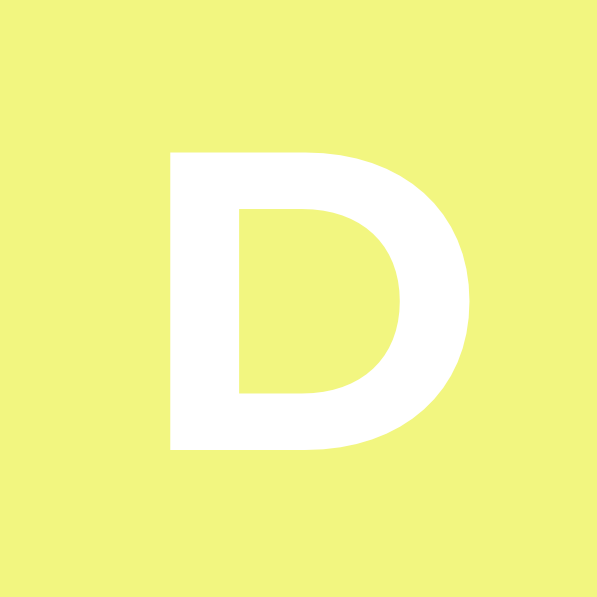 Roles & ResponsibilitiesBusiness Function

Group Technology and Operations (T&O) enables and empowers the bank with an efficient, nimble and resilient infrastructure through a strategic focus on productivity, quality & control, technology, people capability and innovation. In Group T&O, we manage the majority of the Bank's operational processes and inspire to delight our business partners through our multiple banking delivery channels.
Come and join e-FX team and build the future of Read more
FX trading. The e-FX Development team is looking for a Technical Lead, who will take a key role to bring the team to being the best eFX team in the banking industry by delivering quality software solutions promptly. This role involves leading, designing and developing cutting edge e-FX software applications, web technology, microservices and APIs on cloud using multiple technologies.
The successful candidate should have extensive hands-on development experience in building robust, highly scalable, high-performance, low latency FX trading applications that connect with mobile, web, and standalone applications, and/or smart devices to offer a wide range of functionality that can grow over time.
Responsibilities

Manage the agile development team in Sprint and Kanban, work closely with the Product Owner and ensure the progress in Sprint and Kanban boards
Communicate and manage the business stake holders for the e-FX enhancements and projects
Re-design and migrate the exiting Java e-FX applications to ­modern cloud-native architecture
Ensure the security in the application and guide team to address all issues with Pentest, SonarQube, SonarType OSS and HPfortify source code scan
Propose technical solutions that best fit the business requirement in terms of the cost efficiency and effectiveness
Applying the technology that may help business and support efficiency e.g. system monitoring with effective metrics, machine learning, and test automation
Optimize the development process and maximize the output from the development team
Build the culture for team collaboration and share the common understanding and motivate development team to achieve higher standard of deliverables
Lead the implementation in e-FX applications in core Java, multi-threading, web front end, back end web services, Restful Json APIs, spring framework, microservices and OpenShift
Drive the DevOps, automate the CI/CD flow with the test automation, TDD and BDD process

Requirements

8+ years of software development working experience with core Java, multi-threading, both web front end and backend SOAP web services, Restful Json APIs, spring framework, spring boot, spring cloud, microservices and OpenShift
At least 5 years experience in a tech lead or scrum master role driving the team excellence to deliver the solutions in an Agile way using Sprint and Kanban
Expertise in DevOps and automate CI/CD flow with test automation and able to implement TDD and BDD process to ensure the high quality of the software deliverables
Sound experience in architecture design by adopting design principles and various design patterns for a secure, reliable, scalable, high throughput, low latency and operational excellent application that best fit the business requirement
Self-Motivated and passionate to build e-FX trading platform with microservices architecture which is cloud ready and ready to migrate AWS, Azure or Google cloud seamlessly
Track record on improving the team efficiency, lead and transform the agile team into a high performing team
Excellent in communication and able to manage the business stake holders for the e-FX enhancement and projects
Experience in e-FX trading application is a plus.
Skills