Sign in or register for a JobTech account.
Jobs that require

sql

skill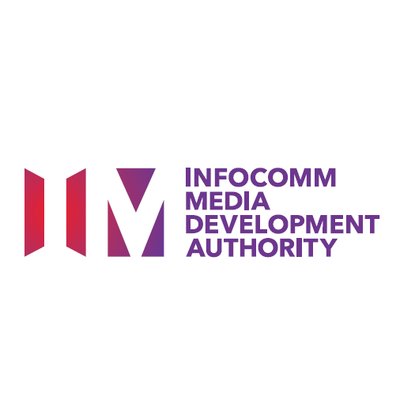 Responsibilities:
You will be part of the team that conceptualise, architect and initiate greenfield cybersecurity projects, define security architecture for next-generation infocomm technologies, and develop niche cybersecurity tech capabilities for the ICM sectors. You will work closely with the team and be responsible for executing big data related cybersecurity projects, and provide advice to the team on big data related technical issues.
The successful candidate shall be responsible, among others, to:
Conceptualise, plan, execute and manage new programs, R&D or initiatives relating to the use of big data to improve cybersecurity for the infocomm and media sectors.
Monitor advancements in big data technologies and identify new tools and frameworks that could improve efficiency and fine tune existing data analytics platforms.
Develop and review data models for cybersecurity projects.
Process, cleanse and verify the suitability of data used for data analytics, as well as interpret and analyse big data sets using statistical techniques.
Identify cybersecurity use cases together with project team and stakeholders, and develop data analytics rules or data models to deliver the use case outcomes.
Conceptualise and manage the development of infrastructure required for optical extraction, transformation, and loading of large volume data from various data sources.
Manage the development of infrastructure required for real-time and batch data ingestion and processing pipelines for data analytics, machine learning, dashboarding and visualisation.
Work with vendors to develop data analytics systems and validate accuracy of data models developed.
Requirements:
Background in Computer Science / Computer Engineering / Information Technology / Mathematics / Statistics / Data Science and Analytics.
At least 2 years of experience in quantitative data analytic or machine learning data models development for cybersecurity or network infrastructure use cases using big data.
Good understanding of programming languages including Python, R, SQL and Java/C/C++, ETL frameworks, and able to develop programming scripts minimally in Python or R.
Experience in using databases for big data analytics such as Greenplum / Hadoop / Hive / HBase frameworks, and able to write complex SQL queries.
Domain knowledge and experience in the following areas is preferred:

Computer networking
Network security
System security

Familiarity with big data streaming tools, database frameworks and visualisation tools such as Apache NiFi, Storm, Spark, Hadoop, Greenplum, Airflow, Kibana, Tableau and their areas of applicability.
Good understanding of Artificial Intelligence, Machine Learning and Deep Learning concepts.
Good writing, communication and presentation skills.
Fast learner with self-motivation and independence to acquire knowledge on new domains or technologies quickly.
Strong analytical and problem-solving ability.
Plugged-in to the latest technology and security developments for the telecommunication sector.
Willingness to delve into administrative, legislative, technical, research and development works.
Position will commensurate with experience.
Only short-listed candidates will be notified.
Skills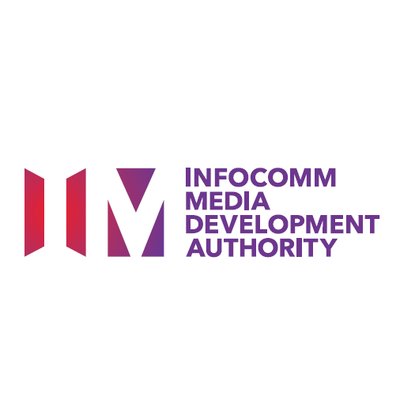 Manager - Application Engineer
Responsibilities
You will be part of IMDA's cybersecurity arm that executes ICT initiatives to uplift the cybersecurity posture of the Infocomm and Media (ICM) sectors. You will work closely with the team and be responsible to plan, design, procure, configure and deploy ICT systems for various telecommunications-related cybersecurity projects.
The successful candidate shall be responsible, among others, to:
Work with the servers, network infrastructure and user/operations teams to conceptualise, define requirements, procure, manage and deploy the required business application(s).
Ensure that business application(s) are compliant with government security policies and guidelines, fulfil all business requirements and are adequately tested, patched, and securely configured before commissioning.
Support the conduct of pre-commissioning application/system tests, such as user acceptance testing, performance testing, operations readiness testing, system security acceptance testing, security reviews and/or security audits.
Code and configure prototypes for business applications for proof of concepts, where necessary.
Develop documentations required for hand-over of the business application(s) to the IMDA user or operations team.
Support the operationalisation of the business application(s).
Provide consultancy advice and guidance to IMDA teams on related technical areas.
Perform other related duties as assigned.
Requirements
Background in Computer Science / Computing / Information Technology or equivalent
Certification in DevSecOps Engineering is preferred.
At least 5 years of relevant working experience in developing, deploying and managing ICT applications and systems on various operating platforms (e.g. Windows, Linux), and virtualization platforms (e.g. HyperV, VMware).
Proficient with coding and DBMS languages such as C, C++, Java, Python, Go, SQL, etc, and Linux CLI.
Understand the threat models and security risks for application systems, and be able to apply DevSecOps in the SDLC of applications developed for various platforms, such as web application, embedded application, mobile application, websites.
Familiar with cloud deployment models and application security in cloud environment.
Familiar with security best practices such as OWASP Top 10, and security principles for secure application development such as input validation check, data sanitisation, secure session management, AAA, cryptography, etc. Candidates with past trainings in these areas is preferred.
Able to write and review codes for security testing.
Knowledgeable with computer networking (e.g. TCP/IP, UDP, OSI model, etc).
Able to show motivation and initiative, problem-solve, be flexible, and handle multiple projects.
Able to work both independently or with multiple teams.
Possess strong analytical and organizational skills.
Possess good written, communication and presentation skills.
Familiarity with government security requirements and/or processes (e.g. procurement) will have an added advantage.
Position will commensurate with experience.
Only short-listed candidates will be notified.
Skills

Fast growing start-up headquartered in Toulouse with regional offices in Singapore, Denver, Berlin and Melbourne. Founded in 2014 and privately owned, with Alstom & Continental as minority shareholders. With over 120 highly-skilled and passionate employees specializing in robotics, computer vision and vehicle dynamics, easymile supplies smart mobility solutions and autonomous technologies powering driverless vehicles with existing products such as: the EZ10, a 100% electric driverless shuttle deployed in 20 countries worldwide; the TractEasy, the first autonomous electric baggage tractor jointly developed with TLD.
**Responsibilities **
Shape EasyMile's data platform by ingesting, manipulating, and visualization data across on-premise data platforms
Leverage the best tools to define processes and workflows.
Ensuring that data is ingested and analysed securely and efficiently
Define, Implement and maintain pipelines / workflows for training, validation, and optimization of machine learning based algorithms
Develop, construct, optimize and maintain machine learning based infrastructure(s) (e.g. databases / data lakes, training server(s))
Employ sophisticated analytics programs, machine learning and statistical methods to prepare data for use in predictive and prescriptive modeling
Collaborate with cross functional agile teams of software engineers, data scientists, and others.
**Essential **
Bachelor Degree in Computer Science, Computer Engineering, or a related field
Experience as a Data Engineer, Software Developer, or similar.
**Experience with Machine Learning toolkits like Tensorflow**
Demonstrable aptitude in Python development
Experience working with cloud-based infrastructure (AWS, GCP)
Experience in data processing / ETL implementation (e.g. Beam, Airflow, Dataflow, Spark)
Experience with building data lakes and data warehouses
Good knowledge of writing performant SQL, Airflow, DataFlow and Spark
Containers technology including Docker and Kubernetes
Experience with real-time stream-processing systems (e.g. Kafka)
Very good oral and written English.
**Strongly desirable **
Experience with Tensorflow and KubeFlow
Experience with AI algorithm design
Experience in the automotive industry

Skills

Possesses IT experience or application support with knowledge on the following will be an advantage:
At least 4-5 years of experience
Experience in Payment & Settlement Systems with strong domain knowledge of Asia Pacific payment systems (e.g. RTGS, NEFT, G3 FAST, etc.), SWIFT standards and ISO 20022 Messaging format.
Familiar/Experience in gathering and analysing Business Requirement, Technical & Functional Specification Design documentation, test case design.
Familiar with SDLC and production support.
Some knowledge in J2EE, Oracle, SQL, Unix/Linux, Web application development, IBM MQ
Strong and patient analytical and problem solving skills
Good inter-personnel and communication skills across a wide range of people
Self-motivated and possess drive, and ability to work independently and a good team player
Experienced in working with different teams on medium to complex regional channel systems will be an advantage.
Skills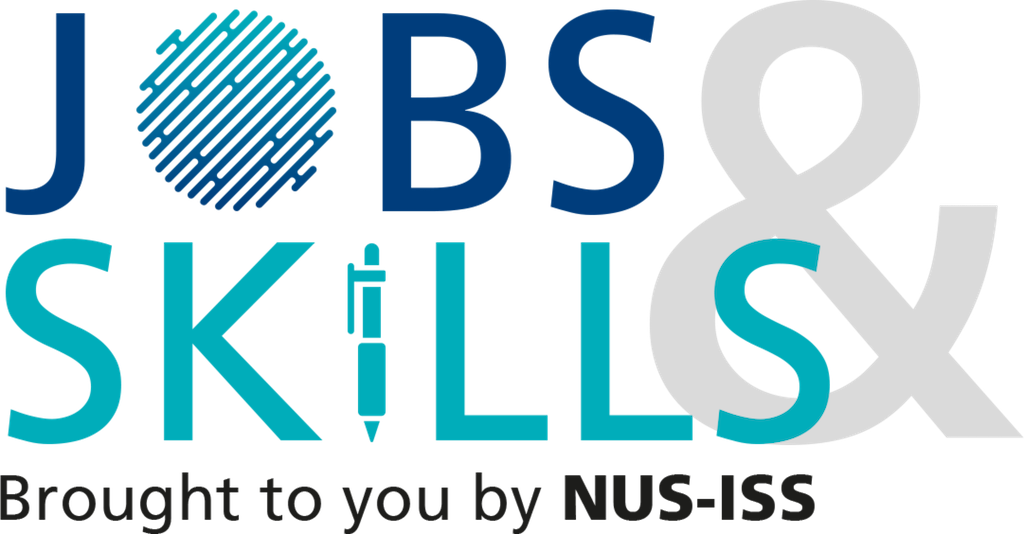 We have a great opportunity for a talented and self-motivated Senior Developer to join our Project Management team at NCS. At NCS, we seek to nurture talents in creating and developing innovative solutions. If you are passionate about new technologies and new ideas, NCS could be a place for you!
As our Senior Java Developer, you will work both on product features as well as on building our team and capabilities. You will be the responsible for features development and launch, be the technical leader in the organisation and providing mentorship to the Engineering team. By joining our team, you will have the opportunity to be part of innovative technology products that have a real business or social impact.
Our ideal candidate is the one with the strong passion to build complete and robust product and drive it to its maximum potential with continuous feature building and updates.

Roles & Responsibilities
• Write elegant, semantic and easily maintainable code.
• Complete the product development and quality assurance efforts.
• Participate and lead, when needed, the requirement gathering meetings with major clients.
• Make changes to configurable items, which include hardware, software, documentation, etc. It covers configuration management planning, configuration identification, configuration controls & audits
• Develop unit test package, execute tests & document test results to ensure the quality of the program
• Assist in the integration testing, system testing, User Acceptance Test ( UAT) & implementation activities to fix the reported problems/bugs of the system to ensure the smooth execution of programs in the production environment
• Investigate all reported problems/errors & initiate amendments & testing so that the system can operate correctly & efficiently
• Prepare & maintain up-to-date system documentation.
• Analyse functional requirements to translate into application design using established design methodologies and guidelines
• Ensure codes comply with security guidelines
• Work with team lead to ensure design and programme codes conform to architecture and design standards, and that design satisfies functional and system requirements
• Participate in requirements gathering; work with Business Analysts in reviewing and refining functional specifications
• Participate in peer reviews to improve project quality

The ideal profile should have / be
• Degree in Computer Science, Software Engineering or equivalent preferred
• Strong programming skills – at least 3 years development experience
• Ability to pay excessive attention to application quality and ease of use
• Passion for intuitive user interfaces
• Strong Java / J2EE abilities
• Good understanding of AngularJS, Spring, SQL, Hibernate and ORMs
• Good understanding of RESTful services
• Reasonable HTML, CSS, JavaScript abilities
• Bonus for knowledge of iOS and Android development
• Bonus for knowledge of SAML 2.0, OAuth 2.0, JWT protocal.
• Ability to work under pressure and meet deadlines
• Strong problem solving skills and ability to think out of the box
• Team player with strong communication and interpersonal skills
• Self-motivator with a positive attitude and with high energy
• Customer focused
• Proficient in written and spoken English
Skills Responsibilities and Duties


To analyse, design, develop, code, test and improve solutions, programs and interfaces adhering to quality and standards.
To transform design concepts, wireframes and prototypes into responsive and user-friendly GUI, as well as integrate new software technologies to meet the business needs.
To assist in user training and user acceptance testing, and to provide application support to business units and teams, before and after implementation.
To assist in automation and Read more
maintenance of Azure environment.
Perform code reviews with team members.
Lead and mentor junior developers.
Serve as an expert on applications and provide technical support.


Required Experience, Skills and Qualifications


Proficient in developing applications & interfaces in C#.NET ,ASP.NET, MVC, SQL using Visual Studio and SQL Server tools, is a must.
Experience developing and deploying reports, dashboards, and metrics.
Experience in React, HTML5, CSS3, Azure, Azure DevOps, Continuous Integration will be a plus.
Experience developing and maintaining system solutions to store, organize, and access data.
Experience in integrating interfaces with hardware and special devices such as scanners, readers, printers, etc. will be advantageous.
A Diploma in Information Technology, Computer Science or equivalent.
1+ years of recent direct experience with MS SQL Server, SSIS, SSRS.
2+ Years of C#/.net coding and development.
Must be adaptable and comfortable with changing business requirements.
Good verbal and written communications ability.
Good analytical, problem solving and programming skills.
Positive learning attitude and able to work well both independently and in a team.
Skills We are looking for a Systems Analyst
Job Description

Develop windows based database applications
Test, deploy and troubleshoot applications and systems
Enhance existing software
Provide technical and application support
Any other duties as assigned by the Manager
Knowledgeable in the following applications and languages
>
>VB.NET
MSSQL

Requirements

At least 1-2 years of relevant experience
Experience in Dynamic 365 will be an added advantage
Team player, proactive, adaptable and meticulous
Desire to succeed in a challenging environment and work independently/effectively

*Please note that this will Read more
be a one year contract under Recruit Express headcount.
We regret to inform only shortlisted applicants will be contacted.
EA Licence No. 99C4599
>EA Personnel Registration No. R1872248 (Serene Lim See Min)
Skills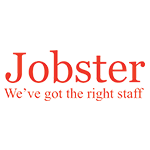 Responsibilities:
• Develop software using Agile methodology
>• Work closely and collaborate with the Business Analysts and Quality Engineers for user stories elaboration, test automation, bug fixes etc.
>• Work with DevOps team on setting up continuous integration, build and release automation.
>• Responsible for providing estimates for stories during sprint planning.
>• Responsible for converting acceptance criteria into automated unit tests.
>• Support production issues and duty rotation for after-office-hours support.
>• Champion Agile Read more
technical practices such as test-driven development, pair programming and refactoring.
>• Involve in application deployment.
Requirements:
>• Tertiary Education (Degree or Diploma) in relevant field is preferred
>• Hands-on working experience in building web application software using either OutSystems or .NET framework (C#)
>• Working experience in Agile software development and technical practices
>• Familiar with HTML5, CSS and JavaScript frameworks
>• Working experience with interfacing using SOAP/REST API technologies
>• Working experience in full-stack development will be added advantage
>• Working experience in Oracle database, SQL and PLSQL scripting will be added advantage
>• Working experience in setting up, configuring and administrating Microsoft IIS will be added advantage
>• Working experience in automated testing using Selenium will be added advantage
Skills • Very attractive remuneration package
>• Good working environment
>• Near MRT
>
Job Scopes:

Reporting to Department head
Involved in all phases of the software development life cycle – from requirements analysis, development, testing and implementation to on-going management and maintenance of the solutions
Analyse requirements based on specifications
Work with technical team to diagnose and resolve technical issues
Manage change requests, integration with other external applications and databases
Develop and code custom web based applications using Read more
.NET Framework and SQL server on the backend
Able to work under pre-agreed timeline and maintaining high-quality standards
Continually maintains knowledge of best practices in Web Development
Works from written specifications and pre-established guidelines to perform the functions of the job and maintains documentation of process flow

Job Requirements:

Diploma or degree in IT studies
4 years of related experience
ASP.Net, C#, SQL, CSS, HTML, Javascript skills will be added advantage
Hands-on technical ability
Possess analytical and problem solving

*** Sincere & Interested applicants, kindly forward your *Updated resume (word doc format) to [Click Here to Email Your Resume] and CC: Allan (R1223894) ***
Skills
Job Description:

Assist in the preparation and maintenance of Management Information System (MIS) reports
Assist in the upkeeping and maintenance of the ERP software
Participate in various projects to develop automation solutions according to organisation needs
Other ad-hoc duties as assigned

Job Requirements:

Diploma in Computer Science/Information Technology or its equivalent.
No work experience is required as on-the-job training will be provided
Required Skill(s): Microsoft Excel Macros, SQL
Knowledge in Microsoft Dynamic NAV/LS Retail will be of Read more
an added advantage
Possess good interpersonal and communication skill
Effectively Bilingual
Honest and Hardworking with good initiative
Skills