Sign in or register for a JobTech account.
Jobs that require

statistics

skill Job Title

Project Quality Leader

Job Description

In this role, you have the opportunity to

Provide quality leadership and steer all product quality related activities in Integral Product Development

You are responsible for

Ensures that appropriate quality plans are made that include all stages of the life cycle of the product and supports Quality Plan design

Validates key design inputs like: usability, reliability, performance, supportability, manufacturability, localizability, safety, security, privacy, serviceability, sustainability and costs

Provides effective Read more
oversight of the execution of the Quality Plan , any Risk Management activities, and of all design related activities during the product/system lifecycle

Performs independent technical assessment on product quality performance and post-market product quality analysis

Lead quality related problem solving and root cause analysis through collaborating with cross functional team to provide root cause analysis and corrective/preventive action

Uses post-market analytics and statistics to report on product quality performance in the field (provide feedback to manufacturing, suppliers or design teams) and initiates field actions when required

Act as a single point of contact (person assigned to project team) responsible to ensure that design meets quality and compliance standards for every milestone

Independently produces and completes Quality engineering documents

Co-work and reach out to personnel from Innovation & Design, Operations and Procurement to proactively engineer QRD (Quality, Reliability and Durability) and continuous improvement

Ensure product and procedure in compliance to ISO9001, ISO13485, 21CFR 820 and related regulatory

To succeed in this role, you should have the following skills and experience

A Bachelor degree in Electrical, Mechanical or Bio-mechanical engineering with rich experience working in product quality environment

A proven track record in product development and product quality in multi-disciplinary, preferable Medical development projects.

More than 5 years working as the Quality Project Lead in product development environment

Basic understanding of global medical device regulations, requirements, and standards, such as 21 CFR Parts 803, 806, and 820, IS13485, and ISO9001.

Understanding of Restricted Substances requirements (RoHS, BFR/PVC free)

Conceptualization of Test Requirements and Verification methods

Solid understanding and experience in Design for Six Sigma methodology and tools

Knowledge on reliability engineering (e.g. application of Reliasoft and/or Minitab software)

Possess good communication skills. (verbal & written)

Good team player, with ability to work with a cross functional organization.

Ability to converse in mandarin will be an advantage

Why should you join Philips?

Working at Philips is more than a job. It's a calling to create a healthier society through meaningful work, focused on improving 3 billion lives a year by delivering innovative solutions across the health continuum. Our people experience a variety of unexpected moments when their lives and careers come together in meaningful ways. Learn more by watching this video.

To find out more about what it's like working for Philips at a personal level, visit the Working at Philips page on our career website, where you can read stories from our employee blog. Once there,you can also learn about our recruitment process, or find answers to some of the frequently asked questions.

Contact

If you forgot your password, you can click the Forgot Password button on the Sign In screen to reset it.

If you have any other questions regarding the recruitment process please refer to our

FAQs

. In case of technical difficulties with the website, please send an email to

careersite@philips.com

.

(Note: To ensure fairness and legal compliance in our recruitment processes,

only technical issues will be monitored through the above inbox

. Please do not submit resumes or applications to this email, as they will not be reviewed. Only applications received through the online application process will be considered.)
Skills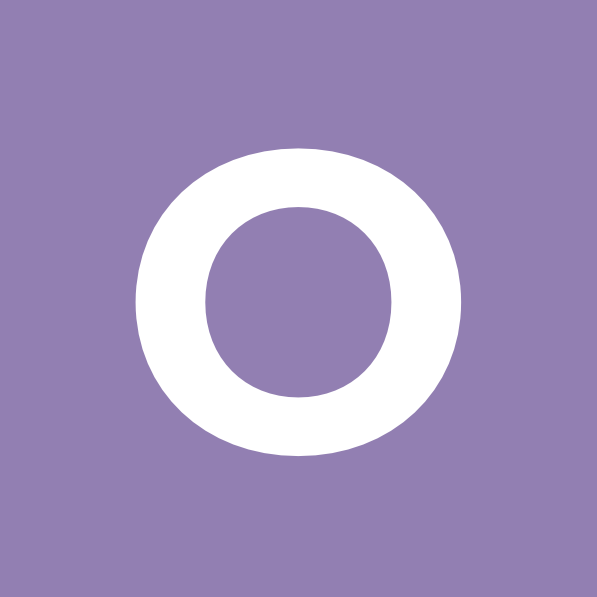 Job Description:

Provide analytics and administrative support to ALM portfolios

Assist traders in the generation, implementation, and testing of new trading ideas and models

Assist in corporate credit analysis

Course of Study preferred: Finance / Accountancy / Statistics / Mathematics / Economics

Other Requirements

Good understanding of financial markets, financial modelling, economics

Strong Excel Skills (pivot tables, vba).

Programming experience with Python, R.
Skills Expedia

Expedia Partner Solutions Analytics Intern

Singapore - Singapore

Do you have a passion for solving complex problems and driving big decisions using data and models? Expedia Groups big data platform will be your playground. We apply state of the art techniques to large datasets in order to understand the ever-changing online travel market.

Expedia Partner Solutions (EPS), the B2B partnership brand of Expedia Group, unlocks the power of Expedia Group for Read more
thousands of partners around the world. We reach out across many sectors from retail travel agents, financial institutions and airlines to loyalty organizations, online travel agents and corporate travel management companies using our expertise to fuel our partners growth.

Whats in for you? You will work in analyzing business trends and identifying ways to grow performance in the fast-growing APAC region, as well as developing analytical tools to spot insights and drive change.

What youll do:

Be an analytical partner to the entire organization, from different groups and teams in the business (Sales, Finance, Product, Customer Operations), providing data-driven insights to the leadership team and external partners

Understand business problems, identify the key challenges, provide/prototype solutions, and solve using statistical analysis and tools

Define and solve problems by using available data and reason-based assumptions

Turn massive amounts of data into action-oriented insights to help drive improvements for customers, for the business, and for our operations

Identify data sources, and correlate data across them, to develop insights that drive revenue-generating opportunities and operational improvements

Support, influence, and challenge business decisions with data and timely and insightful analyses

Communicate analysis findings and recommendations to colleagues, partners, and leadership in a clear, concise, and influential manner

Who you are:

Anticipated graduation in 2021 with a Bachelors degree in Analytics, Statistics, Mathematics, Economics, Engineering, Computer Science or other quantitative fields

Competent in writing and working with complex queries in SQL

Experience with data visualization tools (i.e. Tableau)

Strong verbal and written communication skills

An independent, motivated self-starter who will take ownership of own learning and resources

Enthusiastic to work in a diverse, global team across geographies and timezones

Strong problem-solving skills and the capacity to work under pressure and tight deadlines

Ability to speak Japanese/Korean is a plus

Applied experience with data mining and analytic methods such as Clustering / Cluster Analysis, Factor Analysis, Regression Models, Logistic Regression, Predictive Modeling, optimization models are a plus

Why join us:

Expedia Group recognizes our success is dependent on the success of our people. We are the world's travel platform, made up of the most knowledgeable, passionate, and creative people in our business. Our brands recognize the power of travel to break down barriers and make people's lives better that responsibility inspires us to be the place where exceptional people want to do their best work, and to provide them the tools to do so.

Whether you're applying to work in engineering or customer support, marketing or lodging supply, at Expedia Group we act as one team, working towards a common goal; to bring the world within reach. We relentlessly strive for better, but not at the cost of the customer. We act with humility and optimism, respecting ideas big and small. We value diversity and voices of all volumes. We are a global organization but keep our feet on the ground so we can act fast and stay simple. Our teams also have the chance to give back on a local level and make a difference through our corporate social responsibility program, Expedia Cares.

Our family of travel brands includes: Brand Expedia®, Hotels.com®, Expedia® Partner Solutions, Egencia®, trivago®, HomeAway®, Orbitz®, Travelocity®, Wotif®, lastminute.com.au®, ebookers®, CheapTickets®, Hotwire®, Classic Vacations®, Expedia® Media Solutions, CarRentals.com, Expedia Local Expert®, Expedia® CruiseShipCenters®, SilverRail Technologies, Inc., ALICE and Traveldoo®.

Expedia is committed to creating an inclusive work environment with a diverse workforce. You will receive consideration for employment without regard to race, color, religion, gender, gender identity or expression, sexual orientation, national origin, genetics, disability, age, or veteran status.

Diversity statement

Expedia is committed to creating an inclusive work environment with a diverse workforce. All applicants will receive consideration for employment without regard to race, religion, gender, sexual orientation, national origin, disability or age

#LI-RT1

Expedia is committed to creating an inclusive work environment with a diverse workforce.All qualified applicants will receive consideration for employment without regard to race, religion, gender, sexual orientation, national origin, disability or age.
Skills Due to expansion and influx of new projects, Our Client is looking for L2 Network Engineers to join their growing team.

Job Requirements:

Operation and administration
Network maintenance
Network configuration requirements
Network monitoring and Reports requirements
Network utilization and performance monitoring
Network fine-tuning, incident troubleshooting, interpretation of statistics and traffic pattern;
Firewall rules configuration and security settings


Key Requirements:

CCNA or CCNP certified added advantage
Minimum 3 years technical/hands-on experience
Knowledge of F5/Palo Alto firewall/Checkpoint firewall/Alcatel switch/Nexus will be a plus point
Candidates Read more
who are certified with the following: F5/Palo Alto firewall/Checkpoint firewall/Alcatel switch/Nexus a major plus


Interested candidates please apply via [Click Here to Email Your Resume] or whatsapp 9889 8027 for further enquiries.

Thank you and all the best in your job hunt.

Recruitment Hub Asia Pte Ltd (12C6135)
>Tan Soon Hock (Steven) R1109889
>Principal Consultant
Skills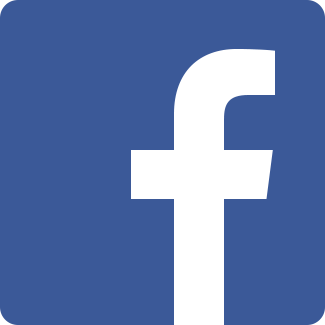 Facebook's mission is to give people the power to build community and bring the world closer together. Through our family of apps and services, we're building a different kind of company that connects billions of people around the world, gives them ways to share what matters most to them, and helps bring people closer together. Whether we're creating new products or helping a small business expand its reach, Read more
people at Facebook are builders at heart. Our global teams are constantly iterating, solving problems, and working together to empower people around the world to build community and connect in meaningful ways. Together, we can help people build stronger communities - we're just getting started.The massive scale and heavy engagement of the people using our products make the Facebook platform an ideal place for marketers to build their brands. It also makes the platform an ideal place to conduct analyses to learn how to improve marketing in the new mobile and value first world. The successful candidate will focus on investigating and understanding the current best practices for different types of advertiser's, verticals, and markets to drive value in Facebook ads marketplace. They will also be focused on working with individual or a group of advertisers, partnering with our sales stakeholders and educating learnings and best practices to internal and external audiences. The team works with various advertisers across tiers and segments to test ideas, learn and educate.The person in this role will lead a team of analytical experts tasked with supporting and advising internal and external stakeholders on Facebook's Ads Auction. They will provide guidance to the team members and manage overall service model for the demand in the market/verticals they support. The ideal candidate for this position will be passionate about the Facebook family of businesses (Facebook, Instagram, WhatsApp, Messenger, Oculus), and have worked in either Marketing or Advertising with an analytical approach to understanding media buying practices and its impact on driving outcomes. They will have a proven track record of analyzing and deriving insights from data. They would be intellectually curious, a great communicator, data-driven, a fast learner, strong teacher and able to move fast while keeping focused on high impact projects. Applicants should have a strong quantitative understanding, a strong talent for taking complex concepts and distilling them into clear accessible learnings, and a willingness to empower and help others through sharing their knowledge.

Responsibilities:

Hire, mentor and manage a team of highly skilled analytical experts

Design and manage team against rigorous set of KPIs for measurable success of team initiatives

Partner closely with our internal (sales) and external (clients and agencies) stakeholders to help businesses succeed in our ads auction through education, reactive support & investigation, and proactive initiatives

Apply analytical skills to complex quantitative problems, presenting actionable insights to key stakeholders both reactively and proactively

Work closely with our Marketing Science and sales teams, as well as advertisers directly to derive deeper insights into campaign delivery and scaling performance successes and challenges

Develop deep understanding and expertise of the Facebook Auction

Empower others through sharing of knowledge and execution of education programs

Present polished findings and recommendations directly to various stakeholders

Elevate key themes to our product research teams that should be focused on deeper investigation or alpha testing of new opportunities

Mininum Qualifications:

8+ years of work experience in media/marketing measurement or analytics

2+ years management experience

Experience in building, managing and motivating teams in strategic support functions

Knowledge of online advertising, branding, performance advertising and marketing frameworks, including ad effectiveness measurement techniques

Experience influencing and partnering with stakeholders across organizations

Experience inspiring action based on data-driven insights including influencing advertiser planning and buying behavior

Track record of operating independently and delivering results

Experience communicating concepts to varying audiences

Experience with SQL and development experience in a scripting language such as Python or R

Bachelor's degree in an analytical field (such as Computer Science, Engineering, Mathematics, Statistics, Physics, Economics, or Finance)

Preferred Qualifications:

Advanced degree in statistics, economics or a related quantitative field
Skills </strong>

Singtel

</p>

As Singtel GE embarks on an exciting Digital Transformation journey, we aim to gather more insights on how we can better serve our customers, build better customer experiences and identify new market segments we can grow our revenue with. This role of a Solutions Architect is aimed overseeing the architecture of our systems in the ideation, creation and maintenance of new Minimum Viable Products (MVPs).

Responsibilities

Dive into Singtel GE Read more
internal and third party systems (think ServiceNow, Cloudera, CRMs) to make strategic recommendations on how best to architect our tech stack

Serve as a subject matter expert to other non-data engineers across the company as an available resource for all things related to data systems.

Develop and analyse best practices to leverage our Group data lake for MVPs to find the optimal balance between cost and latency

Tell stories that describe system governance, capabilities and potential in meetings of all sizes with diverse audiences

Provide architecture-based thought leadership across a variety of technical and non-technical audiences to ensure that all levels of GE make data-driven decisions.

The ideal candidate should possess

Degree in Computer Science, Applied Math, Statistics, or Industrial Engineering with at least 4 years of experience involving systems, integration and cloud-based systems.

Complete command of Node.js, Java, Python, Django, Ruby on Rails, SQL or MongoDB frameworks along with some experience with AWS, Microsoft Azure.

Extensive experience directly querying large data sets including networks data, customer usage data, third party data and raw data ingested from non-standard platforms.

Strong written, verbal, and visual communication skills to concisely communicate in a way that provides context, offers insights, and minimizes misinterpretation.

The skills to work cross-functionally and push business partners to focus on realistic goals and projects.

Added advantage if you possess prior experience with distributed analytic processing technologies (think Hive, Pig, Presto, Spark)

Apply now »
Skills </strong>

Singtel

</p>

Realise your full potential with Asia's leading communications group. While we take pride in our 140-year heritage, our philosophy is to always look forward and evolve. Today, we are a leader in cutting-edge ICT innovation and digital advances, powered by a vast network of offices in countries and territories across Asia Pacific, the Middle East, Europe and the USA. Come be a part of our dynamic organisation as Read more
we create the infocomms landscape of the future.

Billing Executive (EO)

Responsibilities

Handle Bill Production day-to-day Operational tasks.

Ensure SLAs are met and bills are send out timely and accurately.

Investigate root cause of problems in billing and work cross-functionally with the relevant parties (customer care, order taker, product manager, IT, print vendor) to rectify the billing issues.

Review and recommend improvements to the operational procedures.

Assist in the implementation of the proposed improvement or other projects.

Document processes and procedures for the new implementation.

Prepare monthly management reports or any other ad hoc reports, collate statistics for reporting

Ensure compliance of ISO KPIs and procedures.

Perform any other duties assigned by the Manager.

Requirements

Minimum 2 years of work experience preferred, but also open to fresh diploma / degree holders.

Diploma (or degree holder) in finance, business, economics or IT discipline

Proficient in Microsoft Office software applications like Word, Excel and Powerpoint.

A resourceful self-starter with the ability to work independently, as well as in a team

Must be meticulous and analytical

Good command of English and able to write well

Have initiative, good interpersonal and communication skills

Has a sense of urgency and able to multitask and work under pressure

Keen to learn and enjoy working in a dynamic environment.

Let's shape a better world through technology. Join us to lead the change.

Note to Recruitment Agencies

In sourcing for candidates for particular roles, the Singtel Group works only with a panel of selected recruitment agencies expressly engaged under written agreements. Even then, these agencies are only activated from time to time for specific recruitment exercises for particular roles under instructions expressly issued by a member of the Singtel Talent Acquisition team.

Except under such circumstances, no agency shall source or attempt to source any candidates for the Singtel Group. The Singtel Group will not pay nor be obliged or liable to pay any recruitment fees of any kind whatsoever to any agency where candidate CVs are submitted to the Singtel Group by such agency on an unsolicited or speculative basis.

The Singtel Group reserves all rights to directly contact any candidate to which such CVs relate without any obligation or liability whatsoever to the agency concerned (including without limitation any obligation or liability to pay any recruitment fees of any kind).

Apply now »
Skills
Responsbilities:

You will be an integral member of the department to perform administrative and office support activities.
Duties may include fielding telephone calls, answering enquiries or arranging In-house Events, Labels, coordinating logistics, filing, data entry and prepare statistics for reporting.

Requirements

GCE N,O,A level, Nitec, Diploma in any field
Candidates with no experience can apply as training will be provided
Candidates with admin experience in F&B will have an added advantage
Knowledge of Microsoft Office Read more
applications, such as Word and Excel


Please submit your updated resume in MS format to [Click Here to Email Your Resume]
>Our dedicated and approachable MCI consultants will get back to you soon for a confidential discussion.
By submitting your personal data and/or resume, you give consent to collection, use and disclosure of your personal data and/ or resume by the company (or its agent) for the purpose of the processing and administration by company relating to this job application.

Please include the following information in your resume:
>• Education background
>• Work experiences in point forms
>• Reason (s) for leaving
>• Current and expected salary
>• Date of availability / Notice period
>**We regret to inform that only shortlisted candidates would be notified. **
>We wish you all the best in your career search.
>Richard Lam Weng Wah
>Registration Number: R1217553
>EA Licence No: 06C2859
Company Overview
Our Company
MCI Investment Holding Pte Ltd is a human-centric and performance committed entity with an enterprising spirit, placing you as our main priority. Our group of companies provide support to people and organizations in realizing their true potential. We're not just here to help, we're here to make companies interesting.

Our Vision
To be the most advanced integrated outsourci...
Learn More
>
View All Jobs
Skills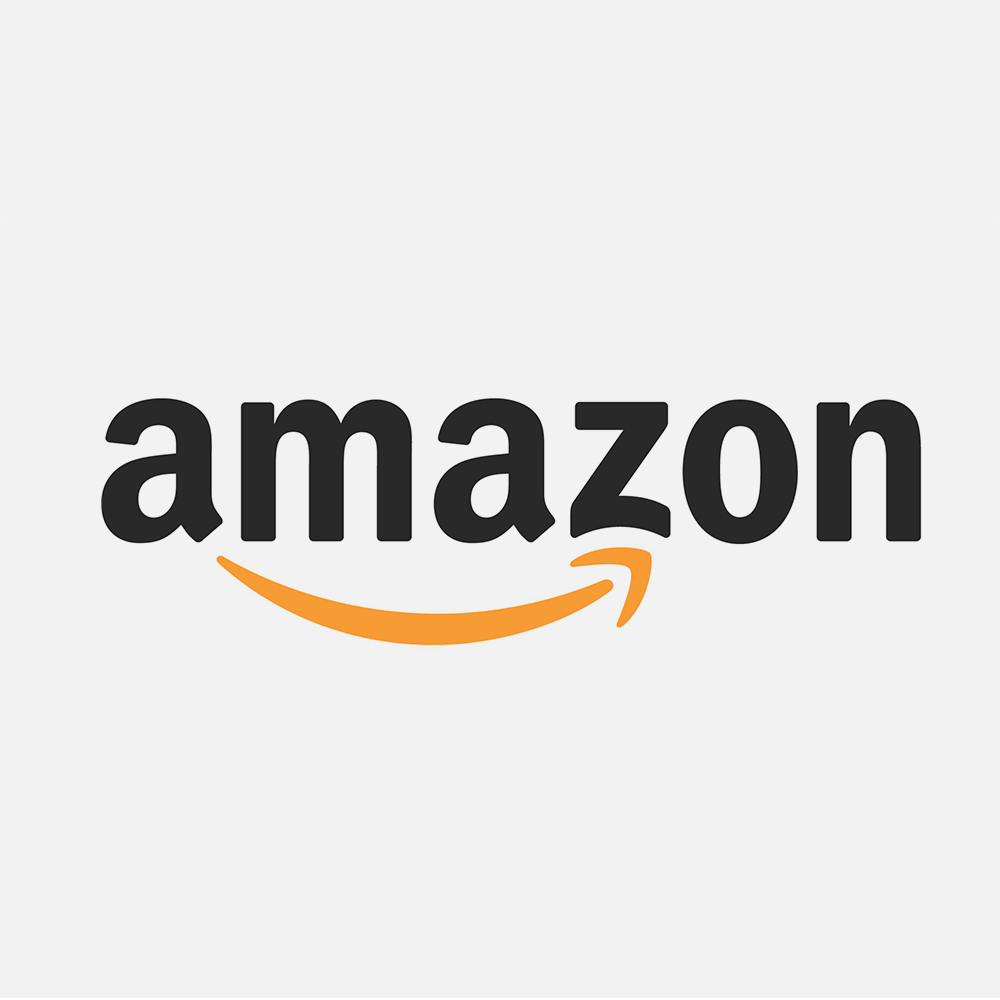 (located in Singapore)

Amazon Web Services, Inc. ("AWS") enables customers of all sizes to run their applications on Amazons industry-leading cloud computing infrastructure. AWS is growing very rapidly with hundreds of thousands of companies in over 190 countries on the platform. This growth is driving the need for an experienced individual to fill this new, high-profile position as a Data Scientist.

AWS has a strong culture of data-driven decision-making; requiring Read more
timely, accurate, and actionable intelligence that delivers significant business value. We are looking for a hands-on and motivated self-starter who is passionate about using data to help us measure every area of the business and influence decision-making.

Reporting into a Business Insights team, we are looking for an experienced Data Scientist to advance the capabilities of the Business Insights team, building scalable solutions to solve business problems using advanced technology such as statistical modelling, machine learning and big data.

The successful candidate must be able to roll-up his/her sleeves, and work directly with very large datasets and data science tools. He/she will be passionate about their work, detail-oriented, scientific, and have excellent problem-solving abilities. He/she will be expert at working with large data sets to generate insights, and the technical tools needed to work with them.

In addition, he/she will possess good communication and project management skills, is customer obsessed and able to communicate complex business insights; both verbally and in writing; in a clear and precise manner. This role also requires a high level of comfort navigating ambiguity, and a keen sense of ownership and drive to deliver results. The successful candidate will also be required to have experience on leading projects or teams, and mentoring junior team members.

Responsibilities

· Create, develop and own reporting and analytical environment

· Collaborate with the BI Engineer on the design, development and maintenance of data models

· Enhance the data collection procedures to include information relevant for building analytical data sources

· Lead the development and provision of BI reporting through the deployment of self-service reports and dashboards

· Lead the development and provision of advanced analysis through the use of classical statistical and machine driven techniques

· Select engineering features, build and optimise classifiers using machine learning techniques

· Create automated anomaly detection/trigger systems and constant tracking of its performance

· Perform data mining using state-of-the-art methods

· Extend and enrich internal data with third party sources of information when needed

· Maintain thorough knowledge of existing and emerging open source and proprietary BI and advanced analysis tools

Basic Qualifications

· Masters or Ph.D. degrees in Computer Science, Data Science, Statistics or other related fields

· 10+ years of work experience as a data analyst/data scientist with associated modelling and analytics experience

· Significant experience in a senior leadership role in data science

· Solid background on Machine Learning and Statistical Modelling.

· Ability to develop end-to-end data science solutions using R or Python or its equivalent and productionalise solutions in a business environment

· Proficiency with data querying languages (e.g. SQL, Hadoop, Hive, etc.)

· Exhibits sound business judgment, a proven ability to influence others, strong analytical skills, and a proven track record of taking ownership, leading data-driven analyses, and influencing results

· Strong written and verbal communication skills, with a track record of presenting to senior management

· Interact cross-functionally, making business recommendations (e.g., cost-benefit, forecasting, experiment analysis) with effective presentations of findings at multiple levels of stakeholders through visual displays of quantitative information.

· Research and develop analysis, forecasting, and optimization methods to improve the quality of AWS internal reporting and business insights

· Effective self-starter who excels in a lean and fast-paced organisation

Preferred Qualifications

· Experience working within a high-growth technology company is highly beneficial

· AWS certified

· 10+ years work experience as a lead data scientist or senior data scientist with associated modelling and analytics experience

· Applied experience with machine learning on large datasets and implementing them at scale

· Experience articulating and translating business questions and using statistical techniques to arrive at an answer using available data.

· Demonstrated leadership and self-direction. Willingness to both teach others and learn new techniques.

· Demonstrated skills in selecting the right statistical tools given a data analysis problem. Effective written and verbal communication skills.
Skills We are hiring under Recruit Express headcount 3 Months Contract to Perm HR Executive.

Salary up to $3.5K
Location: Changi

Responsibilities:
>You will be responsible for general support to the HR team in managing the day-to-day operations for payroll, manpower budgeting, international assignments, HR business partnership and learning. You will liaise with the payroll vendor to ensure timely and accurate payroll administration, maintenance of the Human Resource Information System (HRIS) and providing Read more
administrative support to the HR team. The latter includes arranging for interviews, generating regular reports, compiling statistics, processing claims and intercompany billings, assisting in overseas social security/tax filing, tracking HR transactions and organizing staff events.

Requirements:

Minimum Degree with at least two years of HR experience, including direct experience in payroll administration and preferably international assignments.
Meticulous and proficient in MS Office and Prosoft.
Able to perform well under minimal supervision


Suitable candidates please email your resume in MS word format to [Click Here to Email Your Resume] , Attention Kelicia
Kelicia Tang Jia Min
>Outsourcing Team
>Recruit Express Pte Ltd | EA No. 99C4599
Skills