Sign in or register for a JobTech account.
Jobs that require

storyboarding

skill

Job Description
Gather and evaluate user requirements in collaboration with product managers
Identify and troubleshoot UX problems
Illustrate design ideas using storyboards, process flows and sitemaps
Develop UI mockups and prototypes that clearly illustrate the ideas
Prepare and present to internal teams and key stakeholders
Adhere to style standards on fonts, colours and illustrations
Conduct adjustments based on user feedback
Requirement
Proven work experience as a UI/UX Designer or similar role
Portfolio of design projects
Knowledge of UX tools (e.g. Sketch, InVision, Adobe CC)
Team spirit; strong communication skills to collaborate with various stakeholders
Good time-management skills
BSc in Design, Arts, Computer Science or relevant field
Skills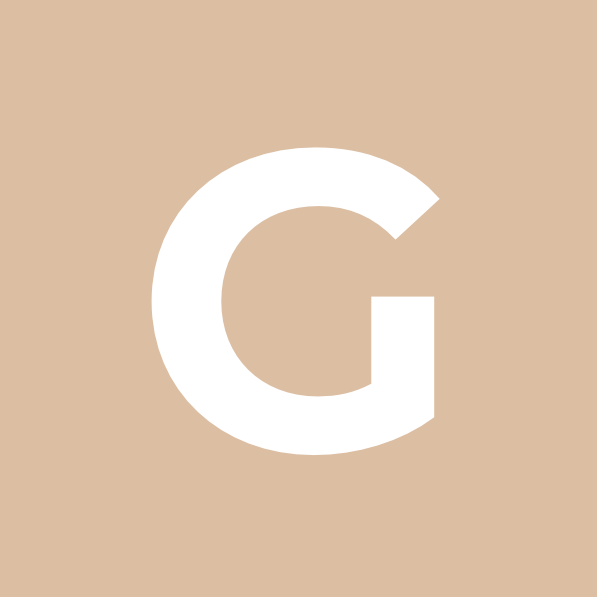 Glyph is an investment backed social enterprise dedicated to combating Inequality in Asia.

We feel strongly about equalizing wealth equality because people lacking the resources, exposure and conducive environment from young; lack the confidence, skill sets and relationships to capitalize on the opportunities in life.
Even when they try to acquire these qualities, skills and networks later on in life, it's so much more difficult for them to succeed or Read more
break out of a vicious cycle.

Glyph disrupts this cycle by being a locally recognized and trusted brand which enables kids and youth from lower income households or single/dysfunctional families, to have access to affordable privileges in life.
We do so by operating businesses which provide quality goods and services, at heavily subsidized rates to any family whose kid is enrolled as a Glyph member.

Our Community space operates the core membership business which gives access to weekly activities, workshops, field trips which are non-academic in nature, but instead, designed to cultivate Character, Collaboration and Communication skills.
More importantly, Glyph exist as a safe space to forge valuable relationships which serve as their emotional support pillars outside of school or family; where many kids or youth tend to be struggling in.

Our Academy develops specialty programmes and curriculum in the genres of Technology, Arts, and Life-skills; designed to foster Computational and Critical Thinking capabilities while building Creative capacities.
Above all, the Academy aims to help kids and youth build qualities and find their strengths through alternative subject areas which they could be passionate in, but lack the opportunity or exposure to in the first place.

Our Fitness platform serve as an inspirational ground for aspiring athletes to develop enduring qualities, a nurturing ground to build sports skills; a symbol which Champions resonate with in their pursue of Sporting Success, in spite of the pessimistic view of Sports being a dangerous plunge into an unsecured future.
Even if families lack sporting ambitions, Glyph Fitness remain an active advocate of "Fitness for Life", for we believe fitness is a powerful conduit in developing the traits needed for an individual to be successful later on in life.

Vision – One Asia. One Dream
>Mission – Level the Playing Field & Advance Equal Opportunity for All
>

Our team at Glyph embody 4 characteristics that keep us motivated and excited about what we are doing. We call these the 4 D's:

Driven
Regardless of your background, education or past; if you have the guts, the gumption and the tenacity to do better, Glyph wants you.
Disciplined
No one likes to be micro-managed. Neither do we.
We believe people are the best versions of themselves when they are empowered with autonomy.
Dependable
People need to know that you've got their backs when it comes to crunch time.
Diverse
We accept people from all walks of life and the experiences that shaped them along the way.

www.facebook.com/Glyph.asia
www.Glyph.asia

JOB DESCRIPTION & REQUIREMENT:
Glyph is a small but tightly knitted team of committed souls whilst being heavily bootstrapped and requiring every member to pull their own weight.
We require a highly independent, self-motivated and enthusiastic team player.

What You'll be Doing Exactly:

Shoot video footages using camera, lighting, and audio equipment
Edit media content
Ensure renders are successful and in an appropriate format
Organize and prepare raw and finished footages, images, audio, and scripts for use in editing.
Ensure proper backups and archives are made
Create basic animations and visual effects for video production
Search for suitable music and sound effects
Assist in conceptualizing, storyboarding and filming of video content
Set up and tearing down cameras, audio recorders, lighting, microphones, and props
Work with internal stakeholders to understand detailed specifications of video objectives


Must Haves:

YOUR OWN EQUIPMENT
Attitude: This isn't a 9-6 job; lots of things to get done and we need to get it done
Aptitude: We are not expecting you to know it all, have it all; but we take chances on people as long as we feel you have the potential and the drive to be better everyday
Ability: You need to be proactive in working with the team, as well as have the intense curiosity and desire to learn whatever's necessary and grow yourself in the process


Certain skill sets which are compulsory would be Microsoft Office and Googling for information. Emotional empathy coupled with great interpersonal skills would take you a long way in this team and the communities we engage with.
We are not looking for qualifications but rather people with the right attitude and are aligned with our Vision, Mission and People Culture.
If you feel being in a Social Enterprise is where you're meant to be, kindly write in to [Click Here to Email Your Resume] and let us know why you'll be a great addition to the team.
Skills My client is seeking for Mobile Application Developers, dealing with either IOS / Android!

Salary Range: Up to $4,000 Basic, depending on qualification and years of experience
Experience of programming experience in Objective-C/Swift (for iOS) or Java/Javascript (for Android), with HTML5 and CSS3, along with experience working on the development and delivery of native mobile applications, is a must
Prior experience working with SQL, MYSQL and/or NOSQL databases and tools, is Read more
a must.
Good understanding of mobile application design implementation (UX & UI) and mobile development concepts (e.g. MVC) as well as related technologies, SDKs, libraries and frameworks such as React Native, Node.js, etc.
Familiar with SCRUM and/or AGILE methodologies


Job Responsibilities:

Translate UX/UI wireframes, storyboards and/or visual mock-ups into mobile front-end elements, controls and codes.
Develop, program new mobile applications, as well as maintain and implement new functionalities and features for existing mobile applications, integrating with defined APIs, databases and infrastructure.
Write and maintain clean, reusable and efficient codes, using defined IDEs and tools.
Perform internal tests and code reviews to identify mobile applications-related bugs, bottlenecks and/or quality issues, and work with the relevant parties to fix and resolve the same.
Verify deliverables against the agreed qualities and standards as per the approved specifications.
Arrange, coordinate and conduct user acceptance testing (UATs) and user training sessions, with involved partners, vendors, stakeholders and end-users, and follow-up on reported mobile application-related issues closely.
Create, update and maintain proper specifications, such as functional, technical and/or database specifications.


Requirements:

Minimum a Diploma or Degree in IT or Computer Science, or equivalent.
Min. 2 years of programming experience in Objective-C/Swift (for iOS) or Java/Javascript (for Android), with HTML5 and CSS3, along with 2-3 years of experience in working on the development and delivery of native mobile applications, is a must.
Min. 3 years of experience working with SQL, MYSQL and/or NOSQL databases and tools, is a must.
Good understanding of mobile application design implementation (UX & UI) and mobile development concepts (e.g. MVC) as well as related technologies, SDKs, libraries and frameworks such as React Native, Node.js, etc.
Able to communicate effectively, analytical with good time management, problem-solving and documentation skills.

We regret that only shortlisted candidates will be notified

All Successful candidates can expect a very competitive remuneration package and a comprehensive range of benefits.

Kindly send your resume to [Click Here to Email Your Resume]

People Profilers Pte Ltd, 11 Collyer Quay, The Arcade, #13-01, Singapore 049317 Tel: 6950 9751
>http://www.peopleprofilers.com
>Koo Wan Ting, Vivien
EA License Number: 02C4944
>Registration Number: R1658096
Job ID: 47325
Skills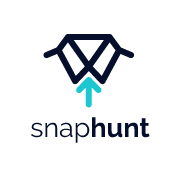 The Offer


Attractive salary & benefits
Work with a great team of designers and developers to create beautiful and functional interfaces


The Employer
Our client is a one-stop marketing agency with over 10 offices across the globe. Their services include consultancy, platform & mobility, data & web analytics, campaign management. They have a team of experienced consultants that have worked with clients across verticals and are looking for talented and passionate people Read more
to join their team.

The Job

You will be responsible for :

Understanding project brief and converting that into appealing, highly usable interfaces
Working with the product team to seek deeper appreciation of our problem/goals through usability tests
Developing understanding of the end users of the web application or mobile application through secondary and primary research (user interviews, traffic data).
Generating user personas and user scenarios
Preparing prototypes of site/features, storyboards, wireframes, and user flows for internal review and brainstorming


The Profile


You have at least 5 years of UI/UX experience
You are proficient in Photoshop, Illustrator, or other visual design and wireframing tools
You possessed strong applied skills for design tools related to creating mobile and web application interfaces, e.g., Sketch, Photoshop, Illustrator, etc
You have a solid understanding of HTML and CSS in accordance with building SEO-friendly and responsive web applications
You have excellent interpersonal and communication skills.
You pay strong attention to detail and deliver work of high standard
You are a creative problem solver.



Ref :77806807
Skills My client is seeking for Mobile Application Developers, dealing with either IOS / Android!

Salary Range: Up to $4,000 Basic, depending on qualification and years of experience
Experience of programming experience in Objective-C/Swift (for iOS) or Java/Javascript (for Android), with HTML5 and CSS3, along with experience working on the development and delivery of native mobile applications, is a must
Prior experience working with SQL, MYSQL and/or NOSQL databases and tools, is Read more
a must.

Good understanding of mobile application design implementation (UX & UI) and mobile development concepts (e.g. MVC) as well as related technologies, SDKs, libraries and frameworks such as React Native, Node.js, etc.
Familiar with SCRUM and/or AGILE methodologies

Job Responsibilities:

Translate UX/UI wireframes, storyboards and/or visual mock-ups into mobile front-end elements, controls and codes.
Develop, program new mobile applications, as well as maintain and implement new functionalities and features for existing mobile applications, integrating with defined APIs, databases and infrastructure.
Write and maintain clean, reusable and efficient codes, using defined IDEs and tools.
>Perform internal tests and code reviews to identify mobile applications-related bugs, bottlenecks and/or quality issues, and work with the relevant parties to fix and resolve the same.
Verify deliverables against the agreed qualities and standards as per the approved specifications.
>Arrange, coordinate and conduct user acceptance testing (UATs) and user training sessions, with involved partners, vendors, stakeholders and end-users, and follow-up on reported mobile application-related issues closely.
Create, update and maintain proper specifications, such as functional, technical and/or database specifications.

Requirements:

Minimum a Diploma or Degree in IT or Computer Science, or equivalent.
Min. 2 years of programming experience in Objective-C/Swift (for iOS) or Java/Javascript (for Android), with HTML5 and CSS3, along with 2-3 years of experience in working on the development and delivery of native mobile applications, is a must.
>Min. 3 years of experience working with SQL, MYSQL and/or NOSQL databases and tools, is a must.
Good understanding of mobile application design implementation (UX & UI) and mobile development concepts (e.g. MVC) as well as related technologies, SDKs, libraries and frameworks such as React Native, Node.js, etc.
Able to communicate effectively, analytical with good time management, problem-solving and documentation skills.
We regret that only shortlisted candidates will be notified
All Successful candidates can expect a very competitive remuneration package and a comprehensive range of benefits.
Kindly send your resume to [Click Here to Email Your Resume]
People Profilers Pte Ltd, 11 Collyer Quay, The Arcade, #13-01, Singapore 049317 Tel:Â 6950 9751http://www.peopleprofilers.comKoo Wan Ting, Vivien
EA License Number: 02C4944Registration Number: R1658096
Skills

Scope of Work:
>• Collaborate with clients for requirement gathering, design templates, ensure user experience needs to build durable and user friendly solutions
>• Played key role throughout a sites development to ensure maximum accessibility, customer experience and end to end solution scalability
>• Create Mobile wireframes with design by using Adobe XD.
>• A solid understanding of HTML & CSS, understanding of interface design theory, color and composition, typography, branding, print Read more
production, web and multimedia production tools and their impact on the feasibility of design solutions
>• Knowledge of responsive design on mobile, desktop, and app (iOS, Android) plat-forms
>• Maintain a user-centric approach in design perspective and practice.
>• Establish and promote design guidelines, best practices and standards.
>• Proficient in a variety of methods to convey ideas and concepts (e.g. storyboards, wireframes, prototypes, etc.)
>• Experience in using UI design best practices to design solutions
>
Key Requirements:
>User Interface / User Experience
>- Adobe Suite (Adobe Photoshop, Acrobat, Dreamweaver, Illustrator, Adobe XD, InDesign, Flash, Adobe Muse)
>- Search Engine Optimizer (SEO)
>- Content Management System, PHP
>- FTP, FileZilla, Microsoft Office
>- Bootstrap (Web Responsive) / HTML / HTML 5/ XHTML/ XML
>- CSS 3
>- WordPress, Joomla, wild apricot, Drupal, JavaScript, J-Query
>- PHP, My SQL, AJAX, Out system Introduction
>- Adobe XD, Axure, In vision, Wild Apricot Software, Lucidpress Software, Marvel App, Zeplin,
Skills
We're looking for designers who are creative, experimental, story-tellers, and are ready to hustle & get **it done.

The Job

Conceptualising original & innovative visual stories to create exciting event experiences
Bringing creative concepts from script, to storyboard, to screen.
Working to create content for a full spectrum of screens & purposes; from 60m panoramic screens to mobile devices, from a launch sequence to a social media post
Collaborating with a team of Read more
Designers & Creatives to ideate & execute refreshing concepts

Qualifications

Diploma/Degree in Motion Design, Digital Fine Arts, or Multimedia & Animation related disciplines
Proficient in Adobe Creative Suite (After Effects, Illustrator, Premier & Photoshop) & Cinema 4D + Octane Renderer
Experience in the design field is a plus
Demonstrate a good knowledge of VFX processes, including render pipelines and workflow.

So if you always have a story up your sleeve or just love creating cool stuff hit us up!
Drop your CV & Portfolio to [Click Here to Email Your Resume]
Skills JOB DESCRIPTION

Responsible for video production that supports product sales, marketing efforts and promotional activities.
Confer with project managers to determine requirements and project briefs.
Provide benefits of exceptional skills in capturing and recording content.
Generating marketing content through superior videography and cinematography.
Able to support/manage internal events coverage
Provide supportive and creative ideas for all events
Engage with the team in conversation to decipher their specific requirements for event coverage.
Provide ideas on coverage and Read more
editing in accordance to client's/project manager's videography concepts.
Able to transport/set up/operate video and lighting equipment.
Involved in pre-production and post-production activities.
Editing video segments in digital formats.
Direct subjects and props placement according to the established storyboard.
Reshoot scenes or parts that may not conform to quality coverage standards.
Generate and insert screen text and graphics according to the theme of the video.
Maintain proper calibration of video equipment and perform regular and preventative maintenance on it.
Support project managers throughout the production process by providing input and making necessary changes to the original footage.
Brainstorm and present creative briefs for videos that will help elevate the brand and spread its message.
Incorporate graphics and impactful images into final videos to enhance the end product.
Encode and output videos for online video hosting and social networking sites.
Involved with production scheduling with the Head of Marketing.


JOB REQUIREMENTS

Candidates must possess at least a Diploma in Art/Multimedia Design or equivalent.
Minimum 2-4 Years' experience in Video Production and Editing is required.
Photography skills for product and event shoots are a plus.
Good command in Adobe After Effects, Premiere Pro and iMovie.
Knowledgeable in Adobe Photoshop, Illustrator and Lightroom.
Knowledge in 3D software is an added advantage.
Candidates will need to have their own devices such as camera, laptop.
Highly creative, technically-inclined and unafraid to propose breakthrough ideas and follow through.
Good organizational and communication skills.
Positive attitude to work, meticulous and attentive to detail.
Displays a good understanding of the detailed logistics behind the processes of video production.
Show initiative and the ability to suggest alternative video content to boost content quality.
Good team player that has the company's goal in mind and constantly works toward it.
A passion for Food industry would be an added advantage.
Skills Responsibilities


Assist in producing designing videos
Provide support in conceptualising / creating instructional videos and visuals


Requirements


Preferred experience in using design tools
Storyboarding skills and a good understanding of design trends
Knowledge of operating camera and lighting equipment will be a advantegous


We regret to inform that only shortlisted applicants will be notified
Skills Permanent
Clementi
Mon to Fri: 8.30am to 5.30pm


Responsibilities:

Work closely with Academic Staff in identifying opportunities to leverage educational technologies, evaluate their use and recommend to support teaching & learning.
Assist with selection, creation and/or conversion of multimedia including text, images, graphics, audio and video into appropriate digital formats for integration and delivery onto appropriate learning environments (classroom, on-line, or blended).
Consider and recommend appropriate use of multimedia tools in the design of Read more
digital learning content, e.g. PDFs, PowerPoint slides, micro-videos to enhance learning effectiveness
Work with appropriate parties to design effective multimedia training materials and present creative ideas to stakeholders of projects while soliciting/incorporating feedback to make necessary changes.
Manage and maintain the e-course material repository to ensure all materials are up-to-date, complete and ready for delivery.
Support the lecturers in recording of video lessons in the studio.
Design and deliver training workshops for lecturers on the optimum use of education technologies.
Work closely with subject-matter experts and learning designer to understand and analyse training requirements and determine the application of instructional media and create interactive courses, informational videos, and other supplemental creative material to enhance teaching & learning.
Coordinate Communication plans dealing with policies, procedures, and operational status of digital content development with all stakeholders.
Participate in Institute-wide activities as assigned in action plans and/or duty rosters.
Perform other job-related duties as assigned.
Support production studio's operations


Period:

Permanent


Location:

Clementi (Tertiary Institution)

Working Hours:

Mon to Fri: 8.30am to 5.30pm


Salary:

Depends on qualification and experience


Requirements:

A Bachelor degree in multimedia design, animation, motion graphic, visual effect, interactive design, video production or related qualifications
ACTA and/or DACE qualifications, or equivalent, preferred.
3-5 years of working experience in multimedia instructional video audio/production work. Education may be substituted for experience. A portfolio of prior work must be demonstrated.
Familiarity with new technologies and enjoy learning and experimenting to leverage these technologies to enhance teaching and learning (e.g. video and web-conferencing equipment, interactive pen display systems, etc.).
Proficiency in Adobe Creative Suite (Audition, Illustrator, Photoshop and Premiere) to develop illustrations, motion graphics, and video and audio production
Experience in one or more eLearning rapid authoring tools, such as Articulate Storyline, Adobe Captivate, Lectora, or any other comparable application
Knowledge and application of learning pedagogies and instructional design principles and strategies is a plus.
Familiarity with prosumer camcorders, various HD and SD formats, pre-production/planning, studio and field production, lighting/grip, storyboarding and photography.
Self-motivated, well organised, detail-oriented with strong commitment to quality control, and ability to multi-task and work under pressure of deadlines.
Sharp attention to detail, extremely organized and strong time management.
Ability to continually adapt to and learn new procedures, technology and software programmes.
Strong problem-solving skills using innovative and proactive approaches.
Knowledge of current and emerging instructional technologies, and possess good understanding of pedagogical issues related to teaching and learning, particularly adult learning.
Good verbal and written communication skills to articulate clearly and effectively in the production of written materials for the web and/or print, for educational content and/or training, and for technical instruction.
Comfortable to work independently or as a team player who is able to work across various levels both internal and external to the organization.


Interested applicants, kindly email your detailed resume (MS Word format is preferred):

[Click Here to Email Your Resume] (Reg No: R1107390)

Please ensure that applications sent through email are no bigger than 1Mb.

We thank all applicants for your interest but regret to inform that only shortlisted candidates would be notified.

Success Human Resource Centre Pte Ltd (EA License Number: 97C4832)
>1 Sophia Road, Peace Centre,
>#06-23/29 Singapore 228149
>T: 6337 3183 | F: 6337 0329 | W: www.successhrc.com.sg
Skills