Sign in or register for a JobTech account.
Jobs that require

strategic thinking

skill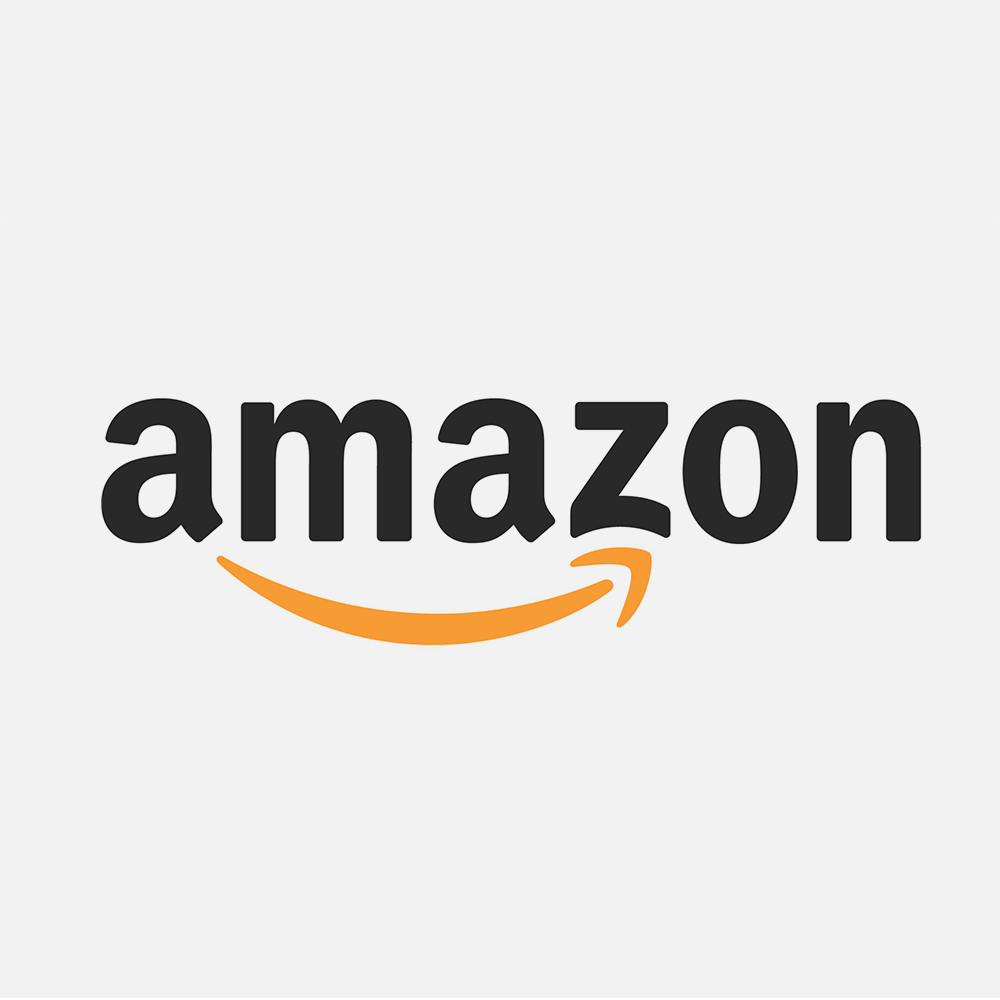 Do you have an aptitude for analyzing opportunities and creating innovative business deals? Do you enjoy working at the intersection of customers and product/service teams to develop commercial outcomes while building consensus across stakeholder groups?

Strategic Customer Engagements (SCE) is seeking a senior individual for the Deal Team to focus on commercial innovation for our newest and fastest growing cloud services. You will partner in the critical phases of Read more
the Deal Cycle (Strategy, Structuring, Negotiations, and Closure), and be specifically responsible for helping understand and qualify the desired business outcomes for the development of the deal structure. You will consult to the internal AWS service teams on developing commercial business models that can be monetized at scale and in a way that aligns customer outcomes and service team goals. The ideal candidate will have customer facing experience and have an interest in digging into technology use cases, be a proven collaborator across multiple stakeholders, and have a business lens that enables them to distill complex scenarios down to their essentials.

Strategy: Partner with broader sales teams to set objectives, analyze key data, and ensure alignment with technology service teams. The individual will be able to provide advice on the competitive situation and create an actionable strategy.

Structure: You will be specifically responsible for designing the right deal structure for AWS services sold as standalone deals or in conjunction with a broader cross-service deal structure in a way that meets the desired business objectives, addresses competitive considerations, and maximizes the value of the opportunity. This may include analysis of the historical purchasing patterns of the customer, balancing the goals of the customer and AWS, and striking the right bargain.

Negotiations: Experience with customer negotiations focused on the commercial aspects of the deal structure. The individual understands the impact of business terms and pricing and provides alternative solutions.

Closure: Will be able to partner in bringing to contractual closure the confirmed deal structure and framework.

Key responsibilities include:

· Act as trusted advisor and thought leader in the development of the commercial deal structure. Partner with the execution of the sales cycle (strategy, structuring, negotiation, and closure) for strategic, complex, or highly competitive opportunities.

· Consult with an influences internal stakeholders, experts and other resources not under direct control, helping to remove obstacles and aiming goals achievement.

· Facilitate alignment and effective AWS communication within sales team and internal/external key partners/customers and promptly resolve any conflict to encourage harmonious and productive interaction.

· Cultivate best practices through analysis and reporting in support of continuous improvement.

· Work with key internal stakeholders (e.g. operations, legal, etc.) as needed.

Basic Qualifications

· 5+ years experience in sales, product management and/or a deal team building customer impacting strategic and/or complex commercial deals

· Technology use case acumen, ideally in AWS products and services

· Strong analytical skills and the ability to articulate complex concepts to cross-functional audiences.

· Experience working with sales teams on structuring of big, complex, and/or competitive opportunities in a technology sales environment.

· Excellent written and verbal communication skills

Preferred Qualifications

· Advanced degree or equivalent relevant experience

· Direct field experience in working with customers of all sizes

· Successful track record of driving adoption of new and disruptive technologies

· Experience working inside a product or service team

Amazon is an Equal Opportunity-Affirmative Action Employer Minority / Female / Disability / Veteran / Gender Identity / Sexual Orientation
Skills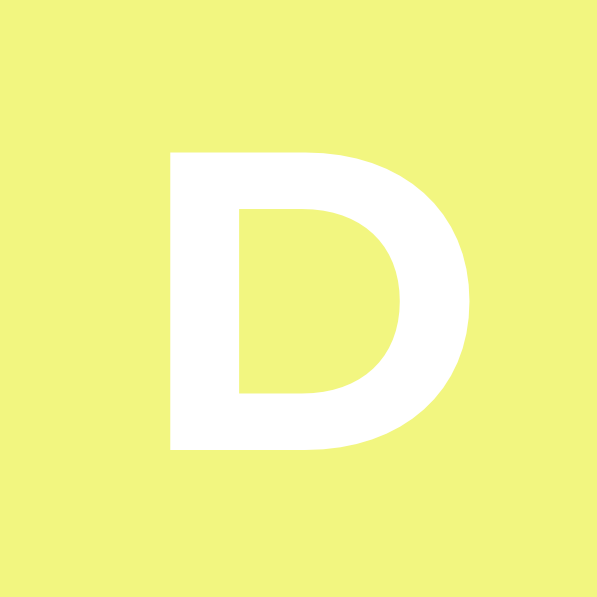 Dorsett Singapore has one of the best locations of all 4-star hotels in Singapore – right above the Outram Park MRT station. Our hotel sits in historical Chinatown, and brings a striking yet sophisticated contrast to the traditional architecture of the surrounding precinct with its modern, full-glass façade. In doing so, it has become something of a refreshing landmark.

The innovation continues inside the hotel, where our 285 high-ceilinged Read more
guestrooms and lofts have been designed with the considerations of the contemporary traveller's comfort in mind.

Job Description

We are hiring Human Resource Executive.

Handle daily human resources functions, operations and administrative matters in the department

Partner and support business units on Human Resources process, initiatives and programs in the areas of policy and regulatory compliance, manpower strategic planning, performance management and talent development

Maintain and update personnel, employment and monthly training records of employees

Co-ordinate training participation and facilitate application of training grant

Track and manage progress of funding claims

Plan and co-ordinate staff engagement activities

Maintain and upkeep staff welfare and benefits

Job Requirements

Candidate must possess at least Diploma in Human Resource Management or Hospitality/Tourism/Hotel Management or equivalent

At least 1Year(s) of relevant working experience in the Hospitality industry preferred

Possess excellent Interpersonal & Communication Skills

Be well-versed in computer knowledge and has an eye for details

Conscientious Individual with Cheerful Personality

Interested parties please apply by clicking "CONFIRM APPLICATION"
Skills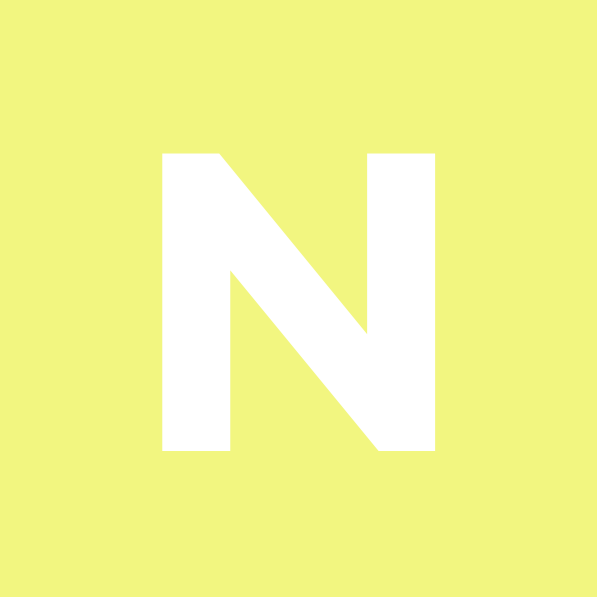 Nokia is a global leader in the technologies that connect people and things. With state-of-the-art software, hardware and services for any type of network, Nokia is uniquely positioned to help communication service providers, governments, and large enterprises deliver on the promise of 5G, the Cloud and the Internet of Things.

Serving customers in over 100 countries, our research scientists and engineers continue to invent and accelerate new technologies that Read more
will increasingly transform the way people and things communicate and connect.

Nokia is an equal opportunity employer that is commited to diversity and inclusion.

At Nokia, employment decisions are made regardless of race, color, national or ethnic origin, religion, gender, sexual orientation, gender identity or expression, age, marital status, disability, protected veteran status or other characteristics protected by law.

General Purpose:

The APAC Regional Optical Network Architecture team is responsible for

guiding the success of all Optical Networks Business Unit solutions and key

campaigns in the region. Working collaboratively with regional and global

product management, marketing, network solution & validation teams, and

Business development teams to deliver successful end to end solutions for our

customers. This is a unique opportunity to work for a global End-to-End

organisation, a leading Optical System's vendor and in a fast growing and

dynamic market.

Main Responsibilities:

Providing the deep end to end solution expertise needed to make strategic business decisions on behalf of the region

Capture end to end solution requirements from BDM's and customers, working with various internal stakeholders to validate such requirements

The central team's "Voice" in front of our customers, confidently presenting our end to end solutions in customer meetings, workshops, roadshows and industry events

Ownership of each and every "Key Marketing Campaign" as identified by the APAC RBC Head, driving BDM awareness and customer communication

End to end solution and scenario validation on behalf of the region, working together with rPLM and global NS & Validation team

Supporting BDM and Advanced Tendering teams with complex bid's, RFP's, RFI's, and proactive proposals

Minimum 5-10 years of telecommunication industry experience, within the Optical Transport domain

Must have minimum of 3-5 years experience working within Optical Systems Engineering, Architecture, Product Management or similar discipline

In-depth knowledge of the optical transport industry and technologies (DWDM, OTN, Ethernet)

In-depth knowledge of next generation photonic architectures, high-speed electro-optics and control plane technologies

Solid understanding of the latest market trends, from Access to Core

Presentation and communication skills

Bachelor's degree in telecommunications or related field

Pre sales or product management experience within the optical transport domain

Customer facing experience

Proficient in English reading/writing/speaking

Proven experience presenting to senior level stakeholders (C-Level)

Apply now.
Skills As RPA Program Manager you will work with our largest, most important customers to implement Automation Anywhere Enterprise and use it to reduce cycle time and errors in their critical business processes. You will also extend the product to solve our customer's most challenging use cases by leveraging your development skills to integrate a wide variety of systems with our unique technology. You will independently fulfill client-facing functional Read more
and technical roles in the support of Automation Anywhere products. This role will require significant collaboration with the support, engineering and sales teams to promote knowledge development and provide project-specific support and assistance.

Key responsibilities

Design solutions utilizing Automation Anywhere best practices and maintain technical responsibility for project delivery as the sole technical resource on a project or the leader of a delivery team

Define and execute the optimum getting started methodology and standardize globally.

Build the right relationships across all levels of the client to ensure roadblocks to RPA adoption are addressed.

Lead the transformation effort to standardize the delivery management and enabling technology landscape within the customer to achieve cost efficiency and service delivery performance.

Chart and implement customer RPA journeys from an existing initial implementation to a robust scalable model.

Drive the strategic and tactical roll-out of the solution to enterprise customers

Consult with clients and partners to provide functional and technical expertise in areas including, solution design, project management, business process improvement and risk identification/mitigation.

Develop and document configuration best practices and contribute to team training and professional development efforts.

Maintain a current and thorough understanding of Automation Anywhere products and services.

Shape the end-to-end architecture and design, and work with the technical/program head and team to implement the solutions.

Provide oversight and guidance of new product initiatives, ensuring adherence to best practices.

Assist the domain expert in creating the business case.

Own the documentation of the technology architecture for both in-house and for adopters of our solutions.

Resolving issues that might come up during development

Creates high-level architectural specifications, ensuring feasibility, functionality, and integration with existing systems

Oversee various responsibilities of project initiatives until the project is delivered and deployed successfully.

Desired Skills and Experience

10+ years of professional working experience product services industry preferably with strong RPA transformation experience.

Experience in Design & Implementation of Robotics Process Automation.

5 years of professional experience in automation and/or integration projects

Good exposure to Business Process Analysis and automation.

A track record in training and mentoring individuals on development and delivery disciplines

The ability to methodically solve business and technical problems using innovative and well-planned approaches with well documented, supportable and extensible developments

.NET 3.5 and higher Framework (C#, ASP.NET, ADO.NET, Entity Framework or Hibernate)/Java Development/PHP Development

Experience with HTML, JavaScript, CSS, Bootstrap, Ajax, Jquery, XML

Should have knowledge or working experience with a database like SQL Server, My SQL

Should have a complete experience in SDLC process.

Having good command of Web Design Patterns
Skills Location: Loyang/Tuas Crescent

Let's Talk About Responsibilities

We are currently seeking highly-skilled, experienced Manufacturing Director, Patient Interface to join our Operations' growing leadership team, located in Loyang, Singapore. In this role, you will drive the effective management of operations and engineering teams to ensure the cohesive and integrated efforts - consistent with organisational values, policy, behaviours and business objectives. You will collaborate with all senior leadership in order to meet Read more
the company's objectives in addition to having a passion for success and a proven track record of successful strategic planning and implementation. You will provide strategic leadership to achieve high standard deliveries of just in time production, product quality, operations efficiency and management of new product transition to Manufacturing. You are required work closely and develop excellent relationship with cross-functional team members from Marketing, Product Management, Product Development, Global Supply Alliance, Manufacturing, Logistics and Digital Supply Chain to the maximization of efficiency and productivity.

Let's talk about responsibilities:

Key strategist to develop long-term vision and road maps for the Patient Interface Manufacturing Units

Overall management responsibility for Patient Interface Manufacturing Units' operations to meet GMP and other compliance requirements.

Provide leadership for the operational, engineering & people management aspects of the manufacturing organization, consistent with the values and standards of the competency framework.

Formulate and manage budgets and forecasts for operations and manufacturing engineering.

Monitor resource allocation to control expenses, review performance and productivity to deliver efficiencies in the cost of business operations.

Provide support, model behaviour and manage employees in a manner which provides a work environment for all employees that meets all policies, OH&S requirements and provides opportunity for development and enhances capabilities.

Maintain acute awareness of market and industry trends.

Develop and implement plans to meet current and future production volume and delivery requirements.

Develop and implement plans for the continual improvement of product and process quality and efficiency improvements using Lean and 6 Sigma tools.

Work closely with Purchasing to develop a high quality supplier base through the development of existing suppliers and introduction of new suppliers.

Work with Marketing and Product Managers to ensure that Manufacturing is meeting the requirements of our customers.

Identify, develop and implement new manufacturing technologies.

Ensure that appropriate measures are in place to protect intellectual property and ensure compliance with quality standards, regulatory and other business systems.

Ensure the implementation of management systems within their area of responsibility (including health & safety, quality & environmental). And monitor the performance of direct reports against the management system requirements.

Let's talk Qualifications and Experience:

To really get us excited, you will have Tertiary qualifications in engineering or Business Management or mechanical trade with at least 10 years' experience from highly regulated industries, eg: medical device, aviation, automotive.

Extensive experience leading multiple production teams and NPI process.

Extensive knowledge and experience of relevant business management systems, Microsoft and other software systems, GMP, Lean, 5S and Six Sigma methodologies.

External or internal accreditation or proven experience in management of businesses at commensurate or superior level

Extensive knowledge of manufacturing processes and equipment

Exposure on design and assembly of production automation machines

Excellent knowledge and understanding of automated manufacturing technology

Familiar with Process Validation Principles and Practices

Excellent communication and leadership skills

Deep knowledge in DFM and the collaboration skill to influence next generation product development.

#LI-LC2
Skills Cisco seeks a Finance Manager to support ASEAN business as well as leading key finance responsibilities. This role involves business partnering with Sales and work closely with cross functional teams including Operations and other core Finance team.

Main responsibilities are:

Provide financial advice to business that will help business achieve

business and company goals. This includes understanding and integrating the pricing, promotions, deals and cost reduction impacts on the tactical and Read more
strategic plans.

Manage P&L, opex and lead FP&A function.

Controls and compliance, policies and best practice.

Who You Are

D

egree in Finance/Accounting/Business, Master or MBA and ACCA, CIMA

At least 12 years of financial related experience, preferably in a large multinational company, with business partnering experience

Expects to work across a varied set of internal and external partners, including non-finance functions, while understanding capabilities and limitations of current systems and processes.

Able to develop good understanding of the business, the significant drivers and the management team's needs with an emphasis on strategic advice

Maintains a high level of integrity and objectivity as well as championing Cisco's Code of Business Conduct and Ethics

Good interpersonal and communications skills, a strong team player with a can-do attitude and focus on a win-win philosophy

A self-starter who is able to work under pressure

#LI-APJLD1
Skills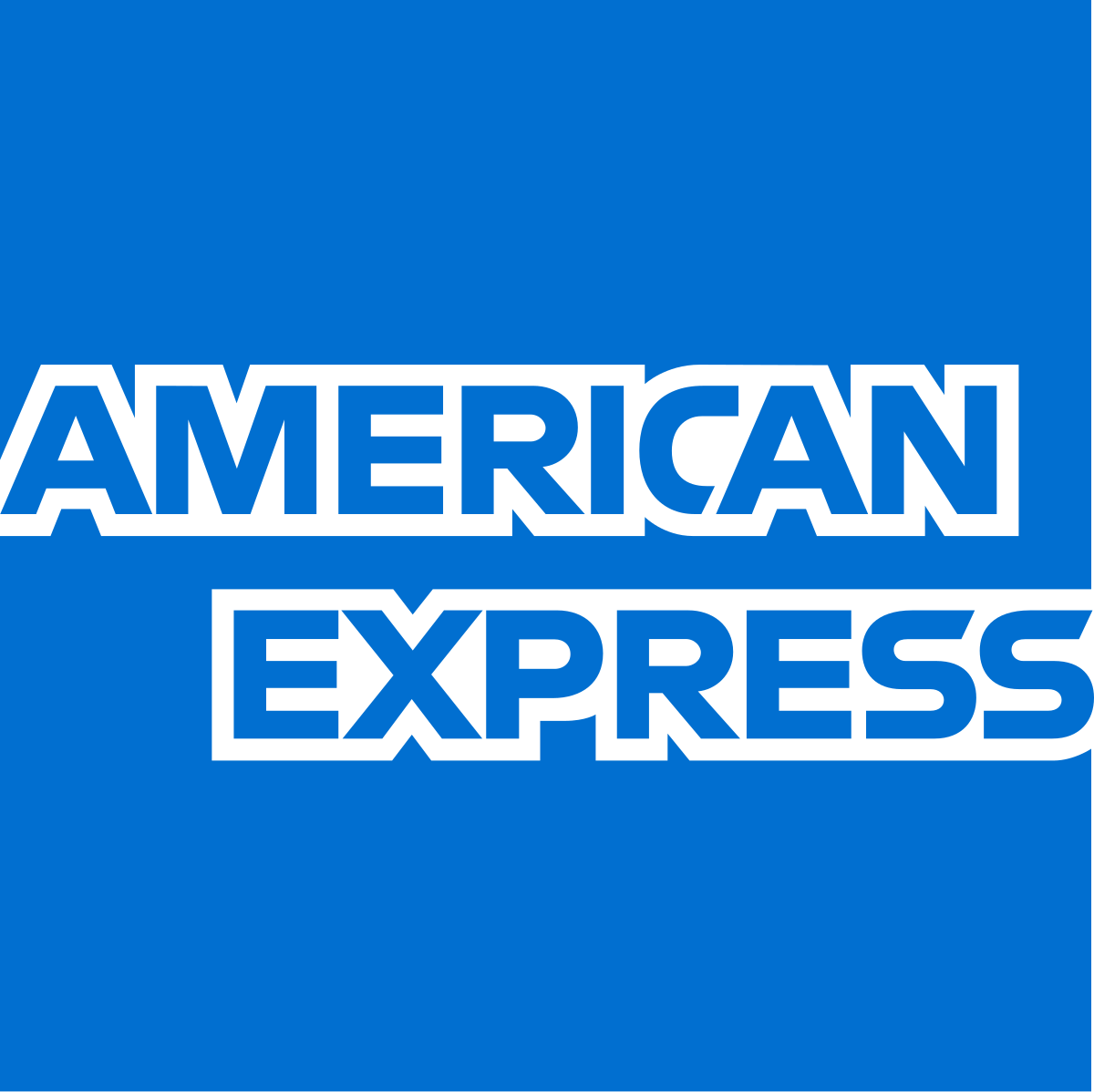 Collections Performance Leader

Lead Global Collections Operations and manage the outside agency partner network.

Have a full-blown dynamic collections strategy in place that best leverages the markets infrastructure. Institute enhanced collections infrastructure, capability and governance. Improve Collection efficiency. Ensure attainment of key business metrics (Roll rates, Recovery) by identifying issues / trends and take appropriate action to solve for them. Participate in strategic planning and decision making with Leadership team.

Carry Read more
a small business owner mind-set working with a strong sense of urgency and purpose in the execution of treatment/solutions. Partner with agencies to identify opportunities/root cause, deliver and monitor solutions to improve overall performance through analysis on effectiveness of collections, KPI and collector level effectiveness. Ensuring Adherence of all operations processes as per compliance requirements.

Ensure all customer escalations in local market are managed end to end in consultation with relevant stakeholders.

Qualifications

Graduate with a minimum of 10 years work experience preferably In Credit, Collections and agency management Result Oriented - Self-directed with strong interest in the collection business and passionate in driving business results strong thought leadership with ability to incorporate analytical & operational aspects to design & implement innovative solutions to drive performance.

Proven ability to successfully multitask and constantly juggle priorities.

Ability to Partner and Influence Vendors, Peers and Management Excellent Verbal and Written Communication Skills Experience in leading and working in a Team Environment.

Excellent Relationship building and Interpersonal Skills

Offer of employment

with American Express is conditioned upon the successful completion of a

background verification check, subject to applicable laws and regulations.

American Express has

been awarded Aon Hewitt Best Employer Singapore six times. Join us and youll

soon see why.

As an employee, you

can expect challenging work, with purpose. Be more than just your job. Be the

voice of inspiration and transform the way the world does business for a

living. By joining American Express, you are choosing to become a part of the

dynamic team that is recognized as Singapore's "Best Employer 2018".

Why American Express?

Theres a difference

between having a job and making a difference.

American Express has

been making a difference in peoples lives for over 160 years, backing them in

moments big and small, granting access, tools, and resources to take on their

biggest challenges and reap the greatest rewards.

Weve also made a

difference in the lives of our people, providing a culture of learning and

collaboration, and helping them with what they need to succeed and thrive. We

have their backs as they grow their skills, conquer new challenges, or even

take time to spend with their family or community. And when theyre ready to

take on a new career path, were right there with them, giving them the

guidance and momentum into the best future they envision.

Because we believe

that the best way to back our customers is to back our people.

The powerful backing of American Express.

Dont make a difference without it.

Dont live life without it.

ReqID: 19018946

Schedule (Full-Time/Part-Time): Full-time

Date Posted: Oct 17, 2019, 4:46:10 AM
Skills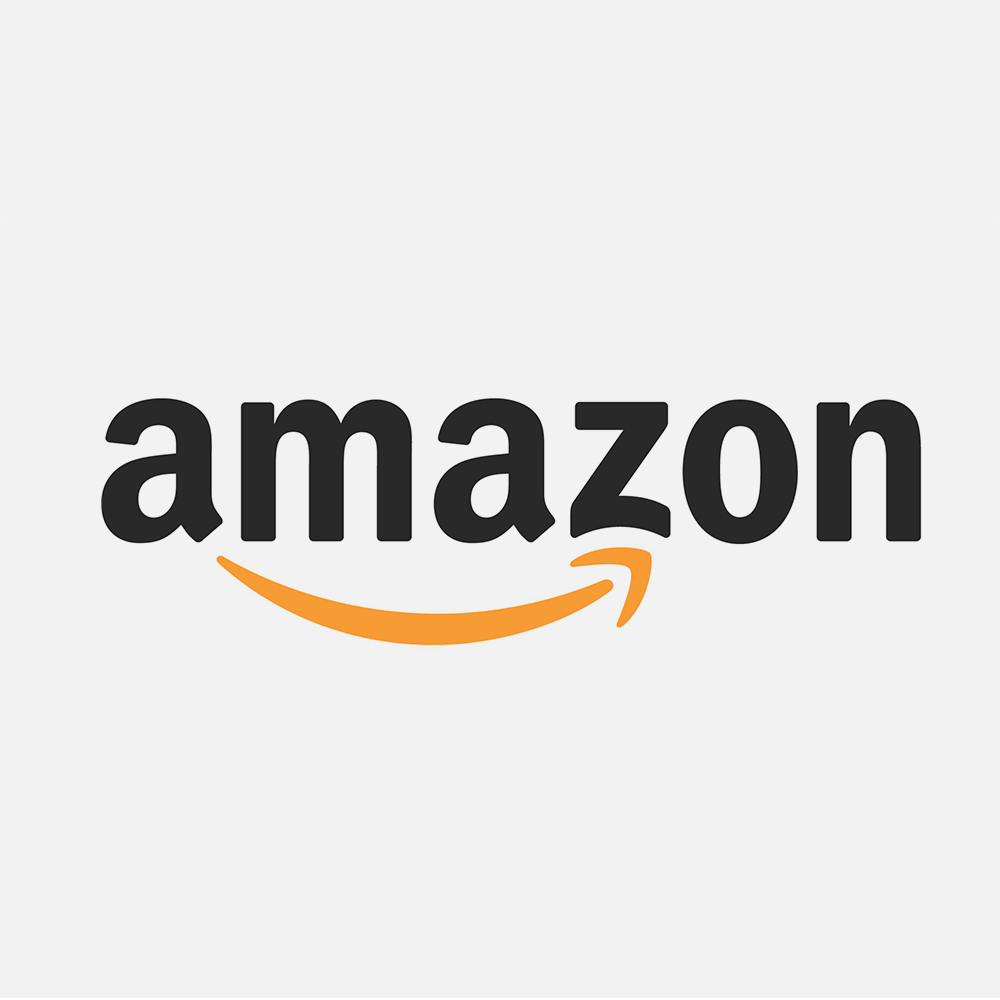 The Amazon Web Services (AWS) Marketplace is a popular platform that allows customers to easily try, buy and provision a vast selection AWS technology partner software. As a Solutions Architect on this team you will have the opportunity to work with engineers, product teams and the AWS community to help shape and grow the range of software available on the AWS Marketplace. The role requires the ability to Read more
both think strategically about business and product priorities and dive deep into technical challenges.

Your broad responsibilities will include owning the technical engagement with strategic partners, ensuring that AWS partner products are architected and configured to AWS Marketplace technical specifications and mechanisms, and supporting the necessary requirements around areas such as security, packaging, configurability and deployment.

This role requires strong customer-facing communication skills coupled with solid of Linux system administration and infrastructure automation experience.

This role is based in our offices in Singapore; however, some travel is required.

Basic Qualifications

· 5+ years of hands-on system administration experience and demonstrate a strong knowledge of the software development lifecycle

· Good knowledge of security threats and counter-measures

· Strong background in Linux and Microsoft Windows operating systems, including familiarity with the Linux kernel

· Experience working with end-user or developers communities

· Strong verbal and written communications skills

· BA/BS degree required; Computer Science, Math or Technical background highly desired

Preferred Qualifications

· Intermediate/advanced knowledge of the AWS services

· Demonstrated experience leading or developing high quality, enterprise scale software products using a structured system development lifecycle
Skills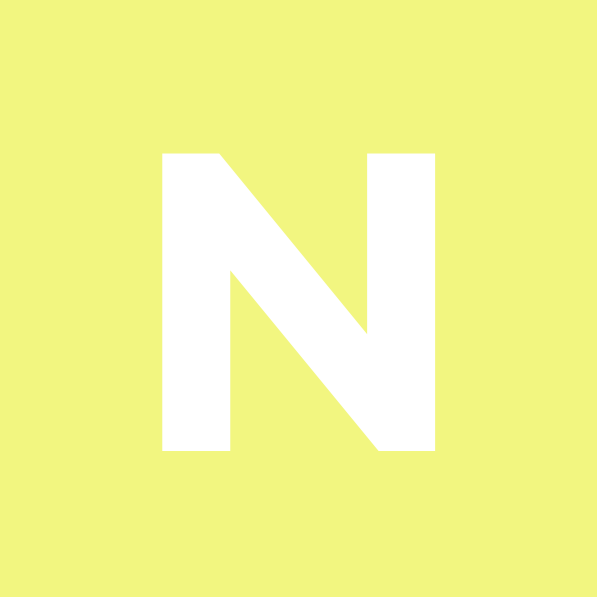 Nokia is a global leader in the technologies that connect people and things. With state-of-the-art software, hardware and services for any type of network, Nokia is uniquely positioned to help communication service providers, governments, and large enterprises deliver on the promise of 5G, the Cloud and the Internet of Things. Serving customers in over 100 countries, our research scientists and engineers continue to invent and accelerate new technologies Read more
that will increasingly transform the way people and things communicate and connect.

The Nokia Software (NSW) Global Business Center team is seeking a strategic software sales professional to develop NOKIA's NSW Core business in APJ. The sales account manager is responsible for the account strategy, sales coverage plan, account plans and sales execution to meet or exceed our growth plan from these key accounts.

The position has the following core responsibilities:

Develop strategy, tactics and sales plans for key accounts.

Continuously generate strong pipeline that supports the achievement of assigned quota(s).

Develop C-suite relationships with these key customers and partners.

Understand customer business paint points and KPI's that are established to meet their business objectives.

Identify and qualify new business opportunities in meeting with C-Suite key decision makers to obtain executive sponsorship in pursuit of the sale.

Position the NOKIA NSW value proposition, demonstrating business benefits and ROI differentiating NOKIA from its competitors.

Achieve and strive to exceed assigned quota(s) by directly covering these key accounts.

Introduce appropriate senior NOKIA management resources in pursuit of orders/sales opportunities.

Partner with the broader NOKIA sales team to leverage joint solutioning and sales.

Work with alliance partners to extend our sales efforts in the accounts.

Strictly adhere to the published NOKIA SELL & NSW processes.

Complete all administrative assignments comprehensively and on-time.

Represent NOKIA in a professional and an ethical manner.

Travel to make sales calls and related business activities can be up to 3 to 4 days a week in assigned territory.

Key experience and skills required:

At least 8 years of proven sales experience in a Core Networks / software technology company selling to the Communications industry service provider preferred or vertical segments may be considered.

Understand Communications software, with prior employment history in this space selling Core solutions and other related software.

Ability to build C-Suite / senior management

relationships directly with the customers.

Solid business acumen understanding the complexities of business and customer needs.

Ability to understand at a high level the technical value proposition and then translate it into a business value position (i.e. consultative sales approach for selling solutions).

Ability to bring various teams together and lead a sales campaign.

Ability to work/develop the partner ecosystem to enable a stronger go-to-market approach to increase market coverage.

Demonstrate ability to close large and complex deals >1Me.

Excellent communication, interpersonal and presentation skills.

Creative 'out of the box' thinker.

Exceptional work ethic, the ability to work independently, self-motivated, driven and a strong desire to succeed.

Apply now.
Skills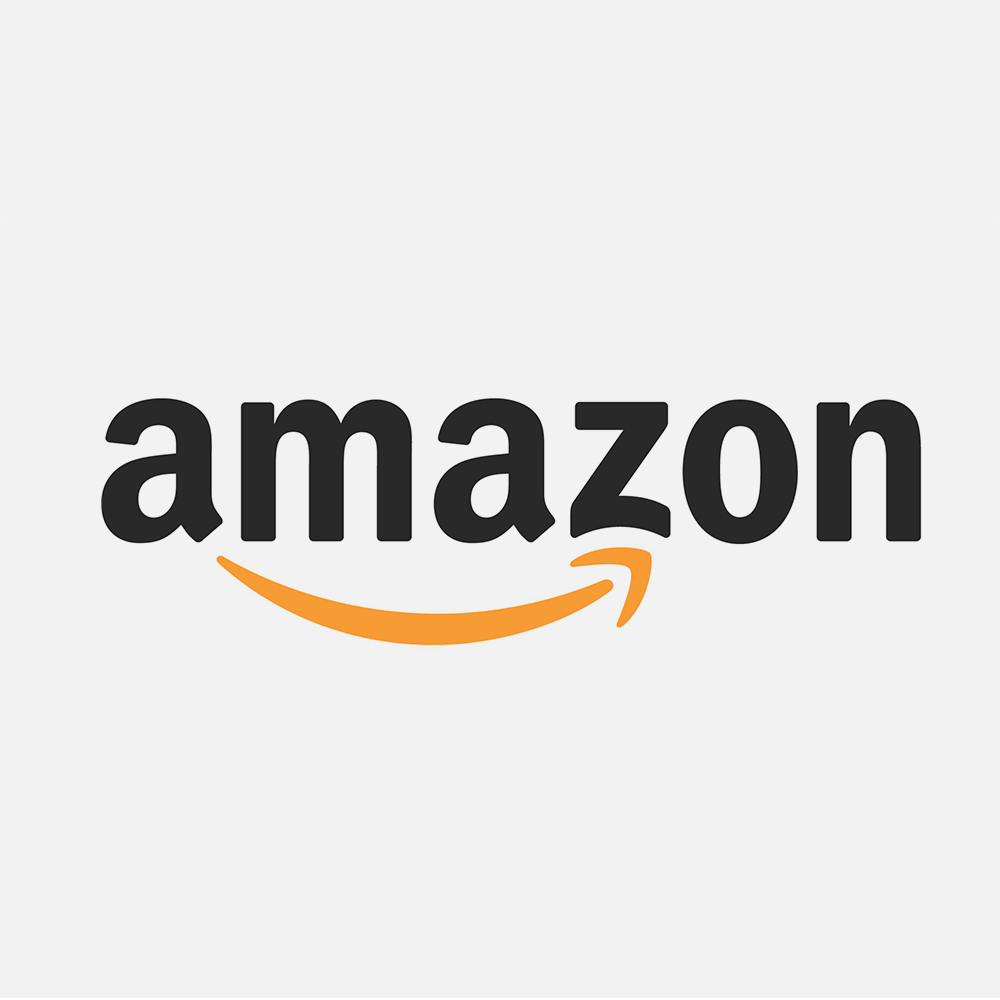 The Amazon Web Services (AWS) Worldwide Financial Services team is looking for an experienced Sales Leader to join our fast-paced team to work with our strategic partners, and help customers solve their business problems in financial services worldwide. As a Financial Services Partner Sales Manager, you will have the exciting opportunity to drive partner solution sales into AWS's Global Financial Services customers. .

Responsibilities include working with our Global Read more
Financial Services Accounts and suggesting the right mix of consulting & technology partner solutions to drive customer success and AWS adoption.

You will also be working with Strategic Consulting & SI Partner firms in financial services to drive opportunities pipeline for key accounts.

You will help partner build the right proposal for customer based on AWS services, and help them with available AWS funding options. You will also own GTM strategy, manage goals, grow business and technical relationships.

Your next job should be at Amazon!!

Roles & Responsibilities:

· Set and implement a business development plan, and drive opportunity pipeline with strategic technology, consulting and SI partners for Global Financial Services accounts, and ensure it's in line with the AWS strategic direction.

· Identify customer challenges, and will work with partners to define and deliver the joint solution set and supporting collateral.

· Manage and drive joint sales engagements between Partners and Sales Teams.

· Engage the Partners field sales organization, channels and end customers to create and drive revenue opportunities for AWS.

· Have a deep understanding of the financial services partner capabilities and solutions that will drive customer success.

· Work with PDM (Partner Development Manager) and AWS account teams in a highly collaborative operating model to develop pipeline specific with strategic partners.

· Understand and exploit the use of salesforce.com and other internal Amazon systems.

· Manage complex contract negotiations with partner, AWS sales teams and customers.

Basic Qualifications

· 15 + years of direct Sales and business development plans.

· 7+ years of experience doing consultative sales in the financial services industry

· Working with partners through account management, product management, program management and business development engagements, as example

· Bachelors degree

Preferred Qualifications

· Consistently exceeds quota and key performance metrics, with hands on experience negotiating enterprise contracts with F100 companies

· Knowledge of leading system integrators (SIs) that service the financial services industry

· A team player who effectively integrates, motivates and builds relationships with cross-functional team members, sponsors, key stakeholders, executives, and other individuals or organizations involved with or affected by the program

· Works effectively in a dynamic environment with changing priorities and comfortable dealing with ambiguity

· Excellent presentation, communication (oral & written), and relationship building skills, across all levels of management

· MBA

· Technical, business or marketing degrees

· Meets/exceeds Amazons leadership principles requirements for this role

· Meets/exceeds Amazons functional/technical depth and complexity for this role

Amazon.com is an Equal Opportunity-Affirmative Action Employer Minority / Female / Disability / Veteran / Gender Identity / Sexual Orientation / Age.
Skills