Sign in or register for a JobTech account.
Jobs that require

strategic thinking

skill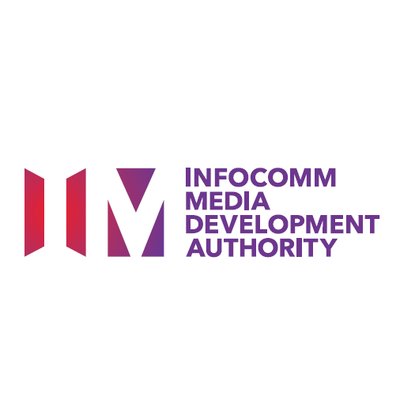 - Lead the SWP project office and work with consultancy services to develop the strategic workforce planning, from conceptualisation to implementation.
- Implement strategic workforce planning solutions, drive re-designing of roles and re-skilling of workforce, change management, including employee communication, to meet long term manpower and future capabilities needed to deliver against the organisation's strategic objectives
- Determine organisational and individual key drivers of engagement. Develop strategies to meet long-term employee experience objectives which are align to IMDA's culture and staff retention goals.
- Partner line managers and HR business partners to design and implement the high impact and inclusive programmes to drive staff performance and engagement. Develop and implement communication plans according to different employee experience programmes and stakeholders.
- Analyse data to track the utilisation and measure the effectiveness of the employee experience programmes. Develop insights to drive the review or enhancement of the programmes.
Requirements:
· Experience in managing SWP or business process re-engineering project is an added advantage
· Able to manage HR projects independently and to leverage contributions of HR team members to accomplish tasks.
· Able to manage & engage all levels of stakeholders
· Strong written and verbal communication skills required.
Position will commensurate with experience.
Only short-listed candidates will be notified.
Skills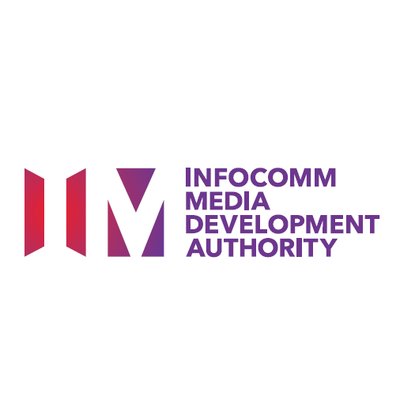 The Digital Utilities team sits within the Modern Services Cluster and is responsible to drive the strategy, development and acceptance of digital utilities to enable Singapore-based enterprises to access B2B business flows seamlessly and expand digital connectivity to key markets.
You will be an individual contributor working with partner agencies (e.g. MAS, ESG, GovTech), private sector entities, as well as inter-governmental forums promoting use of cross sector and cross border digital utilities. Your scope of work covers a wide range of activities, including but not limited to understanding the needs and challenges faced in promoting cross sector / cross border digital transactions, conceptualising and implementing new projects, promoting Singapore's thought leadership in digital utilities, and organising industry engagement and outreach programmes.
Responsibilities
Develop collaborative partnerships with local and overseas industry partners, trade associations to understand their needs and initiate sectoral proof-of-concept and initiatives, where relevant
Plan and manage partners in meeting milestones, timelines, and deliverables for projects, such as the Business sans Borders programme. This may include tracking and evaluating project deliverables related to grants, and capturing learning points from proof-of-concepts or pilots
Organise industry engagement and marketing activities, such as events, speaking engagements, roadshows to promote Singapore thought leadership in digital utilities or for specific programmes
Develop communication materials to support IMDA's participation in partner and industry events
Requirements
Background in business and marketing, finance, computer / computer science or information technology (IT)
3 – 8 years of working experience, preferably in business development, strategic planning, or finance industry
Methodical, process oriented, organised and proactive self-starter
Good communications, operations and project management skills
Good written and spoken communication skills, and presentation skills
Able to work well within a team with diverse personalities
Ability to multi-task, quick to adapt and able to work in fast pace environment
Position will commensurate with experience.
Only short-listed candidates will be notified.
Skills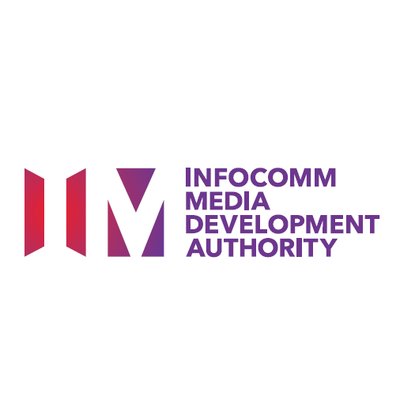 As a Senior Manager/Manager of HR Shared Services and HR IT, you will be leading a team to deliver a variety of HR services, from routine HR operations to data management and transactions. You will also be taking charge of the HR IT roadmap and implementing technology-driven enabling solutions for the entire HR value chain and execution of Strategic Workforce Planning.
Responsibilities
Lead the HRSS team to provide continuous and seamless day-to-day HR operations and manage all aspects of HR data management and transactions.
Review and enhance HR business processes, leveraging digital technology.
Ensure integrity and accuracy in data management and appropriate internal procedures and controls are in accordance with the SOP. In addition, plan and execute HR data and technology solutions to support HR analytics capabilities.
Plan and execute new or revised HR policies, HR programmes, welfare and benefits administration.
Analyse current HR processes and systems and make recommendations for process & system transformation through automation and enhancement of systems.
Manage projects involving HR processes, HR systems and/or HR data to ensure collaborative and timely delivery of outcomes.
Manage and assist with functional requirements gathering, development, testing, implementation and support of various HR effective projects/processes.
Work with IT and vendors to evaluate requirements, discuss solutions and develop plan of approach inclusive of analysing existing processes, make recommendations to better streamline overall processes and be involved in change management efforts.
Stay current on relevant HR technology trends and best practices and identify opportunities for productivity improvements, transforming and streamlining HR processes.
Work with the Strategic Workforce Planning team to develop and implement enabling solutions to support execution of strategies.
Requirements
Background in HR/IT specialisation preferred with a minimum of 5 years in HR operations and/or HR systems roles.
Good knowledge of SAP is an added advantage
Capacity to analyse business processes holistically and assess impact on changes to process.
Ability to manage HR projects independently and to leverage contributions of other team members to accomplish projects.
Good written and verbal communication skills required.
Position will commensurate with experience.
Only short-listed candidates will be notified.
Skills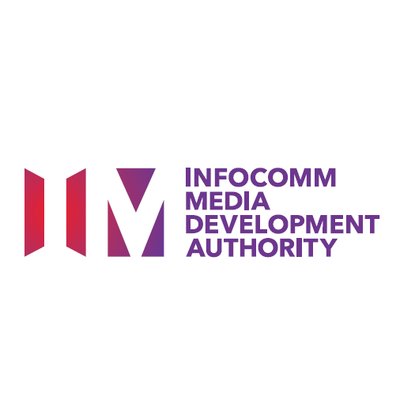 The candidate should be familiar with the emerging technologies in Artificial Intelligence (AI), Cloud, IoT and 5G. He will be responsible for the project solution architect, technology innovation, development and deployment and, landscape mapping of emerging technologies in RI and iHLs. He will build in-house strategic technology capabilities, and, identify & build projects of larger industry or national interest, with an eventual goal to translate, deploy and propagate. He will have a strategic foresight on key emerging technologies and industry trends, assessment of their implications, recommendation of strategic direction in order to ensure IMDA stay abreast of emerging technology trends and capitalize on opportunities
Key Responsibilities
• Industry engagement - engage stakeholders of specific sectors to understand issues faced, why these issues cannot be suitably addressed with existing offerings (e.g. lacks functions, too expensive)
• Technology gap - convince management that the technology gap(s) affects a critical mass of stakeholders, that there is a role for Government to play to spur the required technology development
• Applied research, engineering and development of key emerging technologies such as AI, cloud, IoT and 5G via POC/pilot to bridge the gap and demonstrate technology feasibility leading to business value
• Transfer of the developed technology to industry receptacle
• Technical engagement and collaboration with research institutes and institutes of higher learnings and assess the maturity, viability and suitability of different research and technologies
• AI expertise - build hands-on technology experiences in the team through advanced experimentation/engineering and recruit highly competent data scientists, engineers and software developers
• Business outcome – mentor the team to design and build technology that leads to a business purpose and operational/end-user value
• Technology partners - engage technology partners from the industry to co-develop emerging technologies
• Awareness - organise or speak in conference, forum or focus group discussion to create awareness and educate on different aspects of emerging technologies (trends, benefits, technology, limitations, applications, etc). Be known as the centre of engineering excellence
• Strategic foresight - identify key emerging technologies & industry trends, perform assessment of their implications (both opportunities and threats) to IMDA, Infocomm & Media industry and Singapore, as well as recommend a strategic direction in order to ensure IMDA stay abreast of emerging trends and capitalise on technology opportunities.
Requirements
· Postgraduate or PhD background in engineering, computer engineering, computer science, mathematics, statistics or equivalent
· At least 15 years of relevant working experience in applied research, systems engineering/architecture and/or product development, and/or have led teams of solution architects/engineers of at least 5
· Strong technical knowledge and experience in at least 2 of the emerging technologies (AI, Cloud, IoT and 5G)
· Good understanding of the latest research and technologies
· Strong software development experience and agile project management methodology
· Experience in large and complex project and vendor management
· Team player with the ability to work in a cross functional team
· Excellent interpersonal skills
· Able to communicate technical concepts effectively to non-technical audience
· Able to lead and manage by example
· Passionate and driven
· Stakeholder management skills
· Technically curious
· Strategic thinker
Position will commensurate with experience.
Only short-listed candidates will be notified.
Skills Up to $3200 plus Variable Bonus
5 days
Travel required, office location in the East
>
Our client, a MNC in semicon industry is looking for suitable candidate to join them as Sales Engineer.
Responsibilities

Responsible for managing and grow sales in the assigned territory.
Set overall strategic direction and manage all sales and service activities
Well versed on market situation for all customers
Maintain current sales and explore into new markets
Support Technical and Quality matters for Read more
customer
Account for customers, principals and vendors satisfaction
Build rapport with suppliers, sales team and service support team
Provide market trends and identify opportunities, tracking and closure
Forecast business and market trend to set sales targets and manage budgets
Conduct market analysis
Build new customer base and maintain rapport with existing accounts

Requirements:

Minimum Diploma/Advanced/Higher/Graduate Diploma in Engineering (Electrical/Electronic), Engineering (Mechanical) or equivalent.
Minimum 2 Year(s) of working experience in Semiconductor industry.
Bilingual in order to liaise with the Chinese speaking associates
Strong analytical problem-solving skills
Sound knowledge of Semiconductor back-end processes is preferred

Other Information:

Willing to travel

HOW TO APPLY:
** Please submit your resume in Microsoft Words to Lin Zhen Yu(R1546594) **
[Click Here to Email Your Resume]
FOR IMMEDIATE CONSIDERATION:
Please indicate the below information in your resume:

Current & Expected salary
Reason(s) for leaving
Availability to commence work
Recent photo

Only Singaporeans need apply.
Due to work pass limitation, our client would not be able to secure EP or S pass. If you would require a EP or S pass, please do not apply.
Skills We are looking for Contract Accountant / Finance Executive to be outsourced to our clients from Reputable organizations.
Apply now!
Job Scope

Act as the liaison person between various stakeholders relating to financial systems or processes for assigned to business unit
Prepare and analyse quarterly financial reports
Manage the accounting operations including month end accruals, monthly review and variance analysis of expenses
Assist in the financial evaluation and analysis of strategic projects
Co-ordinates asset verification and impairment review Read more
with the teams
Supports Internal / External Audit activities
Reconciles balance sheet and local results
Any ad-hoc duties assigned

Job Requirements

Degree in Accounting or equivalent
Preferably 3 - 6 years of working experience
Proficient in Microsoft office applications
SAP Proficient

All Interested candidates are invited to email your resume in MS Word format to:
[Click Here to Email Your Resume]
Attention to: Julia Lee Sze Jie
Please include your full working experience, education background, notice period, expected salary.
Julia Lee Sze Jie
>Outsourcing Team
>Recruit Express Pte Ltd Company Reg. No. 199601303W | EA License Number: 99C4599
We regret to inform that only suitable candidates will be shortlisted for an interview
Skills Responsible for national sales and organizational goals and objectives through effective leadership and management of the local teams.
In partnership with respective functional leaders, participate in the annual budgeting exercise.
Devises long term strategy for the country product and services portfolio
Manages and oversees the effective implementation of the country strategic business development and sales plans
Ensures effective leadership, management, coaching and development of the local team
Responsible for the training needs analysis Read more
and development of direct reports
Ensures that effective working relationships are in place across the organization and to obtain input to plans/ programmes and ownership to implement plans as required.
Ad hoc duties


Requirements:


Min Degree in any discipline
Min 10 years of Sales Management experience
Min 6-8 years of People Management experience
Possess strong business and financial acumen
Solid experience in Control Valves
Excellent communication and interpersonal skills


Interested & qualified applicants, please forward your latest CV in MS word format to [Click Here to Email Your Resume]
Skills
We are looking for highly motivated personnel, hands-on with good ethics and dedication to be responsible for the process & Assembly activities of REC Modules plant to support plant strategic objectives and goals set, and proactively participate in improvement activities to achieve high standard manufacturing facility in REC Solar.

Reporting to Process Engineer/Manager
Observe a high standard of safety and housekeeping procedures
Problem solving in the manufacturing line to ensure product Read more
quality and high yield
Perform data analysis and tune process for defect reduction and process stability
Participate proactively in continuous learning and improvement activities
Participate actively in key project such as cost reduction, yield improvement, Cpk improvement, new product/process development, new machine qualification, production optimization, cycle time improvement and new material evaluation/ qualification
To achieve all KPIs set by the Process Engineer
Perform other duties as assigned-duties will vary according to the project progress and/or the specific goals of the division

REQUIRED QUALIFICATIONS AND SKILLS:

Minimum Technical Diploma /NITEC
Minimum 2-3years experience in manufacturing environment
OJT will be available for entry level candidates
Hands-on experience in tools like PDCA, Visual performance chart, SPC added advantage
Knowledge in 5S Housekeeping, Environmental and Safety legislation is an advantage
Able to work 12 hours rotating shifts
Ability to work in a fast-paced environment
Meticulous and detailed-oriented
Ability to communicate in 2 languages is an added advantage
Ability to read and write English for data collection
Dynamic & committed with proactive working attitude
Highly motivated and a team player
Good interpersonal effectiveness
Builds and maintain good relationship with all levels of people

" Be Proud of It! REC stands for Renewables Empowering Consumers – we care and are passionate about what we do!"
Skills
Responsbilities:

Primary function includes the market development for the entire range of power protection & power quality engineering solutions. Responsibilities encompass the development of appropriate sales strategy, administering all phases of sales process to ensure effective and timely customer service and response.
The ideal candidate will be a process oriented and customer focused individual with a drive to improve sales and profitability. Work is performed under minimum supervision and requires Read more
incumbents to exercise significant independence and discretion based on previous experience.
Possess the ability to develop sales lead generation and execute a successful multi-level sales strategy.
Establish, maintain and expand commercial relations with customers. This is accomplished through frequent customer visits, follow-up and discussion by obtaining the knowledge of the customer's strategic plans that will subsequently enhance the company's long term business prospects and sales growth.
Conduct technical presentation and training to target customers
Monitoring of all sales leads project status and handle customers' feedback on quality and delivery issues

Requirements:

NITEC or, Diploma in Electrical or Electronics Engineering.
Direct technical sales experience with a minimum of 2 years experience preferably from the Power Protection Systems or Power Distribution Industry.
Superior customer skills and ability to multi-task several projects at one time.
Must be highly organized and excellent sales, project and task management skills.
Mature, highly independent and self-motivating
Strong presentation, good communication and interpersonal skills
Willingness to travel whenever required
Skills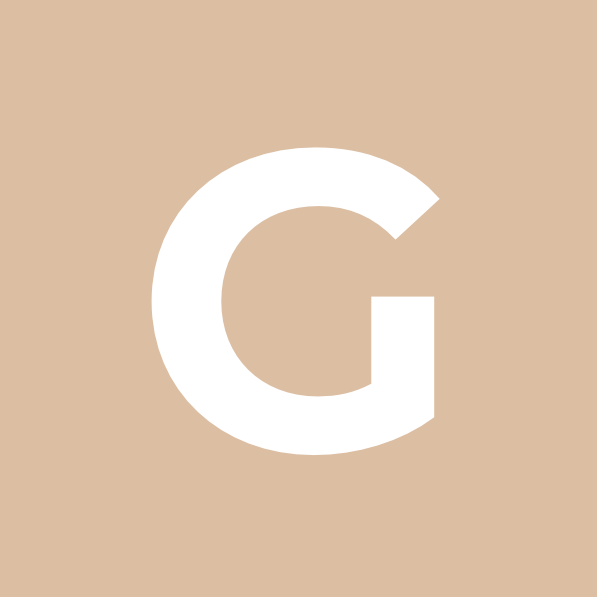 ► MNC, Marine Industry
>► Office Hour
>► Working Location: Gul Circle

Responsibilities:

Developing full understanding of customer and market needs / opportunities / competition.
Identifying new customer and markets and their needs.
Assisting in developing a B2B, B2C, and e-commerce business strategies while maximising revenue and ensuring the highest standard of customer service.
Developing and delivering profitable growth opportunities and sales positioning.
Interface with customers and suppliers to monitor progress of the different orders.
Implement regular Read more
visits to existing and potential clients.
Assisting with maintaining sales forecast databases and marketing intelligence while coordinating as required with other divisions.
Developing and implementing innovative account base marketing strategies, plans and activities.
Feedback information to customers on quality improvements on products and changes, as and when necessary.
Carry out tender reviews and negotiations with customer and vendors to secure orders.
Developing and grow of key accounts.
Developing and maintaining customer and stakeholder relationships at the highest levels in client organizations.
Able to shape strong business relationships with end users, other business units, external clients, client's partners, and vendors.
Ensure that all technical and commercial specifications are received, clarified, and agreed with customers at order stage.
Assist in maintaining and improving general internal processes for the aftersales division.
Liaising with Sr. Management for publicity processes including press releases, articles for Clients, Conferences, Exhibitions, etc.
Prepare comprehensive reports and/or summaries regarding Business Development activities and performance in a timely manner.
Able to manage Databases; creating, maintaining and working to update client list, client's contacts, vendor list, vendor's contacts, spare parts lists, pricing, etc.
Meeting or exceeding sales targets
Ensuring full compliance with the Group principles, QHSE and Ethics code at all times.
Any other ad hoc requirements related to Business Development functions


Requirements:

Bachelor's degree from a recognized institute or university, preferably in Business or Engineering, or equivalent proven experience.
Over 5 years' experience within the Oil & Gas Offshore and Marine Industry.
Over 3 years in a management and technical sales role.
3 to 5 years of sales experience in industry market
Excellent negotiation skills.
Experience and sound knowledge regarding B2B, B2C, and e-Commerce within the O&G Industry.
Technical Competence (able to read and understanding drawings and specifications) is highly required
Strong business development and leadership skills.
Reliable, self-starter with the ability to take the initiative and work unsupervised.
Having a personal network in place that includes well-known brands and proven track record of successfully growing revenue through the development of strategic relationships is helpful but not necessary.
Able to thrive in an extremely fast-paced and dynamic environment and manage tight deadlines
Technical Competence (understanding drawings / specification is required)


To apply, please visit to www.gmprecruit.com and search for Job Reference: 15250
To find out more about this opportunity, please contact Summer at [Click Here to Email Your Resume]
We regret that only shortlisted candidates will be notified.
GMP Technologies (S) Pte Ltd | EA Licence: 11C3793 | EA Personnel: Summer Thung | Registration No: R1871138
Skills