Sign in or register for a JobTech account.
Jobs that require

strategic thinking

skill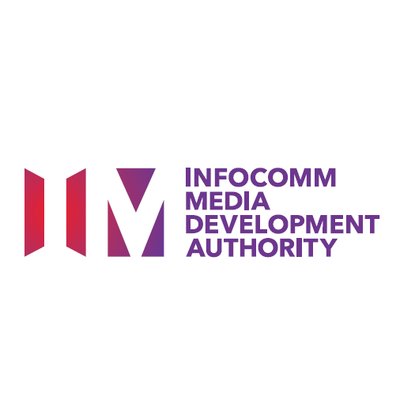 Description
The ideal candidate will have significant hands-on technical experience in Agile software engineering principles and a background in full stack software development, system architecture with APIs and microservices, containerisation and cloud-based technologies, and DevOps toolchains. Experience in managing development teams responsible for designing, developing and testing software assets in an Agile development environment is also preferred.
Responsibilities
Be a change agent in fostering a software engineering culture based on a strong foundation of software engineering principles and best practices
Drive organisation-wide practice of continuous integration and continuous delivery of high quality software assets
Create a continuous learning environment to ensure that engineers in the organisation are trained in the software engineering processes and the technology stack defined in the organisation playbook
Be part of the technical leadership team in technical visioning and technology stack selection to meet the strategic objectives of the organisation
Requirements
Bachelor's Degree in Computer Science, Electrical Engineering, Information Technology
Minimum 12 years of application development and technical project management experience, with minimum 3 years of team management experience of teams of 10 or more
Minimum 5 years of experience as a team lead in Agile software design, development, and testing processes
System architecture design experience using microservices and REST-based APIs, Java technologies, containerisation technologies such as Docker and Kubernetes, cloud-based platforms such as Pivotal Cloud Platform, and public cloud services from AWS, Azure and Google
Hands-on experience in API management platforms, API design standards, API patterns, API governance, API security standards and implementation
Working experience with project management tools such as Jira, Confluence or similar
Thorough knowledge of build and deployment toolchain such as Bamboo, Ansible, Nexus, Github, and automated code quality inspection tools such as SonarQube and Fortify
Certified Scrum Master or equivalent Agile project management experience
Broad knowledge of digital infocomm technologies, trends and methods such as data engineering, cloud-native system architectures, artificial intelligence, and Internet-of-Things
Excellent communication skills
Position will commensurate with experience.
Only short-listed candidates will be notified.
Skills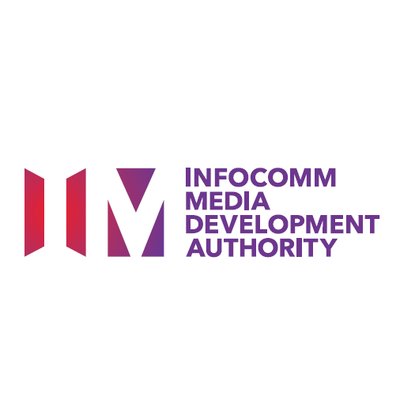 The successful candidate will be part of a team that formulates and reviews policies to ensure that Singapore's info-communication and broadcast networks and services are resilient and secure to support national strategic initiatives such as Digital Economy and Smart Nation.
Responsibilities
Develop, formulate and review regulatory policies and frameworks pertaining to resilience and cybersecurity of telecommunication and broadcast networks and services.
Perform analysis of resilience and cybersecurity policy and regulatory issues, and develop robust recommendations.
Engage the relevant industry and other stakeholders on the effectiveness of policies, regulatory frameworks and initiatives designed to strengthen the resilience and cybersecurity posture of telecommunication and broadcast networks and services
Ensure the relevance of resilience and cybersecurity policies and frameworks to facilitate adoption of new technologies, and that they are forward looking to address potential issues introduced by such technologies and threat landscapes.
Requirements
Background in Engineering/Computer Science/Information Technology or other disciplines.
Good understanding of telecommunication or broadcast networks and associated technologies. Knowledge in resilience and cybersecurity will be an advantage.
Preferably with experience in info-communication and media field or public policy making.
Candidates with no experience may also apply.
Excellent analytical, writing, communication and presentation skills
Able to work independently and as part of a team
Strong stakeholder engagement skills
Candidate must be a Singaporean
Position will commensurate with experience.
Only short-listed candidates will be notified.
Skills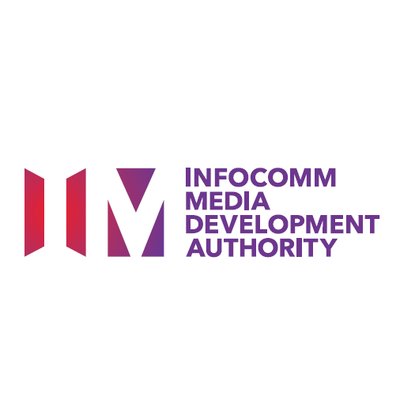 Review and implement the various regulatory and licensing frameworks for the postal sector with the objective of ensuring these frameworks support the overall IMDA's vision of a vibrant, world-class info-communications sector that drives the economy, bonds communities and powers a Smart Nation.
Responsibilities
Develop and review strategic planning, licensing and regulatory frameworks and policies for postal sector so as to ensure that they continue to be relevant in the current market; and implement the changes arising from the reviews. These include infrastructure plans, licensing policies, competition policies, quality of service policies and consumer protection policies.
Undertake market studies on developments in postal and the related industries that could have impact in the postal sector to anticipate how the relevant markets are expected to evolve, and recommend changes to future-proof existing legislative, regulatory and market development frameworks. These include developments in the e-commerce and logistics sectors and their interplay with the postal sector and the developments in the international postal network and the impact on domestic postal regulations and postal rates.
Administer policy and regulatory frameworks for postal operator licences, in order to ensure that the frameworks are effectively and efficiently implemented.
Initiate investigation or enforcement actions against postal licensees for potential contravention of the licensing conditions to ensure compliance.
Address queries relating to licensing functions, policies and framework from licensees and general public.
Suitable candidates may take on supervisory responsibilities to coach and guide junior officers.
Requirements
Background in Economics, Public Policy or Communications.
Preferably with experience in postal industry, or policy making in the government.
Knowledge of competition and regulatory concepts and frameworks
Good writing and communication skills
Familiarity with policy formulation process
Stakeholder engagement skills
Presentation and facilitation skills
Position will commensurate with experience.
Only short-listed candidates will be notified.
Skills

Key responsibilities
Work closely with the Internal Communications Head to ensure the internal communications strategies/executions align with business priorities and deliver a consistent tone of voice and communications style
Effectively communicate objectives, strategic areas and key initiatives as well as provide timely updates to employees
Develop and deliver communication plans that are specific to each request. Subjects include leadership communications, business objectives, key initiatives, industry or product expertise, employee engagement or latest developments
Create fresh ways of message delivery (across content, channels and experiences) to communicate business objectives and deepen employee engagement
Work with relevant stakeholders to develop, edit and storyboard engaging content (including multimedia content such as full-length article, videos, banners, eDMs and infographics) that is relevant, personalised and targeted for employees
Develop and manage content calendar
Improve employee engagement through carefully curated activities
Most important deliverables include

ad-hoc eDMs publishing (in-house)
monthly newsletter publishing and intranet maintenance/improvement (mostly working with vendors, i.e. design agency and content writer)
planning and executions of employee engagement activities (in-house)
the preparation of monthly analytics report
Requirements
University degree with at least 3 years working in a marketing and communications role. Internal communications or agency experiences are highly desired.
Experience in content publishing, i.e. writing and crafting communication pieces
Ideally equipped with basic Photoshop/Illustrator skills to design creative visuals (i.e. eDMs and newsletter layout) that compliments the message
Good awareness and knowledge of best practice in marketing and communications
Basic knowledge of event planning and execution
Ability to connect-the-dots, develop new ideas, approaches and solutions
Strong attention to detail and ability to multi-task projects, priorities, schedules, and deliverables
Self-motivated and independent with a "can do" attitude that focus on solutions. A good team player and thrives in a fast-paced environment
Good project management and delivery. Can manage vendors effectively and work with a wide range of different stakeholders
Proficient in PowerPoint, Adobe, Google Analytics, Mailchimp and others.
Skills What You'll Do:

You will be accountable for all aspects of an $1B P&L from bookings, to shipments, to revenue reserves, to operating expenses. You will provide analysis to support strategic decisions, conduct financial reviews of a wide range of business issues and lead financial processes such as planning, forecasting, and reporting. You and your team will drive accuracy, repeatability and control across multiple forecasting dimensions, working directly with Read more
our corporate planning and revenue teams to ensure our reserves are appropriate and our revenue is accurate. You will partner directly with the APJC Distribution Sales leadership team to optimize resourcing and capital allocation through data-driven financial analysis and participate in cross functional company task forces for key initiatives.

The distribution route-to-market is a rapidly growing, dynamic, fast-paced channel that will give you exposure to every aspect of Cisco's businesses and allow you to shape our evolving models and platforms.

Who You Are:

You possess an analytical mind, have a high bar for quality of work, have the ability to drive to action and are willing to roll up your sleeves to get it done. You have a desire to make a substantial impact on decision-making, to learn quickly in a dynamic, high-growth environment and to be a mentor and in-demand partner across the organization.

Our Minimum Requirements For This Role:

● Bachelor's degree (or equivalent) in finance, business administration, or related field, MBA and/or CPA preferred.

● Minimum 7+ years of relevant work experience

● Proven ability to lead a diverse team of talent, constantly striving to make the impossible possible

● Proven ability to work with and successfully influence an executive team

● Directs the resolution of highly complex or unusual business problems applying advanced analytical thought and judgment, maneuvers through ambiguity

● Communicates complex ideas; anticipates potential impact of quality considerations on the product or internal stakeholder experience

● Expert knowledge of GAAP, auditing, organizational finance; financial analysis, financial forecasting and modeling, managing expenses and finances and financial risk management

Why Cisco:

We connect everything: people, processes, data, and things. We innovate everywhere, taking bold risks to shape the technologies that give us smart cities, connected cars, and handheld hospitals. And we do it in style with unique personalities who aren't afraid to change the way the world works, lives, plays and learns. We are thought leaders, tech geeks, pop culture aficionados, and we even have a few purple haired rock stars. We celebrate the creativity and diversity that fuels our innovation. We are dreamers and we are doers.

We Are Cisco.
Skills Up to $12,000 plus Variable Bonus
5 days (Mondays to Fridays, 8.30am to 5.30pm)
MNC – Central

Our client, a corporate services and advisory services firm is looking for suitable candidate to join them as Corporate Secretarial Senior Manager.
Responsibilities:

Responsible for client management, client retention and client base expansion.
Team management, training and accountable for team's client service standards
Possess in-depth industry knowledge of existing and potential clients, and their key contacts
Meet prospective clients Read more
and follow-through until the job is closed
Responsible for billings, work in progress and fee revision
Work with finance and oversee credit control and prompt collection of debts
Oversee preparation and co-ordination of the statutory books and documents, including
submission of statutory forms and documents
Oversee daily operations of the respective team members
Participate in the preparation of budgets, forecasts and comparison
Identify and recommend improvements to current policies, procedures and processes
Assist the Director in daily operations both at a local and regional level
Assist Director in strategic planning, recruitment and development of business unit's performance.
Provide and organize training for other department's staff on work related updates
Proactive in staff recruitment, development, career path planning and succession planning
Provide staff with regular feedback and evaluation

Requirements:

Minimum ICSA qualified Chartered Secretary/ LL.B degree or equivalent
At least 12 years' experience
Strong in listing manual, companies act, stock exchange rules, securities and futures act, minute taking
Proficient in MS Office, View Point
May require to travel

HOW TO APPLY:
** Please submit your resume in Microsoft Words to Ms Lin Zhen Yu (R1546594) **
[Click Here to Email Your Resume]

FOR IMMEDIATE CONSIDERATION:
Please indicate the below information in your resume:

Current & Expected salary
Reason(s) for leaving
Availability to commence work
Recent picture

Only Singaporeans need apply.
Due to work pass limitation, our client would not be able to secure Work Permit, EP or S pass. If you would require a Work Permit, EP or S pass, please do not apply.
Skills

What you'll be doing…

The Sales Consultant has a specialized focus on and skills with deep technical proof points, including business intelligence, complex data sources and ETL. This Sales Consultant is the key technical point of contact for all enterprise deals at Tableau specializing in deals involving complex data. The Sales Consultant participates in data acquisition and transformation delivery and may provide oversight and technical checkpoints to enforce standards Read more
and quality of BI solutions. Researches new technologies, tools and methodologies as they emerge that may be applicable. The solutions consultant provides sales consulting presales support contributing towards the successful conversion of prospects to customers and engages customers to nurture repeat purchases.

Some of the things you'll be doing include …

Work with prospect's data to deliver world-class product demonstrations

Provide strategic presales support for sales activities including needs analysis, data review, product demonstrations and other general sales support

Become an expert in the features, benefits and application of Tableau's products

Drive all aspects of successful Proof of Concepts from requirements and design to training and delivery

Communicate via phone, email, face-to-face and web meetings with prospects assisting and guiding them through the evaluation and selection process

Communicate daily with sales staff regarding sales activities and strategies

Educate and train the sales force in the features and use of Tableau and ETL products

Provide proactive support to customers and prospects

Be the customer advocate and liaison for product management and development

Support all strategic deals involving complex data and/or data sources

Provide ETL support and skills on strategic proof of concepts

Backup the technical support staff as needed

Who you are…

Domain.

Experience with supporting enterprise and departmental sales and experience with ETL tools (Informatica, Data Integrator, Data Transformation Services, etc.) a strong plus. Experience in FSI domain knowledge would be an added advantage. Bachelors of Science in Computer Science or a related field.

Experienced.

Several years experience in a Sales Engineer/ Sales Consulting role. Several years experience with business intelligence.

Detail oriented.

Handle details accurately and in a timely manner

Highly Technical

. You have strong technical skills across various technologies & impeccable business acumen.

Go-Getter

. Willing to go the extra mile with a strong work ethic; self-directed and resourceful.

You are a Recruiter!

Tableau hires company builders and, in this role, you will be asked to be on the constant lookout for the best talent to bring onboard to help us continue to build one of the best companies in the world

#LI-JL2

Tableau Software is an Equal Opportunity Employer.

Tableau Software is a company on a mission. We help people see and understand their data. After a highly successful IPO in 2013, Tableau has become a market-defining company in the business intelligence industry. Our culture is casual and high-energy. We are passionate about our product and our mission and we are loyal to each other and our company. We value work/life balance, efficiency, simplicity, freakishly friendly customer service, and making a difference in the world!
Skills Bring your career aspirations to life with AIA!1. Business Development through strategic partnership with stakeholders, capitalizing on company's initiatives and resources.2. Provide business support 3. Enforces agency performance standards to promote business quality.

Strategizes and implements agency-wide and location-based sales initiatives in order to achieve Agency location key result areas inValue of New Business,Number of Active FSCs,New FSC Activity Ratio,Number of Premier Agents (MDRT), andNumber of Quality AgenciesEngages Agency Read more
Leaders and producers regularly to build strong partnership relationships.Designs programs and incentives to direct the sales behavior of agency distributors towards achieving key result area objectives.Enforces agency performance standards to promote business quality.Identifies and groom aspiring agency producers to become agency leaders.Ensures key issues and feedbacks are communicated in a concise and effective manner to influence and gain buy-in from Agency distributors (Leaders and producers) so as to drive quality performance.Performs other responsibilities and duties periodically assigned by immediate manager in order to meet business requirements.
Job RequirementsMinimum Diploma or Bachelors' degreeAt least 1 years of experience in Agency Channel Management preferableM5, M9, M9A, HI, FLMI certifications preferableKnowledge of life insurance industry in Singapore and/or AsiaProficient communications skills to effectively explain policies with Agency distribution force and internal stakeholders
Build a career with us as we help our customers and the community live healthier, longer, better lives.You must provide all requested information, including Personal Data, to be considered for this career opportunity. Failure to provide such information may influence the processing and outcome of your application. You are responsible for ensuring that the information you submit is accurate and up-to-date.
Skills Carousell is one of the world's largest and fastest growing mobile classifieds apps with a mission to inspire every person in the world to start selling and buying to make more possible for one another.

Since our launch in Aug 2012, we've expanded into 8 countries with over 250 million listings. As a team of passionate individuals working together to solve meaningful problems, there is so much more for Read more
you to discover in a career with Carousell.

We are looking for a Data Analyst who will partner the marketing & country leads and key country business stakeholders to bring the next level of analytical solutions for the Classified Growth Marketing team.

He/she will be responsible for measuring and optimizing marketing campaign effectiveness and helping our go-to-market teams acquire new customers, minimize churn and improve customer success. The data analyst will be working closely with Classified Growth Data team and counterparts in Data Engineering, Analytics and Data Science and collaborate closely with leadership and stakeholders in User Acquisition, CRM, SEO & Consumer Marketing.

This role will report to the Classified Growth Analytics Manager.

Responsibilities

Empower the Marketing team with analytics and customer insights that inform and fulfill strategic objectives and goals for every fiscal quarter.

Quantify & evaluate the impact of marketing initiatives on key business performance metrics and customer success

Lead and maintain an accurate, holistic view of marketing business performance reports across all marketing functional teams to identify areas for optimization and efficiency in the marketing team.

Understand the overall view of all communication channels to users and identify areas for improvement and ensure user communication health.

Identify and create the audiences and segments to whom we can deliver personalised marketing automation through our in-house Audience Service

Work closely with business stakeholders to understand their needs/ pain points to scope up their problems and enhance internal processes through automation and improve productivity

Have a good knowledge and ownership for data sources from third parties and work with Data Engineers to bring good quality external data sources to our internal data warehouse.

Collaborate with cross-functional team, including Data Engineers, fellow Analysts & Strategy team

Aligns and follows prioritization schemes to manage day-to-day tasks and projects

Requirements

Experience:

At least 2 years of experience working in analytics role in Marketing or Digital Advertising related fields

Experience working within a high-growth consumer Internet company with exposure to large amounts of customer data is highly beneficial

Experience working with 3rd-party data sources and familiar with how Marketing Tools works (Google Analytics, Clevertap, Branch, Adjust, etc.)

Experience in organising KPIs and dashboards as well as reading metric trends to evaluate business performance

Experience in presenting insights clearly to technical and non-technical audiences

Experience in exploratory data analysis and familiarity with advanced quantitative analysis

You Have:

Analytical mindset when it comes to understand business problem and come up with potential hypothesis

Enquiring mind with ability to recognise inefficiencies and challenge the status quo

Strong written and verbal communication skills, able to collaborate effectively with both sides of the business and technical divide.

A self-starter mindset who takes ownership and excels in a lean and fast-paced organisation

Technical Skills:

Strong visualisation skills using Looker, Tableau or other relevant visualisation tools.

Good working knowledge on SQL and R/Python to perform data querying and conducting data analysis.

Knowledge of analytical and statistical techniques e.g. time series, regression is a good bonus

Excellent story-telling skills to communicate insights from analysis to audience
Skills Jobs Responsibilities

Responsible for the implementation of strategic supply chain goals for a set of low volume/ high mix parts and assemblies.
Responsible for the cost, quality, delivery & on-hand inventory for a subset of suppliers within the AP region.
Monitor daily reports, MRP and Vendor Portal to ensure timely delivery of products to the manufacturing site.
Procurement of materials for manufacturing and aftermarket requirements.
Evaluation of supplier's performance on metrics such as Read more
cost, quality, delivery, resolving of all accounts payable issues and interfacing on all technical issues.
Identification and development of new supply sources as required.
Coordination of purchasing activities with manufacturing, aftermarket and engineering departments.
Implementation of lean programs with suppliers.
Maintenance of inventory at planned levels.
Ad-hoc duties as and when assigned


Job Requirements

Min. Diploma / Degree in Logistics & Supply Chain
Min. 3-5 years of relevant working experience

Application Procedures
>Interested candidates, please email your resume to:
Attention: Lynn Mak Ling Ling (CEI No. R1986990)
[Click Here to Email Your Resume]
>Recruit Express Pte Ltd (EA No. 99C4599)
Skills