Sign in or register for a JobTech account.
Jobs that require

support vector machine algorithm

skill Responsibilities:

Analyse, design, develop and implement mobile and/or web-based applications.
Develop Front-end and/or back-end applications.
Support product implementation and maintenance.


Required Skills/Qualifications:

Diploma/Degree in Computer Science.
Strong programming skills and good problem solving skills.
At least 1 year of extensive experience in 1 or more of these tool sets:

ReactJS/Redux, CRA/DVA, React-Router, MUI/Antd, or
PHP, JSON, Bootstrap
Java, Python or NodeJS

Working experience with one or more of these tools: Yarn/NPM, Docker, Git, SVM.
Experience with mobile application or web-based/ Read more
web services applications
Experience in AWS cloud platform. AWS certification is a plus.
Proactive, able to multitask and work independently.
Skills Analytics Consultant

LOCATION: Singapore

TYPE: Full-time

DEPARTMENT: Digital

Analytics Consultants at eClerx partner with our clients to provide consultative analytics services. The Consultant is responsible for the end-to-end delivery of analytics projects, having the ability to perform analysis directly and the ability to manage the work of others who are part of the project team.

The successful candidate will have an extensive knowledge in the digital and database marketing operations of large brands, Read more
particularly in the use of data and analytics contributing to marketing decisions and day-to-day operations. He/she will also require an enthusiasm in working with our customers' marketing stakeholders, acting as a subject matter expert to our delivery teams.

This position will report to the Business head of APAC based in Singapore. The role will collaborate across many areas of our business, including service delivery, client engagement, business development, and practice development. The Analytics Consultant will work with our customers in their offices whenever necessary, helping to design the most efficient data and analytics roadmap for marketing decision support and activities in all conceivable channels.

Position Responsibilities

In this position, you will:

Meet regularly with clients to identify marketing objectives and needs; define project scope and deliverables that support business goals, and translate them into project specifications for the delivery teams

Prescribe suitable solutions with an understanding in limitations of toolsets and available data

Fetch and analyze Campaign data from disparate sources and drive meaningful insights on customer behavior supported by appropriate statistical summaries

Visualize Campaign performance and customer lifecycle and provide recommendations on the business rules for effective campaign targeting

Generate business rules for defining customer segments based on lifecycle analysis

Interpret analytical results and provide insights; present key findings and recommended next steps to clients.

Develop tangible analytical projects; communicate project details to clients and internal delivery team via written documents and presentations, in forms of specifications, diagrams, and data/process models

Manage procurement of data from various sources and perform data audits

Facilitate, track, coordinate and communicate reactive and proactive support status and enhancement requests, among the client stakeholders and eClerx delivery teams

Help Identifying domain and industry best practices and incorporate them into our practice.

Audit deliverables ensuring accuracy by critically examining the data and reports against requirements

Required Skill Set/Expertise

Minimum 2-5 years of experience in an advanced analytics and/or data scientist role

Hands-on experience in digital marketing and/or 1:1 marketing in any channel; expert level knowledge in database marketing and CRM

Strong analytical and storytelling skills; ability to derive relevant insights from large reports and piles of disparate data

Working knowledge of analytical/statistical techniques and their applications including but not limited to:

Regression Analysis: Linear, GLM, Non-linear etc

Decision Trees, SVM, Neural Networks

ARIMA and other Time Series forecasting techniques

Experience in Hadoop environment Hive, Presto is a plus

Experience in Python/R is a plus

Excellent communications skills, both written and spoken; ability to explain complex technical concepts in plain English

Working knowledge in data visualization tools (Tableau, QlikView, etc.) is a plus

Ability to manage multiple priorities and projects, aligning teams to project timelines and ensuring quality of deliverables

Passion for data and analytics for marketing and eagerness to learn

Comfortable working autonomously with broad guidelines

Previous consulting experience is a definite plus

Eligibility Requirements

Education:

BS/BA degree or equivalent professional experience required Degree

Experience:

Minimum 3-5 years' professional experience in advanced analytics for a Fortune 500-scale company or a prominent consulting organization

Tools:

Reporting Tableau, Data Extraction tools, Advanced SQL, CRM Analytics, Campaign Marketing, Basic Analytics knowledge Campaign Analytics, Machine Learning

About eClerx Digital

eClerx Digital is a global digital service provider partnering with the world's leading brands primarily in luxury & fashion, retail, high tech, financial services, automotive and travel industries. We provide high impact consulting and value based production resources to drive greater insight, quality and creativity to deliver our clients digital priorities.

eClerx Digital powers the leading global brands digital channels with our four key solutions:

Creative

focuses on large scale post production up to cutting edge CGI; we provide creative production services to support all ATL & BTL creative assets managed through our FLUiiD4 marketing workflow solution

Commerce & Campaigns

focuses on our clients' omni-channel digital operations, including web operations, conversion rate optimization, site merchandising & eCommerce operations, campaign operations, and system re-platforming

Analytics, Insights & Reporting

focuses on the full spectrum of data analysis from web and social analytics to more advanced predictive analytics and big data all underpinned by a strong business intelligence and visualisation team

Data Management

focuses on all facets of data acquisition, integration, normalization, and quality across all data sets (customer, product, supplier, partner, sales, transactional, etc.), as well as Master Data Management and data governance/stewardship

eClerx Digital

is a division of eClerx Services which is a publicly traded company for 10+ years on the India stock exchanges. We employ over 9,500 employees globally, have sales offices in New York, Silicon Valley, Austin, Chicago, London, Milan, Paris, Hamburg and Singapore and is supported by operations centres in India and Thailand.

eClerx is an Equal Opportunity Employer. All qualified applicants will receive consideration for employment without regard to race, color, religion, sex, national origin, disability or protected veteran status, or any other legally protected basis, in accordance with applicable law.

eClerx is committed to protecting and safeguarding your personal data. Please find our policy here.
Skills Our Assurance group is one of the most trusted, respected and influential organizations in the industry. As part of our team, you will provide peace of mind to clients by using your skills and experience to give companies, investors and regulators confidence in the validity of financial statements and business-critical information or processes. Groups (or, as we call them, sub-service lines) within Assurance include External Audit, Climate Change Read more
and Sustainability Services, Financial Accounting Advisory Services and Fraud Investigation & Dispute Services.

Join Financial Accounting Advisory Services within Assurance and you will assist our clients to address the accounting and financial reporting challenges facing their business. You will be part of a team that provides insight and services that accelerate analytics, decision-making and innovation to build a stronger and more efficient finance function.

You will experience ongoing professional development through diverse experiences, world-class learning and individually tailored coaching. That's how we develop outstanding leaders who team to deliver on our promises to all of our stakeholders, and in so doing, play a critical role in building a better working world for our people, for our clients and for our communities. Sound interesting? Well this is just the beginning. Because whenever you join, however long you stay, the exceptional EY experience lasts a lifetime.

Over the last 20 years, innovative new

products have dramatically increased the complexity of the financial markets,

from stock options to compensate and motivate employees, to structured products

allowing institutions to repackage and transfer risk, to other more exotic

instruments designed to meet almost any goal two parties can agree on.

Within EY's Financial Accounting Advisory Services (Financial Services)

practice, the Financial Instruments Valuation team supports Assurance teams

with independent valuation and quantitative analysis on various financial

instruments. The services we provided within EY cover a broad spectrum of

responsibilities faced with respect to financial instruments valuations. You

will experience ongoing professional development through interactions with

internal and external clients together with exposures to various asset classes

(e.g. FX, Fixed Income, Equity, Commodity, Interest Rate, Credit, etc) and

various industry sectors (e.g. banking, private equity, hedge funds, transportations,

commodity, utilities, oil & gas, REITS, internet-based firms, etc).

The Financial Instruments Valuation team at

Ernst & Young uses sophisticated techniques from financial engineering to

assist clients in understanding and valuing vanilla derivatives and other

complex securities, for financial reporting, risk management and regulatory

compliance purposes.

As a

Manager

in the Financial Instrument Valuation

team, you will:

Manage team for multiple clients' engagements in independent valuation or

review of fair valuation under accounting framework for clients' investments

and positions in financial instrument

Lead teams to provide assurance or advisory on the credit models under

accounting framework requirements for Expected Credit Loss which includes

methodology review, data checks, model validation etc.

Lead team to develop and provide advisory on XVA and serve as subject

matter expert to the team in valuation methodologies and inputs

Contribute to the continuing enhancement of the valuation review processes

and methods within the team

Identify new business opportunities and revenue areas for services in

valuation and credit modelling, and develop go-to-market strategy for pursuit

Actively establish, maintain and develop positive, productive, and professional

relationships with internal and external clients

We're

looking for people with the following profile:

4 - 7 years of experience in Financial Institutions serving as valuation

control, product control, credit risk modelling, model validation or similar

valuation function in BIG-4 or other mid-tier firm

Track

record of ability to document and present the movement

of valuation for complex financial instruments

Bachelor's or master's degree in quantitative finance, financial

engineering, physics or engineering with programming skills

Highly motivated, ability to multi-task, work independently under

minimum supervision and deliver top-quality results in a fast-paced, dynamic

environment

Excellent analytical, communication, project-management, interpersonal

and teaming skills

PC proficiency including preferably at least one Financial Engineering tool:

VBA / Matlab / C++ / Bloomberg / Reuters / Numerix / Python / R

Keen interest to adopt machine

learning and computational statistics, e.g. regression analysis, random forests, gradient boosting machines,

SVM

What we look for

Highly motivated individuals with excellent

analytical skills and the ability to prioritize shifting workloads in a rapidly

changing industry. An effective communicator, you'll be a confident team player

that collaborates with people from various teams while looking to develop your

career in a dynamic organization.

The successful candidate must also be

committed to staying at the cutting edge of both the latest financial

instruments valuation techniques, business developments and accounting

standards. We're seeking leaders with the ability to quickly anticipate and

respond to the issues of a networked and constantly changing global economy.

What working at

EY offers

EY offers a competitive

remuneration package where you'll be rewarded for your individual and team

performance. We are committed to being an inclusive employer and are happy to consider

flexible working arrangements. Plus,

we offer:

Support, coaching and

feedback from some of the most engaging colleagues around

Opportunities to

develop new skills and progress your career

The freedom and

flexibility to handle your role in a way that's right for you

About EY

As

a global leader in assurance, tax, transaction and advisory services, we hire

and develop the most passionate people in their field to help build a better

working world. This starts with a culture that believes in giving you the

training, opportunities and creative freedom to make things better. So that

whenever you join, however long you stay, the exceptional EY experience lasts a

lifetime. And with a commitment to hiring and developing the most passionate

people, we'll make our ambition to be the best employer by 2020 a reality.

If you can confidently demonstrate that you

meet the criteria above, please contact us as soon as possible.

Join us in building a better working world.

Apply now.

·
Skills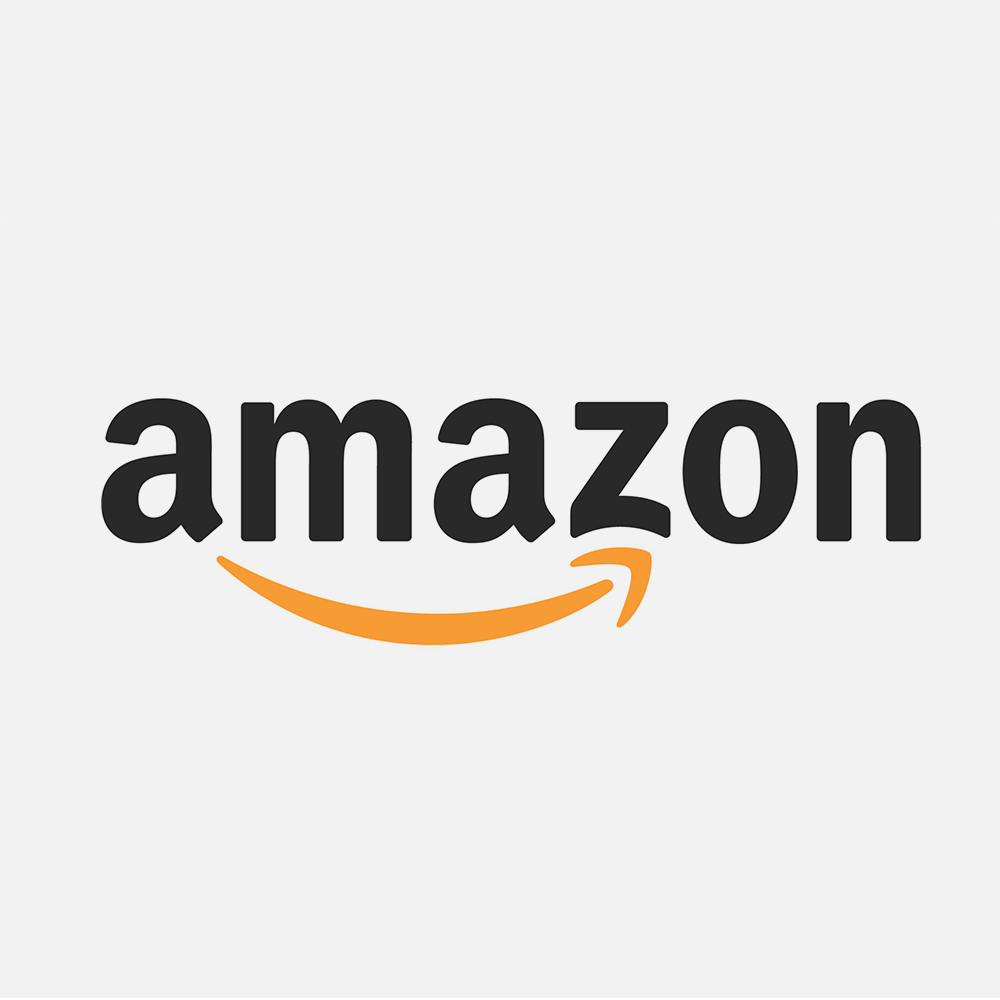 Amazon is looking for a passionate customer and category advocate who possesses strong analytical skills, comes with good project management experience, is able to effectively prioritize and multi-task and has been successful in driving the category growth.

The SVM must be an effective leader and good communicator, as the SVM works closely with some of our most important partners and vendors, as well as with internal colleague and cross-functional Read more
teams.

The ideal candidate will be a self-starter with a passion for retail and a high level of flexibility and commitment.

The successful SVM will be able to:

- Act as the business owner for assigned category, possessing a complete understanding of internal and external variables that impact the business and is able to execute at both tactical and strategic levels to achieve long-term growth

- Have a thorough understanding of the industry, seasonality and business trends / events, and continually stays on top of industry and competitive trends.

- Maximize Amazons business profitability and selection expansion opportunities.

- Have a complete understanding of the customer needs, both existing and potential, and use that knowledge to advocate for and drive delivery of features that provide amazon customers with an unparalleled shopping experience.

- Manage vendor relationships : manage supplier / partner contracts, day-to-day relationships, and negotiate and secure marketing funds.

- Co-ordinate with cross-functional teams, and communicate with internal and external parties to drive operational improvements.

- Conduct financial analysis of business opportunities to meet and exceed revenue and profitability targets.

Basic Qualifications

· Bachelor's degree

· 6 or more years of relevant senior level experience in retail, operations, business management or consulting (could include buying, product management, financial analyses) with a proven history of delivering results

· Experience in negotiations, pricing, or inventory management

· Proficiency with Excel and strong analytical acumen

· Strong communication (verbal and written) and collaboration skills that enable you to earn trust at all levels

· Business focused thinking, an ability to focus on key issues and a strong hands-on, results driven mentality

Preferred Qualifications

· MBA with relevant business experience

· Ability to think and react in a high-energy, fast-paced environment

· Ability to operate simultaneously and effectively in both tactical and strategic modes

· A great deal of personal initiative, creativity, decisiveness and team spirit

Amazon is an Equal Opportunity-Affirmative Action Employer Minority / Female / Disability / Veteran / Gender Identity / Sexual Orientation.
Skills