Sign in or register for a JobTech account.
Jobs that require

system engineering

skill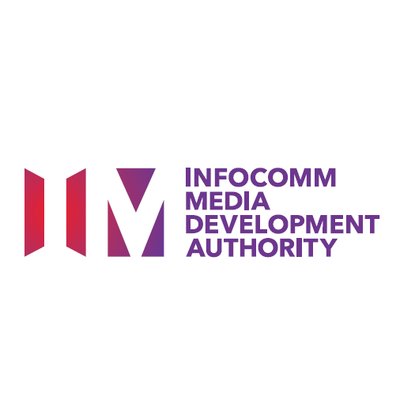 Cloud Native App Developer/Architect
The candidate will work with the project teams to develop web-based software application. The software systems would be built with end-user perspective and requirements in mind for eventual delivery.
The candidate will also be playing a key role in architecting solutions based on cloud native practice, leading, designing and implementing innovative software solutions.
Responsibilities:
Develop, implement web-based software applications in various industry domain which can include logistics automation, intelligent building applications and others.
Develop software components with Microservices-based Architecture.
Work with industry end-users to understand the domain, work flow processes, requirements, use cases, IT infrastructure, data and information, etc., for the development of the software systems
Subject matter expert in Cloud Native, Agile, DevOps and CI/CD to all levels of management and project teams.
Assist in development and delivery of training in Cloud Native Application Development.
Coach and mentor project developers and architects.
Participate in guiding / defining the cloud native development processes, standards, and policies.
Work with research institutes and technology providers to bridge their technology software, assess the maturity and feasibility of technical solutions, design common interface to integrate different functional applications, conduct rigorous robustness and verification tests.
Document requirements, codes and prepare reports in the software development lifecycle.
Requirements:
Background in Computer Science, Computer Engineering or equivalent
At least 5-7 years of working experience in full-stack software development.
Strong knowledge of Cloud Native principles and techniques such as Microservices-based architecture, and RESTful API development and container-based software deployment.
Well versed in software system engineering principles and technologies (e.g. Agile)
Hands-on experience with any of the following IaaS platforms: AWS, OpenStack, Microsoft Azure, Google Cloud Platform or Alicloud
Hands on experience with Cloud Native PaaS platforms (e.g. OpenShift, CloudFoundry, etc.) and container solutions (Docker, Kubernetes, etc.).
Strong technical hands-on experience in software system development using backend framework, such as Express, Django, RAILS. SOA based applications in Java/Microservices apps with frameworks and libraries such as Spring, Hibernate, J2EE, JDBC, JMS, JMX
Experience in implementing continuous integration and continuous deployment (CI/CD) pipelines
Experience in architecting with DevOps tooling and processes
Familiar with different programming languages (e.g. Java, C/C++, .Net, Python, Ruby, JavaScript), proficient in at least one of them.
Proficient in Front-end programming language such as JavaScript/CSS3/HTML5.Proficient in database management (e.g., MySQL, NoSQL)
Familiar with mobile development in iOS or Android will be a plus.
Software Engineering background
Possess critical thinking skills, combined with the ability to present clearly both verbally and in written form
A team player with strong communication skill
Position will commensurate with experience.
Only short-listed candidates will be notified.
Skills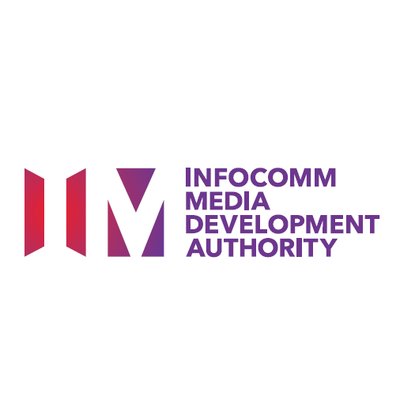 Senior Systems Engineer (5G)
Job Description
Singapore's economy is digitalising, and an effective wireless communications infrastructure is key to support Singapore's digital economy. As a member of the IMDA National Infocomm Infrastructure (NII) team, you will be applying your expertise in wireless communications to support various operational and developmental activities, with strong focus on 5G. Examples include managing/architecting/analysing/troubleshooting cellular infrastructure, investigating and validating new capabilities in 5G.
Key Responsibilities
Manage, architect, analyse and troubleshoot on technical and operational aspects of cellular and 5G deployments (trials)
Investigate and advise on technology trends in communications & networking, with focus on 5G
Collaborate with industry and academic partners to investigate wireless technologies and solutions, with focus on 5G
Analyse, troubleshoot and advise on technical and operational aspects arising from commercial/enterprise Wi-Fi deployments (mainly Wireless@SG)
Qualifications and Skills
Background in Communications Engineering (or equivalent)
Knowledge and expertise with cellular network systems and architecture (including cellular cores, radio access networks, etc.)
Knowledge and expertise on service based architectures, software defined networking and virtualised communications infrastructure components
Knowledge and expertise on enterprise Wi-Fi technologies and systems
Knowledge and expertise on 5G technologies an advantage
Knowledge and expertise on cellular RF comms technologies an advantage
Minimum 8 years of experience in relevant field(s)
Willingness to learn and understand new technologies
Strong technical aptitude, including excellent troubleshooting skills
Ability to multi-task and work as a team in a fast-paced and complex work environment
Position will commensurate with experience.
Only short-listed candidates will be notified.
Skills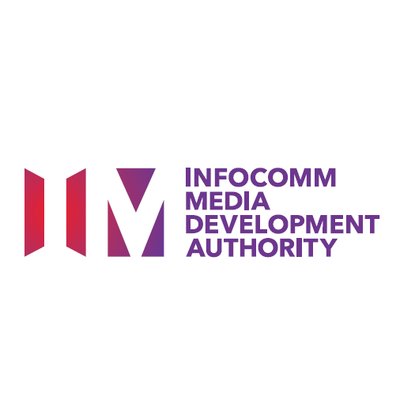 The candidate should be familiar with the emerging technologies in Artificial Intelligence (AI), Cloud, IoT and 5G. He will be responsible for the project solution architect, technology innovation, development and deployment and, landscape mapping of emerging technologies in RI and iHLs. He will build in-house strategic technology capabilities, and, identify & build projects of larger industry or national interest, with an eventual goal to translate, deploy and propagate. He will have a strategic foresight on key emerging technologies and industry trends, assessment of their implications, recommendation of strategic direction in order to ensure IMDA stay abreast of emerging technology trends and capitalize on opportunities
Key Responsibilities
• Industry engagement - engage stakeholders of specific sectors to understand issues faced, why these issues cannot be suitably addressed with existing offerings (e.g. lacks functions, too expensive)
• Technology gap - convince management that the technology gap(s) affects a critical mass of stakeholders, that there is a role for Government to play to spur the required technology development
• Applied research, engineering and development of key emerging technologies such as AI, cloud, IoT and 5G via POC/pilot to bridge the gap and demonstrate technology feasibility leading to business value
• Transfer of the developed technology to industry receptacle
• Technical engagement and collaboration with research institutes and institutes of higher learnings and assess the maturity, viability and suitability of different research and technologies
• AI expertise - build hands-on technology experiences in the team through advanced experimentation/engineering and recruit highly competent data scientists, engineers and software developers
• Business outcome – mentor the team to design and build technology that leads to a business purpose and operational/end-user value
• Technology partners - engage technology partners from the industry to co-develop emerging technologies
• Awareness - organise or speak in conference, forum or focus group discussion to create awareness and educate on different aspects of emerging technologies (trends, benefits, technology, limitations, applications, etc). Be known as the centre of engineering excellence
• Strategic foresight - identify key emerging technologies & industry trends, perform assessment of their implications (both opportunities and threats) to IMDA, Infocomm & Media industry and Singapore, as well as recommend a strategic direction in order to ensure IMDA stay abreast of emerging trends and capitalise on technology opportunities.
Requirements
· Postgraduate or PhD background in engineering, computer engineering, computer science, mathematics, statistics or equivalent
· At least 15 years of relevant working experience in applied research, systems engineering/architecture and/or product development, and/or have led teams of solution architects/engineers of at least 5
· Strong technical knowledge and experience in at least 2 of the emerging technologies (AI, Cloud, IoT and 5G)
· Good understanding of the latest research and technologies
· Strong software development experience and agile project management methodology
· Experience in large and complex project and vendor management
· Team player with the ability to work in a cross functional team
· Excellent interpersonal skills
· Able to communicate technical concepts effectively to non-technical audience
· Able to lead and manage by example
· Passionate and driven
· Stakeholder management skills
· Technically curious
· Strategic thinker
Position will commensurate with experience.
Only short-listed candidates will be notified.
Skills Assist in configuration and programming of software for Distributed Control Systems
Set up of hardware and installation of software
Testing of hardware and software for small to medium-sized DCS and other project-related systems.
Coordinate with 3rd party vendors for interface to their system(s).
Participate in on-site installation & commissioning
Prepare and participate in Factory Acceptance Testing (FAT) and Site Acceptance Test (SAT).
Manage and facilitate renewal of software licences.
Ad hoc duties


Requirements:


Degree/Diploma in Computer Science, Read more
Information Systems or Engineering (in Electrical, Electronics, Chemical, Mechanical or Control disciplines).
Min 2-3 years of PLC experience
Knowledge in Windows and PC applications preferred.
Knowledge in manufacturing environment preferred.


Interested & qualified applicants, please forward your latest CV in MS word format to [Click Here to Email Your Resume]
Skills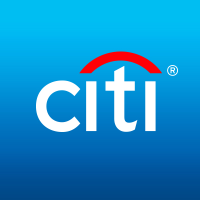 Roles & ResponsibilitiesThe Applications Development Senior Programmer Analyst is an intermediate level position responsible for participation in the establishment and implementation of new or revised application systems and programs in coordination with the Technology team. The overall objective of this role is to contribute to applications systems analysis and programming activities.

Responsibilities

Conduct tasks related to feasibility studies, time and cost estimates, IT planning, risk technology, applications development, model development, Read more
and establish and implement new or revised applications systems and programs to meet specific business needs or user areas
Monitor and control all phases of development process and analysis, design, construction, testing, and implementation as well as provide user and operational support on applications to business users
Utilize in-depth specialty knowledge of applications development to analyze complex problems/issues, provide evaluation of business process, system process, and industry standards, and make evaluative judgement
Recommend and develop security measures in post implementation analysis of business usage to ensure successful system design and functionality
Consult with users/clients and other technology groups on issues, recommend advanced programming solutions, and install and assist customer exposure systems
Ensure essential procedures are followed and help define operating standards and processes
Serve as advisor or coach to new or lower level analysts
Appropriately assess risk when business decisions are made, demonstrating particular consideration for the firm's reputation and safeguarding Citigroup, its clients and assets, by driving compliance with applicable laws, rules and regulations, adhering to Policy, applying sound ethical judgment regarding personal behavior, conduct and business practices, and escalating, managing and reporting control issues with transparency.

Knowledge/Experience

Up to 5-7 years of experience within the technology or banking industry
Experience of developing or supporting q/KDB+ solutions
Good in Java 8 and JVM-based toolchain (e.g. Ant, Gradle, TeamCity, SonarQube)

Skills

q/KDB+ programming language experience
Strong development lifecycle understanding and capability
Scripting (Shell)
Unix (preferably Linux)
Experience building scalable, reliable, distributed Unix-based systems with Big Data processing technologies (MapReduce, Hadoop, HBase, Cassandra, other NO SQL solutions)
Experience designing and implementing data ingestion and transformation for big data platforms. (Spark, Kafka, HDFS)

Qualifications

Graduate degree in Computer Science, Information Systems or equivalent quantitative field up to 5 years of experience

Competencies

Strong analytical and problem solving skills
Excellent verbal and written communication skills
Goal and deadline oriented
Able to build practical solutions.
Must demonstrate initiative to react to changing priorities.
Skills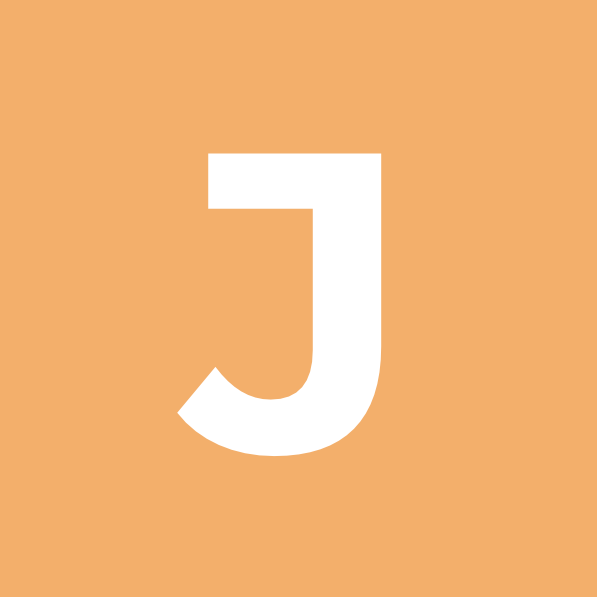 Job Title: System EngineerIndustry: Professional ServicesSalary: SGD 4500 - 5500Location: Central, SingaporeAbout Company:Our client is listed in US Market, with more than 5,000 employees around the world. the record revenue of 1.74billion USD(2017). They are a corporation that offers information on commercial credit as well as reports on businesses. They are recognizable for its Data Universal Numbering System (DUNS numbers); these generate business information reports for more than Read more
100 million companies around the globe.Job Description:- Window server (2008, 2012 & Exchange Server 2010 & 2016), workstations setup and maintenance.- Manage/ maintain Microsoft infrastructure server- e.g. Active Directory Servers, user account creations and group policy configurations. IIS, DNS (* include appliance based DNS), DHCP, File and Print servers.- Maintaining Exchange Server 2010 & 2016, mailbox creation and set various permission on mailboxes for users.- Manage cloud based anti-spam/anti-virus and mobile device management (MDM).- Setup and maintain VMWare ESXI servers.- Create and manage virtual machines (Windows Servers and workstations) and application servers and perform system security hardening based on the baseline provided.- Managed and maintain SSL certificates.- Setup Secure-FTP connection between offices, Agency and banks.- Maintain & troubleshoot IBM Websphere MQ Servers, data transfer between company and members.- Securing network resources with shared folder permissions, implementing file security system.- Manage Endpoint Manager for device control, data loss protection, inventory &encryption to secure company data on hard disk of users??? workstations.- Cleaning virus and checking disc errors.- Purchase, install, update and troubleshoot of various compatible PC, software packages, operating systems (Windows 8.1 & 10), drivers, patches and antivirus packages.- Helpdesk support for 100 users onsite or remotely.- Monitor all system alerts and assist to resolve system hardware and software issues.- Assist operation and customer service teams on issues reported.- Coordinating with vendors for project implementation.- Install / setup VPN access.- Collaborate with network team and install necessary hardware to systems.- Determine support to patch infrastructure/ application servers.- Supervise system, software, processor and prepare strategies for upgrade.- Administer and execute various management activities and manage all backup activities.- Perform research on system technology and provide resolution for complex issues and on-going improvement.- Support external auditor for audit requirements.- Troubleshooting network connection problem between offices??? networks and banks at data centre. - Manage firewalls (Fortineto), cisco switches and routers for the point to point lines between Singapore offices and Malaysia offices.- Update information on company???s websites.Job Requirements:- Diploma or Degree in IT related discipline.- Good knowledge in Windows infrastructure and Mail Exchange Servers.- 3 to 4 years of experience in system administration role.- 2 to 3 years of experience in service desk role.- Basic knowledge in network.- MCSA certifications will be an added advantage.- Experience in Linux and SQL-Plus will be an added advantage.Compensation:- Valuable Bonus- Alternate Friday off at 5.30pm (Normal day is from 9.00am - 6.00pm)Interested applicants are invited to submit their resume via clicking the apply button.JointHire Singapore Pte Ltd.(EA License No.: 17C8920)Terrence Lai (Registration No.: R1219836 )
Skills Job Description:
The L2 System Engineer is responsible for:
>• Assisting the Support Engineer or Software Engineer in problem resolution beyond the capability of the 1st Level Support Staff.
>• Performing system recovery if needed.
>• Escalating unsolvable problems to the 3rd Level Support Staff and reports the escalation to superior.
>• Ensuring that the System runs according to contractual specifications after problem resolution.
>• Providing advice on system / database performance monitoring Read more
and tuning.
>• Ensuring deployments of approved patches/releases are implemented accordingly to Change Request.
>• Complete all Service Requested accordingly to SLA timeframe.
>• Assisting the Customer in the verification, isolation and/or provision of a temporary work-around for the problem logged beyond 2nd Level Support Staff capability.
>• Escalating unsolvable system problems and service request to the OEM/Vendor for technical support.
>• Coordinating system development tasks to include design, integration and formal testing on the Change Request.
>• Overseeing all transitions into production on the Change Request.
>• Developing and complete actions in system specifications, technical and logistical requirements and other disciplines on the Change Request.
>• Creating and maintain programmatic and technical documentation to insure efficient planning and execution on the Change Request.
>• Managing and document system configurations on the Change Request.
>• Perform troubleshooting and resolve incident based on SLA.
>• Generating the relevant administrative records and reports.
Requirement and Qualification
>Degree/Diploma in Computer Science, Computer Engineering or equivalent, although consideration will be given to experience and certifications in lieu of degree.
>Minimum 3 to 5 years IT experience
>Minimum 3 years of experience working as a network engineer within the operations environment.
>Past working experience in Cloud environment is an advantage
>Able to handle demanding service response and recovery turnaround
>Able to manage daily support tasks to meet stringent SLA requirements
>Excellent scheduling and multitasking skills
>Meticulous and process-oriented
>Good, hard-working attitude with ability to work well under pressure
>Good communication skills English (written, spoken)
>Good analytical skills with ability to work with others to resolve problems.
>Good organization skills, with ability to properly document and track information.
>Preferably with Microsoft Certification and/or ITIL certification.
>Dynamic, customer oriented, experience working in a fast paced environment.
>Good Knowledge of following products will be advantageous:
>Active Directory/DNS
>Microsoft Azure Stack
>Microsoft Windows 2008-2016
>Commvault Backup and Recovery
>Symantec Endpoint Protection
>Good understanding of server, storage and networking concept.
Skills

Roles & ResponsibilitiesJOB DESCRIPTION:
· Jo Install Linux OS (Operation System)
· -Install software on Linux.
· -Manage, implement software upgrades, patches, hot fixes on Linux.
· TCP/IP Networking (DNS, DHCP, VPN, firewall, routing, NAT, SMTP, FTP, etc)
· Fault finding, analysis and of logging information for debugging, reporting.
Job Requirements:
· Can read and write English
· Able to troubleshoot and find solutions to hardware, software and network problems.
· Can analyse route cause of bug Read more
and can explain it for customer by English or Japanese.
· Can lead team.
· Can work independently
· Nice to have experience in embedded system.
Skills Singapore

Senior / Lead Software Engineer (JAVA/J2EE)

We are looking a

Lead Software Engineer (Java)

to join our team! You will analyze, design, develop and maintain IT applications, including documentation and post-implementation customer support.

Your areas of responsibilities include:

Provide maintenance support to customers (internal and/or external) by investigating and rectifying reported systems shortcomings

Analyze requests for enhancements/changes and write amendment/program specifications

Update system documentation

Perform and manage stages of the SDLC and participate in the systems Read more
review with Project Lead/Manager

Understand the interdependencies of the services (application, system and database) and able to pin-point problem areas accurately to improve overall efficiency

Design and document system design, architecture and propose appropriate technologies and tools required to implement systems; and ensure users sign-off on design specifications

Use development tools to develop applications for better productivity

Develop test cases, conduct SIT, load test and tune the performance of systems to meet SLA

Deploy systems to production and provide post-implementation support

Provide technical guidance to junior colleagues in their work

Keep abreast of technological advancement, emerging standards and new software or hardware solutions that may affect decisions about system builds or enhancements

Any other duties as and when assigned

To do well, you should:

Have a Bachelor's Degree in computer science, IT or related fields

Possess good experience developing web application, Web Forms and Enterprise Workflows

Have 2-3 years project lead experience in IT. Certifications in Java, J2EE etc preferred

Have 5-8 years experience in systems analysis, design, programming and project management with knowledge of one or more of the following technologies:

Java, J2EE

Struts, JSF, Spring, EJB, Hibernate, IBatis

Weblogic Application Server, Elixir, Oracle DB, LDAP, MQ Series and iPlanet Web Server

JBoss Application Server, ESB

Oracle Database, SQL, PL/SQL

Experience in AI, Blockchain, Data Analytics or Machines Learning is a plus

Seniority:

Mid-Senior level

Job Function:

Information Technology, Engineering

Employment Type:

Full-time

Industries:

Information Technology and Services, Engineering
Skills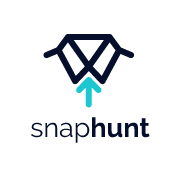 The Offer

Work alongside and pick up great skills from senior and experienced developers and technologists



The Employer
Our client is a Fortune 500, end-to-end IT services company helping clients in over 50 countries harness the power of innovation to thrive on change and guide their digital transformation journeys.

The Job
You will be member of the development team and will:

Complete development of units with designs prepared by senior developers.
Participate in code reviews as Read more
well as prepare and execute unit tests.
Apply growing technical knowledge to maintain a technology area (e.g. Web-site Development).
Perform unit design.
Apply company and 3rd party technologies to software solutions of moderate complexity.
Configure end-user or enterprise systems designed by senior technologists.


The Profile

You have a degree or diploma in a related field as well as 2 or more years of experience writing code in .NET and C#
You must have experience developing windows based applications using .NET Window Presentation Foundation (WPF), Multithreading and Web Services.
You have solid experience in performing systems analysis and design and developing functional and design specifications
You also have experience of one or more full SDLC on enterprise projects
Good knowledge in Object Oriented Analysis and design (OOAD) and the use of Design Patterns.
Good understanding of modern software development methodologies (Object).
Good understanding of Software Testing methodologies, scripting and tools.
Good Understanding of RDBMS databases such as Oracle
Strong knowledge of in ARGIS will be an added advantage
Having relevant certifications will be added advantage


ref: 95662086
Skills