Sign in or register for a JobTech account.
Jobs that require

talent recruitment

skill OVERALL JOB PURPOSE

Administrative roles that require close supervision and instruction to bring about outputs:

Providing completed tasks and inputs into functional processes, projects and systems

Building effective working relationships within the Business Unit and functional area

Developing fundamental functional skills

Understanding ERM's functional processes and systems

CORE EXPECTATIONS & RESPONSIBILITIES

Personal Leadership

Use general technical or subject matter knowledge to contribute to deliverables

Build professional knowledge by keeping up to date with specialist area trends and Read more
best practice

Follow prevailing authorization processes, policies and practices for all aspects role (e.g. Health and Safety, expenses, expenditure, travel, etc.)

Maintain organized and effective personal filing, scheduling and planning systems

Build working knowledge of ERM vision and strategy

Work effectively within the team

Deliver tasks on time and within budget (where budgets apply) to a high level of quality

People Leadership and Development

Communicate clearly with peers, colleagues, internal clients, sub-contractors, agency staff etc as applicable, to understand work requirements

Build successful and effective working relationships with immediate colleagues and within the functional area / business unit to ensure successful delivery of work and strengthen knowledge / resource base

Participate in own career development, including contributing to appraisals, development plans, and balanced score cards

Follow safe working practices, including submitting ECS entries

Client Relationships and Business Opportunities

Build awareness and understanding of functional; area, processes and initiatives

Escalate work related problems or queries as appropriate to ensure timely and swift resolutions

Respond to team or internal client queries in an accurate, effective and timely manner

Business Results and Performance Culture Responsibilities

Use general technical or subject matter knowledge to contribute to the functional team

Prepare initial draft work outputs in relation to area of expertise and or specific assignment

Carry out appropriate administration / coordination of tasks to support the function for example (but not limited to) dealing with first line enquiries, data entry, compilation, filing and archiving of documentation and updating of relevant internal systems

Keep sound records and filing system for reference and verification

Follow up on commitments made in a timely, accurate and complete basis

Undertake any other duties that may be required from time to time

Functional Specific

Front Desk

Manage the front desk area to ensure effective receiving and relaying calls promptly, taking messages and/or forwarding callers to other appropriate personnel and mail communications both internally and externally to maintain professional image

Meet and greet visitors in a warm, welcoming and professional manner at all times. As when required, guide visitors to sign in/out of office log book and issue/collect visitor passes. Brief visitors on Emergency exits.

To assist staff & visitors for assistance or information if required.

Daily staff movements update in and out of the organization for ease of front desk role and emergency situation. Maintain the office contact list – updating and circulating when amendments are made.

Manage outgoing/incoming mail along with local and international couriers

Manage the booking of meetings rooms and catering requirements

Maintain tidiness of the front desk area.

Championing office cleanliness; including paper waste, common areas, utility rooms, spare desks, pantry, keeping on top of cleaning contractors to ensure they are providing a high level of service

Liaise with building management on any building issues – and relaying to the office if/as required

Schedules and coordinate appointments, meetings and events (both internal and external) as necessary

Administration

Overall administrative support.

Manage the purchasing of all office supplies, furniture, equipment & printing

Design and implement office policies – ensuring cleanliness and hygiene standards are maintained

Support in flight, hotel bookings, & travelling visa applications when required.

Assist Partners to complete the paperwork of their expense claims.

PPE inventory management including recording, tracking etc.

Organising internal events/ trainings.

Assist in liaising with the sub-contractors and office building management for office maintenance.

GMS Timesheet – as a backup administrator for the groups.

Backup or support any company administration matters when in need or upon request by Consultants/Partners.

Logistics support for meetings, conference, calls & events, including but not limited to tracking of participants' attendance, booking of rooms, TV conference connection, projector and printing of materials.

Undertake other admin task whenever is required.

IT Coordination

Assist in setting up related IT equipment at work desk for new hires

Support in creating new proposal/project folders in shared drive

Maintaining IT equipment lifecycle records and manage non-working condition of IT equipment arrangements for recycle

Ensuring all IT equipment and accessories are sufficient for replacements if required

Maintaining the IT office equipment to its working condition at all times.

Computer set up for new hires including reimaging the computers, system log on set up and e-mail ID set up.

IT purchases and disposal of unused/ obsolete IT equipment.

Order mobile phones and liaising with the vendor for repair if required. Maintaining the mobile phones contract.

Finance

Support finance department in scanning invoices weekly

Support sending invoices to clients via local mail/overseas courier

Ad-hoc support for cheque deposits and verification of documents at the bank

Support Consulting staff comply with Finance process and filing

Other Office Support

Client Feedback Follow-up:

to monitor and follow-up on CFF sent and update the record accordingly by end of 3rd week of every month.

Archiving of Projects/Proposals files and maintaining the archiving log is up to date as well as sending them to archiving warehouse.

Assist Consultants with minor formatting if required.

Assist new hires orientation of office premise

Assist recruitment team in coordinating candidates interview schedules

Assist in notarised documents at the Notary Public office

Please refer to individual KPI and or Balanced Scorecard for details on specific task and activities. The above is a general description of duties likely to be performed; this description does not form part of the contract of employment.

Education/Training/Qualifications

Diploma/Degree holder

Minimum of 2-5 years of experience in Office Administrative in an international working environment

Knowledge and experience working with PowerPoint, Excel, Word, SharePoint, Adobe Professional, Outlook, Social Media Management, Database Management and other Microsoft Applications

Flexibility to work with multiple personalities and with all levels of management within an organization

Resourceful with proven ability to multi-task and prioritise workload to meet deadlines

Confident, pro-active and meticulous

Strong interpersonal and communication skills

Possess a positive attitude, pleasant and approachable

BEHAVIOUR EXPECTATIONS

Personal Leadership

Passionate about developing own technical expertise and apply to business needs

Has high personal performance aspirations

Takes ownership of personal development

Respects others and different contributions

People Leadership and Development

Health and safety:

You see it, you own it

Seeks and accepts constructive feedback; takes on board lessons learned

Actively seeks clarity on what is expected

Client Relationships and Business Opportunities

Listens accurately to understand internal client perspectives, needs and issues

Understands how technical output supports internal client's commercial objectives

Personally well organized, flexible when required to meet internal client demands

Business Results and Performance Culture Responsibilities

Consistently ensures delivery of quality work

Contributes effectively to team results through responsive and flexible behaviour

Understands and applies ERM's code of ethics; operates with honesty, professionalism and integrity

Manages time effectively and utilizes self well
Skills

Job Summary

A Human Resources Officer is responsible for supporting and advising management on proper policies and procedures to deliver an excellent staff experience while assisting with employee relations.

What will I be doing?

As a Human Resources Officer, you are responsible for supporting and advising management on proper policies and procedures to deliver an excellent staff experience. A Human Resources Officer will also be required to manage succession planning and Read more
employee relations. Specifically, you will be responsible for performing the following tasks to the highest standards:

Support and advise Managers on proper policies and procedures

Manage succession planning with senior managers during the bi-annual appraisal process

Manage employee relations issues in the hotel in a confidential manner, including disciplinaries, grievances, and capability

Ensure absence monitoring is in line with company guidelines

Maintain online personnel system, payroll system, and monthly reporting

Ensure recruitment and selection process is adhered to and ensure that appropriate immigration checks are carried out

Assist in determining departmental training requirements

Ensure completion of training for hotel security, fire regulations and other health and safety legislation

Assist in the organisation of Team Member social events

Work with local organisations and schools to promote the hospitality industry

Promote and endorse staff benefits

Assist and resolve team member and management queries

What are we looking for?

A Human Resources Officer serving Hilton brands is always working on behalf of our Guests and working with other Team Members. To successfully fill this role, you should maintain the attitude, behaviours, skills, and values that follow:

Previous experience in Human Resources Officer or equivalent role

Positive attitude

Good communication and people skills

Committed to delivering a high level of customer service, both internally and externally

Excellent grooming standards

Flexibility to respond to a range of different work situations

Ability to work under pressure

Ability to work on their own or in teams

It would be advantageous in this position for you to demonstrate the following capabilities and distinctions:

Knowledge of hospitality

Good knowledge of employment law and employee relations

IT proficiency

What will it be like to work for Hilton?

Hilton is the leading global hospitality company, spanning the lodging sector from luxurious full-service hotels and resorts to extended-stay suites and mid-priced hotels. For nearly a century, Hilton has offered business and leisure travelers the finest in accommodations, service, amenities and value. Hilton is dedicated to continuing its tradition of providing exceptional guest experiences across its global brands. Our vision to fill the earth with the light and warmth of hospitality unites us as a team to create remarkable hospitality experiences around the world every day. And, our amazing Team Members are at the heart of it all!
Skills

We are seeking a bright, hardworking Administrator to join our established team.

Your new company

Hays is the leading global specialist recruitment group and we've been in business for over 40 years. Our consultants work with job seekers and employers to place the right people in the right jobs; we invest heavily in equipping our staff with the tools and skills to perform to the highest standards while developing their Read more
careers with world class training. Our front and back offices are professionally administered by dedicated teams of support staff in IT, legal, finance, HR and marketing. We want the very best people to join our business. People with their own unique mix of skills and experience that they want to develop. Interested?

Your new role

Key responsibilities include:

Answering incoming calls

Attending to visitors, bringing candidates to interview rooms

Uploading candidate registration forms

Sending out and collecting mails, arranging courier

Mailing out invoices

Ordering pantry and stationery items

Ensuring pantry items are well stocked

Sourcing for quotations

Maintaining the vendor list

Updating and printing out phone list

Coordinating with building management on repairs and other routine maintenance

Issuing visitor's pass

Setting up for Assessment Centre

What you need to do now

If you're interested in this role, click 'apply now' to forward an up-to-date copy of your CV, or call us now.

If this job isn't quite right for you but you are looking for a new position, please contact us for a confidential discussion on your career. #1160161
Skills
Registration No.:

53070985J

Amara Sanctuary Resort Sentosa is a 140-room boutique resort in Singapore nested within 3.5 hectares of secluded tropical gardens on the hillside of Sentosa's popular Palawan Beach.

A 140-room boutique resort on Singapore's Sentosa Island, Amara Sanctuary Resort has uniquely retained elements of Singapore's colonial architectural heritage, and combined this with contemporary design, a tropical landscape and a modern, casual yet elegant style. The resort offers luxurious accommodation, Read more
several innovative dining concepts, a gym, a unique concept spa (Newly opened in third quarter of 2010), a state-of-the-art pillarless ballroom that can host largescale meetings and events, and an all-purpose-built glass pavilion. A ten minute drive from the Central Business District on mainland Singapore, it is easily accessible for both business and leisure travellers. Product & Services 140 Villas, Suites, Premier and Deluxe rooms

Job Description

We are hiring Human Resources Executive.

Handle recruitment, selection, appointment and on-board process and exit management process.

Monitor confirmations and administer the process for confirmations, promotions and transfers.

Update staff personal particular, stationery requisitions, purchase requisitions and update of notice boards.

Administer Employee Relations and Engagement Programmes

Administer welfare & benefits programmes including medical, dental, specialist, insurance and leave.

Check monthly attendance, allowance reports and prepare HR reports

Ensure lockers rooms and lockers are clean and in proper condition. Report damaged lockers.

Job Requirements

Candidate must possess at least a Diploma in Human Resource Management or other discipline.

At least 3 Year(s) of working experience in the service or hospitality industry

Proficient in English and Mandarin as there is a need to communicate with Mandarin speaking counterparts.

Good working knowledge of Singapore Employment Act, government grantss and best practices

Work independently, mticulous and analytical

Able to multi-task and solve problems.
Skills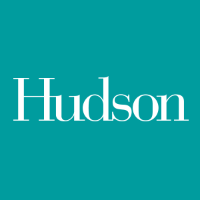 Main task and objectives of the Position

The key tasks and responsibilities include:

Ensure achievement of Sales target (with profitable core business) for the year

Manage internal support team which consists of sales and delivery functions.

Through Customer Business Management increase customer satisfaction and account profitability.

Close new logos and develop existing key accounts in close cooperation with global teams

Ensure account planning, account development and successful execution of account plans.

Establish structured sales channel Read more
partnerships and drive order entry through these channels.

Ensure reliable pipeline reporting and sales forecast (including global accounts that report directly to the MD).

Ensure marketing initiatives are aligned with go-to-market strategy and with tangible impact on sales results.

Close cooperation with MD, local peers from Finance and Delivery and global account teams to ensure achievement of joint goals and success of the LBU.

Ensure positioning of key technology offerings that provide distinguishing benefits

Profile of candidate

Sales experience of 10 years, Sales management experience of minimum 5 years, ideally with a direct competitor

Experience in Selling Public Cloud (AWS, Microsoft Azure and Google Cloud)

Experience or Knowledge in a SAP environment

Experience in working in a matrix organization

Relationships to industry leaders (CEOs/CFOs) of relevant Accounts in the Asia South Region

Profitable sales record

Competencies

Ability to structure the sales function, define goals and roles/responsibilities, ensure performance

Intercultural skills (e.g. in working with global counterparts)

Good negotiation skills and presentation skills

Great at representing company at large industry events (e.g. speaking engagement at conferences)

Great client management skills

Fluent in English

To submit your application, please apply on line using the appropriate link below or email your CV in Microsoft Words format to Louis.Thng@Hudson.com quoting BBBH38582 .

Your interest will be treated in the strictest of confidence. Privacy Statement Data collected will be used for recruitment purposes only. Personal data provided will be used strictly in accordance with the relevant data protection law and Hudson's personal information and privacy policy.

Louis Thng

Registration Number: 199501238M

Hudson Global Resources (Singapore) Pte Ltd

EA License Number: 18S9265

EA Personnel Registration ID: R1652656
Skills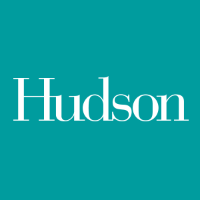 The

Technical Customer Success Manager (TCSM)

is critical to the relationship with a company's customers. They are responsible to ensure that the customers successfully on-board, adopt and maintain the purchased solutions and also continue to renew their licenses year-over-year. TCSMs are highly motivated and skilled customer relationship builders who drive adoption of the software solutions, generate referrals, identify upsell and cross-sell opportunities, drive customer loyalty, and secure long term relationships. Read more
The TCSM serves as the customers' advocate within the company and strives to understand their needs and how the company's solutions can help them achieve their goals.

Job Responsibilities:

Lead and manage the deployment & adoption of company's enterprise security software products for its APAC customers.

Drive customer awareness of product features and company's services to maximize the adoption and realized value of their purchased solutions.

Understand and formalize customer requests, needs, requirements and escalations

Proactively and consistently engage customers to positively impact customer loyalty.

Maintain accurate view of health of assigned customer segment

Work closely with Product management, R&D and support teams to promote customer's requests

Proactively anticipate customer needs and effectively manage reactive customer requests.

Develop and maintain strong relationships with each customer.

Ensure that the company's solution continuously supports the ongoing needs and security objectives for each customer.

Develop and maintain strong cross-departmental relationships.

Job Requirements:

3-7 years of experience in Technical Account Management/Technical Support/Customer Success Management in a Software company

-

"Must Have"

Some Background in the application security domain such as penetration testing/code review

Proficiency in both spoken and written Chinese language is required in order to liaise with the company's China based customers (this role covers Greater China region as well)

Proven technical skills with the ability to understand customer's challenges/needs and advise on best practices

BS.c - Computer Science/Industrial Engineering/Information Technology or other related fields

Creative problem solver

Ability to discuss overall SAST environment at a business & technical level

Detail-oriented - able to capture proper information correctly and accurately

Exceptional multi-tasking abilities and organization skills

Ability to connect and build long-lasting relationships with customers

Excellent verbal and written communication skills

Proficiency with Salesforce.com is an advantage

Only shortlisted candidates will be notified.

To submit your application, please apply online using the appropriate link below or email your CV in Microsoft Word format to

Daniela.Oprisan@Hudson.com

Your interest will be treated in the strictest of confidence. Privacy Statement Data collected will be used for recruitment purposes only. Personal data provided will be used strictly in accordance with the relevant data protection law and Hudson's personal information and privacy policy.

Registration Number: 199501238M

Hudson Global Resources (Singapore) Pte Ltd

EA License Number: 18S9265

EA Personnel Registration ID: R1325504 - Oprisan Mihaela Daniela
Skills

Consultant

09/20/2019

Job Description

About Infosys:

Infosys is a global leader in next-generation digital services and consulting. We enable clients in 45 countries to navigate their digital transformation. With over three decades of experience in managing the systems and workings of global enterprises, we expertly steer our clients through their digital journey. We do it by enabling the enterprise with an AI-powered core that helps prioritize the execution of change. We also Read more
empower the business with agile digital at scale to deliver unprecedented levels of performance and customer delight. Our always-on learning agenda drives their continuous improvement through building and transferring digital skills, expertise, and ideas from our innovation ecosystem.

Visit www.infosys.com to see how Infosys (NYSE: INFY) can help your enterprise navigate your next.

Short Description:

If your passion is to build solutions that really make a difference to enterprises, the community and your world, Infosys is the right place for you.

Job Description :

Experience: 13 years or more with Bachelor degree in Electrical or Electronics Engineering

Strong technical knowledge and experience working with different embedded controllers like ARM (R5 Series), DSP and/ or FPGA preferably in aerospace industry is required.

Experience in developing firmware and application software in embedded C, C++ and/or Verilog/ VHDL with understanding of FPGA design process.

Familiarity with user interface development using LabVIEW is preferred.

Designing for functional safety, preferably within the aerospace industry (DO-254/DO-178 experience would be a strong advantage)

Exposure to automated testing using test bench and scripting languages.

Understanding of various serial data transfer methods: e.g. ARINC-429, MIL-STD-1553B, general asynchronous serial (e.g. UARTs), SPI, CAN, Ethernet, Modbus is required.

Strong technical knowledge of gate driver design, controller design and layout of power converter system.

Advanced experience in digital and analog including interfacing circuit design for ADC, DAC and communication peripherals

Good understanding of embedded and low power component selection including DSP/microcontroller, sensors, transceivers.

Experience in verification and validation of software and hardware components

Experience as technical lead to develop high performance embedded control to fulfil requisite standards (e.g. aerospace standards).

Ability to troubleshoot component to system-level issues

Good Understanding of power electronics converters and motor drives

Preferred experience with MATLAB/ Simulink/ HDL coder for model based design

Experience in aerospace Industry is mandatory.

Experience in working in multi-domain team (Electrical and Control). In general, should have broad interests across engineering disciplines and a sound understanding of interactions with other engineering disciplines.

Ability to work effectively in a multidisciplinary, global team environment

Effective oral and written communication skills with ability to drive customer requirements

Infosys is an equal opportunity employer and positively encourages applications from suitably qualified and eligible candidates regardless of gender or other attribute covered by equal opportunity legislation.

Please note in order to protect the interest of all parties involved in the recruitment process, Infosys does not accept any unsolicited resumes from third party vendors. In the absence of a signed agreement any submission will be deemed as non-binding and Infosys explicitly reserves the right to pursue and hire the submitted profile. All recruitment activity must be coordinated through the Talent Acquisition department.

EOE/Minority/Female/Veteran/Disabled/Sexual Orientation/Gender Identity/National Origin

Auto req ID

48424BR

State / Region / Province

Singapore

Country

Singapore

Interest Group

Infosys Limited

Role

Consultant

Company

ITL Singapore

Work Location

Singapore
Skills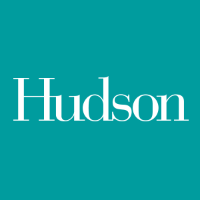 Job description:

Our client is looking for energetic ISR.

For the ISR role, the person will be responsible to identify and qualify leads and opportunities. He/She will collaborate with various internal teams and Channel Partners to drive new business opportunities and then hand them over to the Field sales or Channel Partners for closure.

Responsibilities:

Work with Marketing and Sales to identity new business opportunities.

Run outbound emails and calls to establish interest

Hand-over Read more
to Sales team or Partner to progress the opportunity.

Manage and track opportunities and pipeline in Salesforce

Drive traffic to various online and offline events including (but not limited to) tradeshows, webinars, Lunch and Learns and seminars

Supports the local partners in the execution of joint marketing campaigns and events

Ensure integrity of customers in the system

Support extended sales team in complex deals

Job requirements:

Good at written and phone communications

Good at leveraging IT and communication tools

Discipline in managing time and monitoring results

Minimum of 1 year experience of solution-based selling in Technology/IT

Ability to multi-task and prioritise while achieving sales quota

Works well in a matrix organization

High Energy, Self-Motivated and persistent

Creative problem-solving, strong interpersonal skills and willingness to take the initiative

Legal right to live and work in the Country in discussion is mandatory for us to consider your application

To submit your application, please apply on line using the appropriate link below or email your CV in Microsoft Words format to Louis.Thng@Hudson.com quoting BBBH66805

Your interest will be treated in the strictest of confidence. Privacy Statement Data collected will be used for recruitment purposes only. Personal data provided will be used strictly in accordance with the relevant data protection law and Hudson's personal information and privacy policy.

Louis Thng

Registration Number: 199501238M

Hudson Global Resources (Singapore) Pte Ltd

EA License Number: 18S9265

EA Personnel Registration ID: R1652656
Skills Microsoft provides opportunities to empower you to create things that help others and change the world. Come as you are, do what you love.

Microsoft Aspire Experience is an onboarding experience, designed to equip, develop and empower those who join Microsoft after graduating from undergraduate school, MBA programs, or special job placement programs. As a company, we look to these bright talented individuals to shape the future of our Read more
company, to spark the next waves of disruptive innovations, and most importantly, to help discover new ways to accomplish our mission. For this reason, our mission is to empower our university hires to achieve more.

Listed below are examples of what you could be doing – bear in mind you will be assessed for all available roles, and assigned to the position we believe is the best fit for you based on your background, career expectations, performance at interview stage and available roles at the time of hiring.

Applications are reviewed on a rolling basis, the university recruiting team will be in contact with you should you be deemed suitable.

Responsibilities

Types of Jobs for Graduates

About the Customer Facing Technology Roles

Taking on a customer facing technical role, you'll get to grips with the world's most advanced technologies, see new products come to market and introduce cutting-edge technology solutions to our customers. We have some of the world's biggest companies as clients. If you like the idea of developing technical solutions to help them overcome their business problems, this is the role for you.

Example roles include but are not limited to; Technical Account Manager, Technology Solutions Professional and Partner Technology Strategist, Customer Success Manager.

Technical Account Manager (TAM)

The TAM is the primary front-line customer facing support role within the Microsoft Services organization, and is responsible for the overall growth, quality, and satisfaction of the customer's support services relationship. You will provide value on the operation and optimization of their IT infrastructure through quality Microsoft's Service Delivery Management.This role offers an opportunity to be front and center with our customers supporting them in their digital transformation, while accelerating your career by driving business impact.

Specialist

The Solution Specialist role is focused on working with Microsoft's account teams to identify and drive opportunities in targeted workloads. As a Solution Sales Professional, you will work closely with Sellers and Partners to plan and execute account coverage and campaign strategies to unlock new sales opportunities. The role is adept at understanding the needs and process pains of customers to identify opportunities where Microsoft solutions can add long-term value.

Partner Technology Strategist

The Partner Technology Specialist (PTS) role is key to Microsoft's partner management strategy as part of the One Commercial Partner (OCP) Organization. Via the channel business development model Microsoft together with the partners works with clients to ensure their business needs are addressed through Microsoft products and services. The role of the Partner Technology Strategist is to secure partner's technical commitment, ensure ongoing enablement and support their business growth.

Customer Success Manager

The Customer Success Manager (CSM) role will enable our customers to realize business value from their investment and make our customers passionate advocates of Microsoft. As a CSM, you will help to create value for customers by ensuring they clearly define business outcomes and then build a "success plan" with the appropriately identified objectives, stakeholders, milestones, risks and metrics needed to achieve them.

Account Technology Strategist

The Account Technology Strategist (ATSs) are our enterprise customer's chief architects. Acting as a chief architect offers a high profile, customer-facing role that is the primary technical face and orchestration point for enterprise customers. Successful ATS' have a strong, proven IT background and demonstrated knowledge with a broad range of Microsoft solutions and technologies.

Partner Development Manager

As a Partner Development Manager (PDM), you will act as the daily face of our company to our partner channel. The PDM is accountable for driving performance of a managed portfolio of partners, by business priority, with a primary focus on Microsoft cloud services (O365, Azure and Dynamics 365) and complementary products. The goal is to drive partner recruitment, enablement and business growth based on the partners' strengths and priorities. The PDM represents Microsoft to our partners, communicates our strategy, sells our vision and brings partners along in the digital transformation journey.

About the Customer Engagement & Corporate Roles

Become the essential connection between our clients and the technologies that help them expand the size of their businesses and become more profitable. You collaborate, manage, and fuel the success of business groups. You are dedicated to creativity, communication, and strategy. We need world-class marketing professionals to drive our consumer and enterprise growth. We are looking for agile and innovative thinkers to keep us on the forefront of technology and on top of the continually evolving world of marketing.

Example roles include but are not limited to; Product Marketing Manager, Audience Marketing Manager, Marcomm Manager, Licensing Sales Specialist, Customer Program, Account Executive, Sales Excellence Manager, and Business Planning Manager.

Qualifications

Requirements:

Fresh university graduates from MBA, Masters (non-MBA), Bachelor's degree

For MBA: Have less than 7 years combined (full-time) professional work experience graduating between August 2019 to July 2020

For Masters (non-MBA), Bachelor's : Have less than 2 years combined (full-time) professional work experience graduating between August 2019 to July 2020

Passion for the technology and innovation

Seeks opportunities to learn new methods, procedures or techniques

Evaluates & builds solutions based on customer perspective

Good understanding of the relationship between technology and business

Excellent communication, negotiation and presentation skills

Takes responsibility and holds others accountable for actions, decisions, and goals

Thriving in a fast paced, ambiguous environment

Ability to influence, inspire and lead from any role

Microsoft is an equal opportunity employer. All qualified applicants will receive consideration for employment without regard to age, ancestry, color, family or medical care leave, gender identity or expression, genetic information, marital status, medical condition, national origin, physical or mental disability, political affiliation, protected veteran status, race, religion, sex (including pregnancy), sexual orientation, or any other characteristic protected by applicable laws, regulations and ordinances. We also consider qualified applicants regardless of criminal histories, consistent with legal requirements. If you need assistance and/or a reasonable accommodation due to a disability during the application or the recruiting process, please send a request via the Accommodation request form.

Benefits/perks listed below may vary depending on the nature of your employment with Microsoft and the country where you work.
Skills

Account Manager

Singapore

Reference No:

15112

What's the role?

We're looking for a high potential candidate with strong business acumen to unleash high potential at Hilti, starting as Account Manager. This is no ordinary job. Our people come from all different backgrounds with a shared dedication to high performance, consistent results and outstanding customer service.

Who is Hilti?

If you're new to our industry, you might not have heard of us. We provide leading-edge tools, Read more
technologies, software and services for the global construction sector. We have a proud heritage, built over 75 years, and a worldwide reputation for pioneering products and first-rate service. With some 29,000 people in more than 120 countries, we're a great place for you to show us your worth as you learn, grow and carve-out your career.

What does the role involve?

As an account manager, you will directly report to Sales Manager. Professional knowledge in products, market and service are fundamental to the role as key responsibilities involve developing and growing the assigned sales territories. You will need strong winning mindset to identify new sales potential and turn leads into our customers. From day to day, challenging tasks and responsibilities will help you pave your way into becoming an ambitious market leader.

At Hilti, you will enjoy all the perks of being part of a big company, but with the autonomy of running a small business.

93% of our people say they're proud to work for Hilti, thanks to the quality of our products and the way we look after our people.

What do we offer?

We'll give you everything you need to excel in your role, including your own van full of tools and one-to-one coaching. You'll enjoy a rare combination of autonomy and camaraderie, as you'll manage your own diary while being part of a friendly team.

We'll give you lots of responsibility, including your own portfolio of customers, and these might be trades experts, project managers or company leaders. From there, we'll trust you to do whatever it takes to deliver outstanding results. Go the extra mile and we'll reward you with unrivalled training, development and career opportunities as soon as you're ready for the next challenge.

Why should you apply?

We have an excellent mix of people and some of our best account managers joined us with no experience. So, if you've never worked in sales or construction, that's fine with us. Success at Hilti is down to teamwork and ability, no matter what your background.

What you need is:

Diploma / Degree qualification and business savvy

Strong communication and interpersonal skills

Dynamic personality with strong winning and high performance mindset

Self-motivated and a quick learner. Highly adaptable with a "can-do" attitude

A driving license is essential based on the nature of the position

Kindly refer to careers.hilti.com.sg and submit your application.

By submitting your resume, you confirm and agree that Hilti Far East Pte Ltd and its related companies worldwide (collectively, "Hilti Group") may collect, use and disclose your data for their recruitment purposes. This may include selecting, evaluating and recruiting candidates for roles or positions that differ from the above job description, but for which we believe that you may be interested in or appropriate for.

We look forward to receiving your application and regret that only shortlisted candidates will be notified.

"How am I going to sell power tools? I've never drilled a hole in my life! That's what I thought when I first joined Hilti, but it's really not like that. It's about nurturing your strengths and being rewarded for hard work."

James, Customer service representative (sales)
Skills