Sign in or register for a JobTech account.
Jobs that require

tcp/ip

skill

Job Responsibilities:
Administer, Monitor, maintain and optimize WAN, LAN, Wi-Fi networks for optimal performance and maximum availability.
Troubleshoot, evaluate and resolve hybrid wan/LAN/Wi-Fi performance and capacities issues.
Perform WAN/LAN/Wi-Fi/Firewall/Load balancer configuration, backups and regular network documentation updates.
Collaborate on the design and implementation of new technical solutions.
Troubleshoot and optimize WAN circuits with upstream provider.
Manage and coordinate the administration of several systems
Assist with security and third-party software installations.
Provide next level support to the level 1 support team.
Communicate and liaise with all company departments; notify appropriate parties immediately of any issues which may affect efficient operations including, but not limited to, outages, service disruptions, and network bottlenecks.
Maximize network performance by monitoring performance; troubleshooting network problems and outages; scheduling upgrades; collaborating with network architects for network optimization.
Secure network system by establishing and enforcing policies; defining and monitoring access.
Take an automated data driven approach to diagnosing and solving complex network infrastructure issues
Leverage automation skills and take a "DevOps" approach to improve efficiency of solving complex network infrastructure issues, network management.
Demonstrate a high level of energy, results driven and able to work under pressure with tight deadlines
Qualifications:
4-8 years' experience in Network implementation and support role for a large IP network
Full comprehension of the TCP/IP application suite and OSI models
Experience with administration, implementation, and troubleshooting of IPv4, Layer 2 and Layer 3 switches
Experience with Cisco WAN Routes, Cisco Nexus switch, Juniper/Fortigate firewalls, F5/Netscaller Load balancers, Dynamic routing protocols, DHCP, NAT, and QoS
Experience implementing interior and exterior WAN routing protocols and New WAN technologies (SDWAN)
Experience with New technologies: SDWAN, NSX, ACI and Cloud computing
Network installation experience in a high availability LAN, data center or NOC
Experience with LAN switching (spanning tree, VLAN, trunking, IGMP, PIM)
Experience with DMVPN, VPN/SSLVPN Tunnels, VoIP and Multicast
Experience with network monitoring tools
Familiarity with Unix-like systems such as MacOS, Centos and Ubuntu
Experience with virtual server environments.
Experience with scripting for network automation
Attention to detail and discipline to utilize best practices for network systems and security
Excellent oral, written and interpersonal communication skills
Ability to interact with both internal and external customers who may be technical or non-technical
Willing to work after hours/weekends to perform planned and emergency network maintenance
Ability to travel to sites for installations and maintenance
Ability to work independently but also a team player
Displays a passion for high customer satisfaction and achieving operational excellence
Certifications in Cisco (CCNP minimum/CCIE desirable) preferred
Certifications in Juniper, VMWare, Fortigate, F5 certifications are desirable
Skills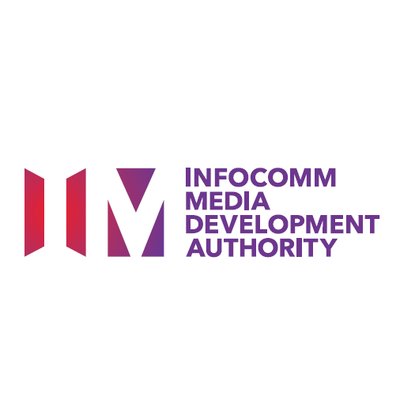 Manager - Application Engineer
Responsibilities
You will be part of IMDA's cybersecurity arm that executes ICT initiatives to uplift the cybersecurity posture of the Infocomm and Media (ICM) sectors. You will work closely with the team and be responsible to plan, design, procure, configure and deploy ICT systems for various telecommunications-related cybersecurity projects.
The successful candidate shall be responsible, among others, to:
Work with the servers, network infrastructure and user/operations teams to conceptualise, define requirements, procure, manage and deploy the required business application(s).
Ensure that business application(s) are compliant with government security policies and guidelines, fulfil all business requirements and are adequately tested, patched, and securely configured before commissioning.
Support the conduct of pre-commissioning application/system tests, such as user acceptance testing, performance testing, operations readiness testing, system security acceptance testing, security reviews and/or security audits.
Code and configure prototypes for business applications for proof of concepts, where necessary.
Develop documentations required for hand-over of the business application(s) to the IMDA user or operations team.
Support the operationalisation of the business application(s).
Provide consultancy advice and guidance to IMDA teams on related technical areas.
Perform other related duties as assigned.
Requirements
Background in Computer Science / Computing / Information Technology or equivalent
Certification in DevSecOps Engineering is preferred.
At least 5 years of relevant working experience in developing, deploying and managing ICT applications and systems on various operating platforms (e.g. Windows, Linux), and virtualization platforms (e.g. HyperV, VMware).
Proficient with coding and DBMS languages such as C, C++, Java, Python, Go, SQL, etc, and Linux CLI.
Understand the threat models and security risks for application systems, and be able to apply DevSecOps in the SDLC of applications developed for various platforms, such as web application, embedded application, mobile application, websites.
Familiar with cloud deployment models and application security in cloud environment.
Familiar with security best practices such as OWASP Top 10, and security principles for secure application development such as input validation check, data sanitisation, secure session management, AAA, cryptography, etc. Candidates with past trainings in these areas is preferred.
Able to write and review codes for security testing.
Knowledgeable with computer networking (e.g. TCP/IP, UDP, OSI model, etc).
Able to show motivation and initiative, problem-solve, be flexible, and handle multiple projects.
Able to work both independently or with multiple teams.
Possess strong analytical and organizational skills.
Possess good written, communication and presentation skills.
Familiarity with government security requirements and/or processes (e.g. procurement) will have an added advantage.
Position will commensurate with experience.
Only short-listed candidates will be notified.
Skills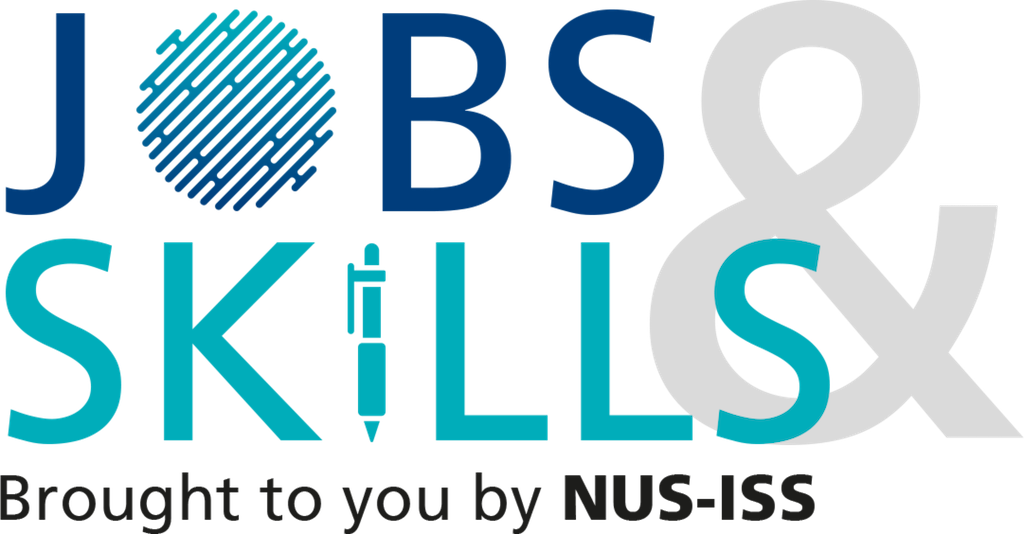 Shopee is looking to hire NUS-ISS talent.
Job Description:
- Design and development of the PaaS platform used by numerous Shopee development teams
- Write high-quality, clean, elegant, and maintainable code
- Understand the technical platform, constantly optimise the service, identify and fix problems, improve usability, stability and reliability
- Design and implement various supporting tools as needed
Requirements:
- Bachelor's or higher degree in Computer Science or related fields
- Passionate about coding and programming, innovation, and solving challenging problems
- In-depth understanding of computer science fundamentals (data structures and algorithms, operating systems, networks, databases, etc)
- Strong and hands-on experience with at least one of the programming languages: Go, Python, C++, Java
- Familiar with common network protocols (TCP, UDP, HTTP) and network programming
- Familiar with Linux development environments and multi-threaded programming

Skills You will be working in a small team of experienced Systems Engineers developing, managing and monitoring our cloud systems. Our systems include large, high throughput/low latency pipelines, web applications, databases (both SQL and NoSQL) machine learning and data analytics clusters. You will be working on our environment on AWS with the following tools/services: GitHub, Jenkins, Docker, Chef, Terraform, Kinesis, a wide variety of SQL and NoSQL databases and Read more
Spark/EMR.

Your job responsibilities are:

Work with our Engineering teams to develop and maintain existing high performance systems to ensure they are secure, resilient, fault-tolerant and scalable

Work with Engineering teams to implement and maintain code-as-infrastructure

Implementing and maintaining automation across our builds, tests, deployments,OpsWorks stacks, EMR Clusters and configuration management

Proactively monitor and manage our systems and solutions, detecting issues, findingsolutions and resolving/notify relevant parties where appropriate

Quickly react to any production issues and come up with rapid fixes

Requirements

BS in Computer Science or similar technical field

2-5 years broad experience in Systems Engineering across many or most of:

A wide variety of AWS services

Linux systems administration

Good understanding of TCP/IP networking (NAT, VPN, DNS, DHCP, routing,etc)

CI such as Jenkins, Travis or CodeDeploy CI

Infrastructure-as-code tools such as Terraform, CloudFormation or CDK

Configuration Management tools such as Chef, Puppet, Ansible

Scripting languages such as Shell, Bash, Python and Ruby

Container Orchestration environments for Docker, such as AWS ECS orKubernetes

Systems Monitoring, eg New Relic, DataDog, Rollbar

The ideal candidate will additionally have experience in at least 4of the following skills/areas:

Working in Ad tech industry

High performance, low latency, real-time systems

Familiarity with software development best practices: TDD, Git flow, code review

Database administration (Mysql/Postgres)

Optimizing Tomcat or Nginx for high throughput systems

Good basic grasp of network and systems security principals

Elasticsearch provisioning and administration

Provisioning/Configuring/Managing Data Science tools: EMR, Hadoop, Hbase andSpark
Skills Position Summary

The Field Services Engineer is responsible for delivering first class service, advice and technical support to Eze Castle clients, through the highest standards of customer service, efficiency, knowledge and integrity. This includes daily support incidents, desktop and light server troubleshooting, hardware/software installation, upgrades and relocations. The candidate will interface with high profile financial industry clients daily thus requiring the highest level of presentation, communication and professionalism.

Position Responsibilities:

• Read more
Maintenance

o Maintains workstations and the programs running on them

o Contributes to knowledge base of support issues and resolutions

• Troubleshooting

o Acts as an escalation point for ECI Support Desk to coordinate with internal resources and vendors in helping to diagnose and resolve issues in client's environments

• Engages in self-directed continuous improvement and learning of various products:

o Investigates and follows both industry and ECI best practices and updates ECI standards

o Participates in scheduled team meetings

o Documents standards on the ECI Wiki

Position Requirements:

• College diploma or University degree in the field of Computer Science or equivalent field and/or related experience with a minimum of 1-2 years of end user support

• Exceptional written and oral communication skills

• Exceptional interpersonal skills, with a focus on rapport-building, listening, and questioning skills

• Strong documentation skills

• Ability to absorb and retain information quickly

• Ability to present ideas in user-friendly language

• Highly self-motivated and directed

• Sharp attention to detail

• Proven analytical and problem solving abilities.

• Capable of multitasking in a high pace environment, effectively and efficiently

• Exceptional customer service orientation

• Ability to demonstrate client sensitivity

• Experience working in a team-oriented, collaborative environment

• Outstanding client services skills

• Ability to effectively prioritize and execute tasks in a high-pressure environment

• Certifications with any of the technical requirements listed below strongly preferred

Technical Requirements:

• Experience deploying home networks including Cable/DSL/FIOS modems, firewalls, hardware and software VPN clients

• Understanding of networking concepts: TCP/IP, LAN/WAN, DHCP, DNS, Routing, Switching and Firewalls

• Reinstalling Operating Systems and all appropriate drivers.

• Microsoft Windows 7/8/10, Microsoft Office 2007-2016

• Android/iOS/Windows Mobile/Blackberry configuration and troubleshooting.

• MDM Solutions (XenMobile, Airwatch, MobileIron)

• Virus and spyware removal

• Troubleshooting Desktops/Laptops/Mobile devices/Printers/Fax Machines/Scanners/Copiers

• Experience with various desktop imaging software like Acronis or Ghost

Preferred:

• Financial industry experience (Hedge Funds Private Equity, FoF)

• Experience with Market Data vendors like Bloomberg, Reuters, Factset

• Experience with Quickbooks

• Email and spam troubleshooting

• Office 365, Amazon AWS, SaaS, cloud technologies

• Understanding of IaaS, VDI and backup technologies

• Experience with virtualization software such as VMWare vSphere or Hyper-V

• Administering Active Directory Users/Exchange mailboxes

• MCP/MTA/MCITP certification

Work Conditions:

• Ability to work in an independent environment with moderate supervision

• Ability to work under a moderate noise level (i.e. working on an open floor with printers, telephones, and computers)

• Overtime may be required to meet project deadlines (including late nights and weekends)

• Ability to travel for business and work beyond normal business hours when necessary

• Ability to be flexible and successfully respond to multiple work pressures

• Sitting for extended periods of time

• Dexterity of hands and fingers to operate a computer keyboard, mouse, power tools, and to handle other computer components

• Lifting and transporting of moderately heavy objects, such as computers and peripherals
Skills

Product Support Engineer - Singapore

Cyber Security

is a big deal. It's in the news, growing rapidly, a critical tool for every company, and our specialty.

Imperva is a leading provider of data and application security solutions that protect business-critical information in the cloud and on-premise. Our customers include leading enterprises, government organizations, SMBs and service providers who rely on Imperva Incapsula to securely deliver their websites and applications at lightning Read more
speed.

Why Imperva? We have experienced the following growth and achievements

Grew revenue 22% to $322 million in 2017

Selling to over 5900 customers worldwide

500 partners in 100+ countries worldwide

Imperva's Web Application Firewall has been in the Leader's Quadrant of the Gartner Magic Quadrant for 4 straight years

Imperva Incapsula is a leader in the Forrester Wave for DDoS Services with the highest score in the "current offering" category

Responsibilities:

Handling level 2-3 support cases, working directly with Imperva customers, partners and Sales Engineers.

Escalating customer's technical product issues to the Imperva Engineering department and working with them to achieve a resolution.

Analyzing Support case trends and customer requirements while working with the Product Teams to help enhance the product.

Assessing the customer's technical environment and requirements while managing expectations and following through on solutions or consulting on deployments.

Mentor Level 1 Engineers; consult on their cases and assist with escalation issues.

Be proactive with all the latest technologies concerning Imperva's products and the underlying technologies and disseminate this knowledge to the other engineers.

Contribute to the Imperva knowledge base, writing guides, technical how-to articles, etc.

Required Skills:

Minimum 3 years of high-level Technical Support experience with an additional 2 years of experience working with Security or Network related products.

Excellent Customer Support skills coupled with a BSCS Degree or equivalent experience.

Solid experience working with Internet Security and Networking Technologies such as TCP/IP, HTTP, Load balancers, Proxies and Firewalls and experience with Relational Databases ( MsSQL, Oracle, MySQL, DB2).

Prior experience with Linux and other Unix operating systems.

Highly motivated with the ability to work independently and in a team environment.

Well-organized with the ability to multi-task and prioritize with minimal supervision.

Excellent problem solving skills with a strong sense of customer commitment.

Excellent communication (written and verbal) and interpersonal skills.

Ability to understand and communicate concepts quickly, succinctly and accurately.

Demonstrated aptitude for mastering new software applications.

Desired Skills:

Strong English communications skills - written and verbal

Knowledge of a scripting language such as Perl, Python, Shell

Experience in Software Development or QA of Network/Security/Database products

Check out all of our career opportunities at

www.imperva.com/Company/Careers

Our Company:

Imperva is an analyst-recognized, cybersecurity leader—championing the fight to secure data and applications wherever they reside. Once deployed, our solutions proactively identify, evaluate, and eliminate current and emerging threats, so you never have to choose between innovating for your customers and protecting what matters most. Imperva—Protect the pulse of your business. Learn more:

www.imperva.com

, our

blog

, on

Twitter

.

Legal Notice:

Imperva is an equal opportunity employer. All qualified applicants will receive consideration for employment without regard to race, color, religion, sex, national origin, ancestry, pregnancy, age, sexual orientation, gender identity, marital status, protected veteran status, medical condition or disability, or any other characteristic protected by law.

LI-HW1
Skills My client is an international company in manufacturing and commercialization of electronic entry systems, video entry and access control systems for buildings.

Salary range: $2,500 - $4,000 + VB
Location: Toa Payoh

Responsibilities:

To provide second level of technical for intercom / CCTV and access control systems.
Support project and service team for the troubleshooting and solving of technical issues on site and off site.
Assist project and service team for on-site equipment installation, Read more
testing and commissioning and attend site meeting as and when required.
Prepare user manual and conduct training to client as and when required.
Testing of new products and conduct internal product training to sales and technical department.
Able to liaise and coordinate with manufacturers/suppliers pertaining to technical aspects and issues arising.
Liaise with software developer for hardware integration to app. Testing of developed app on hardware and document test reports.

Requirements:

ITE/Diploma in Electronics/Electrical or IT related discipline.
Experience in IP PBX system
Min. 2 years' experience in security line (CCTV / Intercom / Access Control).
Service-oriented, passionate and responsible.
Meticulous with strong problem solving and analytic skills.
Able to interact well with clients, vendors and third parties
Self-discipline and willing to work staggered hours when required
Knowledge of TCP/IP, Network Structure, Firewall, LAN and VLAN.
Knowledge in Microsoft Excel, Words and Office applications.

All Successful candidates can expect a very competitive remuneration package and a comprehensive range of benefits.
Please email your resume in a detailed MS Word format to [Click Here to Email Your Resume] ; [Click Here to Email Your Resume] stating
1) Current Drawn
2) Expecting Salary
3) Date Available
4) Reason to Leave each job:
We regret that only shortlisted candidates will be notified.

Angela Win Myint
People Profilers Pte Ltd,
10 Anson Road #09-01/02 International Plaza
Singapore 079903
Tel: 6805 0857
www.peopleprofilers.com
EA License Number: 02C4944
EA Personnel Reg no. R1984514
Job ID: 46830
Skills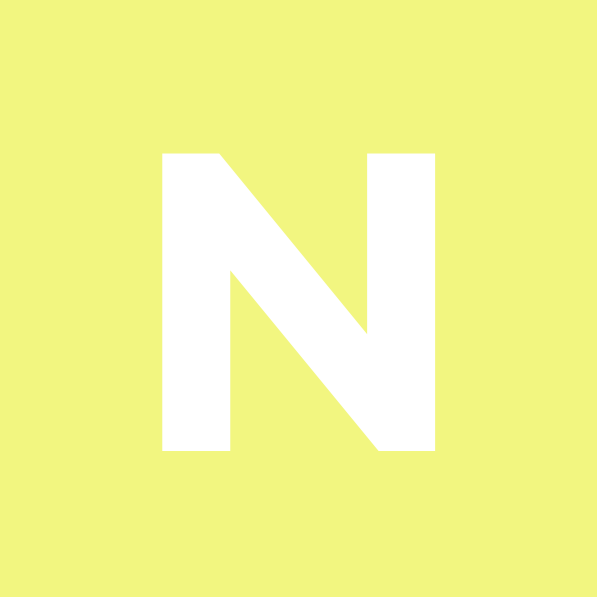 Req ID: 73784

At NTT DATA Services, we know that with the right people on board, anything is possible. The quality, integrity, and commitment of our employees are key factors in our company's growth, market presence and our ability to help our clients stay a step ahead of the competition. By hiring the best people and helping them grow both professionally and personally, we ensure a bright future for Read more
NTT DATA Services and for the people who work here.

NTT DATA Services currently seeks a Network Security Specialist to join our team in Singapore, Central Singapore (SG-01), Singapore (SG).

Perimeter Security Analyst:

Responsibilities:

The candidate will be responsible for the configuration, deployment & integration of firewall

and remote access infrastructure for Client environment. He/she will participate in project review discussions, work with aligned technology teams to ensure that new devices are deployed according to the standard build under Client approved baselines, and turnover the devices to the Ops team for BAU management under Security Operations. Duties will also include perform advanced troubleshooting relating to project rollout, create documentation and report for the configuration procedure/support checklist, work in areas to improve process efficiency, consistency and standardization, as well as collaboration on new product/solution testing and rollout.

Skills/Experience:

Strong experience in Check point, Juniper and Palo Alto Firewalls

Competence in Cisco ASA and Juniper SSL VPN appliance

Experience with networking and TCP/IP, DNS, load-balancing, network routing with BGP

Competence in Linux/UNIX

Advance written and verbal communication skills in English

Proficient with various browsers and Microsoft Office products including Visio,

Word, Excel, IE, Firefox

Preferably worked within large financial or banking network operations

Analyze and solve business or technical

Ability to effectively communicate to internal clients through all available mediums (verbal, listening, writing, presenting)

Willingness to stay on the leading edge of technology by learning new techniques

PC Literate (word, excel, PowerPoint)

Good communication skills (both verbal & written)

This position is only available to those interested in direct staff employment opportunities with NTT DATA, Inc. or its subsidiaries. Please note, 1099 or corp-2-corp contractors or the equivalent will NOT be considered. We offer a full comprehensive benefits package that starts from your first day of employment.

About NTT DATA Services

NTT DATA Services partners with clients to navigate and simplify the modern complexities of business and technology, delivering the insights, solutions and outcomes that matter most. We deliver tangible business results by combining deep industry expertise with applied innovations in digital, cloud and automation across a comprehensive portfolio of consulting, applications, infrastructure and business process services.

NTT DATA Services, headquartered in Plano, Texas, is a division of NTT DATA Corporation, a top 10 global business and IT services provider with 118,000+ professionals in more than 50 countries, and NTT Group, a partner to 88 percent of the Fortune 100. Visit nttdataservices.com to learn more.

NTT DATA, Inc. (the "Company") is an equal opportunity employer and makes employment decisions on the basis of merit and business needs. The Company will consider all qualified applicants for employment without regard to race, color, religious creed, citizenship, national origin, ancestry, age, sex, sexual orientation, gender identity, genetic information, physical or mental disability, veteran or marital status, or any other class protected by law. To comply with applicable laws ensuring equal employment opportunities to qualified individuals with a disability, the Company will make reasonable accommodations for the known physical or mental limitations of an otherwise qualified individual with a disability who is an applicant or an employee unless undue hardship to the Company would result.
Skills

Company Description

FireEye is the leader in intelligence-led security-as-a-service. Working as a seamless, scalable extension of customer security operations, FireEye offers a single platform that blends innovative security technologies, nation-state grade threat intelligence, and world-renowned Mandiant® consulting. With this approach, FireEye eliminates the complexity and burden of cyber security for organizations struggling to prepare for, prevent, and respond to cyber attacks. FireEye has over 7,500 customers across 67 countries, Read more
including more than 50 percent of the Forbes Global 2000.

Job Description

FireEye seeks experienced Consultants to deliver Mandiant services to prospective customers. The successful candidate will possess sound strong consulting skills, strong technical skills, and exceptional and be adept in delivering multiple projects under tight deadlines.

As part of the consulting team, you will be focused on delivery of digital forensics, incident response investigation services or other strategic services such as network penetration assessments, application testing, source code reviews, threat analysis, wireless network assessments and social engineering projects to our client base.

You will work closely with the Consulting Services Manager / Director to understand the client expectations and deliver services that far exceed those expectations. You will also brief senior executives on threats in their environment and their industry, based on FireEye and Mandiant's wealth of threat intelligence. You will also author whitepapers, develop free tools and speak at conferences as we encourage give back to the community and strongly support sharing of expertise.

Key Responsibilities:

Manage clients and deliver engagements

Deliver security incident response investigations that involve computer crimes and require log, forensic and malware analysis

Direct litigation support efforts by acquiring, minimizing, searching and producing electronic evidence for legal counsel as well as serving as an expert witness as needed

Deliver application testing, source code reviews, threat analysis, network penetration, wireless network assessments and social engineering projects

Present technical material in a clear, organized briefing to a mix of technical and non-technical personnel

Identify opportunities to integrate FireEye / Mandiant appliances with other security products in customer's network

Qualifications

Experience in managing SOCs, delivering incident response programs, information security programs, and performing related assessments such as digital forensics investigations, incident response, network penetration assessments, application testing, source code reviews, threat analysis, wireless network assessments and social engineering projects

Experience with FireEye and / or Mandiant products, highly desired

Excellent knowledge of current information security solutions and technologies, including network and host based products

Experience implementing information security controls in a diverse network environment

Experience and knowledge of packet flow/TCP/UDP traffic, firewall technologies, proxy technologies, anti-virus, spam and spyware solutions (Gateway and SaaS)

Malware/security experience

Programming / scripting skills, highly desired

Excellent communication and presentation skills with the ability to present to a variety of external audiences, including being able to interact with senior executives
Skills My client is an international company in manufacturing and commercialization of electronic entry systems, video entry and access control systems for buildings.

Salary range: $2,500 - $4,000 + VB
Location: Toa Payoh

Responsibilities:

To provide second level of technical for intercom / CCTV and access control systems.
Support project and service team for the troubleshooting and solving of technical issues on site and off site.
Assist project and service team for on-site equipment installation, Read more
testing and commissioning and attend site meeting as and when required.
Prepare user manual and conduct training to client as and when required.
Testing of new products and conduct internal product training to sales and technical department.
Able to liaise and coordinate with manufacturers/suppliers pertaining to technical aspects and issues arising.
Liaise with software developer for hardware integration to app. Testing of developed app on hardware and document test reports.

Requirements:

ITE/Diploma in Electronics/Electrical or IT related discipline.
Experience in IP PBX system
Min. 2 years' experience in security line (CCTV / Intercom / Access Control).
Service-oriented, passionate and responsible.
Meticulous with strong problem solving and analytic skills.
Able to interact well with clients, vendors and third parties
Self-discipline and willing to work staggered hours when required
Knowledge of TCP/IP, Network Structure, Firewall, LAN and VLAN.
Knowledge in Microsoft Excel, Words and Office applications.

All Successful candidates can expect a very competitive remuneration package and a comprehensive range of benefits.
Please email your resume in a detailed MS Word format to [Click Here to Email Your Resume] ; [Click Here to Email Your Resume] stating
1) Current Drawn
2) Expecting Salary
3) Date Available
4) Reason to Leave each job:
We regret that only shortlisted candidates will be notified.

Angela Win Myint
People Profilers Pte Ltd,
10 Anson Road #09-01/02 International Plaza
Singapore 079903
Tel: 6805 08657
www.peopleprofilers.com
EA License Number: 02C4944
EA Personnel Reg no. R1984514
Job ID: 46830
Skills