Sign in or register for a JobTech account.
Jobs that require

time management

skill
As Snr Accountant/ Junior Controller, your responsibilities are:
Prepare and review accurate, complete and timely management accounting reports, and supporting schedules for approval and audit purposes for the companies Level, as well as consolidation . and must be able to prepare the book within the given dateline , willing to work in weekend sometimes during reporting period.
Daily bank reconcile and may need to prepare adhoc urgent payment .
Review group AP/AR done by Senior Account Executive.
Work closely with Department Head.
Good knowledge in GST, Income tax as well as government grants. Knowledge of Malaysian income tax and accounting knowledge would be an advantage.
Maintain the system of internal control to provide reasonable assurance that all transactions are properly authorized and recorded, or that all assets are properly controlled and accounted for.
Assist in Cash Management across the group entities including licensing fees and royalties, dividend declaration.
Liaise with auditors, tax agents, government agencies, bankers and external consultants.
Ensure that all cheque payments, capital expenditure, purchases/ vendor invoices are properly supported.
Must have experience supporting equity and audit appointments.
To meet the challenges of this role, you must possess the following:
Degree in accountancy and/or CPA/CA/ACCA
At least 5 years of relevant working experience , preferably someone with audit experience in big 4.
Knowledge in financial and management accounting, corporate tax , budgeting and cashflow.
Strong analytical and problem solving skills.
Strong work ethics with the ability to work independently in a fast working environment.
Excellent presentation, communication and interpersonal skills.
Must be able to multitask, be responsive and flexible.
Skills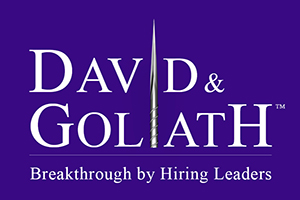 Are you exceptional in being a SA / BA with experience working in Banking?
If so, this could be the career opportunity for you !!
Systems Analyst/Business Analyst (Credit Risk) - Banking
We are looking for a dynamic and self-motivated individual who has the interest and commitment to develop a career in risk management. You will be a member of the Credit Risk Management (CRM) division in the Risk & Performance Management Department. This team is responsible for managing the credit risk of the trading counterparties and investment-related service providers. This role focuses on managing counterparty credit risk data/information needs and system requirements for CRM division
Working closely with technology team and/or external vendors to ensure that system enhancements or implementations are executed in a timely and proper manner
Proactively communicate and collaborate with other departments to analyse data/information needs and system changes required to meet business requirements
Being one of the counterparty credit risk system subject matter experts so that you can lead in system discussions and review system functional specifications provided by the technology team and/or external vendors
Undertaking user acceptance testing of enhancements / changes to the counterparty credit risk systems that facilitate limit / guidelines monitoring and reporting activities undertaken by the division
Overseeing and driving implementation and delivery of counterparty credit risk projects and initiatives
Preparing counterparty exposure reports for senior management, risk governance committees and clients
Providing administrative support in managing counterparty matters and monitoring of approved counterparties, limits and guidelines
In return for this excellent career opportunity, we ask that you have the following:
Bachelor's Degree in Computer Science or equivalent in a reputable University
Relevant working experience in the finance industry. Good knowledge of financial instruments/markets, risk monitoring processes and counterparty credit risk measurement will be favourable
Adept in dealing with multiple stakeholders (technology, operations, business units) in a fast-paced environment
Good systems experience is essential – hands on testing / systems spec review/ UAT etc.
Strong analytical and product management skills required, including a thorough understanding of how to interpret business needs and translate them into application and operational requirements
Proficient in Microsoft Office applications such as Word, Excel and Access, you should also be familiar with SQL (including writing of SQL queries) and Tableau
Effective time management and prioritisation skills, to drive project delivery on time
Disclaimer: Candidates who are shortlisted will go through generic Technical Tests and Face to Face interviews.
If this speaks to you and you are ready for a new challenge, please send your Resume in MS word format to bennie.yeo@davidgoliath.net
Even if you are not interested, you can still park your CV with us for other Banking IT positions or forward this Advertisement to your counterparts with the relevant Banking IT experiences I am looking for.
We Seek to:
Understand your personal circumstances, needs and ideals
Present your credentials to our clients only with your permission
Strategize and consult with you
Your application will be kept with the strictest of confidence.
EA License Number: 18S9167
Registration ID: R1114115
Skills

Collaborate with various technology teams in the maintenance of effective internal controls;
Liaise with the Group Audit, Group Legal and Compliance and ORM teams on a regular basis;
Support team lead to manage internal/external audit engagements;
Raise issues/concerns, and provide constructive advice to the management so that significant IT risk and control issues are escalated and resolved properly;
Execute risk assessments and perform controls testing to ensure their effectiveness;
Track process improvements and issues corrective actions to ensure timely closure;
Work closely with stakeholders and security teams to mitigate/resolve reported security vulnerabilities
Provide support and review on the privilege ID usage and conduct review to ensure adherence to access controls standards, including investigate on reported exceptions
Perform data analysis or procedure reviews to ensure compliance to the bank security standards;
Work with internal stakeholders and vendor to review and streamline the work processes of the bank and vendors
Requirements
Minimum a degree in Information Technology, Engineering or related discipline
At least 4 years of working experience in Risk Management within IT.
Experience in IT audit, Cloud Security will be an advantage
Good understanding of Secure Software Development Life Cycle, Threat and Vulnerabilities Assessment, Agile Methodology and IT General Controls
Good understanding of technology and operational risks, regulatory requirements
Strong communication, interpersonal and written skills
Able to work independently with minimal supervision and with a positive attitude
Willing to learn and take new challenges with an open-mind.
Skills

Singaporean candidates only
Personalized service over the telephone to customers on banking products, accounts, and services enquiries in an effective and efficient manner.
Handle email enquiries and live chats.
Understand customers' needs and provide appropriate/ customized solutions.
Identify cross-sell opportunities (ie. banking platforms) during customer interaction.
Gather customers' feedback and provide timely feedback to the Team Lead on issues for improvement.
We are looking for passionate, customer-focused individuals:
Preferably with prior customer service experience in a call centre environment.
Demonstrates good communication skills and able to work in a pressurized and highly driven environment.
Minimally a Diploma holder. Fresh graduates are welcomed.
Comfortable to work rotating shift hours including weekends and public holidays.
Skills

Business Analyst for Migration Project.
Gather & validate requirements, facilitate requirements workshops to engage the various stakeholders such as Front Office, Back Office, Downstream application users.
Lead and manage issues during UAT/Sprints, and ensure all requirements have proper traceability.
Leverage the subject matter experts in T&O in delivery of structured and well-thought through solutions.
Become an effective "bridge" between users and technology teams.
Good team player with strong interpersonal skills.
Respond promptly to issues raised, through good understanding of business, operational and technical considerations, and recommend sound solutions.
Required Experience
At least 4-5 years working as a Business Analyst.
Understanding and experience working on market data usage and banking transaction (rates conversion, remittance transaction, FX deal booking), P&L component, Deal reporting
Experience in large scale migration project is a strong plus.
Possess strong business & technical subject matter knowledge (e.g. data transfer protocol, message distribution channel, message topic and queue usage)
Identify risks and issues early, plan mitigating steps and communicate these to stakeholders in a timely manner
Experience in Agile delivery will be an advantage.
Must be organized, able to work with minimal supervision, flexible to switch and work on different projects and manage them in a timely manner
Experience working on Jira, Confluence will be an advantage.
Skills

Analyze test requirements to prepare test scenarios and test cases.
Identify and prepare test data required for testing.
Conduct execution of test cases, raise, monitor, track and retesting of defects.
Ensure completeness in the validation of test cases.
Communicate/report project status to management and stakeholders on a timely and regular basis.
Establish good interaction and working relationship with various stakeholders.
Requirement
Minimum 2 years of functional testing experience, preferably in banking domains.
Some test automation scripting experience preferred.
Team player with strong interpersonal skills.
Strong analytical, planning and organizing skills.
Skills
* *Full Time*
* *MNC – Shipping *
* *CBD Area*

We are Looking for Operation executive to join our operation team.
*Operations Responsibilities*

* Monitor fleet vessel operations status
* Liaison with brokers on operational matters, charterers request,to ensure all operational informations are pass on timely
* Check/verify chrtrs claims related to vessel performance, off hire claims, deviations,etc
* Identify charterers needs and expectations through relationship management
* To assist with operational duties as may require from time to time
* Perform all shipping functions, including shipping database update and necessary operations support
* Resolve common disputes and claims between charterers and ship-owners
*Requirements:* ·
* Min Diploma in Maritime studies//Business Administration or equivalent;
* 1-3 years of related working experience in marine industry (Dry cargo / Chem tankers / Ship-owner).
* She/He should have a good understanding of charter parties, and shipping documentation. Strong knowledge of the Shipping industry is essential.
* Entry level candidates with keen interest in shipping may also be considered as exceptional.
* Able to work independently, responsible and manage multiple priorities
* Strong team player with good interpersonal skills, able to communicate well with others.
* The successful candidate can expect personal development opportunities, international exposure, and attractive working condition.

*HOW TO APPLY:*
\*\* Please submit your CV in Microsoft Words format to the email below to " operation@owcrew.com "
*FOR IMMEDIATE CONSIDERATION:*
Please indicate the below information in your resume:
* Current & Expected salary
* Reason(s) for leaving
* Availability to commence work
Skills

Job Responsibilities:
Administer, Monitor, maintain and optimize WAN, LAN, Wi-Fi networks for optimal performance and maximum availability.
Troubleshoot, evaluate and resolve hybrid wan/LAN/Wi-Fi performance and capacities issues.
Perform WAN/LAN/Wi-Fi/Firewall/Load balancer configuration, backups and regular network documentation updates.
Collaborate on the design and implementation of new technical solutions.
Troubleshoot and optimize WAN circuits with upstream provider.
Manage and coordinate the administration of several systems
Assist with security and third-party software installations.
Provide next level support to the level 1 support team.
Communicate and liaise with all company departments; notify appropriate parties immediately of any issues which may affect efficient operations including, but not limited to, outages, service disruptions, and network bottlenecks.
Maximize network performance by monitoring performance; troubleshooting network problems and outages; scheduling upgrades; collaborating with network architects for network optimization.
Secure network system by establishing and enforcing policies; defining and monitoring access.
Take an automated data driven approach to diagnosing and solving complex network infrastructure issues
Leverage automation skills and take a "DevOps" approach to improve efficiency of solving complex network infrastructure issues, network management.
Demonstrate a high level of energy, results driven and able to work under pressure with tight deadlines
Qualifications:
4-8 years' experience in Network implementation and support role for a large IP network
Full comprehension of the TCP/IP application suite and OSI models
Experience with administration, implementation, and troubleshooting of IPv4, Layer 2 and Layer 3 switches
Experience with Cisco WAN Routes, Cisco Nexus switch, Juniper/Fortigate firewalls, F5/Netscaller Load balancers, Dynamic routing protocols, DHCP, NAT, and QoS
Experience implementing interior and exterior WAN routing protocols and New WAN technologies (SDWAN)
Experience with New technologies: SDWAN, NSX, ACI and Cloud computing
Network installation experience in a high availability LAN, data center or NOC
Experience with LAN switching (spanning tree, VLAN, trunking, IGMP, PIM)
Experience with DMVPN, VPN/SSLVPN Tunnels, VoIP and Multicast
Experience with network monitoring tools
Familiarity with Unix-like systems such as MacOS, Centos and Ubuntu
Experience with virtual server environments.
Experience with scripting for network automation
Attention to detail and discipline to utilize best practices for network systems and security
Excellent oral, written and interpersonal communication skills
Ability to interact with both internal and external customers who may be technical or non-technical
Willing to work after hours/weekends to perform planned and emergency network maintenance
Ability to travel to sites for installations and maintenance
Ability to work independently but also a team player
Displays a passion for high customer satisfaction and achieving operational excellence
Certifications in Cisco (CCNP minimum/CCIE desirable) preferred
Certifications in Juniper, VMWare, Fortigate, F5 certifications are desirable
Skills

Key responsibilities
Work closely with the Internal Communications Head to ensure the internal communications strategies/executions align with business priorities and deliver a consistent tone of voice and communications style
Effectively communicate objectives, strategic areas and key initiatives as well as provide timely updates to employees
Develop and deliver communication plans that are specific to each request. Subjects include leadership communications, business objectives, key initiatives, industry or product expertise, employee engagement or latest developments
Create fresh ways of message delivery (across content, channels and experiences) to communicate business objectives and deepen employee engagement
Work with relevant stakeholders to develop, edit and storyboard engaging content (including multimedia content such as full-length article, videos, banners, eDMs and infographics) that is relevant, personalised and targeted for employees
Develop and manage content calendar
Improve employee engagement through carefully curated activities
Most important deliverables include

ad-hoc eDMs publishing (in-house)
monthly newsletter publishing and intranet maintenance/improvement (mostly working with vendors, i.e. design agency and content writer)
planning and executions of employee engagement activities (in-house)
the preparation of monthly analytics report
Requirements
University degree with at least 3 years working in a marketing and communications role. Internal communications or agency experiences are highly desired.
Experience in content publishing, i.e. writing and crafting communication pieces
Ideally equipped with basic Photoshop/Illustrator skills to design creative visuals (i.e. eDMs and newsletter layout) that compliments the message
Good awareness and knowledge of best practice in marketing and communications
Basic knowledge of event planning and execution
Ability to connect-the-dots, develop new ideas, approaches and solutions
Strong attention to detail and ability to multi-task projects, priorities, schedules, and deliverables
Self-motivated and independent with a "can do" attitude that focus on solutions. A good team player and thrives in a fast-paced environment
Good project management and delivery. Can manage vendors effectively and work with a wide range of different stakeholders
Proficient in PowerPoint, Adobe, Google Analytics, Mailchimp and others.
Skills
Benefits Summary:

Salary up $3000
West
5D
Fast Hiring
Singaporean Only

Jobscope:

Perform full set accounting transaction
Ensure financial statement are reported in accordance to the regulations
Ensure all AP payments are properly approved prior to timely cheque payments
Perform monthly bank reconciliation
Prepare monthly departmental expense reports
Any tasks as assigned

Applicants who possess relevant experience for the above responsibilities are most welcome to apply. If you do not possess the above experience, your application will still be considered on Read more
individual merits and you may be contacted for other opportunities.
Please submit your updated resume in MS format by using the APPLY NOW BUTTON.
Alternatively, you may submit your updated resume in MS format to us [Click Here to Email Your Resume]
Our dedicated and approachable MCI consultants will get back to you soon for a confidential discussion.
Please include the following information in your resume:

Education background
Work experiences in point forms
Reason (s) for leaving
Current and expected salary
Date of availability / Notice period

By submitting your personal data and/or resume, you give consent to collection, use and disclosure of your personal data and/or resume by the company (or its agent) for the purpose of the processing and administration by company relating to this job application.
**We regret to inform that only shortlisted candidates would be notified. **
We wish you all the best in your career search.

Yeap Chun Heng(Roy)
>Registration No: R1988319
>MCI Career Services Pte Ltd
>EA License No: 06C2859
Skills