Sign in or register for a JobTech account.
Jobs that require

trade finance

skill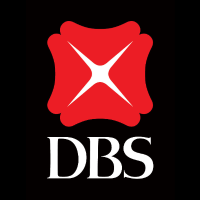 !*!Business FunctionCorporate and Investment Banking provides corporate customers with a full range of commercial banking products and services, including cash management services, current accounts, time deposits, trade finance, working capital finance, term loans and foreign exchange. Through our continued commitment, DBS has cultivated long-standing relationships with its customers in the region that are based on account relationship management, service differentiation, product development and rigorous credit standards.Responsibilities• Account opening including Read more
KYC and complying with BCAP procedures• Day to day servicing of clients including handling corporate customer service requests on remittances, account services, trade transactions, loan drawdown & rollovers with related rate fixing, any specific customer issues• Attend to calls from internal and external clients on their queries and proactively render assistance.• Assist in preparing letters of offer / variation letters and follow up on documentation and limit activation• Handle FAATCA/CRS Review, Trigger Event Review and CDDs on a timely basis.• Perform "morning action" duties such as seeking Relationship Managers / Team Lead for approval to accommodate clients' current account excesses or other transactional exceptions.• Follow up on submission of clients' financials for spreading and assisting the Relationship Managers in preparing the necessary documents for credit review.• Assisting the Relationship Managers in proper filing of documents for corporate customers.Requirements• Minimum Diploma holders, with at least 1 year of relevant working experience in a banking environment• Good understanding of the Corporate Banking business and related banking products is a definite advantage• Good communication and interpersonal skills• Able to work independently• Proficient in Microsoft Office ApplicationsApply Now We offer a competitive salary and benefits package and the professional advantages of a dynamic environment that supports your development and recognises your achievements.
Skills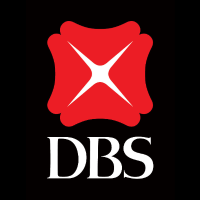 !*!Business FunctionCorporate and Investment Banking provides corporate customers with a full range of commercial banking products and services, including cash management services, current accounts, time deposits, trade finance, working capital finance, term loans and foreign exchange. Through our continued commitment, DBS has cultivated long-standing relationships with its customers in the region that are based on account relationship management, service differentiation, product development and rigorous credit standards.Responsibilities • Process Online applications Read more
for Corporate account opening and Banker's Guarantees. • Active Cross Sell/Up Sell of bank's existing and new products that are introduced from time to time to strengthen our relationship with customers. • Drive to achieve targets set by the business to increase our corporate customer base and businesses. Requirements • Tertiary qualification with at least 2 years of relevant experience in customer service• Good knowledge of banking products and services• Strong written and communication skills• Teamwork and collaboration• Focused, disciplined and exhibit high personal standards • Ownership of results• Good knowledge of Microsoft Excel and Word programmesApply Now We offer a competitive salary and benefits package and the professional advantages of a dynamic environment that supports your development and recognises your achievements.
Skills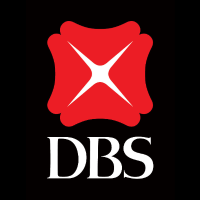 !*!Business FunctionGlobal Transaction Services (GTS) is a product group focused on the management and sale of Cash Management, Trade Finance, and Securities & Fiduciary products and services to institutional clients. DBS aspires to be recognized by clients and competitors as one of the top GTS providers in its key markets. This is achieved through an ongoing process of efficiently matching clients' changing business requirements with product capabilities.Job PurposeThe Read more
GTS Portfolio Management Specialist is responsible for driving revenue for Trade, Open Account Trade and Cash as well as support for transactional trade flows. GTS uses a consultative selling model to engage clients and prospects effectively, within which the GTS Portfolio Management Specialist complements with the Relationship Manager and GTS Sales Manager to provide comprehensive transactional needs and solutions.Key AccountabilitiesGrow Income as well as Trade and OAT Assets – By deepening client wallet share through recurring product sales efforts.Advisory – Provide advice to customers and internal partners including relationship managers on Cash, Trade and OAT transactionsComprehensive Transactional Management – Liaising with Clients and Internal partners to ensure that the transactions are processed within the approved parameters.Complex deal management – End to end transactional management of Secured EBLCs as well as Oil Payment Guarantees.Handling of new and existing Open Account Trades – providing support for the handling of new and existing Open Account Trades.Job Duties and ResponsibilitiesAchieve Revenue targets & Key Performance Indicators ("KPIs") - Drive cash and trade business for assigned clients. KPIs in support of the overall GTS revenue plan and business objectives.Work independently and in teams to deliver KPIs - Collaboratively interact with business partners and stakeholders including Relationship Management, and other GTS functions including Client Management & Implementation, Product Management and COO teams to design and implement GTS solutions to increase / defend the GTS wallet share for assigned clients and new to bank prospects.Apply a Consultative Sales approach to all client engagements - Continuously engage clients to keep abreast of their evolving business priorities. Work closely with GTS Sales Managers to proactively position existing and emerging GTS capabilities to address clients' changing situations.Actively engaging trade finance clients - Continuously engage clients on their utilization of DBS trade limits and revenue realization to sustain the Bank's trade franchise.Advisory – Advising clients and relationship managers on Cash, Trade and OAT related transactions and issues.Network LCs – Tracking internal system to ensure acquisition of the Export LC Negotiation.Bank Guarantees – Co-ordinate and provide inputs on Direct and In-Direct bank guarantee issuance.Management of Transactions – Ensuring sufficient bank limits (including co-ordination with internal partners on forfaiting), quotation of discount pricing which includes management of margin, subsidies and liquidity premium.Support for Open Account Trade – collaborates closely with GTS Sales manager and internal partners leading to activation of facilities and debtors.Minimum RequirementsAt least 1 to 3 years of relevant experienceEducation / Preferred Qualifications - University level Bachelors Degree, preferably having majored in either Business Management/Economics/Finance or Computer Science or related Digital 4.0 discipline;Certifications - Cert ICM or ACT (preferred); FCI certification for International Factoring (preferred);Knowledge and Skills\:Strong GTS product knowledge in one or more of the GTS product businesses (cash, open account trade, and trade finance) with a strong track record of sales and business development experience;Demonstrated ability to perform within a matrix organization and regional multi-country franchise;Established track record of delivering strong revenue growth derived from local & cross border cash & trade solutions;Credit experience/knowledge (preferred).Other requirements\:Ability to influence and impact outcomes;Strong team player with good communication and interpersonal skills;Strong communication skills, both written and verbal, and interpersonal skills;Ability to handle multi-tasking environment, meet deadlines, and work with a wide range of sensitive and confidential issues;Ability to take initiative, work independently and accomplish a task with little supervision;Strong strategic mindset with proven analytical skills. Apply Now We offer a competitive salary and benefits package and the professional advantages of a dynamic environment that supports your development and recognises your achievements.
Skills Position Purpose & Summary:

To actively participate in exploring commercial opportunities alongside the Rest of Asia origination team and Global Risk Investor Group (RIG) team. The shortlisted applicant must have the ability to understand the needs and wants of our customers and provide them with financial solutions that can deliver value to both Cargill and our customers. You will be expected to work closely with Legal, Tax, Transaction Management, Read more
Risk, Cargill Business Units, as well as other regions to deliver the financial solutions for our current and future commercial relationships. Hence, you should have a mixture of Legal / Tax / Financial expertise and possess the ability to apply it to commercial relationships and with commercial mindset.

You should also have a deep understanding of the Asian market and knowledge of the corresponding business risks.

Principal Accountabilities:

40" - Structure products based on current and potential market opportunities:

This is an important part of the role which involves innovation. Structurers are expected to come up with new product ideas or modifications to existing products as and when they see that such innovations would allow Cargill to generate new business, gain competitive advantage, or offer better value proposition and thus increasing the returns for the department. Adapting of existing solutions to fit the customers' needs and limitations are also required.

30" - Lead and review documentations on on-going and new transactions:

Structurers are responsible for creating the documentation templates that would allow the implementation of the newly created ideas or implement existing products in new geo-markets. Structurers also need to maintain existing documentation of existing products by performing periodic reviews and implementation of all lessons learned out of their own or other geo-markets / implementation to ensure that the best practices go into the documentation.

15" - Lead the review and approval process for the implementation of structured products:

In addition to creating / maintaining documentation at structuring level, functional experts within and outside of the department are required to perform periodic reviews of existing structures / documentation. You are required to lead such a review process to ensure its timely completion and address all the comments raised by such functional experts.

15" - Customer facing with banks, corporates and Cargill Business Units:

You will also be required to attend meetings with clients and Cargill business units to gain new business. You are also required to work together with origination team and assist in discussion of complex financing solutions that we offer to our customers.

Required Education & Experience:

University degree or equivalent in any field of study.

Experience in deal management / coordination, document drafting, and risk analysis.

At least 5 years of experience in structuring and / or reviewing trades or structured finance transactions.

Experience in working with, structuring, or arranging the trade for structured or other transactions covered by ECAs.

A strong commercial mindset and negotiation skills;

Strong planning skills, including the ability to segment markets, target and analyse customer potential.

Strong customer service skills with ability to build and maintain lasting relationships.

Good command of English.

Working knowledge in Microsoft Excel, word, PowerPoint.

Willing to travel up to 40" of the time in Asia

Preferred Skills & Experience:

Knowledge or exposure to financial / trade finance market (banks or other financial institutions) / project financing (government funding projects, construction loans, etc) / structured finance / corporate finance and capital markets.

Knowledge or exposure on Foreign exchange markets and trading.
Skills We are hiring a Senior Trade Finance - Checker for our esteem client.

Job Responsibilities

Well versed and knowledgeable with all trade related products in:
> o Import and Export Trade LCs (Issuance, Advising, Confirmation, Negotiation, Bills Discounting), Bankers Guarantee, Supply Chain Management
> o Checking of Documentary Letters of Credit
> o Application of knowledge of ICC rules and practices/Regulatory requirement, e.g. OFAC, UCP600, ISBP745, URR725 and URC522Ensure all work and process procedures, practices and service delivery standards Read more
are in compliance with regulatory and internal requirements
Ensure transactions are handled efficiently and effectively
Ensure continuous improvement to work processes and system enhancement
Participate in projects and other initiatives when required
Take responsibility for your own and understand the teams contribution in the end-to-end process, e.g. clear understanding of hand over points
Ensure that each customer receives service and support according to agreed quality
Communicate effectively with customers and stakeholders, i.e. create clarity and apply active listening



Job Requirements

Must have at least 3-5 years' experience in LC documents checking.
Must be conversant and knowledgeable with ICC Rules in particular UCP600, ISBP745, URR725 and URC522 and Regulatory requirement such as OFAC, AML and KYC
Strong working knowledge of Microsoft Excel spreadsheet, Word, and PowerPoint
Must be proactive, customer focused and service oriented
Able to work independently as well as being a strong team player
Detail-oriented, meticulous, well-organized, self-motivated, willing to work under pressure, and ability to manage a variety of responsibilities and prioritize work effectively
Ability to work well both in a team and independently to meet team targets and KPIs
Ability to prioritise in order to meet deadlines when applicable



Interested applicants please email us your résumé in MS WORD FORMAT, including details of work experience, qualifications, present and expected salaries, contact telephone numbers to:
Attention: Amir Hamzah Bin Jamalul Ashik (R1984348)
[Click Here to Email Your Resume]
>Please indicate the position applying.
>Note: Remuneration and fringe benefits are competitive and will commensurate with qualifications and experience. Only shortlisted candidates will be notified.
Skills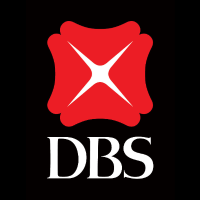 !*!Business FunctionCorporate and Investment Banking provides corporate customers with a full range of commercial banking products and services, including cash management services, current accounts, time deposits, trade finance, working capital finance, term loans and foreign exchange. Through our continued commitment, DBS has cultivated long-standing relationships with its customers in the region that are based on account relationship management, service differentiation, product development and rigorous credit standards. Responsibilities Solicit and develop Read more
new borrowing relationships, warm lead referrals from existing borrowers and / or Relationship Managers' contacts;Proactive management, supervision and monitoring of an existing pool of borrowing accounts to achieve optimum utilization rate and profitability as well as timely submission of credit review;Customer relationship management to spot new business opportunities, understand customers' requirements, structure deal and proper evaluation of credit risks to achieve a balance stance for the customer and bank;Underwrite credit risks by proper identifying of significant risks and mitigating factors;Ensure compliance of mandatory banking processes;Perform industry research and be kept abreast of updates in the F&B sector Requirements University degree with 5 to 8 years of relevant experience in sales within the enterprise banking space;Good industry knowledge of the F&B sector; Proactive in acquisition of new clients in the F&B sector; Strong sense of commitment and accountability, possess a business focus mindset, self-motivated to deliver work of the highest standard;Energetic, service oriented and highly motivated;Strong analytical, problem-solving and decision-making skills with the ability to adapt to change;Excellent interpersonal and communication skills.Apply Now We offer a competitive salary and benefits package and the professional advantages of a dynamic environment that supports your development and recognises your achievements.
Skills About UOBUnited Overseas Bank Limited (UOB) is a leading bank in Asia with a global network of more than 500 branches and offices in 19 countries and territories in Asia Pacific, Europe and North America. In Asia, we operate through our head office in Singapore and banking subsidiaries in China, Indonesia, Malaysia and Thailand, as well as branches and offices.
Our history spans more than 80 years. Over this Read more
time, we have been guided by our values — Honorable, Enterprising, United and Committed. This means we always strive to do what is right, build for the future, work as one team and pursue long-term success. It is how we work, consistently, be it towards the company, our colleagues or our customers.About the DepartmentThe Technology and Operations function is comprised of five teams of specialists with distinct capabilities: business partnership, technology, operations, risk governance and planning support and services. We work closely together to harness the power of technology to support our physical and digital banking services and operations. This includes developing, centralising and standardising technology systems as well as banking operations in Singapore and overseas branches.
Job Responsibilities
Designing and conducting risk-based targeted control reviews of operating process and system of controls for credit, lending, trade finance, operations readiness. Primary objective is to ensure that internal controls and checks on the Group's operations are in place, in line with the overall objectives of Group T&O and contributes to the improvement of governance and control processes.
Knowledge sharing with team members to enhance the core competencies of Targeted Control Review teams in the scope of coverage.
Be the key liaison party with regulators, Internal Audit and external auditors, and manage operations audits in collaboration with Operations functions in credit, lending, trade finance, operations readiness.


Job Requirements• Good Honours degree holder in Banking, Finance or Accounting with additional professional qualifications in Accounting, Internal Audit, Risk Management with at least 15 years of working experience;
• Proven and relevant experience in external or internal audit, risk management, compliance, financial control, operations functions or process management of a financial services institution is required;
• Experience in quality and/or process improvement or surveillance methodologies in banking operations will be favorably considered;
• Familiarity with governance control frameworks (COSO, COBIT, CMM) would be an advantage;
• Technically competent and hands-on yet able to influence the operations functions to achieve improvement in controls;
• Positive, conceptual, analytical and strategic-minded, with a high level of integrity and sense of urgency;
• Possess creativity and self-motivation to find solutions in a sometimes ambiguous environment
Be a part of UOB FamilyApply now and make a difference.
Skills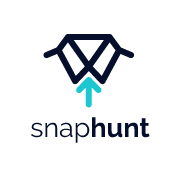 The Offer


Join a leading bank in APAC region as a Project Manager
A role that offers a breadth of learning opportunities


The Employer
Founded by a team with over 20 years of IT experience, our client supports businesses who outsource their IT functions, with their ability in cross-application connectivity.

The Job

Your responsibilities includes:

Standard Project Manager deliverables, i.e. project plans, estimates, organise workshops, track minutes, traceability matrix, risk log, etc.
Tracking & chasing stakeholders Read more
for various commitments.
Liaising with BA (functionally) and Tech Lead (technically) to direct the project tasks
Communicating clearly with project teams and stakeholders


The Profile


You have at least 10 years experience in a similar role with 5 years as a project manager.
You have strong knowledge on Banking domain.
You have strong project management skills such as project planning, tracking as well as people, risk, stakeholder and escalator management.
Having Trade Finance knowledge will be an added advantage
Having a PMP certification is a big plus.
You pay strong attention to details and deliver work of high standard
You are result-driven and a strong team player.



Ref :37080666
Skills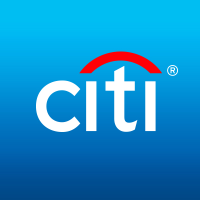 Function Overview:Citi's Treasury and Trade Solutions group is built on the power of our network. Citi Treasury and Trade Solutions (TTS), provides integrated cash management and trade finance services to multinational corporations, financial institutions and public sector organizations across the globe. With a full range of digital and mobile enabled platforms, tools and analytics, TTS continues to lead the way in delivering innovative and tailored solutions to its Read more
clients. TTS offers the industry's most comprehensive suite of treasury and trade solutions including cash management, payments, receivables, liquidity management and investment services, working capital solutions, commercial card programs, trade finance and services.TTS counts 80% of Global Fortune 500, over 1,100 public sector entities and thousands of financial institutions amongst its diverse client baseDoing business In 160 countries and jurisdictions, and transacting in over 140 currencies, TTS processes some USD 4.0 trillion of client payments everydayCollaborates with clients to deliver next-generation financial solutions using TTS Innovation LabsApplication / Team Overview:Citibank® Commercial Cards offers card-based payment solutions to large corporations and federal and state governments for the procurement of goods and services as well as travel, entertainment, and fleet related expenses. Commercial Cards' strategic objective is to compete and differentiate on the basis of global capability and customized solutions for high-value customers.Role Description:We are seeking for an application development lead for Commercial Card's development team. The successful candidate will interact with development, testing, and production support teams, as well as other departments within Citigroup (such as the System Administrators, Database Administrators, Data Centre Operations, and Change Control groups) for TTS commercial cards Visionplus platform.He/she requires exceptional communication skills across both technology and the business and will have a high degree of visibility. The candidate will be a rigorous technical lead with a strong understanding of how to build scalable, enterprise level global applications. This candidate would be responsible for the development, and maintenance of Commercial cards authorization platform (EAS) which is a key component of Visionplus platform.The ideal candidate will be dependable and resourceful software professional who can comfortably work in a large development team in a globally distributed, dynamic work environment that fosters diversity, teamwork and collaboration. The ability to work in high pressured environment is essential.Qualifications:BS degree in Computer Science, Computer Engineering or related technical field, or equivalent practical experience.10+ years of experience working on application development manager/technical lead, project manager and architect specifically in Cards domain.Good Technical depth on Cards product and authorization process.Hands on experience in Visionplus development and implementation will be an added advantageProject management, interpersonal, and communication skills, with high attention to minute details. Technical / Functional Proficiency:Vision PLUS application support and/or development experience with knowledge of COBOL, CICS and IBM mainframes platform. Experience in working with EAS authorization system is a must. Cryptographic skills is required.Strong technical mainframe skills related to COBOL, JCL, CICS, MVS, DB2, ZOS Connect, ZIP, CKDSHands on experience in handling authorization changes including planning, code retrofits, unit testing, parallel runs, UAT and production implementation across APAC, EMEA and LATAM countriesKnowledge of at least one or more of Vision PLUS systems like Issuing, Settlement, Association Compliance, Embossing and IVR is required.Advanced knowledge and experience of SDLC.Build and deliver technical development projects along with the team as per release schedule. Provide progress and overall project status, including risk management plans, issue resolution approach, and overall actions and decisions needed by the stakeholdersManage and monitor the clocking of time by different teams working on the project throughout the life cycle of the project.Review and approve change requests raised in ServiceNow, to ensure necessary due diligence has been performed. This includes adhoc patches/fixes raised by production support team.Raise technology requests such as functional id access, file transfer via NDM node, key requests, etc. in a timely manner to ensure no delay to project delivery.Understand Citi's processes and raise necessary forms for cross border data clearance, risk acceptance, management of information security issues and corrective action plans, etc.Address queries/requests from regulators, auditors, or any of Citi's internal governance body.Leadership Skills:A good understanding of the credit card industry and functions of Cards and different types of authorization platforms across APAC, EMEA and LATAM.Requires Strong Stakeholder Management experience to drive discussions between Business, Solutions, Operations and Application development teams.Ability to build a comprehensive understanding of project stakeholders, subject matter, and prioritiesAbility to lead a team with ability to plan and manage development and delivery capacityFlexible to work across different Time zones supporting stakeholders across LATAM, EMEA and ASPAC regions.Strong customer service focuses with the ability to communicate with highly technical management teams.Possess excellent verbal and written communication skills, both technical and functional.Demonstrate excellent leadership, interpersonal, and team building skills.Managing time and changing priorities in a dynamic environmentAbility to provide quick turnaround to software issues and management requestsAbility to assimilate key issues and concepts and come up to speed quickly-------------------------------------------------Grade :All Job Level - All Job FunctionsAll Job Level - All Job Functions - SG------------------------------------------------------Time Type :Full time------------------------------------------------------Citi is an equal opportunity and affirmative action employer.Minority/Female/Veteran/Individuals with Disabilities/Sexual Orientation/Gender Identity.Citigroup Inc. and its subsidiaries ('Citi") invite all qualified interested applicants to apply for career opportunities. If you are a person with a disability and need a reasonable accommodation to use our search tools and/or apply for a career opportunity CLICK HERE.To view the 'EEO is the Law' poster CLICK HERE. To view the EEO is the Law Supplement CLICK HERE.To view the EEO Policy Statement CLICK HERE.To view the Pay Transparency Posting CLICK HERE.
Skills Position Purpose & Summary

Trade and Capital Markets group (TCM) is one of many business groups within Cargill, TCM's objective is to create innovative financial solutions, often through trade finance tools for banks and corporates as well as bespoke financial products for both Cargill buyers and suppliers, in frontier, emerging and developed markets.

We are looking for an articulate, self-motivated and naturally innovative person with a regional country expertise keen Read more
to develop a long-term career in a very transaction driven and intellectually challenging environment, within a respected and profitable global team. The candidate will demonstrate a strong interest and personal accountability for the business and an ability to understand and articulate financial structures internally and externally.

The Risk Investors Group Trader will be responsible for developing new complex investor relationships and maintaining those relationships. Using substantial knowledge and experience, the RIG Trader will ensure successful distribution of trade finance and commodity finance transactions generated by TCM. Using substantial knowledge of complex financial products and transactions, the RIG Trader will also generate innovation ideas and develop new product strategies.

Principal Accountabilities

Development of new risk investors: follow up leads from the market, industry-based intelligence and market knowledge to identify, onboard and transact with new investors for TCM - 40"

Management of investors and successful distribution of trade finance and commodity assets: work with TCM's existing investors to obtain deep insights into investment criteria to further develop & enhance investor relationships. - 40&

Global co-ordination with other traders within TCM: work within a global team to ensure TCM optimizes investor capacity and allocation of assets across geographies and investor pools. - 10&

Dedicated Focus on Innovation ideas and development of new product strategies: leverage market insights to develop new, or enhance existing, TCM products to meet investor requirements or open new investor capacity. - 10"

Other relevant information to the position

Desire and ability for frequent International travel

Highly numerate, with the ability and experience to understand complex financial products and transactions.

Ability to influence at different levels within and outside of the organization

Ability to express, understand and discuss complex concepts with fluency, in spoken and written English & Chinese.

Business acumen, commercial instinct and an ability to identify opportunities.

Enjoys working in a fast pace environment.

Education, Experience, Skills

Minimum Required Qualifications

University degree or massive open online courses ('MOOC') equivalent(s), in a relevant discipline

Track record, established over minimum 5-7 years of trade finance or banking market and product knowledge

Track record of having developed successful commercial relationships with senior level clients

Track record of having distributed transactions to institutional investors

Track record of having worked in the Chinese market

Financial Markets risk mitigation tools used widely in the industry

English & Chinese language fluency

Preferred Required Qualifications

Experience of working with UCP 600 and commodity finance products

Corporate credit training

In depth knowledge of the insurance industry, including policy wording & methods of distributing insured transactions to investors

Ability to understand and analyze corporate and financial institution financial statements

Highly self-motivated, with strong personal organizational skills

Willingness to constantly innovate and learn new products and skills and to drive change when needed

Ability to persuade and influence at different levels within and outside of the organization
Skills