Sign in or register for a JobTech account.
Jobs that require

translation

skill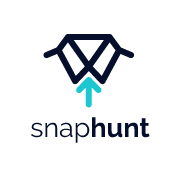 The Offer
Flexible working options
Be a part of a well-funded, high-growth startup
Excellent career development opportunities

The Employer
Our client is a venture capital firm that invests in startups with significant impact on society. They are committed to helping them reach the next level with highly unique perspective from investing in startups across 9 countries. With a wide range of startups, they are seeking for talented individuals for roles in their portfolio Read more
companies.
The Job
You will be responsible for :
Developing scripts to process structured and unstructured data.
Recommending, developing and implementing ways to improve data reliability, efficiency and quality.
Supporting translation of data business needs into technical system requirements.
Working with stakeholders to understand needs in order with respect to data structure, availability, scalability and accessibility.
Developing high-quality code to build and deploy machine learning models.

The Profile
You possess a degree in Computer Science, Applied Mathematics, Engineering or related field.
You have previous experience, within a Data Engineer or similar role.
You have demonstrated experience working with large and complex data sets as well as experience analysing volumes of data.
Having expertise in Big Data, Artificial Intelligence (Neural Networks, Fuzzy Logic, Evolutionary Algorithms) and Machine Learning would be highly valuable.
You possess strong analytical skills and are comfortable dealing with numerical data
You pay strong attention to detail and deliver work that is of a high standard
You are a strong team player who can manage multiple stakeholders

Ref :42020756
Skills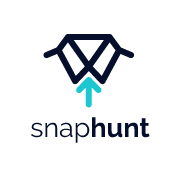 The Offer
A company that focuses on customer discovery, growth and new market entry
Attractive Salary & Benefits
Work alongside & learn from best in class talent

The Employer
Our client is a leading Sales and Marketing company who understands that results can be achieved with the right people and expertise. They have worked with large organisations and their strategies have managed to help their client's business grow significantly. They are looking for Read more
self-motivated individuals who are constantly earning to learn and improve.The Job
You will be responsible for :
Generating brand awareness for clients.
Preparing quotation and proposals for customers
Translating potential enquiries to sales
Providing support to the Business Development Team to develop, implement and execute sales action plans for corporate customers.
Providing and maintaining excellent customer service to all customers
Leading workshops and providing mentorship within the company

The Profile
You have at least 1 year experience within a B2B Sales/Account Management or similar role.
You possess excellent interpersonal as well as written and verbal communication skills.
You are result-driven and have a good learning attitude towards new discoveries.
You are a strong team player.
You are adaptable and work well in changing environments.

Ref :38030601
Skills Working location: Kallang
>5 days Work Week
Working Hours : 9.30 am to 6.30pm
Up to $4700 depending on experience
Annual leave
Good career advancement

Responsibilities:

Lead the translation of game specification to requirement specification (e.g. use case)
Lead in designing software entities
Lead in producing, developing and implementing software
Lead in simulating/ troubleshooting/ debugging reported issue
Perform code review
Perform unit and integration testing before QA release
Assisting in research and development planning
Participate in product development
Liase with stakeholders to ensure Read more
deadlines are met
Able to lead and guide junior engineers
Assist in evaluating components provided by vendors


Requirements:

Bachelor's degree in computer science/ computing/ computer engineering/ IT discipline or equivalent
2 to 5 years in software/ game development
Possess prior knowledge that is needed to accomplish task in required domain (C++/OO Programming/ game engine)
Able to perform problem analysis and debugging
Effective Organisation and follow up skills
Good team player, experience with leading in team
Good interpersonal skills
Experience in game development is a plus


Ashley Ng
>Reg No: R2090403
>EA No: 19C9570
Skills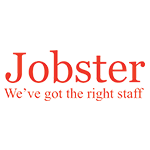 JoJob Description:

• Design and develop any/all necessary ETL processes
• Responsible for loading and validating data into the data warehouse
• Knowledge in Dimensions and Facts tables.
• Translated the business processes into Informatica mappings for building the Dimension tables.
• Worked on different tasks such as Event wait, Event Raise and Command.
• Created mappings to build business rules to load data.
• Implemented slowly changing strategy to manage the data in the Read more
dimension tables.
• Involved in Code review and manual testing such as Unit testing
• Involved in creating mapping variable, mapping parameter to make the mapping more flexible
• Knowledge in performance tuning to optimize session performance by eliminating performance bottlenecks.
• Prepared Functional spec, Migration document, Unit test case document and support manual.
• Monitoring and tracking the applications as per the schedule run.
• Hands on experience in writing UNIX commands and writing, editing Shell Scripts.
• Hands on experience in creating procedures and functions.
• Hands on working experience in SQL Server and Vertica Databases.
• Strong experience in Extraction, Transformation, loading (ETL) data from various sources into Data Warehouses and Data Marts using Informatica Power Center (Designer, Workflow Manager, Workflow Monitor, Metadata Manger). Experience in SQL, PL/SQL and UNIX shell scripting.Primary
Skills –

ETL Tool – Informatica 9.x & above
Oracle 10g & above.
Unix Shell Scripting

Secondary Skills –

PLSQL
CTRL-M
JIRA
Banking domain knowledge
Skills
We're looking for designers who are creative, experimental, have head for space, and are ready to hustle & get **it done.

The Job

Conceptualising unique, immersive yet functional spaces; designing life-like renderings to bring ideas to life
Problem solving, space planning, on-site technical surveying & measuring
Translating concept visuals into accurate production ready working drawings.
Collaborating with carpentry, print & AV vendors to execute designs

Qualifications

Diploma/Degree in Event/Exhibition Design, Interior Design, Architecture or design Read more
related disciplines
Proficient in 3D MAX, V-RAY & Adobe Creative Suite (Illustrator & Photoshop)
Minimum 2 years of relevant experience

So if you dream in 3D & floorplans are #fun hit us up!
Drop your CV & Portfolio to [Click Here to Email Your Resume]
Skills
Activate Interactive is a fast growing technology company with a 20 year track record history and still going strong with plans to grow 50% more in 2018! We focus on mobile and web applications in the exciting space of digital health & more. We are already making waves with our technological solutions & initiatives that have impacted thousands of people and lives!

We are looking for talented professionals to Read more
be part of our team and have opportunities for you to grow in your career path.

The Business Analyst/Senior Business Analyst is the main liaison between the business and IT in translating business needs into system solutions. The candidate is required to conduct research on client's business needs, processes, requirements and its traceability. Develop and communicate effective system solutions.

The person should possess an analytical mind and is able to see interconnections in system solutions and usability. Also should adopt a systematic approach in addressing complex issues with good judgement and arrive at effective solutions.

Requirements

Bachelor's degree in Computer-related discipline or equivalent

Minimum 10 years of IT experience

Minimum 5 years of IT Business Analysis experience

Certified Business Analyst (CBA) certification will be an added advantage

Practical knowledge of Database, SQL, XML, HTML and UML

Preference will be given to candidate with the following skillset

Jo

b Description

Liaise with stakeholders to identify business needs

Review existing business processes to identify opportunities

Prepare business cases defining potential benefits, solutions to increase efficiencies of business processes and associated risks

Propose alternative solutions to streamline business processes

Establish requirements for the implementation of changes in the business processes

Conduct in-depth analysis of the business requirements specification and feasibility studies

Translate business requirements and user needs into functional specifications

Collaborate with developers to ensure requirements are incorporated into system design

Guide the team to gather and document existing system specifications

Function as the liaison between users and technical staff throughout the solution implementation cycle

Work with relevant stakeholders on User Acceptance Testing

Developtechnical documentation and training materials

Conduct user training to facilitate adoption of new systems features

Act as a point of contact for users regarding complex queries

Scope out statement of works setting clear expectations of deliverables and exclusions

Candidate Requirements

Bachelor's degree in Computer-related discipline or equivalent

Minimum 10 years of IT experience

Minimum 5 years of IT Business Analysis experience

Certified Business Analyst (CBA) certification will be an added advantage

Practical knowledge of Database, SQL, XML, HTML and UML

Preference will be given to candidate with the following skillset

Communication

: Convey and exchange thoughts, ideas and information effectively through different mediums

Business Needs Analysis

: Identify and scope business requirements and priorities through information gathering and analysis as well as clarification of the solutions, initiatives and programmes to enable effective delivery.

Stakeholder Management

: Manage stakeholder expectations and needs by aligning those with requirements and objectives of the organisation. This involves planning of actions to effectively communicate with, negotiate with and influence stakeholders

Sense Making

: Organise and analyse data and information accurately to identify relationships and detect patterns and trends to gain insights for decision-making

Business Innovation

: Identify and evaluate digitisation and innovative business opportunities provided by new advancements in information and communication technology to establish new services or businesses to bridge the physical and digital worlds

Emerging Technology Synthesis

: Monitor and integrate emerging technology trends and developments, structured data gathering for the identification of new and emerging technological products, services and techniques

Benefits

Fun working culture, medical insurance, flexi benefits

If you love the idea of being part of a growing company with exciting prospects in mobile and web technologies that create positive impact on people's lives, then we would love to hear from you!
Skills Job Title

Business Marketing & Sales Leader, Connected Care

Job Description

Philips is a leading health technology company focused on improving people's health and enabling better outcomes across the health continuum from healthy living and prevention, to diagnosis, treatment and home care. Philips leverages advanced technology, deep clinical, and consumer insights to deliver integrated solutions. The company is a leader in diagnostic imaging, image-guided therapy, patient monitoring and health informatics, as Read more
well as in consumer health and home care.

Your Opportunity

As the Business Marketing & Sales (BM&S) Leader you will champion Philips' growth and entrepreneurship in the market place for our Connected Care (CC) business.

Co-owning the P&L for the respective business cluster in the market.

He/She works with the Head of Marketing to ensure alignment of strategic plans where relevant and to ensure that the market potential is optimally utilized.

Responsible for sales growth by developing and utilizing the mix of offline and online channels

Together with the Market Leader the BM&S Leader will strengthen the market organizations and is doing the BMC (Business Market Combination) handshakes. Brings BMC plans to Market's Management Team (MT) to ensure integration at regional level.

Key areas of responsibility

Drive the Portfolio of Products, Solutions and Services and Business Strategy in the Market

Contributes in the Market SPOR process aligned with the annual cycle. The strategy is translated into clear targets, capacity and investments are made available to achieve those targets. Based on strategic plans (SPORs), invests and arranges appropriate and affordable capabilities for the Markets

Develop and execute a market growth plan in close partnership with the global businesses, including and not limited to:

Develop and implement sales account strategies in cooperation with the Key Account Management (KAM) to meet financial objectives.

Provide market information such as current trends, sales techniques, application of > solutions along the health continuum for their Market to the Business Cluster.

Engage in continuous dialogues with the global businesses related to performance, forecasts, market trends, competition, and growth opportunities

.

Drive the go-to-market, leveraging partners and exploring alternative business models with customers.

Leadership

Lead the dedicated sales, marketing and clinical team by recruiting, selecting, orienting, training, assigning, scheduling, coaching, counseling, and disciplining employees; communicating job expectations; planning, monitoring, appraising, and reviewing job contributions; planning and reviewing compensation actions; enforcing policies and procedures.

Activate the entire local markets commercial organization in selling/position respective portfolio of products, solutions and services towards customers.

Develop and maintain a close partnership with the service team to ensure high customer satisfaction, long term relationships, and profitability.

Contributes into large deals in the markets in following a hands-on and diligent approach (customer facing, building winning strategy for each deal with the Business Unit, Market-to-Order organization and the District).

Customer intimacy and Peer to Peer

Develop and leverage relationships with Key Thought Leaders in the Market

He / she is driving customer satisfaction by proper understanding of market evolution and providing the winning proposition

Work with Account team and Customer Marketing to develop funnel of C-suite opportunities.

Create of the launch plan and strategy on new NPIs (perfect NPIs) in line with the local Marketing Plan

We are looking for:

University level education in the area of Business/Commerce and 10-15 years of relevant experience.

Experience in leading Sales organization. Experience in managing the commercial function in a large, complex organization. This experience will include both customer and business-to-business models, preferably in a high tech environment. P&L management incl. revenue and margin management

Effective communication with C-level. Ability to build and nurture effective relationships within the matrix by developing strong cooperation with peers within the market and cross-markets.

Bringing people together and aligning them around common goals; leverages the power of Philips independent from organizational structures and reports. Champion people's growth

Competencies in managing a commercial business. Able to build and manage sales-focused organization

Results oriented: take personal accountability to deliver results.

Experience in change management, as it relates to the culture and mind set of a complex organization.

Proven track record as (senior) leader in a large global matrix organization with a variety of internal and external stakeholders.

Certified LEAN Advance

Our Offer

Working at Philips is more than a job. It's a calling to create a healthier society through meaningful work, focused on improving 3 billion lives a year by delivering innovative solutions. Our people experience a variety of unexpected moments when their lives and careers come together in meaningful ways.

We offer a competitive salary, on-going training and development opportunities, outstanding benefits and flexibility in a career with a positive and supportive atmosphere in which to develop your talents further.

Contact

If you forgot your password, you can click the Forgot Password button on the Sign In screen to reset it.

If you have any other questions regarding the recruitment process please refer to our

FAQs

. In case of technical difficulties with the website, please send an email to

careersite@philips.com

.

(Note: To ensure fairness and legal compliance in our recruitment processes,

only technical issues will be monitored through the above inbox

. Please do not submit resumes or applications to this email, as they will not be reviewed. Only applications received through the online application process will be considered.)
Skills Job Description

Core member of the project team for the implementation of new grant schemes.
Work with IT partners to develop a new IT system to handle scheme application and payment process.
Gather functional requirements from multiple stakeholders, review system design specifications and develop test cases for new system implementation.
Identify and analyse audit and governance issues in the proposed scheme application and payment process and propose solutions to resolve.
Work with government Read more
agencies on the Audit Framework via translating audit and governance requirements into system requirements.
Assist to handle external and internal Audit for Grant Schemes administered by Company
>Job Requirements

Degree in any discipline with at least 3 years of relevant experience in audit, workflow/process planning or IT system development experience
Strong ability to handle ambiguity and high work pressure in a fast-paced and dynamic work environment.
Able to demonstrate good interpersonal skills in handling diverse situations and manage individual differences.
Possess good written and verbal communication and presentation skills.
Versatile in working independently as well as an effective team player.
Possess strong analytical and follow-up skills, meticulous with a high level of integrity
Proficient in Microsoft Word, Excel and Powerpoint
All Successful candidates can expect a very competitive remuneration package and a comprehensive range of benefits.

Please email your resume in a detailed MS Word format to [Click Here to Email Your Resume] stating
1) Current Drawn
2) Expecting Salary
3) Date Available
4) Reason to Leave each job:

We regret that only shortlisted candidates will be notified
Joyce Koh Ai Leng
People Profilers Pte Ltd,
10 Anson Road #09-01/02 International Plaza
Singapore 079903
Tel: 6805 0868 Fax: 6835 7890
www.peopleprofilers.com
EA License Number: 02C4944
EA Personnel Reg nos R1110618
Job Id:47335
Skills 9am-6pm
>Up to $3500 Depending on experiences
>Medical leaves/Annual Leaves
>Medical reimbursements
>Good career advancement

Our Client, in the IT Industry has openings for Sales Executive

Responsibilities:

Promotes and sells ICT Security & Cyber Security related solutions to business customers using technical knowledge and commercial training.
Technical sales engineers provide clients with sales advice and support.
They work on behalf of a range of industries including manufacturing, utilities, banking and finance, providing technical knowledge to identify new business, negotiate contracts Read more
and review sales performance.
The role of technical sales engineers essentially involves translating and explaining highly complex technical information of Blu5 technologies to customers and clients, focusing on revealing how a product or solution can solve specific problems related to the respective industries.
They therefore play an important role in the modern sales process.
ICT Technology has advanced in leaps and bounds in recent years, and continues to alter the ways we communicate and do business.
But not everyone has the time or know-how to keep up with these advancements.
The technical sales engineer is the person who stays abreast of the latest developments and breakthroughs in the domain of ICT, Cyber Security and Artificial Intelligence topics, and who can pass this vital knowledge on to others.
Sometimes called systems engineers, pre-sales support, or field consultants, technical sales engineers act as the sales team's technical encyclopaedia during the sale of goods and services.
They represent the technical aspects of the product and propose how these aspects can benefit the customer.
Sales engineers must have a strong technical understanding of the complexities of what their company supplies together with excellent sales skills.
Sales engineers deal directly with Sales & Marketing, R&D Team in Asia & Europe.


Requirements

Open to graduates of mainly technical disciplines.
Experienced candidates with Networking Skills or have knowledge with networking equipment is encouraged to apply
Able to speak Mandarin as the incumbent is required to liaise with Mandarin speaking candidates
Able to converse in multiple language is a major plus
Willing to travel to oversea


Qualified or interested candidates, kindly apply to us in
>the FOLLOWING FORMAT to facilitate the short-listing process;

To: [Click Here to Email Your Resume]

Attachment of CV's in MSWORD FORMAT
>Resumes please INCLUDE:

Personal Particulars with Recent Photograph
Education background
Work experiences in point forms
All Reasons for leaving
Current and Expected salary
Date of availability / Notice Period

**We regret that only shortlisted candidates would be notified.
>Your Profile will be kept in our database for more career opportunities.
>We wish you all the best in your job search.

Ronnie Tiew
>Reg No: R1981870
>EA No: 19C9570
Skills Who we are looking for

Work as a member of a Scrum team leading the overall quality planning and execution for one of Charles River's products. Provide support and assistance to customers, team members, and other teams within Charles River.

Why this role is important to us

The team you will be joining is a part of Charles River Development (or CRD), that became a part of State Street in 2018. Read more
CRD helps create enterprise investment management software solutions for large institutions in the areas of institutional investment, wealth management and hedge funds. Together we have created first open front-to-back platform - State Street Alpha, that was launched in 2019.

Join us if delivering next generation infrastructure, using emerging technologies like AI and Blockchain sounds like a challenge you are up for.

What you will be responsible for

Work closely with the Scrum Master, Product Owner, developers, business analysts and other project team members to assist in carrying out the software quality responsibilities of the Scrum team

Create comprehensive test plans with well defined, reusable test cases from business requirements and functional specifications documents

Execute manual and automated functional, integration, regression, and performance tests

Maintain automated and manual test script libraries for functional, integration, regression, and performance testing

Document software defects in the issue tracking system and proactively communicate issues with developers and other project team members

Provide testing leadership by identifying opportunities for improvement in the Scrum team's QA methodology

Adhere to a testing schedule to ensure efficient and effective product delivery

Actively participate in the Agile software development process by adhering to the CRD Scrum methodology including attending all daily standups, sprint planning, backlog grooming, and retrospectives

Participate in group testing activities as needed

Guide and mentor junior staff in proper creation and planning of test processes.

What we value

These skills will help you succeed in this role:

Using test cases, scripts, and automated test tools for verifying requirements on multi-tier applications

Agile development methodology

Manual Testing is an additional advantage

Education & Preferred Qualifications

4 - 7 years of experience in software testing in a process driven technology environment

Demonstrated experience using test cases, scripts, and automated test tools for verifying requirements on multi-tier applications

Demonstrated ability translating business requirements into comprehensive functional and technical test plans

Knowledgeable in one or more CRD functional areas strongly desired

A minimum of 3 years working with an Agile development methodology strongly desired

Effective written and verbal communication

About State Street

What we do.

State Street is one of the largest custodian banks, asset managers and asset intelligence companies in the world. From technology to product innovation we're making our mark on the financial services industry. For more than two centuries, we've been helping our clients safeguard and steward the investments of millions of people. We provide investment servicing, data & analytics, investment research & trading and investment management to institutional clients.

Work, Live and Grow.

We make all efforts to create a great work environment. Our benefits packages are competitive and comprehensive. Details vary in locations, but you may expect generous medical care, insurance and savings plans among other perks. You'll have access to flexible Work Program to help you match your needs. And our wealth of development programs and educational support will help you reach your full potential.

Inclusion, Diversity and Social Responsibility.

We truly believe our employees' diverse backgrounds, experiences and perspective are a powerful contributor to creating an inclusive environment where everyone can thrive and reach their maximum potential while adding value to both our organization and our clients. We warmly welcome the candidates of diverse origin, background, ability, age, sexual orientation, gender identity and personality. Another fundamental value at State Street is active engagement with our communities around the world, both as a partner and a leader. You will have tools to help balance your professional and personal life, paid volunteer days, matching gift program and access to employee networks that help you stay connected to what matters to you.

State Street is an equal opportunity and affirmative action employer.

Discover more at StateStreet.com/careers
Skills