Sign in or register for a JobTech account.
Jobs that require

unix/linux

skill

Job Responsibilities:
Administer, Monitor, maintain and optimize WAN, LAN, Wi-Fi networks for optimal performance and maximum availability.
Troubleshoot, evaluate and resolve hybrid wan/LAN/Wi-Fi performance and capacities issues.
Perform WAN/LAN/Wi-Fi/Firewall/Load balancer configuration, backups and regular network documentation updates.
Collaborate on the design and implementation of new technical solutions.
Troubleshoot and optimize WAN circuits with upstream provider.
Manage and coordinate the administration of several systems
Assist with security and third-party software installations.
Provide next level support to the level 1 support team.
Communicate and liaise with all company departments; notify appropriate parties immediately of any issues which may affect efficient operations including, but not limited to, outages, service disruptions, and network bottlenecks.
Maximize network performance by monitoring performance; troubleshooting network problems and outages; scheduling upgrades; collaborating with network architects for network optimization.
Secure network system by establishing and enforcing policies; defining and monitoring access.
Take an automated data driven approach to diagnosing and solving complex network infrastructure issues
Leverage automation skills and take a "DevOps" approach to improve efficiency of solving complex network infrastructure issues, network management.
Demonstrate a high level of energy, results driven and able to work under pressure with tight deadlines
Qualifications:
4-8 years' experience in Network implementation and support role for a large IP network
Full comprehension of the TCP/IP application suite and OSI models
Experience with administration, implementation, and troubleshooting of IPv4, Layer 2 and Layer 3 switches
Experience with Cisco WAN Routes, Cisco Nexus switch, Juniper/Fortigate firewalls, F5/Netscaller Load balancers, Dynamic routing protocols, DHCP, NAT, and QoS
Experience implementing interior and exterior WAN routing protocols and New WAN technologies (SDWAN)
Experience with New technologies: SDWAN, NSX, ACI and Cloud computing
Network installation experience in a high availability LAN, data center or NOC
Experience with LAN switching (spanning tree, VLAN, trunking, IGMP, PIM)
Experience with DMVPN, VPN/SSLVPN Tunnels, VoIP and Multicast
Experience with network monitoring tools
Familiarity with Unix-like systems such as MacOS, Centos and Ubuntu
Experience with virtual server environments.
Experience with scripting for network automation
Attention to detail and discipline to utilize best practices for network systems and security
Excellent oral, written and interpersonal communication skills
Ability to interact with both internal and external customers who may be technical or non-technical
Willing to work after hours/weekends to perform planned and emergency network maintenance
Ability to travel to sites for installations and maintenance
Ability to work independently but also a team player
Displays a passion for high customer satisfaction and achieving operational excellence
Certifications in Cisco (CCNP minimum/CCIE desirable) preferred
Certifications in Juniper, VMWare, Fortigate, F5 certifications are desirable
Skills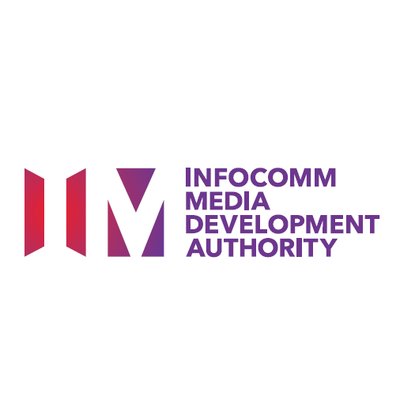 Responsibilities:
You will be part of the team to conceptualise, architect and initiate greenfield cybersecurity projects, assess security risks and define security architecture for next-generation infocomm technologies, and develop niche cybersecurity tech capabilities for the ICM sectors. You will work closely with other cybersecurity and resilience teams in IMDA to contribute towards the building of secure and trusted infrastructure in the ICM sectors that is resilient against prevailing and future cyber threats.
The successful candidate shall be responsible, among others, to:
Conceptualise, plan, execute and manage new cybersecurity programs or initiatives for the infocomm and media sectors.
Architect, develop and operationalise ICT systems and infrastructure supporting the new initiatives.
Manage the development of network emulation platforms for the telecommunication infrastructure to identify security risks and to conduct security testing, cyber range and security training.
Explore innovative and cutting-edge technologies that could improve the efficiency and effectiveness of securing the ICT systems and infrastructure in the infocomm and media sectors.
Perform cyber threat profiling, risk analysis and research into vulnerabilities in the infocomm and media sectors, and explore suitable strategies for securing the ICT systems and infrastructure for the sectors.
Engage industry stakeholders to evaluate their infrastructure and identify areas for improvement.
Engage and obtain buy-in and collaboration from industry stakeholders.
Requirements:
Background in Computer Science / Computer Engineering / Computer Networking / Information Systems or equivalent, with certifications in computer networking (e.g. CCIE, CCNP).
Good knowledge of end-to-end telecommunication network architecture for wireless, mobile and/or fixed-line networks, including physical and software-defined networking domains.
Demonstration of domain expertise and experience in the following areas will have an added advantage:

Next Generation Network Security (e.g. SDWAN)
Security Orchestration, Automation and Response
DevSecOps
Cloud Platform Security
Embedded, Control and IoT Device Security

At least 6 years of working experience, with minimally 3 years in planning, architecting or managing telecommunication networks or complex ICT system infrastructure. Candidates with more years of experience may qualify for senior positions.
Certifications in one or more of the following areas will have an added advantage: Cyber Security (e.g. CISSP, GSEC, ISMS), Security Risk Analysis.
Familiarity with both Windows and Linux operating environment is preferred.
Good writing, communication and presentation skills.
Self-motivated and independent in continually improving and advancing own knowledge and skills, with strong analytical and problem-solving ability.
Plugged-in to the latest technology and security developments for the telecommunication sector.
Willingness to delve into administrative, legislative, technical, research and development works.
Position will commensurate with experience.
Only short-listed candidates will be notified.
Skills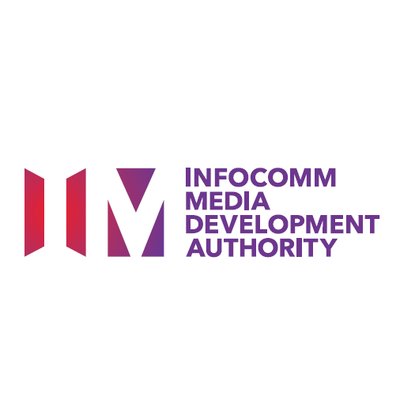 Manager - Application Engineer
Responsibilities
You will be part of IMDA's cybersecurity arm that executes ICT initiatives to uplift the cybersecurity posture of the Infocomm and Media (ICM) sectors. You will work closely with the team and be responsible to plan, design, procure, configure and deploy ICT systems for various telecommunications-related cybersecurity projects.
The successful candidate shall be responsible, among others, to:
Work with the servers, network infrastructure and user/operations teams to conceptualise, define requirements, procure, manage and deploy the required business application(s).
Ensure that business application(s) are compliant with government security policies and guidelines, fulfil all business requirements and are adequately tested, patched, and securely configured before commissioning.
Support the conduct of pre-commissioning application/system tests, such as user acceptance testing, performance testing, operations readiness testing, system security acceptance testing, security reviews and/or security audits.
Code and configure prototypes for business applications for proof of concepts, where necessary.
Develop documentations required for hand-over of the business application(s) to the IMDA user or operations team.
Support the operationalisation of the business application(s).
Provide consultancy advice and guidance to IMDA teams on related technical areas.
Perform other related duties as assigned.
Requirements
Background in Computer Science / Computing / Information Technology or equivalent
Certification in DevSecOps Engineering is preferred.
At least 5 years of relevant working experience in developing, deploying and managing ICT applications and systems on various operating platforms (e.g. Windows, Linux), and virtualization platforms (e.g. HyperV, VMware).
Proficient with coding and DBMS languages such as C, C++, Java, Python, Go, SQL, etc, and Linux CLI.
Understand the threat models and security risks for application systems, and be able to apply DevSecOps in the SDLC of applications developed for various platforms, such as web application, embedded application, mobile application, websites.
Familiar with cloud deployment models and application security in cloud environment.
Familiar with security best practices such as OWASP Top 10, and security principles for secure application development such as input validation check, data sanitisation, secure session management, AAA, cryptography, etc. Candidates with past trainings in these areas is preferred.
Able to write and review codes for security testing.
Knowledgeable with computer networking (e.g. TCP/IP, UDP, OSI model, etc).
Able to show motivation and initiative, problem-solve, be flexible, and handle multiple projects.
Able to work both independently or with multiple teams.
Possess strong analytical and organizational skills.
Possess good written, communication and presentation skills.
Familiarity with government security requirements and/or processes (e.g. procurement) will have an added advantage.
Position will commensurate with experience.
Only short-listed candidates will be notified.
Skills

Possesses IT experience or application support with knowledge on the following will be an advantage:
At least 4-5 years of experience
Experience in Payment & Settlement Systems with strong domain knowledge of Asia Pacific payment systems (e.g. RTGS, NEFT, G3 FAST, etc.), SWIFT standards and ISO 20022 Messaging format.
Familiar/Experience in gathering and analysing Business Requirement, Technical & Functional Specification Design documentation, test case design.
Familiar with SDLC and production support.
Some knowledge in J2EE, Oracle, SQL, Unix/Linux, Web application development, IBM MQ
Strong and patient analytical and problem solving skills
Good inter-personnel and communication skills across a wide range of people
Self-motivated and possess drive, and ability to work independently and a good team player
Experienced in working with different teams on medium to complex regional channel systems will be an advantage.
Skills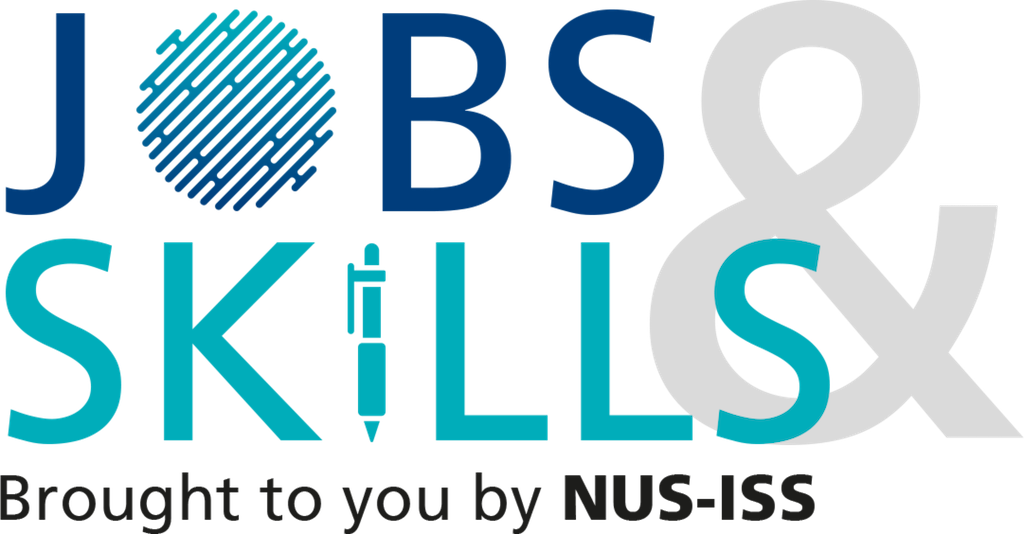 Shopee is looking to hire NUS-ISS talent.
Job Description:
- Design and implement web backend services using Python + Django/Flask
- Write high-quality, clean, maintainable code using engineering best practices (unit testing, source control, continuous integration, automation, design patterns, etc.)
- Analyse requirements, design and develop features
-Understand the product, constantly optimise the product, identify and fix problems, improve stability and user experience
- Optimize application for maximum performance and scalability
- Build reusable code and libraries
- Collaborate with fellow developers, product managers, user experience designer, and operation engineers to build products with web technologies

Requirements:
- Bachelor's or higher degree in Computer Science or related fields
- Passionate about coding and programming, innovation, and solving challenging problems
- Hands-on experiences in Web Service frameworks and technologies such as Django, Ruby On Rails, or Node.js
- Familiar with HTTP protocol
- Familiar with performance tuning of Web Server, massive concurrency handling, and caching mechanisms
- In-depth understanding of data structures, Database and other computer science fundamentals
- Familiar with Linux development environments
Skills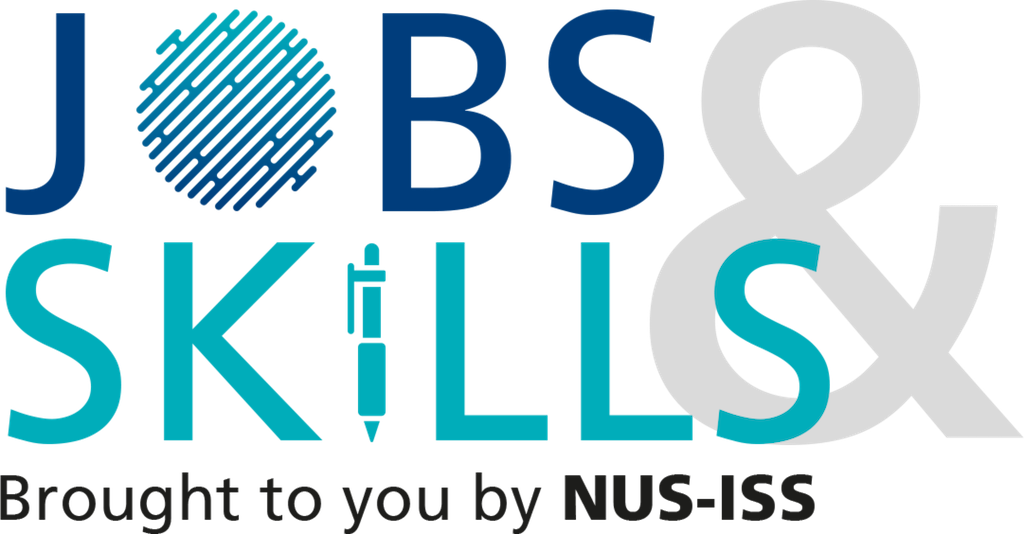 We have a great opportunity for a talented and self-motivated Senior Developer to join our Project Management team at NCS. At NCS, we seek to nurture talents in creating and developing innovative solutions. If you are passionate about new technologies and new ideas, NCS could be a place for you!

Roles & Responsibilities
As a Java Developer (Junior/ Senior) , you will be involved in the software development life cycle including application development, implementation, maintenance and post-implementation review.
The broad area of your role covers the followings:
• Liaising extensively with external or internal clients;
• Analysing clients' existing systems;
• Translating client requirements into highly specified project briefs;
• Identifying options for potential solutions and assessing them for both technical and business suitability;
• Drawing up specific proposals for modified or replacement systems;
• Hands-on individual and be able to work with local and off-shore teams to deliver projects on the technical aspects
The role requires you to be hands-on and you will be involved in providing user support requires investigating and troubleshooting issues, as well as providing timely improvements/ resolutions to address problems / incidents encountered.

The ideal profile should have / be
• Minimum 6 years of relevant IT experience and technically competent in two or more of the following languages, tools and technologies:
- Java
- PL/ SQL
- Weblogic Unix
- Angular
• Strong Analytical skills and well verse with problem resolution methodologies
• Strong customer-service orientation.
• Possess can-do attitude, initiative, creativity and able to work under stringent time
Skills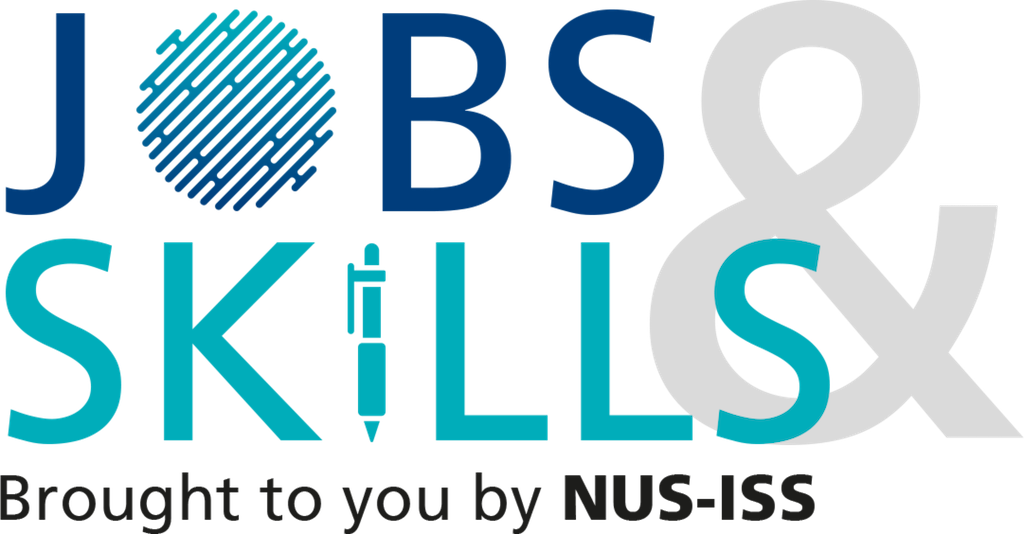 Shopee is looking to hire NUS-ISS talent.
Job Description:
- Design and development of the PaaS platform used by numerous Shopee development teams
- Write high-quality, clean, elegant, and maintainable code
- Understand the technical platform, constantly optimise the service, identify and fix problems, improve usability, stability and reliability
- Design and implement various supporting tools as needed
Requirements:
- Bachelor's or higher degree in Computer Science or related fields
- Passionate about coding and programming, innovation, and solving challenging problems
- In-depth understanding of computer science fundamentals (data structures and algorithms, operating systems, networks, databases, etc)
- Strong and hands-on experience with at least one of the programming languages: Go, Python, C++, Java
- Familiar with common network protocols (TCP, UDP, HTTP) and network programming
- Familiar with Linux development environments and multi-threaded programming

Skills Job Description:Your role as a Senior IT Specialist for HPC (HiSilicon IC design environment) with overall visual field working as one member of IT team is to be:Responsible for IT maintenance, issue resolving and environment improvement of local site and cooperate with CAD teamSystem maintenance of IC design environment.User support and issue tracking, resolving.Provide IT improvement solution.Setup measure, management system for global environment.Visit customers investigate requirement and issues Read more
and make work plan.Job requirement:More than 5 years fabless IT work experience for IC design environment building, maintenance and management including network, server setup, application setup etc.With overall visual field for IT infrastructure, platform and EDA.Be very familiar with IT infrastructure as server (OS special for Linux), network, storage, and cluster as LSF and software as FTP, VDI etc.
Skills
Job Descriptions:

Work on SoC architecture discussion and optimization with architect; SoC integration; system block development, e.g., power management, clock/reset, system register, test control, PinMux, etc;
Work on SoC floorplan with architect and APR; SoC power check; SoC timing constraints and review support; SoC DFT support; SoC verification plan and SoC verification support


Job Requirement:

Bachelor's or Master's Degree in Electronic Engineering with ASIC design experience.
Familiar with ASIC design flow
Experience in RTL Read more
coding, RTL and gate-level simulation, logic synthesis, static timing analysis, timing closure and verification
Good understanding of DFT
Familiar with UNIX/ Linux environment and scripting
Good communication and interpersonal skills
Strong analytical and problem-solving skills
Singaporeans and entry levels are welcome to apply
Skills We look for passionate software engineers who love working with technology, have a strong sense of ownership and business sense to proactively innovate, develop and enhance the systems. Ideally you have a heavy backend experience using PHP & Linux.
Responsibility:

Perform design & implementation of software system projects that define the architecture, components, interface & other characteristics of an application.
Design, develop, and deploy reliable enterprise solutions utilizing AWS, PHP and other Read more
open source technologies
Take ownership on assigned projects by leading project kickoff, development and post-production monitoring to ensure the success.
Innovate and lead using the latest technologies to provide the best solutions for the business.

Job Requirement

Candidate must possess at least a Diploma/Bachelor's Degree, preferably in Computer Science/Information Technology or equivalent
Experienced in DevOps; Automation & Configuration within AWS (Amazon Web Services, AWS EC2, AWS IAM, AWS CloudWatch, AWS CloudFormation, AWS EBS, AWS Networking, VPC, etc)
Proficiency scripting in PHP (with knowledge of Laravel framework)
Proficiency scripting in Ruby on Rails is a plus
Solid understanding of object-oriented programming principles
Strong sense of ownership with excellent communication skills; willing to take adhoc projects as needed
PMP Certification or equivalent is a plus
Skills