Sign in or register for a JobTech account.
Jobs that require

user interface design

skill

Job Description
Gather and evaluate user requirements in collaboration with product managers
Identify and troubleshoot UX problems
Illustrate design ideas using storyboards, process flows and sitemaps
Develop UI mockups and prototypes that clearly illustrate the ideas
Prepare and present to internal teams and key stakeholders
Adhere to style standards on fonts, colours and illustrations
Conduct adjustments based on user feedback
Requirement
Proven work experience as a UI/UX Designer or similar role
Portfolio of design projects
Knowledge of UX tools (e.g. Sketch, InVision, Adobe CC)
Team spirit; strong communication skills to collaborate with various stakeholders
Good time-management skills
BSc in Design, Arts, Computer Science or relevant field
Skills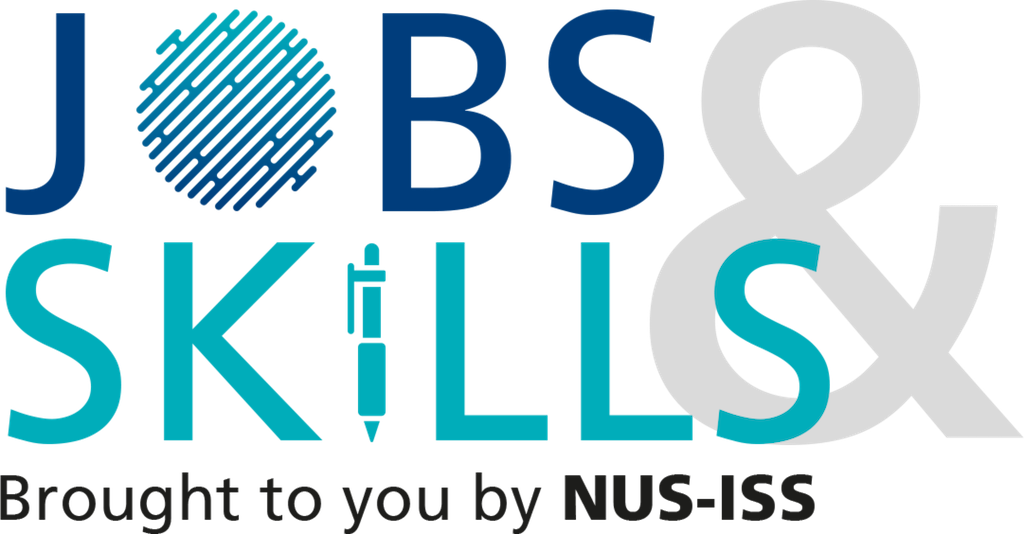 Shopee is looking to hire NUS-ISS talent.
'- Design and implement leading platform used and loved by hundreds of millions of users
- implement solutions to complex and flexible business features
- Maintain and improve our high-quality in-house JavaScript libraries and toolsets, for example a complete React UI framework following our Design guidelines
- Participate in fierce and candid code review with peers
- Participate in regular internal technology sharings and other regional tech events
Requirements:
Passionate about coding and programming, innovation, and solving challenging problems
- Strong knowledge in JavaScript fundamentals
- Well versed in various browser technologies
- Love technologies
- Enjoy teamwork
Skills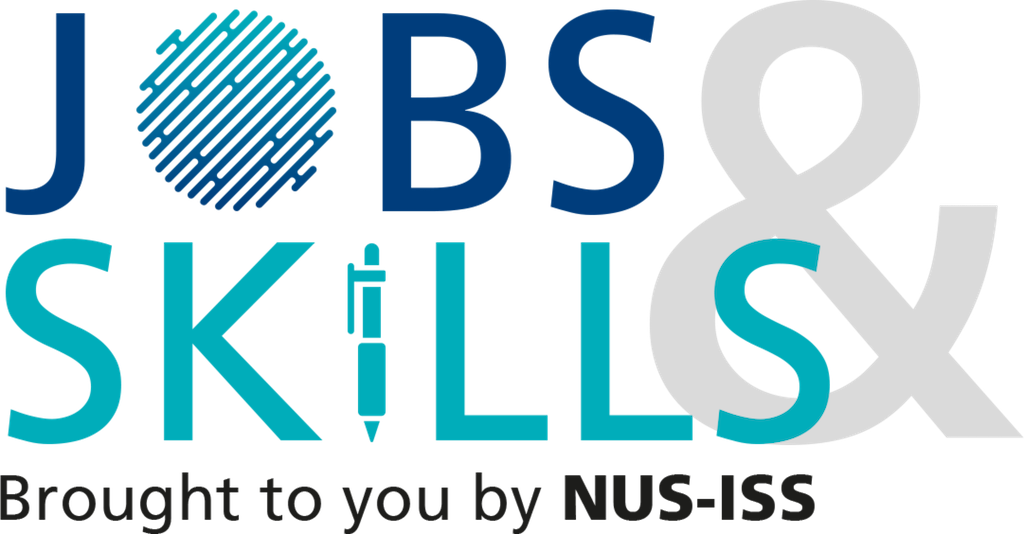 Shopee is looking to hire NUS-ISS talent.
Job Description:
- Design and develop frontend features that will be used by millions of Shopee app users.
- Contribute ideas and technical solutions as part of the feature development cycle.
- Translate UI/UX designs and business requirements into high quality code.
- Understand the product, constantly optimise for performance, identify and fix problems, improve stability and user experience.
- Collaborate with fellow developers to improve and innovate on our internal platform, shared components, libraries and development toolchain.
- Participate in regular internal technology sharings and other regional tech events.

Requirements:
- Passionate about coding, innovation, and solving challenging problems.
- Loves building user-facing features, keen eye for UI/UX.
- Proficiency in Javascript.
- Strong understanding of fundamental algorithms and data structures.
- Excellent working attitude, problem solving and critical thinking skills.
Skills

Descriptions:
Location: West
Salary: Up to $4,000
5 Days


Skills Needed:
- Familiar with designing mobile application architecture
- UX/UI
- Strong CS fundamentals, including DS/Algorithms
- Junits, Mockito , Dagger 2 and ability to 'Design' apps is a plus

Responsibilities:
- Build new mobile application products that push the limits of technology
- Build re-usable Android software components
- Maintain and improve existing mobile application products to keep them running smooth and stable
- Explore new areas and technology to Read more
improve development efficiency and push products frontier
- Be part of every whole product lifecycle. Dream, Build, Run and Iterate.
- Work with the Design team to perfect the UI and UX

Requirements:
>- Degree in computer science/software engineering (preferred)
- Experience in developing mobile applications on Android
- Experience in profiling, unit testing and wed socket programming
- Strong CS fundamentals, including DS/Algorithms
Skills
Job Description

Establish, maintain and oversee all aspects of the QA process, ensuring that they are aligned to industry standards
Design relevant KPI, track and report on the progress
Quantify and track automation coverage
Lead team of testers in functional, automation testing and develop automation test cases
Provide mentorship for the team and develop QA skills of software developers


Job Requirements

Minimum of Degree (IT & Relevant Disciplines)
Minimum of 5 years of software testing experience Read more
and 3 years of people management experience
Strong knowledge of Agile testing methodologies
Experience with developing and testing of complex enterprise or customer front facing applications
Experience with developing effective and practical manual and automated test strategies for both frontend UI and backend APIs
Strong understanding of web services, with working knowledge of RESTful interface, JSON, XML and API infrastructures
Working knowledge of at least one programming language (eg. Java, Scala, C#, Javascript, Python)
Familiar with AWS technologies (eg. S3, SQS, Redshift)
Basic understanding of CI/CD processes and deployment validation


For interested applicants, please send your resume in MS WORD format to Pin Yi (Reg no: R1986656) [Click Here to Email Your Resume] for immediate processing.

Due to the high volume of applications which we may receive for each position, we regret to inform that only shortlisted applicants will be notified.
Skills Responsibilities:
>Your role will be developing and maintaining both in house and customer facing applications/integrations in the blockchain security space. Development can focus from initial PoC to full production product, building upon blockchain foundation layer and other technology stacks to solve interesting real-world problems in a variety of sectors. This role represents an excellent opportunity to be hands on and involved in the latest cybersecurity and blockchain techniques and Read more
technologies and suits an engineer who is interested and committed. Challenging and rewarding projects as standard.
Day to day duties vary by project/engagement and include different programming languages, technologies and environments. Experience with enterprise software development process, best practices and tools involved (JIRA, Git, Jenkins, etc.)


Develops documentation of technical workflows and systems designs as needed
Supports testing, implementation and break-fix task associated with business applications, including multiple platforms
Learns new technical concepts and software languages as needed

Requirements:

BSc or MSc degree in Computer Science, 2:1 or above (potentially equivalent years of work experience)
Min 3 years of hands-on industry programming experience
Strong design/coding skills in object-oriented languages (e.g Java, GoLang, C#, C++, Python etc)
Knowledge of data structure design and concurrent programming techniques
Ideally exposure to UI/Web interface development (HTML5, CSS, Javascript, JSON/XML, D3/Angular or similar tools)
Ideally product development and some knowledge of DevOps
Strong understanding of InfoSec
Confidence in expressing product development ideas
Ability to work under own initiative and also as part of a small team
Passionate in Startup environment


Interested candidates, please send in your resume to: [Click Here to Email Your Resume]
Skills We are currently seeking a dynamic individual to take up the position of:
Mobile Application Developer (iOS and Android)

Responsibilities

Responsible for design, development, testing and optimization of mobile application for conference portal.
Support the entire event application lifecycle (concept, design, test, release and support)
Produce fully functional mobile applications writing clean code
Gather specific requirements and suggest solutions
Write unit and UI tests to identify malfunctions
Troubleshoot and debug to optimize performance
Design interfaces to improve Read more
user experience
Liaise with Product development team to plan new features
Ensure new and legacy applications meet quality standardsAble to do code integration by working under a team.
Be directly involved in new business development


Requirements

A Diploma / BSc degree in Computer Science or relevant field with 1 -2 years experience in developing native application for iOS & Android.
Proven work experience as a Mobile
Demonstrable portfolio of released applications on the App store or the Android
In-depth knowledge of at least one programming language like Swift and Java
Experience with third-party libraries and APIs
Familiarity with OOP design principles
Excellent analytical skills with a good problem-solving attitude
Ability to perform in a team environment
Android Java Development, Android NDK C/C++ Development is the must
Artificial intelligence and facial recognition skill needed
Integration with social media API and hardware
Good optimization and debugging skills.
Knowledge of the web technology would be PHP, HTML5, XML, Web 2.0, AJAX, RSS Syndication, jQuery, Javascript, Actionscript & Facebook SDK.
Knowledge of MSSQL Server, VB, C/C++, Active x programming, database, application documentation, crystal reports and e-commence payment gateway and CMS editor integration is an added advantage.
Knowledge of contents management system (CMS) WordPress, Drupal & web designing software and Firebase is an added advantage
Able to multi-task, team player and work long hours under pressure.


If you meet our requirements and would like to accept the challenges of working in a dynamic and challenging environment, please apply with your resume stating your photo / present/ expected salary via APPLY NOW button.

Email: [Click Here to Email Your Resume] or WhatsApp: 92776530 With indication of "Mobile Application Developer" We regret to inform that only shortlisted candidates will be notified.
Skills Responsibilities:

Prepare resources for Projects and complete all reporting in accordance with the timeline and Project policy.
Responsible for implementation and tracking development schedules to ensure the project is delivered on time and within the budget.
Plan and utilize resources to maximize efficiency and effectiveness.
Working closely with Project Consultants to assist in every step of implementation.
Monitor short and long-term projects.
Design management standards for various business units and prepare training programs for Read more
project handovers.
Maintain all system protocols according to requirements.
Conduct sales meetings with potential clients and prepare proposals and presentations.
Understand clients' needs and proactively look out for business opportunities.

Requirements:

Candidates must possess a Degree in Computer Science/Information Technology or related field.
IT professionals with at least one (1) year experience in Software Implementation/Project Management preferred.
Experience in handling software application projects.
Familiar with Project Management methodologies.
Strong understanding of web development, UX/UI, cross-browser compatibility, general web functions and standards.
Knowledgeable in relation database systems and web application development.
Possess strong written, oral communication and problem-solving skills.

Interested candidates please send an updated CV in Ms Word format to [Click Here to Email Your Resume] or call Wui Hui Ni (Reg no: R1983890) @ 6326 0116 for a confidential discussion.
*********FOR IMMEDIATE CONSIDERATION*********
Please indicate the below information in your resume:

Current & Expected salary
Reason(s) for leaving (for all full-time job)
Notice Period / Availability to commence work
Skills

Our client is a high-tech Canadian based Worldwide Company with years of successful experiences in R&D, Design and Production of Advanced Telecommunications, Computer Telephony, Voice-Over-IP, Video and integrated CRM products as well as CTI and Contact Center applications.

Working Hours: Mon-Fri 9am-6pm

Requirements:

Singaporean or SPR only
Min Degree in the relevant areas
Proficient in English
Min 5 years Programming Experience in one of the following:
>
>ASP.Net, VB.Net, C# or
WEB Based Application Programming and HTML5, CSS3, Javascript, Read more
JQUERY

Min 5 years Experience in MS-SQL Database Queries/Business/Enterprise Application Design and Programming
Knowledge and Experience in KENDO UI Library and ERP applications an advantage


To Apply:
Please ATTACH your resume in WORD with the following information :

Reason for leaving last employment
Last drawn salary
Expected salary
Notice period


(We regret that only shortlisted candidates will be notified)
Skills Position: Java Technical Project Manager
Full Time Opportunity

Job description


Looking for Technical Project Manager with 10+ Years of experience in leading the Java/J2EE Development.
Must have good hands-on knowledge as a with Front End, Backend, UI and Database Development using technology stack like Core Java, MVC, Struts, Spring, Hibernate, Web Services, Micro Services, HTML5, CSS3, JQuery etc in the initial part of the career and grown up to the Project Lead Read more
/ Manager level as a role progression.
Must have managed a team size of at least 10-15 Developers recently with track record of successful deliveries.
Must have excellent communication skills, client handling skills and strong aptitude.
Must have consistently good academic records and consistency in educational/work background.
Having a professional certification like PMP, Agile/Scrum or equivalent will be a Plus


Job Responsibilities:


End to end project management including delivery, quality, effort/schedule, cost, budget, risk and customer management as per organizational standards.
Combine business and technical knowledge with process expertise to ensure smooth client (internal/external) engagement and program execution.
Coordinate, Drive and get buy-in on Requirements, Technical designs and other Project deliverables from multiple levels, divisions and functions of the organization.
Tracking and monitoring of various project tasks to ensure timely deliveries along with high quality of deliverables.
Human resource management for people deployed in projects.
Making project level decisions, identifying innovative solutions to project deadlocks and resolving issues and constraints through consensus and sound judgement.
Skills