Sign in or register for a JobTech account.
Jobs that require

user interface design

skill

Our client is a leading German MNC with more than 400+ employees worldwide in different business sectors like industrial, automation, automotive and hand-held measurement equipment. Singapore, being the R&D centre for this division is currently hiring for a creative Embedded Software Engineer familiar with User Experience and User Interface for the team.
Senior Embedded Software Engineer (UX / UI)
Responsibilities
To specify, design and verify software running in an embedded test and measurement environment. The products operate in the field of hand-held measurement instruments for high-performance data cabling systems (up to 3GHz). This role is particularly focussed on the user experience and user interface of the instruments (UX/UI) so there is considerable scope for creative and design input alongside the software development. The role includes support for the full product lifecycle.
Specify, design and verify application code for next-generation embedded systems.
Maintenance and ongoing development of existing legacy applications, including feature enhancements and upgrades.
Management of the entire software development lifecycle, including a structured approach to project management and documentation.
Requirements capture and translation of product requirements into technical requirements and specifications.
Delivering user experience and graphical user interface designs (UX/UI) that are attractive, consistent, professional, and aligned with corporate brand image.
Working with the rest of the team on the design of future system architectures and platforms
Working with the rest of the team on system testing, debugging, and quality assurance
Ensure that all business activity is conducted in line with company values, policies and codes of conduct
Undertake any other activity as reasonably requested by management
Requirements
Proven track record of developing commercial applications for embedded systems.
Commercial experience of developing graphical user interfaces with third-party GUI frameworks.
Commercial experience with databases and data manipulation.
Experience with some or all of the following technologies will be beneficial: C#, C++, C, Embedded Linux, GUI frameworks, Microsoft embedded platforms/Windows CE, Python.
Experience with the use of Model-View-Controller (MVC) architectures would be beneficial.
Experience of developing client-server or Cloud applications would be beneficial.
Experience of working with defect tracking systems (e.g. JIRA, TestTrack Pro/Helix ALM)
Experience of working with version control and automated build tools (e.g. git, Jenkins)
Experience of working with structured and documented product requirements, thus allowing unit testing and automated regression testing would be beneficial.
Good communicator including excellent verbal and written English.
Degree in Software Engineering, Computer Science or another related subject.
Ability to work autonomously with minimal supervision, including time management and prioritisation.
Team player who enjoys interacting with a group of highly-motivated engineers.
Ability to analyse and resolve complex technical issues at a system design level, collaborating across multiple disciplines.
Flexible approach to working in a small team, requiring a hands-on approach to getting things done.
Interested applicants: Please send in your detailed resume to hr@searchstaffing.com.sg or contact Vincent Low for a confidential discussion at 6749 4236.
Skills

YOUR CLIENT
A multinational banking and financial services corporation with branches numbering more than 100 island-wide. The largest bank in South East Asia by assets and among the larger banks in Asia.
YOUR ROLE
Taking the ownership of design and development of market and liquidity risk systems.
Taking the ownership of driving the discussion with business users
Deliver project in time
YOUR PROFILE
Strong hands-on experience in Java 8, Microservice & Docker
Good knowledge in workflow tools, e.g, Camunda, Flowable, Activiti.
Good knowledge in JMS (Active MQ, Kafka, Rabbit MQ), Apache Camel
UI Frameworks: AngularJS or ReactJS or VueJS, JavaScript, jQuery
Spring, Spring Boot, Spring Batch, Spring Cloud
ORM like Hibernate or JPA
Familiar with Linux operation system
Strong knowledge in SQL (Oracle, MySQL, MariaDB)
NoSQL Database like MongoDB, Cassandra
Experience working with, or an interest in Agile Methodologies, such Scrum
Knowledge of software best practices, like Test-Driven Development (TDD) and Continuous Integration (CI)
Experience building, deploying, and maintaining microservices on AWS, Kubernetes or Openshift
Experience using Docker to create reproducible build and deployment pipelines
Experience with Elastic Search as search index and ELK for log aggregation and analysis
You know what "immutable", "idempotent", "stateless application", "horizontal scaling" mean. You can explain how and why these traits are important, citing specific examples from your professional experience.
You know how to read explain plans and tune SQL Queries, profile applications, analyze heap and thread dumps
Able to automate repetitive tasks
Good-to-have
Cloud Platforms like AWS, Open Shift, PCF
Good to have knowledge on ELK stack
Big Data exposure with Hadoop, HIVE, Spark, Impala, Sqoop, Oozie
PRO-TIP: Even if you only have SOME of the requirements do apply and we'll talk further.
Angel Felismino | angel@aitsoftware.com | +65 9165 5490 | www.aitsoftware.com
Skills

Location: Marina Bay
Contract Duration: 1 year renewable
Salary: Open
YOUR CLIENT
The World's Best Digital Bank putting digital priorities at the heart of banking, designing and creating products and services to help our customers. Digital innovation pervades every part of the bank, from consumer banking arm to corporate banking arm. With a strong culture of innovation, experimenting with new technology and collaboration with the FinTech community, the aim is to simplify banking.
YOUR ROLE
Support Test Manager to oversee respective MOT applications testing activities
Develop the test plan for the tasks, dependencies and participants required to mitigate the risks to system quality and obtain stakeholder support for this plan
Document, implement, monitor, and enforce all processes for testing as per defined standards Lead the automation of the testing process in-sprint and during SIT using the right tool set – Licenced and Open source
Responsible for developing and enriching Test Automation framework using Selenium, Junit, TestNG, Serenity, JavaScript & related technologies
Responsible for executing software Test Automation development from conceptual phase to testing phase.
Working with vendors and business analyst and End Users within organization.
Responsible for mentoring junior testers/developers
YOUR PROFILE
5-8 years of experience in the field of financial/banking applications testing and a broad experience in leading the testing on large complex projects/programmes as a lead or manager Extensive experience in designing and implementing automation framework based on BDD, TDD
Experience of working on agile projects and deliveries
Strong technical knowledge – able to code in one or two scripting language
Good exposure with tools like JIRA, Confluence
Experience in working on CI/CD using automated tools like Jenkins,Bamboo
Experience automating testing in multiple technologies – Mainframe, web, Java/.Net.
Experience automating through the UI, API and web services
Advanced knowledge of test methodologies and approaches
Experience in Java based tools and programming – Selenium, Protractor, Junit,TestNG etc
Experience of Finance and Risk domain and applications required
PRO-TIP: Even if you only have SOME of the requirements do apply and we'll talk further.
Angel Felismino | angel@aitsoftware.com | +65 9165 5490 | www.aitsoftware.com
Skills

Hands-on experience in Java based Web and API development platforms on transactional system (e.g Banking, payments , ecommerce, Insurance) - 3+ Years.
Experience designing and developing RESTFul API Services using Spring / Spring Boot, JSON, XML and other open source frameworks (3+ years).
Experience with Oracle PL/SQLMandatory skill – High-end Java full stack :Core Java - new concurrency libraries, how garbage collection works, collections etc.
Experience with stream processing using Kafka, KafkaTest driven development.
Expert knowledge of unit testing and mock/virtualization frameworks - JUnit, TestNG, Mockito, ServiceV, SOAP UI or other similar tools.
Tools: JIRA, Confluence, Maven, Jenkins, GitHub hands-on experience.
Experience with Agile MethodologySwift Payments and MT202 and MT103 experience.
Strong oral and writing skills characterized by the ability to communicate technical and non-technical information thoroughly and clearly to a range of reading and comprehension skill levels.
Good to have:
Java certificated professional course.
Hands-on experience building scalable, enterprise level cloud native distributed data services using Openshift or similar, and workflows using Drools, and jBPM or ActivitiExperience in selection and usage of right patterns and building containerized micro services on Docker or similar platforms.
Skills Digital transformation is driving new opportunities for businesses worldwide. Cisco are pioneers in the Software Defined Infrastructure (SDI) domain that underpins the rapid shifts in IT. Cisco continues to innovate, leveraging cross-technology programmability to create infrastructure solutions that achieve agility, speed, efficiency and economies of scale for our customers.

The Enterprise Architecture Practice specializes in creating solutions to solve complex business problems. We develop and execute multi-dimensional IT strategies Read more
that enable customers to transition to a software defined architecture.

We have an entrepreneurial spirit with a consistent track record of leading high-impact technology consulting engagements, complex issue resolution and developing senior customer relationships.

What You'll Do

As a Practice Leader, you are able to connect this rapidly changing technology environment with the executive agenda of our clients by applying her/his strong business insights. As a technologist, you will be across Cisco's solutions as well as the market trends and competitive offerings. You will develop and deliver lifecycle advisory/professional services.

You will manage a team of technology consultants, architects and engineers that advise customers in the planning, delivery and operation of transformational SDI based technologies.

Who You'll Work With

This is a key customer facing role. You will lead your team of experts in the field, but will also leverage a matrix organization of Sales, Engineering and other Customer Experience Service teams. This role is primarily focused on the delivery of services within Asia Pacific, but we are a global team and you will need to work with counterparts across the regions.

Who You Are

You are a self-starter, able to structure, prioritize and get results in the midst of constant change. You are comfortable in managing complex client dynamics and are capable of aligning your team around a common set of objectives resulting in an ability to deliver superior results.

You have a mix of Consulting and Enterprise Architecture skills and can explain IT macro trends and business implications at executive level. You understand the stages an organization goes through during transformation - vision, strategy, migration (discovery, planning, and execution), and operations.

Your Leadership :

You gained 10+ years IT experience, 5+ years consulting experience. 3+ years in a management role.

You have a previous experience at an executive level within a medium to large sized IT organization.

High Proficiency in oral and written communications, with an ability to effectively persuade others (customers, peers, senior management, etc.) using data-driven insights, emotional intelligence, confidence, and interpersonal awareness.

Can link technological change to business and economic impact.

Able to hold a technical discussion at an executive level while being able to pivot into deeper technical conversations at an engineering level.

Experience in strategizing and delivering transformational projects / programs.

Experience in growing a professional services practice.

Your Technical Capability :

Deep understanding of Enterprise Networking - routing, switching, routing protocols, MPLS, VPNs, etc. Experience with Service Provider Networks is desirable.

Experience in Software Defined Networking (SDN) development (including Openstack Neutron and OpenvSwitch, Openflow, networking virtualization, and KVM/Linux networking).

Experience with Cisco and 3rd party physical and virtual infrastructure, Cloud, and Virtual Network Functions (VNFs), including a range of tools and technologies including Cisco Network Service Orchestrator, Ansible, OpenStack, Open Network Automation Platform (ONAP), assurance and performance, Workflow Management and UI/Portal systems.

Solid understanding of SaaS architectures.

Expertise in SOA, web services, virtualization and cloud concepts.

ITIL, IT4IT, TOGAF or Scrum (Master or Product Owner, etc.) certification (any)

Recognized speaker, author/publisher of white papers or patents

We Are Cisco

#WeAreCisco, where each person is unique, but we bring our talents to work as a team and make a difference. Here's how we do it.

We embrace digital, and help our customers implement change in their digital businesses. Some may think we're "old" (30 years strong!) and only about hardware, but we're also a software company. And a security company. A blockchain company. An AI/Machine Learning company. We even invented an intuitive network that adapts, predicts, learns and protects. No other company can do what we do – you can't put us in a box!

But "Digital Transformation" is an empty buzz phrase without a culture that allows for innovation, creativity, and yes, even failure (if you learn from it.)

Day to day, we focus on the give and take. We give our best, we give our egos a break and we give of ourselves (because giving back is built into our DNA.) We take accountability, we take bold steps, and we take difference to heart. Because without diversity of thought and a commitment to equality for all, there is no moving forward.

So, you have colorful hair? Don't care. Tattoos? Show off your ink. Like polka dots? That's cool.
Skills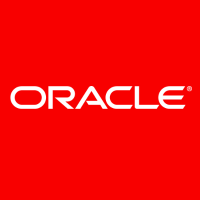 Description

SHIFT: Day Job

SCHEDULE:

Provides direction and specialist knowledge in applying the technology/application to client business. Facilitation of customer product/application understanding through presentations demonstrations and benchmarks; provision of support throughout the sell.

As a Master Principal Sales Consultant you will be responsible as the expert for formulating and leading presales technical / functional support activity to prospective clients and customers while ensuring customer satisfaction. Acts as a technical resource and mentor Read more
for less experienced Sales Consultants. Focuses on large or complex sales opportunities that need creative and complex solutions. Develops productivity tools and training for other Sales Consultants. Develops and delivers outstanding Oracle presentations and demonstrations. Leads any and all aspects of the technical sales process. Advises internal and external clients on overall architect solutions.

Acknowledged authority within the Corporation. Acts as a leader of large-scale company initiatives. Viewed by peers as a leader and top contributor and by line management as a key business partner. 3 years vendor (sales and marketing) experience. 7 years business experience with relevant computer applications or database/tools. Ability to implement the most advanced product features. Thorough knowledge of system and application design. In depth knowledge of competitors. Demonstrated project management skills. Demonstrated excellent verbal and written communication skills: needs analysis, positioning, business justification, closing techniques. Ability to persuade others through presentations, demonstrations, and written communication. Ability to travel as needed. BA/BS degree or equivalent, advanced degree highly desirable.

As part of Oracle's employment process candidates will be required to successfully complete a pre-employment screening process. This will involve identity and employment verification, professional references, education verification and professional qualifications and memberships (if applicable).

Qualifications

POSITION PROFILE

P

osition Title

Enterprise Architect / Master Principal Sales Consultant

Reporting to

(The position to whom the person reports to)

Head of Global Digital and Architecture Team

Position Summary

(

Summarize the overall responsibility)

Banking Enterprise Architects who have extensive experience in solution architecting, design and analysis as part of solution sales engagements relating to enterprise IT applications for the Banking & Financial Services Industry and adept in technical selling.

Job Description

(Function the person will be handling on day to day basis)

· The candidate should be able to demonstrate Thought Leadership with regards to Banking Enterprise and Technical Architectures

· Adept at value selling and insight engagements which help banking customers understand the benefits and value of Oracle's Banking solutions

· Develop in-depth understanding of Oracle's Banking Application offerings and technologies

· Should demonstrate Subject Matter Expertise on Digital Banking and Open Banking Capabilities and its impact on conventional banking architectures

· Champion X-LOB engagement and solution design by collaborating with other line of businesses within Oracle

· Drive Demo Excellence on Digital, Technical and Extensibility Capabilities of Oracle's banking solution suite

· Must have good understanding of cloud technologies and be able to drive discussions with customers on Oracle solution's move to cloud

· Effective articulation of technical features/architecture, benefits & the value they bring in solving business problems in enterprise Banking solution domain

· Strong work experience in managing pre-sales related processes, large bids and application solutioning with in-depth understanding of RFP/RFI process, proposal development and continuous support through the Sales cycle.

· Ability to effectively engage with Senior IT architects of banks & financial institutions and differentiate Oracle's product offerings technology benefits

· Conduct one-to-many presentations, demonstrations, and orchestrate proof-of-concepts

· Exposure in enterprise OLTP/OLAP applications (design/development/implementation) for the Financial Services Industry

· Knowledge of Oracle Fusion Stack, SOA, Micro Services Architecture, EAI, Web Technologies, Data Warehousing etc. is preferred.

· Good awareness of the technology landscape, products, tools, trends. E.g. Database, Middleware, J2EE, Process flows, etc.

· IT Infrastructure domain knowledge - on Datacenter, Hardware platforms, deployments, Network/Security, High availability, Disaster Recovery, Storage concepts etc. would be preferred.

· Keep track of technology advancements, emerging standards and new software or hardware solutions

· Knowledge of DevOps processes using open standard tools

Job Specification

(Mention the Skill Sets/qualities & Competencies needed for the position to face the challenges involved in the job)

Technical skills:

· Strong knowledge of prototyping tools like Invision, Adobe XD, etc

· Advanced skills in creating presentations and infographics

· Ability to write whitepapers targeting our business and IT audience on the customer side

· Understanding of Mobile Technologies and Trends

· Understanding of UI / UX frameworks like Angular, Knockout, Oracle JET, etc

· Database technologies like Oracle, MySQL, etc

· Understanding of Enterprise Service Bus capabilities

· Understanding of containerization using Docker, Kubernetes, etc

· Understanding of security capabilities around authentication, authorization, entitlements, encryption, etc

· Understanding of High Availability Architectures used in Banking Application deployments

· Understanding of Domain Driven Design and Micro Services

· Java Concepts

· XML / JSON

· SOA/ Web Services / REST APIs / Open Banking

· Understanding of BPM, BPEL, etc

· Business Intelligence tools like Oracle BI Power BI, Business Objects, etc

Other Skills

· Excellent presentation and communication skills with ability to deliver presentations to large CIO's/CTO's & their teams and an ability to interact effectively with different levels of management.

· Sales flair to enable consultative selling

· Appreciation of technology and ability to relate to customer needs

· Willingness to Travel

Qualification

MBA's from reputed institutions preferred

Experience

(Mention the minimum & maximum experience needed for the person)

· Seasoned Banking Technology / Enterprise Architect professional with minimum of 10 years of experience

Location

Dubai / India / Singapore

]]>
Skills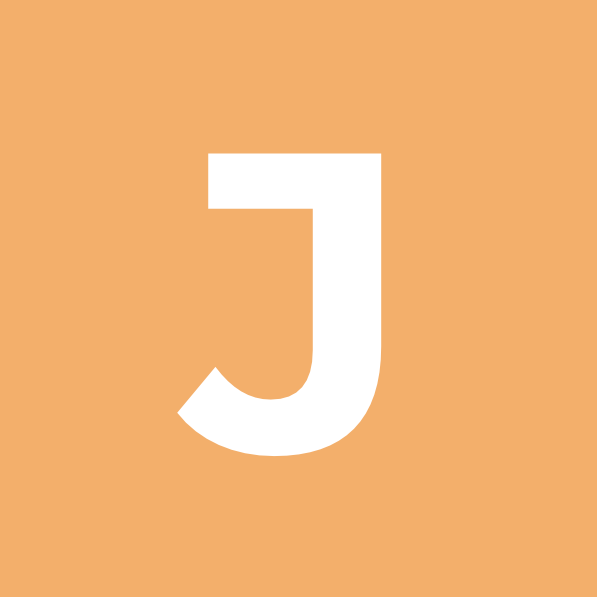 Regional WorkPlace Experience Manager

Integrated

Facilities Management - Singapore

Objective

To be the professional face of the client organisation;

To be the pinnacle of customer service excellence, to go above and beyond to take action and create experiences that are easy to deal with, that create consistent and sustainable value for our clients, customers and each other respectfully.

Ensure to instil a culture of engagement and empathy in the team

Create and sustain start-up culture Read more
with the team

Clearly understand our Client's purpose and values, linking them to the way we work and our own behaviours to ensure our delivery is Customer centric.

Accountability

Create, implement and operationalise regional Human Experience Strategy

Organise and execute Human Experience Events

Create/refine and operationalise HX Community building products (Community Manager, Floor Ambassadors)

Drive digitalisation of CRE Services (Fault reporting, Meeting room booking, Car park application etc.)

Lead and operationalise execution of agile and Design Thinking/Human centred design methodology

Interview and observe users to gain actionable insights

Develop and test paper/clickable prototypes UI/UX (lean loop)

Plan, execute and synthesize experiments using HCD

Review and improve employee experience journeys and touchpoints

Develop, refine and implement Service Blueprints

Plan, film and edit videos/communications materials

Attend and present HX project/product at various Stakeholder sessions

Draft and distribute regional communications

Ensure timely submission, input and analysis HX data

Ensure accuracy, timely submission and tracking of Budget and PO's and Invoices

Key Results Areas

Number of attendees for Engagement events

ESAT scores

Adoption of HX products

Employee life hours saved

Ensure positive Client Satisfaction survey results;

Contribute to growth of the company; and

Enhance own professional and personal skills.

JLL Privacy Notice

Jones Lang LaSalle (JLL), together with its subsidiaries and affiliates, is a leading global provider of real estate and investment management services. We take our responsibility to protect the personal information provided to us seriously. Generally the personal information we collect from you are for the purposes of processing in connection with JLL's recruitment process. We endeavour to keep your personal information secure with appropriate level of security and keep for as long as we need it for legitimate business or legal reasons. We will then delete it safely and securely.

For more information about how JLL processes your personal data, please view our Candidate Privacy Statement.

For additional details please see our career site pages for each country.

For employees in the United States, please see a fully copy of our Equal Employment Opportunity and Affirmative Action policy here.

Jones Lang LaSalle ("JLL") is an Equal Opportunity Employer and is committed to working with and providing reasonable accommodations to individuals with disabilities. If you need a reasonable accommodation because of a disability for any part of the employment process – including the online application and/or overall selection process – you may email us at Accommodation.Reques@am.jl..com. This email is only to request an accommodation. Please direct any other general recruiting inquiries to our Contact Us page > I want to work for JLL.
Skills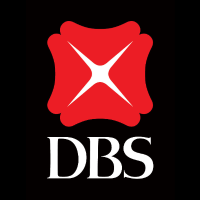 !*!Business
Function

Group
Technology and Operations (T&O) enables and empowers the bank with an
efficient, nimble and resilient infrastructure through a strategic focus on
productivity, quality & control, technology, people capability and
innovation. In Group T&O, we manage the majority of the Bank's operational
processes and inspire to delight our business partners through our multiple
banking delivery channels. Responsibilities
Work closely with stakeholders across multiple product teams
Facilitate the product visions by researching, conceiving,
sketching, prototyping and mocking up Read more
user experiences for digital
products
Design and deliver user stories, user journeys and mock ups
optimized for a wide range of products and interfaces
Help to enforce (with Product Owner & project team) a robust
design quality for our products & concepts, with feedback sessions
Identify design problems and devise elegant solutions that
emphasizes in improving user journey with easy to use and intuitive design
Dare to be different, risk taking and champion new user experience
ideas to promote user journey experience
>Play a central role in the execution of customer inquiries for a
product or experience by conducting sessions, analysing feedback and then
identify needs as well as insights to evolve the DBS experience
Present design decisions to teams and stakeholders, articulating
and rationalizing needs against user insights and business goals
Lead overall UI standards/patterns effort towards a unified design
language (with Product Owner & project team)
Fostering a culture of "design criticism"
Lead/Assist "innovation workshops" with product teams
Stay informed and in tune with the latest developments within User
Experiences - methodologies, best practices, trends etc.
Requirements
At least 5 years of user experience design in the digital world
Strong conceptualization ability, strong visual communication
ability, drawing skills and sketchbook technique
Experience with user interface design patterns and standard UCD
(User-Centered Design) methodologies
Must be organized, able to work with minimal supervision, flexible
to switch rapidly between different projects and manage them in a timely
manner
Ability to think strategically and develop creative solutions to
user challenges
Working knowledge of data-logging tools such as Jira and Confluence
Superior verbal and written presentation skills to communicate
clear, concise findings and actionable recommendations to designers,
technologists, project managers and executives
Experience with Agile methodology and financial products in
Treasury domain is ideal
Apply Now

We offer a competitive salary and benefits package and the
professional advantages of a dynamic environment that supports your development
and recognises your achievements.
Skills
Our Corporate Technology team relies on smart, driven people like you to develop applications and provide tech support for all our corporate functions across our network. Your efforts will touch lives all over the financial spectrum and across all our divisions: Global Finance, Corporate Treasury, Risk Management, Human Resources, Compliance, Legal, and within the Corporate Administrative Office. Youll be part of a team specifically built to meet and Read more
exceed our evolving technology needs, as well as our technology controls agenda.

As a member of our Software Engineering Group you will dive head-first into creating innovative solutions that advance businesses and careers. Youll join an inspiring and curious team of technologists dedicated to improving the design, analytics, development, coding, testing and application programming that goes into creating high quality software and new products. Youll be tasked with keeping the team and other key stakeholders up to speed on the progress of whats being developed. Coming in with an understanding of the importance of end-to-end software development-such as Agile frameworks-is key. And best of all, youll be working with and sharing ideas, information and innovation with our global team of technologists from all over the world.

This role requires a wide variety of strengths and capabilities, including:

BS/BA/BE/B Tech degree or equivalent experience

Minimum 8 years of relevant development experience on medium to large scale software projects

Advanced knowledge of application, data and infrastructure architecture disciplines

Understanding of architecture and design across all systems

Working proficiency in developmental toolsets

Ability to collaborate with high-performing teams and individuals throughout the firm to accomplish common goals

Understanding of software skills such as business analysis, development, maintenance and software improvement

Strong knowledge of Agile Scrum framework, rules and practices/ceremonies, User Stories, Continuous Integration, Automated Testing, Agile Games.

Must possess advanced problem solving skills, the willingness to learn, and the ability to effectively and concisely communicate findings verbally and in written/presentation format.

Must work well in a supportive and transparent team environment, while having the ability to research and resolve issues independently.

Exposure to compliance functions (AML or Fraud Investigation is a plus)

Participate in architecture review, strategic technology directions, and best practice development

Experience working with onshore/offshore teams

Technical skills:

Java / J2EE, Spring Framework, Hibernate

UI Technologies - JSP, HTML, VTL, XSL, JavaScript, AJAX

Hands-on experience on Big Data technologies (Hadoop, Spark, Hive, etc.) is a big plus.

Knowledge in Angular (latest version) or React JS.

Good working knowledge of Oracle SQL and PL/SQL.

Apache Tomcat or equivalent application containers.

Development tools such as Eclipse, Maven, IntelliJ IDEA, Bitbucket/Git, and Crucible.

Testing frameworks like JUnit and mocking techniques.

Experience or knowledge in Test Driven Development (TDD).

Excellent written & verbal communication skills.

A good listener and should be able to articulate ideas verbally and in writing to global teams in an efficient way.

Proactively identify and communicate issues.

Have ability to work effectively with teams having diverse work cultures & skill sets.

When you work at JPMorgan Chase & Co., youre not just working at a global financial institution. Youre an integral part of one of the worlds biggest tech organizations. In our global technology centers, our team of 50,000 technologists design, build and deploy everything from enterprise technology initiatives to big data and mobile solutions, as well as innovations in electronic payments, cybersecurity, machine learning, and cloud development. Our $11B annual investment in technology enables us to hire people to create innovative solutions that are transforming the financial services industry.

At JPMorgan Chase & Co. we value the unique skills of every employee, and were building a technology organization that thrives on diversity. We encourage professional growth and career development, and offer competitive benefits and compensation. If youre looking to build your career as part of a global technology team tackling big challenges that impact the lives of people and companies all around the world, we want to meet you.
Skills A stimulating opportunity as a Project Manager with a global European insurance firm has just been made available.

About the Project Manager Role:

Reporting to the HOD, this newly-created role will partner and support the business in building digital products and driving innovation through strong collaboration with the product teams, and project management of various enterprise-wide projects, with the support of other stakeholders in the organisation.

Key Responsibilities:

As an integral voice Read more
of the technology division, you will partner with business owners to understand new business opportunities and define the business and functional requirements

Deliver high quality functional and technical requirements to the development teams for the purpose of completing the design, coding, testing, and implementation phases of the project life cycle

Analyse and assess ambiguous and open-ended problem statements eventually providing the necessary information to support the team in arriving at a solution that contributes to a business outcome

High level responsibilities include analysis, planning, coordinating, documentation and project management

Communicate and present to stakeholders to ensure a clear understanding of opportunities to seamlessly integrate with clients and partners to bring innovative solutions to the market

Challenge conventional thinking, continually promote digitalisation at relevant opportunities and articulate both proposed and delivered solutions clearly

To succeed in this role, you must possess strong entrepreneurial skills, excellent stakeholder engagement skills, strong digital/tech project management experience.

Key Requirements:

University degree in Information Technologies/Computer Sciences and/or Business Management

Digital-first mindset and an appreciation of customer experiences and UI/UX

Strong and demonstrated business analysis and project management experience required

Experience in the influence and management of diverging interests of various stakeholders and resources, ability to set priorities in a pragmatic and efficient way combined with profound cost consciousness

Proven track record of analysing business and technology requirements from clients and providing an integrated solution

More than five years' experience in leading/delivering digital/tech projects

Demonstrable experience in Agile project management methodologies

An articulate proponent of the solutions delivered, passionate about everything digital, and confident/competent to challenge conventional thinking

Excellent communication skills and strong client facing experience

Experience in reinsurance or financial services industry is an advantage

This leading European insurance firm has an outstanding reputation and offers an excellent opportunity.

If you are keen to wear multiple hats and take on a newly created portfolio, this Project Manager role is for you.

Interested candidates, apply today.

Robert Walters (Singapore) Pte Ltd

ROC No.:

199706961E | EA Licence No.: 03C5451

EA Registration No.:

R1332085 Valerie Corera
Skills