Sign in or register for a JobTech account.
Jobs that require

user research

skill

Job Description
Gather and evaluate user requirements in collaboration with product managers
Identify and troubleshoot UX problems
Illustrate design ideas using storyboards, process flows and sitemaps
Develop UI mockups and prototypes that clearly illustrate the ideas
Prepare and present to internal teams and key stakeholders
Adhere to style standards on fonts, colours and illustrations
Conduct adjustments based on user feedback
Requirement
Proven work experience as a UI/UX Designer or similar role
Portfolio of design projects
Knowledge of UX tools (e.g. Sketch, InVision, Adobe CC)
Team spirit; strong communication skills to collaborate with various stakeholders
Good time-management skills
BSc in Design, Arts, Computer Science or relevant field
Skills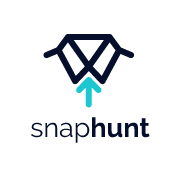 The Offer


Work with a dynamic team and be involved in a global movement
Attractive salary & benefits
Work alongside & learn from best in class talent


The Employer
Our client is an online marketplace platform that produces unique, high-quality organic food products. They are committed to staying transparent and ensuring that all farmers are ethical and sustainable.

The Job

You will be responsible for :

Writing well-designed, testable and efficient code.
Gathering and evaluating user feedback.
Working Read more
as a part of a dynamic team to deliver winning products.
Troubleshooting and debugging to optimise performance.
Responsible for implementing visual elements and their behaviours into user interactions
Working closely with frontend and backend web developers to build all client-side logic
Acting as a bridge between the visual elements and the server-side infrastructure, taking part on both sides and defining overall application looks and functions
Testing and ensuring technical feasibility of all UI/UX designs
Optimising application for maximum speed and scalability
Working with UI/UX Designer and bridging the gap between graphic design and technical implementation to define how the application looks and works


The Profile


You have at least 2 years of experience working on building production level applications
You have experience working with and projects built on Node.js
You possess knowledge of frontend technologies ranging from HTML, CSS, React / Redux, Vue js, etc.
You have experience working with databases like MySQL, PostgreSQL, MongoDB
Having basic knowledge of containerisation such as Docker is a plus
You are familiar with at least one of the cloud platform (AWS/Azure/GCP) and their services
You are interested in software development process automation – testing automation, CI/CD, etc.
You pay strong attention to detail and deliver work that is of a high standard
You are able to adapt easily and thrive in changing environments
You are a creative problem-solver.



Ref :20327067
Skills
Job Objective:

Ensure that all assigned projects are completed successfully in accordance with SAV standards and best practices and meet customer requirements
Assist the Project Manager to plan and execute projects promptly, professionally and reliably


Core Responsibilities:
Document and Equipment Preparation

Liaise with internal parties to ensure that all information and requirements are captured at the project initiation stage
Check Bill of Materials (BOM) against schematic diagram(s) to ensure that equipment is correctly purchased
Ensure Read more
that all documentation (e.g. shop drawings, equipment catalogues) is prepared and approved as part of the Construction preparation stage
>
>Coordinate with all trades for AV integration & provisioning with advice from AV Designer and Project Manager
Prepare shop drawings (e.g. Reflected Ceiling Plan, AV Equipment Layout Plan, Containment Routing, Power and Data Provision Drawing, Elevation Drawing, Installation Detail Drawing) and submission for Project Manager approval
Submit equipment catalogues and samples for approval to project stakeholders (i.e. consultants/ client/ ID)
Plan for and coordinate all off-site racking activities to meet project requirements
Ensure that equipment/ cables are correctly labelled (e.g. serial number and asset tagging are correctly documented)

Ensure accurate and on-time delivery of equipment in accordance with Delivery Order(s)
Liaise with Safety personnel to provide required information for submission of safety documents

Coordination and Progress Monitoring

Proactively monitor site progress and coordinate with Main Contractor's Site Supervisor to ensure the feasibility of AV shop drawings (i.e. can be implemented successfully on site)
>
>Proactively monitor site progress and supervise daily activities to ensure timely completion
Identify site constraints and escalate these to the Project Manager for further action
Coordinate with the Site Supervisor to implement revised shop drawings
Attend all Site Coordination Meetings with Main Contractor to ensure AV shop drawings can be implemented successfully
Attend all Progress meetings with Main Contractor to monitor site progress

Attend to any site issues and arrange for resources to rectify these
Coordinate with internal stakeholders on installation, Testing & Commissioning and project closure.
Monitor and ensure that the SAV sub-contractor delivers the contractual scope of work within expected quality standards
>
>Monitor and provide weekly site status of sub-contractor to Project Manager

Prepare and submit weekly site progress reports (including percentage of work done and progress pictures) to Project Manager on each project undertaken

Project Closing and Handover

Ensure that equipment and cables are correctly labelled (e.g. serial number and asset tagging are correctly documented)
Collaborate with various stakeholders to prepare the Operations and Maintenance Manual (OMM) for submission
Coordinate with the Post-Sales Team to ensure site familiarization
Work with internal stakeholders to arrange manpower resources to clear punch list prior to handover to end-user(s)
Arrange for end-user training to be conducted by the AV Engineering Team
Skills Interested applicants must attach updated portfolio with CV

The User Experience Designer creates and designs engaging experiences for users. He/She collaborates with key business partners to enhance user experience. He/She obtains and leverages on user feedback to drive and improve user design direction. He/She evaluates and recommends suitable user designs for implementation. He/She keeps up-to-date with the latest user design concepts and software development changes to remain competitive in Read more
the industry.

Responsibilities

Work alongside Product Managers and ensure the proposed design and UX for all mobile products is technically achievable

Enhancing user satisfaction by improving the usability, accessibility etc provided in the interaction with the product.

Conduct research activities to gather user requirements.

Partner with Designers to define and deliver new features, test new concepts and assist with final implementation.

Iterate on complex interactions, animations and pixel-perfect visual designs.

Work closely with product,development team and marketing team to define the user personae and usage scenarios of mobile app or online services.

Deliver wireframes and prototypes to communicate and test design ideas.

Design and communicate user experiences using mockups, storyboards

Improve user experiences through user testing, interviews, user research, and other means of usage analysis.

Requirements

At least 5 years of interactive work experience; experience with mobile platform products experience

Familiar with the design process and design principles and can independently complete the entire design process of the business

Strong logic analysis ability

Proficient in relevant design software, such as Axture, PS, Sketch interactive prototype tools.

An online or offline portfolio that includes your past work or projects that tell us more about your design thinking process.

Good communication skills
Skills
Responsibilities:

Providing installation, maintenance and repairs on equipment within Singapore to assure continuity of customer operations and high levels of customer satisfaction
Primary services include hardware maintenance, installation, basic software support (inhouse training provided)
Responsible for ownership of all customer issues/needs that are voiced or observed and acts appropriately;
Verify that the site environment meets the requirements prior to installation or rollout; Install customer systems according to the installation plan, certify that Read more
the installation or setup of the product meets the customer's requirements
Analyze and correct all technical problems on equipment within assigned customer accounts.
Perform periodic preventive maintenance routines on products and installs modifications to equipment.
Routine jobs to overhauls and maintenance repair.

Requirement

NITEC or Diploma in Electronic, Mechatronic, Mechanical, Electro-mechanical discipline
0 - 2 years of related experience
Personal computer skills (Microsoft Operating Systems and Microsoft Office Application),
Basic System OS and Applications (Microsoft Windows)

HOW TO APPLY:
Applicants who possess relevant experience for the above responsibilities are most welcome to apply. If you do not possess the above experience, your application will still be considered on individual merits and you may be contacted for other opportunities.

Please submit your updated resume in MS format by using the APPLY NOW BUTTON or send resume to [Click Here to Email Your Resume]

Our dedicated and approachable MCI consultants will get back to you soon for a confidential discussion.

Please include the following information in your resume:

Education background
Work experiences in point forms
Reason (s) for leaving
Current and expected salary
Date of availability / Notice period

By submitting your personal data and/or resume, you give consent to collection, use and disclosure of your personal data and/or resume by the company (or its agent) for the purpose of the processing and administration by company relating to this job application.
**We regret to inform that only shortlisted candidates would be notified. **
>We wish you all the best in your career search.
Fong Ming Fei (Alex)
>Registration Number: R1549345
>EA License Number: 06C2859
Skills We are looking enthusiatic individuals to join us as Management Associates!

Programme Progression:

Management Assoicates are required to successfully perform the following roles as part of their progression with the company in retail operations:

Customer Service Executive ->Senior Customer Service Executive -> Supervisor -> Training Assistant Shop Manager-> Assistant Shop Manager -> Training Shop Manager -> Shop Manager

The Program

Phase 1:

Retail Exposure Program Trainees will undergo OJT by assigned buddy and perform Read more
the roles of sales/service professional and Shop Manager. Following are some hands-on skills that trainees will have to be competent at:

Shop Tour – Understanding the trading areas

Selling Floor – Display standards, color coordination of products etc

Stock Room – Inventory Management

Pricing & Product Knowledge

Promotion & Sales Process

Customer Service Standards

Sales / Targets Achievement

People Management and Development

Documentation and procedures

Phase 2:

Leadership Development Program Leading & Coaching Sales Associate in the retail outlets for the day-to-day sales and operations duties

Managing sales targets including setting and monitoring of sales targets

Responsible for maintaining professional standards of customer care including managing customer feedback, performing customer recovery and etc.

Managing inventories of the outlets including organizing the storeroom, ensuring adequate stock level & sizing

Managing visual display

Executing other administrative duties that include:

conducting staff appraisal, staff scheduling and roster, setting of sales targets and etc.

Quarterly presentations to the Operations Team and Management

Requirements:

Must have a Degree in Business Management or related discipline

Willing to work retail hours

Willing to work in a fast-paced environment.

Possess effective interpersonal skills and love to interact with people from all walks of life

Sales oriented and passionate for achieving of sales targets

Possess good salesmanship and sense of entrepreneurship

Able to work effectively with a diverse workforce i.e. people of different ages, races and etc

Maintaining a well-groomed, professional appearance while at work

Strong interest in fashion styling

Fun, vibrant & outgoing personality with great personal style

Keen sense of fashion and a passion for the fashion industry

To apply, please email resume with recent picture to tiffany@simonconsultancy.com

EA License:

10C5394

EA Reg. No:

R1101892
Skills Handle the day-to day operations in Training Admin.
Ensure the smooth running of operations in accordance to prescribed policy, standing operating procedures and customer's expectations.
Responsible for meeting KPIs.
Address customer issues promptly.
Adhere to high ethical standards, and comply with all regulations/applicable laws.

Requirments:

At least a diploma in Human Resources or relevant discipline.
At least 2 years of experience for in HR or related field. Past experience Training Admin and/or HR generalist is a Read more
must.
Past HR experience in government ministries and statutory boards is preferred.
Tech-savvy with good proficiency in Microsoft Office.
Strong aptitude to learn and pick up new skills, highly adaptable.
High level of initiative and mindset of continuous improvement.
Good interpersonal and communication skills.
Skills
Date:

Mar 15, 2020

Why is Ericsson a great place to work?

Founded in 1876, Ericsson has its headquarters in Stockholm, Sweden. Net sales in 2014 were SEK 228.0 billion (USD 33.1 billion). Ericsson is listed on NASDAQ OMX stock exchange in Stockholm and the NASDAQ in New York. Ericsson is the driving force behind the Networked Society where every person and every industry is empowered to reach their full potential. Read more
Mobility, broadband and the cloud are transforming the world, enabling industries and society to provide better services, capture new opportunities, improve businesses, increase efficiency, and create new user experiences.

Our services, software and infrastructure support every major telecom operator in the world. The transformation that this brings allows people, business, and society to fulfil their potential and build a more sustainable future.

With some 115,000 employees and customers in 180 countries, we combine global scale with technology and services leadership. We support networks that connect more than 2.5 billion subscribers. 40 percent of the world's mobile traffic is carried over Ericsson networks. And our SEK 100 billion investment in research and development over the last three years ensure that our solutions - and our customers - are at the forefront of innovation.

At Ericsson, we give our employees the freedom to think big. Your ideas and innovations can turn into achievements that impact society and change the world. Are you ready to be a change-maker? Learn what makes YOU + Ericsson a powerful combination. Join us today.

Job Summary:

We are now looking for a Customer Security Director, who will be responsible for strengthening Ericsson's capability to sell, deliver and develop solutions that efficiently and effectively define and meet our Customer's Security needs. The Customer Security Director (CSD) is a dedicated Business Partner and Senior Advisor towards the customer to the Global Customer Unit / Customer Unit and their Sales and Delivery teams, as well as a single point of contact toward the Customer for all matters related to Security. The roles main purpose is not to sell security solutions but enable overall sales based on Ericsson security posture. And to create a mutual understanding of how Ericsson's and our customer jointly can reach their wanted security posture

You will:

Will serves as the single point of contact between the Customer and Ericsson for all matters related to the Security of the solution or services proposed or provided by Ericsson.

Proactively establish yourself as a trusted advisor towards the customer (as well as internally towards sales and delivery teams), when it comes to Security, to ensure the Customer's Security concerns are identified, understood, acknowledged and addressed.

Will ensure the Customer's Security concerns are identified, understood, acknowledged, addressed, reflected correctly in the contract, and build a structure to verify that we deliver what we promised (contractually) when it comes to security. Drive delivery and gap closure affecting the delivery of the project. As an example:

Work in both the pre-sales and post-sales capacity by assessing the customers' requirements, designing solutions or services to meet customer expectations.

Proactively consult with customers in a wide range of security domains, including risk assessment, governance, data management, product privacy, product security hardening, ISO 27001 security controls and procedures and vulnerability assessment, etc.

Proactively advice to Ericsson Customer Units (CU) and other decision makers on security issues, including the management of security risks;

Proactively partner with Project Management to deliver communications, plans, timelines and other activities required for successful service delivery;

Monitor the security services delivered by the Ericsson to ensure they meet the agreed service level defined in the Service Level Agreements. Review of Service Level Agreements to ensure that customers objectives are achieved.

Coordinate all matters related to vulnerability issues as well as Audits.

Hold governance meetings on security subjects according to the program Governance structure.

Be expected to contribute to Ericsson thought leadership within security and privacy.

Travel up to 40% international and nationally

Interfaces

Develop current and emerging customer security-related requirements with key stakeholders in the development domains, Market Area's and Group Function's where new or further development should be considered.

Handle incident and vulnerability communication between customer, local account, PSIRT (Product Security Incident Response Team) and PDU's (Product Development Units).

Your qualifications:

Mini 8+ Years of Telecoms security and compliance assessment experience as well min. of 5 Years of work experience in presales/sales engagements in relevant context as well as security operational experience.

Subject matter expertise in the Telecoms industry and/or IoT, including proven experience working with the product security and privacy rules, as well as working knowledge of security frameworks and regulations such as NIST, ISO, CSF, ISAE/SSAE SOC, HITECH, and Breach Notification. (27001/2, ISO 22301. etc) , ISAE/SSAE. PCI-DSS, OWASP, etc

Security Certifications such as CISSP, CISA, CISM, CCSFP, HCISPP, or CIPP

A solid understanding of security technologies including network and application security, firewalls, access management, and data protection;

Highly Customer oriented with a consultative way of working.

Be a generalist across a number of cyber security domains but have Technical competence to understand solutions and architecture and have the ability to assess customer requirements and compare to security assessments.

Experience of engaging, advising and influencing at all levels of an organization including senior managers, whilst projecting credibility and self-assurance;

"We will not be providing a work permit/visa or relocation for this position."

Ericsson provides equal employment opportunities (EEO) to all employees and applicants for employment without regard to race, color, religion, sex, sexual orientation, marital status, pregnancy, parental status, national origin, ethnic background, age, disability, political opinion, social status, veteran status, union membership or genetics.

Ericsson complies with applicable country, state and all local laws governing nondiscrimination in employment in every location across the world in which the company has facilities. In addition, Ericsson supports the UN Guiding Principles for Business and Human Rights and the United Nations Global Compact.

This policy applies to all terms and conditions of employment, including recruiting, hiring, placement, promotion, termination, layoff, recall, transfer, leaves of absence, compensation, training and development.

Ericsson expressly prohibits any form of workplace harassment based on race, color, religion, sex, sexual orientation, marital status, pregnancy, parental status, national origin, ethnic background, age, disability, political opinion, social status, veteran status, union membership or genetic information.

Primary country and city: Singapore (SG) || || Singapore || Consulting&SysInt

Req ID: 329064
Skills
Benefits summary:

Basic UP $2000 + Yearly Bonus (AWS + VB)
5.5D
Location at ouutram park

Job scope:

Manage daily operational activities to ensure smooth handling of customers.
Ensure vehicles are in good condition before deliver to customers for Open Rental.
Inspection of returned vehicles and make assessment of damages for Close Rental Assessment.
Be the main person to manage all assigned customer feedback/ complaints in relation to vehicle conditions and repairs.
Performs ad hoc duties as Read more
assigned by Supervisors

Additional Information:
>Applicants who possess relevant experience for the above responsibilities are most welcome to apply. If you do not possess the above experience, your application will still be considered on individual merits and you may be contacted for other opportunities.
>Please submit your updated resume in MS format by using the APPLY NOW BUTTON.
>Please include the following information in your resume:

Education background
Work experiences in point forms
Reason (s) for leaving
Current and expected salary
Date of availability / Notice period

**We regret to inform that only shortlisted candidates would be notified. **
>We wish you all the best in your career search.
>Note: By submitting your personal data and/or resume, you give consent to collection, use and disclosure of your personal data and/or resume by the company (or its agent) for the purpose of the processing and administration by company relating to this job application.

Wong Shu Min (Jasmine)
>Registration No: R1988725
>MCI Career Services Pte Ltd
>EA License No: 06C2859
Skills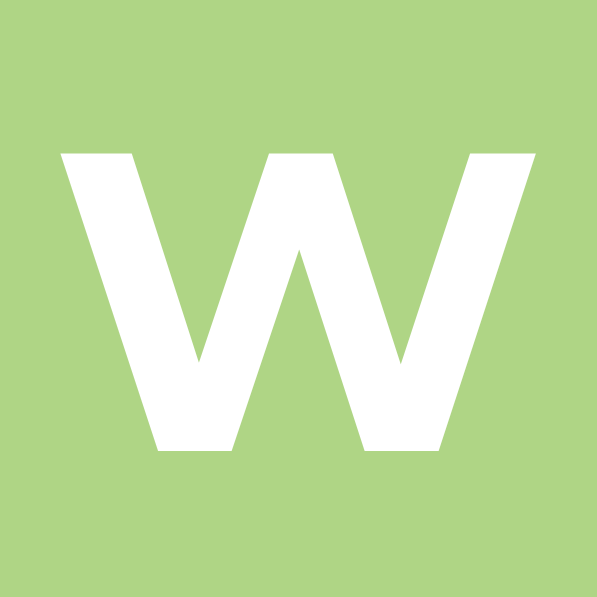 Lead Software Developer (WQResearch technology)

WorldQuant develops and deploys systematic financial strategies across a variety of asset classes and global markets. We seek to produce high-quality predictive signals (alphas) through our proprietary research platform to employ financial strategies focused on exploiting market inefficiencies. Our teams work collaboratively to drive the production of alphas and financial strategies the foundation of a sustainable, global investment platform.

Technologists at WorldQuant research, design, code, Read more
test and deploy projects while working collaboratively with researchers and portfolio managers. Our environment is relaxed yet intellectually intense. Our teams are lean and agile, which means rapid prototyping of products with immediate user feedback. We seek people who think in code, aspire to solve undiscovered computer science challenges and are motivated by being around like-minded people. In fact, of the 600 employees globally, approximately 500 of them code on a daily basis.

WorldQuants success is built on a culture that pairs academic sensibility with accountability for results. Employees are encouraged to think openly about problems, balancing intellectualism and practicality. Great ideas come from anyone, anywhere. Employees are encouraged to challenge conventional thinking and possess a mindset of continuous improvement. Thats a key ingredient in remaining a leader in any industry.

Our goal is to hire the best and the brightest. We value intellectual horsepower first and foremost, and people who demonstrate an exceptional talent. There is no roadmap to future success, so we need people who can help us create it. Our collective intelligence will drive us there.

The Role:

WorldQuant is seeking an exceptional individual to lead the design and implementation of large-scale, distributed software systems for running large volumes of internal trading models. The candidate is expected to work closely across teams within WorldQuant as a hands-on leader, and at the same time, guide and mentor junior developers in industrial best practices for software design. A successful candidate will possess an in-depth knowledge of design patterns, software architecture and development principles and how to implement them in practice. He/she should be familiar with modern, state-of-the-art technologies used in distributed and containerization systems. In addition, he/she needs to be familiar with various database technologies and understand proper data modeling principles.

The candidate must have strong knowledge of Python 3 and associated libraries. The engineer needs to demonstrate code discipline, consistently writing unit tests and documenting all code. This person should have a solid understanding of the development process pipeline, practicing effective code version control, as well as Continuous Integration and Deployment methodologies. Most importantly, the candidate must be pro-active and be able to challenge status quo so as to constantly improve systems and business process, and adapt quickly to changes in the underlying software system and hardware infrastructure.

What Youll Bring:

Degree in a quantitative or technical discipline from a top tier institution

6+ years of experience as a developer with experience in developing distributed systems

Capable of mentoring and guiding junior members of the team in developing software systems

Demonstrated ability to program in Python (working knowledge of Numpy, Pandas, Django and Asyncio) and developing cluster-based applications on Linux/Unix platforms; familiarity with scripting languages

Possess a strong mathematical background to better understand the quantitative environment and more effectively translate business requirements into software solutions

Familiarity with technologies related to distributed and containerization systems such as Kafka, Redis, ZooKeeper, Mesos, Docker and Kubernetes

Experienced in using relational (MySQL, Postgresql etc.) and NoSQL (Cassandra, MongoDB) databases

Exceptional communication skills in both verbal and written form

Excellent problem solving abilities and judgment with strong attention to detail

Mature and thoughtful, with the ability to operate in a collaborative, team-oriented culture

Motivated by the transformational effects of technology-at-scale

#LI-RS1

Copyright © 2020 WorldQuant, LLC. All Rights Reserved.

WorldQuant is an equal opportunity employer and does not discriminate in hiring on the basis of race, color, creed, religion, sex, sexual orientation or preference, age, marital status, citizenship, national origin, disability, military status, genetic predisposition or carrier status, or any other protected characteristic as established by applicable law.
Skills