Sign in or register for a JobTech account.
Jobs that require

variance analysis

skill </strong>

SCOR

</p>

APAC

Singapore Singapore (SG)

|

Financial Analyst

Permanent

Finance & Accounting

Job Summary

The incumbent will be part of a growing Singapore HUB finance that provides a good learning ground on analysis for the countries in the region on management expenses and accounting functions for APAC.

The Finance Analyst will :

Work closely with Head of AP Expenses & Budgeting in relation to cost centres management and cost controlling function

Assist in analysis of management expenses on a Read more
quarterly basis

Assist in verification and administration of information in Purchase-To-Pay system

Contribute to group / local projects

Assist in other reporting matters

Key duties and responsibilities

Assist in coordinating Asia Pacific Hub budget and Mid Year Budget Review (if any) exercise

Assist in weekly landing expense numbers with explanation to Paris Head Office during quarter close month

Assist in quarterly Asia Pacific Hub management expense analysis to Paris Head office

Generate and ensure accuracy of management expense variance analysis report to cost centre managers on a quarterly basis

Assist in verification and administration of information in Purchase-To-Pay system

Perform any other ad hoc duties including cost analysis and group requests (40-50%)

Required experience & competencies

Experience:

3 - 4 years of accounting and analyst experience will be preferred

Experience in SAP preferred

Advance excel skill is required (VBA will be an advantage)

Personal Competences:

Meticulous and committed

Pleasant personality with positive attitude

Team players with initiative and self-starter

Flexible and think on the feet

Excellent communication skills

An ability to work autonomously

Required Education

Tertiary and/or professional accountancy qualification
Skills
JPMorgan Chase & Co. (NYSE: JPM) is a leading global financial services firm with assets of $2.5 trillion and operations worldwide. The firm is a leader in investment banking, financial services for consumers and small business, commercial banking, financial transaction processing, and asset management. A component of the Dow Jones Industrial Average, JPMorgan Chase& Co. serves millions of consumers in the United States and many of the world's Read more
most prominent corporate, institutional and government clients under its J.P. Morgan and Chase brands. Information about JPMorgan Chase & Co. is available at www.jpmorganchase.com.

J.P. Morgan is a place for talented people from all backgrounds and perspectives because our clients come from all backgrounds and perspectives. We encourage a culture of inclusion, where everyone's opinion counts and all employees have the freedom to deliver their absolute best. This is why we work hard and invest in attracting and developing a diverse workforce. Learn more about our Business Resource Groups in how they help our employees build successful careers and reach their greatest potential.

The Markets Product Control team within IB Finance and Business Management produces daily P&L and risk reporting, performs balance sheet and capital management functions and ensures the accuracy and integrity of the Financial Statements. The team partners closely with Front Office, Business Management, Financial Control, Middle Office, VCG, and Market Risk to drive the control agenda across the business.

The successful candidate should demonstrate strong knowledge in the 3 core Product Controls areas:

1- Balance Sheet Usage, Funding and Regulatory Reporting

2-Product Knowledge and daily PnL reporting

3-Good understanding of Risk

Responsibilities:

• Production and oversight of daily PnL and Risk reports, with relevant understanding of the drivers

• Monitoring and understanding of the Business Balance Sheet and work with managers to optimize it

• Prepare, verify accuracy, and perform variance analysis for monthly and quarterly regulatory reporting disclosures.

• Constant focus on operating efficiently and improving processes while maintaining a strong control environment.

• Participate and drive in several on-going and ad-hoc projects

• Be the Business go-to person for any financial information

Qualifications

• Develop and maintain key relationships with senior managers in Front Office, Business Management and Support functions.

• Be comfortable liaising with business and risk managers and exerting influence over these partners when necessary to further the control agenda.

• Be a highly-motivated individual who is able to handle a high level of complexity in their product coverage.

• Shift focus of task with relative ease in accordance with changing priorities and be comfortable dealing with a sometimes stressful, fast-paced trading and month end priority-driven environment.

• Demonstrate a strong understanding of the end to end control environment

• Understand the regulatory, credit, market risk, tax and accounting issues as they relate to the product or legal entities the business transacts within.

Required Skills & Experience:

• Bachelor's degree in Finance, Accounting, or Business

• CA, CPA Qualified - desirable

• Minimum 3 to 5 years of experience in similar role

• Deep understanding of principles of P&L and Risk management for derivatives

• Strong understanding of Balance Sheet and how it applies to a markets business

• Strong analytical and problem solving skills

• Excellent desktop/spreadsheet/database skills

• Excellent verbal and written communication skills

• Ability to work under pressure
Skills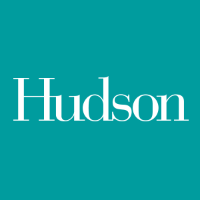 The Role

Reporting into the Global Finance Director for Projects, the Project Accountant will be responsible for:

Project Controlling:

You will monitor and control the financial activities of certain running projects within the APAC Region

You will ensure that the projects adhere to the project calculation and highlight deviations

You will provide project variance analysis where appropriate and recommendations to improve project financial performance

You will communicate the insights to the management and suggest Read more
actions based on sound analysis

You will identify and analyze trends on current and past project financial reports

General Accounting:

You will coordinate financial planning, rolling forecasts, and further develop the organization's financial strategy.

You will review and analyze period end closing activities and liaise with the teams as required.

You will be responsible for the preparation for monthly, quarterly and annual reports

You will proactively ascertaining deviations to the forecast and suggest counter measures.

The Successful Candidate

Professional work experience in accounting role or similar

Relevant background in project controlling, financial analysis, and business planning, preferably in a multinational environment

Excellent knowledge of International Financial Reporting Standards (IFRS)

Previous experience in using ERP systems

Excellent MS Office skills in Word and Excel

Experience in handling accounting related queries and providing accounting support to stakeholders

xiangjie.ong@hudson.com

EA Personnel Registration ID

: R1876022

EA License Number:

18S9265
Skills
Your role
>
>Are you a motivated self-starter? Do you have the know-how for analyzing financial information? We're looking for someone like that to help us:
>

report financial information and regulatory returns, such as financial statements, related footnotes, variance analysis and commentary
carry out preparation, review, filing and compliance in connection with local reporting requirements
prepare financial and other information to both local and global regulators (like MAS, HKMA and FINMA)
system testing, report Read more
standardization and implementation of regulatory reports within APAC region

Your team
>
>You'll be working in the APAC Entity Reporting team in Singapore. We are a high-profile role with significant interaction with a broad and diverse range of areas; including Country Controller, Business Managers, Group Treasury, Market Risk, Credit Risk, Legal, Operations, Auditors and other Finance functions. Positioned as part of a bigger APAC Financial Accounting and Controlling team, key responsibilities include review of regulatory, financial & statutory reporting, engage in robotic automation to ensure efficient processes and strong control environment are in place to support these processes and implementation of new regulatory reporting.
>
>Your experience and skills
>
>You have:
>

a university degree in accounting, business, ACCA or similar field
2-3 years of financial and regulatory reporting experience
>knowledge of banking products
knowledge of robotic process automation software or willingness to learn automation tools
>

You are:
>

methodical, concise and accurate, with strong attention to detail
able to apply technical understanding to practical problems (you can't be replaced by a robot)
#1163951
Skills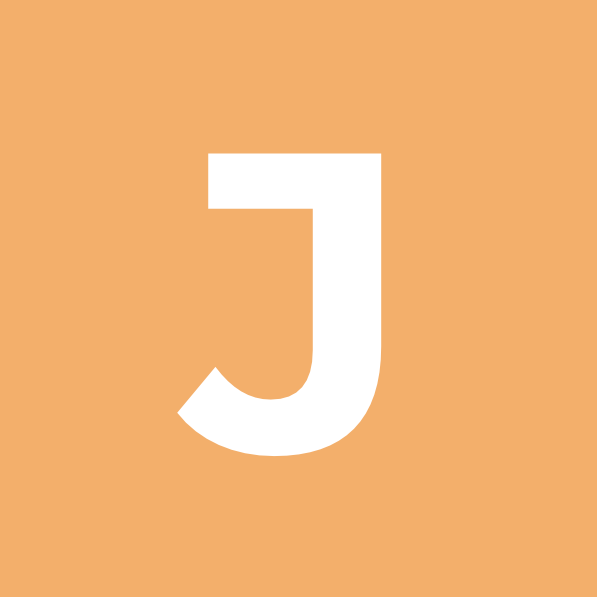 Regional Finance Intern

What's your ambition? Is it a big goal or small steps? Professional or personal? We'd like to know, because we make your ambitions our business. And if you have ambitions in property consultancy, helping you achieve them is what we do best.

What this job involves:

Controller-ship Activities

You will assist the controller-ship team in implementation of upgraded accounting system PeopleSoft 9.2 and support the Regional Finance team in Read more
the month-end closing and quarter-end closing deliverable. This includes updating and tracking the status for the month-end submission checklist, keeping track of the working capital submissions from countries, and assisting in other month-end close and quarter-end close activities. You may also be involved with administering and updating company accounting and finance policies, and assisting in revenue reviews. You will also assist in any other ad-hoc projects assigned to you during the internship.

Financial Planning & Analysis

You will also be exposed to FP&A activities during your internship, and support the FP&A lead in the quarter-end operating reviews. Your role is to support the FP&A Team in preparing performance reports for variance analysis across countries by business lines, including consolidation of reports and preparing the presentation slides to key global executives and leaders of JLL.

What we can do for you:

You'll join an entrepreneurial, inclusive culture. One where we succeed together – across the desk and around the globe. Where like-minded people work naturally together to achieve great things.

Our Total Rewards program reflects our commitment to helping you achieve your ambitions in career, recognition, wellbeing, benefits and pay. We'll offer you a competitive salary and benefits package.

Join us to develop your strengths and enjoy a fulfilling career full of varied experiences. Keep those ambitions in sights and imagine where JLL can take you...

Apply today!
Skills
Your new company

This multinational bank is looking for a MAS 610 regulatory reporting specialist to prepare and manage procedures within the finance team.
>
Your new role

Operating in a cohesive team, your main responsibility is to maintain the Bank's regulatory reporting function through the application of your astute analytical skills and experience.
>
>This includes:
>
MAS 610 project implementation
Preparation of MAS reports
Conduct Variance Analysis
>Liaison with regulators and internal stakeholders on reporting matters
Liaison with Read more
auditors and preparation of annual statutory accounts
Month-end closing and ledger reconciliation activities

What you'll need to succeed

We are looking for a proactive, independent and knowledgeable candidate; preferably with an audit/banking background in financial services with 3-5 years of experience. You must also possess experience in MAS 610 projects/regulatory reporting.

What you'll get in return

This global bank is offering this role with an attractive salary along with an opportunity to garner valuable experience.
>
What you need to do now
>If you are the right person for this role, please apply and send your CV to Darrell at Darrell.eng@hays.com.sg to advance forward. If this job isn't quite right for you but you are looking for a new position, please contact us for a confidential discussion on your career.

EA Reg Number: R1985870
>EA License number: 07C3924
>Company Registration number: 200609504D #1163586
Skills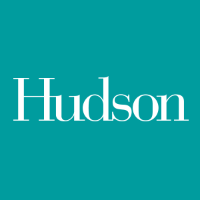 THE COMPANY

Our client is a European MNC in the medical devices industry with a global revenue of more than 10 Billion Euros. They have achieved a steady year on year growth and due to the rapid expansion of production volume, they are looking to onboard a new Cost Accounting Manager.

THE ROLE

Report to the Plant Finance Director

Preparation of financial reports for monthly closing and generating the monthly management reports Read more
for the Singapore Plant and related sub-entities.

Performing variance analysis on actual vs budget for the various cost centres for the plant, including effective business partnering with plant section leaders to analyse production variances.

Ensuring accuracy of inventory and material master.

Lead the yearly costing review, including raw material cost, labour cost and other overheads.

Oversee annual stock-taking plans

Be an integral part of the management team to continuously explore cost-savings initiatives

REQUIREMENTS

Possesses a Degree in Accountancy/ Finance / Business

8-10 years of experience in a manufacturing industry and has prior experience in costing / plant finance is a must.

Candidates with prior experience in production controlling will have a strong advantage

Proficient with SAP R3 and Microsoft Excel.

Able to communicate effectively in a culturally diversified environment

To submit your application, please apply online using the appropriate link below or email your CV in Microsoft Words format to xavier.chow@hudson.com, Your interest will be treated in the strictest of confidence.

Xavier Chow

Reg. #: R1876576

Hudson Global Resources (Singapore) Pte Ltd

EA Licence #: 18S9265

Privacy Statement

Data collected will be used for recruitment purposes only. Personal data provided will be used strictly in accordance with the relevant data protection law and

Hudson's personal information

and

privacy policy
Skills Overview of Role

This position will report to the Head of Finance, Singapore, who in turn has a functional reporting line into the Head of Wealth Finance based in London and the Chief Executive Officer in Singapore. The key responsibilities of this role include:

Responsible for all input and processing of the Oracle account payable system including journal entries

Monthly closing procedure in Oracle and liaising with Service Centre on migration Read more
of data

Variance analysis on monthly result after month end close

Preparation of Bank Reconciliation and Audit Schedules

Maintaining an appropriate procedures and control framework around the reporting and forecasting processes to minimise the risk of misstatement

Assist local business and management with regular and ad-hoc projects as and when required

Working closely within the local Finance team and SCZ (outsourcing partner, Service Centre Zurich) who is supporting accounting and reporting, London Finance and asset management entity finance

Other ad-hoc tasks or projects when required

Essential Skills

Qualified Accountant or equivalent

Good understanding of the Singapore and regional financial industry practices and requirements, in particularly wealth management business

Be able to interact with internal and external stakeholders and to understand cross cultural differences

Strong written and verbal communication skills

Commitment and energy and good analytical skills

Ability to work on multiple deliverables concurrently and under own initiative.

Desirable Skills

At least 3 to 4 years of relevant experience in accounting and financial control environment.

Experience in T24 and Oracle is preferable, but not essential
Skills It's an interesting time for you to come on board at Vopak! Around the world, we connect the supply of and demand for vital products and resources. Energy that allows people to heat their homes and travel the world. Food for a growing planet. And chemicals for the production of various materials. Products that are vital to people's lives. We ensure the safe, efficient and clean storage of Read more
such vital products. The global energy transition, the growing world population, and all new possibilities of emerging technologies and new energy sources make this a very interesting time to join our company.

The Regional Finance Analyst will drive value conservation and creation for Vopak Asia (VAS) through strong business partnering with our operating companies (OpCos) and joint ventures (JVs). The key focus areas will include ensuring that necessary financial rigour and analytics are effectively in place, identifying areas of improvement in Division & OpCos' FP&A processes and collaborating with key stakeholders to establish clear and new key performance indicators (KPIs) to drive business performance. The strong ability to analyse and communicate key information, and influence and challenge the status quo is critical. This role will report to the Regional Finance Controller.

Responsibilities:

Co-lead with the Regional Finance Manager / Regional Finance Controller to manage the:

reporting and monitoring rigour for Asia and Middle East region in particular in developing a set of robust processes including the creation of management pack and review cycle for Division; and

the required reporting rigour from Corporate including quarterly estimates and annual budgeting exercise.

Monitor OpCos' performance including variance analysis against estimates and budget. Understand key commercial and operational drivers of results and related sensitivities. Ensure OpCos' teams understand and resolve the gaps in meeting expected targets.

Close partnering with OpCos to develop analyses that lead to actionable insights that will improve business decision making, performance and growth.

Challenge the business with a critical view and propose opportunities to improve, identify and drive competitive opportunities.

Improve performance metrics / KPIs (e.g. cost efficiency, throughput and productivity) and understand how the business performs against critical KPIs.

Division Tagetik SME in issue resolution, coordination efforts with Corporate and driving system improvements.

Actively support and provide financial leadership to OpCos and JVs in FP&A processes.

Lead or coordinate Corporate efforts to improve FP&A processes where necessary.

Involve in CAPEX and Sustainability reviews.

Active participation in related projects and initiatives.

Requirements:

At least 7 years of related working experience preferably in FP&A.

At least Bachelor degree in Accountancy and CPA qualified.

Proven experience in identifying key metrics, building reports and analytical views in business intelligence tools. Attentive to details and develop meaning interpretation of complex data.

Understanding of how to drive value in business and across diverse functions.

Demonstrate high degree of curiosity, strong commercial acumen and value creation perspective. Willingness to challenge status quo.

Builds trust across multiple stakeholder groups.

Excellent written & communication skills.

Strong problem solving and analytical skills.

Knowledgeable on ERP and reporting systems/tools.

Able to deal with ambiguity and tenacious.

Able to travel up to 30%.

What we offer:

Every career at Vopak is given the opportunity to shine! When you join Vopak, you can count on:

A challenging position with a high degree of responsibility in a Dutch multinational with a history over 400 years;

Highly motivated colleagues;

Room to grow through professional training and personal development opportunities at national and international level.
Skills

European Pharma MNC

Good Benefits

THE COMPANY

Our client is a European MNC in the medical devices industry with a global revenue of more than 10 Billion Euros. They have achieved a steady year on year growth and due to the rapid expansion of production volume, they are looking to onboard a new Cost Accounting Manager.

THE ROLE

Report to the Plant Finance Director

Preparation of financial reports for monthly closing and generating the Read more
monthly management reports for the Singapore Plant and related sub-entities.

Performing variance analysis on actual vs budget for the various cost centres for the plant, including effective business partnering with plant section leaders to analyse production variances.

Ensuring accuracy of inventory and material master.

Lead the yearly costing review, including raw material cost, labour cost and other overheads.

Oversee annual stock-taking plans

Be an integral part of the management team to continuously explore cost-savings initiatives

REQUIREMENTS

Possesses a Degree in Accountancy/ Finance / Business

8-10 years of experience in a manufacturing industry and has prior experience in costing / plant finance is a must.

Candidates with prior experience in production controlling will have a strong advantage

Proficient with SAP R3 and Microsoft Excel.

Able to communicate effectively in a culturally diversified environment

To submit your application, please apply online using the appropriate link below or email your CV in Microsoft Words format to xavier.chow@hudson.com, Your interest will be treated in the strictest of confidence.

Xavier Chow

Reg. #:

R1876576

Hudson Global Resources (Singapore) Pte Ltd

EA Licence #:

18S9265

Privacy Statement

Data collected will be used for recruitment purposes only. Personal data provided will be used strictly in accordance with the relevant data protection law and Hudson's personal information and privacy policy

BBBH66193_157026121518056
Skills