Sign in or register for a JobTech account.
Jobs that require

vendor management

skill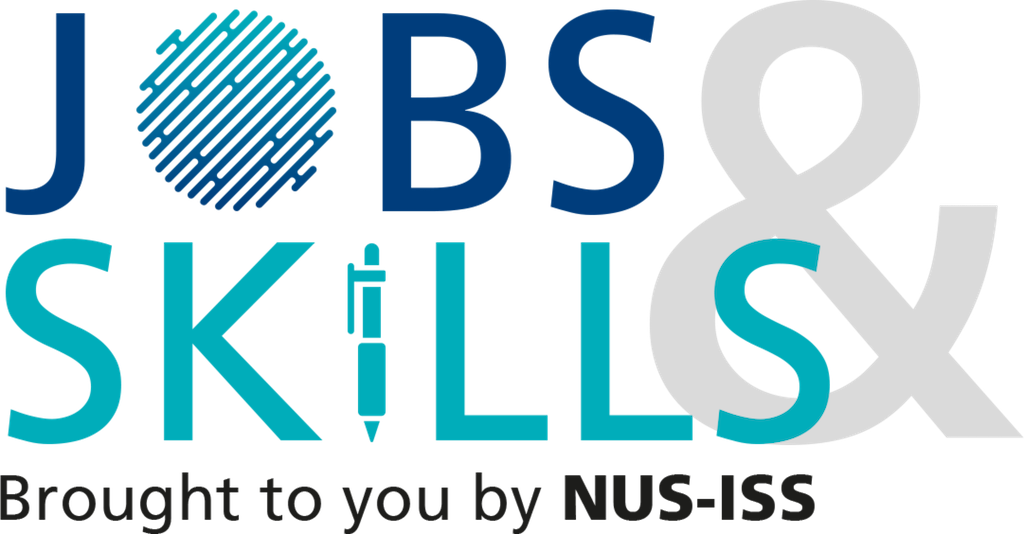 Singapore Airlines is looking to hire NUS-ISS talent.
'- Review and analyse business requirements. Propose IT solutions and implement according to digital roadmap timeline.
- Work with business units and relevant functional managers to ensure that solutions delivered are aligned to the digital Enterprise Architecture and IT Application roadmap.
- Track and identify feasible airline applications, key technology trends and technologies for awareness, and potential adoption by the business.
- Liaise with vendors for implementation of enhancements and Track prompt resolution of system issues.
- Manage key Application development projects under the Customer Service portfolio. Anticipate potential issues that might impact the project. Track and report project status to project steering committees.
- Monitor the product roadmap for periodic upgrades. Assist the business in the budgetary sizing of their IT plans.C5
Skills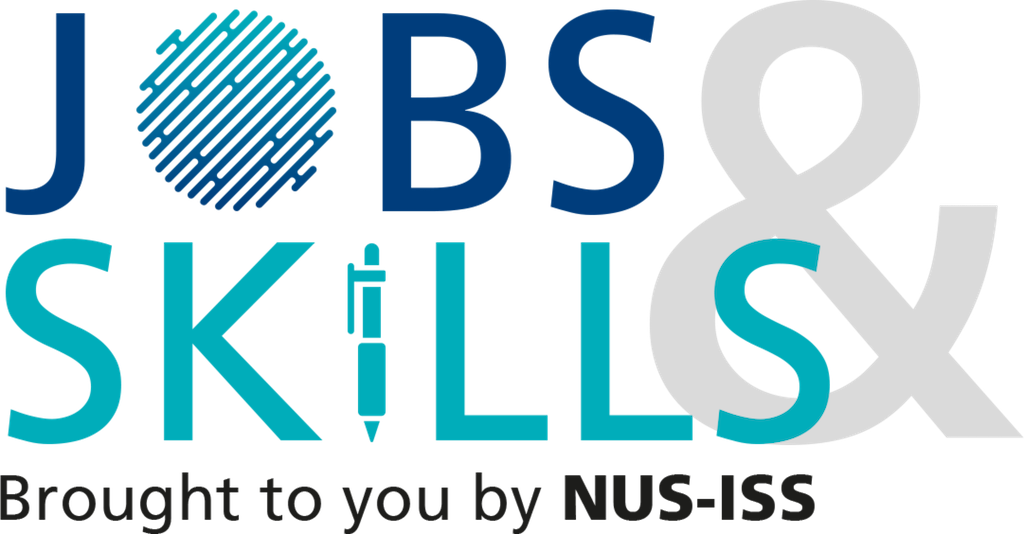 We have a great opportunity for a talented and self-motivated Application Support to join our Financial Services Industry team at NCS. At NCS, we seek to nurture talents in creating and developing innovative solutions. If you are passionate about new technologies and new ideas, NCS could be a place for you!
Roles & Responsibilities
• Manage and prioritize incident tickets routed to L2/L3
• Troubleshoot, perform root cause analysis
• Provide trend analysis and root cause analysis on recurring incidents and defects, conduct post incident reviews
• Track, manage and report on relevant SLAs
• Support disaster recovery and audit exercises
• Conduct impact assessment on version upgrades and patches
• Perform production release and patch management
• Maintain knowledge base
• Review and plan continuous improvements

The ideal profile should have / be
• Minimum 4 years of relevant IT experience
• Mature people management skills and experience in vendor management
• Technically hands-on IT professional and equipped with the following languages, tools and technologies:
• NET with finance compliance, Angular OR Java with Sailpoint
• Framework; Microsoft SQL Server; MS Server Stored Procedure; Good to have Informatica, Tableau, Oracle
• Strong customer-service orientation.
• Works well in multicultural workplace
• Preferably to be able to front customer in technical/domain discussion and hands-on coding when necessary

Skills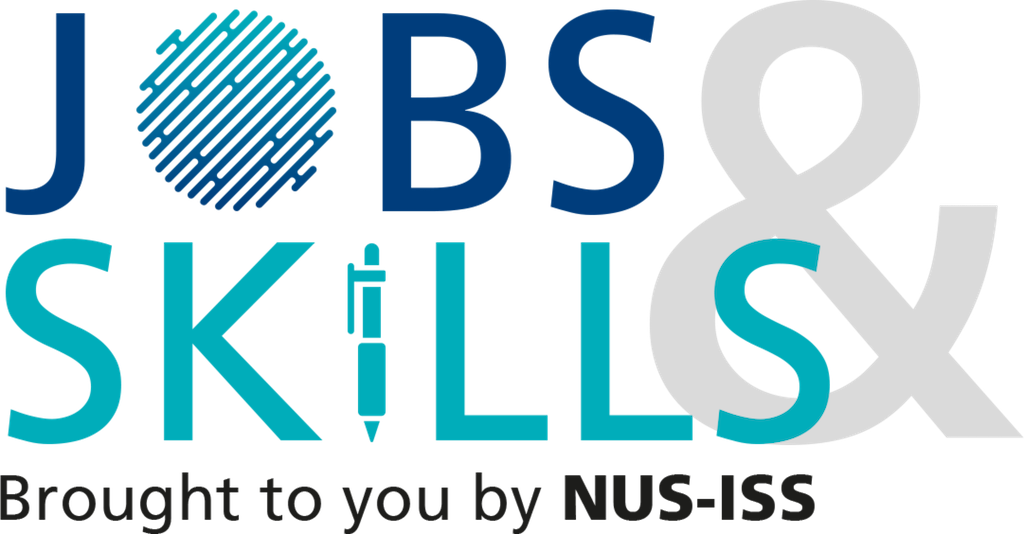 We have a great opportunity for a talented and self-motivated Assistant/Project to join our Financial Services Industy at NCS. At NCS, we seek to nurture talents in creating and developing innovative solutions. If you are passionate about new technologies and new ideas, NCS could be a place for you!
Assistant/Project Manager is responsible for the managing and implementing of medium scale IT projects with quality, within scope and to ensure deliverables are on time and conform to processes and standards meeting customer's requirements
Roles & Responsibilities
Project Delivery
• Analyse and document requirements by liaising with a range of people including users and managers, drawing together information needs across a distributed organisation
• Establish and prepare project plans, risk management plans, project milestones and deliverables in consultation with business users and architect/designer
• Manage the implementation of the project on a daily basis with regard to schedules, budget, manpower and quality
• Manage the scope definition and change control mechanism
• Escalate and discuss project overrun issues, scope creep, integration issues, resource requirements with Project Director (PD)/Service Delivery Director (SDD)
• Manage integration of various components of the project including hardware, software installation, testing, business process review, redesign, application development, migration and data conversion etc.
• Manage project activities to ensure timely delivery, including identification of critical path, monitoring and driving completion of interdependent activities and adjustment to project schedules to achieve overall completion deadline
• Manage resources including hardware, software, human resource facilities and logistics required for project so as to ensure completion within budget.
• Review project documentation to ensure that it meets customers requirement and conforms to quality management process, standards and procedures to minimise rework and system failures
• Define project resources, performance reviews and post implementation evaluations
Customer/ Vendor Management
• Negotiate with vendors and across teams to ensure adequate resources are available during various phases of the project
• Build relationships with users, technical staff and management to determine and resolve issues associated with systems implementation
• Manage contracts and subcontractors
• Negotiate with customers on change request effort, schedules and prioritize changes based on business needs
• Clear and open communication with customers on project issues or clarifications
Business Development
• Proactively identify opportunities for further expansion or improvement of services delivered to the customer and liaise with the Account Manager(s) for development of that opportunity
• Be involved in pre-sale activities
Team Management
• Liaise with team members to ensure that all tasks and deliverables are proceeding according to schedule
• Plan, track and monitor the tasks assigned to the team leader/ members
• Delegate tasks effectively by providing clear and specific instructions and goals
• Provide leadership to the project team to ensure that proposals/enhancements are fully analysed and evaluated for their benefits and costs
• Provide the project team with accurate information about business needs and priorities as well as details about existing business systems
• Participate in leadership activities and providing performance feedback and developmental coaching
• Monitor and improve team performance, providing leadership, coaching, and performance management

The ideal profile should have / be
• Typically 8 years IT project management experience
• Experience in the development, implementation and support of information technology projects in a range of organizations
• Degree in Information Systems or equivalent
• Self-motivated with a positive "can-do" attitude, creative with excellent presentation, communication, negotiation and interpersonal skills including strong persuasive techniques.
• Able to lead, develop and maintain respectful and trusting relationship
• Proficient in written and spoken English
• Able to travel as required

Skills

Our client is a Swiss industrial engineering and manufacturing firm founded in 1775.
Working Hours: Mon-Fri 8.30am-5.45pm

Responsibilities:

To ensure the service and system is returned to an operational state as quickly as possible on a best effort basis and following the processes defined for resolution and documentation within the defined SLA.
Responsible for Level 2 Support Functions.
Support of Business applications within the responsible locations. Including installation and maintenance of all company software.
Responsible for Read more
repair and configuration of client hardware including all client peripherals.
Manage regional Windows Servers and network attached storage in Singapore and rest of Asia (JP, KR, TW, MY, and TH).
Active Directory
SQL Services (Knowledge)
Communications (Fixed & Mobile)
File System Management and Storage
Permissions
Security & Patch Management
Scripting
Back-up & Restore Responsibility
IT Asset Management and Disposal
Responsible in documenting related to configuration items and changes.
Familiar with the environmental aspects and impacts of the activities and processes involved in the role and the procedures, practices and measures to manage the impact.
Familiar with the risks and hazards within the activities and processes of the role and procedures, practices and measures in place to mitigate the risks.


Requirements:

Singaporean or SPR only
Very good English communication skills (both speaking and writing)
Strong networking skills
Mobility – this position requires to travel within South East Asia in a short notice. We support SG, JP, KR, TW, TH, & MY.
Has hands on experience on servers (e.g. Windows 2008 and above)
Hands on experience on networking devices (e.g. Cisco switches, Access Points and Wireless Controllers)
ITIL v3 certified is a must.
CCNA certified is a plus
Able to support basic business applications (e.g. installation and able to get license from the licensing server)
Vendor management
Documentation (e.g. troubleshooting steps in a ticketing tool, writing knowledge base articles, standard operating procedures, troubleshooting guides)


To Apply:
Please attach your resume in WORD with the following information :

Reason for leaving last employment
Last drawn salary
Expected salary
Notice period


(We regret that only shortlisted candidates will be notified)
Skills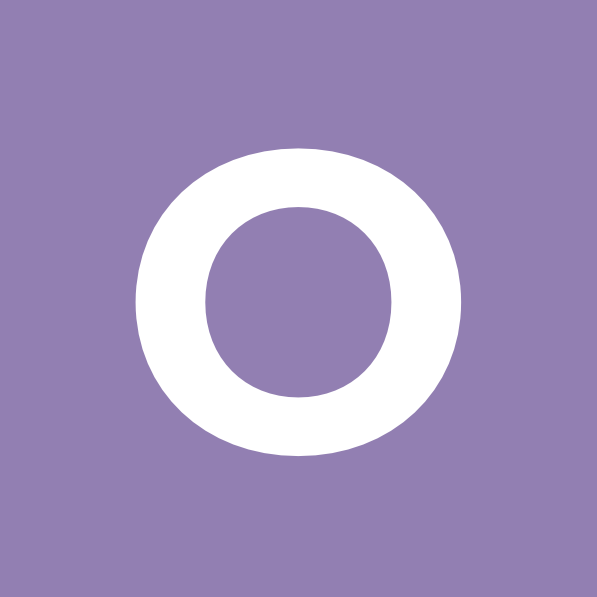 SCOPE
 Take part in the policy formulation of the company, especially as it affects the area of service delivery
> May be solely in charge of delivery service planning but subject to evaluation and approval
> Ensure that policies and plans formulated are in line with the organization's goals
> Ensure that policies formulated are fully implemented to achieve policy objectives
> Assist in hiring and training the members of the service Read more
delivery team
> Educate the members of the service delivery team on new policy plans and implication on service delivery
> Assess the individual and collective performance of the team members
> Recommend team members for reward, which could be praise, financial, or material incentive or promotion
> Organize and head meetings with the service delivery team
> Prepare periodic reports and present such reports to the senior management
> Attend important meetings on behalf of the service delivery team or appoint representatives
> Make recommendations for policy or technological change
> Collate data and information on client satisfaction, inquiry, and complaint
> Develop new strategies to maintain or improve on the quality of service delivery
> Develop strategies to increase profit and minimize cost incurred on service delivery
> etc

Qualifications:
Degree or Diploma in Computer Studies or IT related background
>At least 4 – 5 years' experience in SI environment doing Service Delivery roles
>Ability to manage vendors
>Good communications in written and verbal English

Please submit resumes to [Click Here to Email Your Resume] with the following details in MS Word format:

John Goh Meng Chye
>EA License No : 06C4642
>EA Reg No : R1102621
We regret that only shortlisted candidates will be notified.
Skills
Benefits Summary:

Salary: up to $3000
Monday to Friday (8.30am – 5.30pm)
Location: Kallang
AWS & VB!

Responsibilities:

Handle full set of purchasing process (Sourcing, RFQ, negotiation, shipping and follow up on deliveries)
Review and purchase materials, components and equipment as drive by MRP
Review and expedite with vendor on shortage materials
Coordinate with supply chain planning and suppliers to ensure on-time delivery of materials/ components in order to meet production schedule
Responsible for inventory management review and Read more
execute stocking rules preset by management periodically
Liaising with logistics company for shipment arrangement, shipment status and custom declaration
Managing suppliers to meet objectives in area of quality, delivery fulfilment and inventory control
Processing of documentation on purchasing activities (vendor code set up, matching and submission of PO/DN/invoice to Finance)
Handling of RMA/NCT units to suppliers


Requirements
>1 – 2 years of relevant working experience
1 year renewable contract



Please submit your updated resume in MS Word format by using the APPLY NOW BUTTON
For fast registration, email your updated resume to [Click Here to Email Your Resume]
Our dedicated and approachable MCI consultants will get back to you soon for a confidential discussion.
Please include the following information in your resume:

Education background
Work experiences in point forms
Reason (s) for leaving
Current and expected salary
Date of availability / Notice period

**We regret to inform that only shortlisted candidates would be notified. **
>We wish you all the best in your career search.
Ho Ting Siu
Registration No: R1879410
MCI Career Services Pte Ltd
EA Licence No.: 06C2859
Skills The Procurement Manager is accountable for establishing and maintaining procurement processes, policies and practices that contribute to the best outcomes in group purchasing contracts, cost savings and cost avoidance. Accountable for full personnel management of purchasing staff. Work collaboratively with other staff in negotiation of contracts for purchasing goods and services.§ Supports business units strategically through value-add as a business partner by meeting business needs through improved sourcing Read more
and supplier relationship management

Within organization structure, works to identify and implement opportunities for quality improvements and cost savings related to standardisation and utilisation by managing in the selection, evaluation, procurement, monitoring, analysis and implementation of high quality, efficient and cost effective products, services, processes and suppliers
Facilitates objective decisions regarding the purchase of supplies, services, and equipment by ensuring the appropriate individuals are involved in each stage of the process and that objective decision criteria are developed and utilised in all major contracting decisions and continuously enhance the contract portfolios
Develops and implements new administrative and internal control policies and procedures as these relate to Materials Management
Oversees the completion of all appropriate documentation necessary to assure all vendors are compliant with policies and procedures and to ensure that all vendors recognise all Health's facilities, including nursing homes and care centres, in the scope of their supply and pricing contracts
Develops an annual expense reduction plan that identifies, quantifies and schedules areas of focus, targeted pricing levels, standardisation, contracting and utilisation management projects
Provides periodic reports to all levels of the organisation regarding the status of the expense reduction
Manages and develops staff regarding product and supplier selection, vendor management, order processing, invoice discrepancy and resolution processes, etc.

Qualifications

Min Degree in Business / Purchasing & Logistics or equivalent
At least 5 years of relevant experience, preferably in health and community care
Demonstrated experience in contract negotiations, vendor management and group purchasing

Healthcare Industry
Salary range: $5K to $6.2K
Interested candidates, please forward your resume to [Click Here to Email Your Resume]
Consultant: Huang Jingsheng Kevyn (R1333338)
Recruit Express Pte Ltd (99C4599)
Skills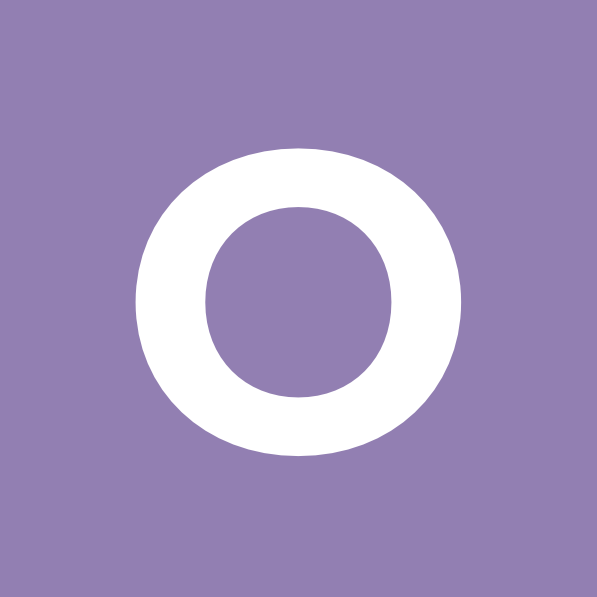 Job Description of Digital Marketing & eCommerce Executive


Managing brand's positioning and messaging in the digital space including social media
Create and manage all digital content for eCommerce and social media platforms
Develop, execute and manage company's digital marketing and communication strategies
Work with vendors to execute SEO/SEM strategies and ensure effectiveness
Ensure brand consistency across digital and social touch points
Manage engagement on social media channels: Facebook and Instagram
Monitoring and optimizing success of Read more
digital campaigns through data analytics


Job Requirements


Candidate must possess Diploma/Advanced/Higher/Graduate Diploma, Bachelor's Degree/Post-graduate Diploma/Professional Degree in Business Studies/Administration/Management/Marketing/Advertising/Media /Textile, Fashion Design or equivalent
Required language(s): English, Mandarin – in order to liaise with Chinese-speaking associates
At least three (3) years of working experience in the related field is required for this position
Skills Singtel

Responsibilities

Planning and project management of new and existing value-added services. This includes the planning and implementation of new technology, capacity, service rollout and service performance improvement, etc.

Work closely with stakeholders in Product Development, Marketing and Engineering to establish the requirements to support new services and lead in discussions on new emerging technologies.

Perform technical and financial feasibility studies on potential new value-added systems and solutions.

Responsible to lead in tender Read more
preparation, technical & commercial evaluation, negotiations and procurement value-added systems and solutions.

Plan the near- and long-term network architecture and capacity needs

Engage regional counterparts to identify and realise cost and operational synergies

Manage vendor(s) during the project implementation

Carry out any other duties as assigned by supervisors

The Ideal Candidate should have/be:

Degree in Engineering majoring in Computer Science, IP networking or telecommunications/mobile communication.

Working experience in computer networking or the telecommunications industry, especially in the role of project coordinator/project manager. Preference will be given to candidates with project management certifications such as CAPM, PMP, CITPM.

Passionate towards new mobile technologies and systems.

Knowledge of 3G, 4G and 5G telecommunications technologies and computer networking, including knowledge of hardware, protocols and internet standards. Knowledge of value-added services such as mobile charging solutions for postpaid and prepaid services, mobile applications is an advantage.

Basic technical knowledge of computer networking, including knowledge of hardware, protocols, and internet standards.

Ability to communicate and conduct presentation effectively in both verbal and written English.

Basic understanding of legal contracts, procurement and financial capabilities in managing capital and operational expenditures.

Good interpersonal skills, leadership qualities and strong teamwork are essential.

Apply now »
Skills Job Description:

Responsible for the delivery of all services related to enterprise conferencing and collaborative technologies
Responsible for the providing of technical solutions to meet customer conferencing technology requirements,
Coordination of conferencing and event services for global meetings and major events.
Manage vendor and consult on existing and future Webcasting architecture and solutions
Provide technical design and support for equipping the conference room and event space with respect to audio visual, broadcast and Read more
video conferencing equipment
Partner with customers and meeting coordinators to plan, organize and deliver events
Provide assistance to local site technical support resources to ensure meetings and events are covered with respect to meet and greet service and general troubleshooting of problems and incidents
Support all operations related to Content Distribution Network, including conversion and posting of video files, webcasting and streaming
Manage database updates to support, test/certify with vendor

Job Requirement:

Bachelor's Degree in Management, Computer Science, Engineering or any related course
Min 3-5 years of video conference technology experience in global organization
Experience in managing a high volume of complex multi-site audio, video and web-based events, preferably in a large, multinational corporate environment is beneficial
Extensive experience in the areas of webcasting and streaming media technologies and infrastructure will be advantageous
Able to commit to contract duration of 7 months

All qualified applicants, please send in your resume to:
[Click Here to Email Your Resume]
>Attention to: Tricia Goh
>Or call 6736 3280 for a short discussion

Please include your full working experience, education background, notice period, expected salary.
>We regret to inform that only suitable candidates will be shortlisted for an interview.

Tricia Celestine Goh (R1981653)
Recruit Express Pte Ltd Company Reg. No. 199601303W | EA License Number: 99C4599
Skills