Sign in or register for a JobTech account.
Jobs that require

vendor management

skill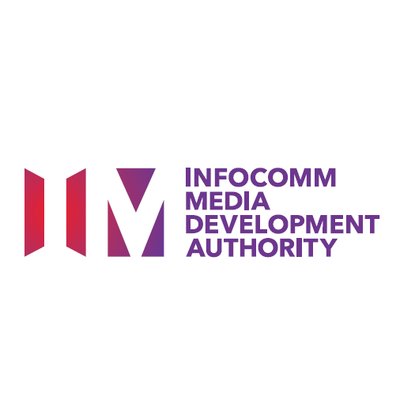 Artificial Intelligence (AI) Scientist / Team Lead
The candidate should be familiar with the current state-of-the-art technologies in Artificial Intelligence (AI). He will lead projects in the AI area and be responsible for the research and development of AI algorithms and their applicability to resolve industry problems within the team.
Responsibilities
Technical research and development of various AI algorithms
Code, implement and validate proposed algorithms
Technical engagement and collaboration with industry players, research institutes and institutes of higher learning
Assess the maturity, viability and suitability of different AI research and technologies and their applicability to resolve industry problems
Lead and provide technical expertise to the team
Requirements
Postgraduate or Ph.D degree in engineering, computer engineering, computer science, mathematics, statistics or equivalent
Strong technical knowledge in AI, image processing and/or video analytics
Good understanding of the latest research and technologies in AI
Strong coding experience in programming languages such as Python, R, JAVA, C, C++
Hands-on experience with one or more deep learning frameworks (TensorFlow ,CNTK, MxNet, Caffe, Theano, Torch)
Experience in project and vendor management
Team player with the ability to work in a cross functional team
Excellent interpersonal skills
Able to communicate technical concepts effectively to non-technical audience
Position will commensurate with experience.
Only short-listed candidates will be notified.
Skills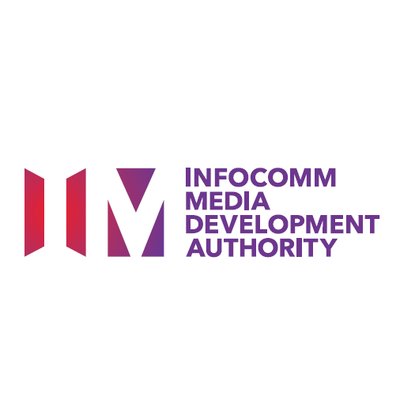 Responsibilities:
You will be part of the team that conceptualise, architect and initiate greenfield cybersecurity projects, define security architecture for next-generation infocomm technologies, and develop niche cybersecurity tech capabilities for the ICM sectors. You will work closely with the team and be responsible for executing big data related cybersecurity projects, and provide advice to the team on big data related technical issues.
The successful candidate shall be responsible, among others, to:
Conceptualise, plan, execute and manage new programs, R&D or initiatives relating to the use of big data to improve cybersecurity for the infocomm and media sectors.
Monitor advancements in big data technologies and identify new tools and frameworks that could improve efficiency and fine tune existing data analytics platforms.
Develop and review data models for cybersecurity projects.
Process, cleanse and verify the suitability of data used for data analytics, as well as interpret and analyse big data sets using statistical techniques.
Identify cybersecurity use cases together with project team and stakeholders, and develop data analytics rules or data models to deliver the use case outcomes.
Conceptualise and manage the development of infrastructure required for optical extraction, transformation, and loading of large volume data from various data sources.
Manage the development of infrastructure required for real-time and batch data ingestion and processing pipelines for data analytics, machine learning, dashboarding and visualisation.
Work with vendors to develop data analytics systems and validate accuracy of data models developed.
Requirements:
Background in Computer Science / Computer Engineering / Information Technology / Mathematics / Statistics / Data Science and Analytics.
At least 2 years of experience in quantitative data analytic or machine learning data models development for cybersecurity or network infrastructure use cases using big data.
Good understanding of programming languages including Python, R, SQL and Java/C/C++, ETL frameworks, and able to develop programming scripts minimally in Python or R.
Experience in using databases for big data analytics such as Greenplum / Hadoop / Hive / HBase frameworks, and able to write complex SQL queries.
Domain knowledge and experience in the following areas is preferred:

Computer networking
Network security
System security

Familiarity with big data streaming tools, database frameworks and visualisation tools such as Apache NiFi, Storm, Spark, Hadoop, Greenplum, Airflow, Kibana, Tableau and their areas of applicability.
Good understanding of Artificial Intelligence, Machine Learning and Deep Learning concepts.
Good writing, communication and presentation skills.
Fast learner with self-motivation and independence to acquire knowledge on new domains or technologies quickly.
Strong analytical and problem-solving ability.
Plugged-in to the latest technology and security developments for the telecommunication sector.
Willingness to delve into administrative, legislative, technical, research and development works.
Position will commensurate with experience.
Only short-listed candidates will be notified.
Skills

Key responsibilities
Work closely with the Internal Communications Head to ensure the internal communications strategies/executions align with business priorities and deliver a consistent tone of voice and communications style
Effectively communicate objectives, strategic areas and key initiatives as well as provide timely updates to employees
Develop and deliver communication plans that are specific to each request. Subjects include leadership communications, business objectives, key initiatives, industry or product expertise, employee engagement or latest developments
Create fresh ways of message delivery (across content, channels and experiences) to communicate business objectives and deepen employee engagement
Work with relevant stakeholders to develop, edit and storyboard engaging content (including multimedia content such as full-length article, videos, banners, eDMs and infographics) that is relevant, personalised and targeted for employees
Develop and manage content calendar
Improve employee engagement through carefully curated activities
Most important deliverables include

ad-hoc eDMs publishing (in-house)
monthly newsletter publishing and intranet maintenance/improvement (mostly working with vendors, i.e. design agency and content writer)
planning and executions of employee engagement activities (in-house)
the preparation of monthly analytics report
Requirements
University degree with at least 3 years working in a marketing and communications role. Internal communications or agency experiences are highly desired.
Experience in content publishing, i.e. writing and crafting communication pieces
Ideally equipped with basic Photoshop/Illustrator skills to design creative visuals (i.e. eDMs and newsletter layout) that compliments the message
Good awareness and knowledge of best practice in marketing and communications
Basic knowledge of event planning and execution
Ability to connect-the-dots, develop new ideas, approaches and solutions
Strong attention to detail and ability to multi-task projects, priorities, schedules, and deliverables
Self-motivated and independent with a "can do" attitude that focus on solutions. A good team player and thrives in a fast-paced environment
Good project management and delivery. Can manage vendors effectively and work with a wide range of different stakeholders
Proficient in PowerPoint, Adobe, Google Analytics, Mailchimp and others.
Skills Do you want a career in P&G Product Supply, which exposes you to different parts of the P&G supply chain, as well as the rest of the company, giving you a tremendous opportunity to develop a broad and deep skill sets? The kinds of assignments you will be rotated through range from demand and supply planning, initiative design and delivery, manufacturing, engineering design and delivery, procurement, initiatives operations Read more
etc. Through these diverse experiences, you will get a comprehensive understanding of the various dimensions of P&G's business operations. We provide global career path opportunities, where you will work in various parts of the world and on businesses that span multiple countries!

Your Team

You will report to a Product Supply Manager or Senior Manager, and work in a multi-functional team. You might have responsibility over regional or global markets. Your career will begin in either of these roles:

a) Supply Planning Manager - responsible for ensuring that the supply is able to meet the demand

b) Demand Planning Manager - responsible for developing the volume forecast which guides business and production plans.

c) Innovation Leader - responsible for driving initiatives, programs, and projects across multi-functional teams

d) Initiatives Operations Leader - responsible for ensuring that the product is available for initiatives at the right time, right quality and right quantity

e) Procurement or Purchasing Manager - responsible for raw materials and managing our suppliers

f) Engineering or Technical Manager - responsible for our engineering/capital projects or plant and production operations

Responsibilities

Deliver successful innovation programs which drive total brand penetration / category growth.

Lead innovation programs based on commercial/technical learning plan and success criteria.

Contribute to and provide leadership for inventory reduction strategies

Relentlessly drive operational excellence within the standard work processes.

Identify, prioritize and eliminate process losses across the supply network

Build process capability & control and define equipment standards

Work with internal P&G partners and manage supplier companies to develop and execute commercial and technical agreements that will best meet our business needs

Identify and interpret new and emerging requirements that will affect future sourcing strategies

Engineering - source equipment and build new sites, to support P&Gs productivity improvements and business expansion.

Partner with Physical Distribution to manage the Transportation & Warehousing of our products with a cost effective and agile supply network

Strong academic credentials - Bachelor's or Master's Degree in Business, Economics, Engineering, Operations, Materials Systems, Applied Mathematics/Statistics, or Information Technology/Computer Science are preferred.

0-5 years of relevant work experience

Demonstration of analytical and problem solving skills, interpersonal and team skills, and the ability to communicate effectively both orally and in writing.

Demonstrated strong leadership capabilities and ability to work effectively in a diverse environment

Strong interest in the commercial and customer aspects of business.

About us

We produce globally recognized brands and we grow the best business leaders in the industry. With a portfolio of trusted brands as diverse as ours, it is paramount our leaders are able to lead with courage the vast array of brands, categories and functions. We serve consumers around the world with one of the strongest portfolios of trusted, quality, leadership brands, including Always®, Ariel®, Gillette®, Head & Shoulders®, Herbal Essences®, Oral-B®, Pampers®, Pantene®, Tampax® and more. Our community includes operations in approximately 70 countries worldwide.

Visithttp://www.pg.comto know more.

Our consumers are diverse and our talents - internally - mirror this diversity to best serve it. That is why were committed to building a winning culture based on Inclusion and our ideal candidate is passionate about the same principle: you will join our daily effort of being in touch so we craft brands and products to improve the lives of the worlds consumers now and in the future. We want you to inspire us with your unrivaled ideas.

We are committed to providing equal opportunities in employment. We do not discriminate against individuals on the basis of race, color, gender, age, national origin, religion, sexual orientation, gender identity or expression, marital status, citizenship, disability, veteran status, HIV/AIDS status, or any other legally protected factor.
Skills

Well established Company
Basic $ 3000 to $ 5000 + AWS + Variable Bonus
Excellent Welfare and Benefits + Career progression
Working location: Northeast
Working hours: 8:30am – 5:30pm
5 days' work week
Network device configuration: Router, Switches, Firewall
>
Job Responsibilities:

To manage and monitor all installed systems and infrastructure
>Install, configure, test and maintain operating systems, application software and system management tools
Proactively ensure the highest levels of systems and infrastructure availability
Monitor and test application performance for Read more
potential bottlenecks, identify possible solutions, and work with developers to implement those fixes. Install security patches
Maintain security, backup, and redundancy strategies
Write and maintain custom scripts to increase system efficiency and lower the human intervention on any tasks
Participate in the design of information and operational support systems
Provide 2nd and 3rd level support. Liaise with vendors and other IT Personnel for Problem resolution

Requirements:

Diploma and or Degree in Electrical and Electronics, Computer Science or equivalent
Experience with monitoring systems / automation software | Virtualization and containerization (VMware, Virtual Box)

Candidates are encouraged to apply this position via Apply Now button with the following information in the resume

Work experiences and job responsibilities
Current and Expected salary
Reason for leaving
Date of availability
Education background
Skills Req. ID: 169602

Micron Technology's vision is to transform how the world uses information to enrich life and our dedication to people, innovation, tenacity, partnership, and customer focus allows us to fulfill our mission to be a global leader in memory and storage solutions. This means conducting business with integrity, accountability, and collaboration while supporting our global community.

JOB DESCRIPTION

As the Sr. Manager for Global Construction Procurement, you will be Read more
a part of the Indirect Facilities Procurement team at Micron Technology, Inc. You will be responsible for driving the supplier relationships for all global construction projects. You will engage externally with artictects and design firms, construction management and general contracting companies. Internally, you will partner with Global Facilities construction team, to determine scope, schedule and budget and monitor project status throughout the duration of the project. You will work with Micron Legal to determine the contract strategy needed to support each project, and then drive compliace to that contract. Your primary goal is to deliver the greatest value of each construction contract, which require strong sourcing (negotiating), contracting, supplier management, and overall project management skills.

REPONSIBILITIES AND TASKS

Manage Supplier Relationship Globally

• Act as primary point of contact for assigned construction suppliers

• Perform commercial supplier qualification activities to ensure the commercial development of strategic suppliers

• Maintain collaborative relationships with supplier(s) while effectively resolving supplier performance/capability issues to ensure alignment with Micron's strategic direction

• Ensure suppliers comply with Micron's business ethics, code-of-conduct programs, and corporate safety policies and social responsibility initiatives

• Communicate key supplier management updates and decisions to multiple levels in the organization including Executive Leadership

• Enlist senior management, when appropriate, to help reinforce commitment and involvement from suppliers

• Provide the voice of the supply base to Micron and provide the voice of Micron to the supply base

Drive Negotiations with Suppliers

• Lead or participate in negotiations for construction contract

• Lead sourcing events/RFQ process

• Develop a contract strategy for each project, including to create, negotiate, monitor and enforce contracted terms and conditions

• Incorporate savings targets and contract requirements into negotiations

Manage Supplier Performance

• Partner with Global Facilities stakeholders and sites teams to build comprehensive view of supplier performance

• Collect and relay site specific priorities to suppliers

• Own and manage overall Strategic Supplier relationships for construction category

• Collaborate internally to drive and develop key performance measures/metrics for Strategic Suppliers and monitor supplier performance against these expectations to ensure continuous supplier improvement

• Lead in organizing and delivering on strategic supplier events, such as Quarterly Business Reviews, Annual Supplier Evaluations, and Executive Review Meetings

Create and Implement Construction Category Strategy

• Participate in supplier segmentation and strategic goal setting

• Provide market intelligence and price trends to relevant internal stakeholders on a disciplined schedule

• Utilize should-cost models for assigned categories that are benchmarked and relevant to the global marketplace

• Serve as the subject matter expert for construction procurement category and share knowledge with key stakeholders and Indirect teams to enable more effective planning, forecasting and execution

EDUCATION

Bachelor's Degree or higher

PMP certification or equvalient, preferred

EXPERIENCE

Required

Manage multiple large-scale projects concurrently, ability to work with minimal supervison; strong project management skills

5+ years expereince in construction, construction management and/or construction contracting

Proficient in MS office

Comfort around Senior Leaders and Executives, ability to create and devlier executive-level presentations

Preferred

Experience with industry-standard contracts (FIDIC) and/or Engineering, Procurmeent and Construction Management (EPCM) contracting

Knowledge of CSA and MEP systems, generally accepted standards of workmanship in construction and infrastruction systems

Knowledge of innovative construction practices, may include BIM (or greater) technology, pre-fabrication, etc.

Knowledge of project controls and standard project reporting

WORKPLACE

Travel Required?

Yes

All qualified applicants will receive consideration for employment without regard to race, color, religion, sex, sexual orientation, gender identity, national origin, veteran or disability status.

For US Sites Only: To request assistance with the application process and/or for reasonable accommodations, please contact Micron's Human Resources Department at 1-800-336-8918 or 208-368-4748 and/or by completing our General Contact Form

Keywords: Singapore || North West (SG-03) || Singapore (SG) || Frontend Manufacturing || Experienced || Regular || Materials/Purchasing || #LI-HN1 || Tier 5 ||
Skills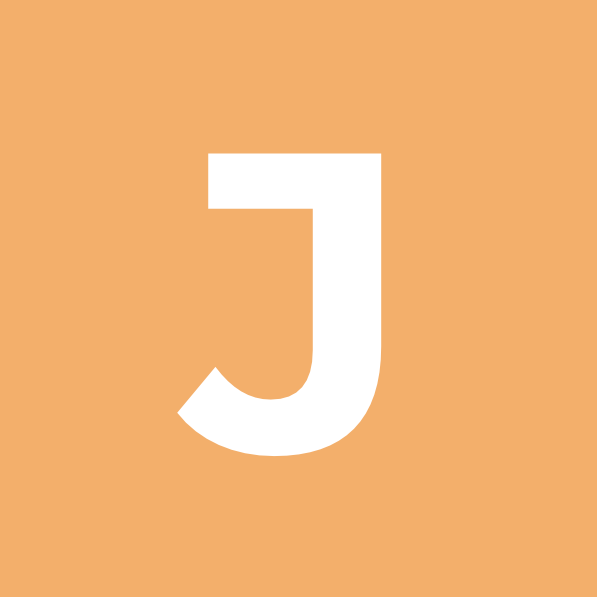 Job Title: IT Executive / F&B Industry / PermIndustry: Restaurant/Food ServicesSalary: SGD 2800 - 3500Location: Central, SingaporeAbout Company:Our client is a casual Italian dining concept, with more 30 stores in Singapore, more than 1000 in our home country of Japan, and about 400 locations in China, Hong Kong and Taiwan.Job Description:- Ensure the smooth running of computer systems & network system in both the office & all restaurant Read more
outlets- Work with vendor to install & configure computer hardware, software, applications, systems, networks, printers, scanners & telecommunication equipment- Respond in a timely manner to provide 1st level support to troubleshoot system & network problems, diagnosing & solving hardware or software faults- Provide training to users on system applications- Manage VPN, VLAN, POS system, alarm system & CCTV- Draft and implement IT policies & guidelines (including IT security, equipment procurement & replacement guidelines)- Set up and implement Backup plan/ Business Continuity Plan for system applications & information storedJob Requirements:- Minimum 3 years of working experiences in IT industry- Experience in F&B industry/ FMCG/ Retail preferredCompensation:- Viable BonusInterested applicants are invited to submit their resume via clicking the apply button.JointHire Singapore Pte Ltd.(EA License No.: 17C8920)Moses Wong (Registration No.: R1333128 )
Skills

Job Description :

Job Description

Responsibilities:

Execute operations procedures so that work schedules are completed accurately and on time

Develop and design technical solution for business requirements

Assist in planning, developing and implementing infrastructure solutions and upgrades

Define and setup Job flow in Control-M across multi-platform systems (Mainframe, AS/400, Unix, Windows)

Prepare/update Technical Specifications and system documentation

Deliver high quality code deliverables for a module, lead validation for all types of testing and support activities related Read more
to implementation, transition and warranty

Requirements:

At least Diploma in Computer Science/Information Technology, Engineering (Computer/Telecommunication) or equivalent.

At least 3 years of related working experiences

Experience in operating for AS400 , Mainframe , Open system (Unix and Windows) platform

Possess in PMP certified

Experience in project management and vendor management

Interested candidates who wish to apply for the advertised position, please email us an updated copy of your resume.

Email Address:

EA License No: 13C6305

Reg. No.:

R1877348For candidate who applied for the advertised position is deemed to have consented to us that we may collect, use or disclose your personal information for purpose in connection with the services provided by us.

Job Description :

Job DescriptionResponsibilities: * Execute operations procedures so that work schedules are completed accurately and on time * Develop and design technical solution for business requirements * Assist in planning, deve
Skills

Job scope :

Minimum 5 years hands on experience in any reputed Liner Shipping Company as a Head of Trade department

Take complete responsibility of Trade & Asset Management

Full control of all segments of Operating costs, vendor management such as feeder negotiation, depot management

Capacity management

Budgeting and cost control efficiencies

Profit and Loss responsibilities

Candidates should be willing to travel to all regional offices and Agency set up to achieve optimum cost efficiencies.

Expanidng Read more
business opporutnity to meet the goals of the companies .

Friendly and postivie driven to meet chalenging copportunities and support the team.

Salary package : will be based on candidates' experience and potential growth to enhance business opportunity.

Bonus conpensation : Based on the profitablity ( minimun one month and more) .

In house system application for ease management of the Protfolio for Trade and Inventory .

Progressive career growth plan .

Salary range : Sgd 7000 onwards based on experience.
Skills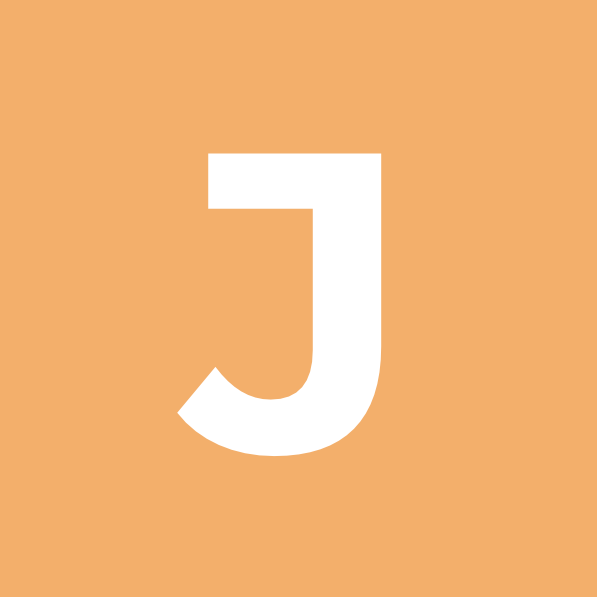 Job Title: Post-sales Network Engineer (Project Implementation)Industry: TechnologySalary: SGD 3000 - 4000Location: Central, SingaporeAbout Company:Our Client is a 100% subsidiary company of a Japanese information and Communications Company. They are one-stop service provider of all communication services . Their Singapore office is the regional HQ, providing comprehensive global and local communication services to companies developing their businesses in the region including Singapore, by tailoring services according to the Read more
characteristics of each region.Job Description:- Deliver network project.- Responsible for network design, development, implementation, testing and preparing completion document. Will be handling primarily Cisco Network Solutions.- Gather the technical requirement, develop low-level design, implementation and user acceptance plan of customer.- Work with vendors and suppliers/principals to deliver the projects.- Project Management role such as prepare work breakdown structure (WBS), issue management list, meeting minutes and etc.Job Requirements:- Min 3 yrs of IT experience in Network solutions.- Good understanding of Cisco Voice network deployment models. Should understand the functions of voice network devices.- Good understanding of VOIP protocols like SIP, H.323 and MGCP.- Good understanding of Telecom infrastructure protocols like ISDN and analogue signalling.- Knowledge and experience on Cisco routing & Switching Products and networking.- Strong business acumen with strong interests in keeping up-to-date with current technologies.- Good verbal and written communication and presentation, negotiation skills.- Good analytical and problem solving skills.- CCNP holder has great advantage.Compensation:- Bonus: Variable Bonus (Dec / Jun)- Annual Leave: 12 days annual leave per year (add 1 day every year up to maximum of 22 days; pro-rated for first year)- Medical Leave: Sick Leave 14 days / Hospitalization Leave 60 days (inclusive of 14 days of Medical Leave)- Insurance: Group hospitalization and surgical with outpatient/dental benefits (current policy covers $2000 /$500 per year respectively), and personal accident insurance coverage- Annual Health Screening Provided- Company Mobile Phone Provided for Sales / Engineer staffInterested applicants are invited to submit their resume via clicking the apply button.JointHire Singapore Pte Ltd.(EA License No.: 17C8920)James Sim (Registration No.: R1980794 )
Skills