Sign in or register for a JobTech account.
Jobs that require

vulnerability management

skill
Roles & ResponsibilitiesAbout Standard Chartered
We are a leading international bank focused on helping people and companies prosper across Asia, Africa and the Middle East.
To us, good performance is about much more than turning a profit. It's about showing how you embody our valued behaviours - do the right thing, better together and never settle - as well as our brand promise, Here for good.
We're committed to promoting Read more
equality in the workplace and creating an inclusive and flexible culture - one where everyone can realise their full potential and make a positive contribution to our organisation. This in turn helps us to provide better support to our broad client base.

The Role Responsibilities
Significant transformation is underway within the Operations function to rapidly improve the Group's Cyber, Data, Privacy and Automation control environment, along with digitization and innovation. With this, the first line of defence is being strengthened to:

Grow trust with clients and regulators by delivering best practice cybersecurity solutions and protecting data and privacy;
Provide cutting-edge technology for Artificial Intelligence, Robotics and Automation to improving Scalability, Efficiency and Time to Market;
Contribute to Client Journeys, by providing insights and analytics to steer the Bank and supply real time information for actionable measures; and
Deliver efficiencies, continuous improvement, maximise risk reduction, resilience, policy and regulatory compliance.

To support the Operations transformation agenda in growing trust with clients and regulators and maximizing risk reduction, resilience, policy and regulatory compliance, an Associate Director role has been created to champion risk and control within the cyber and third party security domains. The role holder will provide timely, expert advice, validation and assurance over the remediation of regulatory, audit and other third-party review findings and issues across Cyber, Data, Privacy and Automation. In addition, the role holder will support management when internal, external, third-party and regulatory audits are conducted.

Key responsibilities include:
Providing Expert Technical Cyber Advisory, Assessment and Assurance

Execute assessments or assurance against controls that underpin an organisation's Cyber/Information Security Management System including, but not limited to, the following domains:
Data protection;
Information loss prevention; Information classification and handling; Endpoint and network security; Cryptography, PKI and centralized key management;
Application security; Security Information and Event Management (SIEM); Vulnerability management; and
Identity and access management;
Lead and execute deep-dive assurance testing over the organisation's third party cyber security assessments capability to ensure continuous effectiveness of design and operation.
Support sound security architecture and design.
Support and influence organisational alignment to security principles and best practise (i.e. ISO27001 and ISF Standards of Good Practice for Information Security.
Leverage technical skills such as Java, JavaScript, UNIX / Windows administration and scripting.

Strategic
Build effective relationships with leaders to facilitate:
The provision of timely, expert advice and assurance;
Partnerships with other functions to provide professional advice and assurance;
Grow trust with clients and regulators by delivering best practice cybersecurity solutions and protecting data and privacy; and
Provide cutting-edge technology for AI, Robotics and Automation for improving Scalability, Efficiency and Time to Market.

Processes
Drive the continuous improvement of the risk and control methodology, aligning to and avoiding duplication with key controls and control tests performed across other functions.

People and Talent
Provide proactive self-orienting and self-motivating leadership, and work with limited direction
Lead through example and build the appropriate culture and values. Set appropriate tone and expectations, and work in collaboration with risk and control partners.

Risk Management
Support liaison with Group Internal Audit, External Audit and any third party or regulatory inspections. This will include obtaining clarity of scope, defining engagement models, supporting business / function stakeholders throughout the processes and driving for clarity of issues and actions.
Adopt an anticipatory approach to risk assessment through stakeholder engagement and monitoring of the external environment.
Work with other control assurance teams to drive efficiency, effectiveness and reduce duplication.

Governance
Provide timely and accurate reporting to appropriate committees.
Ensure appropriate oversight and facilitate resolution of high impact risk and issues

Regulatory & Business Conduct
Display exemplary conduct and live by the Group's Values and Code of Conduct.
Take personal responsibility for embedding the highest standards of ethics, including regulatory and business conduct, across Standard Chartered Bank. This includes understanding and ensuring compliance with, in letter and spirit, all applicable laws, regulations, guidelines and the Group Code of Conduct.
Lead the COO Trust, Data and Automation team to achieve the outcomes set out in the Bank's Conduct Principles: The Right Environment.
Effectively and collaboratively identify, escalate, mitigate and resolve risk, conduct and compliance matters.

Key Stakeholders
Head of Cyber & TPSA Control
Heads of Information & Cyber Security (HICS)
Security Technology Services MT
Technology Services MT

Our Ideal Candidate
Required:
Bachelor / Honours Degree in Information Technology, Computer Science, Cyber Security or other technology related qualifications or 10-15 years of experience in cyber/IT security, technology audit or assurance, which must include some element of experience in a 'first line' security or assurance team.
Fluency in English.
Preferred (but not essential):
Background in the information and cyber security domain within international financial services organisations.
Demonstrated ability to support a 'first line' function in responding to external/regulatory audits.
Up to date with key regulation / developments in Information and Cyber Security Management Framework (including Technology Risk Management), Data, Privacy and Automation.
Experience in SWIFT, MAS TRM and PCI DSS attestations preferred.
Qualifications (i.e. CISSP, CCNA and CCNP).
A certification in security domain (i.e. CISA, CRISC).
Risk & control, assurance or audit experience.
Ability to challenge the status quo.
Ability to commit up to 10% business travel.
Excellent organisation skills with ability to manage multiple deadlines and effectively prioritise workload.
Strong interpersonal skills to foster positive relationships with internal and external stakeholders.
Highly effective oral and written communication skills, with an ability to influence and to gain the respect of senior stakeholders and peers.
Ability to exercise good judgment and objectivity.
Demonstrates ability to work with limited direction and multi-task without loss of quality.
Confident and courageous to raise/escalate issues in a pro-active, professional and timely manner.
Demonstrate understanding of and commitment to the Group's core values.

Apply now to join the Bank for those with big career ambitions. To view information on our benefits including our flexible working please visit our career pages.

How to Apply
Please visit - https://scb.taleo.net/careersection/ex/jobdetail.ftl?job=2000000928&lang=en to apply now and take the next step in fulfilling your potential.
You can search and view current opportunities across our global organisation and apply immediately by visiting www.standardchartered.com.
To help speed up your application, please note the following:
• You will need to log in (or register if you are visiting our careers site for the first time) before you can apply for a specific role
• Some roles may require you to undertake an online talent assessment in addition to completing the application form (to facilitate this process it is preferable that you provide us with an email address as part of your contact information)
• We will ask you about your education, career history and skills and experience, it may be helpful to have this information at hand when completing your application
It usually takes 15 - 20 minutes to complete the application form; you can save your application at any time and return to complete it at your convenience.
Diversity & Inclusion
Standard Chartered is committed to diversity and inclusion. We believe that a work environment which embraces diversity will enable us to get the best out of the broadest spectrum of people to sustain strong business performance and competitive advantage. By building an inclusive culture, each employee can develop a sense of belonging, and have the opportunity to maximise their personal potential.
Skills

Roles & ResponsibilitiesTechnical Skills:
• Provide/Perform architectural Design and integration for complex, cross-functional systems.
• Responsible for Enterprise Information Security Architecture, Risk Management and Compliance
by performing gap analysis, understanding business issues and concerns, determining business
and security requirements, designing architecture and applying Information Security Technologies
to mitigate risk and ensure compliance.
• Provides in-depth technical assistance and guidance relating to the design and implementation of
security, controls and disaster recovery/fail over for networks, distributed Read more
systems, telephony and
operation system platforms.
• Manage Information Security projects including writing requirements, managing projects,
installation and configuration of the solution, and overseeing the project lifecycle. Improve
relationships with vendors and principles pertaining to share the client requirements and design
respectable solutions.
• Ability for the design and implementation of Network security policies. Proficient on the
installation and configuration & management of network and security technologies and devices:
Firewalls, VPN, Routers and Switches etc.
• Working hands on security product Cisco Network and Security suits, TrendMicro and FireEye for
deep packet inspection, threat mitigation and sandboxing. Working experience of reverse proxy
products i.e F5 and Citrix Load-Balancer LTM and GTM, application delivery APM and ASM, SSLO
products.
• Experience in cyber security to include practices/methodologies, associated technologies,
application design, and/or experience in an operational environment, to include monitoring and
security event analysis, management of vulnerability assessments, security engineering, cyber
intelligence support, and intrusion analysis
• L2 & L3 Protocols: Detail knowledge and proficient in RIP v1 & v2, EIGRP, OSPF, BGP, QOS, policy
Base Routing PBR, Route Filtering, Route Redistribution etc. Switching & High Availability: VLAN,
VTP, Broadcast controlling (STP, RSTP etc), Ether Channel, 802.1x Authentication, Rate Limiting,
HSRP, VRRP, GLBP, Traffic Classification Site to Site, DMVPN, GETVPN, EZVPN and GRE over IPSEC.
• Lead and oversee information security audits to identify potential threats, vulnerabilities, and
associative risk, while recommending information security controls to mitigate and/or remediate
risks to an acceptable level, incident prevention, detection, analysis, containment, and eradication
activities.
• Consults on the design and implementation of cloud security processes and controls across cloud
environments. Develops IS security architecture/designs, plans, controls, processes, standards,
policies, and procedures to ensure alignment with client's standard using public or hybrid clouds.
• Maintain a strong client focus by understanding the client's business needs while developing
productive working relationships with client personnel in order to accomplish project objectives.
Skills

Well Established LISTED Company
Basic $ 4000 - $ 6000 (depends on experience)
Excellent Welfare and Benefits + Career progression
Working location: Ang Mo Kio (AMK)
IT security Design / Planning / Implementation
>Vulnerability assessment and remediation
>Cisco / Alcatel / Extreme / Huawei (Network Devices)
>
Job Responsibilities:

Oversee IT Security Project
Prepare technical proposals, presentations, technical briefings, trainings and conduct follow up discussions with stakeholders
Implement security measures and controls within organizations
Conduct security audits, risk assessment, Read more
process reviews and facilitate the follow up actions for resolution
Facilitate effective coordination and communication between technical and non-technical stakeholders
Deploy, maintain and optimize security solutions such as firewalls, intrusion prevention / detection systems, SIEM, content filtering, anti-virus, patch management and etc

Requirements:

Diploma or Degree in Computer Science / Computer Engineering / Information Technology
At least 1 year experience in IT Security or related field
CEH, OSCP, CISA, CISSP or other relevant IT security certification will be advantageous

Candidates are encouraged to apply this position via Apply Now button with the following information in the resume

Work experiences and job responsibilities
Current and Expected salary
Reason for leaving
Date of availability
Education background
Skills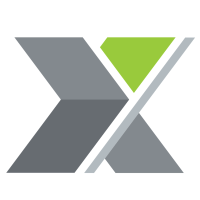 We are looking for experienced security professionals who can help our clients achieve a secured environment for their applications and web information. You must have strong experience in performing penetration testing and vulnerability management services for applications, network systems, operating systems and databases. Candidates should have experience with black box, grey box, and white box testing. Selected candidates will work on a whole-of-government platform that hosts close to Read more
500 web applications.
Responsibilities

Conduct security assessments such as penetration and vulnerability tests

Keep updated on knowledge of the IT security industry: including awareness of new or revised security solutions, security standards, trends / best practices, offensive techniques and tools

Perform Blackbox/Graybox testing of Web/Mobile/Thick client applications

Perform Network Vulnerability Assessments and Penetration Testing

Risk Evaluation of observed vulnerabilities based on common risk scoring techniques such as CVSS

Knowledge-share with team on techniques and results

Create detailed report of findings and recommendations after testing is complete and present to stakeholders

Coordinate with developers/stakeholders on the findings for appropriate fixes

Stay up-to-date in current tools, techniques, and vulnerabilities to incorporate into testing practices


Requirements

Minimum 3 years experience in specifically Security Testing function

Degree in Computer Science / IT Security or other related disciplines

OSCP or CREST CRT Certified

Minimum 3 years expereince in Security Testing

Should have an overall exposure and understanding of Application and Network Security testing

Strong knowledge of the OWASP Top 10, OWASP Mobile Top 10, SANS top 25. Detailed knowledge of common web application attack vectors such as SQL injection, CSRF, XSS, Session Management issues, Insecure Direct Object reference, Click jacking, buffer overflows, etc.

Experience in manual application penetration testing of web- based applications, thick- client applications, mobile applications, web services, API s etc.

Experience in Source Code Review of applications
Skills Roles & ResponsibilitiesDeep-tech start-up seeks suitable marketing first hire.
As you can see, we are not very good at marketing or communicating. We love to build great cyber-security products, and we now need someone that loves getting the message out. The ideal candidate for this position will be responsible for representing the company's brand effectively through successful marketing campaigns and strategically driving external communications.
Responsibilities
· Have a deep understanding of Read more
our products and goals
· Work cross-functionally with sales, engineering and research teams to plan campaigns
· Create and implement compelling marketing content and strategy
· Track data on the effectiveness of campaigns
· Manage social media channels and the company website
Qualifications
· Bachelor's degree in Computer Science/Marketing/Communication, or 3-years of experience in lieu
· 2+ years of relevant marketing and/or communications experience, ideally in the SaaS space
· Fundamental understanding of software development and cyber-security
· Native fluency in English
Great to Have
· Technical content writing experience
· Experience with content creation tools and services
· Experience copywriting business communication in Mandarin for our Chinese Markets
Company Overview
Scantist is a cyber-security start-up that leverages its deep research and security expertise to provide vulnerability management solutions to enterprise clients. Our mission is to enable organizations to fully utilize IT solutions and focus on core business functions without having to worry about possible cyber-security risks.
Also, we are super fun to work with.
Skills

Trustwave is a leading cybersecurity and managed security services provider that helps businesses fight cybercrime, protect data and reduce security risk. Offering a comprehensive portfolio of managed security services, security testing, consulting, technology solutions and cybersecurity education, Trustwave helps businesses embrace digital transformation securely. Trustwave is a Singtel company and the global security arm of Singtel, Optus and NCS, with customers in 96 countries. For more information about Read more
Trustwave, visit https://www.trustwave.com

Security Consultants (Professional Services)

Provide consultancy and advisory services on IT security, such as compliance, security reviews and risk assessments.

Duties & Responsibilities:

Review and development of security framework, information security policies, processes / procedures and guidelines on an on-going basis.

Establish compliance with these policies / procedures through on-going security reviews and audits, and security assessment of customer ICT and OT systems

Conduct security risk assessments and develop mitigation plans

Conduct IT security awareness seminars and training

May be required to support Pre Sales for PS opportunities

Requirements:

Diploma or higher in Information Security, Computer Science, Engineering and Information Systems (specialization in security is a plus)

Work Experience: 2-5 Years in areas such as security governance, audit, vulnerability assessments, security operations, incident response, security risk management etc.

Familiarity with surrounding supporting enterprise information infrastructure (eg. server, network, database and cloud) is highly preferred.

Strong understanding of ISO 27001 and PCI Security Standard is a plus

Good working knowledge of security risk management, security governance framework and compliance (IT Security Audit / log review), technical vulnerability management (Vulnerability Assessment, Penetration testing), application security, security technologies (system hardening, IDS/IPS, firewall), security incident response, security operations and security assessment.

Ability to work with minimal supervision on projects

Customer-focused with good interpersonal skills

Preferred certifications: CISSP, CISM, CISA, ISMS, SABSA etc.

Trustwave is an Equal Opportunity Employer of Minorities, Females, Protected Veterans, and Individuals with Disabilities.

To All Agencies:

Please, no phone calls or emails to any employee of Trustwave outside of the Talent Acquisition team. Trustwave's policy is to only accept resumes from agencies via the Trustwave Agency Portal. Agencies must have a valid fee agreement in place and they must have been assigned the specific requisition to which they submit resumes, by the Talent Acquisition team. Any resume submitted outside of this process will be deemed the sole property of Trustwave and in the event a candidate is submitted outside of this policy is hired, no fee or payment of any kind will be paid.
Skills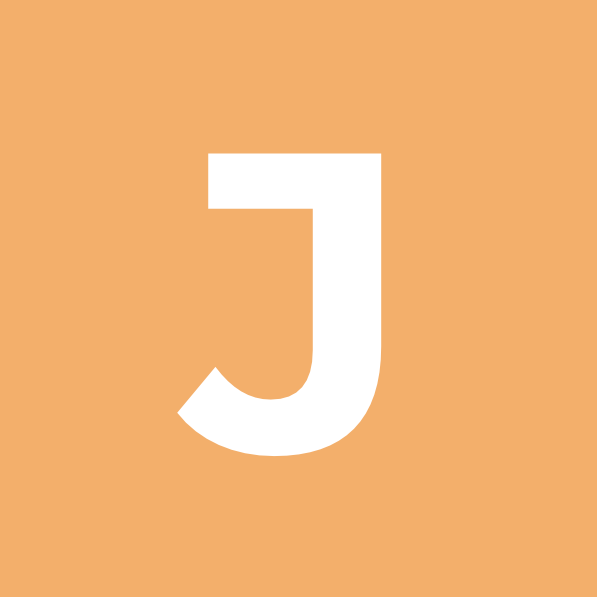 Roles & ResponsibilitiesResponsibilities:
- Plan, lead and implement Information Security initiatives within the Company
- Keep abreast of Information/Cyber Security landscape and work with industry to evaluate potential security solutions, including product evaluations, pilots and proof of concept
- Review system design to identify IT Security risks and provide mitigation measures- Develop and maintain Baseline Security Standards (BSS) for servers, databases, network devices and monitoring tools
- Conduct periodic BSS compliance assessment Read more
against servers, databases, network equipment and monitoring tools
- Conduct Penetration Test, Source Code Vulnerability Assessment and Vulnerability Assessment (VA)
- Review threat intelligence reports to identify threats and take appropriate actions to improve the security posture
- Assist Technical Project Manager to manage the implementation and operation of Information Security projects.

Requirements:
- Bachelor Degree in Computer Science or System Security and related studies.
- Minimally 5 years' relevant IT working experience in areas of IT Risk, Governance or Information/Cyber security
- Good knowledge of industry best practices and frameworks pertaining to IT Controls (IM8, MAS TRM Guideline, COBIT, ISO27001/2 etc)
- Possess in-depth hands-on experience in one or more of the following areas: Infrastructure, Database, Network, Application or Mainframe
- Preferably has experience in IT Risk management or Secure Software Development Architecture
- Preferably possess one or more appropriate IT security certifications, such as CISSP, CRISC, CISM, CISA, CEH, etc

EA License No.: 12C6060
Skills
#LI-INwithYouThe objective of Technology & Cyber Risk function is to establish and maintain governance and oversight on the effectiveness of technology, information and cyber risk management across NTUC Income and its subsidiaries. Reporting to the Head of Information Technology Risk & Security (ITRS) department, he/she will have the following responsibilities\: PRIMARY RESPONSIBILITIESSupport risk governance and oversight on the effectiveness of technology, information or cyber risk management Drive the incorporation Read more
of relevant regulatory and insurance industry guidelines into existing policy, standards and guidelinesProvide risk advisory service, including recommendation of risk mitigation options, on technology, information and cyber risks associated with new insurance services, fintech initiatives, outsourcing-related arrangements, regulatory and legal guidelinesPartner with stakeholders to develop and establish risk management strategies, controls, and programmes to manage significant risks;Establish baseline monitoring of Key Risk Indicators for exceptions and status reporting to management for IT regulatory compliance and related technology risk matters;Keep abreast of new technologies and related risks, industry trends, and regulatory requirements relating to technology, information & cyber securityParticipate in IT projects and initiatives to bring pro-active risk management focus into solutions;Develop and implement risk responses to ensure that risk factors are addressed in a cost-effective manner and in line with business objectives.Manage a threat and vulnerability management program to include ongoing penetration testing, vulnerability scanning, data loss prevention, and threat assessmentsWork with Head of ITRS to drive cyber defense strategy and oversight on cyber and information security initiativesDrive the organisation-wide technology, information and cyber risk awareness and training programOther duties may be assigned. QUALIFICATIONSDegree holder in Information Technology, Information Systems, Computer Science or equivalent. More than 7 years of experience in technology, information or cyber risk management, information security or IT audit in Financial Services IndustryFamiliar with MAS Technology Risk Management and MAS Cyber Hygiene, MAS Outsourcing, PDPAExperience in leading risk assessment and risk reduction initiativesGood knowledge and experience with risk management, IT governance and information security management standardsCISSP, CISA, CRISC or SANS certifications will be an advantage.COMPETENCIESStrong leadership skills in motivating team members and managing stakeholders Strong interest in cyber and information security management and keep abreast of the dynamic threat landscape.Solid understanding of IT Risk, Audit and Information Security principlesKnowledge of information security standards (e.g. ISO 27001, COBIT, NIST, PCI DSS)Possess specialized skill sets like vulnerability scanning, penetration testing, server hardening review, malware analysis or forensics Strong analytical and problem solving skills are necessaryPossess good working attitude and self-motivated to learn Excellent planning and organisational skillsGood interpersonal, verbal and written communication skills.Strong communications skills to be able to interact with technical and non-technical colleagues.Essential that the candidate is a team-player and able to work independently and proactively
Skills

Roles & ResponsibilitiesTurnkey is a professional services organization providing SAP security; information security; cybersecurity; privacy; and governance, risk & compliance ('GRC') advisory and assurance services. We combine business consulting with technical implementation to deliver information security solutions.
Our clients include some of the world's largest companies across industries, government organizations as well as system integrators and a number of audit firms.
Turnkey is a global organisation supporting our customers across Read more
their worldwide operations. We work with some of the biggest multi-nationals, as well as local organisations, all managed from our key hubs: Australia – Sydney/ Melbourne & New Zealand; Germany – Hamburg / Munich; Malaysia – Kuala Lumpur; Singapore; the United Kingdom & Ireland; the USA – San Francisco.
About you:
We are looking for an independent, proactive and ambitious individuals who are committed to making a meaningful contribution to Turnkey. Being a small organization, Turnkey Singapore operates like a start-up with a high degree of flexibility to nurture new ideas and improve our services.
As Sales and Marketing Manager, you will plan, develop and manage marketing program and campaigns to promote our products and services. The role can encompass creative, analytical, digital, commercial and administrative responsibilities and will be required to manage your time and duties independently.
Key attributes we are looking for:
• At least 8-10 years of experience in business development, marketing and/ or sales functions in Singapore in the areas of professional services (preferably related to cyber/ IT security)
• Basic understanding of cybersecurity topics such as identity & access management, vulnerability assessment, risk & compliance, cybersecurity assessments, role-based access controls, etc
• Strong attention to detail
• Demonstrate superior time management skills and meets sales deadlines
• Be independent and willing to operate with minimal supervision - Ability to work autonomously and independently
• Excellent written and verbal communication skills - there is a heavy amount of writing and presenting/ selling ideas in this role. Good knowledge of MS Office is a must
• Prefer working in a collaborative, cross-team capacity. This role requires you to work with a global marketing team based in the UK to manage online marketing campaign as well as local marketing events
• Build trust, value others, communicate effectively, foster innovation, solve problems creatively and demonstrate high integrity
Your responsibilities will include:
• Planning, establishing requirements, developing and managing marketing programs and campaigns
• Working with country head to develop and execute marketing programs and campaigns to engage the market and drive pipeline in Singapore
• Explore opportunities for expansion into regional markets such as Indonesia, Philippines and Thailand
• Drive, grow and expand business opportunities through all core channels (content strategy, company website, social media channels, direct email campaigns, events etc)
• Participate in various industry events/ conferences to identify leads and potential sales opportunities
• Plan and manage events, such as conferences, seminars and exhibitions.
• Understand and assess marketing and product opportunities to proactively determine how to develop our products and services
• Make projections about the quality of the sales and marketing pipeline
• Monitor and maintain data quality within the sales and marketing database
• Build and maintain continuous business relationships with potential and existing customers
• Coordinate with partners (cybersecurity and SAP security vendors) and manage alliance programs with them
Skills

Well Established LISTED Company
Basic $ 4000 - $ 6000 (depends on experience)
Excellent Welfare and Benefits + Career progression
Working location: Ang Mo Kio (AMK)
IT security Design / Planning / Implementation
>Vulnerability assessment and remediation
>Cisco / Alcatel / Extreme / Huawei (Network Devices)
>
Job Responsibilities:

Oversee IT Security Project
Prepare technical proposals, presentations, technical briefings, trainings and conduct follow up discussions with stakeholders
Implement security measures and controls within organizations
Conduct security audits, risk assessment, Read more
process reviews and facilitate the follow up actions for resolution
Facilitate effective coordination and communication between technical and non-technical stakeholders
Deploy, maintain and optimize security solutions such as firewalls, intrusion prevention / detection systems, SIEM, content filtering, anti-virus, patch management and etc

Requirements:

Diploma or Degree in Computer Science / Computer Engineering / Information Technology
At least 1 year experience in IT Security or related field
CEH, OSCP, CISA, CISSP or other relevant IT security certification will be advantageous

Candidates are encouraged to apply this position via Apply Now button with the following information in the resume

Work experiences and job responsibilities
Current and Expected salary
Reason for leaving
Date of availability
Education background
Skills