Sign in or register for a JobTech account.
Jobs that require

web applications

skill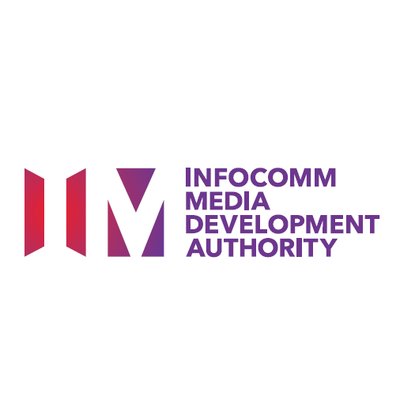 Manager - Application Engineer
Responsibilities
You will be part of IMDA's cybersecurity arm that executes ICT initiatives to uplift the cybersecurity posture of the Infocomm and Media (ICM) sectors. You will work closely with the team and be responsible to plan, design, procure, configure and deploy ICT systems for various telecommunications-related cybersecurity projects.
The successful candidate shall be responsible, among others, to:
Work with the servers, network infrastructure and user/operations teams to conceptualise, define requirements, procure, manage and deploy the required business application(s).
Ensure that business application(s) are compliant with government security policies and guidelines, fulfil all business requirements and are adequately tested, patched, and securely configured before commissioning.
Support the conduct of pre-commissioning application/system tests, such as user acceptance testing, performance testing, operations readiness testing, system security acceptance testing, security reviews and/or security audits.
Code and configure prototypes for business applications for proof of concepts, where necessary.
Develop documentations required for hand-over of the business application(s) to the IMDA user or operations team.
Support the operationalisation of the business application(s).
Provide consultancy advice and guidance to IMDA teams on related technical areas.
Perform other related duties as assigned.
Requirements
Background in Computer Science / Computing / Information Technology or equivalent
Certification in DevSecOps Engineering is preferred.
At least 5 years of relevant working experience in developing, deploying and managing ICT applications and systems on various operating platforms (e.g. Windows, Linux), and virtualization platforms (e.g. HyperV, VMware).
Proficient with coding and DBMS languages such as C, C++, Java, Python, Go, SQL, etc, and Linux CLI.
Understand the threat models and security risks for application systems, and be able to apply DevSecOps in the SDLC of applications developed for various platforms, such as web application, embedded application, mobile application, websites.
Familiar with cloud deployment models and application security in cloud environment.
Familiar with security best practices such as OWASP Top 10, and security principles for secure application development such as input validation check, data sanitisation, secure session management, AAA, cryptography, etc. Candidates with past trainings in these areas is preferred.
Able to write and review codes for security testing.
Knowledgeable with computer networking (e.g. TCP/IP, UDP, OSI model, etc).
Able to show motivation and initiative, problem-solve, be flexible, and handle multiple projects.
Able to work both independently or with multiple teams.
Possess strong analytical and organizational skills.
Possess good written, communication and presentation skills.
Familiarity with government security requirements and/or processes (e.g. procurement) will have an added advantage.
Position will commensurate with experience.
Only short-listed candidates will be notified.
Skills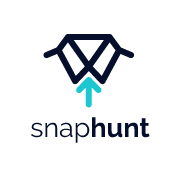 The Offer


Attractive salary & benefits
Work with a great team of designers and developers to create beautiful and functional interfaces


The Employer
Our client is a one-stop marketing agency with over 10 offices across the globe. Their services include consultancy, platform & mobility, data & web analytics, campaign management. They have a team of experienced consultants that have worked with clients across verticals and are looking for talented and passionate people Read more
to join their team.

The Job

You will be responsible for :

Understanding project brief and converting that into appealing, highly usable interfaces
Working with the product team to seek deeper appreciation of our problem/goals through usability tests
Developing understanding of the end users of the web application or mobile application through secondary and primary research (user interviews, traffic data).
Generating user personas and user scenarios
Preparing prototypes of site/features, storyboards, wireframes, and user flows for internal review and brainstorming


The Profile


You have at least 5 years of UI/UX experience
You are proficient in Photoshop, Illustrator, or other visual design and wireframing tools
You possessed strong applied skills for design tools related to creating mobile and web application interfaces, e.g., Sketch, Photoshop, Illustrator, etc
You have a solid understanding of HTML and CSS in accordance with building SEO-friendly and responsive web applications
You have excellent interpersonal and communication skills.
You pay strong attention to detail and deliver work of high standard
You are a creative problem solver.



Ref :77806807
Skills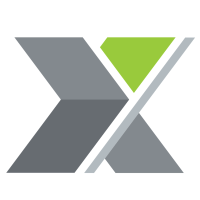 We are looking for experienced security professionals who can help our clients achieve a secured environment for their applications and web information. You must have strong experience in performing penetration testing and vulnerability management services for applications, network systems, operating systems and databases. Candidates should have experience with black box, grey box, and white box testing. Selected candidates will work on a whole-of-government platform that hosts close to Read more
500 web applications.
Responsibilities

Conduct security assessments such as penetration and vulnerability tests

Keep updated on knowledge of the IT security industry: including awareness of new or revised security solutions, security standards, trends / best practices, offensive techniques and tools

Perform Blackbox/Graybox testing of Web/Mobile/Thick client applications

Perform Network Vulnerability Assessments and Penetration Testing

Risk Evaluation of observed vulnerabilities based on common risk scoring techniques such as CVSS

Knowledge-share with team on techniques and results

Create detailed report of findings and recommendations after testing is complete and present to stakeholders

Coordinate with developers/stakeholders on the findings for appropriate fixes

Stay up-to-date in current tools, techniques, and vulnerabilities to incorporate into testing practices


Requirements

Minimum 3 years experience in specifically Security Testing function

Degree in Computer Science / IT Security or other related disciplines

OSCP or CREST CRT Certified

Minimum 3 years expereince in Security Testing

Should have an overall exposure and understanding of Application and Network Security testing

Strong knowledge of the OWASP Top 10, OWASP Mobile Top 10, SANS top 25. Detailed knowledge of common web application attack vectors such as SQL injection, CSRF, XSS, Session Management issues, Insecure Direct Object reference, Click jacking, buffer overflows, etc.

Experience in manual application penetration testing of web- based applications, thick- client applications, mobile applications, web services, API s etc.

Experience in Source Code Review of applications
Skills 5 Days Work, Mondays - Fridays
>Regular Hours, 9am - 6pm
>Up to $4,500 Depending on experiences
>Mobile Allowance + Transport Allowance
>Medical & Dental Reimbursements
>Medical Leaves/Annual Leaves
>Good career advancement

Our Client, in the Electrical & Electronic Industry located at the Central has openings for Software Engineer.

Responsibilities

Participates in the design and implementation of Cloud platform to achieve IoT printing using new technologies
Enhance platform to improve the accuracy, performance and security
Analyse requirements, design specifications, perform coding and documentation
Interact Read more
with business teams and cross functional teams for system changes and enhancements
Enhancing existing applications based on business needs and providing continuous support to
The software development may not be limited to Windows forms, but including Web-based application, mobile platforms or cross-platform.the application
Ensure software quality with QA engineer to deliver software product with minimal issue.


Requirements

Minimum Diploma in Computer Science / Information Technology or equivalent
Minimum 3 years of relevant experience
Software development skill with Microsoft .NET, C#, MS SQL Database development & design
Experience with building solutions in Cloud platform (Azure, AWS)
Network knowledge (TCP/IP, Websocket)
Experience with building APIs and services (REST, SOAP)


Qualified or interested candidates, kindly apply to us in
>the FOLLOWING FORMAT to facilitate the short-listing process;

To: [Click Here to Email Your Resume]

Attachment of CV's in MSWORD FORMAT
>Resumes please INCLUDE:

Personal Particulars with Recent Photograph
Education background
Work experiences in point forms
All Reasons for leaving
Current and Expected salary
Date of availability / Notice Period


**We regret that only shortlisted candidates would be notified.
>Your Profile will be kept in our database for more career opportunities.
>We wish you all the best in your job search.

Lynn Tain
>Reg No: R1987424
>EA No: 19C9570
Skills

Well Established Company
Basic $ 4000 to $ 6000 + Bonuses
Working location: Ang Mo Kio (AMK)
Normal Working Hours
>Django – Backend & Frontend | UI Display
>
Job Responsibilities:

Manage the interchange of data between database and UI
Develop Django web-based software products
Design and develop of low-latency, high-availability, reusability Django web-based applications
Data analysis and UI Display
Implementation of Security in Django
Other ad-hoc duties as assigned

Requirements:

Degree in Computer Science, Computer Engineering or Information Technology preferred
Strong Read more
skills in Python 3 and Django

Candidates are encouraged to apply this position via Apply Now button with the following information in the resume

Work experiences and job responsibilities
Current and Expected salary
Reason for leaving
Date of availability
Education background
Skills 5 Days Work
>9am-6pm
>Up to $5000 Depending on experiences
>Medical leaves/Annual Leaves
>Medical reimbursements
>Good career advancement

Our Client, in the IT Industry has openings for Software Developer.

Responsibilities

Design, Develop & Implement different software solutions for different clients (Ranging from Web-based projects to Mobile applications)
Report to technical and project managers
Develop applications & support clients


Requirements

A Degree or Diploma qualification in Computer Science / Information Systems or related experience.
At least 2 or 3 years of experience in software development Read more
and hands-on programming.
Familiar with MySQL or MS SQL
Familiar with .NET Core Framework and ASP.NET Core Framework
Familiar with React JS
Familiar with using Amazon Cloud Services
Experience with either ASP.NET, J2EE, JSP, PHP or mobile computing will be an advantage
Able to pick up new technology, programming language quickly.
Must be independent, and possesses good communication skills.
Strong troubleshooting and analytical skills.


Qualified or interested candidates, kindly apply to us in
>the FOLLOWING FORMAT to facilitate the short-listing process;

To: Ronnie.tiew@capitalhrm.com.sg

Attachment of CV's in MSWORD FORMAT
>Resumes please INCLUDE:

Personal Particulars with Recent Photograph
Education background
Work experiences in point forms
All Reasons for leaving
Current and Expected salary
Date of availability / Notice Period


**We regret that only shortlisted candidates would be notified.
>Your Profile will be kept in our database for more career opportunities.
>We wish you all the best in your job search.

Ronnie Tiew
>Reg No: R1981870
>EA No: 19C9570
Skills 5 Days Work
>9am-6pm
>Up to $5000 Depending on experiences
>Medical leaves/Annual Leaves
>Medical reimbursements
>Good career advancement

Our Client, in the IT industry has openings for Back End Developer

Responsibilities:

Program modules for visualizing, designing and developing projects.
Handle full development cycle of the project in charge
Examine existing systems, identify defects and propose solutions
Monitor and repair to optimize product
Research and explore new technologies to better improve existing and new products
Provide technical support for product maintenance.
Work closely with the product Read more
team to ensure completion of the product and provide the best method for developing the features and systems of the new product.
Develop, customize and integrate Moodle, Totara, and other PHP-based web applications
Provide technical expertise and maintenance support for Moodle, Totara, and other PHPbased web applications on-time within SLA agreements
Make design, code, and testing and system quality improvement to backend application programming interface (API)

Requirements

Bachelor's degree or equivalent work experience
Proficient in Familiar with J2EE, JAVA, spring mvc, hibernate, spring JPA data
Proficient in HTML/ CSS3 with JavaScript/ JQuery, MySQL and CakePHP
Experience with PHP-based applications, and/or Moodle, Totara, or similar platforms will be a bonus
Passion for IT and software development

Qualified or interested candidates, kindly apply to us in
>the FOLLOWING FORMAT to facilitate the short-listing process;

To: [Click Here to Email Your Resume]

Attachment of CV's in MSWORD FORMAT
>Resumes please INCLUDE:

Personal Particulars with Recent Photograph
Education background
Work experiences in point forms
All Reasons for leaving
Current and Expected salary
Date of availability / Notice Period

**We regret that only shortlisted candidates would be notified.
>Your Profile will be kept in our database for more career opportunities.
>We wish you all the best in your job search.

Ronnie Tiew
>Reg No: R1981870
>EA No: 19C9570
Skills
Responsibilities:

Involved in creation of multi-tiered Web applications and Mobile App applications
Analyze, design, program, test, troubleshoot, document and maintain IT systems or applications
Involved in full SDLC and involvement in systems review with Project Manager
Provide maintenance support to customers (internal and/or external)

Requirements

Preferably possess 3-5 years of relevant experience developing web and mobile applications in engineering-focused companies
Proficient in any of the following programming languages - Java 1.7 & above, Spring Framework, Read more
Git, Maven, JBPM ,HTML5, Java Scripts plus jQuery, VB Script and ASP.NET, C, C++ and C#
Proficient in working with MS SQL, Oracle and MySQL Databases
Experience in working with tools such as Internet Explorer IE, Firefox, Chrome and Text Editor
Experience in troubleshooting and fixing bugs in application code already in use by business users in an enterprise environment or equivalent
Strong knowledge in writing custom code resilient to hacking via SQL injection, hijacking of data packets, etc.

Applicants who possess relevant experience for the above responsibilities are most welcome to apply. If you do not possess the above experience, your application will still be considered on individual merits and you may be contacted for other opportunities.

Please submit your updated resume in MS format by using the APPLY NOW BUTTON.

Our dedicated and approachable MCI consultants will get back to you soon for a confidential discussion.
Please include the following information in your resume:

Education background
Work experiences in point forms
Reason (s) for leaving
Current and expected salary
Date of availability / Notice period

**We regret to inform that only shortlisted candidates would be notified. **

We wish you all the best in your career search.

Yeap Chun Heng(Roy)
>Registration No: R1988319
>MCI Career Services Pte Ltd
>EA License No: 06C2859
Skills → Strong knowledge in ASP.NET MVC 5 (C#), ASP.NET WebAPI 2
→ Work Location: Harbourfront (near MRT)
→ European Automobile MNC
→ Working hours: 8.30am to 5.30pm, Monday to Fridays
→ Yearly Renewable Contract
Our Client is a European MNC, focused on the premium segments of the international automobile markets.
Objective

Your goal will be to work with internal teams to design, develop and maintain software.

Main Tasks:

The primary purpose of this role is to is Read more
to Perform Coding, Testing, Documentation, Requirements gathering in the areas of Development and Maintenanc
Develop at all levels of the stack, from database to UI and everything in-between
Ownership of assigned software and non-software deliverables
Liaison with Business/internal or external customers to ensure that requirements are understood
Production of accurate, unambiguous technical design specifications to the required level of detail in the timescales as defined by the PM
Production of supporting technical and installation documentation for internal and external publication
Achievement of agreed productivity targets in order to ensure developments are delivered within budget, to schedule and to defined quality standards
Completion of all necessary software and non-software components in the timescales as defined by the Project Manager
Tech Specs, Code and/or Unit Test Plans produced are all in line with the Traceability Matrix/Functional Specification

Requirement:

Degree in Computer Science and related fields
At least 3 years' working experience
Strong knowledge and experience in ASP.NET MVC 5 (C#), ASP.NET WebAPI 2 is a must
Strong understanding of object-oriented programming
Familiar with various design and architectural patterns
Knowledge of concurrency patterns in C#
Experience writing Unit Tests
Familiarity with writing raw SQL query and ADO.NET
Experience with RESTful API design and implementation
Web development experience with Bootstrap, JavaScript/jQuery, HTML5 and CSS3
Good understanding of asynchronous request handling, partial page updates and AJAX
Proficient understanding of cross-browser compatibility issues and ways to work around them
Solid understanding of web application security concepts
Willingness to dive into software environment and technical issues
Experience with Continuous Integration an advantage
AWS experience an advantage
Experience using Git, Confluence, Jira and Agile Methodology, X-Ray

HOW TO APPLY:
>Interested applicants, please click on "Apply Now" or email to [Click Here to Email Your Resume] to submit your resume.
>We regret only shortlisted candidates will be notified.
Stafflink Services Pte Ltd
>EA Licence No.: 04C4294
>EA Personnel: Bong Wee Kiat (Jason)
>EA Personnel Reg. No.: R1986867
Skills Contract
Ang Mo Kio
8:30am – 6.00pm, Monday – Friday
Salary Based on Qualification


Job Responsibilities:

Managing the interchange of data between database and UI
Develop Django web-based software products
Design and developing of low-latency, high-availability, reusability Django web-based applications
Data analysis and UI display
Implementation of security in Django
Ability to work independently


Period:

Contract


Location:

Ang Mo Kio


Working Hours:

8:30am – 6.00pm, Monday – Friday


Salary:

Salary Based on Qualification


Requirement

Degree in Computer Science
Strong skills in Python3 and Django
Experience in Django back-end and front-end
Strong skills in Read more
Django UI libraries, JavaScript, HTML, CSS.
Good skills in relational database (i.e. PostgreSQL, SQLite etc.)
Good skills in Django automated testing
Good skills in Django security (i.e. SQL injection protection, SSL/HTTPS, XSS etc.)
Knowledge of deploy Django applications into production
Knowledge of Linux command (Centos , Ubuntu etc.)
Basic knowledge of Docker, k8s
Basic knowledge of electric power system is desired but not required


Interested applicants, kindly email your detailed resume (MS Word format is preferred):

[Click Here to Email Your Resume] (Reg No: R1107386)

Please ensure that applications sent through email are no bigger than 1Mb.

We thank all applicants for your interest but regret to inform that only shortlisted candidates would be notified.

Success Human Resource Centre Pte Ltd (EA License Number: 97C4832)
1 Sophia Road, Peace Centre,
#06-23/29 Singapore 228149
T: 6337 3183 | F: 6337 0329 | W: www.successhrc.com.sg
Skills