Sign in or register for a JobTech account.
Jobs that require

web services

skill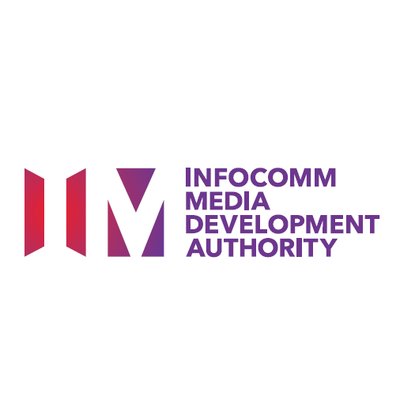 Description
The ideal candidate will have significant hands-on technical experience in Agile software engineering principles and a background in full stack software development, system architecture with APIs and microservices, containerisation and cloud-based technologies, and DevOps toolchains. Experience in managing development teams responsible for designing, developing and testing software assets in an Agile development environment is also preferred.
Responsibilities
Be a change agent in fostering a software engineering culture based on a strong foundation of software engineering principles and best practices
Drive organisation-wide practice of continuous integration and continuous delivery of high quality software assets
Create a continuous learning environment to ensure that engineers in the organisation are trained in the software engineering processes and the technology stack defined in the organisation playbook
Be part of the technical leadership team in technical visioning and technology stack selection to meet the strategic objectives of the organisation
Requirements
Bachelor's Degree in Computer Science, Electrical Engineering, Information Technology
Minimum 12 years of application development and technical project management experience, with minimum 3 years of team management experience of teams of 10 or more
Minimum 5 years of experience as a team lead in Agile software design, development, and testing processes
System architecture design experience using microservices and REST-based APIs, Java technologies, containerisation technologies such as Docker and Kubernetes, cloud-based platforms such as Pivotal Cloud Platform, and public cloud services from AWS, Azure and Google
Hands-on experience in API management platforms, API design standards, API patterns, API governance, API security standards and implementation
Working experience with project management tools such as Jira, Confluence or similar
Thorough knowledge of build and deployment toolchain such as Bamboo, Ansible, Nexus, Github, and automated code quality inspection tools such as SonarQube and Fortify
Certified Scrum Master or equivalent Agile project management experience
Broad knowledge of digital infocomm technologies, trends and methods such as data engineering, cloud-native system architectures, artificial intelligence, and Internet-of-Things
Excellent communication skills
Position will commensurate with experience.
Only short-listed candidates will be notified.
Skills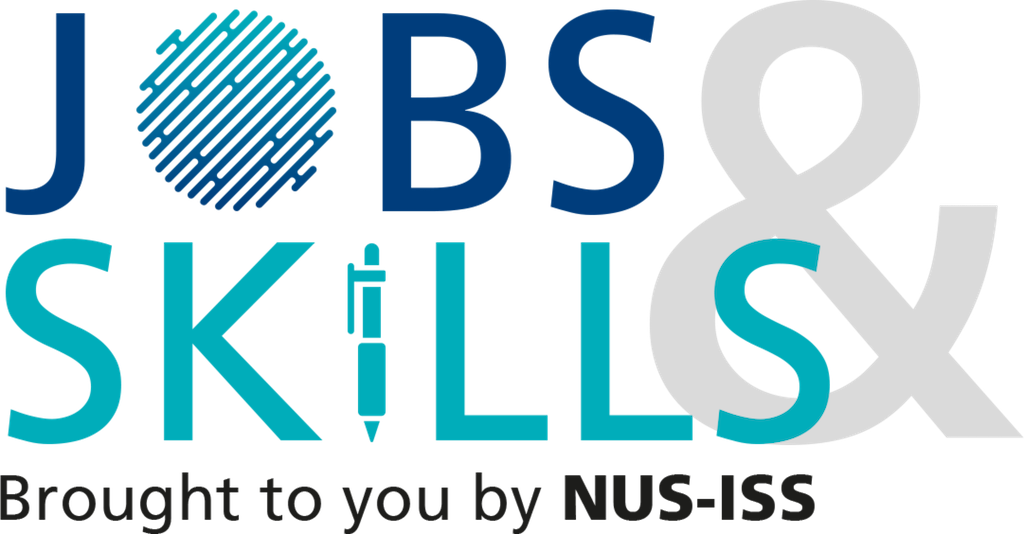 Shopee is looking to hire NUS-ISS talent.
Job Description:
- Design and implement web backend services using Python + Django/Flask
- Write high-quality, clean, maintainable code using engineering best practices (unit testing, source control, continuous integration, automation, design patterns, etc.)
- Analyse requirements, design and develop features
-Understand the product, constantly optimise the product, identify and fix problems, improve stability and user experience
- Optimize application for maximum performance and scalability
- Build reusable code and libraries
- Collaborate with fellow developers, product managers, user experience designer, and operation engineers to build products with web technologies

Requirements:
- Bachelor's or higher degree in Computer Science or related fields
- Passionate about coding and programming, innovation, and solving challenging problems
- Hands-on experiences in Web Service frameworks and technologies such as Django, Ruby On Rails, or Node.js
- Familiar with HTTP protocol
- Familiar with performance tuning of Web Server, massive concurrency handling, and caching mechanisms
- In-depth understanding of data structures, Database and other computer science fundamentals
- Familiar with Linux development environments
Skills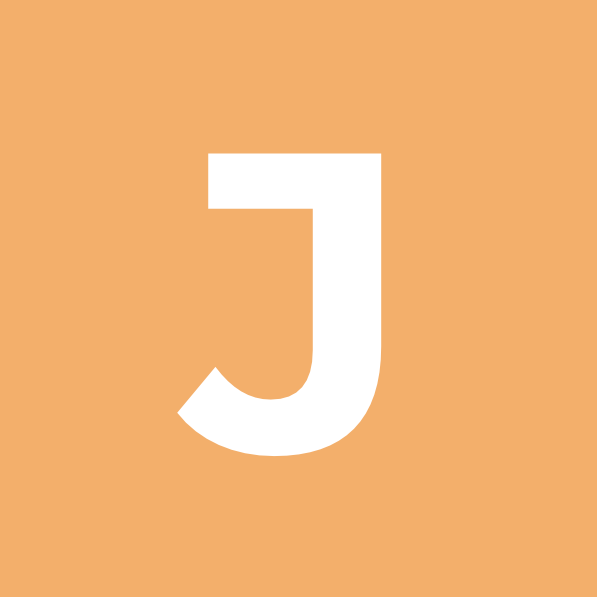 Role Purpose:

The Solutions Engineer is an integral part of our growing global sales team. You are responsible for working externally with prospective clients and internally with our Product, IT and Sales Teams. You will provide technical and functional expertise for our suite of mobile identity verification, payment, KYC, and risk management solutions. This will include interacting directly with new and existing customers in a sales capacity.

Role Value:

The Solutions Read more
Engineer will demonstrate and assist how Jumio solutions integrate into customer's existing website and native applications. You will be the go to contact during and after the sales process for all technical questions the customers may have. Beyond the technical aspects of our solutions, you will be expected to provide industry, solution, and product best practices.

Solution Engineers play a major role in improving and expanding on existing processes like pre-sales technical presentations, product testing, integration and onboarding. You are the integration expert of how our solutions can be integrated, specifically through web and API channels.

The role, (based in Jumio's Singapore office), is an individual contributor reporting to the Director of Solution Engineering. Your performance will have a direct impact on the overall sales teams effectiveness. This is an opportunity to help build and shape our team, have direct impact on sales revenue, and carve out your career at Jumio.

Jumio is on an upswing and aggres­sively hit­ting the market. We want serious players who can evan­ge­lize and make sig­nif­i­cant rev­enue con­tri­bu­tions quickly.

Responsibilities:

Provide technical, functional, and subject matter expertise to our sales team

Consult prospect by asking smart questions to understand intended use-case and make recommendations on how to use our products to meet those requirements

Create & conduct technical presentations for customer audiences

Aid in the completion of presentations, RFPs & RFIs

Work closely with Product Management, Marketing, and other Jumio business units to maintain technical & functional knowledge of existing and new products

Manage the onboarding of new customers to Jumio by conducting kick-off meetings with business and project teams

Ability to triage with clients on their implementation through developer toolbars and asking the right question to pin down their problems

Experience and Qualifications

:

5+ years of expertise in technical pre-sales, account management or consulting role, including experience with complex, enterprise environments

Knowledge of payment and/or risk management systems is preferred

Familiarity with "know your customer" (KYC) compliance regulations and competitors

Technical knowledge, including programming/scripting languages (Java, C/C++, .NET, PHP, Perl, Java Script, …), operating systems (Unix, Windows), mobile operating systems (iOS, Android)

Strong customer interaction skills combined with excellent verbal & written communication skills

Fluency in English and Chinese Mandarin

Sales presentation experience required

Key Characteristics and Attitudes

Ambitious and driven

Adaptable and flexible

Articulate and persuasive

High IQ and EQ

Curious and coachable

Commercially aware

Resilient and tenacious

Big picture and the detail

@Work:

The Jumio Singapore team is a working family that flourishes in supporting each other to drive success in each other's development and revenue growth.

Company:

Jumio is the future for online and mobile ID verification. We are the largest and fastest growing company in the ID verification space. With a global footprint, we're expanding the team to meet strong client demand across a range of industries including Financial Services, Travel, Sharing Economy, Fintech, Gaming, and others.

Equal Opportunities:

Jumio is a collaboration of people with different ideas, strengths, interests and cultures. We welcome applications and colleagues from a wide range of backgrounds and statuses.
Skills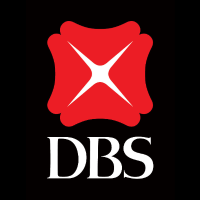 !*!Business Function Group Technology and Operations (T&O) enables and empowers the bank with an efficient, nimble and resilient infrastructure through a strategic focus on productivity, quality & control, technology, people capability and innovation. In Group T&O, we manage the majority of the Bank's operational processes and inspire to delight our business partners through our multiple banking delivery channels.ResponsibilitiesBe part of DevOps team to create web dashboards integrating with Read more
IT infrastructure tools for automation of operations.Collaborate with deskside support teams to create tools to improve user experienceCreate BI dashboards and data analytics to provide insights using data collected from desktop IT infrastructure RequirementsDegree in a quantitative subject (e.g. Computer Science, Engineering, Mathematics, or related field).Minimum 2 years of working experience developing web applications.Strong proficiency in Python, JavaScript, web frameworks (Django, Angular) and SQL / No-SQL DB tools.Knowledge on API integration – REST, Active Directory LDAP and create interactive analyticsExperience using Docker and Kubernetes or similar frameworks to deploy web applications at scale is preferred.Apply Now We offer a competitive salary and benefits package and the professional advantages of a dynamic environment that supports your development and recognises your achievements.
Skills Skyscanner is a leading global travel search site and app, a place where people are inspired to plan and book direct from millions of travel options at the best prices. We employ over 1000 staff across eleven offices globally, and, having reached market leader status, we were recently acquired by Chinese online travel company Ctrip in a deal valued at £1.4bn. While we remain operationally independent, our acquisition Read more
by Ctrip allows us to take the business to the next level of accelerated global growth. It's a hugely exciting time for Skyscanner and the over 100+ million people who use us every month. We are unbiased and free, our secret is in our unique proprietary technology that connects people directly to everything the travel industry has to offer.

As a

Senior

Technical Account Executive

in the Partner Success Squad, you will be working with our Japanese and some regional partners in APAC. You will be the conduit between our Japanese partners, engineering and the business, ensuring that the flow of information enables the smooth integration and maintenance of our partner connectivity. You will build strong, long standing relationships with our partners and be a single point of contact.

What you can expect as a Senior Technical Account Executive

A supportive, trusting and transparent working environment

An opportunity to support different product verticals

The opportunity to bring value to users and partners and impact the partner side of the network

A place where proactively increase your knowledge of Skyscanner's product, services, client-types and engineering needs, and of the partner integration models

The opportunity to drive change in a fast paced, thriving and growing, unique culture

An environment of continuous improvement where you optimise for impact and velocity

What we are looking for

Previous relationship management/Account management experience, ideally in a technology organisation

Experience working with technical integration documentation with the ability to evaluate if an API meets product requirements

Experience with constructing API requests using tools such as Postman, SoapUI or similar and evaluating the resulting XML or JSON structures appropriately

The ability to communicate clearly with partners and commercial teams on straight forward issues / topics and build relationships easily. You empathise easily with partners, and can adequately communicate their needs back to your team

Curiosity to learn – avidly seeking knowledge on internet economy and partner management best practice

Ability to problem solve and develop problem solving skills using simple techniques to uncover core root causes and address them

Excellent written and verbal communication skills

The ability to influence and prioritise.

Fluent in Japanese & English is a MUST that able to converse and write Japanese & English

Why Us?

We are proud to have a working environment that sets our employees up for success, as well as all the usual perks you would expect from barista machines to massage chairs, to free food, holiday buying scheme as well as frequent townhalls with our CEO. What we really aim for is a place where people can thrive, be trusted to make impact and ultimately help us put our users first.

What you will get in Singapore -

Situated in the heart of Singapore's central business district Robinson Road, our office is a hub for the Asia pacific markets and has seen and annual increase in traffic to the site of over 350% YOY. The team in Singapore is home to 13 different nationalities across the world and when we are not working hard to find users and partners we can either be found admiring the view from our office or enjoying refreshing drinks nearby at Singapore's famous Boat Quay. With space to hire many more staff we are excited to welcome our new recruits.

Skyscanner can offer you large scale, complex problems where you can reach 100 million users whilst enjoying a high level of autonomy and influence and a flexible working environment where you can thrive.

Join us now.

#LI-AO1
Skills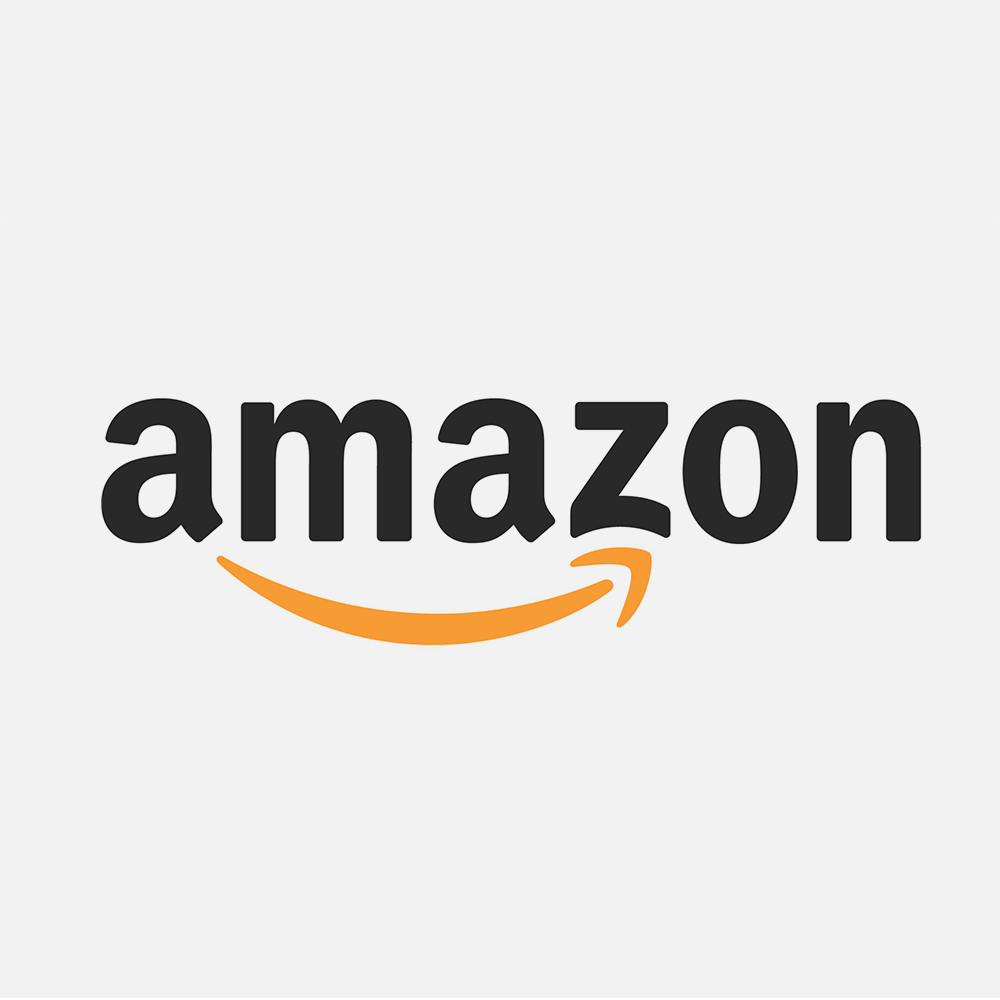 At Amazon.com, we're working to be the most customer-centric company on earth. Since early 2006, Amazon Web Services (AWS) has provided companies of all sizes with an infrastructure web services platform in the cloud. With AWS, customers can requisition compute power, storage, and other servicesgaining access to a suite of elastic IT infrastructure services as their business demands them. Customers pay only for what they use, with no Read more
up-front expenses or long-term commitments, making AWS the most cost-effective, flexible way to deliver their applications to their customers and clients. Since 2006 AWS is the leader in the global IaaS cloud computing space and is continually growing. To get there, we need exceptionally talented, bright, and driven people.

Would you like to be a central part of a recruiting team that is responsible for fuelling the rapid growth of AWS globally? Are you a builder? Do you thrive in high growth ambiguous environments? Are you a process oriented data driven senior recruiting leader that loves to dive deep to fix complex operational challenges allowing for greater scalability and global impact?

The Amazon Web Services (AWS) Recruiting team is seeking a talented, customer-focused Recruitment Manager to identify and assess top technical talent for AWS across the ASEAN region. The Recruitment Manager will lead a team and partner closely with the business leaders to provide guidance on addressable talent pools and market conditions, create customized sourcing strategies, build pipelines, and source top candidates for complex technical roles.

The right candidate must be able to successfully manage a team, prioritize and achieve hiring goal against a timeline and have experience setting benchmarks, metrics, and understand how to prioritize to hit all customer SLAs. They thrive in an innovative, fast-paced environment, can roll up their sleeves, work hard, have fun, and get the job done. The best candidates will draw on extensive knowledge of Talent Acquisition and functional areas of the business, forging dynamic relationships with business leaders, hiring managers and HR business partners.

OBJECTIVES/DELIVERABLES

1. Lead an experienced team of Recruiters/Sourcers to support the hiring demand of our rapidly growing businesses and deliver annual hiring plan and target

2. Manage team performance and hire and develop the best

3. Collaborate with customers and peers to drive hiring initiatives and experiments

4. Provide recruiting leadership and consultancy in participating business/HR projects

5. Optimize operational process flows and identify ways to deliver a consistent, scalable, customer obsessed recruitment experience to all stakeholders

6. Drive simplification and contribute to increase productivity across the team

7. Support and drive the roadmap for the ASEAN talent acquisition team and work globally to make sure we are aligned in how we support the global AWS businesses and recruiting teams

8. Drive the best candidate and referee experience, delivering on key internal SLAs

9. Drive candidate feedback surveys and participate in other recruiting/HR initiatives to provide the best recruiting support

Basic Qualifications

REQUIREMENT:

1. Bachelor's degree or equivalent post-secondary degree.

2. Excellent written and verbal communication skills

3. Solid track record/experience in corporate and/or search firm progressive recruiting experience, with a focus on hiring tech talents

4. At least 3 years of people management skill of leading a sizeable team

5. Self-sufficient and able to lead the team with little direct supervision.

6. Strong consulting skills and demonstrated ability to work in a team environment, as a team leader and member.

7. Experienced in building and utilizing a variety of sourcing plans and tools

8. Ability to execute recruiting strategy, including employer promotion in the marketplace, candidate management, and diversity hiring.

9. Experienced in managing and prioritizing multiple tasks, projects and client relationships.

10. Strong client focus and commitment to continuous improvement; ability to proactively network and establish effective working relationships

11. CTS/ATS experience with sourcing, tracking and managing candidates

12. MS Office - including Word, Excel, PowerPoint

Preferred Qualifications

Analytic skills with ability to make recommendations and initiatives through gaining insight of a variety of metrics and reporting data
Skills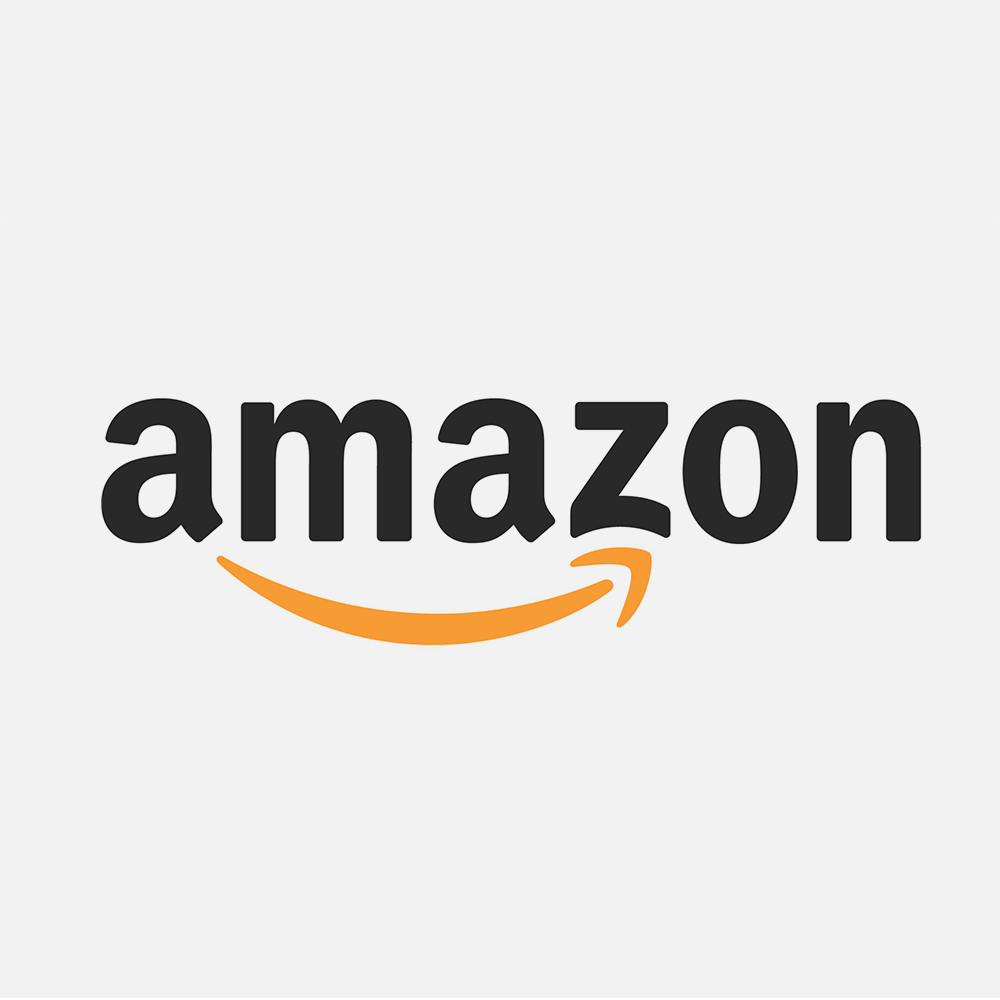 Would you like to manage a team of Solutions Architects helping media enterprise customers solve technical problems? Would you like to do this using the latest cloud computing technologies? Do you have a knack for working with a team to help organizations understand application architectures and integration approaches, and do you have the consultative and leadership skills to manage others to guide a project to success? Do you Read more
want to be part of a business development team helping manage the move of a large enterprise onto Amazon Web Services as their technology platform?

Come join the APAC team as a Senior Solutions Architect Manager within Amazon Web Services (AWS). In your role, you will have the opportunity to help shape and deliver on a strategy to build mind share and broad use of Amazons utility computing web services (Amazon EC2 compute, Amazon S3 storage, Amazon Simple DB/RDS databases, AWS Elemental Media Services, Amazon ML / AI, Amazon CloudFront CDN, etc.) in leading media accounts across the region.

Your broad responsibilities will include: Leading a team of experienced and highly skilled specialist Solutions Architects, located in AWS offices around the region. Ensuring they own their technical engagements and their ultimate success around specific implementation projects, working cross-organizationally to facilitate widespread use and adoption of the AWS platform, and developing a deep expertise in the AWS technologies as well as broad know-how around how applications, appliances and services are constructed using the AWS platform to deliver media and video workflows in the cloud. In addition you will be responsible for the training coaching and development of the team.

The ideal candidate will possess management and technical expertise, customer facing skills, the ability to work with Product Management teams, to motivate the field SA team and represent AWS well within a customers environment. He/she should also have demonstrated the ability to think strategically about business, product, and technical challenges.

Roles & Responsibilities:

· Leading a team of experienced and highly skilled specialist Solutions Architects located in AWS offices around the region.

· To asses and qualify regional requirements and document feature request, package up requirements for Product Management with supporting justification

· Serve as a key member of the Business Development and Sales team in helping to ensure customer success in building applications and services on the AWS platform.

· Stand toe-to-toe with any technical folks in a meeting. Be able to convince all meeting attendees that Amazon has the engineering and operational expertise to run the customers business.

· Proactively engage the customer or partner at the most senior levels, and not only helps them understand and integrate with the platform, but help the customer optimize their spend, and think through their cloud strategy.

· To coach and develop team members to become subject matter experts and AWS Media Services evangelists.

· Capture and share best-practice knowledge amongst the solution architect community.

· Carry a reputation of excellence and exceptional capability, internally and with customers / partners.

· Able to identify issues/gaps, crisply define them, and proactively works with the organization on proposing and driving change as appropriate.

Basic Qualifications

Basic Qualifications:

· 7+ years of implementation/consulting experience in Media, video workflows and distribution

· 3+ years of managing a team of SAs

· Bachelor's Degree required.

· Knowledge of software development practices and technologies required

Preferred Qualifications

Preferred Qualifications:

· Technical major preferred

· The right person will be an experienced man manger

· Project management experience is beneficial

· Experience working within software development or Internet-related industries is highly desired.

· Strong verbal and written communications skills are a must, as well as the ability to work effectively across internal and external organizations.

· Computer Science or Math background highly desired

· Experience working with end user or developer companies in media
Skills Requisition ID:

239178

Work Area:

Customer Service and Support

Expected Travel:

0 - 50%

Career Status:

Professional

Employment Type:

Regular Full Time

COMPANY DESCRIPTION

SAP started in 1972 as a team of five colleagues with a desire to do something new. Together, they changed enterprise software and reinvented how business was done. Today, as a market leader in enterprise application software, we remain true to our roots. That's why we engineer solutions to fuel innovation, foster equality and spread Read more
opportunity for our employees and customers across borders and cultures.

SAP values the entrepreneurial spirit, fostering creativity and building lasting relationships with our employees. We know that a diverse and inclusive workforce keeps us competitive and provides opportunities for all. We believe that together we can transform industries, grow economics, lift up societies and sustain our environment. Because it's the best-run businesses that make the world run better and improve people's lives.

Job Overview

This position is on the TripLink Technical Product Management team and will directly contribute to the success of TripLink by working directly with our strategic travel partners to create compelling integrations that enable direct bookings and expenses to flow into Concur, satisfying the needs of our customers in Asia, and around the world.

You will help us innovate how business travel is managed in an industry that is becoming increasingly complex.

In the first 12 months you will deliver:

Partner integrations: You will work with our Supplier Services team to help showcase the benefits of TripLink to new strategic partners. You will also work on launching those new TripLink partners, like Singapore Airlines.

Partner innovation: You will drive product innovation with partners based on this newly expanding market.

Strategic partner management: You will partner closely with cross-functional teams to iterate on partner integrations with new features that will add customer value and support existing travel suppliers to make their current integrations even better.

International expansion: You will help extend and grow TripLink in APAC.

This position will work cross functionally across multiple internal and external teams. A successful candidate will be equally comfortable describing current and future functionality to both technical and non-technical audiences, clarifying problems and priorities with senior leadership, displaying influence and bridging gaps between different teams to create graceful solutions to hard problems.

In order to accomplish this, you will need to:

Work closely with supplier partners and internal stakeholders across engineering, product management, strategy, business development, marketing, and support.

Become a subject matter expert and develop a deep understanding of Concur's platform and APIs. Influence the API roadmap based on a deep understanding of partner needs. Understand how evolution of the business travel market will create gaps and challenges for your services.

Communicate complex technical issues to partners effectively and work with partners on their API-based TripLink integrations.

Drive the long-term vision, influence externally and internally at all levels, and secure partner buy-in.

Identify and execute on opportunities for faster partner time-to-market and drive partner ease of use.

Foster technical relationships with peers at external stakeholders and travel suppliers.

Influence externally and internally at all levels, secure buy-in, and drive successful execution of complicated projects across teams and time zones.

What do you need to bring?

BS or BA, ideally with a focus on Computer Science, Computer Engineering, Business Administration, or Information Technology

Industry experience in travel

At least 5+ years' experience in product/technical product management.

Strategic thinker with business acumen. You relentlessly focus on the right customer experience to drive the business.

Strong execution skills. You push projects forward with high quality and a sense of urgency. You are comfortable with ambiguity and put a clear path forward for the team to execute on.

A deep understanding of API's is essential to the role, previous experience in developing partner integrations is a plus.

Strong cross-functional collaboration and influencing skills, with external and internal partners at all levels.

You are fantastic at managing partnerships. You develop a deep understanding of the partner's business goal and understand how to align with it.

You are effective in communication with internal and external partners.

Demonstrated ability to work effectively with complex stakeholder networks and competing priorities, despite ambiguity

Knowledge and practice of agile methodologies

Positive attitude and a team player.

Concur Travel & Expense experience as a user, service administrator or implementation manager strongly valued

"#SEAHotJob"

WHAT YOU GET FROM US

Success is what you make it. At SAP, we help you make it your own. A career at SAP can open many doors for you. If you're searching for a company that's dedicated to your ideas and individual growth, recognizes you for your unique contributions, fills you with a strong sense of purpose, and provides a fun, flexible and inclusive work environment – apply now

.

SAP'S DIVERSITY COMMITMENT

To harness the power of innovation, SAP invests in the development of its diverse employees. We aspire to leverage the qualities and appreciate the unique competencies that each person brings to the company.

SAP is committed to the principles of Equal Employment Opportunity and to providing reasonable accommodations to applicants with physical and/or mental disabilities. If you are in need of accommodation or special assistance to navigate our website or to complete your application, please send an e-mail with your request to Recruiting Operations Team (Americas: Careers.NorthAmerica@sap.com or Careers.LatinAmerica@sap.com, APJ: Careers.APJ@sap.com, EMEA: Careers@sap.com).

Successful candidates might be required to undergo a background verification with an external vendor.

Additional Locations

:
Skills
Our Corporate & Investment Bank relies on innovators like you to build and maintain the technology that helps us safely service the worlds important corporations, governments and institutions. Youll develop solutions for a bank entrusted with holding $18 trillion of assets and $393 billion in deposits. CIB provides strategic advice, raises capital, manages risk, and extends liquidity in markets spanning over 100 countries around the world.

As a member Read more
of our Software Engineering Group we look first and foremost for people who are passionate around solving business problems through innovation & engineering practices. You will be required to apply your depth of knowledge and expertise to all aspects of the software development lifecycle, as well as partner continuously with your many stakeholders on a daily basis to stay focused on common goals. We embrace a culture of experimentation and constantly strive for improvement and learning. Youll work in a collaborative, trusting, thought-provoking environmentone that encourages diversity of thought and creative solutions that are in the best interests of our customers globally.

This role requires a wide variety of strengths and capabilities, including:

BS/BA degree or equivalent experience

Advanced knowledge of application, data and infrastructure architecture disciplines

Understanding of architecture and design across all systems

Working proficiency in developmental toolsets

Knowledge of industry wide technology trends and best practices

Ability to work in large, collaborative teams to achieve organizational goals, and passionate about building an innovative culture

Proficiency in one or more modern programming languages

Primary - Oracle, PL/SQL, and some experience in Java/J2EE

Secondly Some experience in one or more areas - ETL/BI tools or Big data or API/Microservices

Understanding of software skills such as business analysis, development, maintenance and software improvement

Knowledge of Devops model of continuous and automated integration, test and delivery

Experience in working with off-shore teams and matrix reporting

Experience in finance industry, data warehousing, regulatory reporting, business intelligence, or big data will be an advantage.

Note that we have multiple headcounts for this role.

When you work at JPMorgan Chase & Co., youre not just working at a global financial institution. Youre an integral part of one of the worlds biggest tech companies. In 14 technology hubs worldwide, our team of 40,000+ technologists design, build and deploy everything from enterprise technology initiatives to big data and mobile solutions, as well as innovations in electronic payments, cybersecurity, machine learning, and cloud development. Our $9.5B+ annual investment in technology enables us to hire people to create innovative solutions that will not only transform the financial services industry, but also change the world.

At JPMorgan Chase & Co. we value the unique skills of every employee, and were building a technology organization that thrives on diversity. We encourage professional growth and career development, and offer competitive benefits and compensation. If youre looking to build your career as part of a global technology team tackling big challenges that impact the lives of people and companies all around the world, we want to meet you.
Skills Requisition ID:

239178

Work Area:

Customer Service and Support

Expected Travel:

0 - 50%

Career Status:

Professional

Employment Type:

Regular Full Time

COMPANY DESCRIPTION

SAP started in 1972 as a team of five colleagues with a desire to do something new. Together, they changed enterprise software and reinvented how business was done. Today, as a market leader in enterprise application software, we remain true to our roots. That's why we engineer solutions to fuel innovation, foster equality and spread Read more
opportunity for our employees and customers across borders and cultures.

SAP values the entrepreneurial spirit, fostering creativity and building lasting relationships with our employees. We know that a diverse and inclusive workforce keeps us competitive and provides opportunities for all. We believe that together we can transform industries, grow economics, lift up societies and sustain our environment. Because it's the best-run businesses that make the world run better and improve people's lives.

Job Overview

This position is on the TripLink Technical Product Management team and will directly contribute to the success of TripLink by working directly with our strategic travel partners to create compelling integrations that enable direct bookings and expenses to flow into Concur, satisfying the needs of our customers in Asia, and around the world.

You will help us innovate how business travel is managed in an industry that is becoming increasingly complex.

In the first 12 months you will deliver:

Partner integrations: You will work with our Supplier Services team to help showcase the benefits of TripLink to new strategic partners. You will also work on launching those new TripLink partners, like Singapore Airlines.

Partner innovation: You will drive product innovation with partners based on this newly expanding market.

Strategic partner management: You will partner closely with cross-functional teams to iterate on partner integrations with new features that will add customer value and support existing travel suppliers to make their current integrations even better.

International expansion: You will help extend and grow TripLink in APAC.

This position will work cross functionally across multiple internal and external teams. A successful candidate will be equally comfortable describing current and future functionality to both technical and non-technical audiences, clarifying problems and priorities with senior leadership, displaying influence and bridging gaps between different teams to create graceful solutions to hard problems.

In order to accomplish this, you will need to:

Work closely with supplier partners and internal stakeholders across engineering, product management, strategy, business development, marketing, and support.

Become a subject matter expert and develop a deep understanding of Concur's platform and APIs. Influence the API roadmap based on a deep understanding of partner needs. Understand how evolution of the business travel market will create gaps and challenges for your services.

Communicate complex technical issues to partners effectively and work with partners on their API-based TripLink integrations.

Drive the long-term vision, influence externally and internally at all levels, and secure partner buy-in.

Identify and execute on opportunities for faster partner time-to-market and drive partner ease of use.

Foster technical relationships with peers at external stakeholders and travel suppliers.

Influence externally and internally at all levels, secure buy-in, and drive successful execution of complicated projects across teams and time zones.

What do you need to bring?

BS or BA, ideally with a focus on Computer Science, Computer Engineering, Business Administration, or Information Technology

Industry experience in travel

At least 5+ years' experience in product/technical product management.

Strategic thinker with business acumen. You relentlessly focus on the right customer experience to drive the business.

Strong execution skills. You push projects forward with high quality and a sense of urgency. You are comfortable with ambiguity and put a clear path forward for the team to execute on.

A deep understanding of API's is essential to the role, previous experience in developing partner integrations is a plus.

Strong cross-functional collaboration and influencing skills, with external and internal partners at all levels.

You are fantastic at managing partnerships. You develop a deep understanding of the partner's business goal and understand how to align with it.

You are effective in communication with internal and external partners.

Demonstrated ability to work effectively with complex stakeholder networks and competing priorities, despite ambiguity

Knowledge and practice of agile methodologies

Positive attitude and a team player.

Concur Travel & Expense experience as a user, service administrator or implementation manager strongly valued

"#SEAHotJob"

WHAT YOU GET FROM US

Success is what you make it. At SAP, we help you make it your own. A career at SAP can open many doors for you. If you're searching for a company that's dedicated to your ideas and individual growth, recognizes you for your unique contributions, fills you with a strong sense of purpose, and provides a fun, flexible and inclusive work environment – apply now

.

SAP'S DIVERSITY COMMITMENT

To harness the power of innovation, SAP invests in the development of its diverse employees. We aspire to leverage the qualities and appreciate the unique competencies that each person brings to the company.

SAP is committed to the principles of Equal Employment Opportunity and to providing reasonable accommodations to applicants with physical and/or mental disabilities. If you are in need of accommodation or special assistance to navigate our website or to complete your application, please send an e-mail with your request to Recruiting Operations Team (Americas: Careers.NorthAmerica@sap.com or Careers.LatinAmerica@sap.com, APJ: Careers.APJ@sap.com, EMEA: Careers@sap.com).

Successful candidates might be required to undergo a background verification with an external vendor.

Additional Locations

:
Skills