Sign in or register for a JobTech account.
Jobs that require

willing to take up ad-hoc duties

skill
The candidate will join the Disbursement team to support operational functions such as insurance policy payments, process documentation and system testing.Key responsibilities will include\:- Process payments timely and accurately- Ensure payments are supported with proper documentation and approvals adhere to the Delegated Authority Limits.- Maintain end to end operational controls in payments processing- Perform 2nd level due diligence checks prior to Officer's review- Support payment related enquiries from Read more
Finance and stakeholders- Involved in cheque signatory duties and system testing- Update standard operating procedures and continuously review processes for improvements- Handle any other ad-hoc duties as assigned- Candidate must possess at least a Diploma or 'A' level or equivalent- Preferably with 2 years of experience in handling Accounts Payables- Experience in Insurance industry will be an advantage- Well verse in MS-Office applications, especially Excel- Mature and meticulous- Able to handle high volume of transactions- Good communication and interpersonal skills- Good team player as well as able to work independently
Skills About UOBUnited Overseas Bank Limited (UOB) is a leading bank in Asia with a global network of more than 500 branches and offices in 19 countries and territories in Asia Pacific, Europe and North America. In Asia, we operate through our head office in Singapore and banking subsidiaries in China, Indonesia, Malaysia and Thailand, as well as branches and offices.

Our history spans more than 80 years. Over this Read more
time, we have been guided by our values — Honorable, Enterprising, United and Committed. This means we always strive to do what is right, build for the future, work as one team and pursue long-term success. It is how we work, consistently, be it towards the company, our colleagues or our customers.About the DepartmentThe Technology and Operations function is comprised of five teams of specialists with distinct capabilities: business partnership, technology, operations, risk governance and planning support and services. We work closely together to harness the power of technology to support our physical and digital banking services and operations. This includes developing, centralising and standardising technology systems as well as banking operations in Singapore and overseas branches.Job Responsibilities

Process Account Opening & Signature Maintenance for Individual Customers

Complete all requests with accuracy and within the agreed Service Level Agreement

Assist to handle enquiries/ escalation from local Branches, Business Units and Support/ Contact Centres

Assist to prepare and submit management/ statistical reports

Adhoc duties, as assigned

Job Requirements

Good Computer Skills

Proficient in Microsoft Office

Good communication and interpersonal skills

Able to work independently and in a team

A recognised diploma, with 2 years relevant working experience

Candidates with banking operations experience

Be a part of UOB FamilyApply now and make a difference.
Skills Jobscope

Assist in Clinical Trial projects and any coordination work
Handle grants and budget management
In charge of any contracts negotiation
Other adhoc duties assigned by supervisors

Requirements

Degree in Lifescience, Chemistry or any related course
Min 1 year experience in administrative duties
Strong in interpersonal and communication skills
Able to work independently and also with team

All qualified applicants, please send in your resume to:
[Click Here to Email Your Resume]
>Attention to: Tricia Goh
>Or call 6736 3280 for a short discussion

Please include your Read more
full working experience, education background, notice period, expected salary.
>We regret to inform that only suitable candidates will be shortlisted for an interview.

Tricia Celestine Goh (R1981653)
Recruit Express Pte Ltd Company Reg. No. 199601303W | EA License Number: 99C4599
Skills Working Location: Changi Airport
>Shift Hours
>Up to $2800 Depending on experiences
>Medical leaves/Annual Leaves
>Medical reimbursements
>Good career advancement
Our Client, in the Service Industry located in the East has opening for Operation Supervisor.
Responsibilities

Supervise operations in assigned terminal during shift duty.
Ensure adequate manpower and resources (trolleys, lightweight transporter, communication equipment) are available in assigned terminal during shift duty.
Ensure adequate trolleys are available in all designated Trolley Staging Point(s) in assigned terminal.
Ensure intra-terminal and/or inter-terminal trolley transfers.
Responsible for the optimal Read more
condition of lightweight transporter(s) allocated to assigned terminal.
Liaise with technical support team for the removal of damaged and/or faulty trolleys from designated holding area in assigned terminal.
Attend to customer complaints and escalation when required.
Assist duty Terminal Operations Manager with routine and incident/accident reports.
Responsible for 20-30 direct reports and other administrative duties/secondary appointment.

Periodic Duties:

Responsible for the conduct, disciplinary and administrative matters of assigned Trolley Service Officers.
Conduct schedule operations/safety/security briefing to trolley service officers during shift duty.
Undertake adhoc operations/service improvement projects when assigned.
Conduct scheduled coaching session with direct reports.

Requirements

Diploma in Science/Engineering/Supply Chain or equivalent preferred
Minimum 2 years of supervisory experience in operations functions
Possess good interpersonal, communication and organizational skills
Confident in dealing with staff across all ages
Adaptable to change and a good team player
Microsoft proficient
Able to work on Shift Duty (Monthly Rotation)
Able to obtain an Airport Pass (Airside)


Ashley Ng
>Reg No: R1435754
>EA No: R2090403
Skills Working Location: Clementi
>Working Hours: 8.30am to 6pm
>
Job Responsibilities:

Perform preventive maintenance of production equipment.
To submit report in for maintenance carried out.
To understand and ensure customer satisfaction at their premises.
Able to be on standby after office hours. (Rotating shift)
Perform ad-hoc related duties as assigned by supervisor.


The Successful Applicant:

Diploma /ITC/NTC in Electrical & Electronic or in relevant fields.
1 to 3 years of related experience
Understanding of basic AC & DC circuitry and electronics.
Customer –oriented Read more
and a good team player.

All successful candidates can expect a very competitive remuneration package and a comprehensive range of benefits.
Please email your resume in a detailed MS Word format to [Click Here to Email Your Resume]; stating:
1. Current Drawn:
2. Expecting Salary:
3. Date Available:
4. Reason To Leave Each Job:

We regret that only shortlisted candidates will be notified.

Darren Wong Shin Loong
People Profilers Pte Ltd
10 Anson Road #09-01/02 International Plaza Singapore 079903
www.peopleprofilers.com
EA License Number: 02C4944
EA Personnel Reg Number: R1985061
>Job ID: 47302
Skills We are hiring under Recruit Express headcount:
Assist the Private Bank team in:
· Data extraction, preparation, analysis
· Enhancement of Excel Dashboard and Access Database for reporting
· Any other ad-hoc projects as assigned by immediate supervisor
Minimum Requirements:

Minimum Diploma or Degree
Knowledge in Advanced Excel (Pivot table , Vlookup) / Access, VBA scripting, SQL.

Interested candidates, please send CV to [Click Here to Email Your Resume]
CEI: R1104685
Kayslyn Lim Khai Ling (Team Manager)
Skills Analyze current and past trends in key performance indicators for OCAP Region including all areas of revenue, cost of sales, expenses and capital expenditures
Monitor performance indicators, highlighting trends and analyzing causes of unexpected variance
Oversee and manage the continued development of OCAP budgeting, financial forecasting, and operating plan
Ad-Hoc reporting and analysis
Implement and work with a business intelligence to develop business Dashboard reports for OCAP Region
Analyze complex financial information and Read more
reports to provide accurate and timely financial recommendations to management for decision making purposes
Prepare business review presentations for Senior Management Team
Partnering with business units to provide operational analysis and reporting and to improve forecasting accuracy
Manage and monitor OPEX closely, and identify areas of improvement
Any other ad-hoc duties as assigned by supervisor


Job Requirement :

Min Degree in Accountancy/ ACCA related qualification
Need to have at least 5 years of Financial Planning and Analysis, or any other Business Analysis function
Meticulous and details oriented

Interested candidates please submit your resume to [Click Here to Email Your Resume]

Alternatively, pls call Jace at 6736 3280

Jace Choo Oi Kei
>Personnel EA License No.: R1875164
>Recruit Express Pte Ltd (EA Licence No.: 99C4599)
Skills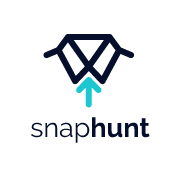 The Offer
A role that offers a breadth of learning opportunities
Opportunity to make a positive impact on cash management for small businesses
Work alongside & learn from best in class talent

The Employer
Our client is a Fintech startup backed by a top global incubator. Headquartered in Singapore with operations across South East Asia, they provide small and medium businesses convenient financial services including debit and credit card products, digital banking and Read more
cash management systems.
The Job
You will be responsible for :
Reviewing credit applications, researching business models and designing the best way to evaluate credit risk of SME
Assessing and analysing borrower's financial and other data points to help to assist in credit decision.
Participating in working with the team to develop, improve and monitor our proprietary credit model, a core component of our business.
Performing other ad-hoc based tasks related to credit risk function.

The Profile
Having a Degree in finance, banking, statistics, maths, or related fields are preferred.
You possess a positive attitude and are self-motivated.
You have strong analytical skills, with strong communication skills, and the ability to operate with flexibility in a fast-paced, constantly evolving and collaborative environment.
Having a good understanding on SMEs would be added advantage.
Ability to speak in Chinese dialects would be added advantage as the role requires the incumbent to interact and communicate with Chinese-speaking clients.
You are passionate about the fintech industry and is a start-up culture fit.

Ref :79106067
Skills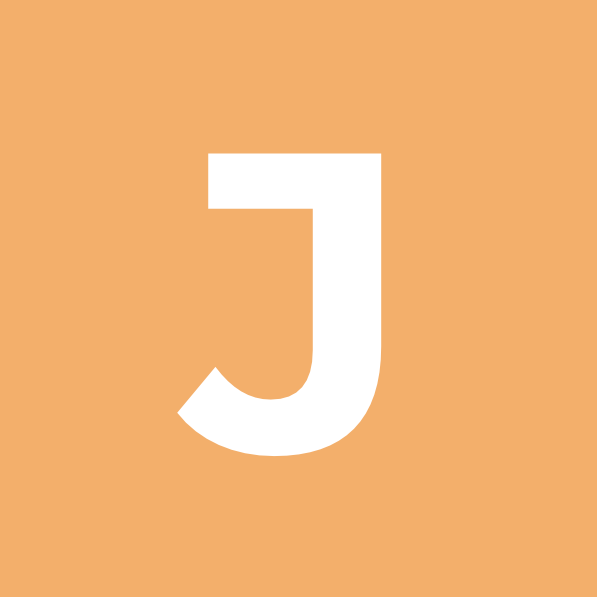 MANY HEADCOUNTS AVAILABLE
Restructured or Private setting
Office Hours 5.5 Days!

Job descriptions:

Perform front-desk duties including patient registration, billing, scheduling of appointments
Attend to patient's enquiries
Chairside assisting with the dentist
Other ad-hoc duties as assigned


Job requirements:

Min O level
Good in communication


Interested applicants, kindly furnish us with your detailed resume in MS Words format and click "Apply Now" button or send a copy of your resume at [Click Here to Email Your Resume]

** We regret Read more
to inform only shortlisted candidates will be notified. Applicants who do not possess necessary experience or qualification will still be considered on individual merits and may be contacted for other opportunities.**

JOBSTUDIO PTE LTD
EA License No: 10C4754
EA Personnel: Amanda Ong Eyen
EA Personnel Reg No: R2090336
Skills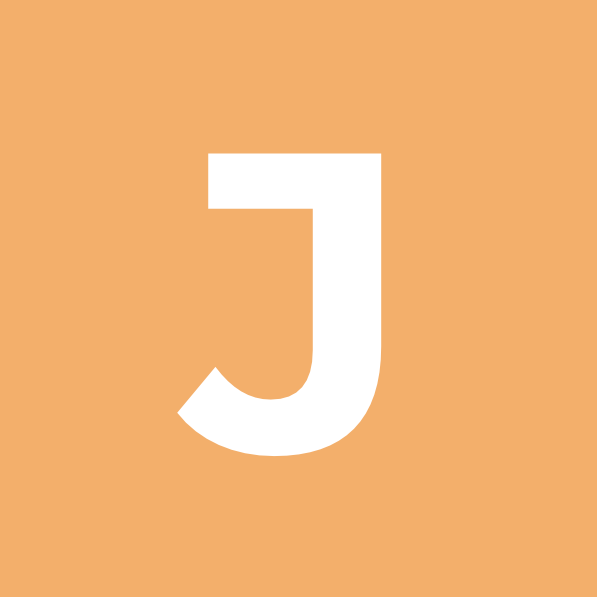 IMMEDAITE HIRING FOR ASSIGNMENT!
3-6 Months short assignments available
Staff Nurse-Up to $25/Hr
Enrolled Nurse-Up to $24/Hr

Various discipline available (ICU/ED/OT/O&G/Pead/Radiology)
Restructured or Private setting available

Location: Islandwide

Job description:

Assessing and planning nursing care for patients
Providing post and pre operation care to patients
Taking patient's vital sign such as measure of blood pressure and temperatures
Ad hoc duties as per assigned


Job requirement:

Min NITEC/Diploma in Nursing
Full reg nursing license in SNB

Interested applicants, kindly furnish us with your detailed resume Read more
in MS Words format and click "Apply Now" button or send a copy of your resume at [Click Here to Email Your Resume] or contact Amanda at 97867617

** We regret to inform only shortlisted candidates will be notified. Applicants who do not possess necessary experience or qualification will still be considered on individual merits and may be contacted for other opportunities.**

JOBSTUDIO PTE LTD
>EA License No: 10C4754
>EA Personnel: Amanda Ong Eyen
>EA Personnel Reg No: R2090336
Skills