Sign in or register for a JobTech account.
Jobs that require

willing to take up ad-hoc duties

skill Jobscope:

Onboarding and off-boarding matters for Nurses and HCA
Data entry for new hires and exit cases
Monitoring confirmation, contract renewals and conversion, and nurses competency assessment etc
Processing work pass applications and renewals, SNB applications and practicing certificates' renewal
Providing administrative support for cross deployment of Nurses and HCA
Attending to queries from walk-in staff, phone and WhatsApp
Other adhoc duties as assigned

Requirement:

Min Diploma in HR or any other courses
Able to start immediately
Some experience Read more
in HR is preferred

Salary range: $2K to $2.4K
Healthcare Industry
Interested Candidates please send your resume to [Click Here to Email Your Resume]
Recruitment Consultant:
>Huang Jingsheng Kevyn (R1333338)
>RECRUIT EXPRESS PTE LTD(99C4599)
Skills

Salary UP to $2700 + Benefits
Working Location: Clementi
5 Days Office Hour
Trading Company in Fuel & Gas
Good Career Prospect


Job Scope:

Responsible for Accounts Receivable & Accounts Payable Function
Preparing of cheque to be paid to vendors
Sending reminder and chasing of payment from customer
Perform bank reconciliation
Any other ad-hoc administrative duties assigned


Requirement:

Diploma in Accounting / Finance or Equivalent
1 – 3 year of experience in both AR & AP function
Candidate with full set experience Read more
are welcome
>

Candidates are encouraged to apply this position via Apply Now button with the following information in the resume:

Work experiences and job responsibilities
Current and Expected salary
R-eason for leaving
Date of availability
Education background
Skills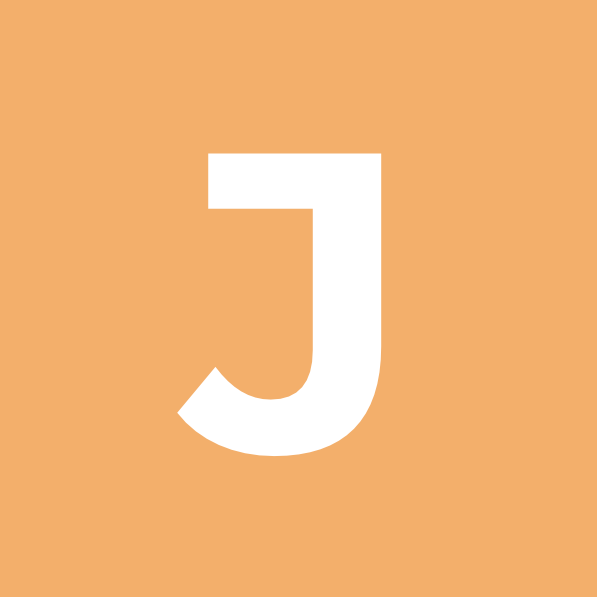 IMMEDIATE HIRING
2 Months Completion Bonus!

Location: Islandwide

Job description:

Handle administrative requests and queries
Assist in the preparation of regularly scheduled reports
Develop and maintain a filing system
Ad hoc duties as assigned

Job requirement:

Min O level
Good in computer skills

Interested applicants, kindly furnish us with your detailed resume in MS Words format and click "Apply Now" button or send a copy of your cv at [Click Here to Email Your Resume]

** We regret to inform only shortlisted Read more
candidates will be notified. Applicants who do not possess necessary experience or qualification will still be considered on individual merits and may be contacted for other opportunities.**

JOBSTUDIO PTE LTD
EA License No: 10C4754
EA Personnel: Amanda Ong Eyen
EA Personnel Reg No: R2090336
Skills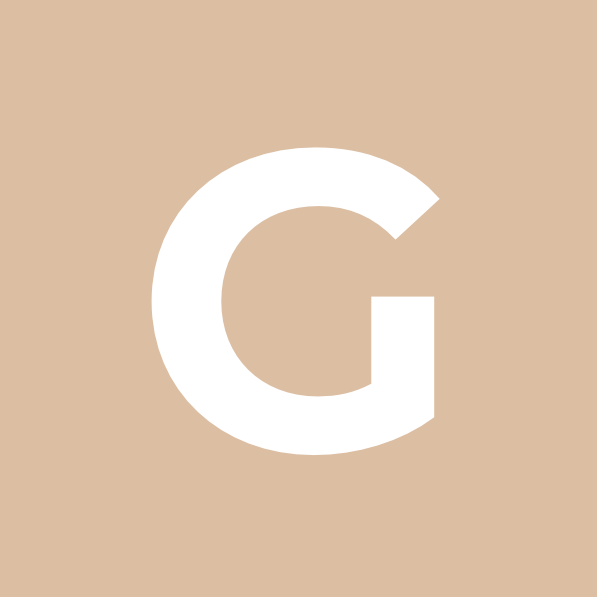 Responsibility

Attend to clients by managing switchboard and provides information to callers and redirect to appropriate Staff/Office.

Liaise closely with IT department for office closure message.

Greet visitor courteously and provide advise the relevant staff of their presence.

Allocate desks/rooms for overseas guests and organize hotel accommodation and car pickups, if needed.

Control of conference rooms including booking schedules, tidiness, office supplies, etc.

Managing suppliers and supplies for pantry and record invoices.

Assisting HR department Read more
with ad-hoc duties.

Requirements:

Minimum 'O' level or equivalent.

At least 2 years of working experience in law firm or similar professional environment.

Willing to work on shift working hour ("8.00am to 5.00pm" and "10.00am to 7.00p.m")

Strong communication skills.

To find out more about this opportunity, please contact Arcus Ang at Arcus.Ang@gmprecruit.com

We regret that only shortlisted candidates will be notified.

GMP Recruitment Services (S) Pte Ltd | EA Licence:

09C3051 | EA Personnel: Arcus Ang | Registration No: R1985843

Back Share

Apply Now
Skills About UOBUnited Overseas Bank Limited (UOB) is a leading bank in Asia with a global network of more than 500 branches and offices in 19 countries and territories in Asia Pacific, Europe and North America. In Asia, we operate through our head office in Singapore and banking subsidiaries in China, Indonesia, Malaysia and Thailand, as well as branches and offices.
Our history spans more than 80 years. Over this Read more
time, we have been guided by our values — Honorable, Enterprising, United and Committed. This means we always strive to do what is right, build for the future, work as one team and pursue long-term success. It is how we work, consistently, be it towards the company, our colleagues or our customers.About the DepartmentThe Technology and Operations function is comprised of five teams of specialists with distinct capabilities: business partnership, technology, operations, risk governance and planning support and services. We work closely together to harness the power of technology to support our physical and digital banking services and operations. This includes developing, centralising and standardising technology systems as well as banking operations in Singapore and overseas branches.Job Responsibilities
Processing and Manage daily operations of Onboarding team and Static maintenance to ensure all tasks are completed as per SLA
Handle escalation and provide solution with risk mitigation for exceptional handling
Submission of daily/weekly/monthly reports.
Project participation (ad-hoc basis)
Other Responsibilites as delegated by Supervisor

Job Requirements
Experience in managing a team
Minimum 3-5 years'experience in banking industry
Relevant experience in Onboarding Team would be an advantage
Self starter and able to contribute idea on process improvement
Reliable, commited & able to work independently as well as a team player
Possess good communication and interpersonal skills.
Ability to multi-task, manage workload balance and work under pressure with tight deadlines.
Strong execution skill in implementing process and system changes
Display analytical and problem solving skills
Computer literate with good microsoft office skill such as words and excel

Be a part of UOB FamilyApply now and make a difference.
Skills Job Description:


Analyse incoming samples
Analyse samples according to prescribed procedure
Work out and record the results in the appropriate logbook
Preparation of media
Evaluate results
Calibration of equipment used
Other ad hoc duties assigned


Job Requirements:


Min qualification NiTEC, Diploma in Biology, Microbiology, BioTechnology or equivalent.
Training will be provided!


For interested applicants, please call Timothy Lee Guo Rong @ 67363280 and send your updated resume to: [Click Here to Email Your Resume]
>Attn: Timothy Lee Guo Rong
>All candidates' Read more
information will be treated with the strictest confidence

Timothy Lee Guo Rong
>R1989227
>Recruit Express Pte Ltd
>EA No. 99C4599
Skills Japanese MNC
Permanent role
5 days, Monday Friday
>

Responsibilities:

Leading a team of warehouse assistants in warehousing and daily operations.
Ensure proper storage of goods and maintain good housekeeping.
Load and unload cartons of machinery parts
>Ensure warehouse activities are carried out efficiently and comply with safety standard and guidelines.
Plan warehouse operations
Prepare inventory reports and participate in stock count.
Any other ad hoc duties assigned

Requirements:

Minimum 2 years warehousing experience
>Basic Microsoft and Computer knowledge
>Excellent interpersonal skills
>Tannery Read more
Lane

Job ID: 47329

All Successful candidates can expect a very competitive remuneration package and a comprehensive range of benefits.
Kindly email your resume in a detailed Word format to [Click Here to Email Your Resume]

We regret that only shortlisted candidates will be notified
People Profilers Pte Ltd
11 Collyer Quay, The Arcade, #13-01, Singapore 049317
>Tel: 6950-9747

EA Licence Number: 02C4944
>Registration Number: R1100011
EA Personnel: Carlo Antonio Dela Cruz
Skills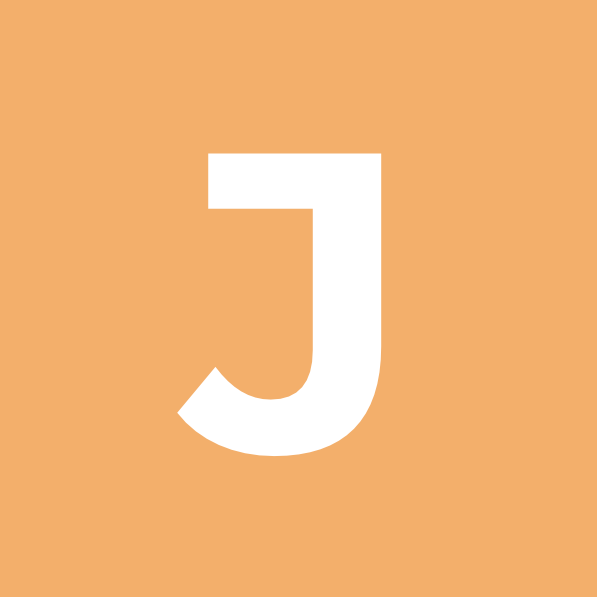 Job Title: Prime Mover cum Lorry DriverIndustry: Oil & GasSalary: SGD 2300 - 2500Location: South West, SingaporeAbout Company:Our Client is Listed on SGX Mainboard and headquartered in Singapore. They are a global leader in the detailed engineering, fabrication and construction of offshore FPSO (floating production storage offloading) and FSO (floating storage offloading) topside modules as well as onshore plants and other sub-sea products for the oil and gas Read more
industries, They have yards spanning across Singapore and Malaysia, with presence in the Philippines, China and Brazil.Job Description:- Support production in delivery/collection of materials;- Transferring of materials to various section and area within the perimeter;- Transporting of materials to and fro various companies for galvanizing, fabrication work; blast and prime, and FIM to client???s designated places;- Ensure safety of material during shipping;- Keep clean and maintaining the vehicles;- Ad hoc scope assigned by higher managementJob Requirements:- Experienced with driving Prime Mover - Possess a valid class 5 license - Familiar with roads in SingaporeCompensation:- 14 DAYS ANNUAL LEAVE- S$500 MEDICAL BENEFITS TO BE REIMBURSE PER YEAR- AWS- PERFORMANCE BONUS- COVER WITH INSURANCES LIKE, TERM LIFE, HOSPITAL & SURGICAL, WORK INJURY AND PERSONAL ACCIDENT POLICIES- COMPANY PAY MONTHLY NTUC MEMBERSHIP FEES FOR PERMANENT STAFFSInterested applicants are invited to submit their resume via clicking the apply button.JointHire Singapore Pte Ltd.(EA License No.: 17C8920)Moses Wong (Registration No.: R1333128 )
Skills

Salary UP to $2500
Working Days: 5D
>Working Location: Clementi
Good career prospect
Well established company


Job Scope:

Manage AP & AR functions
Handle partial / full accounts
Prepare reports
Any other ad-hoc duties assigned


Requirement:

Relevant certificate in Accounting or equivalent
>1 years and above of relevant working experience
>Only Singaporeans


Candidates are encouraged to apply this position via Apply Now button with the following information in the resume:

Work experiences and job responsibilities
Current and Expected salary
Reason for leaving
Date of availability
Education background
Skills Statement Of Purpose (Overall Purpose of Job)
To provide financial reporting, human resource functions and other duties.
Major Duties & Responsibilities

Specific :

Handle full set of account and prepare monthly management report on time.
Manage the company cash flow by monitoring on the account receivable collection and liaising with the customers.
Preparation of GST submission and corporate tax.
Preparation of budget forecast for the company.
Ensure that all the statutory and tax requirements for the Read more
company are met by liaising with various external parties such as auditors and tax agent.
Handle human resource functions.

General :

Ad-hoc reporting and analysis
Other duties as assigned

Safety:

Follow the safety procedures, rules and regulations and eliminate or reduce hazard at the work place.

Job Requirements
(A) Education, Qualifications & Special Training :

Diploma/Degree in Accountancy/ ACCA

(B) Kowledge & Skills :

Proficient in Microsoft office and good communication skill
Proactive, committed and good team plater with effective inter-personal skills

(C ) Experience :

Minimum 3 years financial related experiences
Skills