Sign in or register for a JobTech account.
Jobs that require

willing to take up ad-hoc duties

skill We are hiring a Senior Finance Executive for our esteem client.

Job Responsibilities

Handle full set of accounts including AR/AP/GL and assist in year-end closing
Prepare monthly bank reconciliation and audit schedule
Prepare Quarterly GST reporting
Verify and input all vendor invoices
Submit e-invoice via government portal
Verify staff claims, part-timer salaries and CPF
Issue external and internal billing
Reconcile payment received
Any other adhoc duties as assigned
Ability to recommend and implement processes


Job Requirements

Minimum Diploma in Accounting
At least 3 years Read more
of relevant working experience in Accounting
Knowledge of MYOB accounting system will be an added advantage
Must be able to meet monthly reporting deadlines
Multi-taskng with positive attitude
Able to handle full set of accounts
Team player, independent, strong analytical skills and able to work with minimum supervision
Strong Excel skills
Able to commence work on short notice


Interested applicants please email us your résumé in MS WORD FORMAT, including details of work experience, qualifications, present and expected salaries, contact telephone numbers to:

Attention: Amir Hamzah Bin Jamalul Ashik (R1984348)
[Click Here to Email Your Resume]
Please indicate the position applying.
Note: Remuneration and fringe benefits are competitive and will commensurate with qualifications and experience. Only shortlisted candidates will be notified.
Skills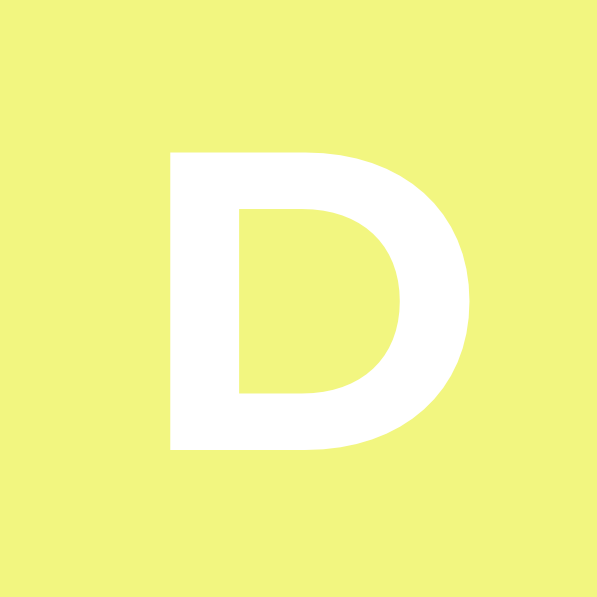 Job Description:

Maintain all file registries

Proper filing of documents

Shortlist candidates and arrange for interviews

Booking of air tickets and accommodation whenever necessary

Liaise with suppliers and vendors

Responsible for the tidyness of the office and meeting room

Any other ad-hoc duties assigned

Job Requirements:

At least 1 year of relevant work experience

Committed and meticulous

Positive and willing to learn attitude

Good communication and interpersonal skills

Proficient in Microsoft applications

Able to commence work within short notice preferred

Job Types: Full-time, Read more
Permanent

Salary: $1,600.00 to $2,500.00 /month

Experience:

Administrative: 1 year (Required)

Location:

Singapore (Required)

Work Remotely:

Temporarily due to COVID-19
Skills Purpose

This position supports the implementation and optimization of an integrated operation and maintenance strategy of Utility Systems within RSTO, through close partnership with internal and external stakeholders, to support drug substances manufacturing operations.


Key Responsibilities

Responsible for the day-to-day monitoring/operation and preventive/ad-hoc repair and maintenance of all utility and manufacturing equipment/systems including the calibration of instrumentation and electrical installation/equipment serving the entire manufacturing facility and the execution of all job Read more
orders on shift on a 7 days per week and 24 hours a day basis.
Carries out work and job orders relating to routine, preventive and ad-hoc calibration, repair and maintenance of utility and process equipment, instrumentation and electrical installation.
Perform first level troubleshooting and maintenance on shift.
Able to support and provide handyman service
Receive and top-up chemicals in Utilities RO Systems and Waste Water Systems
Perform salt loading (manual and overhead hoist) and brine solution preparation.
Perform movement of CIP 100, CIP 200, Caustic chemicals
Perform shutdown and restart to Utilities Systems in accordance with safety and quality requirements, to support maintenance and project activities.
Provides mechanical support to manufacturing, utility and engineering services during routine and shutdown maintenance work; and product switchover in support of plant operations.
To actively participate and perform workplace 5S housekeeping, upkeep GMP Area facilities fitness standard, by cleaning and painting indoor and outdoor utilities equipment such as wastewater plant, water tanks, RO Skids, drain trenches, piping systems, etc.
Carry out improvement projects on operations and cost savings
Monitor facilities and utilities systems via BAS/PCS and attend to alarms.
Carries out any other work and task as directed by SMEs/Engineers/Supervisor/Manager


Safety, Health & Environment

Comply with all RSTO's Safety, Health & Environmental (SHE) requirements, never put oneself and others at safety & health risks, and report any workplace accidents, near misses and hazards as soon as practicable.


Lean Production System

Embody PT Lean Production System (LPS), while demonstrating a continuous improvement mindset and behaviors through the use and application of LPS tools for continuous improvement initiatives.


Education Requirement

Min. NTC 3 and Above (or equivalent relevant work experience) is preferred
MOM accredited WAH course for Workers is preferred
MOM accredited course of handling of chemicals and hazardous substances is preferred
MOM accredited Confined Space Entrant is preferred

Requirement

Minimum Five years of hands-on experience in Reverse Osmosis (RO) Water System, United States Pharmacopoeia (USP) Purified Water System, United States Pharmacopoeia (USP) Water for Injection (WFI) System or other high purity water system is preferred; with the following but not limited to operational and maintenance know – how experience:
>
> Operator Asset Care (OAC) activity such as pH sensor calibration/replacement/troubleshooting & analysis
pH Sensor/ORP/Hardness/Free Chlorine Analyzer Calibration
RO filter replacement,
Carbon Filter/Multimedia Filter/Softener Resins/UF Replacements
UV Lamp/Quartz Sleeve Change out
Filter backwash
Resin regeneration
Chemical high pH cleaning and sanitization of RO Systems
Strainer cleaning in water and wastewater systems
Elastomers/Diaphragm/O-Ring replacement
Hot Water Sanitization and Steam in place activities
Potable Water, NEWater, Plant Water, City Water, Filtrate Water, Waste Water, Brine System Tank and associated pipe cleaning
Perform water sampling and testing across Potable Water, RO System, Wastewater, boiler, cooling tower, WFI, clean steam etc. Must be able to use offline meters to measure free chlorine, hardness, turbidity, TSS, TDS, TOC, conductivity, etc.

Minimum Five years of hands-on experience with Good Manufacturing Practice (GMP) and Good Documentation Practice (GDP) system in Biologics Environment is preferred

Interested candidates please submit your resume to [Click Here to Email Your Resume]
Alternatively, pls call Jace at 6736 3280
Jace Choo Oi Kei
>Personnel EA License No.: R1875164
>Recruit Express Pte Ltd (EA Licence No.: 99C4599)
Skills

We are hiring
A vibrant health product brand invites applicant for the following full-time position

MARKETING EXECUTIVE, CREATIVE GRAPHIC DESIGN (CONTENT STRATEGIES)


Job Responsibilities:

Think customer first and ensure that client / internal content is engaging, compelling and relevant and enhances the overall perception of the client / internal brand
Define key targets and implement the loyalty strategy - includes up sell and cross sell: develop innovative and interactive mechanisms
Define objectives and recommend Read more
choice of media and resources to ensure that campaigns are effective, economical, and appropriate
User acquisition, user engagement, content management, research and survey
Able to provide ideas to attract new clients and keep the senior management updated about marketplace and competitor activity
Understand and be able to extend the visual language for the project, taking into consideration not only how a presentation looks but how it works and will be used in the future
Conceptualize creative ideas and design to ensure functionality of the company's marketing efforts.
Respond to briefs and develop concepts and designs for branding campaigns, projects' promotion materials for print and digital communications and meet the desired objectives.
Responsible for on-going innovation, reporting & development of paid, digital & social
Follow through with turnkey projects from design to final artwork and production to ensure timely delivery.
To draft and propose many different marketing contents
Review the existing architecture of websites
Updating and maintenance of social media platforms
Engaging and responding to communities
Campaign and promotion planning
Event support
Other ad-hoc duties required including website, updating design and graphic creation for presentations and marketing materials
Provide administrative/store support and any other ad-hoc duties as and when assigned



Job Requirements:
>
Must possess a flair for storytelling, a talent for communicating and presenting your ideas, strong passion for your work, and the courage to push creative boundaries
Have a good grasp of Traditional Marketing, Digital Marketing and Event Activation
Has outstanding presentation skills
Must have experience in creating visual interface designs for websites and mobile applications
Proficient in illustrator, InDesign and Photoshop
Creatives such as animated video ads is a plus
Knowledge of Dreamweaver and Final Cut is a plus
Excellent spoken and written communication skills in English
A good aesthetic eye and able to design with a clear communication objective in mind.
Able to prioritize, multi-task and adhere to tight deadlines
Passionate in paid advertising and digital marketing
Familiar with social media and online landscapes



Additional notes

5 working days
Good salary
Good working environment
Open to Singaporeans
Minimum 3 years of working experience (with CPF contribution)



Benefits & Perks


Onboarding orientation
Work/Life balance
Performance-based rewards
Paid time-off
A company that values its employees' growth and needs
Training is comprehensive and thorough to make sure new hires acclimate to this work environment


We regret that only shortlisted candidates will be notified.

Call 6542 9790 to know more or email CV to enquiry

firsthealth.com.sg.
Thank you for applying.



Vacancies

Industry *
Please Choose Accounting / Audit / Tax Services Advertising / Marketing / PR / Communication Aerospace / Aviation / Airline Agriculture/ Aquaculture Art & Design / Architecture / Photography Automotive / Automobile / Vehicle Banking / Finance / Investment Beauty / Wellness / Grooming BioTechnology / Pharmaceutical / Clinical research Building / Construction Call Center / SSO / BPO Chemical / Biochemical Computer / Information Technology (Hardware) Computer / Information Technology (Software) Consulting eCommerce Education / Training Engineering - Electrical & Electronics Engineering - Machinery Engineering - Precision Engineering - Services Environment / Health / Safety Exhibitions / Event Management / MICE Fashion / Jewellery / Apparel / Textile Food & Beverage / Catering / Restaurant Government / Civil Service / Military Healthcare / Medical Heavy Industrial / Machinery / Equipment Hospitality / Hotel & Resorts Human Resources Management / Consulting / Recruitment Insurance Journalism / Publishing / Printing Law / Legal Library / Museum Logistics / Freight / Shipping / Transportation Manufacturing / Production Maritime - Services Maritime - Shipping Maritime - Port Maritime - Offshore & Marine Engineering Media / Entertainment / Broadcasting / Digital Media / Gaming Mining / Drilling / Resources Non-Profit Organisation / Social Services / Welfare / Voluntary Oil & Gas / Energy / Petroleum Polymer / Plastic / Rubber Property Development / Real Estate Repair / Maintenance Services Research & Development Retail / Consumer goods / FMCG / Merchandising Science & Technology Security Semiconductor / Wafer Fabrication Services - Consumer Services - Corporate B2B Sports & Recreation / Health & Fitness Stock broking / Securities Telecommunication / Infocommunication Trading / Wholesale / Import-export Travel / Tourism Utilities / Power / Waste Management Wood / Fibre / Paper
Position Level *
(pick up to 2)
Student JobEntry LevelExperiencedManagerSenior ManagerTop Management
Nature of
>Employment *
(pick up to 2)
PermanentContractPart TimeTemporaryProject BasisInternship
Required
>Qualification *
(pick up to 3)
'N' Levels / 'O' LevelsITE/ NITEC/ Higher NITEC'A' LevelsDiplomaBachelor's / HonoursMasters / PhD
Job Category *
(pick up to 4)

Your Selection: Advertising/Media Buying, Brand/Product Management, Digital/Online Marketing, Events Management


Job Location
Singapore
Post Job on the selected JobsCentral Network portals *

(Please tick all portals that are relevant to this recruitment ad)
JobsCentral
JobsCentral.com.sg
University
Nanyang Technological UniversitySingapore Institute of TechnologyNational University of SingaporeSingapore University of Technology and DesignSingapore Management UniversitySingapore University of Social Sciences
Polytechnic / Equivalent
Ngee Ann PolytechnicSingapore PolytechnicNanyang PolytechnicTemasek PolytechnicRepublic PolytechnicNanyang Academy of Fine Arts
Private Education Institution
Management Development Institute of SingaporeSingapore Institute of ManagementPSB Academy
Institute of Technical Education
Institute of Technical Education
Overseas University
Overseas University
Open to batch apply *
YesNo
Job Category
(pick up to 4)
Close
Accounting/Auditing
>Accounting
>Audit & Taxation
>Financial Controller

Architect/Interior Design
>Architecture
>Interior Design
>Landscape

Banking/Finance
>Consumer Banking
>Corporate Banking
>Corporate Finance
>Credit & Loan
>Dealer/Trader
>Investments/Fund Management

Building Construction
>Building/Construction
>Quantity Surveyor

Call Centre
>Call Centre

Civil Service/Military
>Government Sector/Civil Service

Consulting
>Consulting

Corp Comms/PR
>Corporate Communications/Public Relations

Creative Design/Arts
>Fashion Design
>Graphic/Print
>Multimedia/Web

Customer Service
>Customer Service
>Receptionist
>Sales Support/Coordination

Education/Training
>Early Childhood
>Teaching/Tutoring
>Training
Skills Location: Kentridge (Walking distance from MRT)
Job Scope:

Attend to call-in enquiries regarding membership registration.
Resolve customers' enquiries, complaints, feedback.
Provide remote technical assistance to customers.
Analyze each situation and escalate calls to the right team to ensure the best and quickest action.
Handle outgoing calls for satisfaction survey.
Other ad-hoc duties as assigned by supervisor.

Requirements:

No Experience welcome!
Minimum Diploma in any field.


Interested applicants, please email your resume in MS Word Format to Ms Winnie Lui Read more
Wing Lam (CEI: R1871406)
Email: [Click Here to Email Your Resume]
>Whatsapp: 9386-6178
(EA Licence No.: 99C4599)
Skills √ Industry: Construction & Engineering
>√ Location: East
>√ Working Hours: Monday - Friday
>√ Good Remuneration Package
Job Descriptions:

Site facilities planning
Propose and access construction method statement
Quality Control
Preparation of Inspection Test Plan, Materials Test, etc.
Handle any other ad-hoc dvuties and tasks assigned

Requirements:

Degree in Civil/ Structural Engineering
Min 5 years working experience in construction
Completed at least 3 projects in Singapore
Experience in Commercial Building, structural steel works or precast RC works
Able to work independently, proactive and Read more
self-motivated
Able to start work with short notice

JOBID: 484Y4V

All Successful candidates can expect a very competitive remuneration package and a comprehensive range of benefits.

Kindly email your resume in a detailed Word format to [Click Here to Email Your Resume]

We regret that only shortlisted candidates will be notified

People Profilers Pte Ltd
>EA Licence Number: 02C4944
>Tel: 6950 9755
>EA Registration Number: R1872533
>EA Personnel: Lim Jing Yee
Skills Working Location: Pandan Road
>5 Days Work Week
>Working hours: 8:30am - 6:00pm
>Up to $2700 Depending on experience

Our Client, in the Logistic Industry located in West has opening for Accounts Assistant position.

Duties & Responsibilities:

Manage all aspects of the AP & AR functions
Handle partial / full of accounts
Assist in preparing management reports
Other ad-hoc duties as assigned by the management


Job Requirements:

Have relevant certificate in Accounting or equivalent
At least 1 year experience in a similar position
Able to work under tight datelines
Meticulous Read more
& have good attitude to learn
Competent in MS Office
Excellent communication skills & able to work independently
Able to communicate with English & Chinese (to liaise with Chinese speaking associates)


Qualified or interested candidates, kindly apply to us in
>the FOLLOWING FORMAT to facilitate the short-listing process;
To: [Click Here to Email Your Resume]
Attachment of CV's in MSWORDFORMAT
>Resumes please INCLUDE:

Personal Particulars with Recent Photograph
Education background
Work experiences in point forms
All Reasons for leaving
Current and Expected salary
Date of availability / Notice Period


**We regret that only shortlisted candidates would be notified.
>Your Profile will be kept in our database for more career opportunities.
>We wish you all the best in your job search.

Ashley Ng
Reg No: R2090403
EA No: 19C9570
Skills Picking and packing of medications
Distribute items in the pharmacy respectively
Handle stock taking of medications
Other ad-hoc duties as assigned

Requirements:

Min GCE 'O/A' Level , Diploma in any field
Keen to work in healthcare industry
Able to start work immediately or within short notice


Interested candidate, kindly send a copy of your resume to: [Click Here to Email Your Resume]


Jessica Fong Zhi Tong
CEI Registration No.: R1879124
EA Licence No.: 99C4599
Skills Mon to Fri, 8. 15am to 5.30pm Location:

Lorong Chuan My client is a global supplier for Sensors and Measuring systems, MNC 1 year contract, convertible to permanent staff Basic up to $2300 Duties: Office Management Communicate with Building management Manage repairs/maintenance of the office environment (Liaise with vendors) Office Supplies Management Procurement Liaise with Vendors and Suppliers via call/email Inventory Check Travel Booking Request Liaise with Travelling Agency Read more
Assist in car fleet Bill-Checking Ad-hoc Administrative Tasks Requirements: Minimum Diploma or Equivalent with basic administrative skills Minimum 1 year working experience Administration role Microsoft Excel and word knowledge are compulsory Good Interpersonal skill to liaise with Vendor/Sales Team All successful candidates can expect a very competitive remuneration package and a comprehensive range of benefits. Please email your resume in a detailed MS Word format to [Click Here to Email Your Resume] stating: 1. Current Drawn: 2. Expecting Salary: 3. Date Available: 4. Reason To Leave Each Job: We regret that only shortlisted candidates will be notified. Yeo Wei Ling Vanessa People Profilers Pte Ltd 10 Anson Road #09-01/02 International Plaza Singapore 079903 Tel: 6805 0855 www.peopleprofilers.com EA License Number: 02C4944 EA Personnel Reg Number: R1876549

'N' Levels / 'O' Levels, ITE/ NITEC/ Higher NITEC, Diploma

Minimum of 1 year(s) experience needed for this position
Skills Description

Overview of the Role

Do you want to be part of our dynamic and high-paced P&G environment? If yes, we would like you to join us as an administrative assistant!

This role is an expert role, and you will be supporting senior leaders and multi-functional teams to ensure meetings, events and activities are executed with accuracy and agility.

Your Team

You will likely report to a senior administrative assistant or senior leader Read more
within one of our huge organizational units. Your work might span across local or regional scopes and projects.

How Success Looks Like

With the dynamic and fast-paced environment we operate in, successful individuals show strong proactive spirit and willingness to learn. You ensure events and meetings are coordinated perfectly and quickly to meet business needs. You also have exceptional communication and people skills across our large organization of 2000 people, and externally with suppliers and vendors. Most importantly, you are meticulous and systematic to ensure no misses.

Responsibilities

Calendar scheduling and all secretarial support for leadership team members and/or senior leaders.

Plan travel arrangements and expense reports

Submit purchases on P&G systems (e.g. POs, invoices, cross-charges etc).

Coordinate team meetings and processes (e.g. schedule team meetings, updating organization charts)

Liaise with external parties (e.g. candidates, suppliers, visitors, etc)

Create name lists, reports, communication materials, and other business documents

Coordinate Onboarding and Offboarding logistics for employees, interns and contractors

Involved in ad-hoc projects and admin-related tasks.

Qualifications

Minimum 'A' Levels with working experience or Diploma

0-3 years of working experience

Able to work independently and problem-solve for issues

Meticulous and organized; able to execute and meet deadlines

Able to deliver tasks with a sense of urgency

Excellent written and spoken interpersonal skills; ability to work across cultures and with diverse range of people

Be flexible and accessible during peak periods of work

About us

We produce globally recognized brands and we grow the best business leaders in the industry. With a portfolio of trusted brands as diverse as ours, it is paramount our leaders are able to lead with courage the vast array of brands, categories and functions. We serve consumers around the world with one of the strongest portfolios of trusted, quality, leadership brands, including Always®, Ariel®, Gillette®, Head & Shoulders®, Herbal Essences®, Oral-B®, Pampers®, Pantene®, Tampax® and more. Our community includes operations in approximately 70 countries worldwide.

Visit http://www.pg.com to know more.

Our consumers are diverse and our talents - internally - mirror this diversity to best serve it. That is why were committed to building a winning culture based on Inclusion and our ideal candidate is passionate about the same principle: you will join our daily effort of being in touch so we craft brands and products to improve the lives of the worlds consumers now and in the future. We want you to inspire us with your unrivaled ideas.

We are committed to providing equal opportunities in employment. We do not discriminate against individuals on the basis of race, color, gender, age, national origin, religion, sexual orientation, gender identity or expression, marital status, citizenship, disability, veteran status, HIV/AIDS status, or any other legally protected factor.
Skills