Sign in or register for a JobTech account.
Jobs that require

willing to take up ad-hoc duties

skill
As Snr Accountant/ Junior Controller, your responsibilities are:
Prepare and review accurate, complete and timely management accounting reports, and supporting schedules for approval and audit purposes for the companies Level, as well as consolidation . and must be able to prepare the book within the given dateline , willing to work in weekend sometimes during reporting period.
Daily bank reconcile and may need to prepare adhoc urgent payment .
Review group AP/AR done by Senior Account Executive.
Work closely with Department Head.
Good knowledge in GST, Income tax as well as government grants. Knowledge of Malaysian income tax and accounting knowledge would be an advantage.
Maintain the system of internal control to provide reasonable assurance that all transactions are properly authorized and recorded, or that all assets are properly controlled and accounted for.
Assist in Cash Management across the group entities including licensing fees and royalties, dividend declaration.
Liaise with auditors, tax agents, government agencies, bankers and external consultants.
Ensure that all cheque payments, capital expenditure, purchases/ vendor invoices are properly supported.
Must have experience supporting equity and audit appointments.
To meet the challenges of this role, you must possess the following:
Degree in accountancy and/or CPA/CA/ACCA
At least 5 years of relevant working experience , preferably someone with audit experience in big 4.
Knowledge in financial and management accounting, corporate tax , budgeting and cashflow.
Strong analytical and problem solving skills.
Strong work ethics with the ability to work independently in a fast working environment.
Excellent presentation, communication and interpersonal skills.
Must be able to multitask, be responsive and flexible.
Skills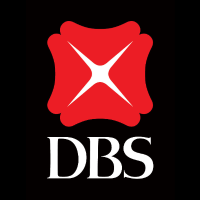 !*!Business FunctionGroup Technology and Operations (T&O) enables and empowers the bank with an efficient, nimble and resilient infrastructure through a strategic focus on productivity, quality & control, technology, people capability and innovation. In Group T&O, we manage the majority of the Bank's operational processes and inspire to delight our business partners through our multiple banking delivery channels.About the roleThe Technology & Operations (T&O) group is key to enabling Read more
the DBS vision of being the leading bank in Asia. The incumbent will be supporting the T&O New Product Approval (NPA) and Outsourcing Review across 6 Core locations (Singapore, Hong Kong, Taiwan, India, Indonesia and China) and 8 International Branches. ResponsibilitiesReporting to VP, Regional Head of CBO Analytics, Governance & People, T&O Regional CBO ManagementEngage and collaborate with Proposing Unit to define initiatives scope, identify areas/process with significant impacts to T&O, undertake risks assessment with recommendation for controls and within the agreed timelinePartner with Regional and Country T&O teams to drive risk reduction by identifying gaps/ non-standardised processes and recommending appropriate controls.Drive and engage all regional & locations T&O NPA reviewers in ensuring prompt reporting of lapses and NPA/ Outsourcing metrics for various management committees to ensure consistency & timely signoffs, as measured by turnaround time.Review impacts arising from regulatory changes and partnering Regional teams & Country teams to coordinate solutions/ roll out.Review NPA and Outsourcing policies, providing feedback & input from Group T&O perspective on policy revisionsConduct NPA and Outsourcing targeted training, including best practices sharing & lessons learnt for all T&O locationsNPA system access administration & review\: Review and approve requests for all T&O NPA system accesses and conduct the half yearly NPA system User Access ReviewUndertake ad-hoc duties and projects as requiredRequirementsDegree holder with minimum 10 years of experience in financial institution with a focus on operational risk management.Good understanding of Treasury & Markets, Institutional and Consumer Banking Products and Operations processesAble to collaborate within a team, at various levels of stakeholders from the operating level to the senior management across locationsExperienced in project planning and executionStrong time management skills, ability to multi-task and take on different types of initiatives at the same timeExcellent communication and interpersonal skillsExcellent quantitative, analytical and problem-solving skillsExcellent verbal and written communication skills with Senior ManagementStrong track record in ability to manage, influence and communicate with senior stakeholders across different functions and locationsGood experience & knowledge in Risk Management-related regulatory requirementsStrong data visualisation skills Apply NowWe offer a competitive salary and benefits package and the professional advantages of a dynamic environment that supports your development and recognises your achievements.
Skills Manufacturing Company
>Location: Simpang Renggam
>Salary up to RM 5000
>Good Career Advancement

Responsibilities:

Order processing, procure and plan materials for production.
Schedule delivery and production usage of materials for optimal production.
Monitor and track materials flow to identify bottlenecks and characterize usage.
Identify and resolve, potential problems and pertaining to forecast production and delivery schedule.
Coordination with inter departments for timely production and delivery of orders to customer.
Other ad-hoc duties as assigned.
Liaise with customer on regular Read more
orders and delivery schedules.
Prepare/plan production and delivery to meet customer's PO or schedule.
Prepare/plan production order based on customer PO and available stock.
Coordinate with production for quick reaction to changes in schedule.
Ensure sub-contract services are purchase from approved source.
Coordinate with sub-contractors on delivery of goods and services.
Ensure on time delivery of goods to customer.


Ashley Ng
>Reg No: R2090403
>EA No: 19C9570
Skills Handle full set of accounts & all financial matters including manufacturing cost control
Prepare monthly financial reports, cash flow and account related reports
Liaise with auditors & tax agents on statutory accounts and tax
Handle HR/Administrative functions & payroll
Other ad-hoc assignments


Requirements

Diploma / Degree in Accountancy or equivalent
2-6 yrs experience in handling full set of accounts
2-3 yrs experience in HR functions
Experience in SAP will be advantageous


Interested applicants, please write-in full resume to Read more
[Click Here to Email Your Resume]
Skills
The Sales Associate will strive to delight our customers, and deliver an incredible shopping experience in the outlet by attending to customers' needs through premium customer service, solid product knowledge, and expertise. The need for a friendly shopping environment is maintained by greeting and acknowledging every customer. The staff should also maintain excellent housekeeping for a neat and clean shopping environment.
Responsibilities:
>- Assist in the sales of merchandises.
>- Assist Read more
in general cleaning, price tagging, coding, storage and display of merchandise
>- Ensure that the boutique is kept neat and tidy at all times
>- Maintain a high standard of personal grooming and having appropriate conduct at all times
>- Ad-hoc duties assigned by Supervisor / Operations Manager
Part Time Requirements:
>- Cheerful & bubbly. Well groomed.
>- Commit min 3 to 4 days a week, inclusive of 1 weekend
>- Commit for a period of min 3 months, & above.
Skills We are hiring Contract Accounts / Finance Executive to be outsourced to our clients from Reputable Organizations.
Apply now!

Job Scope

Handling Vendor reconciliation
Support month-end and year end closing activities, including audit.
Handle partial / full sets of accounting
Handle basic invoicing
Support claim submission
Any ad-hoc duties assigned

Job Requirements

Min Diploma / Degree in Accounting with some accounting experience
Able to start immediately or short notice period

All Interested candidates are invited to email your resume in MS Read more
Word format to:

[Click Here to Email Your Resume]
Attn: Justin Ng Jie Ern

Please include your full working experience, education background, notice period, expected salary.
Justin Ng Jie Ern
Outsourcing Team
Recruit Express Pte Ltd Company Reg. No. 199601303W | EA License Number: 99C4599
We regret to inform that only suitable candidates will be shortlisted for an interview
Skills Responsibilities:

Summarise information from documents
Calculate figures (simple addition/multiplication)
Ad hoc duties as assigned

Requirements:

Minimum GCE 'A' Level
Strong in MS Word/Excel
Meticulous and responsible
Able to cope with fast paced environment with tight deadlines


Interested applicants, kindly send your resume to [Click Here to Email Your Resume]

CEI No.: Jerlin Aw Bi Zhi (R1218675)
Skills To assist marketing team with content creation for all social media platforms
Ensure cohesive brand identity across all media platforms
Design and layout of print ads, digital assets (ie. banners, postings, website layouts, etc) and other design-related work
Support the team with marcomms functions and projects
Other ad hoc duties assigned by the company

Requrements:

Min Diploma / Degree in Mass Communications, Marketing or Business or any related course
Experience in adobe illustrator, website maintenance, Read more
social media management is an advantage
Able to start work immediately or on short notice


Interested candidate, kindly send a copy of your resume to: [Click Here to Email Your Resume]


Jessica Fong Zhi Tong
CEI Registration No.: R1879124
>EA Licence No.: 99C4599
Skills Responsibilities:

To assist marketing team with content creation for all social media platforms
Ensure cohesive brand identity across all media platforms
Design and layout of print ads, digital assets (ie. banners, postings, website layouts, etc) and other design-related work
Support the team with marcomms functions and projects
Conceptualizing of ideas for marketing proposals
Work with the marketing team to curate campaigns online and offline to acquire and better engage our users
Other ad hoc duties Read more
assigned by the company


Requirements:

Diploma or Degree in Mass Communications, Marketing, digital media or related discipline
Knowledge in Graphic Design/Multimedia
Proficient in Adobe Photoshop, Illustrator
Video editing or web designing skills will be an advantage.
Ability to multitask and produce high-quality work independent of instruction
Interested applicants to provide past portfolios of their design work/marketing projects for reference


Interested applicants, kindly send in your resume, together with your portfolio to [Click Here to Email Your Resume]

CEI No.: Jerlin Aw Bi Zhi (R1218675)
Skills About UOBUnited Overseas Bank Limited (UOB) is a leading bank in Asia with a global network of more than 500 branches and offices in 19 countries and territories in Asia Pacific, Europe and North America. In Asia, we operate through our head office in Singapore and banking subsidiaries in China, Indonesia, Malaysia and Thailand, as well as branches and offices.

Our history spans more than 80 years. Over this Read more
time, we have been guided by our values — Honorable, Enterprising, United and Committed. This means we always strive to do what is right, build for the future, work as one team and pursue long-term success. It is how we work, consistently, be it towards the company, our colleagues or our customers.About the DepartmentThe Technology and Operations function is comprised of five teams of specialists with distinct capabilities: business partnership, technology, operations, risk governance and planning support and services. We work closely together to harness the power of technology to support our physical and digital banking services and operations. This includes developing, centralising and standardising technology systems as well as banking operations in Singapore and overseas branches.Job Responsibilities

Process Account Opening & Signature Maintenance for Individual Customers

Complete all requests with accuracy and within the agreed Service Level Agreement

Assist to handle enquiries/ escalation from local Branches, Business Units and Support/ Contact Centres

Assist to prepare and submit management/ statistical reports

Adhoc duties, as assigned

Job Requirements

Good Computer Skills

Proficient in Microsoft Office

Good communication and interpersonal skills

Able to work independently and in a team

A recognised diploma, with 2 years relevant working experience

Candidates with banking operations experience

Be a part of UOB FamilyApply now and make a difference.
Skills