Sign in or register for a JobTech account.
Jobs that require

willing to travel

skill

Job Responsibilities:
Administer, Monitor, maintain and optimize WAN, LAN, Wi-Fi networks for optimal performance and maximum availability.
Troubleshoot, evaluate and resolve hybrid wan/LAN/Wi-Fi performance and capacities issues.
Perform WAN/LAN/Wi-Fi/Firewall/Load balancer configuration, backups and regular network documentation updates.
Collaborate on the design and implementation of new technical solutions.
Troubleshoot and optimize WAN circuits with upstream provider.
Manage and coordinate the administration of several systems
Assist with security and third-party software installations.
Provide next level support to the level 1 support team.
Communicate and liaise with all company departments; notify appropriate parties immediately of any issues which may affect efficient operations including, but not limited to, outages, service disruptions, and network bottlenecks.
Maximize network performance by monitoring performance; troubleshooting network problems and outages; scheduling upgrades; collaborating with network architects for network optimization.
Secure network system by establishing and enforcing policies; defining and monitoring access.
Take an automated data driven approach to diagnosing and solving complex network infrastructure issues
Leverage automation skills and take a "DevOps" approach to improve efficiency of solving complex network infrastructure issues, network management.
Demonstrate a high level of energy, results driven and able to work under pressure with tight deadlines
Qualifications:
4-8 years' experience in Network implementation and support role for a large IP network
Full comprehension of the TCP/IP application suite and OSI models
Experience with administration, implementation, and troubleshooting of IPv4, Layer 2 and Layer 3 switches
Experience with Cisco WAN Routes, Cisco Nexus switch, Juniper/Fortigate firewalls, F5/Netscaller Load balancers, Dynamic routing protocols, DHCP, NAT, and QoS
Experience implementing interior and exterior WAN routing protocols and New WAN technologies (SDWAN)
Experience with New technologies: SDWAN, NSX, ACI and Cloud computing
Network installation experience in a high availability LAN, data center or NOC
Experience with LAN switching (spanning tree, VLAN, trunking, IGMP, PIM)
Experience with DMVPN, VPN/SSLVPN Tunnels, VoIP and Multicast
Experience with network monitoring tools
Familiarity with Unix-like systems such as MacOS, Centos and Ubuntu
Experience with virtual server environments.
Experience with scripting for network automation
Attention to detail and discipline to utilize best practices for network systems and security
Excellent oral, written and interpersonal communication skills
Ability to interact with both internal and external customers who may be technical or non-technical
Willing to work after hours/weekends to perform planned and emergency network maintenance
Ability to travel to sites for installations and maintenance
Ability to work independently but also a team player
Displays a passion for high customer satisfaction and achieving operational excellence
Certifications in Cisco (CCNP minimum/CCIE desirable) preferred
Certifications in Juniper, VMWare, Fortigate, F5 certifications are desirable
Skills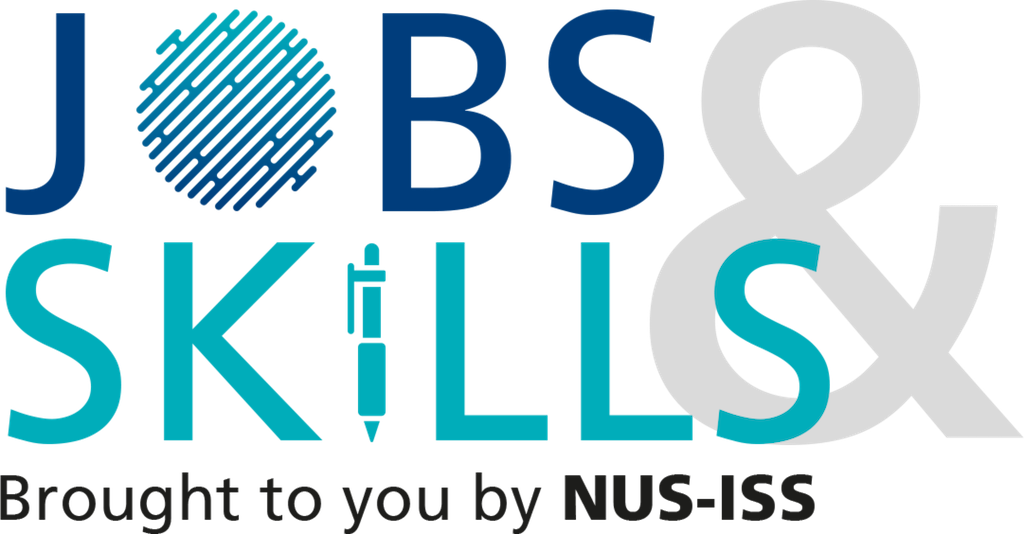 We have a great opportunity for a talented and self-motivated Assistant/Project to join our Financial Services Industy at NCS. At NCS, we seek to nurture talents in creating and developing innovative solutions. If you are passionate about new technologies and new ideas, NCS could be a place for you!
Assistant/Project Manager is responsible for the managing and implementing of medium scale IT projects with quality, within scope and to ensure deliverables are on time and conform to processes and standards meeting customer's requirements
Roles & Responsibilities
Project Delivery
• Analyse and document requirements by liaising with a range of people including users and managers, drawing together information needs across a distributed organisation
• Establish and prepare project plans, risk management plans, project milestones and deliverables in consultation with business users and architect/designer
• Manage the implementation of the project on a daily basis with regard to schedules, budget, manpower and quality
• Manage the scope definition and change control mechanism
• Escalate and discuss project overrun issues, scope creep, integration issues, resource requirements with Project Director (PD)/Service Delivery Director (SDD)
• Manage integration of various components of the project including hardware, software installation, testing, business process review, redesign, application development, migration and data conversion etc.
• Manage project activities to ensure timely delivery, including identification of critical path, monitoring and driving completion of interdependent activities and adjustment to project schedules to achieve overall completion deadline
• Manage resources including hardware, software, human resource facilities and logistics required for project so as to ensure completion within budget.
• Review project documentation to ensure that it meets customers requirement and conforms to quality management process, standards and procedures to minimise rework and system failures
• Define project resources, performance reviews and post implementation evaluations
Customer/ Vendor Management
• Negotiate with vendors and across teams to ensure adequate resources are available during various phases of the project
• Build relationships with users, technical staff and management to determine and resolve issues associated with systems implementation
• Manage contracts and subcontractors
• Negotiate with customers on change request effort, schedules and prioritize changes based on business needs
• Clear and open communication with customers on project issues or clarifications
Business Development
• Proactively identify opportunities for further expansion or improvement of services delivered to the customer and liaise with the Account Manager(s) for development of that opportunity
• Be involved in pre-sale activities
Team Management
• Liaise with team members to ensure that all tasks and deliverables are proceeding according to schedule
• Plan, track and monitor the tasks assigned to the team leader/ members
• Delegate tasks effectively by providing clear and specific instructions and goals
• Provide leadership to the project team to ensure that proposals/enhancements are fully analysed and evaluated for their benefits and costs
• Provide the project team with accurate information about business needs and priorities as well as details about existing business systems
• Participate in leadership activities and providing performance feedback and developmental coaching
• Monitor and improve team performance, providing leadership, coaching, and performance management

The ideal profile should have / be
• Typically 8 years IT project management experience
• Experience in the development, implementation and support of information technology projects in a range of organizations
• Degree in Information Systems or equivalent
• Self-motivated with a positive "can-do" attitude, creative with excellent presentation, communication, negotiation and interpersonal skills including strong persuasive techniques.
• Able to lead, develop and maintain respectful and trusting relationship
• Proficient in written and spoken English
• Able to travel as required

Skills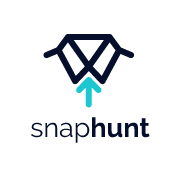 The Offer

Join a firm that provides a good balance of work, fun and excellent growth opportunities
Opportunity to coach and mentor a small team


The Employer
Our client is a rapidly growing IT Solutions and Services provider focused on providing services around Enterprise Solutions, Custom solutions and Business Intelligence solutions. With an increasing client footprint in the region, they are looking for passionate business analysts, developers, architects to join their team Read more
in Singapore.

The Job
You will be responsible for :

Working in technical streams for implementing Avaloq Core Banking Platform.
Writing business and technical specifications and performing parameterization and customization of various core banking software modules.
Analyzing requirements and designing software solutions.
Designing and developing user interfaces and executing manual and automated test cases.
Providing technical expertise and support to internal and external stakeholders.
Assisting project managers in project planning & strategizing.
Coaching team members and stream members.


The Profile

You possess a Bachelor's Degree and have at least 3 years experience working with Avaloq products, along with at least 4 years of banking experience.
You have participated in multiple Avaloq Core Banking Platform implementations in the business / technical streams.
Having an Avaloq Certification would be a significant plus.
You have experience in Avaloq parameterisation and development of customised functionality, preferably with focus on Avaloq Message Interface.
You have solid understanding of Oracle databases and PL/SQL and you can develop high level software designs and solutions.
You possess excellent analytical skills and systematic approach to problem solving, with an ability to articulate complex technical issues to business stakeholders.
Excellent interpersonal and communication skills with a good command of written and spoken English, is a must.
You are highly customer orientated and are willing to travel abroad, if required.

Ref No: 38041199
Skills Provide the installation, commissioning and on-site training to support the customers according to the scope of the project
Provides after sales technical support, troubleshooting and site service to customers in a timely manner to ensure that the product is operational.
Provides specific training to distributors and dealers for service and troubleshooting skillsets, ensuring optimum service level at all distributors
Provides technical assistance on factory test of special projects
To deal with customer Read more
on the warranty issues from technical aspect
Ad hoc duties


Requirements:


Min Diploma/Degree in Mechanical Engineering
Min 5 years of relevant field experience in power generators
Able to travel
Good communication and interpersonal skills


Interested & qualified applicants, please forward your latest CV in MS word format to [Click Here to Email Your Resume]
Skills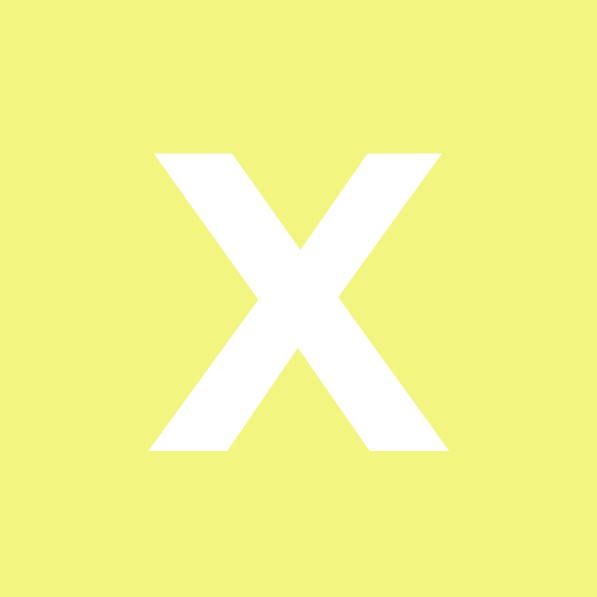 ABOUT XCEPTOR

Xceptor is the leader in data-centric intelligent automation software. We capture and transform data; overhaul and optimise processes. We automate the complex. Simply.

As part of the ecosystem of digital transformation technologies, we intelligently connect the right data, in the right format, at the right time.

With over 55 clients including HSBC, J.P. Morgan, Standard Chartered, BNY Mellon and Deutsche Bank, Xceptor has locations in London, New York, Singapore, Read more
Cape Town and Sydney.

OUR APPROACH

Since Xceptor's formation in 2003, we have been passionate about data. Our technology is different, as is the way we do business.

Our clients: We pride ourselves on our straightforward and honest approach from a project and commercial perspective. This has enabled us to build strong, global relationships so we now work with an impressive client list of industry leaders in banking, financial services, insurance and energy trading. We are a key partner in our clients' digital transformation programmes.

Our solution: Xceptor has been at the forefront of automation since 2003. Today we work with our clients to put data at the heart of intelligent automation. With large and increasing amounts of data driving complex processes and workflows, our solution can handle simple tasks with structured data to complex processes with unstructured data. We are part of the digital data revolution.

Our people: We are on an exciting journey. Our people enable Xceptor to be the high growth, profitable company that it is today. And we still have so much more to do. Check out what are our team are saying about working at Xceptor on Glassdoor and our Careers page.

THE ROLE

The Individual: This role will focus on managing the successful delivery of projects for our customers by ensuring their requirements are understood and met, the implementation scope agreed and adhered to, and the project is completed on time and within budget.

Key Responsibilities:

Project governance including agreeing project objectives and scope, project initiation, reporting and closure

Customer and stakeholder management

Proactive identification, tracking and management of delivery risks, ensuring that adequate mitigation and contingency is in place

Managing project activities and administration

Change control and management of project scope

Steering the customer and project to meet project objectives

Managing the project budget including time spent and projected burn rates

Reporting project progress internally and to the customer, following the agreed reporting method, format and frequency

Generating the appropriate Management Information to track/measure project milestones, outputs and outcomes

Managing the project close down process including lessons learned and hand-over to the support team

Providing transparency on progress, risks, performance and delivery

Supervising members of the implementation team

A willingness to take responsibility is also key, combined with the ability to identify and desire to fix any problems that arise.

EXPERIENCE AND QUALIFICATIONS

This role will require someone with exceptional stakeholder management skills, who is be able to bring together our clients' project teams and our own.

In order to be considered for this role, candidates MUST have the following:

Significant experience of working as a Project Manager within a Software company

Experience of successfully managing customer engagements to completion, with a demonstrable focus on customer satisfaction

Strong commercial awareness, exceptional interpersonal and client facing skills

Strong technical background with a good all-round knowledge of IT

The successful candidate is also likely to have the following experience:

Direct customer engagement within a professional services function

Successfully managing project delievrables to completion with a demonstrable focus on customer satisfaction

Strong commercial awareness, excellent client facing and interpersonal skills

Must be a self-starter, with strong communication skills

Ability to rapidly understand the customer environment and needs

Excellent analytical and problem-solving skills, combined with the ability to provide efficient solutions

Adaptable and comfortable taking own initiative

Willingness to travel periodically based on customer and business need

Exceptional verbal and written presentation and communication skills

Bachelor's degree or equivalent experience

In addition, a technical background and financial services experience would be highly beneficial

In return we will offer exposure to global, blue-chip clients and an unparalleled experience of best practice. This is a fast-paced, dynamic and highly collaborative environment where there are significant opportunities for growth and development.
Skills Industry: Construction & Engineering MNC Location: Central Working Hours: Monday - Friday Good Remuneration Package
Responsibilities:

Carry out structural conceptual design, calculation & drawing as per contract requirements as well as complying to design codes and prevailing control regulations
Liaise with Client, Consultants, subcontractor and Authorities
Plan, supervise and manage all structural works
Advise on selection of material and equipment and determine required scope of supply (materials, standards and documentation)
Check drawings and documents Read more
to ensure consistency with contractual technical specifications and statutory authorities rules and regulations
Provide technical support
Ensure project is executed in accordance to the project schedule and budget
Attend meetings to update progress and issues faced on siteRequirements:

Degree/Diploma in Architecture / Civil / Structural Engineering or its equivalent
Minimum 5 years and above experiences in construction or design consultant
Familiar with international design code such as Eurocode, BS, ACI, etc.
Skill for using software such as AutoCAD, ETABS, SAP
Willing to travel for work and site inspection for projects in south-east Asia
Good interpersonal skills & strong organization skills and presentation skills
Able to have over time work if needed
With high rise building/ commercial experience will be advantages
JOBID: 46698

All Successful candidates can expect a very competitive remuneration package and a comprehensive range of benefits.
Kindly email your resume in a detailed Word format to [Click Here to Email Your Resume]

We regret that only shortlisted candidates will be notified

People Profilers Pte LtdEA Licence Number: 02C4944Tel: 6671 9881EA Registration Number: R1872533EA Personnel: Lim Jing Yee
Skills Veson Nautical is a successful, rapidly growing global software company. Our clients are the world's leading commercial maritime owners, operators and commodity trading companies. Veson's solutions enable our clients to identify new opportunities and proactively manage their business to make more profitable decisions. With offices in Singapore, Tokyo, London, Houston and headquarters in Boston, USA, Veson Nautical is a dynamic organization with a committed team of professionals. Dedicated Read more
to ensuring the highest levels of client satisfaction, Veson Nautical brings decades of experience, technical knowledge, enthusiasm and commitment to clients around the world. The combination of exceptional market growth and leading market position make this a superb opportunity for the right candidate.

Veson Nautical Offers

• Competitive compensation and relocation assistance, if required

• Private health, dental, life and disability insurance

• 20 days' vacation to start, plus birthday and 12 public holidays

• Public holidays

• Day off for volunteering

• Transportation subsidy

• Tuition reimbursement

• Professional development

• Company paid Tuesday and Friday lunches

• Monthly birthday treats and social events

• Friendly, informal work environment

• Offices in the heart of Singapore's Central Business District

Our Project Managers-Consultants are responsible for leading cross-functional project teams to achieve client and company business objectives. This position will involve managing multiple new or existing client software implementation projects and providing effective communication across all stakeholders to maintain transparency and enable the prioritisation of decision-making throughout a projects' life cycle.

You will be responsible for effectively overseeing each project to ensure a high standard of quality and customer service. Throughout the life cycle of the project, you will liaise with key stakeholders to ensure they are informed and engaged during the implementation process, whilst company values are maintained - Key role objectives are to drive each project to completion on time, on scope and on budget.

This is an excellent opportunity for candidates who have a passion for project management and delivery in a challenging and complex environment, where you can become a highly credible subject matter expert within the commercial maritime and commodity trading industry for Veson's software products.

Duties include:

• Developing project scopes and objectives, involving all relevant stakeholders and ensuring technical feasibility

• Acting as the solution architect on projects, while having the ability to develop a deep understanding of client business models and align to Veson's software products using best practices

• Facilitating business process analysis and business requirements gathering and documentation

• Identify and tracks critical path/activities, risks, contingencies and alternatives and offer suggestions to get projects back on track when necessary

• Proactively address customer concerns and meet or exceed customer needs

• Resolving, tracing and escalating critical issues to minimize project risk factors

• Establish and maintain relationships with clients, vendors and third parties

• Provide regular project updates to team and management on work performed, plans, budget and status

• Establish milestones and monitor adherence to master plans and schedules

• Measure project performance using appropriate systems (i.e. Mavenlink, Salesforce etc.), tools and techniques

• Create and maintain comprehensive project documentation

• Regularly communicate with management, both verbally and in writing, on the status of initiatives in a professional and understandable manner

Required Skills

• >3 years working experience as a Project Manager with related Consulting/Business Analysis skills required for the successful delivery of end to end complex enterprise software implementation, integration and client training across multiple projects

• A formal project management qualification in either Prince2, PMP or a similar recognised level

• Fluent English and preferably Mandarin and/or Japanese

• Analytical approach with a focus on attention to detail, with solutioning capabilities for the most complex client workflows

• Proven planning and organisational skills

• Outstanding consulting, presentation, coaching and facilitation skills

• Ability to communicate with customers at all levels

• Proven ability to proactively address customer concerns and meet or exceed customer needs

• Experience with business process analysis and business requirements gathering and documentation

• Desire to work in fast-paced, entrepreneurial setting

• Willingness to travel as and when required (c50%) across the APAC region

• Degree qualified or above – Ideally within IT/Computer Science, Economics, Finance, Business or a similar Engineering field

Preferred Skills

• Experience of working with complex commercial SaaS/ERP software solutions for global corporate B2B market sectors and providing 'Best fit' product delivery

• Knowledge and experience of either maritime shipping, trading, risk management and physical trading in the commodity market

• Financial technologies and accounting sector experience would be beneficial

• Insight on the energy, oil, and gas industries

• Familiarity with Windows Server, MS Operating Systems, Microsoft SQL Server, and MS Office applications

• Exposure to programming languages and technologies such as C#, JavaScript, scripting languages, DAX/Power BI and XML
Skills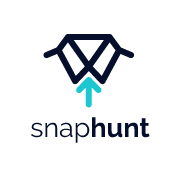 The Offer

Excellent opportunity for an Avaloq certified expert
Coach and lead teams within a high growth IT Solutions and Services providing firm


The Employer
Our client is a rapidly growing IT Solutions and Services provider focused on providing services around Enterprise Solutions, Custom solutions and Business Intelligence solutions. With an increasing client footprint in the region, they are looking for passionate business analysts, developers, architects to join their team in Singapore.

The Read more
Job
You will be responsible for:

Leading technical streams in implementation of our unique financial services platform.
Analysing requirements and designing software solutions.
Writing business and technical specifications.
Performing parameterisation and customisation of various core software modules.
Designing and developing user interfaces.
Designing and executing manual and automated test cases.
Providing technical expertise and support for internal and external stakeholders.
Mentoring and coaching team members.
Assisting project / programme managers in project planning & project strategies.


The Profile

You have at least 10 years of banking experience, with at least 6 years of experience with Avaloq products.
Having an Avaloq Certification is a must.
You have participated in multiple Avaloq Core Banking Platform implementations in the business / technical streams.
You have experience in Avaloq parameterisation and development of customised functionality, preferably with focus on Avaloq Message Interface.
You have solid understanding of Oracle databases and PL/SQL and you can develop high level software designs and solutions.
You possess excellent analytical skills and adopt systematic approaches to problem solving, with an ability to articulate complex technical issues to stakeholders.
Excellent interpersonal and communication skills with a good command of written and spoken English, is a must.
You are highly customer-orientated and are willing to travel abroad, if required.


Ref No: 03041199
Skills Position Purpose & Summary

This position is responsible for working with global technical team, partnering with businesses and with external technology partners to achieve both technical and commercial successes.

This position acts as an interface between the global technical team and regional commercial team and customers. It carries out a local strategy of the related business under the recommendation of the global technical team and the commercial leader.

This position is Read more
accountable for understanding strategy, assessing needs and responding to requests of customers with focus on the technical aspect.

This position provides technical leadership in building customer relationships. Propose and implement development projects to sustain the BU innovation capability requested by the Commercial Manager. Arrange trials according to the utility and end-user technical written procedures.

This position builds a highly engaged technical workforce and develop/maintain the technical expertise.

This position provides technical support and guidance on application, testing and maintaining insulating liquids in electrical apparatus, such as transformers and reactors. Utilizes comprehensive knowledge in one or more field and awareness across multiple specialties to resolve technical problems and troubleshoot to solve customer requirements. Work may be done at customer site and/or at Cargill location.

This position leads the technical service portfolio for SEAPAC region, having English as the main language.

Principal Accountabilities

Technical Transformer Knowledge - Solution identification / Proposal development / Value optimization / Technical strategy (50")

Identifies solutions to customer requests and ways that Cargill business for insulating coolant liquids can create value for the customer

Acts as primary technical contact for Regional commercial lead and team with moderately significant business impact

Addresses a range of customer technical questions and concerns from simple to moderate where analysis of a customer problem requires a review of identifiable factors

Works directly with moderately strategic customers to build and maintain a solid understanding of their business strategy. Responds to customer requests for new application/solution/installation opportunities

Translates customer needs into clear and concise specification that can be understood and acted upon by global technical team and commercial team. Typically identifies needs within Business and act to create, convert and implement these specifications into the customer market/process/project.

Responsible for supporting commercial team on the transformer application and justification with the OEMs and their components partners, in order to ensure the compatibility with our product to reach the industry acceptance

With the Utilities Companies, this role is capable to influence the Utility Buyer and the Utility Engineer on technical aspects to make the change with Bio based Transformers

Provide guidance to the transformer engineer at the OEM in the application of our product and support them on the transformer manufacturing changes for better performance with the application of Cargill insulating liquids.

Customer communication / training / event / internal communication and consultation (25")

Serve as technical lead for Cargill business for insulating coolant liquids for SEAPAC market. Directs and guides team members to provide technology guidance to the assigned businesses in developing operational/ tactical plans and coordination of execution. Coordinates implementation for technology needs in new or maturing markets.

Translates product, its specification and application into customer solutions based on marketability of product/ process/ application.

Develops strong business/ customer understanding to ultimately support the identification of business opportunities across the business (CBI PowerGen). Stays current with technical literature and field of specialization as well as seeks new opportunities within the scope.

Identifies emerging trends and needs a core technology component for a unit/ department/ group, regionally or locally focused.

Actively seek, pilot and represent business in sponsorship, technical conference, exhibition, training and other relevant event to provide technical support in the area of expertise in SEPAC region

Independently, or with the support of the global technical team, creates and delivers training for customers to educate on various product and its different applications/installation. May receive direction from more senior team members

Provides direct contribution to the development of the opportunity pipeline/ portfolio with unique/ groundbreaking ideas for the conversion of product knowledge.

Customer needs assessment / portfolio management (15")

Partner with regional commercial team to acquire new business from potential customers with moderately significant business impact (i.e. participate in visits, interact with technical teams of potential customers)

Explores competitor capabilities with comparisons to Cargill capabilities.

Reviews with more senior team members to determine gaps and how Cargill can best serve the customer.

Directly interacts with the customer's technical/engineering/project/manufacturing/R&D team to understand the business strategy and the needs of the customer

Support commercial team for

providing product/application/installation expertise

sharing intimate knowledge of the customers business strategy and processes

providing insight to customer needs and competitor comparison

Drives customer focus and technical relationship plans for key accounts and takes direct responsibility for customer satisfaction and business retention.

Dielectric Fluid industry standards conversion or revision

Dielectric Fluid governmental policy support

Collaboration & cadences (10&)

Build up strong global connectivity, connect with global R&D function teams and collaborate with others region on the knowledge transfer and manage joint-development projects. Proactively liaises and leverages the global technical organization and capabilities to maximize the execution of regional priorities and also to support global technical projects and initiatives.

To work hand in hand with regional commercial leader & marketing leader to consistently engaged key and selected customers.

Provides leadership to establish procedures and tools to manage the intellectual assets.

Participate in team meetings to ensure the deployment of global and regional strategic planning and creating

Education, Experience, Skills

Required Qualifications

Bachelor's Degree in electrical, Mechanical Engineering

In-depth knowledge of transformer design and / or insulating fluid application

More than 10 years' working experience in relevant field

Excellent written and spoken English

Preferred Qualifications

Good problem solving and critical thinking, with good business acumen and a strong sense of value selling

Solid understanding of utility, industrial & commercial end-user, Tx OEM and channel partner GTM structure

Must be able to work independently on multiple projects and drive business results

Ability to identify and translate industry/market trends into new opportunities and solutions for existing and new customers/markets

Excellent interpersonal and communication skills (written and verbal)

Excellent reporting and presentation skills

Other requirements

Customer Focused with high level of urgency and a proven ability to successfully resolve service and performance issues

Ability to travel for more than 50> of the time
Skills Responsibilities:
>
Responsible for driving strong sales growth to achieve sales and profit targets in assigned territories, industries and channels.
Develop new distributors in assigned territories.
Build and maintain strong relationship with distributors, direct customers, purchasers and end users.
Provide sales & product trainings to distributors and end-users
Work closely with key customers/distributors to plan, implement marketing strategies and promotional programs in line with company's direction.
Recommend appropriate pricing strategies for all product lines.
Gather and Read more
analyse market and competitors information.


Requirements:

Highly sales-focused individual who is extremely self-motivated and keen to make increasing sales and be rewarded for success.
Experience in sales is a must. Experience in chemical product sales with regional sales function in South East Asia is strongly preferred. Previous sales experience in marine, oil & gas, industrial sectors, distributor management would be advantageous.
Regional selling experience in South East Asia preferred.
Excellent selling, negotiation and relationship building skills.
You MUST believe that SALES is a NUMBERS game, and achieving targets is the primary objective.
Applicants should be Singaporean citizens, permanent residents or have relevant work authorisation in Singapore.
All education backgrounds considered.
Willing to travel.


Compensation will be commensurate with experience.
Please email your resume to [Click Here to Email Your Resume]. Please include current and expected salary, notice period and reasons for leaving current or past employment.
Skills