Sign in or register for a JobTech account.
Jobs that require

willing to travel

skill Requirements:

Degree in any field. Preferably 1-2 year(s) of experience in sales support, business development and marketing. Exposure in alcohol industry will be strongly considered. Experience in FMCG industry are welcome to apply.

Ideally with export knowledge. Must be proficient in MS Excel. Willing to travel relatively frequently or based overseas in SEA countries. Interested applicant, please deposit your resume to
Skills Position Purpose & Summary

The primary focus will be on transactions and projects within APAC region though based upon global needs and demand the position holder may also support projects in the other regions or global projects.

MADJV Manager

Part of Cargill's strategy is to actively balance the portfolio of activities and businesses, which results in a growing pipeline of Mergers, Acquisitions, Divestitures and Joint Venture (MADJV) activities. It is HR's Read more
goal to successfully manage MADJV's in order to realize the highest possible value, limit risks and protect Cargill's interests, values and culture. Overarching, our objective is that we create a successful and positive experience for our people and that we ensure best in class execution of MADJV projects in Cargill. MADJV managers are responsible for the MADJV HR framework, processes and tools including related continuous improvement.

This position is recognized as a trusted advisor with deep understanding of MADJV HR tools and practices across the HR function and corporation with a business oriented mindset. The position of MADJV Manager within Global HR Solutions (GHRS), leads the HR service delivery to MADJV projects from an end-to-end perspective. This starts with the Due Diligence phase, followed by the transaction phase and execution of MADJV integration. This position leads all MADJV phases on behalf of HR, and partners with Corporate Development, Business HR and the HR Centers of Expertise (COE). There is continuous cooperation and seamless hand-offs with the GHRS Market and Domain teams to successfully execute upon the MADJV projects. In addition, this position works closely with the businesses and the other functions to ensure successful delivery of Mergers, Acquisitions, Divestitures and Joint-Ventures.

The position requires superior judgment, including the ability to recognize, anticipate and mitigate potential MADJV HR problems, develop solutions and counsel business leaders and corporate development teams toward those solutions.

The position requires a pro-active and driven approach and the ability to prioritize and follow through on numerous projects simultaneously, while remaining flexible and agile in responding to exigencies. Dedication and commitment towards providing excellent, value added advice and an entrepreneurial, internationally oriented spirit are corner stones of being successful in this position. This MADJV manager thrives in a transactional, team-oriented context and a complex, challenging and demanding environment.

Project Manager

This position is responsible for leading project management activities across global projects that have significant impact on the organization. These projects may include strategic initiatives, organizational restructuring, capability building projects, MADJV activities, and other – all from an HR perspective.

Candidates for this position are expected to have experience managing large, global projects, typically with a minimum of $1 million total project spend. The candidate will utilize PPM.

This position demands a strong leader who can partner effectively with all levels of the organization globally.

The chosen candidate is expected to be an empowered partner who must drive results, proactively identify and resolve problems, and make tough decisions. This position is expected to keep up with project management technology, trends and best practices.

The incumbent in this position is expected to be an expert in project and portfolio management methodologies, tools and processes, and have thorough knowledge in HR operations and MADJV activities. Work typically includes: project charter management, project kick-off support, planning, project scheduling, cost management and status reporting. The Project Manager identifies, recommends and implements project management best practices. This position is responsible for portfolio and project management activities across projects with the highest cost, complexity and risk, including project planning, execution and governance. The Project Manager has the primary responsibility to ensure that the projects produce the desired outcomes on-time and within budget.

Principal Accountabilities

Key responsibilities of MADJV Delivery Manager:

MADJV Leader:

• Provide leadership in APAC region to deliver HR MADJV projects, from execution planning to the measure phase.

• Translate key implications from business strategy into the transaction and act as strategic partner of business in the transaction

• Be a go-to-person for MADJV transactions in the regions, to ensure requirements for execution are shaped, understood and delivered at the right time and with the highest quality of delivery

• In partnership with Business HR, ensures the delivery of the HR part of the overall integration, including Talent assessment, Cultural integration and other key people matters.

• Ensure alignment of the HR operating model and governance of HR Risk

• Work closely together with GHRS Market and Domain teams to execute flawless hand-offs in the end-to-end HR MADJV process.

• Maintain extensive collaboration and communication between the global regions to monitor ongoing alignment of client priorities and expectations to resource availability and service delivery of assigned transactions.

• Advise and articulate domain/country-specific HR MADJV requirements to effectively help business leaders and other stakeholders of transactions understand and address priorities, challenges and opportunities

• Develop and maintain key internal and external relationships, which may include: business leaders, hiring managers, business/function human resource leaders and industry contacts

Change Leader:

• Lead the approach to MADJV transaction activities to align talent, employment and cultural practices to Cargill and the Enterprise.

• Collaborate with other functions and roles serving similar clients to share knowledge, best practices and develop creative solutions.

• Champion a strong continuous improvement culture to ensure deployment of scalable, simplified and standardized processes, e.g. further development of HR MADJV playbooks and Project Management tools and best practices

• Establish a culture of accountability and measurement within HR MADJV integration teams and overall Project Management

Key Responsibilities of Project Management Delivery Manager:

Project Management:

• Manages medium, large scale and global projects for HR, including MADJV initiatives.

• Leads project reviews utilizing expert knowledge of project management methodologies, tools and processes.

• Identifies, recommends and implements project management best practices based on expert knowledge of project management.

• Provides mentorship, coaching and development for project team members as appropriate. Provides leadership within region to deliver HR MADJV projects, from execution planning to the measure phase.

• Coordinate resources across HR including BHR, GHRS, COE and Cargill Business Services (CBS).

Project Planning:

• Defines project objectives and scope utilizing expert knowledge of project management practices and procedures.

• Plan the course of action required to meet the project intent.

• Determines project requirements and timelines

• Responsible for the Project Management Plan, which includes areas such as a business case, work plan, schedule, budget, resource plan, communication plan, change plan, and risk plan. Translate key implications from business strategy into the transaction and act as strategic partner of business in the transaction.

Project Execution:

• Leads the execution of projects with the highest cost and risk.

• Utilizes project management methodologies, tools and processes to achieve project deliverables on-time and within budget.

Project Controls:

• Define, measure and monitor project controls & progress to identify variances from the plan and resolve issues as appropriate.

• Engage and manage stakeholders as appropriate to ensure understanding and alignment.

Stakeholder Management:

• Accountable for providing project sponsors and stakeholders with project status, actively communicating issues and threats, and ensuring that leadership alignment is a priority.

• Work with business to ensure projects are successfully implemented and benefits and value are realized.

• Ensure successful completion of all project phases and closure of all aspects of the project.

Essential Position Requirements

• Ability to travel as required, up to 25&, within region as well as internationally when needed

Education, Experience, Skills

• Bachelor's degree or equivalent practical experience

• MBA or post-graduate degree in applicable field

• Project Management Institute (PMI) certification or equivalent Experience

• 10 years of project management experience ideally in Human Resources

• 5 years of HR experience handling mergers, acquisitions, divestitures and joint ventures (MADJV) of all types, sizes and complexities

• Significant expertise in, and experience with, the structuring and execution of MADJV transactions from HR perspective, including planning for and managing due diligence, handling closings and integration planning, implementation and execution

• Experience with PPM Framework and leading complex and global projects

• Experience interacting effectively, confidentially and appropriately with senior business and functional executives in a global, matrixed environment

• Experience in developing and analyzing business cases to ensure a value-added solution and having in-depth knowledge of multiple businesses, functions, and processes

• Experience anticipating emerging issues, problem solving and implementing new business solutions, including referring critical issues to the appropriate level of management, and improving efficiency, quality, cost and productivity

• Experienced in change management and leading others in times of significant change

Skills

• Strong leadership, stakeholder management, change management, conflict management and communication skills - ability to thrive as part of a regional and global team

• Advanced communication, leadership, partnership, consulting, collaboration, and influencing skills including experience building consensus and morale within a business or function, and leading work team effectively to meet strategic and operational objectivesStrong analytical and assessment skills, independent thinker and problem solver, ability to effectively navigate through ambiguity

• Demonstrated technical HR MADJV technical skills, including expertise in relevant best practice tools and approaches

• Conceptual strength, strategic thinking, strong business acumen, ability to work across a matrixed organization

• Proven consulting and contracting skills that drive high performance, ability to work independently and handle multiple priorities simultaneously in a lean environment.

• Demonstrated ability to build strong client relationships and influence key stakeholders. Proven ability to work as a strong business partner and history of building trust with others.

• Communicates effectively in all settings, including sensitive and intense situations, by tactfully responding to requests and thoughtfully negotiating and persuading others to adopt innovative ideas and solutions

• Intagible skills including sound judgment, intuition, integrity, curiosity, agility, creativity, humility and an ability to thrive in challenging and ambiguous situations.

• Demonstrated understanding of evolving HR landscape and demonstrated capability of leading organizational change efforts

• Competence in connecting people to each other and the business strategy, leveraging technology and processes where appropriate

• Ability to operate at both the strategic and tactical level

• Excellent teacher and coach with a desire to build capability in the organization and others

• Fluent in English and one Asian language
Skills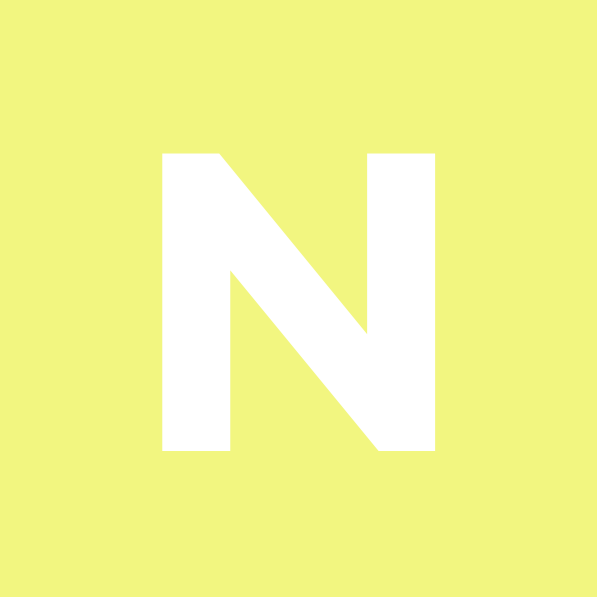 The Business

Nutanix solutions leverage web-scale engineering and consumer-grade design to converge Data Centre infrastructure (compute, storage and virtualisation) into intuitive software which delivers any application at any scale.

Founded in 2009 in Silicon Valley, we have been a publicly held company since 2016 and number 5500 Nutants world-wide. We've just been named 2019 Gartner Magic Quadrant Leader for Hyper-Converged Systems too, (despite the David and Goliath size differences!)

The Product

Named Read more
the 2018 hyperconverged infrastructure product of the year by CRN, Nutanix Era is a software suite that automates and simplifies database administration, bringing one-click simplicity and invisible operations to database provisioning and life cycle management.

With one-click database provisioning and CDM as its first services, Nutanix Era enables DBAs to provision, clone, and refresh their databases to any point in time.

https://www.youtube.com/watch?v=J4jxQLxfLds

The Role

You will serve as a technical solution sales leader in Nutanix's Era business unit, working with our enterprise sales organisation to influence and drive the adoption of Era in new and existing customers.

Serving as a product specialist, trusted advisor and account manager, you will work in a team of technical, partner and consulting resources to educate customers, demonstrate our products and prove their value.

Crucially, you will achieve and exceed quarterly Nutanix Era sales and consumption targets in APAC (ex Japan), both seizing new market share and maintaining Nutanix's position as a sector and industry leader.

Responsibilities

Be the key solution sales leader and influencer in shaping customer decisions to buy and adopt Nutanix Era, serving as a product specialist, trusted advisor, and account manager for end customers and field sales teams.

Present, demonstrate and help execute proof of concepts for Nutanix Era and drive customer engagements from early conversations to decision making evaluations.

Design and implement Nutanix Era solutions by leveraging Product experts, Solution Architects and Nutanix Consulting Services.

Own the sales revenue targets for Nutanix Era in your assigned region and work alongside field sales teams to grow the Nutanix Era business.

Drive sales and adoption through sales-led activities such as targeted account planning, account management and replicating product success at scale

Lead TCO and ROI conversations with customers and field teams as opportunities progress from through the sales cycle

Influence Nutanix Era strategies by providing feedback to sales, marketing, and engineering on current and future product requirements and sales blockers encountered

You will be a thought leader in the DBA and Database space. You lead by participating in internal Nutanix technical communities and in the broader industry events and publishing blogs, whitepapers, and reference architectures in your area of expertise.

Requirements

10+ years of relevant experience in Database , Appliance and Software pre-sales and technical sales

Experience with AWS, Azure and/or Google clouds, as well as with MS SWL, PostgresSQL, Oracle, SAP and/or other virtualized database solutions.

Experience growing products from early adopter customers to the late majority (Desirable)

The ability to thrive in an ever-adapting environment, working with cross-functional teams and leveraging company resources to drive sales using a combination of top-down and bottom-up tactics.

Ability to travel (roughly 40-50%)

In Return

Competitive salary package, (base, commission, equity, travel allowance and perks)

Comprehensive private health insurance for you and your family

Industry leading product, sales and industry training/certifications

Yearly international sales and product conferences (often in Silicon Valley Head Office or Las Vegas)

Brand new offices with state of the art amenities.
Skills Aspect employs a team of passionate individuals who are changing the face of customer engagement. Over our 40-year history we have empowered employees by creating an inspired community that values customer obsession, unlocked communications and relentless innovation. Our ability to think big has enabled us to continually evolve and lead the market, and to stay on the forefront with exciting technologies including cloud, mobile and artificial intelligence.

Job Description

GENERAL Read more
SCOPE & SUMMARY (Singapore based – remote worker with Regus access card)

Marketing Specialist: Reporting to the International Marketing Director (based in UK), the Senior Marketing Specialist ANZ & North Asia is responsible for the delivery and execution of marketing programs that drive sales effectiveness and pipeline growth for our existing customer base and for new business acquisition. The Specialist will have a successful marketing program background and demonstrated ability to lead and implement key tactics (email marketing, telemarketing, social media, webinars, conferences, trade shows, events, user groups, etc.). In addition to field marketing, the marketing specialist will also play a key role in the development, delivery and reporting of global marketing programs & will develop marketing strategies for new and existing products and services. They will research trends and technologies to ensure products meet customer needs. Creates marketing programs to popularize the products to customer audiences and support our customer first strategy. Works with sales to ensure that sales reps have necessary product collateral and advertising materials.

PRIMARY ROLE & RESPONSIBILITIES

* Deliver on regional marketing demand plans focused on new logo demand generation and installed base upsell/cross-sell activities

* Deliver programs on time and on budget to targeted results; continually monitor, analyze and tune campaigns to maximize ROI

* Develop an understanding of Aspect customer base and products to actively and creatively come up with suggestions for tools and lead generation activities

* Provide best practice guidance, and input into local sales and marketing activities such as, customer site seminars, user group events and nurturing activities

* Create, manage, and track marketing campaigns within Salesforce.com and the Pardot marketing automation system; adhere to all stated marketing operations processes

* Collaborate with the marketing operations team to report on programs through the marketing and sales pipeline

* Collaborate with the marketing creative services team to develop and deliver marketing support materials such as email invitations and landing pages to support programs and campaigns

*Lead marketing programs, campaigns, and projects as assigned

*Manage webinars, and trade shows or smaller events as needed

*Budget management

*PR and social media support

*Manage third party vendors

*Manage and coordination with local channel partners with marketing activities, ROI, support channel partner with MDF application, processing and reimbursement and next steps

* Other duties as assigned

Qualifications

SPECIALIZED KNOWLEDGE & SKILLS

* Ability to communicate complex information to people of all levels: peers, subordinates, sales and leadership.

* Strong customer service and teamwork skills. Professional demeanor to maintain and enhance relationships.

* Exercises judgement within defined policies.

* Works on problems of diverse scope where analysis of situation or data requires evaluation of identifiable factors.

* Exercises judgment within generally defined practices and policies in selecting methods and techniques for obtaining solutions. Develops and administers budgets, and performance requirements.

* Familiarity with email marketing best practices a plus

* Excellent communication, interpersonal skills and ability to manage by influence

* Ability to communicate and interface with senior management

* Ability to work under pressure and balance multiple priorities to meet timelines

* Strong team player

JOB REQUIREMENTS

* 5 + years of experience.

* Bachelors degree in marketing or communications preferred or equivalent experience.

* Proficiency in Mandarin (speaking) essential

* Ability to pass a background check may also be required.

* Physical requirements include sitting for long periods of time, lifting up to 75 lbs. on occasion.

* Strong project management skills required.

* High level of proficiency in Microsoft Office, webinar software, sales force automation and marketing automation software required.

* Position requires the ability to travel on occasion (up to 30% of the time), and the ability to meet tight deadlines.

*KM1-LI

Aspect is an equal opportunity/affirmative action employer with a strong commitment to diversity. In that spirit, we are particularly interested in receiving applications from a broad spectrum of people, including women, minorities, individuals with disabilities, veterans or any other legally protected group.
Skills Job Description:

As part of our international market expansion, we are looking for an experienced ERP Product Manager who can nurture and guide our products. This is a key role in the corporate team – you will be responsible for determining the future direction of our products including features, functionality and capabilities. You will intimately understand our market and identify customer pain points and deliver solutions to make their Read more
business easier.

You must be amazing at prioritising and juggling multiple concurrent responsibilities and requests. You will interact with the Sales, Marketing, Professional Services, Development and Support teams, and of course, the end users themselves. You will work with both customers and prospects – attentively listen, understand, prioritise their feedback and handle product enhancement requests. You will translate what customers express as 'wants' into features that they actually need and use. You will manage the white spaces and be responsible for feature delivery through completion. You will be a ring-master in a very busy, well-orchestrated and exciting circus.

We are growing rapidly and the lines of responsibility are often blurred. We want people who are excited about the opportunity to do and learn things that may be outside their normal areas of expertise. If you've ever said, "That's not my job", or pointed a finger when something failed – walk away now.

Responsibilities:

Develop the software product strategy and roadmap, taking into account customer needs, schedule limitations, resource constraints and product scalability; assess market impact and provide competitor insights.

Talk to customers regarding their needs and how they can be adapted into features that align with our business and development goals.

Understand the technical capabilities and constraints of our development platform, and guide customers to solutions that ensure our future scalability.

Define continuous product updates to improve customer experience, product scalability and commercial performance.

Prepare clear and concise product requirements documentation with prioritised features and corresponding justification that has been developed with key stakeholders.

Work closely with our partners to capitalise on their assets, expertise and reach in order to communicate effectively with our target customers in labs and research administration.

Requirements:

7+ years ERP or financial solution experience

Product management experience preferred

SaaS experience preferred

Excellent spoken and written English language skills

Degree in Accounting or an IT-related field or equivalent experience

Efficient, rigorous and well-organised, but also pragmatic and flexible

Willingness to roll up your sleeves to get the job done

Ability to check your ego at the door, participate in clear-headed brainstorming sessions and arguments for the betterment of the product

Uncompromising attention to detail, extremely organised, great at solving problems and able to handle multiple projects simultaneously

Ability to adapt to a fast-paced environment and changing business priorities

Highly customer-focused with the ability to identify and articulate the required needs and product requirements

Proven ability to manage and mentor a team

Proven ability to influence cross-functional teams without formal authority

Periodic travel required

Send your application to careers@bizgo.com stating your current and expected salary and notice period.

BIZGO is committed to equal employment opportunity for applicants and employees. All qualified applicants will receive consideration for employment without regard to race, color, religion, gender, gender identity or expression, sexual orientation, disability or age.
Skills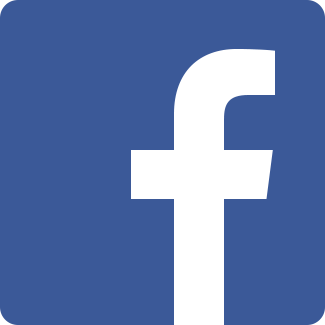 Facebook's mission is to give people the power to build community and bring the world closer together. Through our family of apps and services, we're building a different kind of company that connects billions of people around the world, gives them ways to share what matters most to them, and helps bring people closer together. Whether we're creating new products or helping a small business expand its reach, Read more
people at Facebook are builders at heart. Our global teams are constantly iterating, solving problems, and working together to empower people around the world to build community and connect in meaningful ways. Together, we can help people build stronger communities - we're just getting started.We're looking for an experienced Operations Program Manager to join our Mobile Operator Support Engineering team in Singapore. As the Operations Program Manager of the Mobile Operator Support Engineering team in Singapore, you will work closely with the team and multidisciplinary cross-functional team supporting operations initiatives around optimisation and efficiency. You will be the point of contact for key external partners and responsible to scale the Operations and improve the support KPIs and CSAT experience. Engage with partners to collect feedback and translate it to product teams and/or create support process improvements. Works closely with product subject matter experts (SMEs) and sets directions and ensure successful role out of the program and document learnings and share best practices across the team. This team works with Mobile Operators / ISPs across the globe to help them deploy and proactively monitor and support the deployments of Facebook, WhatsApp and Instagram's Special Pricing configurations, VPN connections, Header Enrichment, Wifi solutions and SMSC Binds from our office in Singapore. The Singapore team works closely with the Mobile Operator Support Engineering teams in California and Dublin to provide 24x7 monitoring and support for our partners. The team also works with Facebook's Infrastructure teams to analyze and resolve any issues reported by Mobile Operators / ISPs / Vendors and evaluate possible improvements in the infrastructure deployments.The team is a key contributor to supporting partners involved in the Internet.org (http://internet.org/) initiative. Internet.org is a global initiative dedicated to making affordable Internet access available to the two thirds of the world not yet connected. Making the Internet available to every person on earth is a goal too large and too important for any one company, group, or government to solve alone. Internet.orgs partners have come together to meet this challenge because they believe in the power of a connected world. This role is an opportunity to be part of this initiative by working with global Mobile Operators / Internet Service Providers (ISP) on creating new business models to bring affordable Internet to the unconnected.

Responsibilities:

Work closely with highly multidisciplinary cross-functional (XFN) teams to improve operation initiatives around optimisation and efficiency.

Review operational issues and determine if a technology (product) solution is required or a process corrections needs to be made. Identify opportunities to improve business practices and drive internal process improvements across multiple teams and functions.

Responsible to scale the operations and maintain world-class support process for FB connectivity program and establish healthy relationship with partners.

Regular sync up with strategically important partners and measure their success by reviewing their support metrics and define ways to improve partner efficiency and effectiveness.

Program manage the SME program and align expectations, track their progress and adopt best approach and learnings to all product SMEs.

Take ownership of partner issues, handle escalations and follow problems through to resolution.

Ensure product checklist is completed before on-boarding support to the team.

Document learnings and share operational insights to cross-functional teams.

Foster a culture of data driven decision making.

Must be willing to travel internationally (Approx 20%)

Mininum Qualifications:

Bachelors degree in computer science, systems engineering, electrical engineering, or a related field

Minimum 5 years of work experience in Project Management with a demonstrated track record of delivering business value using technology solutions in high-tech operations space.

Minimum 3 years as a business analyst with expertise in multiple requirement analysis techniques/methodologies

Demonstrated creative problem-solving approach and experience in using data visualisation technologies to help drive business insights.

Good understanding of Mobile operator infrastructure (especially packet core), IT infrastructure and IP networking protocols is a MUST.

Experience leading global projects and hands-on project management of multiple concurrent projects.

Experience in launching support programs from inception to delivery, manage partners, define success and measuring their performance.

Experience in implementing training and quality audit programs

Resourceful, action-orientated with the ability to get things done and overcome obstacles and develop creative solutions to problems

Excellent interpersonal skills, including relationship building and collaboration within a diverse, cross-functional team.

Excellent verbal and written communication skills and demonstrate attention to detail

Preferred Qualifications:

Strong systems development and deployment experience.

Project or Program Management Certification (such as PMP) preferred.

Working experience on any BI tools (Tableau) will be advantageous.

Programming, scripting or Software debugging experience would be highly advantageous.
Skills Position Summary

The Supply Chain Analyst is responsible for ensuring that Plantronics provides the products our customer's want, when they want them, while maintaining an optimal level of inventory.

Candidate qualifications will determine if P2 or P3 grade level. There are three analyst levels, building on supply chain basics through progressively higher levels, thus enabling career growth. The Supply Chain Analyst works in a diverse, productive, fast-paced team environment where Read more
personal and professional development are highly valued and encouraged.

This position supports all products for our Asia sales territory including the dynamic

Consumer/Retail

segment at popular retailers and the fast growing

Commercial/

Enterprise

lines through our distributor channels. The ideal candidate will have the following experience/qualifications.

Minimum Qualifications

Excellent communication and collaboration skills – this position is highly cross-functional with Sales, Sales Operations and Product Management with visibility to Senior Management

4 year degree or applicable experience/training relevant to the position

Ability to travel up to 10% of the time

Proficiency with Microsoft Excel

Must be able to work from our Singapore office location.

Desired Qualifications

Work experience or coursework in supply chain management, forecasting, financial analysis and/or economics

Advanced Microsoft Excel skills (ie, PowerPivot add-in)

Experience with Oracle EBS, Advanced Planning and Demantra demand planning system (or similar application)

Strong interpersonal skills with a desire to develop effective working relationships with a broad range of business associates and develop presentation skills

Curious, introspective and thoughtful nature

APICS (CPIM), ISM (CPM) or equivalent local supply chain certifications

General understanding of high tech industry and/or mobile technology

Responsibilities

Facilitate, contribute and manage Sales and Operations Planning (S&OP) meetings

Collaborate with Sales team to develop and present forecast findings to senior management

Become subject-matter expert for responsible products

Work closely with Product Management, Marketing, Sales, and Manufacturing to determine inventory levels and risks for upcoming promotional events, product launches, and product lifecycle changes as well as disposition excess inventory

Align and coordinate operational inputs/outputs for new product launches

Work closely with teams on new product launches and tactical projects

Plan and align supply for large orders in territory, managing internal orders to warehouses and collaborating with Poly Planner/Buyers for external suppliers

Maintain close relationship with manager in Santa Cruz Corporate Office to provide status of region risks and opportunities as well as implement S&OP strategic decisions
Skills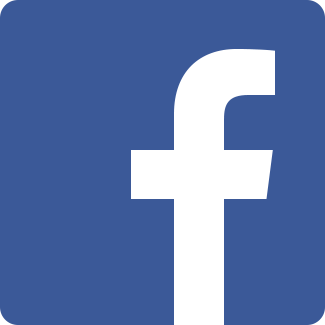 Facebook's mission is to give people the power to build community and bring the world closer together. Through our family of apps and services, we're building a different kind of company that connects billions of people around the world, gives them ways to share what matters most to them, and helps bring people closer together. Whether we're creating new products or helping a small business expand its reach, Read more
people at Facebook are builders at heart. Our global teams are constantly iterating, solving problems, and working together to empower people around the world to build community and connect in meaningful ways. Together, we can help people build stronger communities - we're just getting started.Facebook is seeking an experienced indirect tax professional to join its APAC Indirect Tax team, which manages the indirect tax function for APAC region. The position will be based in Singapore and reporting into the indirect tax lead for APAC. This role will collaborate and work closely with local and international direct and indirect tax teams, international and regional accounting and other finance functions.

Responsibilities:

Work closely with the Facebook tax team to ensure integration with various business functions, bring awareness to the business and support new business initiatives in the region

Responsible for indirect tax compliance, work closely with the local finance teams and manage compliance outsource service providers, provide oversight for indirect tax compliance across the region

Assist with tax audit and controversy matters in the region

Monitor developments of indirect tax policies in the region, work with internal policy team and external advisors supporting tax policy initiatives

Analyze current and proposed tax policy changes, evaluate impacts, develop and execute plans accordingly

Work with finance and other cross-functional teams to implement and improve end-to-end indirect tax process and procedures to mitigate risks

Provide day-to-day operational guidance to business and finance functions and provide end-to-end support to enable products/projects go-to-market

Mininum Qualifications:

12+ years of related finance/accounting experience (with adequate VAT/GST knowledge) covering Asia Pacific

Degree in Law, Accounting/Finance, or Economics and/or Postgraduate in Tax or similar is required

Prior experience in a senior finance role with a large multinational company

Strong communication and presentation skills with the ability to communicate indirect tax matters succinctly to management

Entrepreneurial spirit, hands-on and self-motivated

Strong analytical skills, flexible, creative and results-oriented

Able to work with and in a cross-functional team with the ability to build strong and scalable relationships

Willingness to travel as some international travels are required

Preferred Qualifications:

Prior experience with regional indirect tax responsibilities

Exposure in handling North Asia markets (China, Japan, South Korea)

Proficient in Chinese, Japanese or Korean
Skills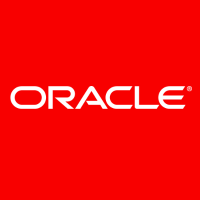 Description

SHIFT: Day Job

SCHEDULE:

Provides direction and specialist knowledge in applying the technology/application to client business. Facilitation of customer product/application understanding through presentations demonstrations and benchmarks; provision of support throughout the sell.

As a Master Principal Sales Consultant you will be responsible as the expert for formulating and leading presales technical / functional support activity to prospective clients and customers while ensuring customer satisfaction. Acts as a technical resource and mentor Read more
for less experienced Sales Consultants. Focuses on large or complex sales opportunities that need creative and complex solutions. Develops productivity tools and training for other Sales Consultants. Develops and delivers outstanding Oracle presentations and demonstrations. Leads any and all aspects of the technical sales process. Advises internal and external clients on overall architect solutions.

Acknowledged authority within the Corporation. Acts as a leader of large-scale company initiatives. Viewed by peers as a leader and top contributor and by line management as a key business partner. 3 years vendor (sales and marketing) experience. 7 years business experience with relevant computer applications or database/tools. Ability to implement the most advanced product features. Thorough knowledge of system and application design. In depth knowledge of competitors. Demonstrated project management skills. Demonstrated excellent verbal and written communication skills: needs analysis, positioning, business justification, closing techniques. Ability to persuade others through presentations, demonstrations, and written communication. Ability to travel as needed. BA/BS degree or equivalent, advanced degree highly desirable.

As part of Oracle's employment process candidates will be required to successfully complete a pre-employment screening process. This will involve identity and employment verification, professional references, education verification and professional qualifications and memberships (if applicable).

Qualifications

POSITION PROFILE

P

osition Title

Enterprise Architect / Master Principal Sales Consultant

Reporting to

(The position to whom the person reports to)

Head of Global Digital and Architecture Team

Position Summary

(

Summarize the overall responsibility)

Banking Enterprise Architects who have extensive experience in solution architecting, design and analysis as part of solution sales engagements relating to enterprise IT applications for the Banking & Financial Services Industry and adept in technical selling.

Job Description

(Function the person will be handling on day to day basis)

· The candidate should be able to demonstrate Thought Leadership with regards to Banking Enterprise and Technical Architectures

· Adept at value selling and insight engagements which help banking customers understand the benefits and value of Oracle's Banking solutions

· Develop in-depth understanding of Oracle's Banking Application offerings and technologies

· Should demonstrate Subject Matter Expertise on Digital Banking and Open Banking Capabilities and its impact on conventional banking architectures

· Champion X-LOB engagement and solution design by collaborating with other line of businesses within Oracle

· Drive Demo Excellence on Digital, Technical and Extensibility Capabilities of Oracle's banking solution suite

· Must have good understanding of cloud technologies and be able to drive discussions with customers on Oracle solution's move to cloud

· Effective articulation of technical features/architecture, benefits & the value they bring in solving business problems in enterprise Banking solution domain

· Strong work experience in managing pre-sales related processes, large bids and application solutioning with in-depth understanding of RFP/RFI process, proposal development and continuous support through the Sales cycle.

· Ability to effectively engage with Senior IT architects of banks & financial institutions and differentiate Oracle's product offerings technology benefits

· Conduct one-to-many presentations, demonstrations, and orchestrate proof-of-concepts

· Exposure in enterprise OLTP/OLAP applications (design/development/implementation) for the Financial Services Industry

· Knowledge of Oracle Fusion Stack, SOA, Micro Services Architecture, EAI, Web Technologies, Data Warehousing etc. is preferred.

· Good awareness of the technology landscape, products, tools, trends. E.g. Database, Middleware, J2EE, Process flows, etc.

· IT Infrastructure domain knowledge - on Datacenter, Hardware platforms, deployments, Network/Security, High availability, Disaster Recovery, Storage concepts etc. would be preferred.

· Keep track of technology advancements, emerging standards and new software or hardware solutions

· Knowledge of DevOps processes using open standard tools

Job Specification

(Mention the Skill Sets/qualities & Competencies needed for the position to face the challenges involved in the job)

Technical skills:

· Strong knowledge of prototyping tools like Invision, Adobe XD, etc

· Advanced skills in creating presentations and infographics

· Ability to write whitepapers targeting our business and IT audience on the customer side

· Understanding of Mobile Technologies and Trends

· Understanding of UI / UX frameworks like Angular, Knockout, Oracle JET, etc

· Database technologies like Oracle, MySQL, etc

· Understanding of Enterprise Service Bus capabilities

· Understanding of containerization using Docker, Kubernetes, etc

· Understanding of security capabilities around authentication, authorization, entitlements, encryption, etc

· Understanding of High Availability Architectures used in Banking Application deployments

· Understanding of Domain Driven Design and Micro Services

· Java Concepts

· XML / JSON

· SOA/ Web Services / REST APIs / Open Banking

· Understanding of BPM, BPEL, etc

· Business Intelligence tools like Oracle BI Power BI, Business Objects, etc

Other Skills

· Excellent presentation and communication skills with ability to deliver presentations to large CIO's/CTO's & their teams and an ability to interact effectively with different levels of management.

· Sales flair to enable consultative selling

· Appreciation of technology and ability to relate to customer needs

· Willingness to Travel

Qualification

MBA's from reputed institutions preferred

Experience

(Mention the minimum & maximum experience needed for the person)

· Seasoned Banking Technology / Enterprise Architect professional with minimum of 10 years of experience

Location

Dubai / India / Singapore

]]>
Skills At Elastic, we have a simple goal: to solve the world's data problems with products that delight and inspire. As the company behind the popular open source projects — Elasticsearch, Kibana, Logstash, and Beats — we help people around the world do great things with their data. From stock quotes to Twitter streams, Apache logs to WordPress blogs, our products are extending what's possible with data, delivering on Read more
the promise that good things come from connecting the dots. We unite Elasticians across 30+ countries (and counting!), 18 timezones and 30 different languages into one coherent team, while the broader community spans across over 100 countries.

We are looking for a highly motivated OEM Business Development Director located in APAC, ideally in Singapore, to join our global Business Development organization.

What

You

Will

Be

Doing:

Identify, recruit, enable and manage OEM and MSP partners

Negotiate, structure, and close OEM and MSP business and legal contracts

Develop joint GTM plans to help drive OEM sales

Take responsibility for OEM and MSP bookings financial results on both a new OEM and sell-through basis

What You Bring Along:

5-10 years experience managing OEM and MSP relationships

Energetic, smart, self-directed, and passionate sales professional

Experience negotiating complex legal agreements and structuring complex business deals

Understanding of open source, big data technology and how Elastic's technology and an OEM's technology would be combined into a solution

Preferably a technical background

Willing to travel up to 30% of the time

Fluency in English and one other Asian language (preferably Chinese, Korean or Japanese)

Additional Information:

Elastic is an Equal Employment employer committed to the principles of equal employment opportunity and affirmative action for all applicants and employees. Qualified applicants will receive consideration for employment without regard to race, color, religion, sex, sexual orientation, gender perception or identity, national origin, age, marital status, protected veteran status, or disability status or any other basis protected by federal, state or local law, ordinance or regulation. Elastic also makes reasonable accommodations for disabled employees consistent with applicable law.

#LI-DL1
Skills