Sign in or register for a JobTech account.
Jobs that require

wireframes

skill We, the citizens of Arcadier are made up of a brunch of geeks and nerds. Our family consists of builders, creators, data crunchers, innovators and ex-CBD veterans. And, we are never afraid to challenge norms.

So what do we do?
Arcadier is platform-based company that helps both new and traditional businesses take advantage of mobile and online technology. Sounds boring? Let's rephrase this; being a platform based company means we Read more
could build ANYTHING…with or without clients driving an agenda, we continually innovate to keep our platform's products fresh and market relevant. To best describe Arcadier's platform is to call it a chameleon, which basically implies it could operate across new and traditional businesses, and across multiple industries. Finally, as a technology platform that partners tightly with our clients; we conceptualize, design and build mobile applications as well as web applications too, so life isn't dull at all!
We are looking for a Web Designer/Developer Intern to work with our product and engineering team. The skills base we're looking for include:

Dreamweaver/Illustrator / Photoshop skills
Knowledge of CSS3, HTML5, PHP, JQuery, Javescript, Bootstrap
PSD – HTML/CSS Conversion (preferred)
A knowledge of Java/Flash would be GOOD, but not critical…
General understanding of websites (site structure, etc)
Able to create flows, wireframes, visual mock-ups, and final design assets, convert them to HTML and CSS.
Skills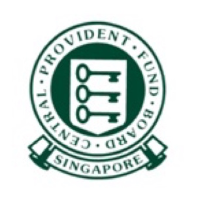 As trustee of the nation's retirement savings, the Central Provident Fund (CPF) Board helps 4 million CPF members save for their retirement, healthcare and housing needs. Every CPF Ambassador plays a vital role in helping Singaporeans save for a secure retirement. So long as you have the passion and commitment to serve the public, you will find your niche in our big family.
Information Technology
IT systems form the backbone Read more
of our operations. We are looking for individuals with passion and IT expertise, to help us improve the delivery of our systems and services. The Board's IT systems support a high daily volume of financial transactions for CPF members. In addition to keeping the lights on, the Board also keeps pace with the external environment through innovation in its IT systems.
Responsibilities
This job holder will be responsible for designing and organising complex systems of information at our digital and non-digital service channels to anticipate the end user's experience needs. Vision of success is for our end users to be able to find exactly what they are looking for when they use our digital and non-digital service channels. Empathetic to user values and needs, and the ability to effectively communicate ideas will be crucial.

Design site maps, navigation models, content models, taxonomies and wireframes
Collaborate with UX researchers/designers to develop UX information architecture for both digital and non-digital CPF services
Classify/categorise and govern content to optimise user experience
Lead engagement with internal and external stakeholders to explain UX information architecture rationales
Use data-driven critical assessment to convince stakeholders of rationales
Produce UX information architecture documentation/artefacts
Upskill other officers in UX information architecture capabilities

Requirements

Relevant experience in field of Information Studies and/or Library Science
Strong analytical and problem-solving skills to effectively evaluate complex information and make appropriate decisions
Good collaboration skills to work with different levels e.g. business leads, business users and IT Technical team
Effective communication and negotiation skills to engage, influence and win buy-in and commitment from key stakeholders
A positive, resourceful, resilient and result-oriented nature. The candidate is able to work independently or within a team to achieve results, even in situations of high pressure and ambiguity.
Passionate about creating experiences that fuse non-digital and digital through research, analytics, design and delivery
Position will be on 2-year contract

Seniority of the appointment will commensurate with relevant work experiences.
Skills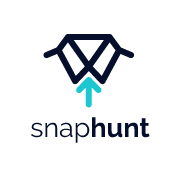 The Offer


Join a company that is redefining mobility in Singapore
Competitive benefits and salary
A role that drives personal and career development


The Employer
Our client is an all-in-one app that allows users access wide range of transportation services easily and efficiently. They aim to provide convenient and sustainable alternatives to help users solve inconvenient parts of their journeys.

The Job

You will be responsible for :

Demonstrating leadership experience at work, or outside of Read more
work, enthusiasm for learning, and openness to feedback
Building teams and collaborating with colleagues from diverse backgrounds
Managing interchange of data between the server/users, translating the UI/UX design wireframes to actual code for visual elements of the application
Building reusable code and libraries for future use
Mentoring Engineers on responding to production program issues and coaches on resolution
Providing practical implementation approaches to ensure development is aligned with the desired target state
Implementing and adhering to security standards
Understanding and estimating efforts and value for solutions accurately and consistently
Conducting code reviews for all code that mobile development teams delivers to QA
Hands-on mobile apps development for highly responsive and resilient solutions
Managing work items in tight deadlines and within a fixed R&D release schedule
Participating in product evolution strategies
Solid understanding of critical application security concerns such as encryption, authentication and single sign-on implementations
Embodying agile best practices and continuous improvement
Writing technical documentation used by the development team during programming stages


The Profile


You have a Bachelor/ Master's Degree in Information Systems, Computer Science or equivalent technical Degree; or equivalent combination of education and experience
You have at least 8 years experience designing, coding and releasing/deploying applications for mobile platforms (both iOS and Android)
You have at least 5 years experience leading the technical teams, preferably developing internet-facing applications
You are proficient with the languages, tools, and frameworks core to iOS or Android development including XCode, Android Studio, Swift, Java, etc.
You have demonstrated experience in Location Aware and Maps based applications
Having experience in transportations systems and Route planning apps will be a plus
You have experience in payment gateways integration and building RESTful web services
You have hands-on experience in cross-platform mobile apps development tools and frameworks (flutter, react native etc.)
You have a solid understanding of continuous integration and continuous delivery
You have experience with source code management, build, deployment tools (GIT, Jenkins, Ansible, Bitrise)
You possess experience working as part of Agile Scrum teams and experience as scrum master
You have experience using project management, documentation, and issue/release tracking tools (JIRA, Confluence)



Ref :50030900
Skills Our business

Coda Payments helps Google, Tencent, and other leading digital content providers monetize their products in places where doing so is hard because credit and debit cards aren't widely used. We do this by establishing partnerships with a wide range of alternative payment channel operators who make it possible for customers to pay in other ways: paying cash at retail, using a mobile wallet, making a bank transfer, Read more
or redeeming a prepaid card. Coda allows publishers to accept payments through these various methods on their own website or at our gaming e-commerce site codashop.com.

What it's like to work for Coda

Life at Coda is fast-paced: our instinct is to bite off a bit more than we can chew, so we're always busy. And as a rapidly growing startup, our needs change fast, which means your job description may, too.

Coda is a good fit for those who seek to assume responsibility rather than pass the buck; for those who are happy to spend time persuading others of the quality of their ideas rather than "pulling rank"; for those who derive more satisfaction from team wins rather than from individuals ones; and for those who prefer doing business with integrity rather than cutting corners.

Key Responsibilities

Work as part of Coda's product team, helping us bring excellent products and customer experiences to our customer and partners across Southeast Asia and beyond

To gather and refine product requirements from both customers and internal users using various tools and methods

Write product specifications, create wireframes and mock-ups, and engage with business stakeholders, designers, and engineers to develop, test, and release new products and features

Reports to Coda's Product Director

Qualifications

4+ years of experience in digital product management, relating to e-commerce and/or payments

Self-directed, with proven ability to drive projects to successful outcomes within a fast-paced e-business environment

Excellent written and verbal communication

An analytical and curious mindset

Bachelor's degree in a relevant field

Fluent in written and spoken English is a must.
Skills We're looking for a enthusiastic Product Designer with a passion for user interfaces, user experiences and design to join the Product team at our company

You'll be responsible for designing delightful user experiences, collaborating with cross-functional teams, and creating user interfaces that solve users pain points.

Job Descriptions:

Execute across all phases of product design work: define conceptual foundations, UX flows, apply visual design systems, prototype using a variety of tools Read more
and methods, participate or conduct usability testing, create production-ready designs and support multi-disciplinary teams during implementation

Collaborate with peers in other design teams and contribute to the global design community

Inspire, push creativity and identify industry best practices for user experience within your team

Ensure that the quality of implementation meets design requirements

Gain a deep understanding of customer experience, identify and fill product gaps and generate new ideas that grow market share, improve customer experience and drive growth

Translate product strategy into detailed requirements and prototypes

Evaluate promotional plans to ensure that they are consistent with product line strategy and that the message is effectively conveyed

Develop and run road maps and sprints to manage traffic for multiple projects at once

Measure Improvements and impact of changes and set-up mechanisms to audit impact and perform necessary course corrections where needed to meet business objectives

Requirements:

Candidate must possess at least Bachelor's Degree in Engineering (Computer/Telecommunication), Computer Science/Information Technology, or equivalent

At least 4 years of proven work experience as product design and UX research in ecommerce industry

A Digital portfolio that demonstrates conceptual thinking, dynamic user experiences, a data driven mindset and a knack for designing web apps

Proven ability to develop product and marketing strategies and effectively communicate recommendations to executive management

Experience creating wireframes, user flows, sitemaps

Experience working with Sketch, prototyping and design tools such as InVision and Photoshop

Excellent analytical and strong problem-solving skills with willingness to roll up one's sleeves to get the job

Excellent written and verbal communication skills

A team Player with good interpersonal skills and proactive to work in a cross-cultural environment

Having true passion for entertainment
Skills About the Position
Job Description Job descriptionThis is an exciting opportunity to join a major player in the Financial Services industry. The Customer Experience Lead will play a key role in taking ownership to enhance the user experience of the company's products, including digital and non-digital products.Responsibilities:CX – maximizing utilization and conversion of the entire customer journey lifecycle across all digital and non-digital products.Adopt a client-centric behaviour to identify Read more
gaps and areas of improvements in the existing product designs, including both offline and digitalOversee research, design and testing projects for the various product designsAnalytics and Insights: Utilize website performance and user insights to build prototypes, wireframes etc.Qualifications:Bachelor's degree / Masters Preferred7+ years of relevant experience in CX/UX related role with specific industry expertise in the financial services domainStrong experience in various user experience research methodologies in addition to strong experience in usability testing toolA passion for understanding client behaviour and using that to optimize product designKnowledge and hands-on experience in analysis, presentation tools and design prototyping toolsStrong presentation skills and ability to articulate priorities to cross-functional audienceSelf-starter, good team player, fast learner, curious, resilient, adaptable and entrepreneurialOnly successful candidates will be notified.For interested applicants, kindly send your updated resume to [HIDDEN TEXT] or contact Gwen Fok at +65 6950 0390 for more information.EA License No: 13C6338 | Registration No. R1221836 Upload Resume (*.doc, *.docx, *.rtf, *.txt, *.pdf) 6MB max Simple body text this will replace with orginal content
>

no -- Principals only. Recruiters, please don't contact this job advertiser.no -- Please, no phone calls about this job!no -- Reposting this message elsewhere is NOT OK.
Skills AEvice Health is a fast-growing healthcare start-up that develops smart wearable devices, mobile platforms and analytics to improve the lives of patients with chronic respiratory diseases. We are a group of innovators and medical professionals who believe in creating convenient solutions for complex and real problems. At AEvice Health, we invest in people who embrace creativity and enjoy taking ownership of their work. We work in small teams Read more
to try new ideas, iterate and move fast to develop products.As a Front-End Developer Intern, you will be part of a team to develop, test and maintain mobile and web applications. You will focus on translating UI/UX wireframe designs and interactions into code.This is a 3-6 months internship position from Jul 2020 - Jan 2021. Please state your availability in your application. ResponsibilitiesTranslate UI/UX wireframes into front-end codesDevelop responsive web and mobile applicationsImprove on app usability by focusing on micro-interactions, transitions and in-app animationsWrite clean, reliable, well-organized and reusable codesPerform software documentationRequirementsConfident in Java, Kotlin, Swift, JavaScript, HTML and/or CSSFamiliar with Android, iOS or React platformGood understanding of OOP design principlesGood understanding of Google's material design or Apple's human interface design guidelines
Skills About the Position
Are you a talented Senior UX Designer who is passionate about creating new technologies and developing innovative solutions?. We have a great opportunity for a talented and self-motivated Senior UX Designer to join our NEXT Products & Platform (P&P) team in NCS and be part of the OneChat team to create the next generation of collaboration platform: an AI powered secure chat & video conferencing solution Read more
for enterprises!. At P&P we leverage the latest technologies to create ground-breaking products that helps accelerate our client Digital transformation agenda. We have deep expertise in: robotics, IoT, computer vision, audio intelligence, speech analytics and much more. Join us!. Responsibilities. Translate concepts into user flows, wireframes, mockups and prototypes that lead to intuitive user experiences both on Mobile and Web. Facilitate the client?s product vision by researching, conceiving, sketching, prototyping and user-testing experiences for digital products.. Design and deliver wireframes, user stories, user journeys, and mockups optimized for a wide range of devices and interfaces.. Identify design problems and devise elegant solutions.. Make strategic design and user-experience decisions related to core, and new, functions and features.. Take a user-centered design approach and rapidly test and iterate your designs.. Collaborate with other team members and stakeholders.. Ask smart questions, take risks and champion new ideas.. The ideal candidate should be / possess:. Three or more years of UX design experience. Preference will be given to candidates who have experience designing complex solutions for complete digital environments.. Ability to work with clients to understand detailed requirements and design complete user experiences that meet client needs and vision.. Extensive experience in using UX design best practices to design solutions, and a deep understanding of mobile-first and responsive design.. A solid grasp of user-centered design (UCD), planning and conducting user research, user testing, A/B testing, rapid prototyping, heuristic analysis, usability and accessibility concerns.. Ability to iterate designs and solutions efficiently and intelligently.. Ability to clearly and effectively communicate design processes, ideas, and solutions to teams and clients.. A clear understanding of the importance of user-centered design and design thinking.. Ability to work effectively in a team setting including synthesizing abstract ideas into concrete design implications.. Be excited about collaborating and communicating closely with teams and other stakeholders via a distributed model, to regularly deliver design solutions for approval.. Be passionate about resolving user pain points through great design.. Be open to receiving feedback and constructive criticism.. Be passionate about all things UX and other areas of design and innovation. Research and showcase knowledge in the industry?s latest trends and technologies.. If you would like to be part of the winning team that does great work, apply today!. #NCSlife. [CANDIDATES WHO REQUIRE WORK PASSES NEED NOT APPLY]. [CANDIDATES WHO REQUIRE WORK PASSES NEED NOT APPLY]. MyCareersFuture.SG - 1 day ago - save job
>

no -- Principals only. Recruiters, please don't contact this job advertiser.no -- Please, no phone calls about this job!no -- Reposting this message elsewhere is NOT OK.
Skills Design features from end-to-end, from research and ideation to validation and finally implementation; Oversee the product line's life cycle and anticipate any problemsGain a deep understanding of user behaviour through regular user interviews and focus groupsDevelop conceptual diagrams, wireframes, and product design documentsApply user-centric design and data analytics to continuously improve user experienceWork closely with engineering teams to deliver with quick time-to-market and optimal resourcesTake ownership of your Read more
projects, communicate requirements and timelines with stakeholders, and ensure that projects are completed with high qualityRequirements
Bachelor's degree or higher in Computer Science, Engineering or equivalent professional experience. Fresh graduates are welcome to apply
Solid technical background with understanding and/or hands-on experience in software development and technologies
Proven work experience on a collaborative team and working directly with developers for implementation of designs
Proficient in project management tools, e.g. Jira or Trello
Intuitive understanding and interest in UX design
Excellent written and verbal communication skills along with the ability to effectively collaborate with cross-functional teams
Strong problem-solving skills and logical thinking
Team players with positive and eager-to-learn attitude
Experience in product management in internet or technology companies and in an Agile development process is a plus
Skills Responsibilities:Responsible for delivering outstanding deliverables. You need to be able to Wow the customer!Adept at leading requirement elicitation workshops, engaging with cross-functional stakeholders, evaluating and optimizing business processes, solution designing and implementationHelp customer to make the right decisions by consulting through industry experience and best practices knowledge.Be able to design re-engineered and improved process flows and user interface wireframes during user workshops. Ensure delivered software is as per Read more
business and functional requirements as stated by the client. To be able to prepare appropriate documentations and presentations to capture requirements.Learn and use software products used in the projects and be able to define best-of-breed solutions around them. Provide Training to partners, vendors or clients during specific phases of the projects, as required.Be able to guide customers for their benefit realization management.Collaborate extensively with the organization ecosystem to develop validated solutions and share with internal stakeholders and clients as appropriate.Provide domain leadership and consultancy on domain specific solutions in pre-sales supportMandatory skills / knowledge:Be able to work effectively in a multi-party and geographically dispersed solution delivery team including partners, vendors, clients and internal teams.Strong oral and written communication, presentation and negotiation skills and ability to effectively influence stakeholdersAbility to work with the Sales / Pre-Sales / technology team to respond to RFPs and design and deliver enterprise IT solutions.Extensive knowledge in one or more Life Insurance Core Systems like Integral or Life Asia or eBaoLIEffectively completed 1 or more large Business Process Improvement initiative using a BPM / workflow (not limited to IBM BPM, IBM Case Manager, or Oracle BPM) and/or ECM (enterprise content management / document management system) software (not limited to IBM Content Manager, IBM CM400, IBM FileNet, Documentum, or Open Text).Experience in managing requirements for Digital initiatives, such as development of Portal, Web application and Mobile App etc.Experience and knowledge of various types SDLC (not restricted to Agile, V-Model and Waterfall) and requirement gathering methodologiesStrong problem solving, communication and time management skills. Expertise in BPM AS-IS to TO-BE Process Redesign and/or Document Capture with Document Management Solutions.Insurance lines of business: Strong domain knowledge in one or more of the following areas – Individual Life / Health Insurance Business, Reinsurance - Processes and Systems. Knowledge of Back Office Operations like New Business, Underwriting, Policy Issuance, Policy Servicing – Minor / Major Alterations, Claims Management etcPreferred skills and knowledge:Solutions development and delivery experience in these domains, including: Knowledge of key software applications / Core Systems in the Insurance space.Organizing successful product development programs.Certifications in Business Analysis, or Insurance.Conceptual knowledge of various Integration approaches – Backend integration with SOA, Web services, Messaging Based, Business Objects and Frontend Integration
Skills